I'm a pepper he's a pepper she's a pepper we're a pepper wouldn't you like to be a pepper too? Everyone can be a pepper and learn more about this iconic soft drink too at the Dr Pepper Museum in Waco, Texas.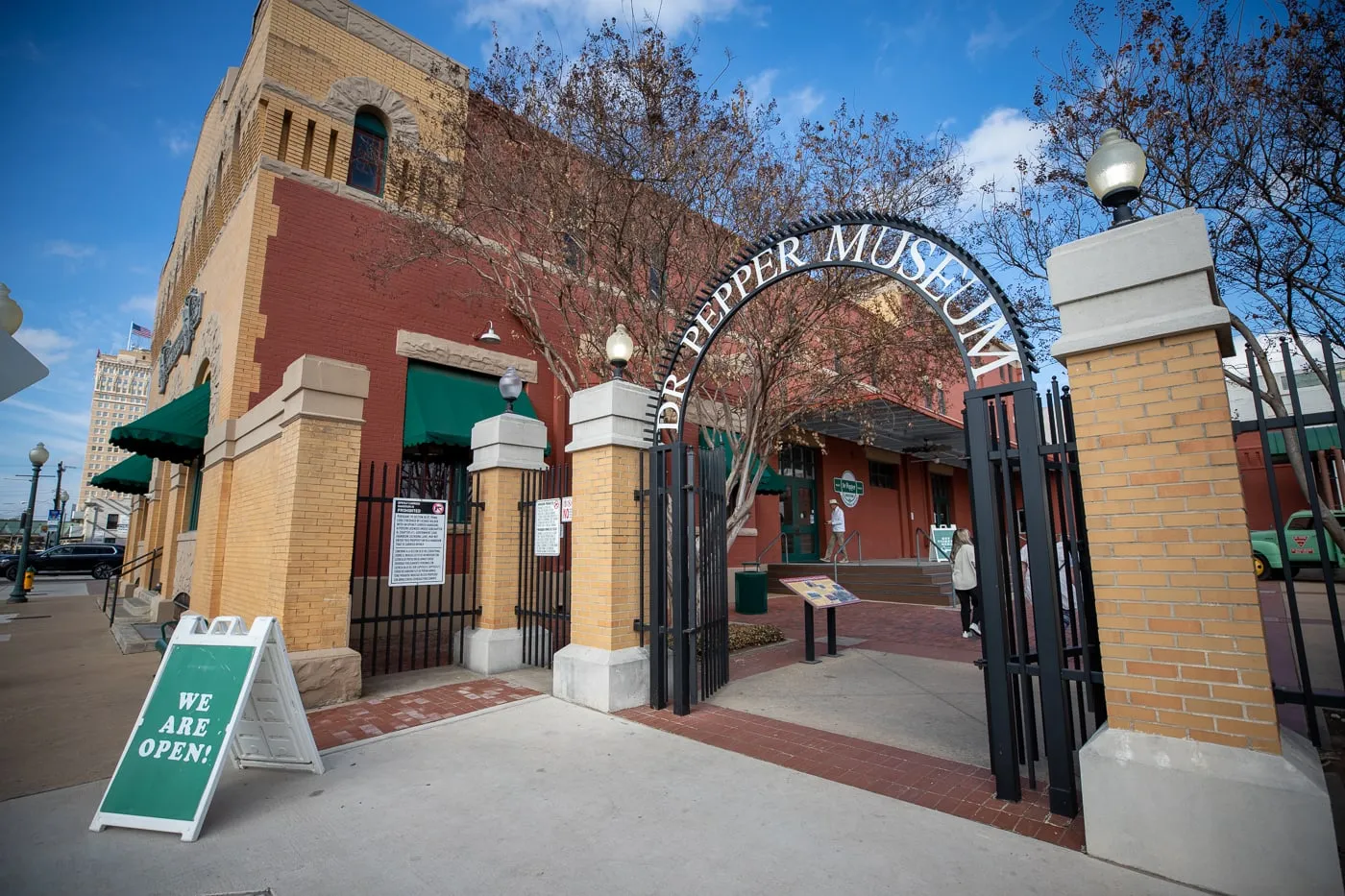 The Dr Pepper Museum in Waco, Texas takes you on a journey through the history of the popular soft drink. Known as the national drink of Texas, Dr Pepper was created in the 1880s by pharmacist Charles Alderton and was first served around 1885 before being nationally marketed in the United States in 1904.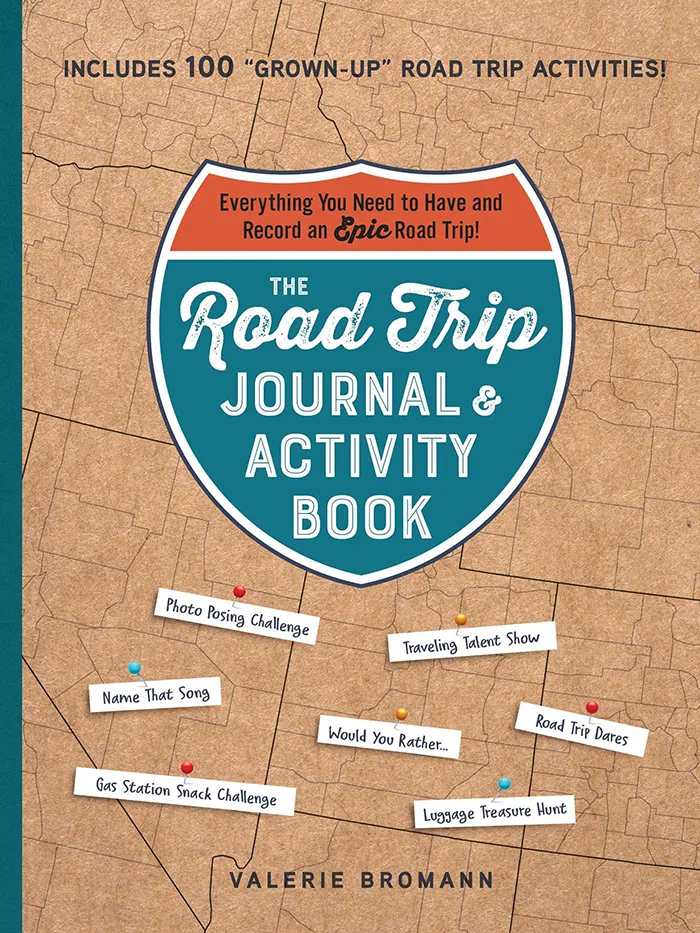 The Road Trip Journal & Activity Book
Everything You Need to Have and Record an Epic Road Trip!
Enjoy fun games and challenges to pass the time on your next road trip and have a keepsake to look back on for years to come with this entertaining must-have for your next vacation.
The Waco museum dedicated to this carbonated beverage is housed in Dr Pepper's first bottling plant, the 1906 Artesian Manufacturing and Bottling Company building, which operated until the 1960s when Dr Pepper made the switch from selling in bottles to cans.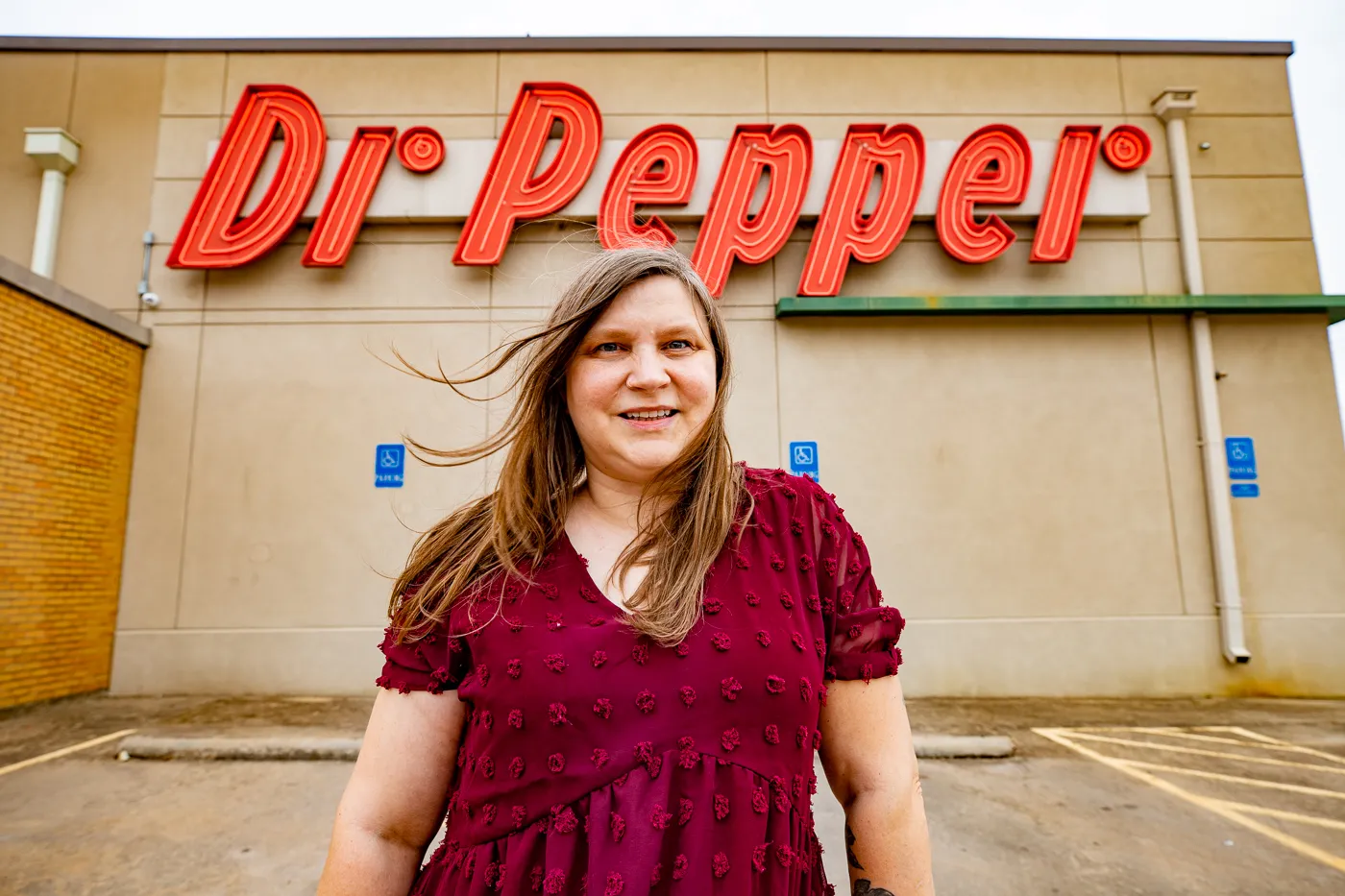 The museum opened on May 11, 1991 in Waco, Texas, the home of the nation's oldest major soft drink, and has continually expanded ever since. In 2016 a second building opened including a real 1950s soda fountain, a replica bottling assembly line, and more of the collection's more than 300,000 artifacts.
The main building of this fun museum features three floors of information, antiques, and ads. You can find memorabilia such as vending machines, beverage coolers, advertising that spans decades, and vintage bottle designs. You'll even find a replica of the original drug store where Dr Pepper was first served as a brain tonic and a room dedicated to showing a continuous loop of commercials. Interpretive signs along the way give visitors a bubbly taste of history.
Outside of the museum you'll find a Dr Pepper Green 1940s delivery truck, and original neon Dr Pepper sign from the Mockingbird Plant in Dallas, an original-to-the-site hand-painted advertising sign, and a Be a Pepper mural.
The antique soda fountain and gift shop are open to anyone regardless of admission. But museum visitors receive a free Dr Pepper with every paid admission (or $1 off any Dr Pepper drink, like a float made with the soft drink and Blue Bell vanilla ice cream). You can also purchase glass bottles of Dr Pepper to take home!
Visit the Dr Pepper museum in downtown Waco, just down the block from another famous Waco tourist attraction: the Magnolia Market at the Silos. If you're in town you just can't miss this Texas roadside attraction: it's "Just What the Doctor Ordered."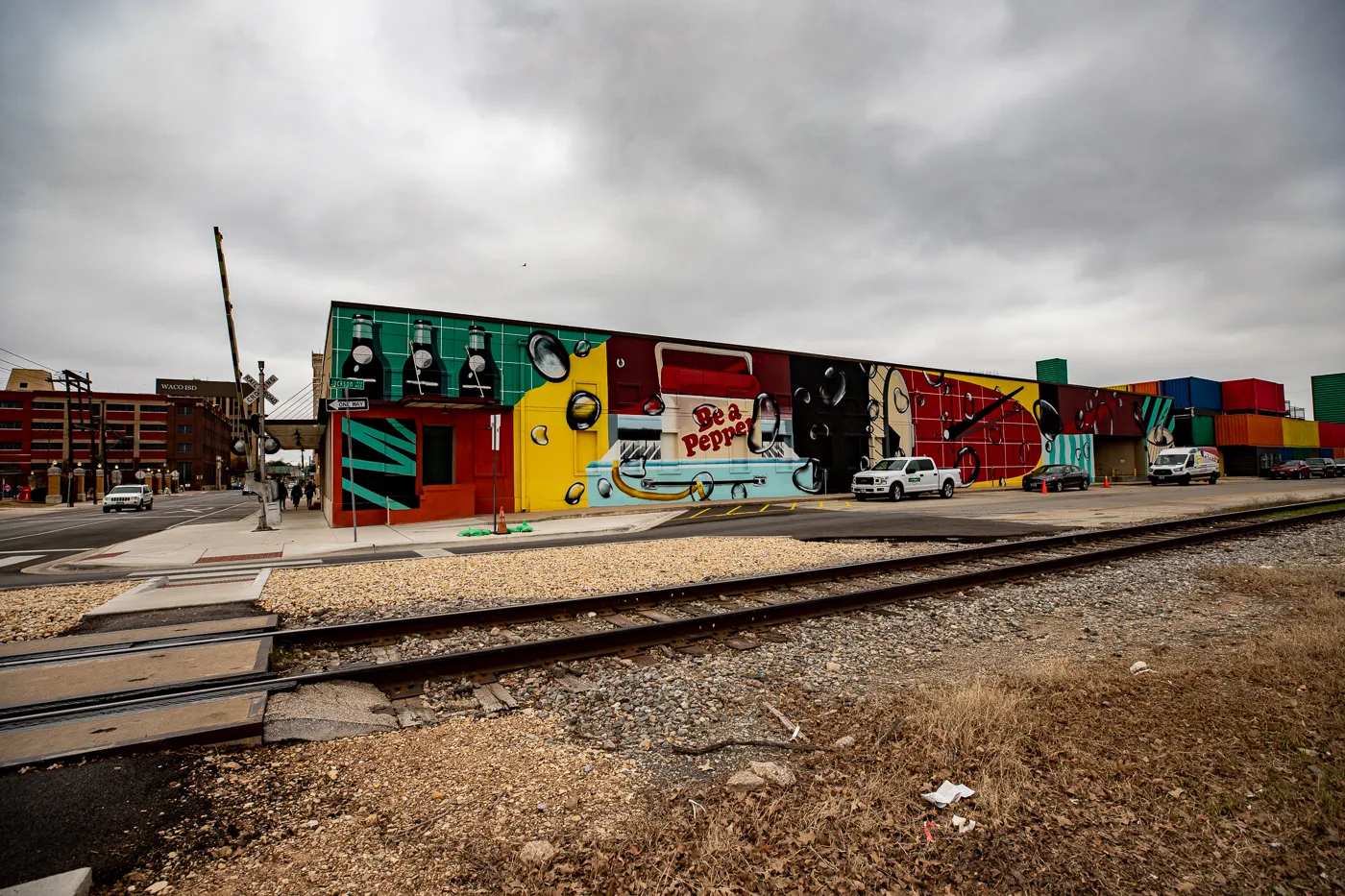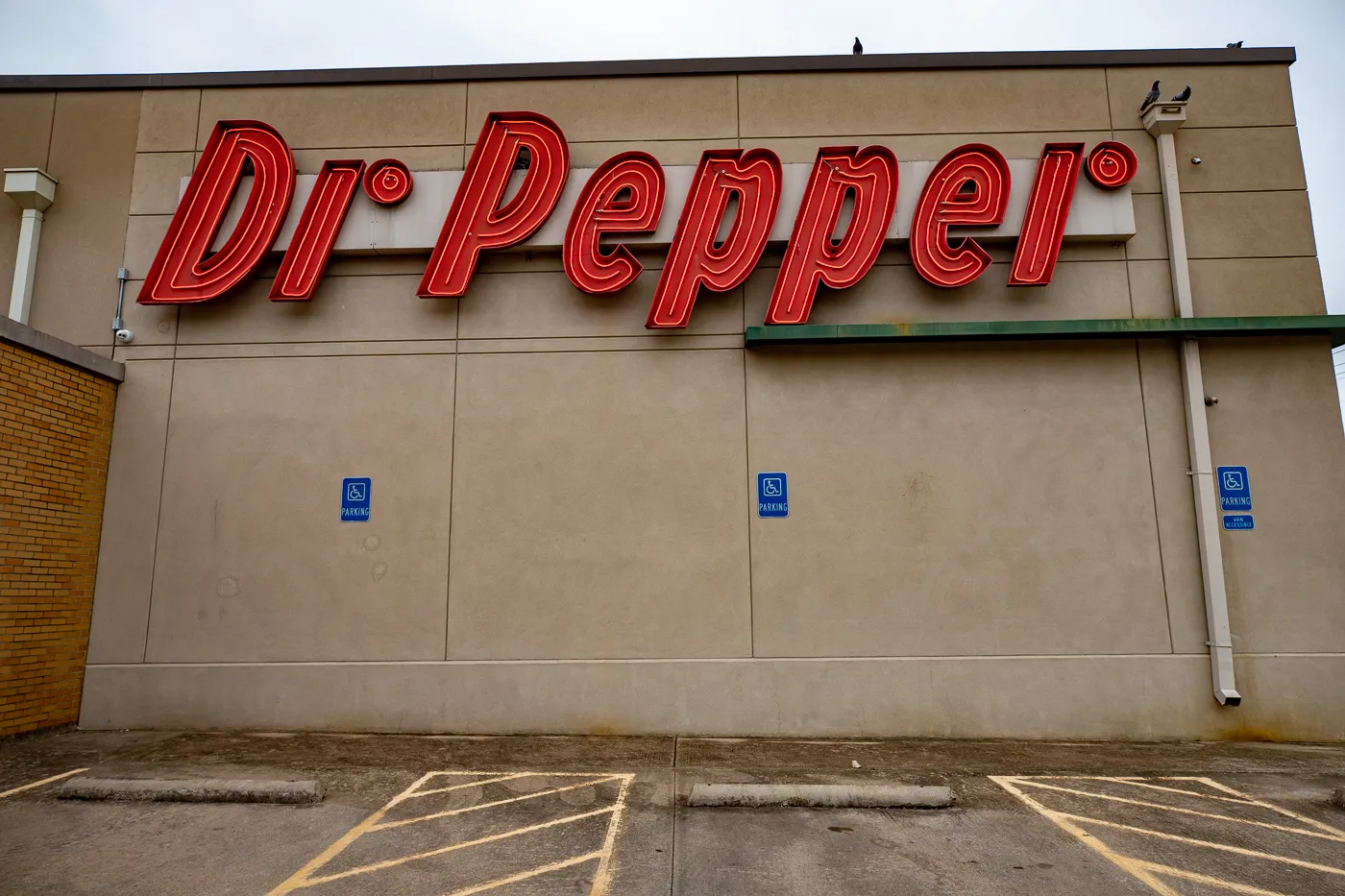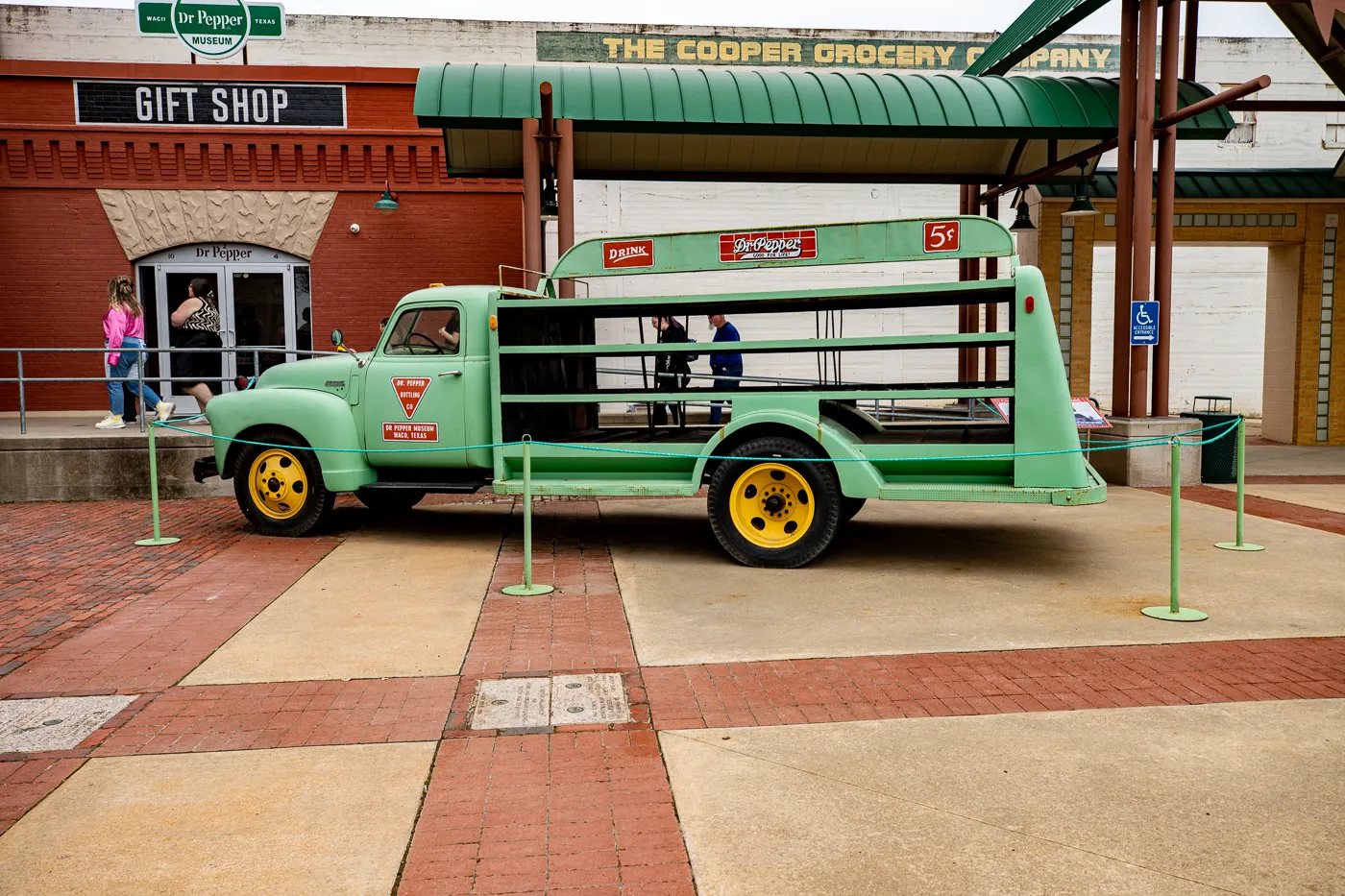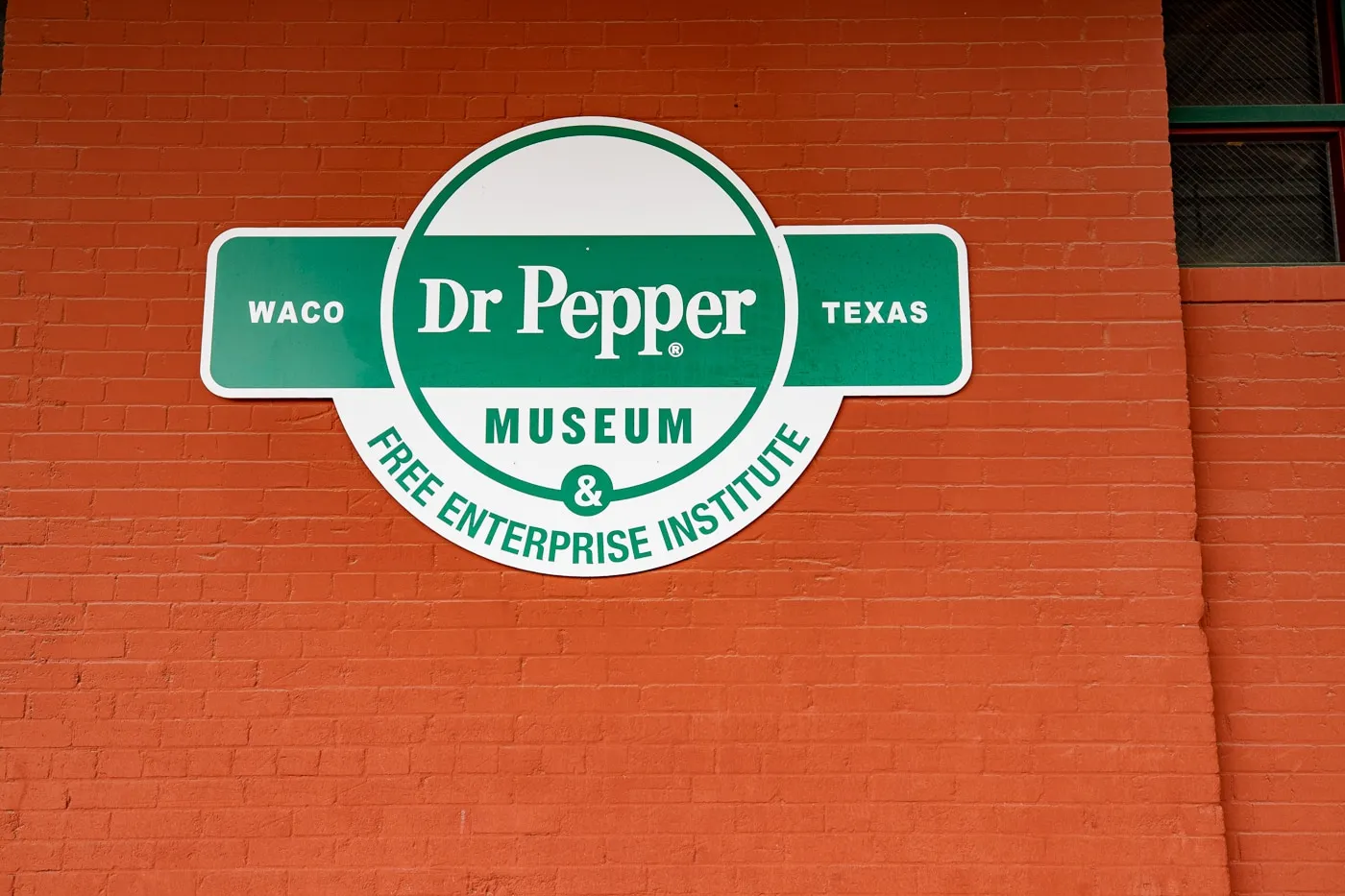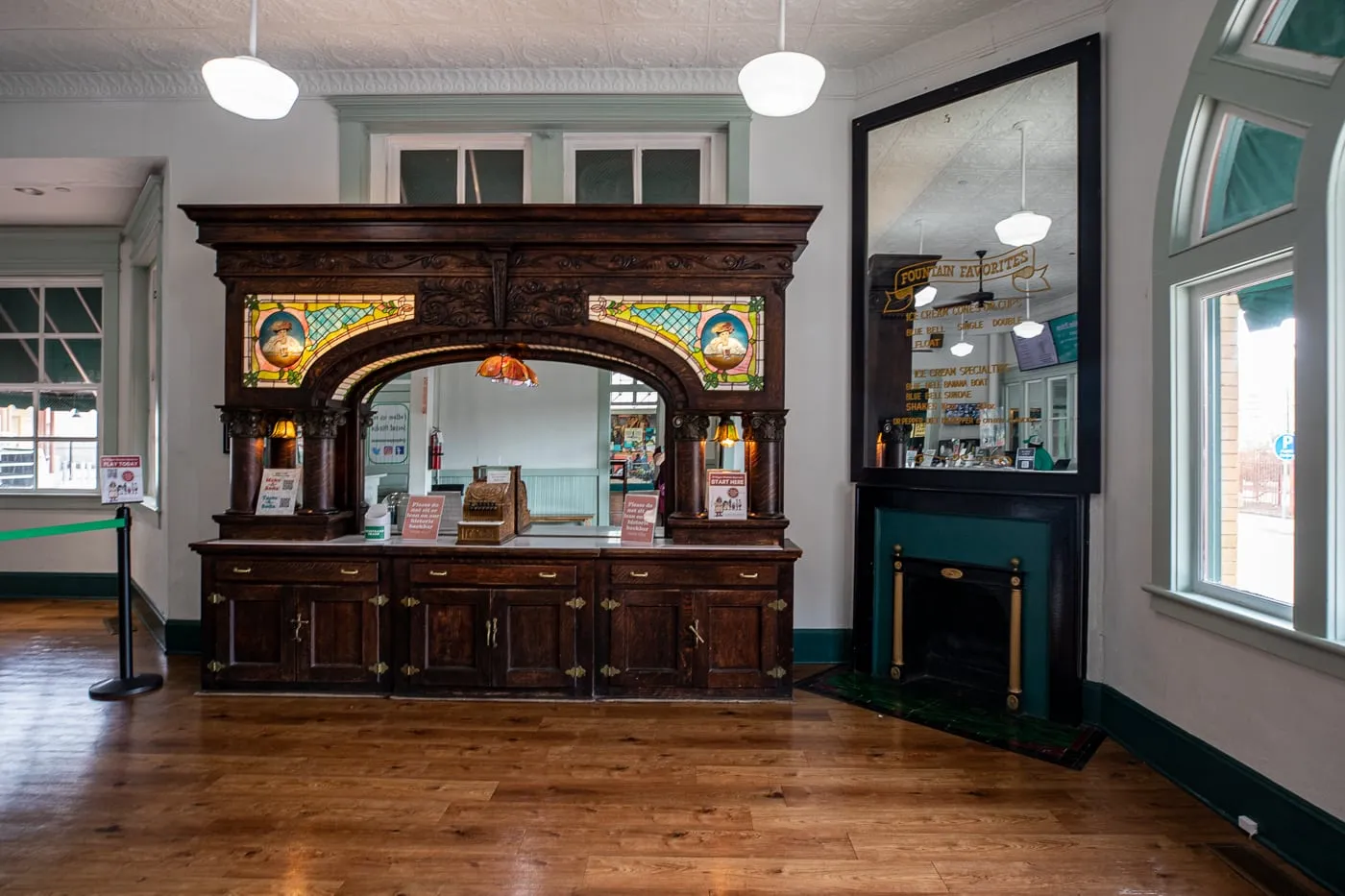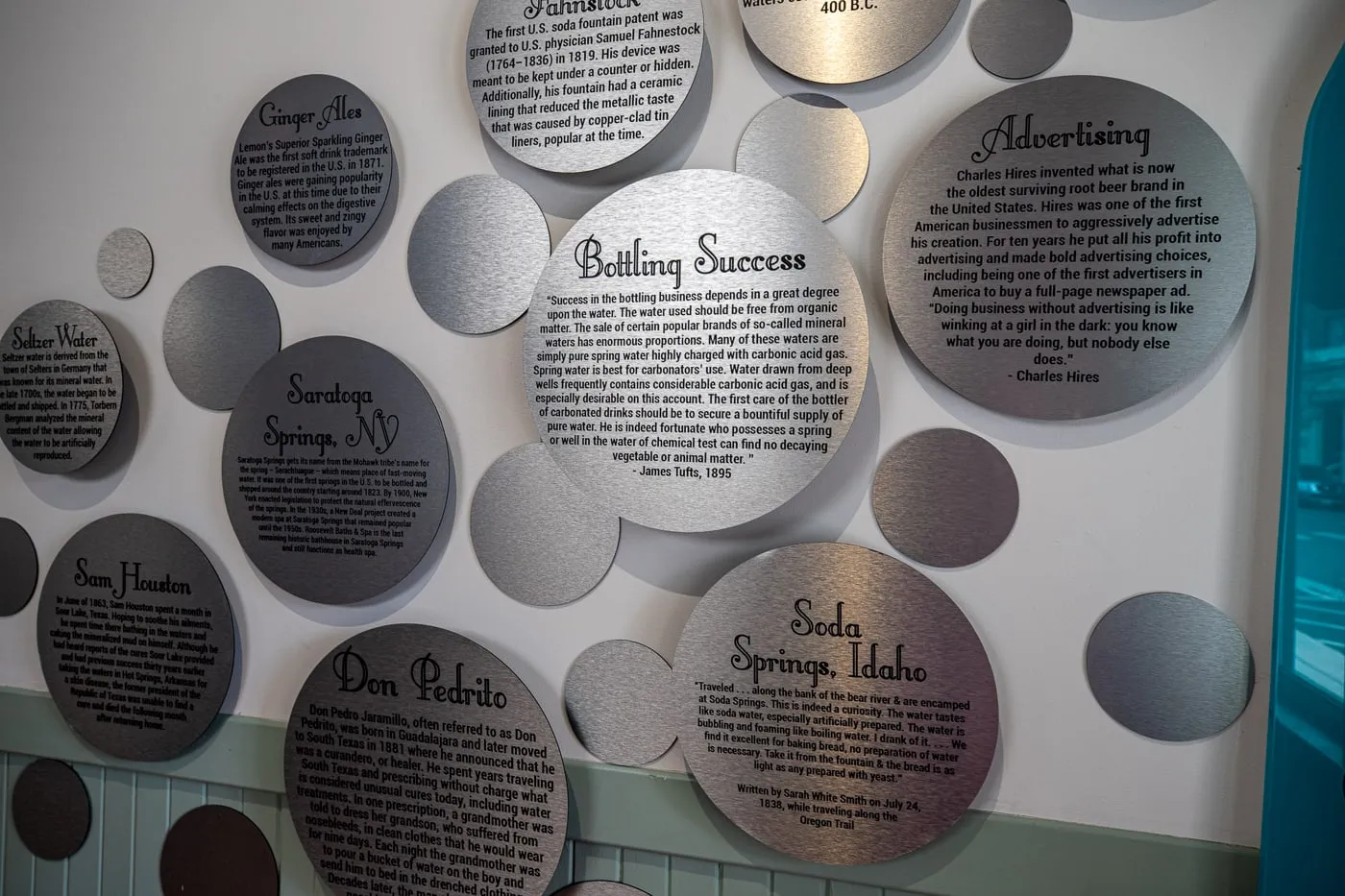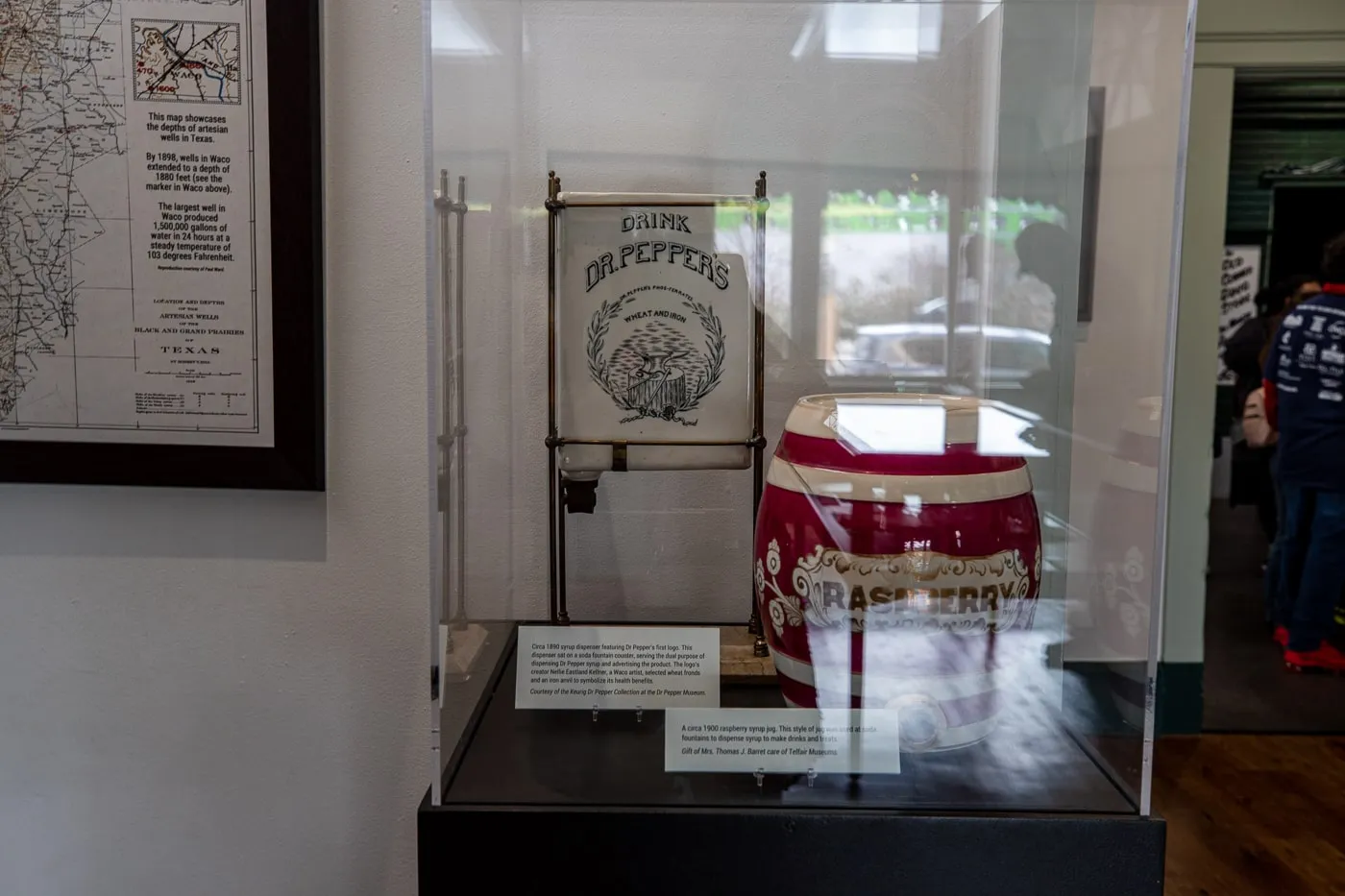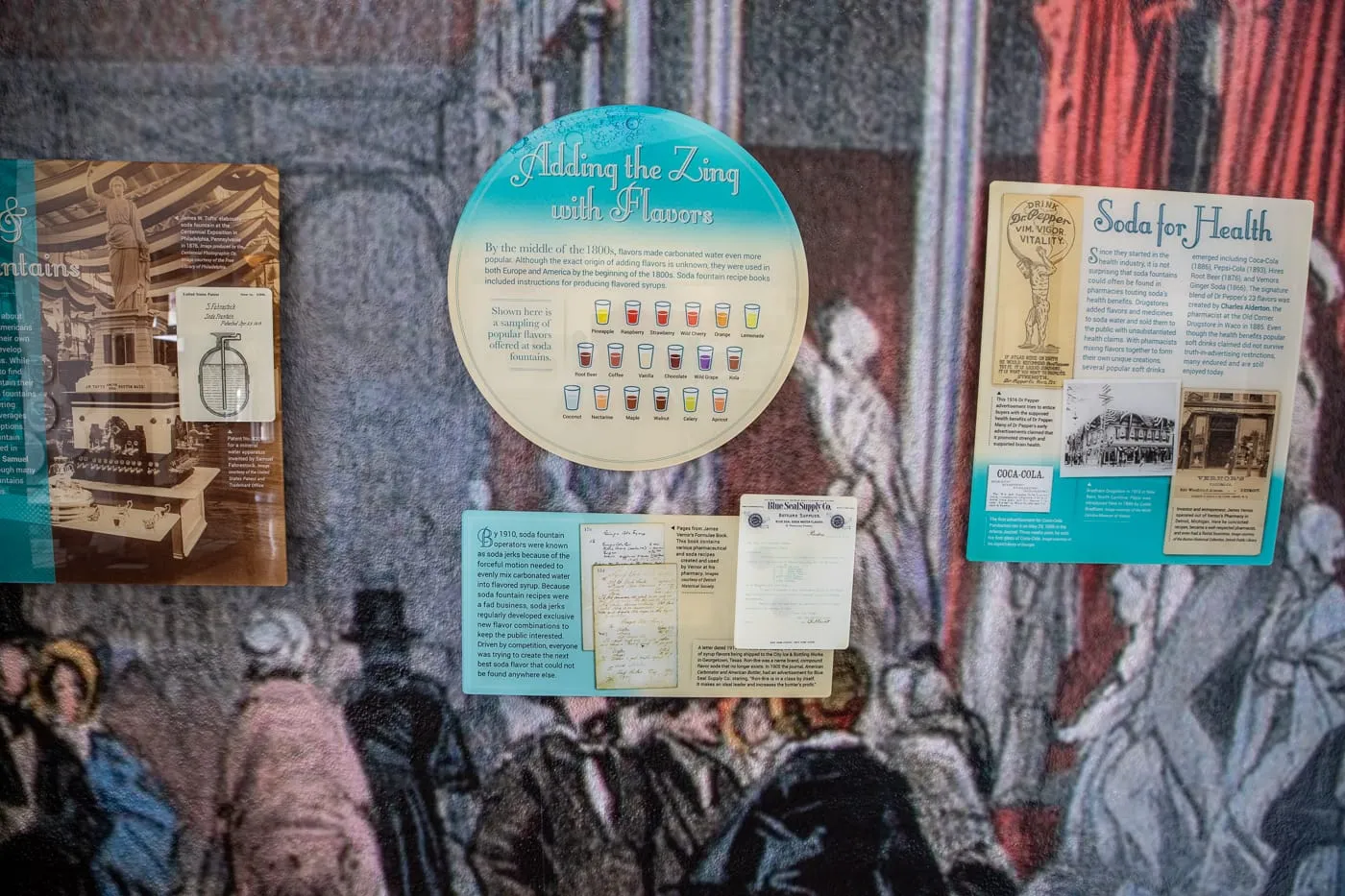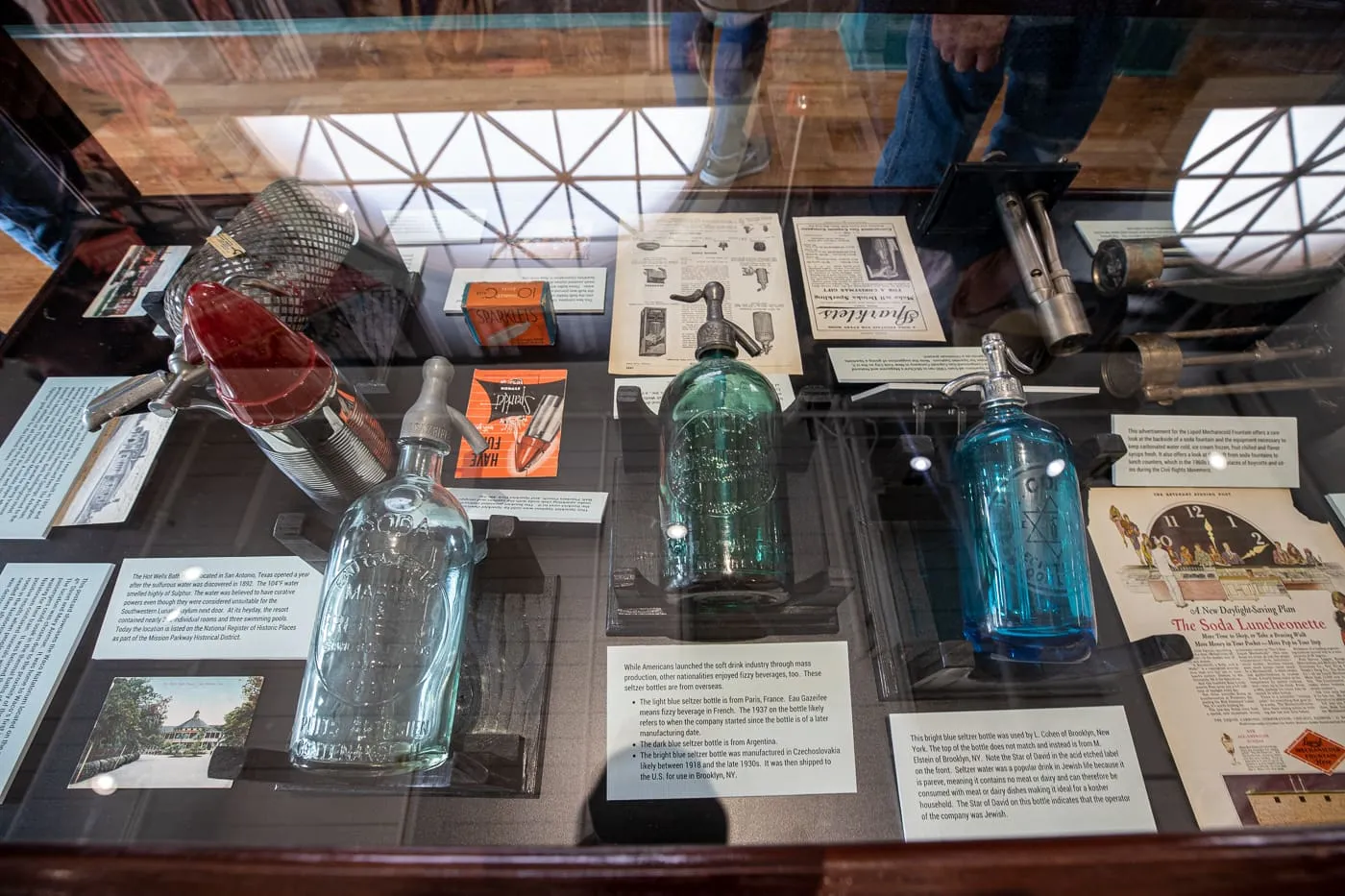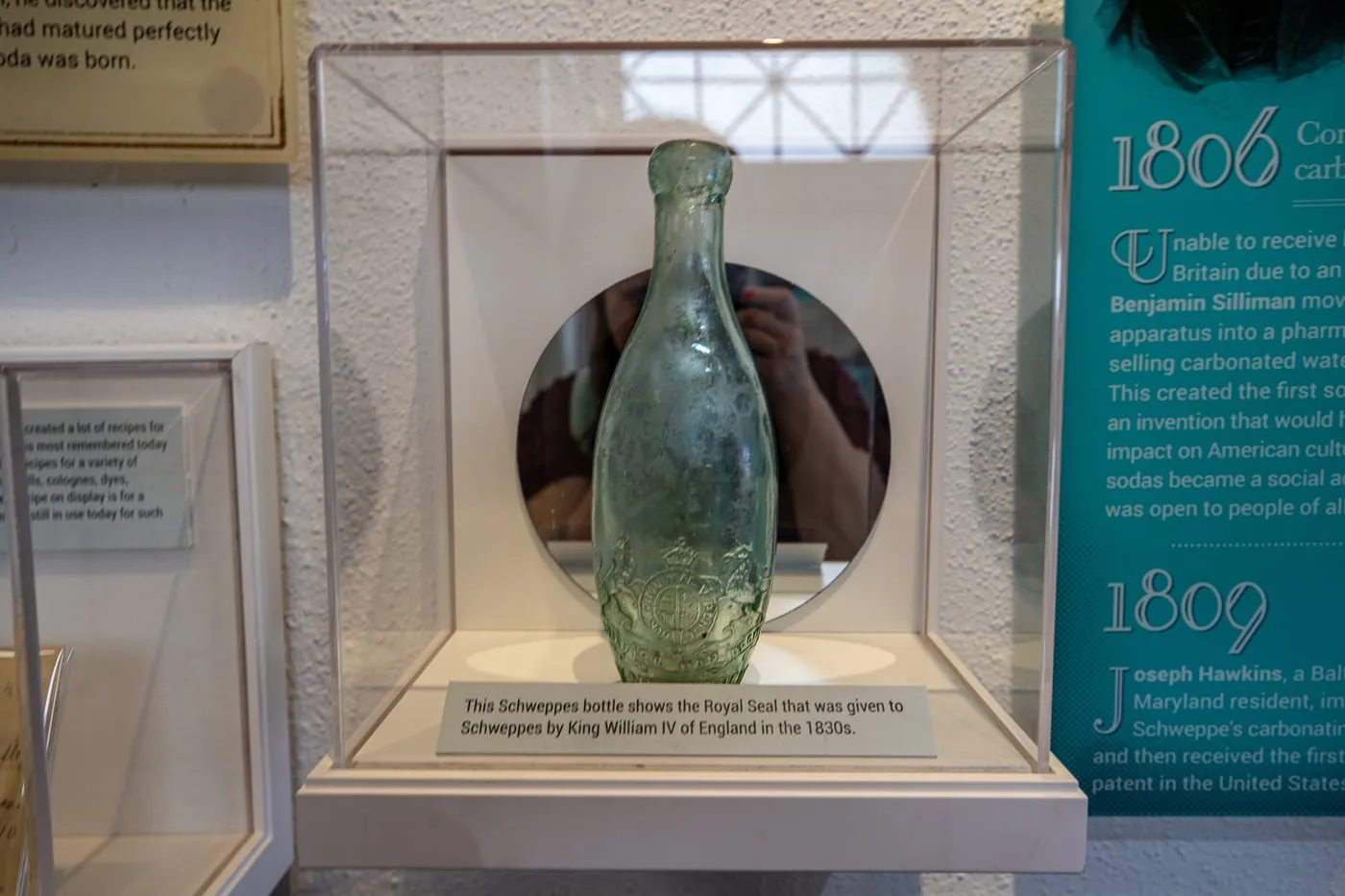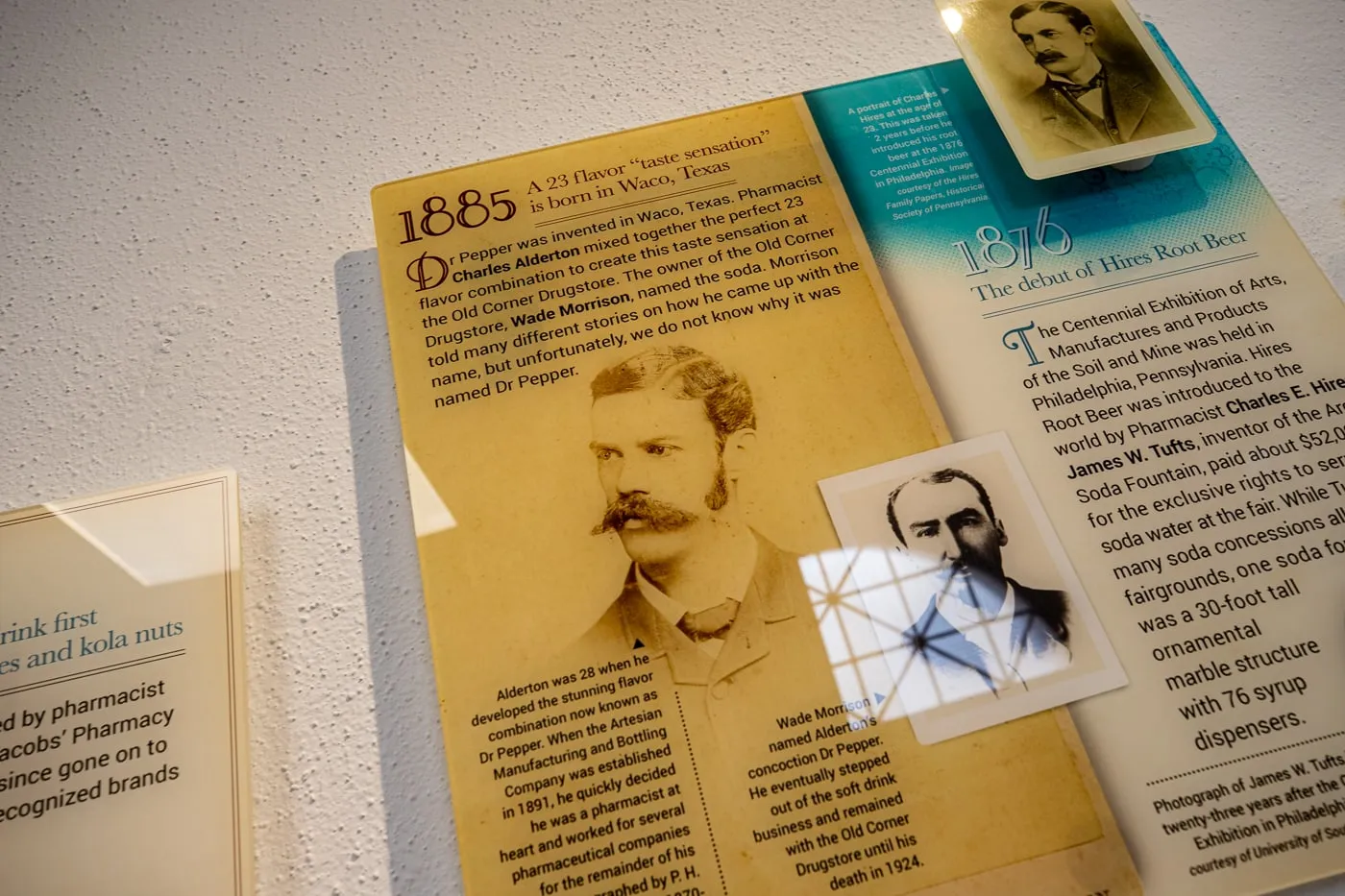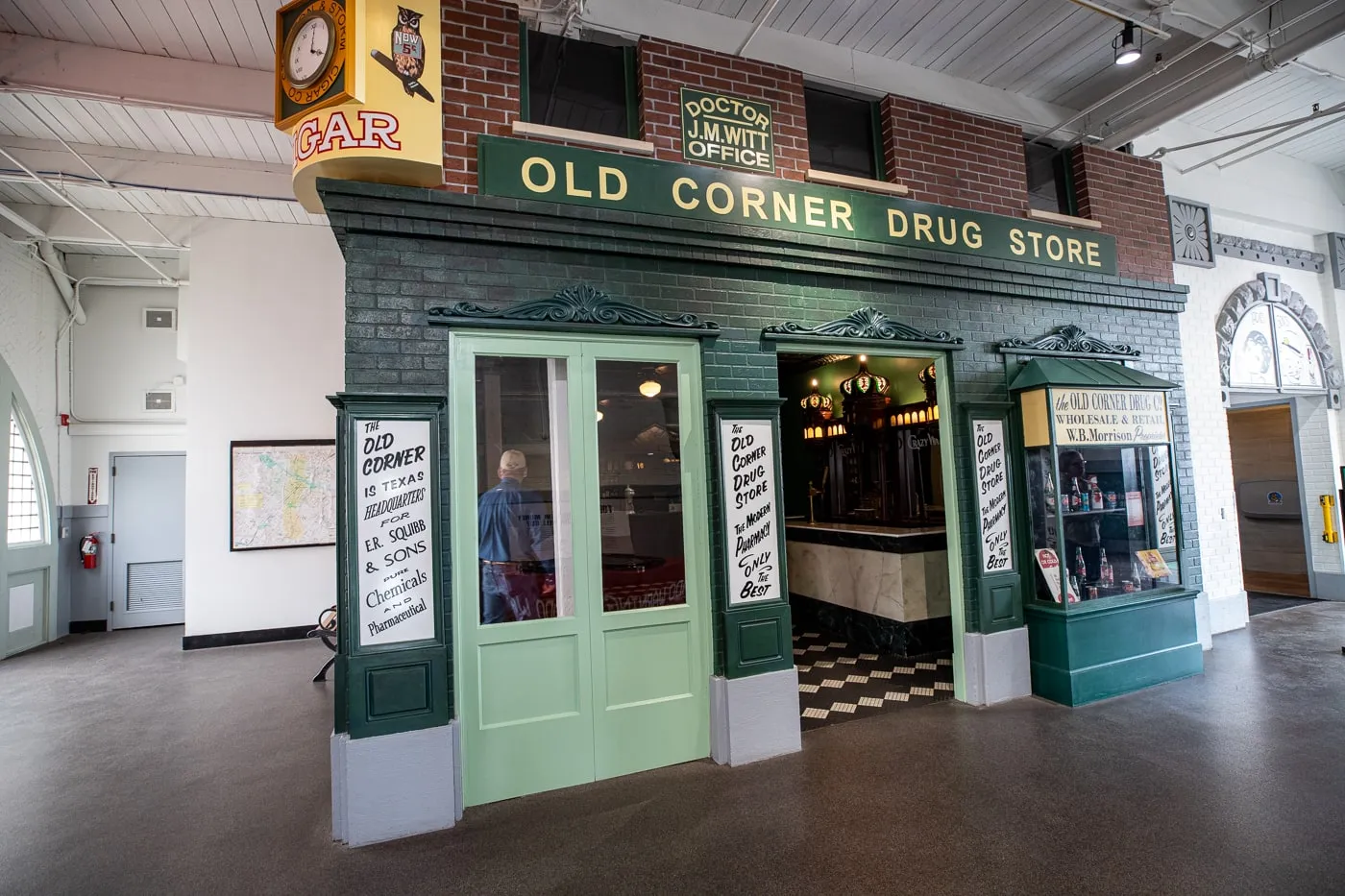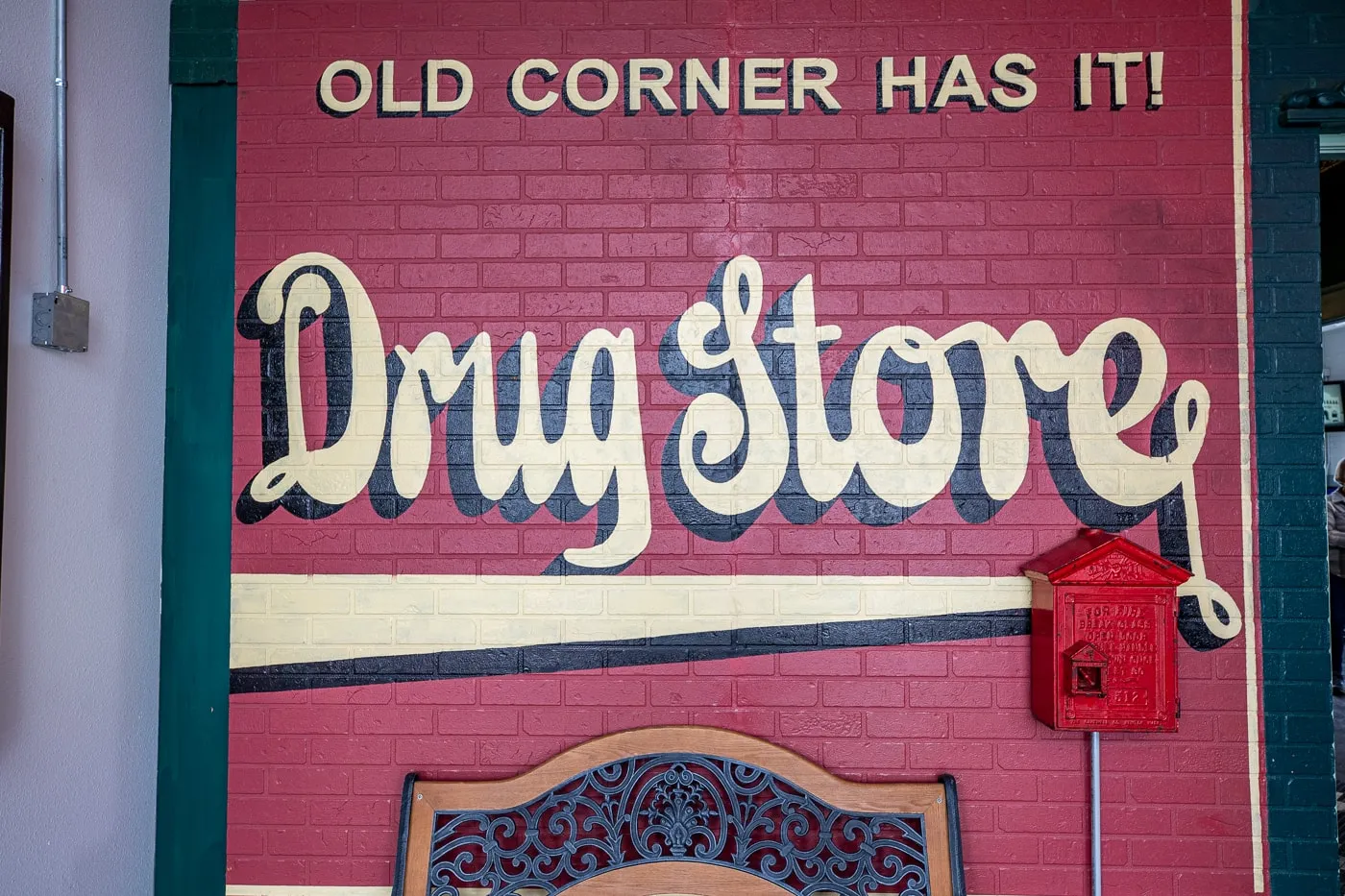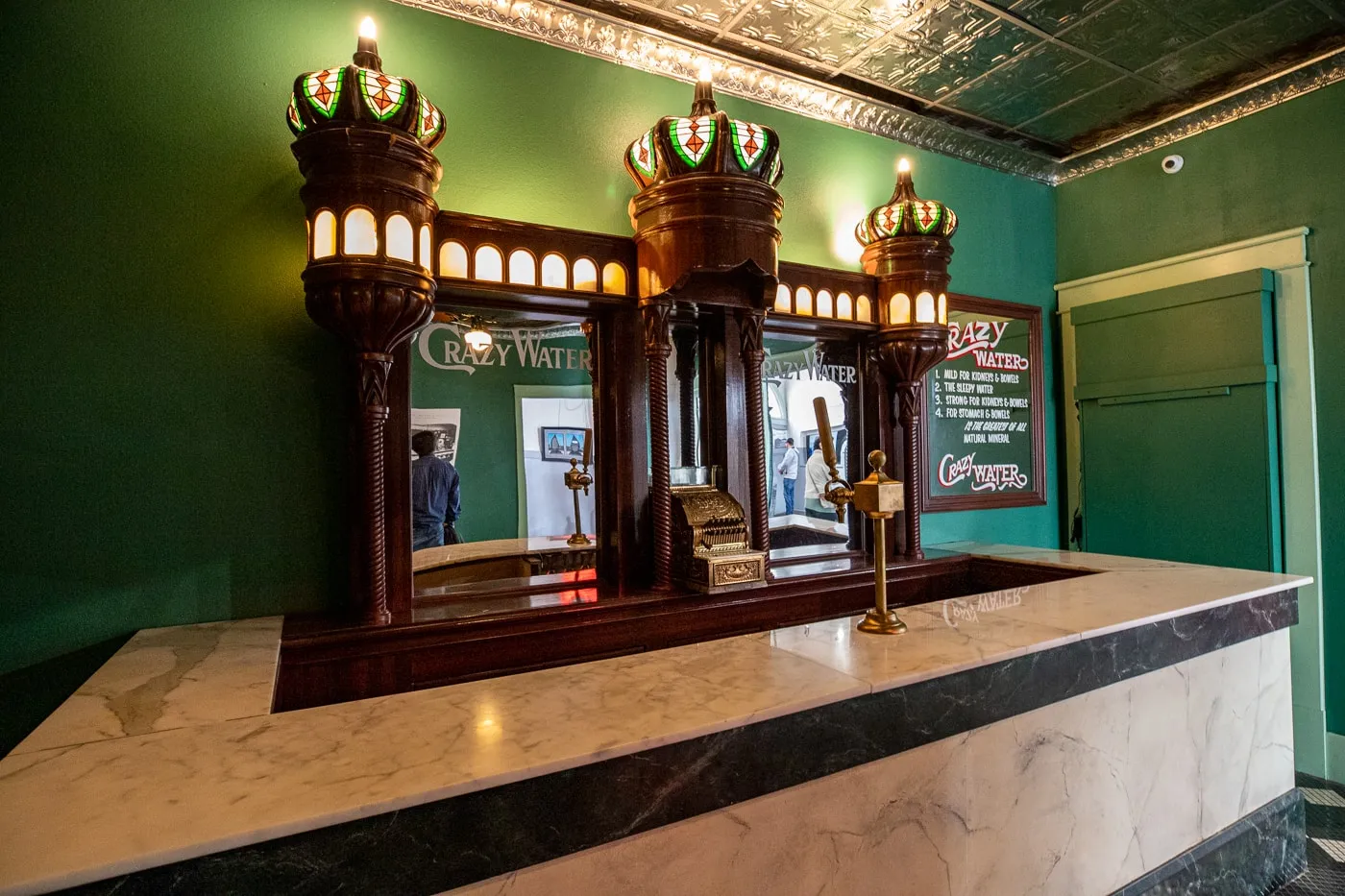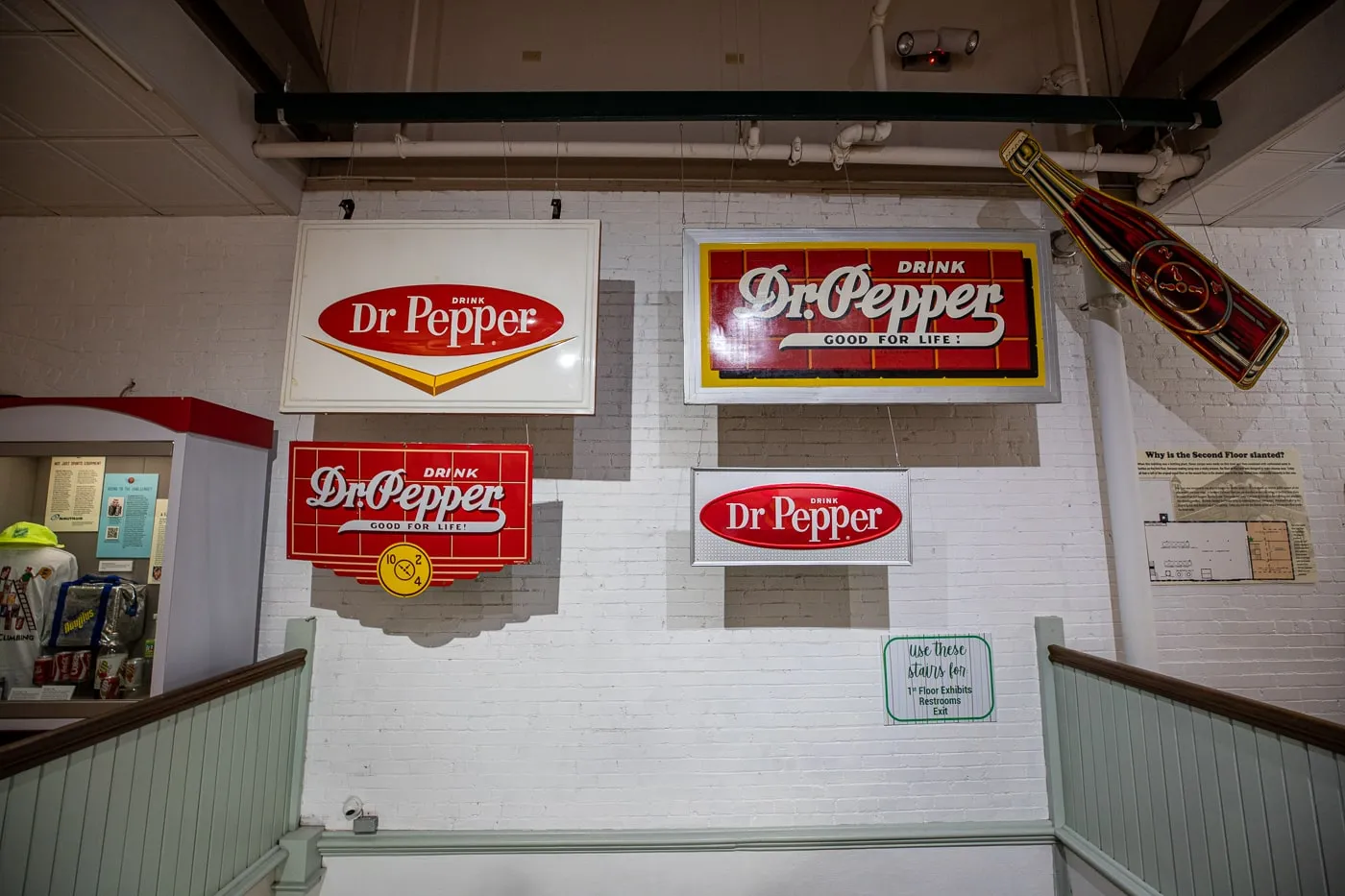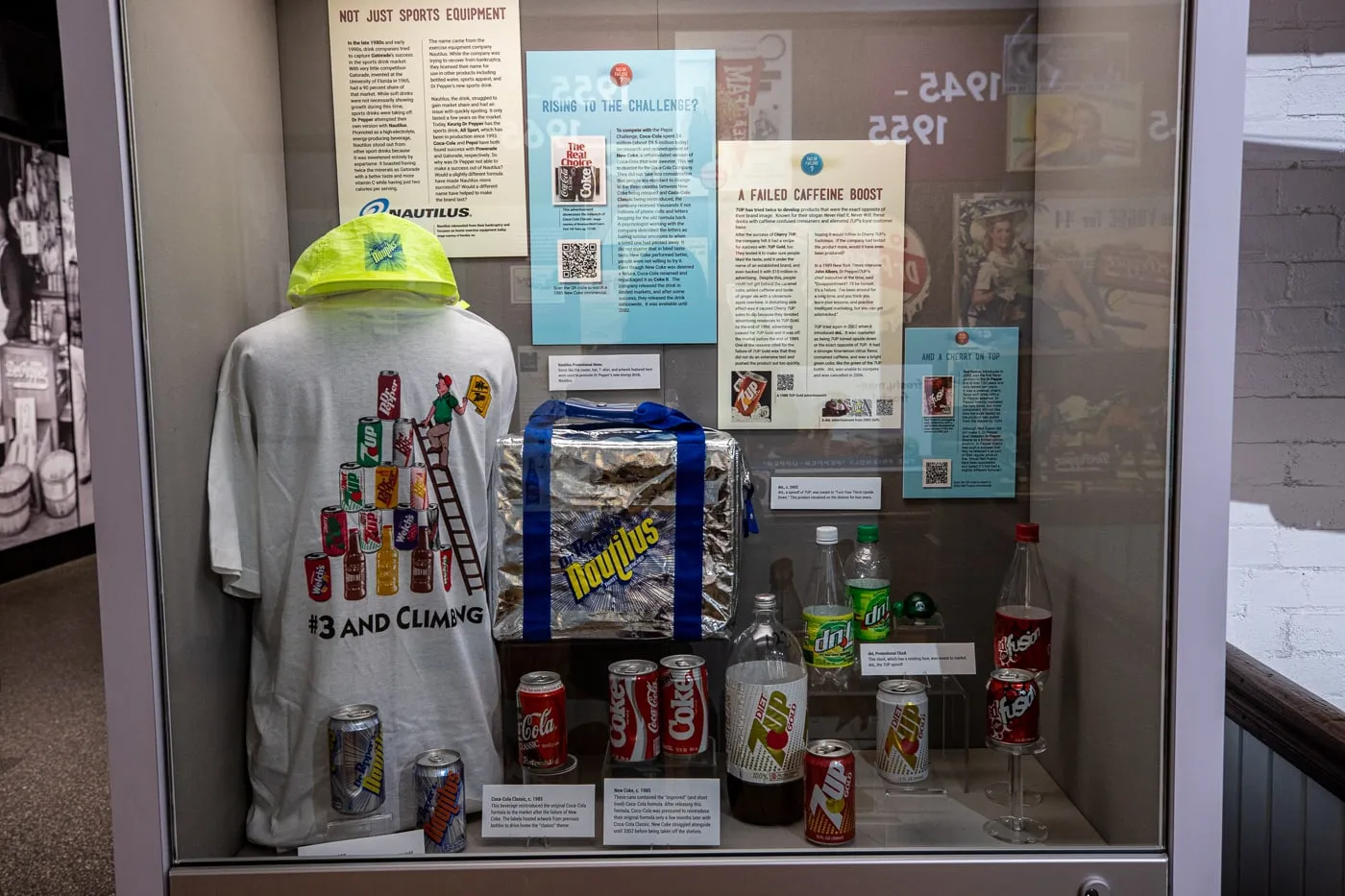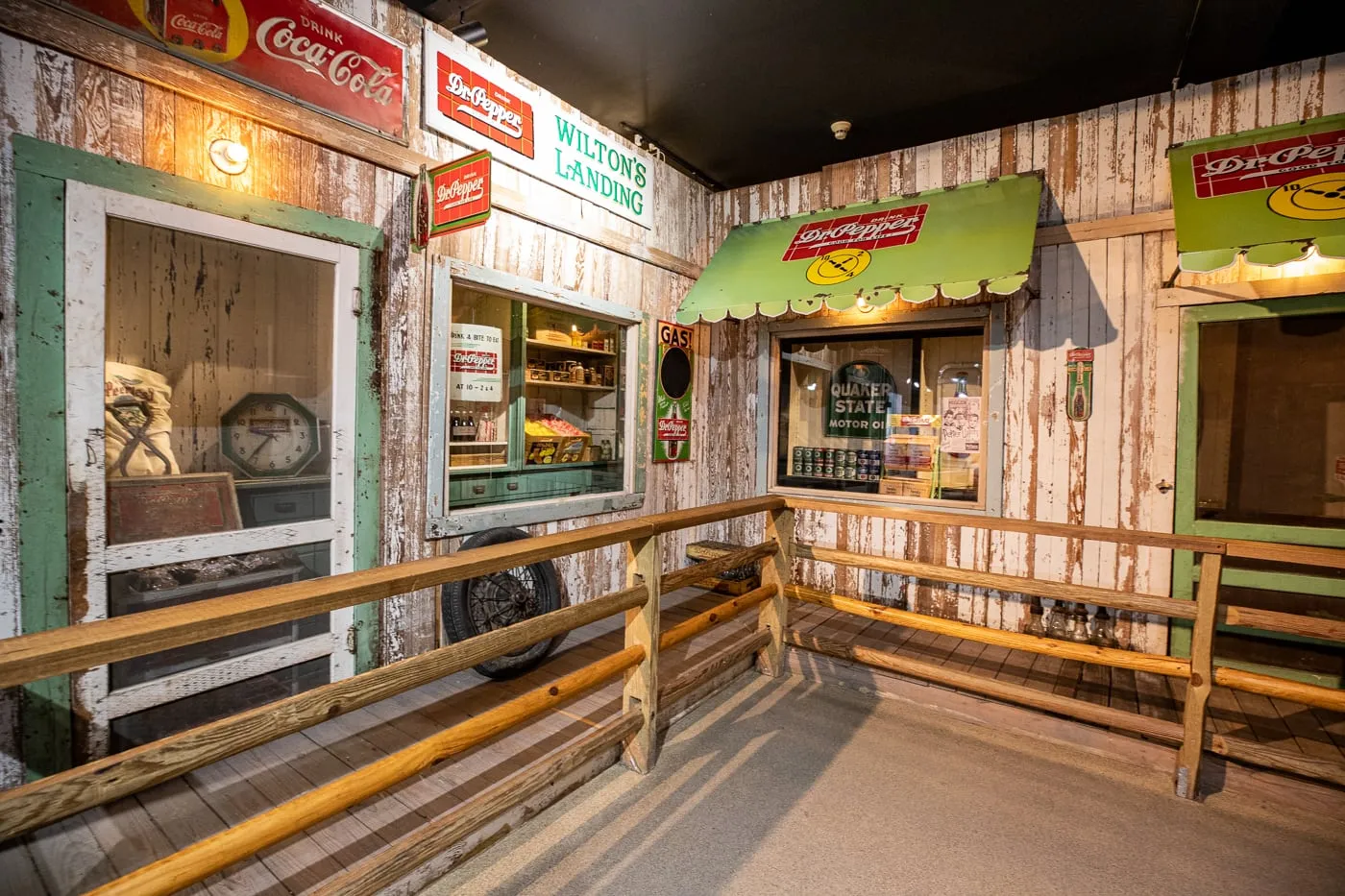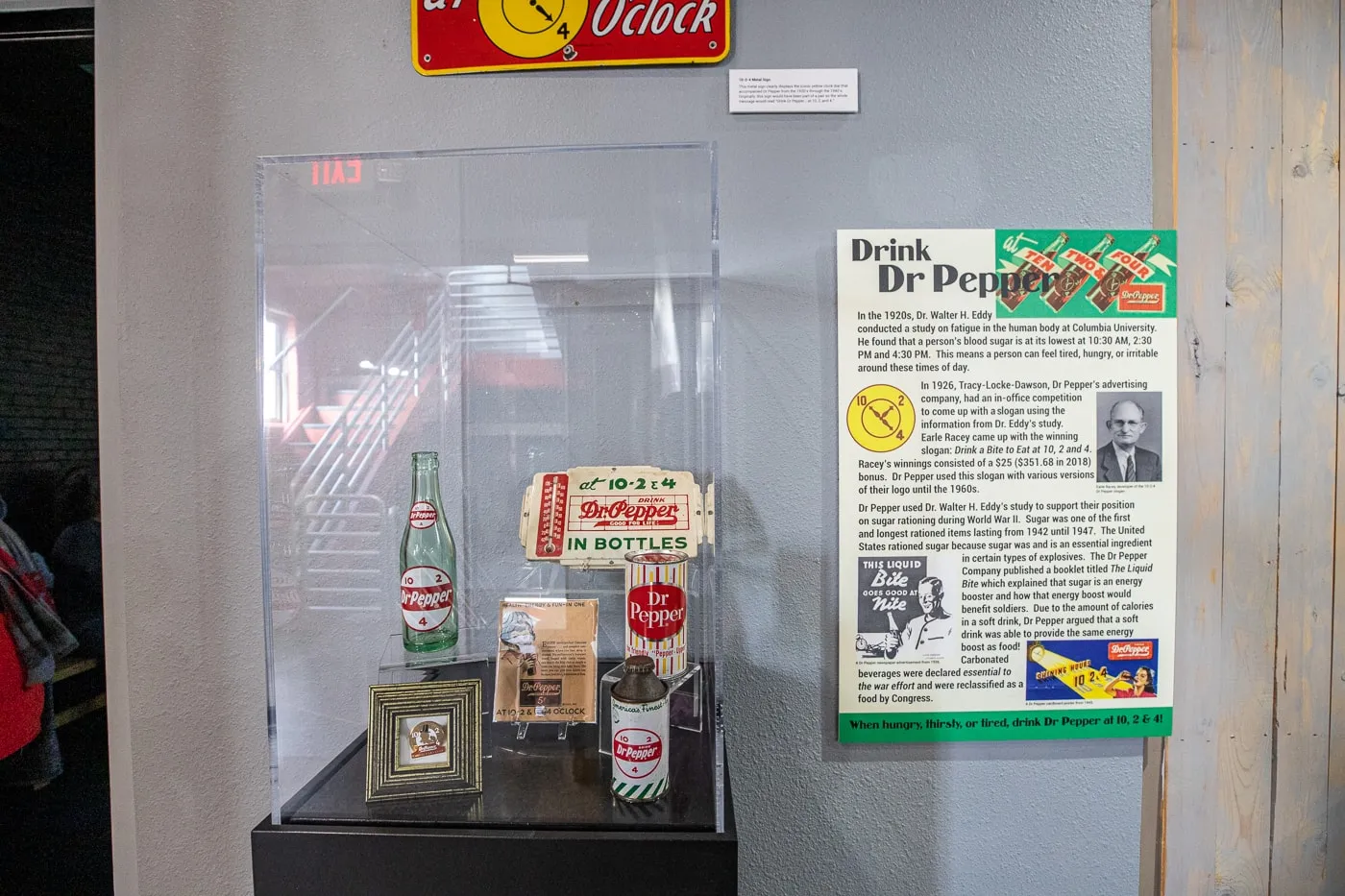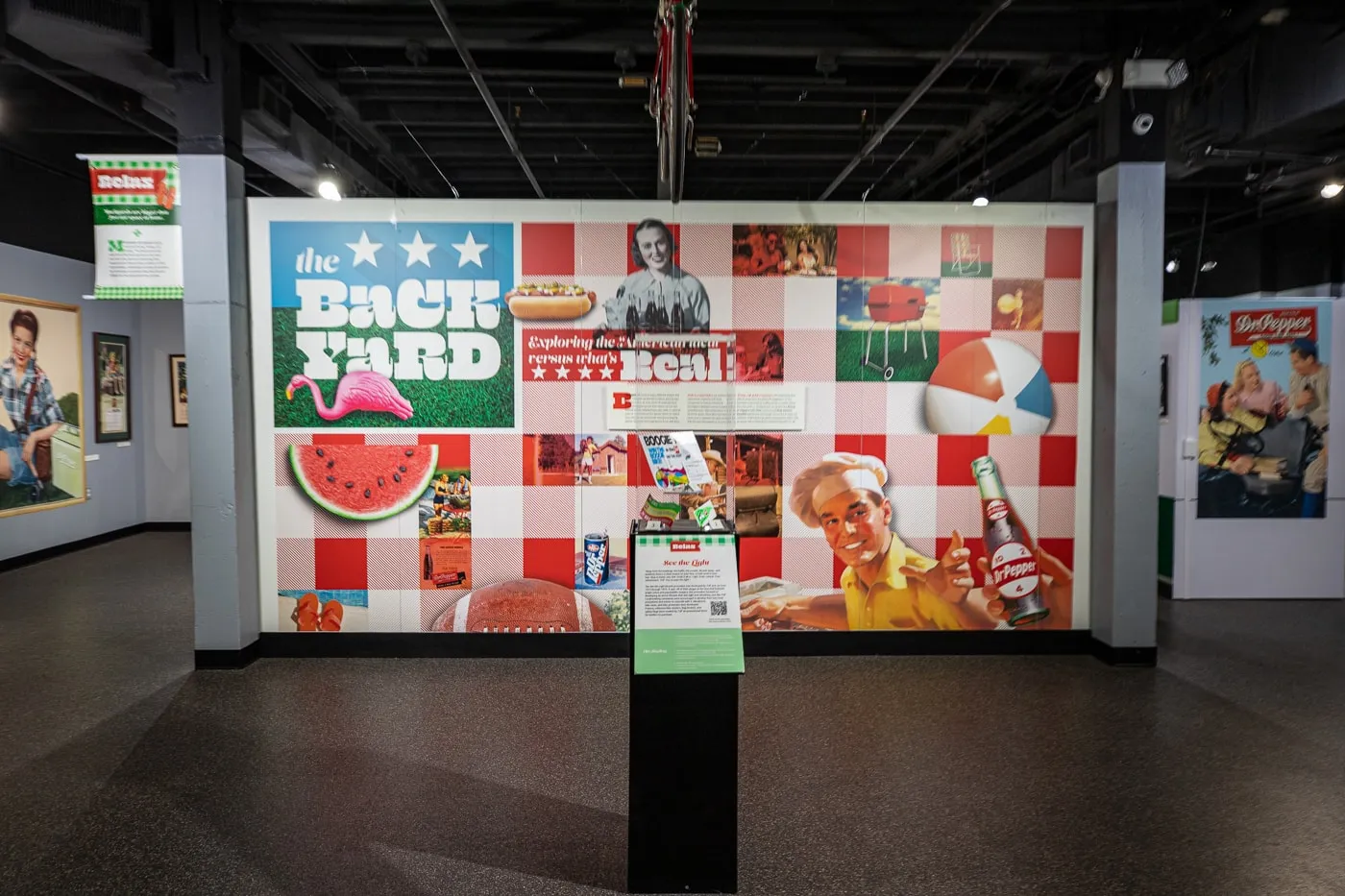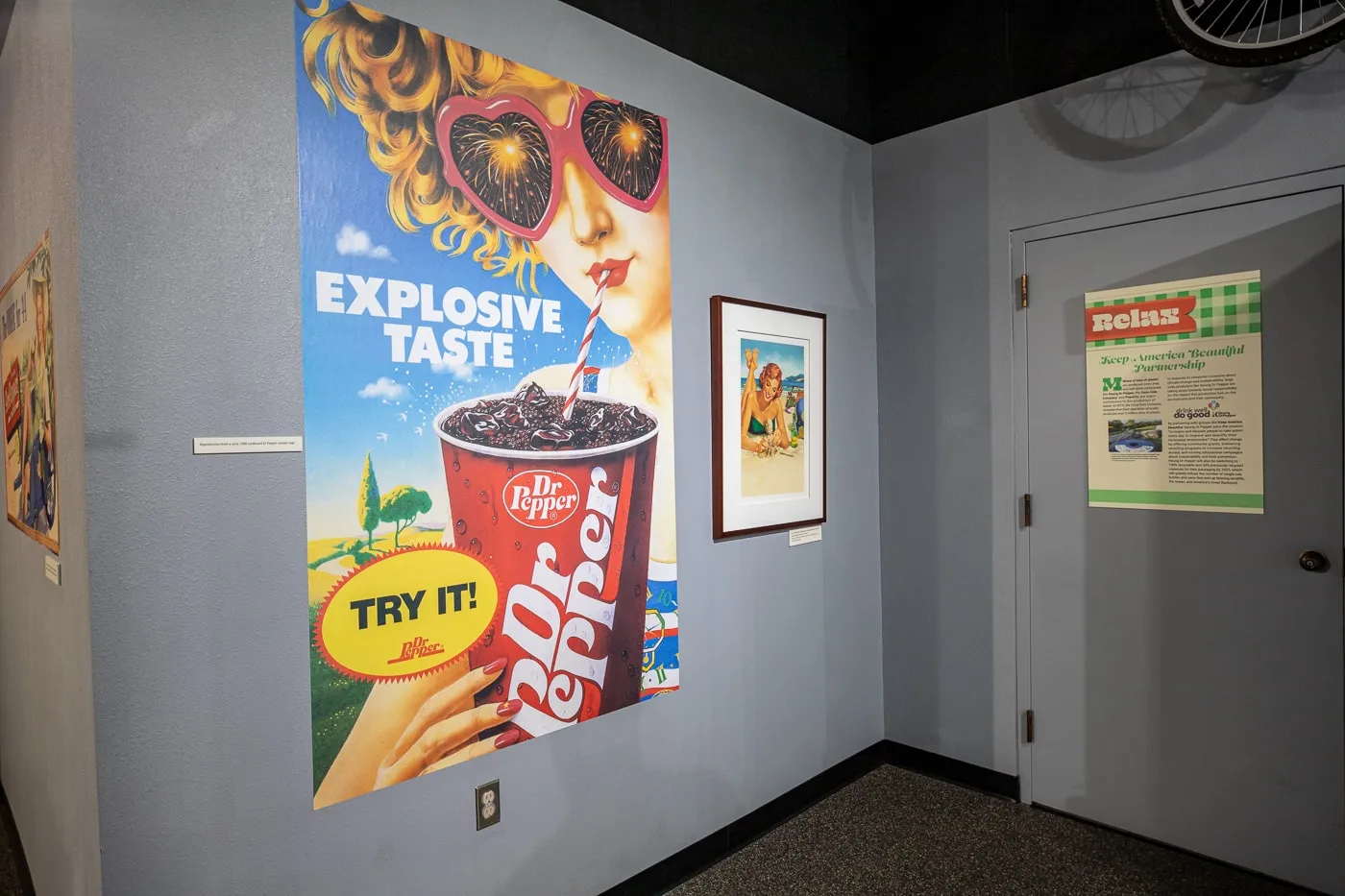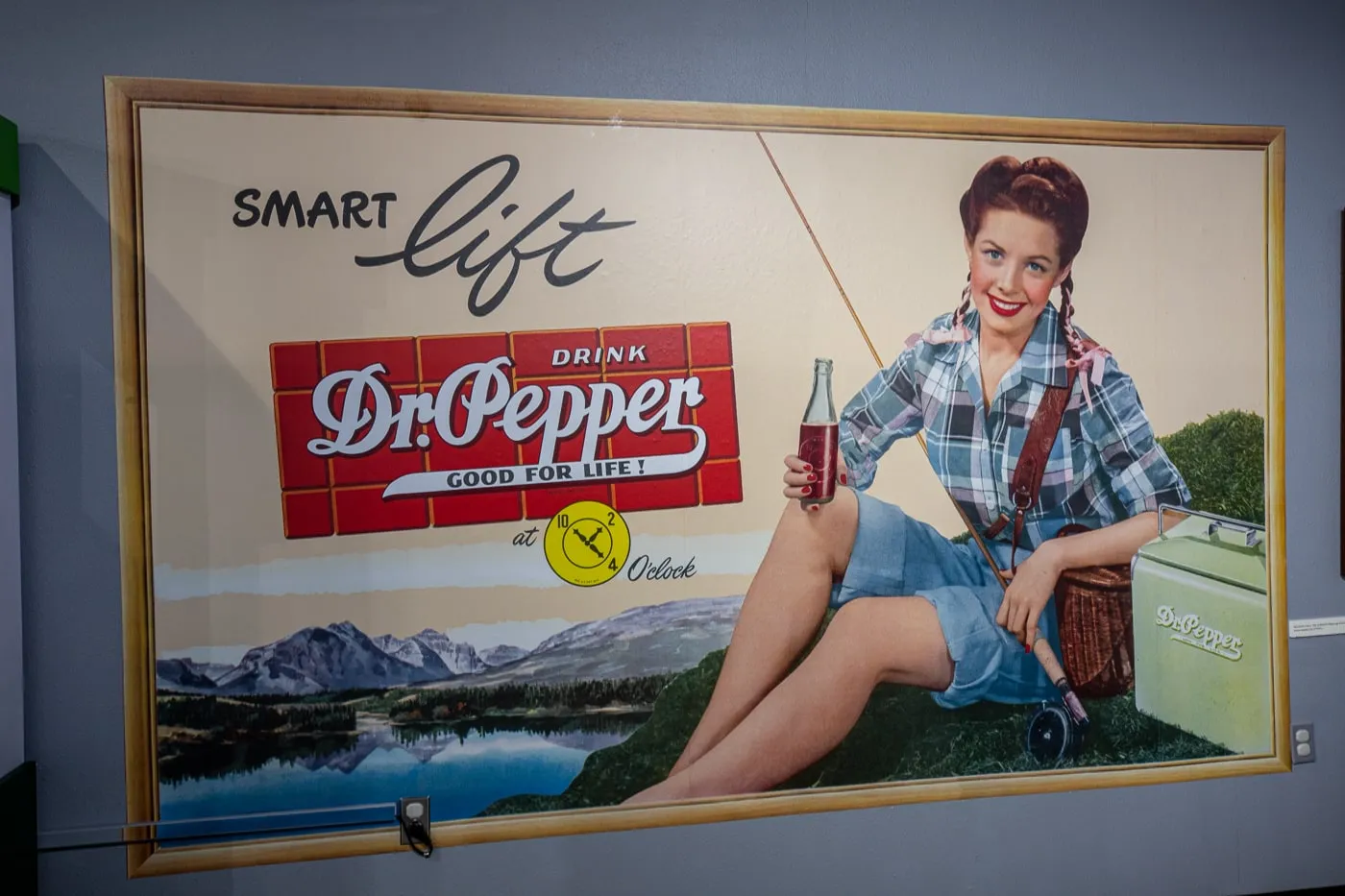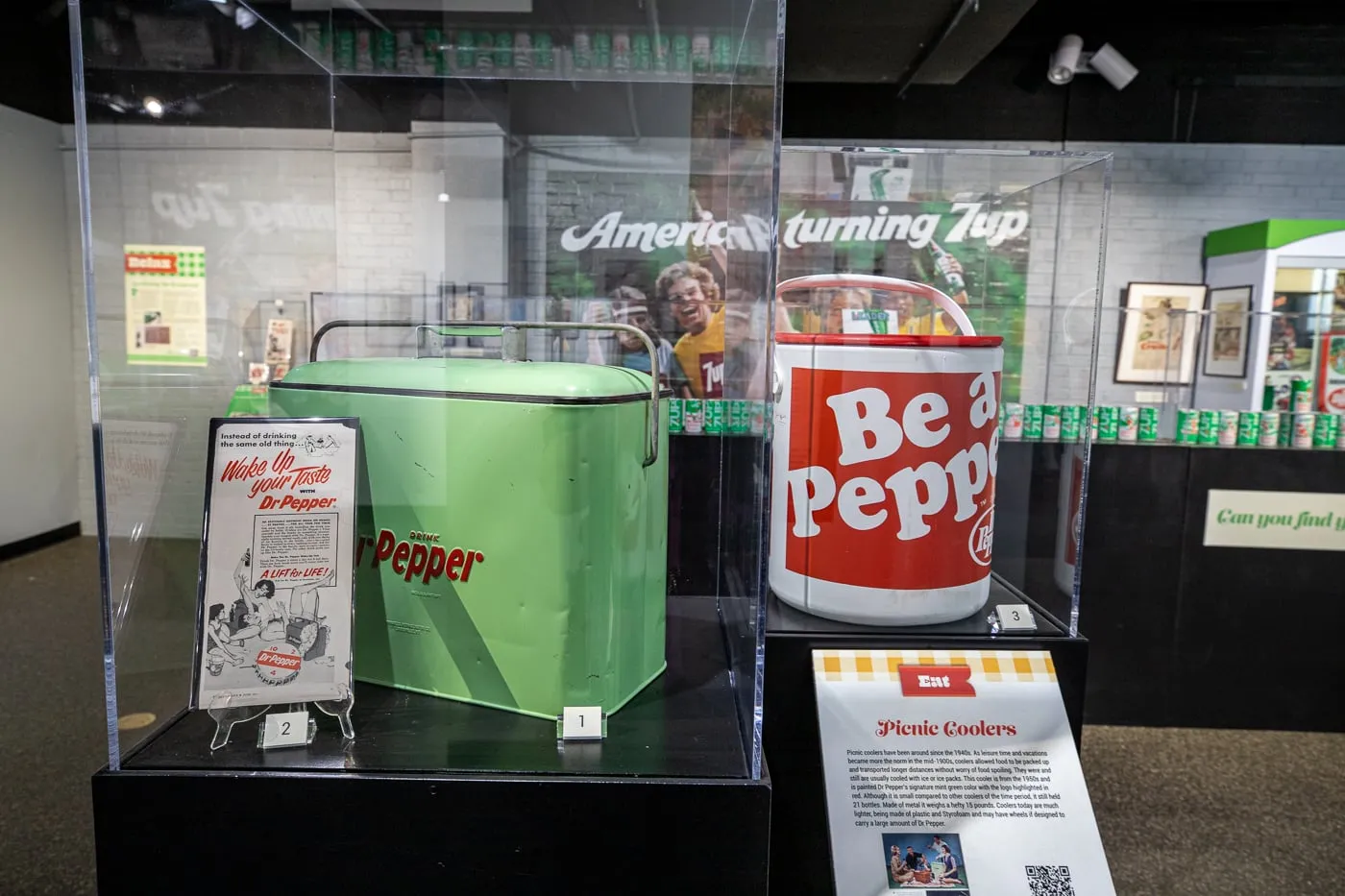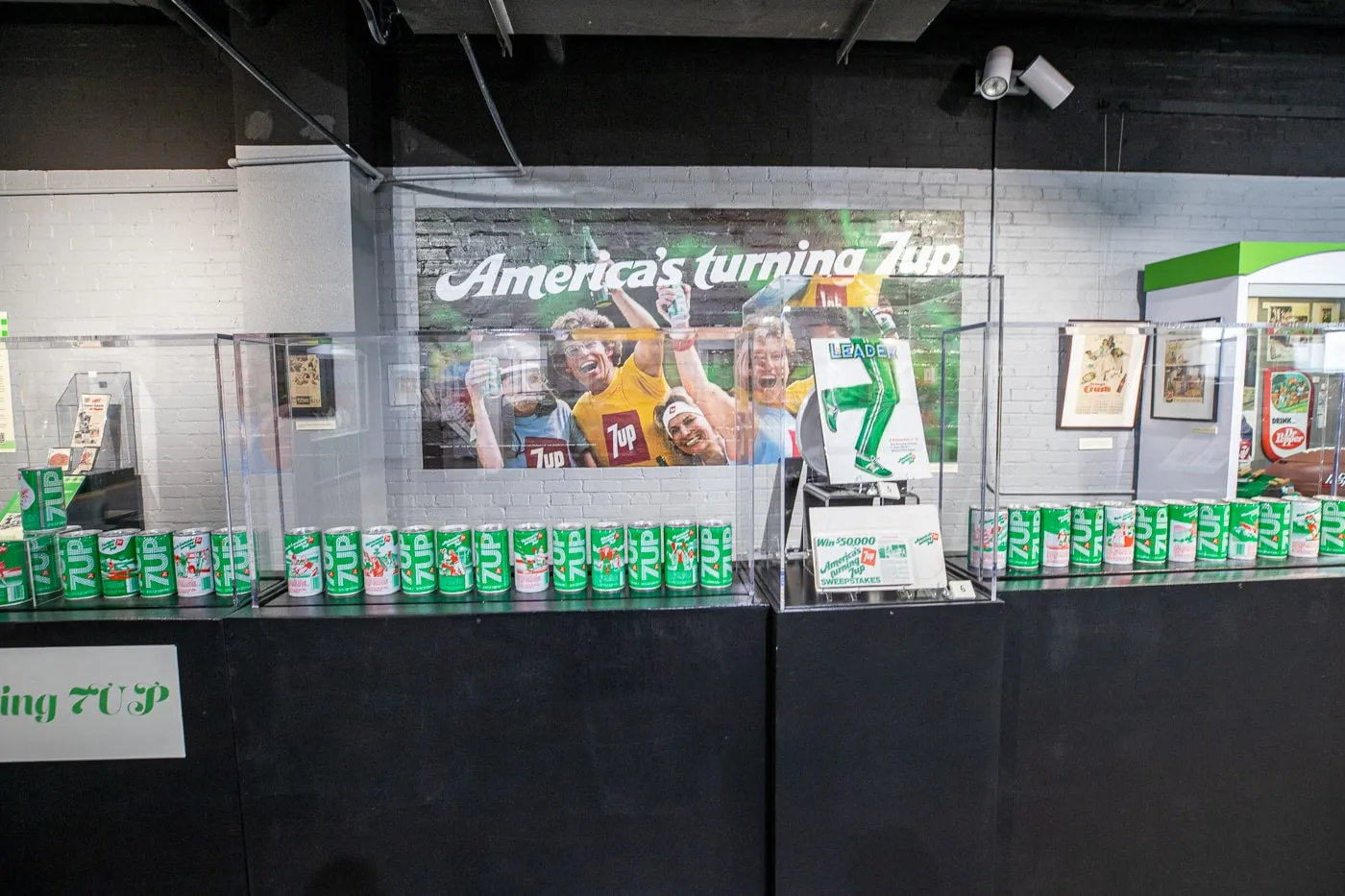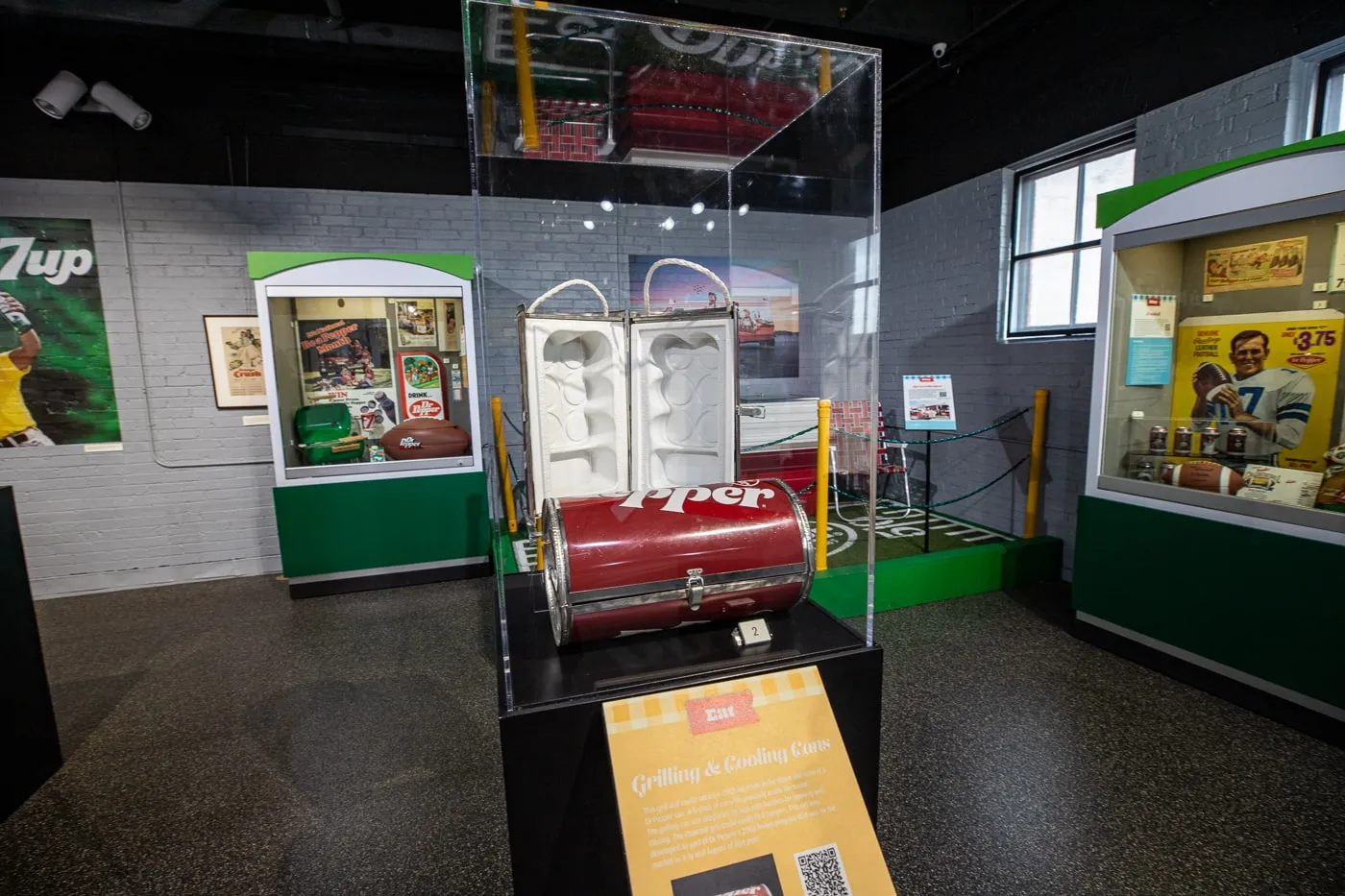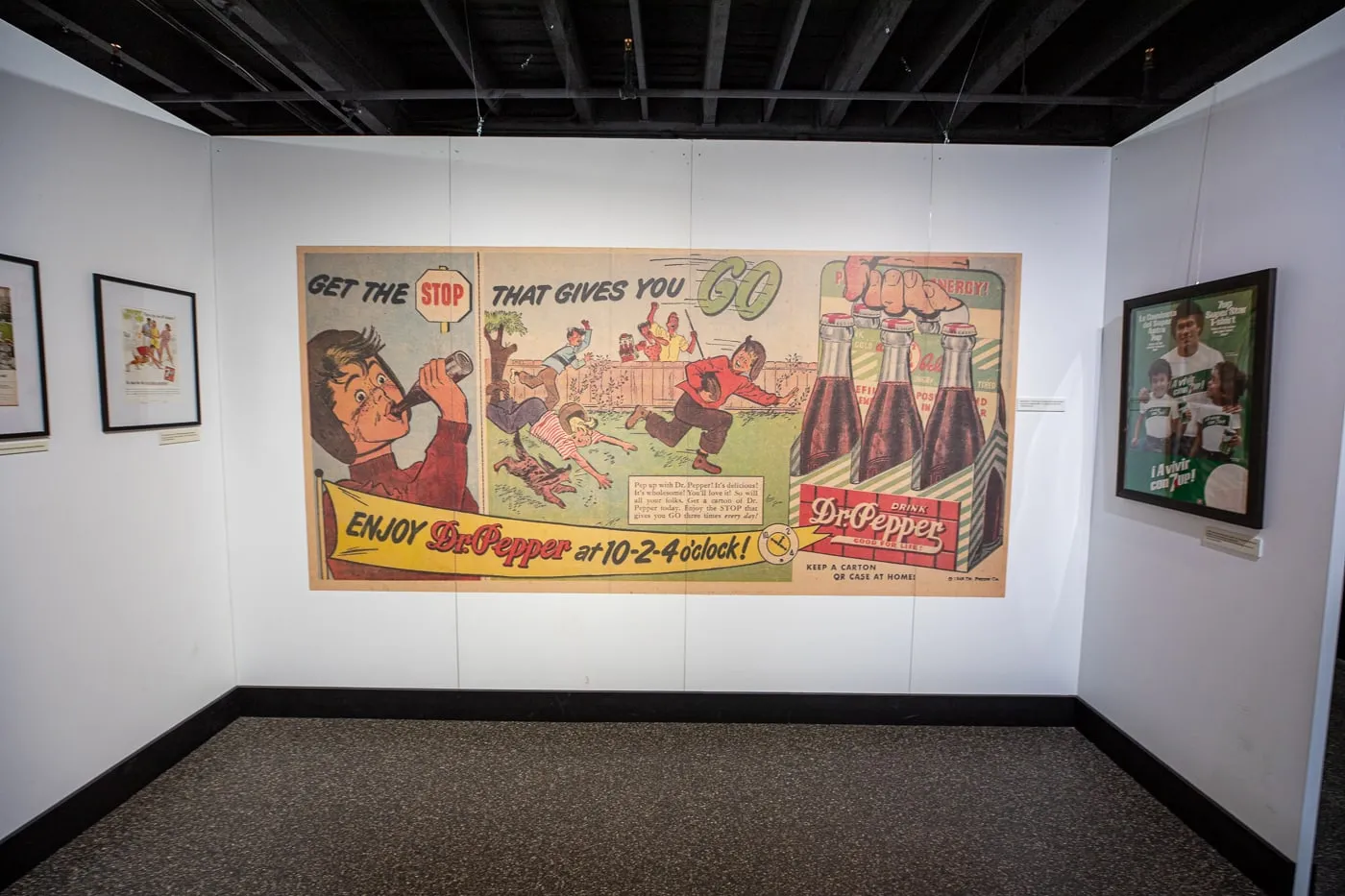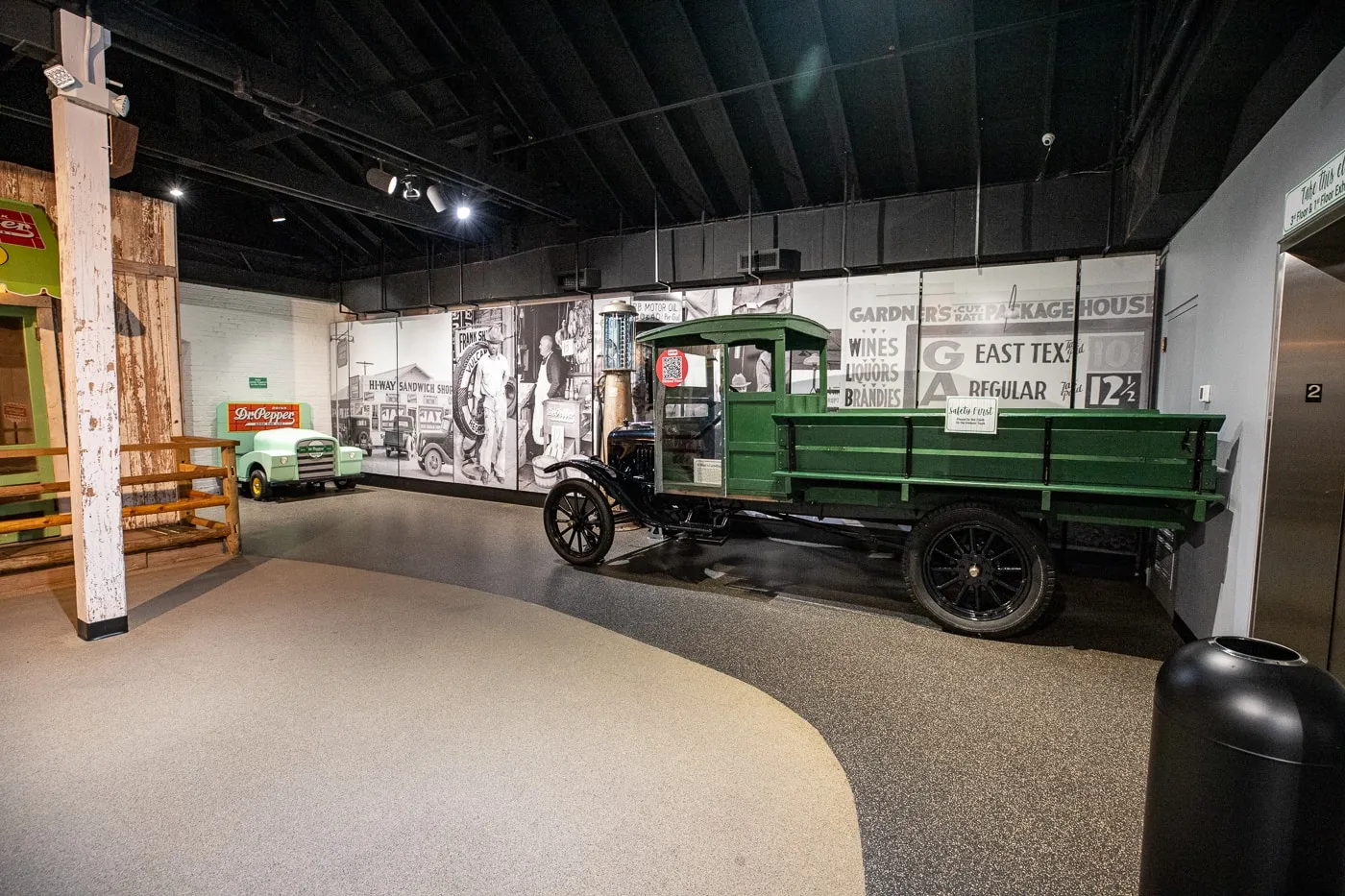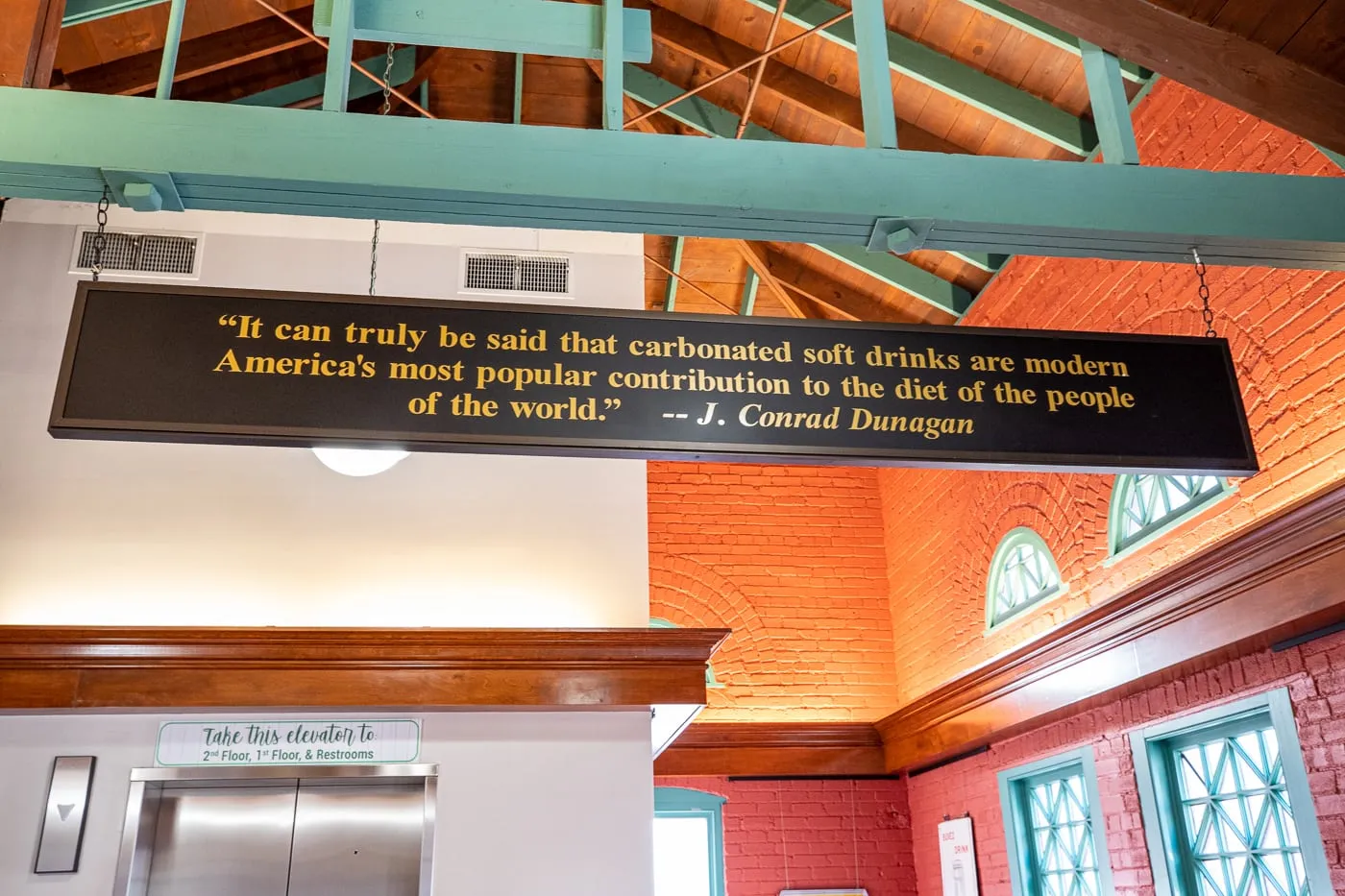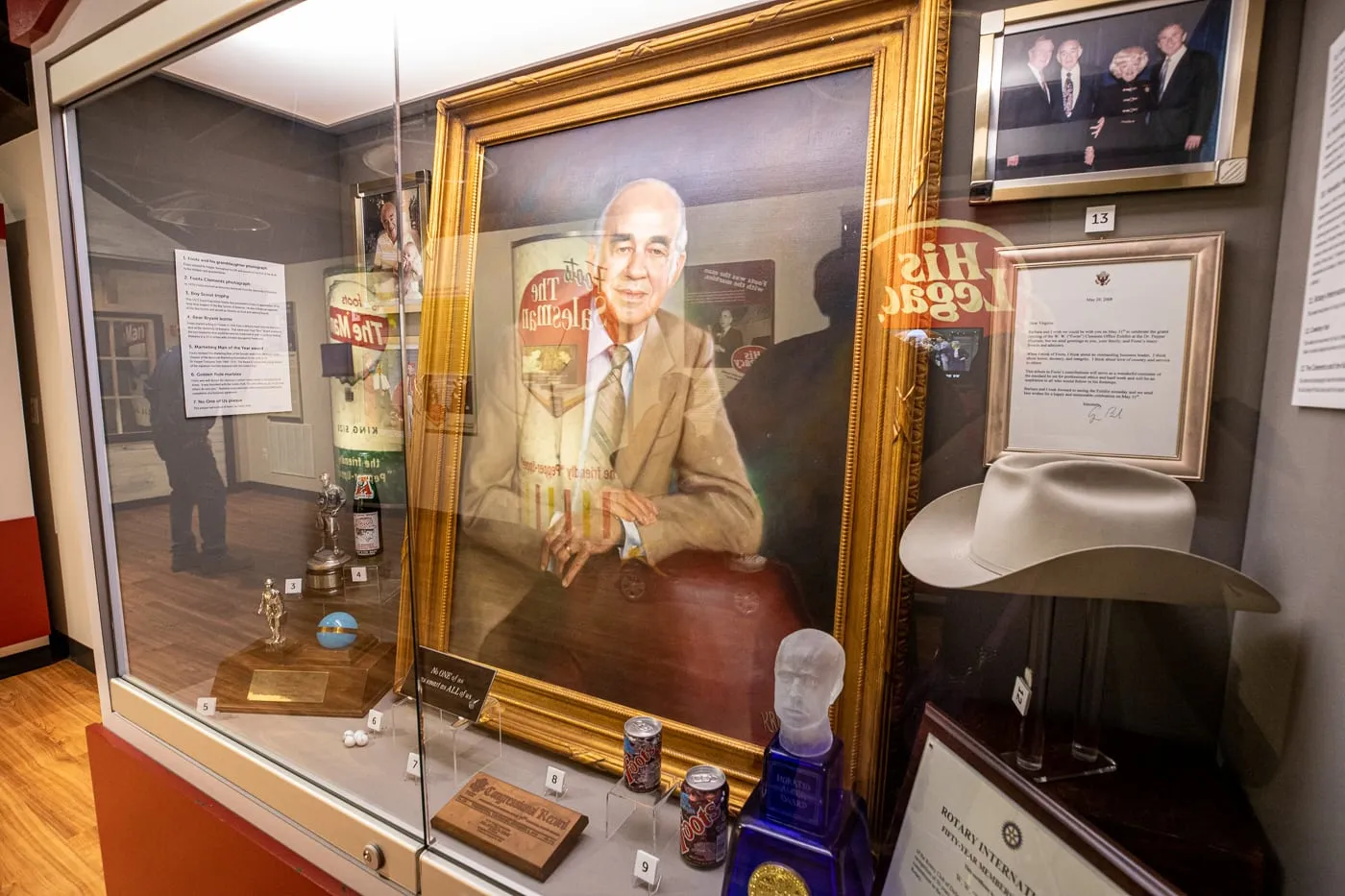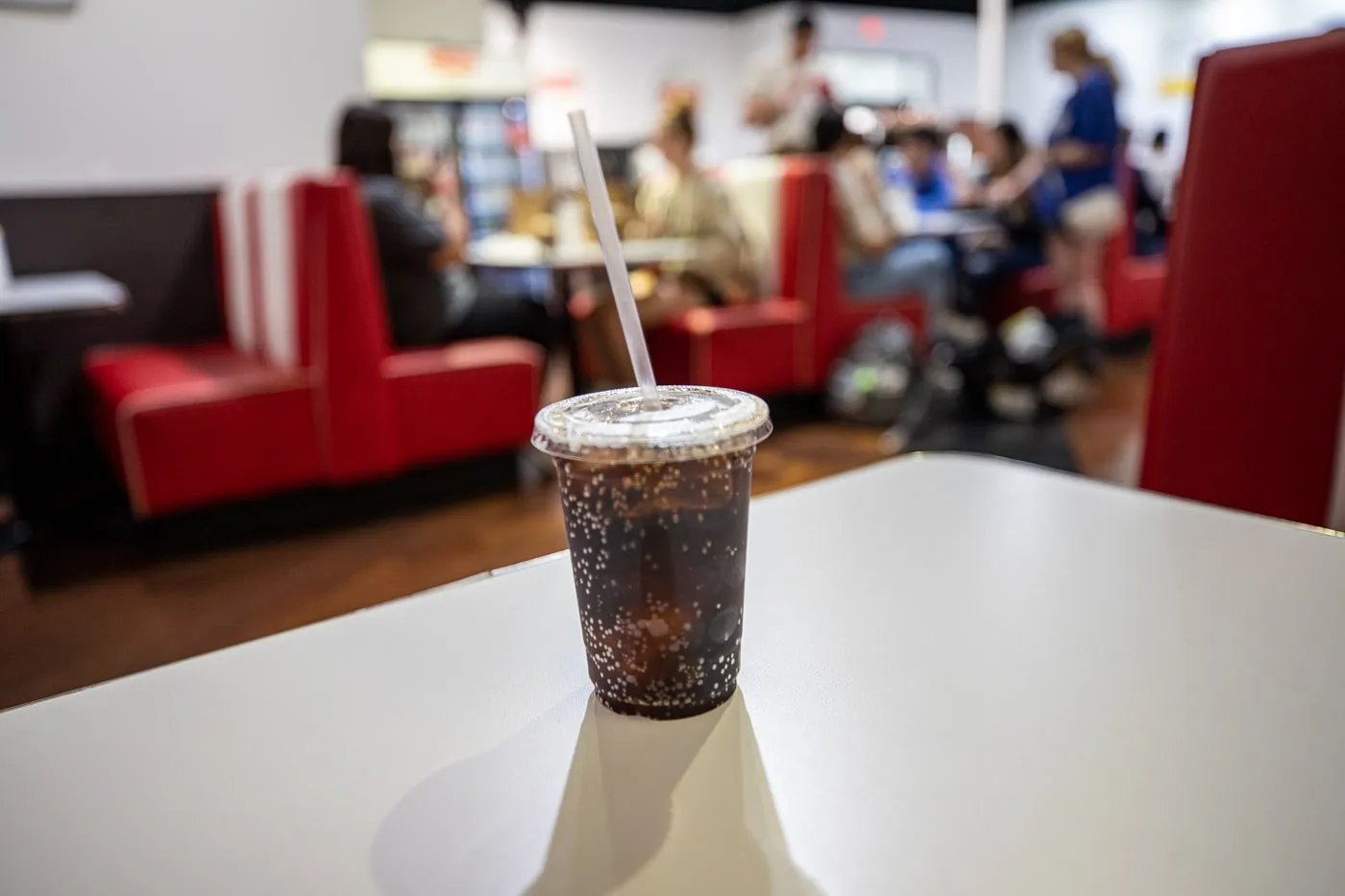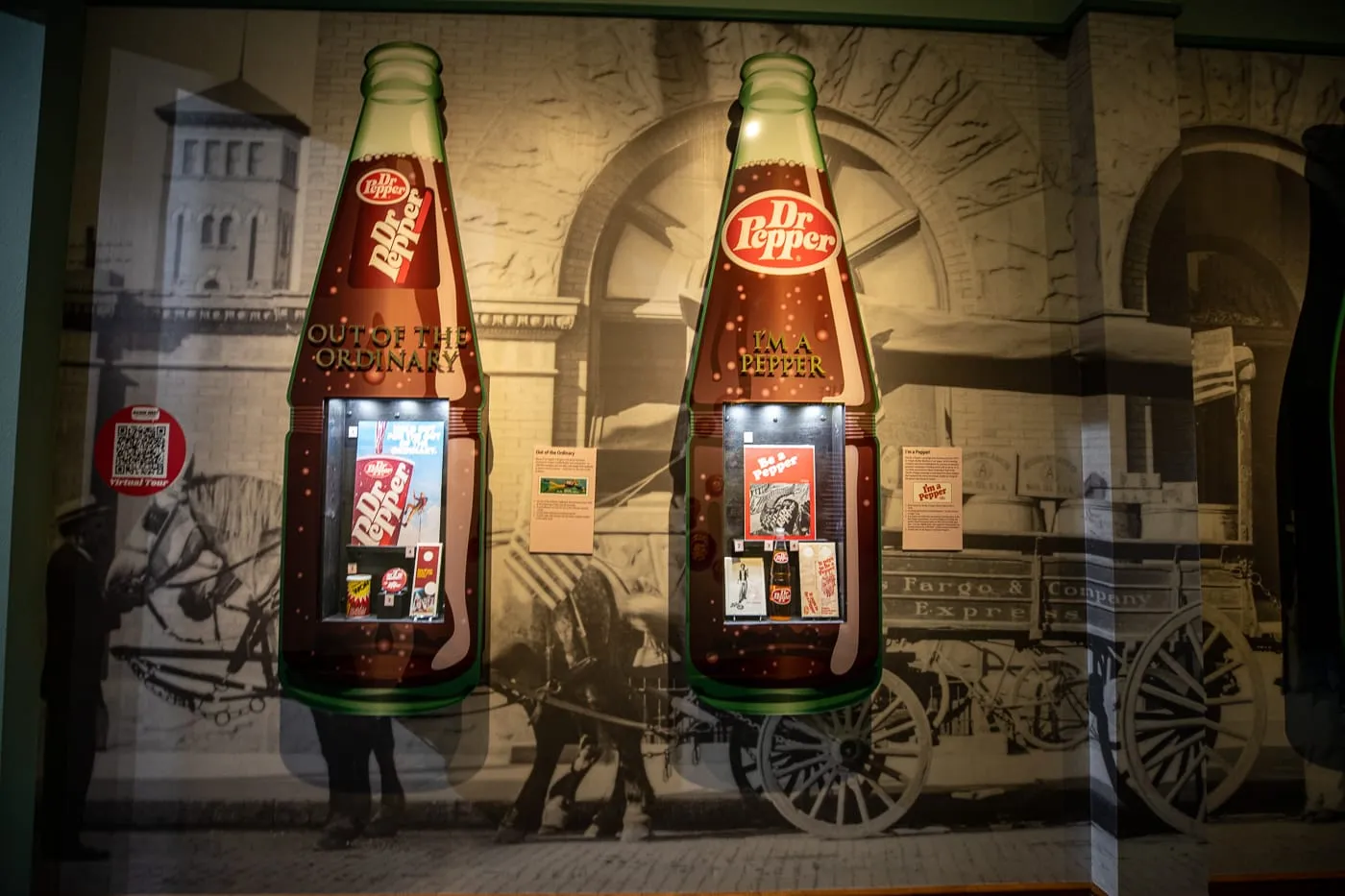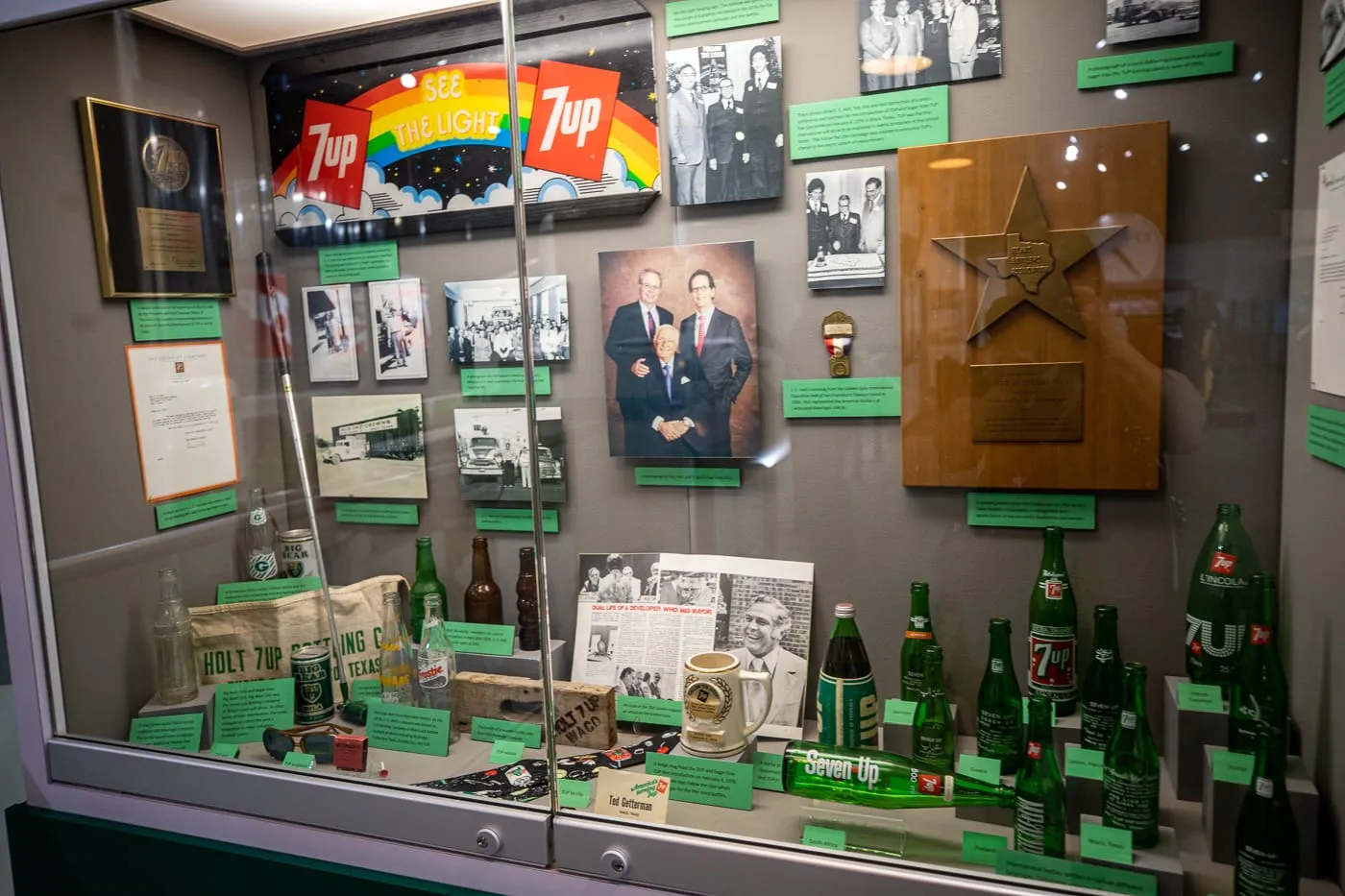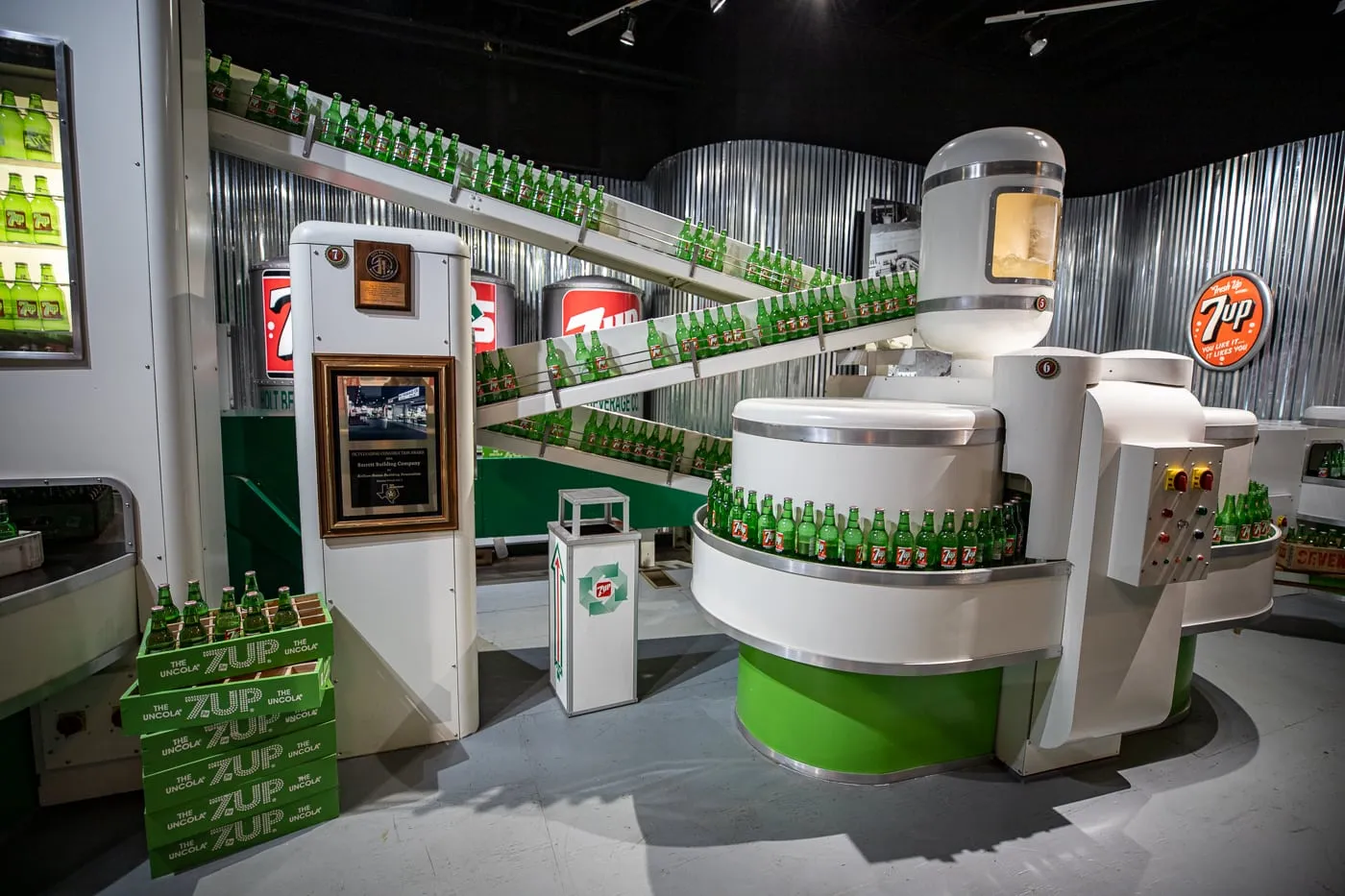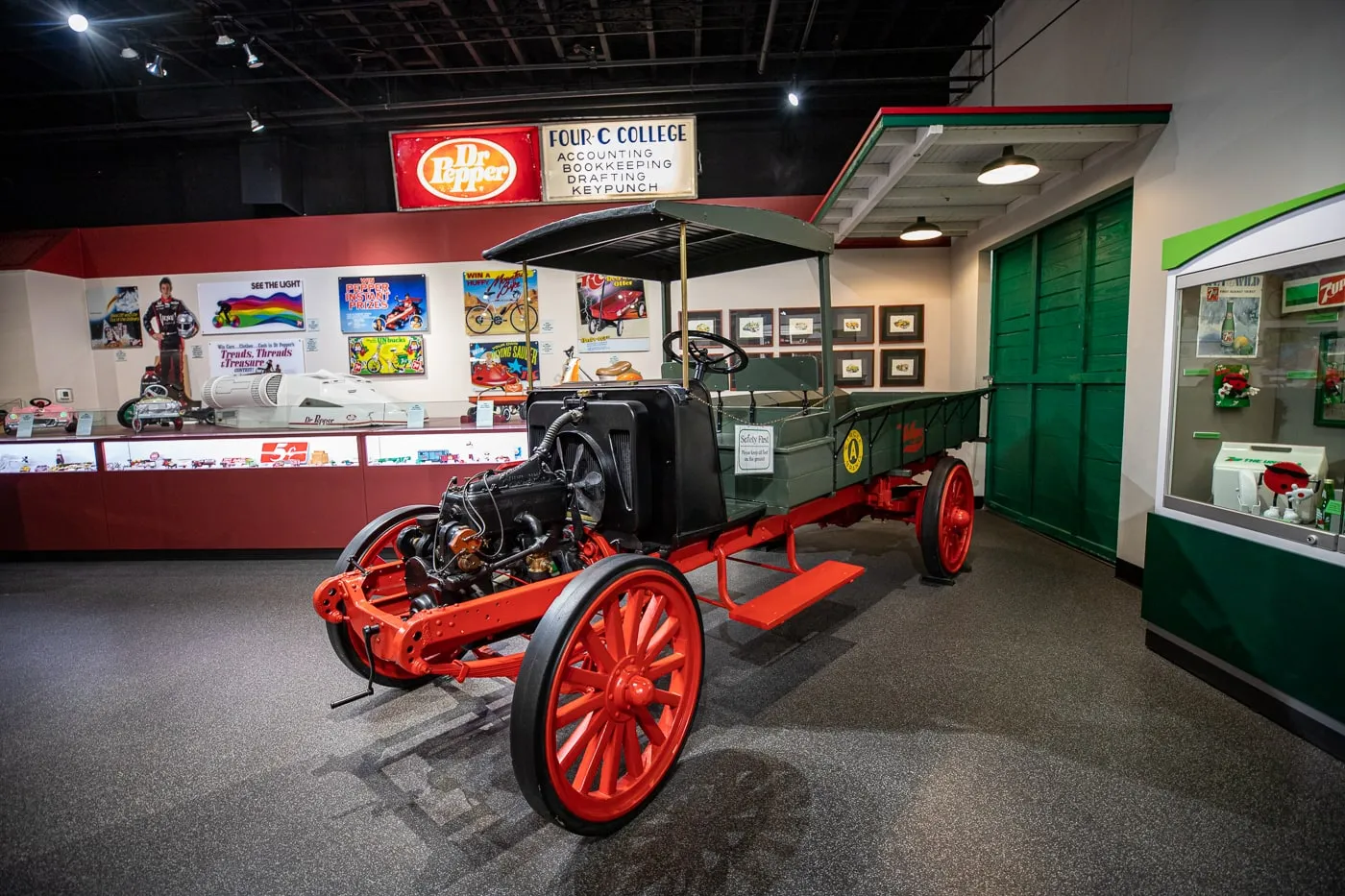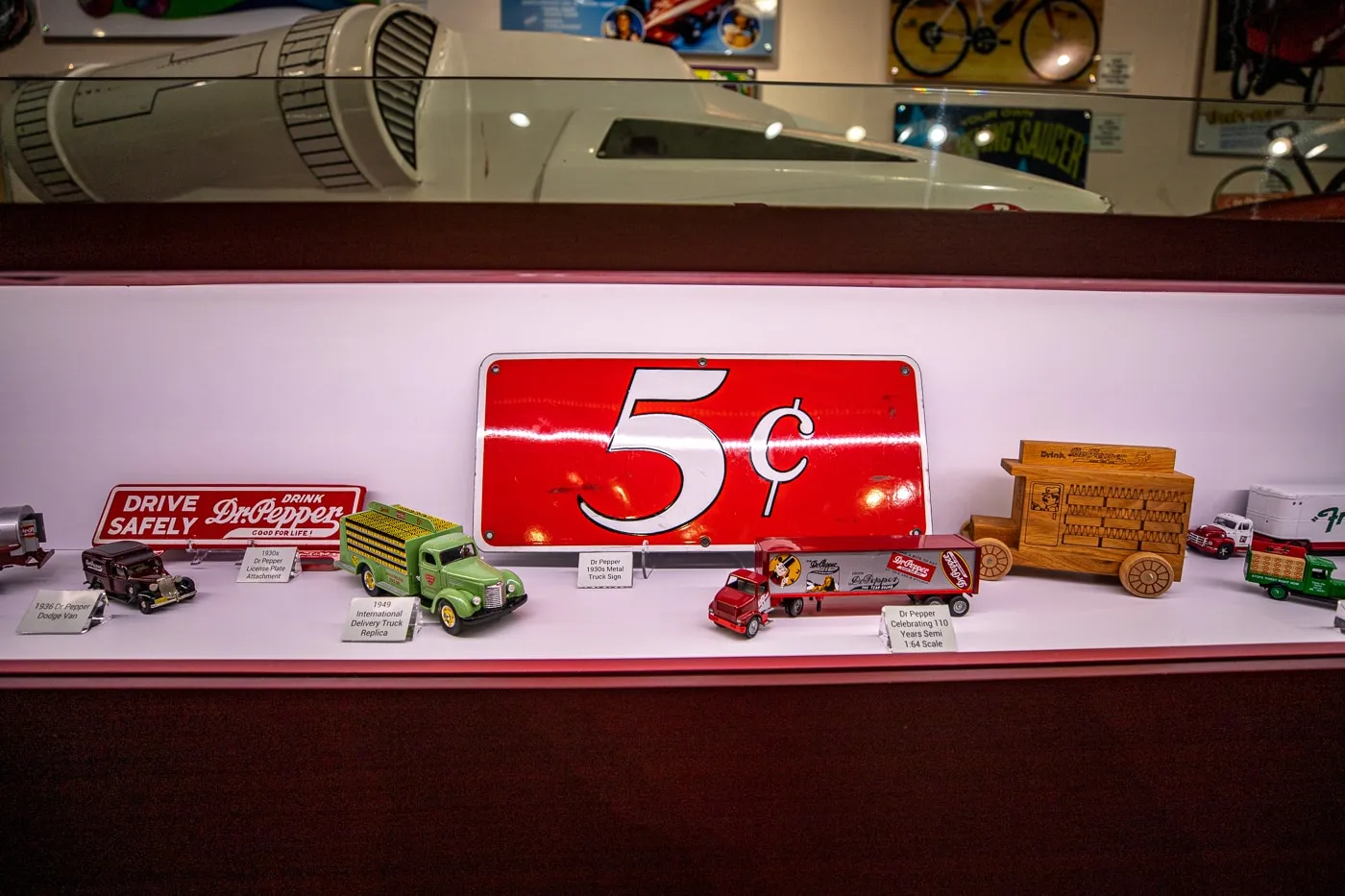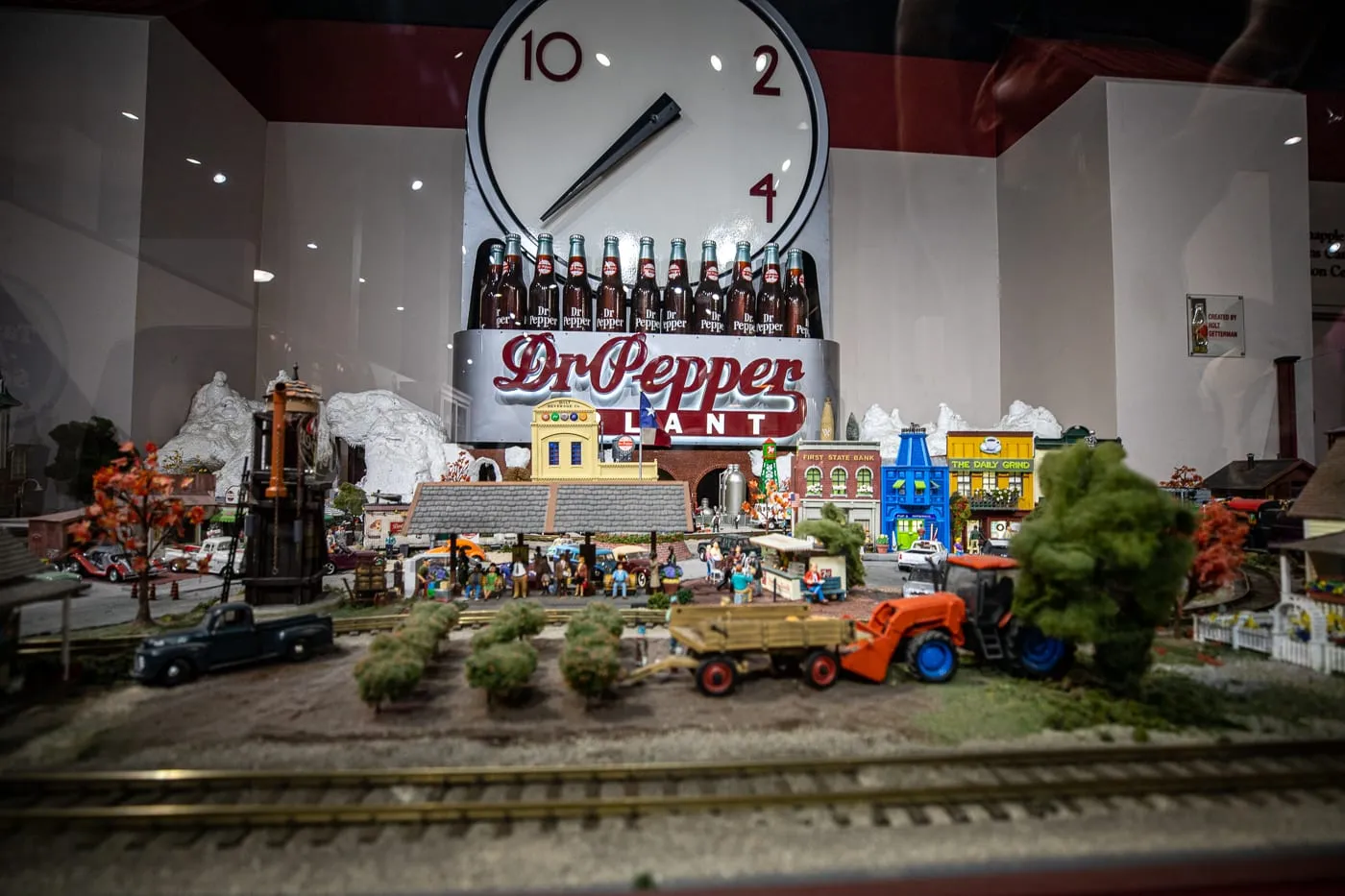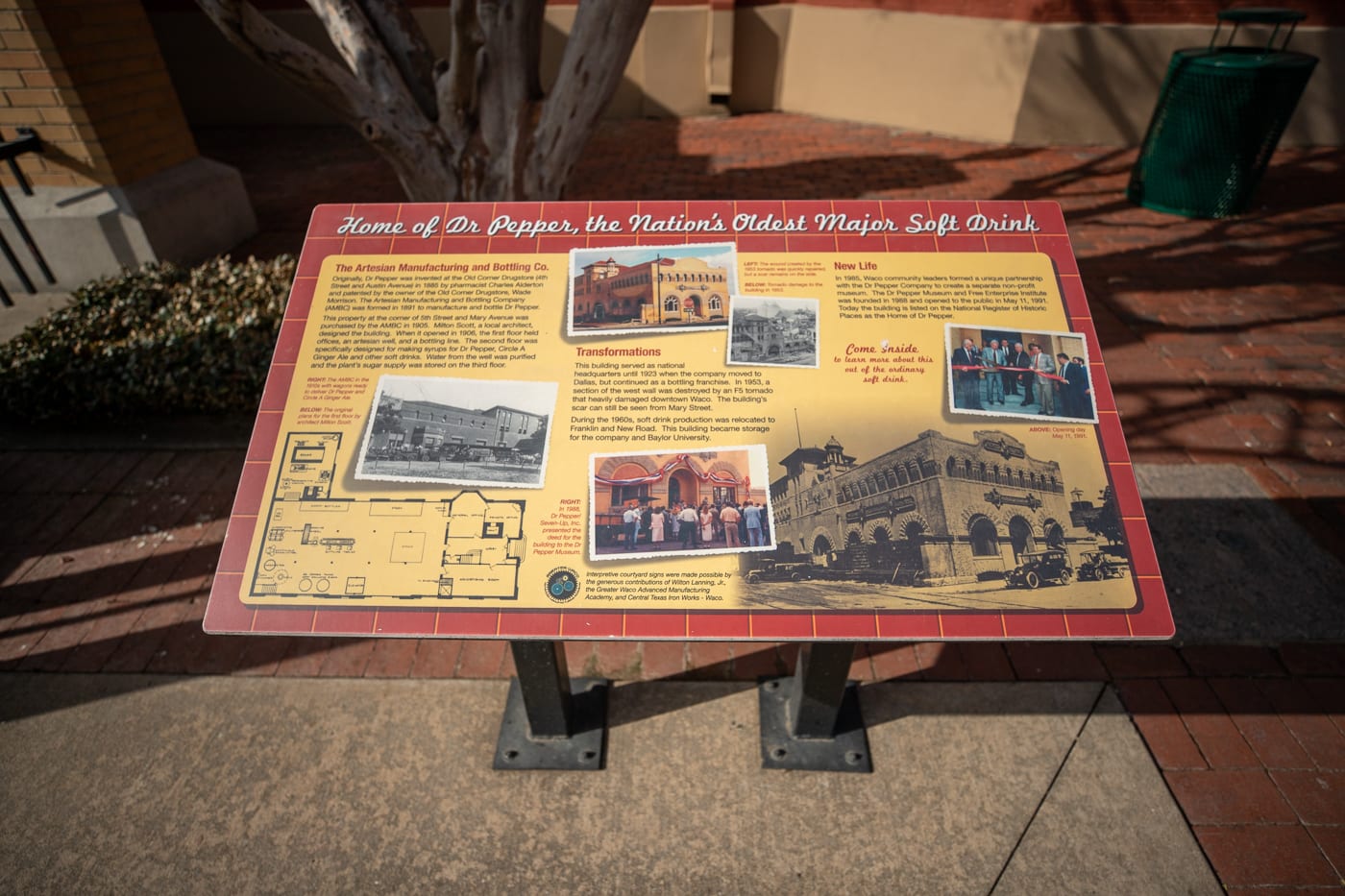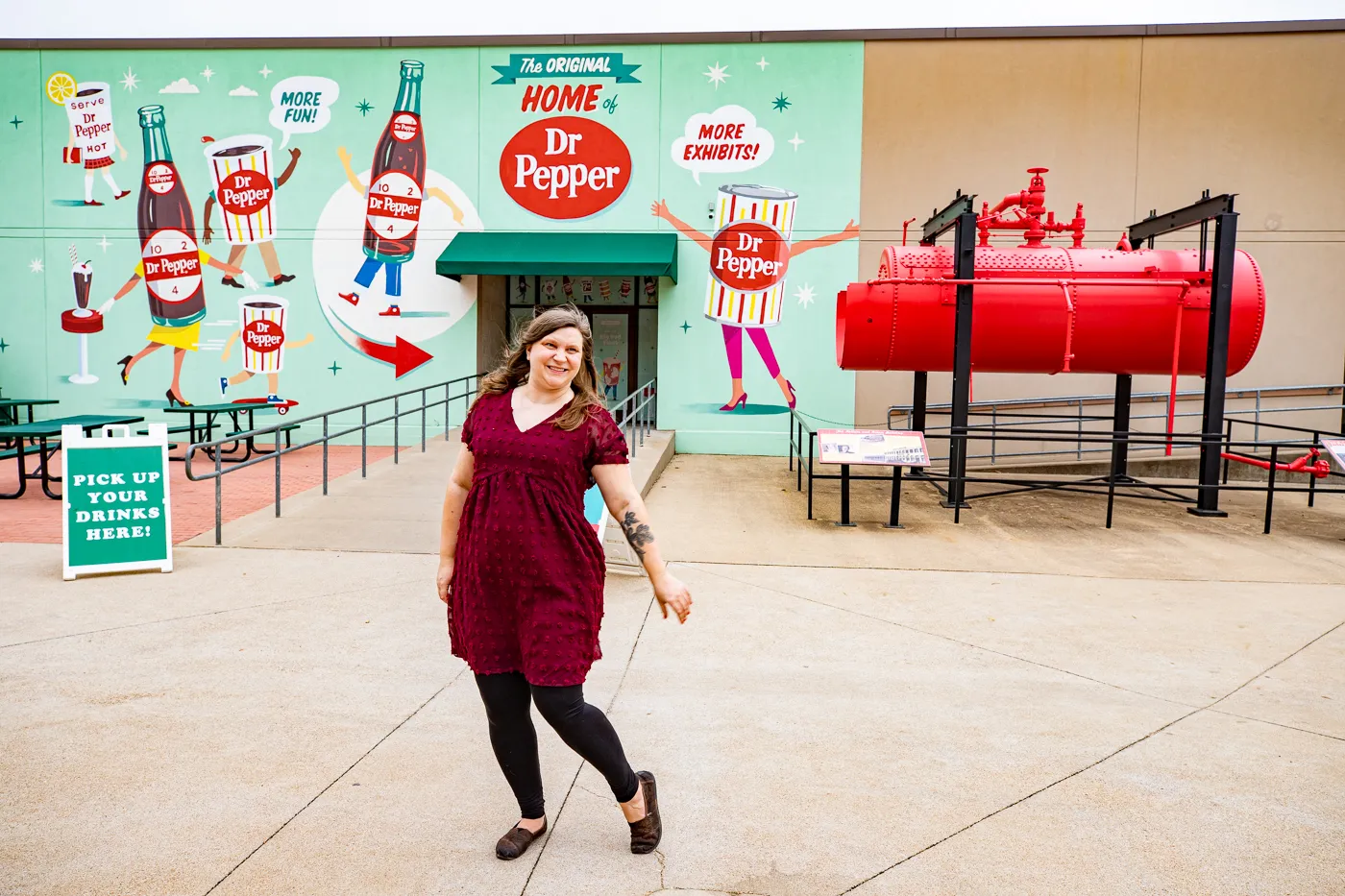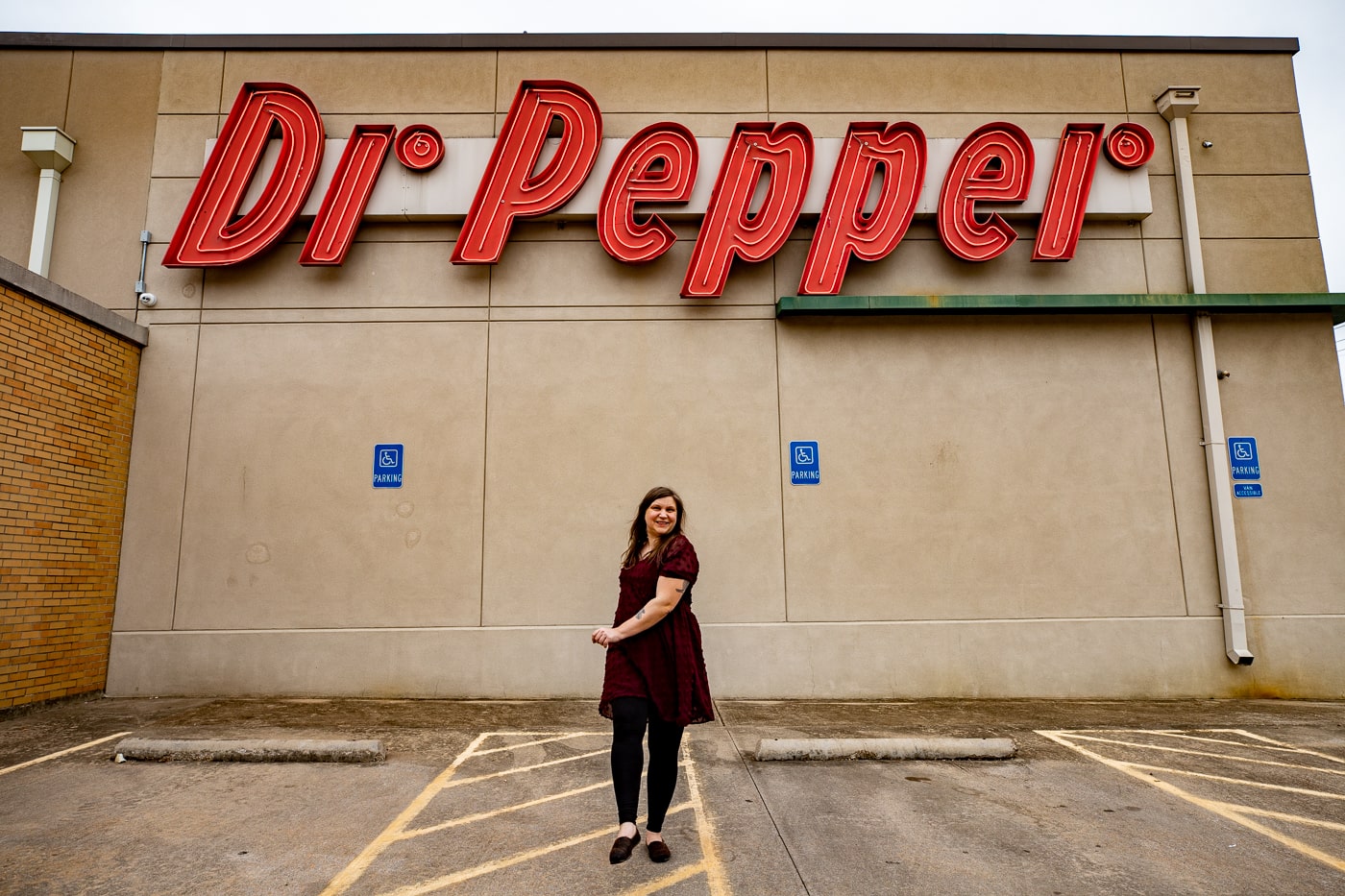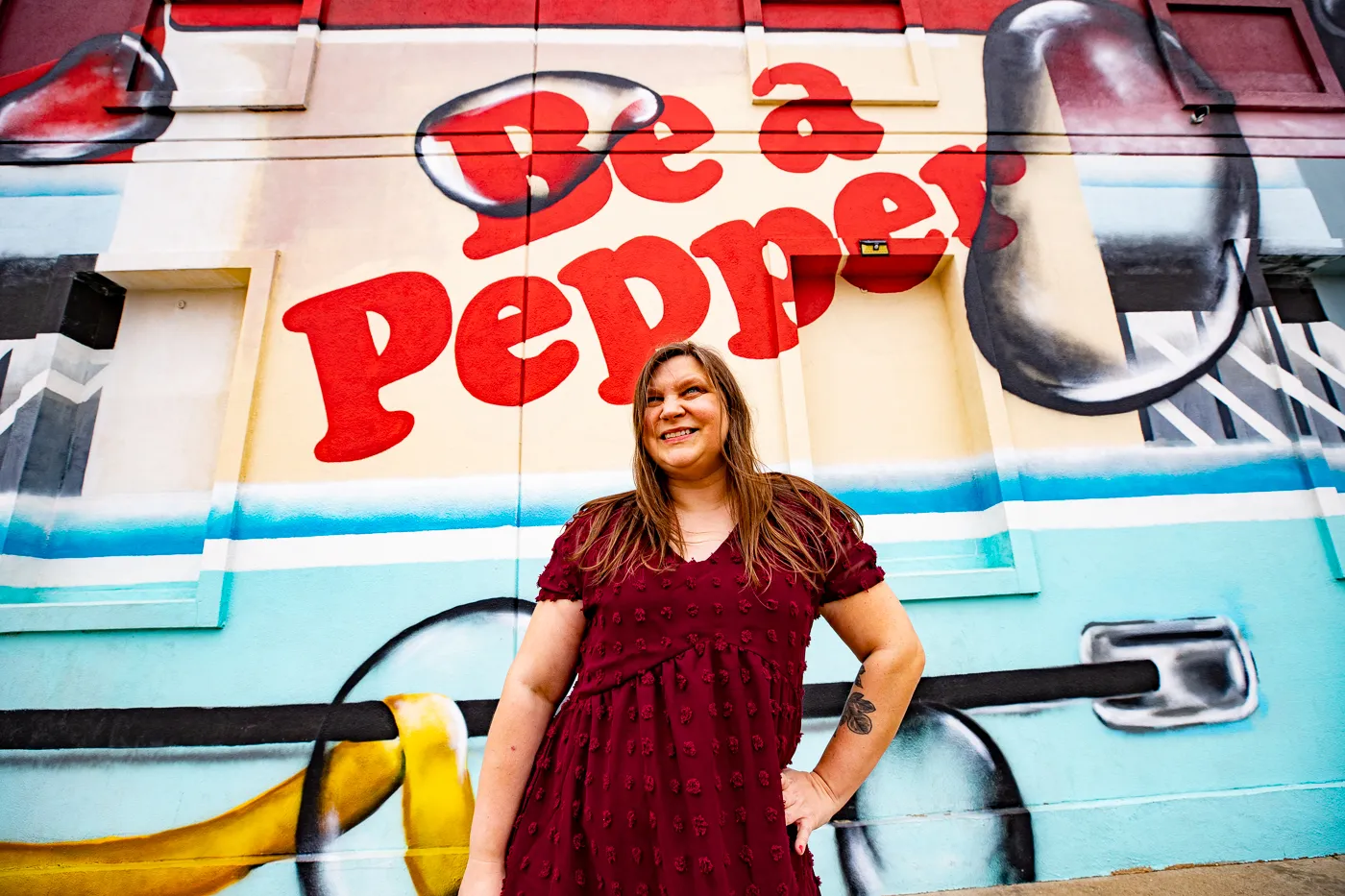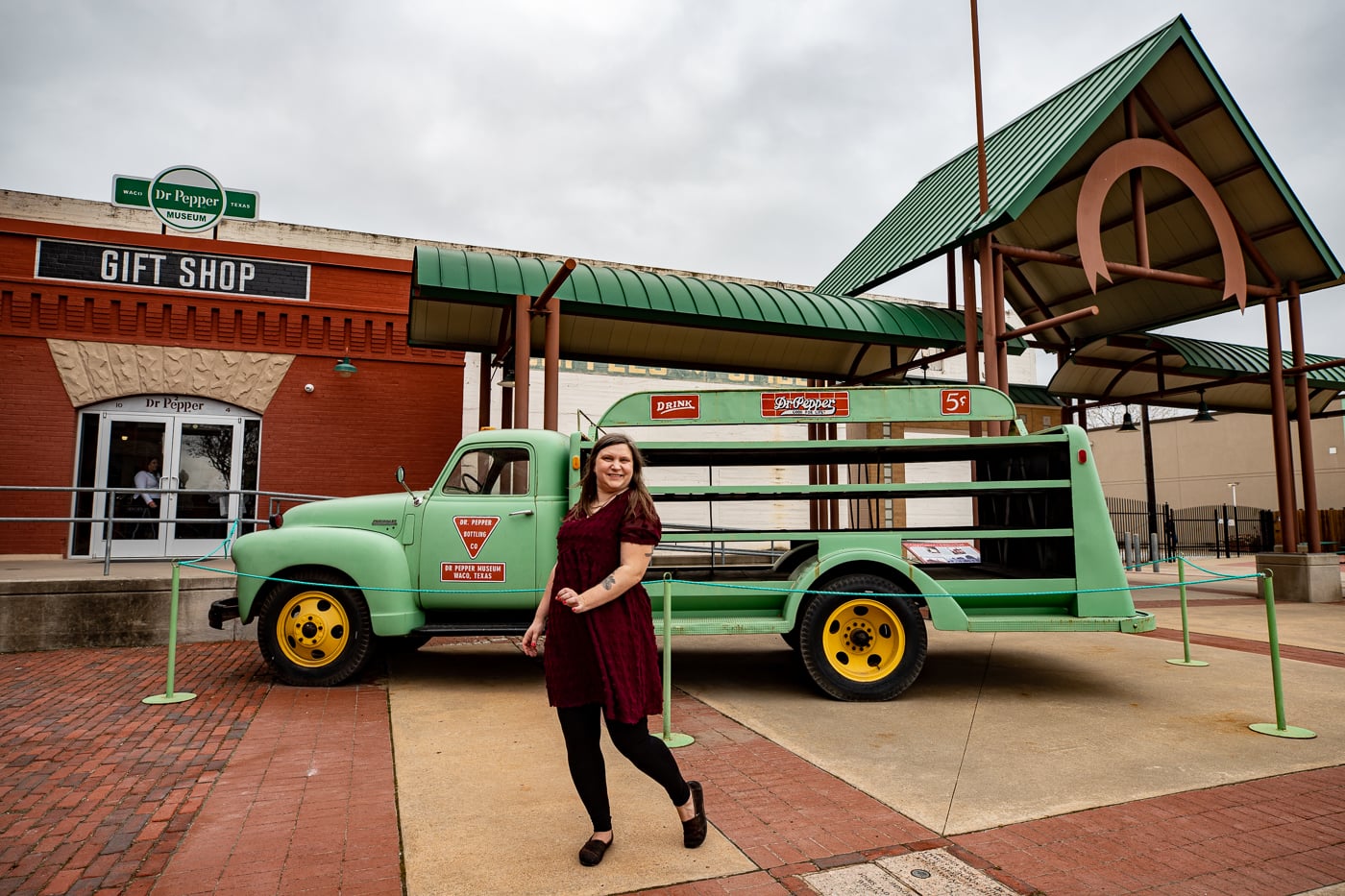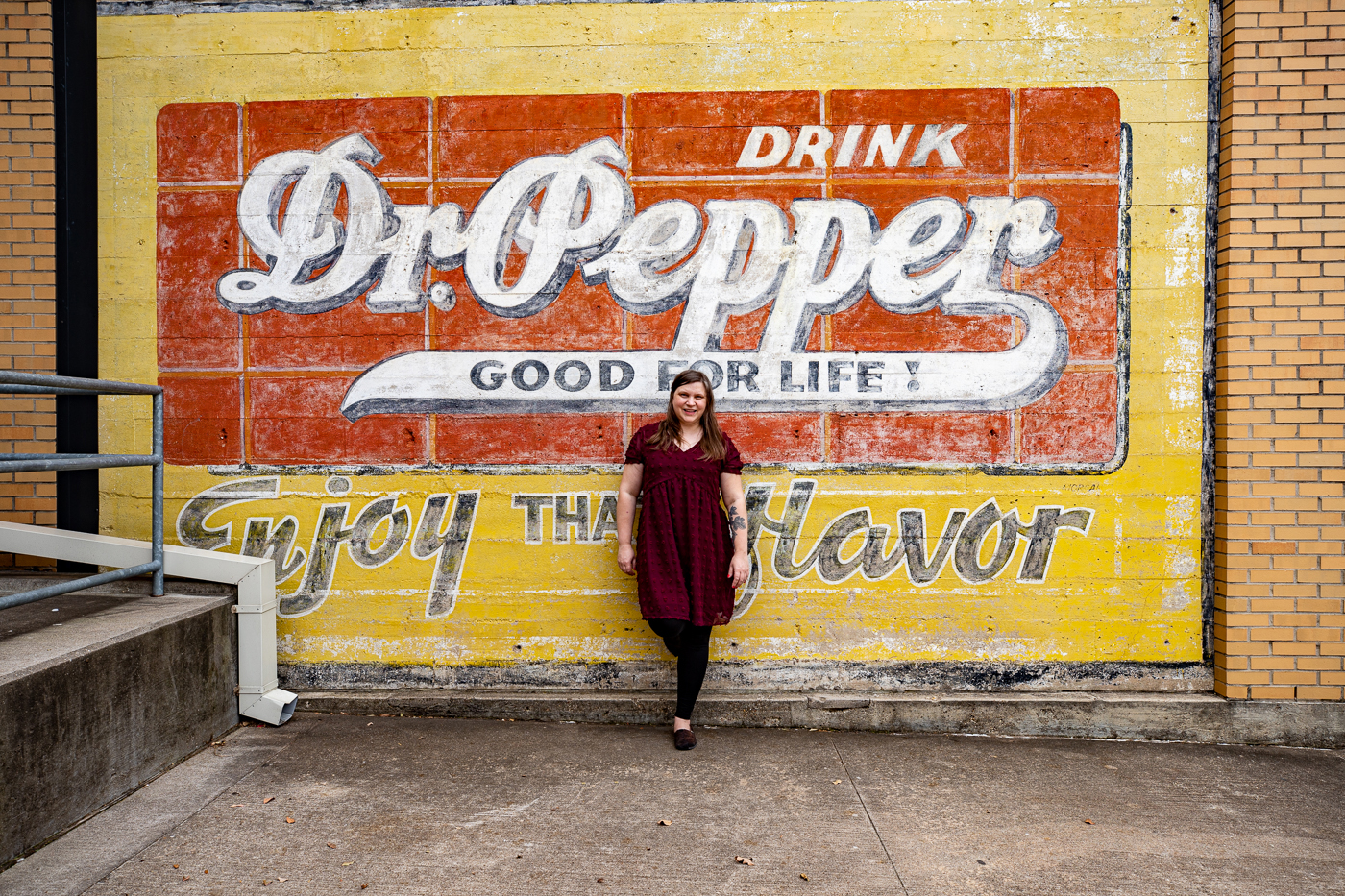 Dr Pepper Museum FAQ
Is the Dr Pepper Museum worth it?
Yes! This Waco museum is worth the trip for anyone who loves weird museums, Texas history, or Dr Pepper.
How long does it take to go through Dr Pepper Museum?
Set aside 1-2 hours to get the full experience on the museum. The main building has three floors of exhibits, including many interesting signs and videos to watch. You can also visit the gift shop and antique soda fountain for your free Dr Pepper beverage and take part in extra experiences such as the Make-A-Soda and Taste-A-Soda experiences.
Where is the original Dr Pepper Museum?
This tourist attraction is located in Waco, Texas, home of the Nation's oldest major soft drink. The Museum is housed in the 1906 Artesian Manufacturing and Bottling Company building in downtown Waco, right down the block from the Magnolia Market at the Silos.
Why is there a Dr Pepper Museum in Waco?
Dr Pepper was created in Waco, Texas by Dr. Charles Alderton at the Old Corner Drug Store in 1885. The museum is housed in the Artesian Manufacturing and Bottling Company: the first building dedicated to the manufacturing of Dr Pepper. Because of this the museum is located in Waco to celebrate the soda's ties to the town and history.
How is Dr Pepper Museum rated?
The Dr Pepper Museum in Waco gets excellent ratings, between four and five stars across review websites. See its current TripAdvisor rating here to see the ratings for yourself!
Is Dr Pepper Museum good for kids?
Yes! Kids of all ages can enjoy learning about this famous soft drink. There are plenty of visuals, memorabilia, videos, and photo ops that will keep everyone engaged. While I do not have kids, while I was there I saw a school group coming through as well as many families with children enjoying their time.
Dr Pepper Museum
Address: 300 S 5th St, Waco, TX 76701
Admission Cost: $10; 4 Years and Under and Museum Members: Free
Hours: Monday – Saturday 10 AM to 5:30 PM; Sunday 12 PM to 5:30 PM. Open year-round except on Easter, Thanksgiving, Christmas Eve, Christmas Day, and New Years Day.
Visit the museum's official website for up-to-date hours, admission prices, and information.
Pin this Texas roadside attraction to save for your road trip itinerary: