Have you ever heard of being hyderized?
I've never been much of a drinker. I much prefer downing a Coca-Cola or a chocolate milkshake to a beer or glass of wine. When I do drink I tend to go from zero to sick way before the point of actually getting inebriated. And don't get me started on shots and that one time that I took one and threw up on a bar table in college…
Is that a little TMI for a travel blog? Possibly. But I swear I have a point here.
You see, when I was told that one of the number one things to do in Hyder, Alaska — the initiation into the entire Hyder experience, if you will — was to down a shot of 150 proof everclear alcohol, I was torn between my desire to experience everything possible when traveling and my desire to not vomit on a table.
They call it getting Hyderized and the place to do it, the place that originated the experience, is the Glacier Inn, the first bar on the left that you'll see when entering into Hyder, Alaska.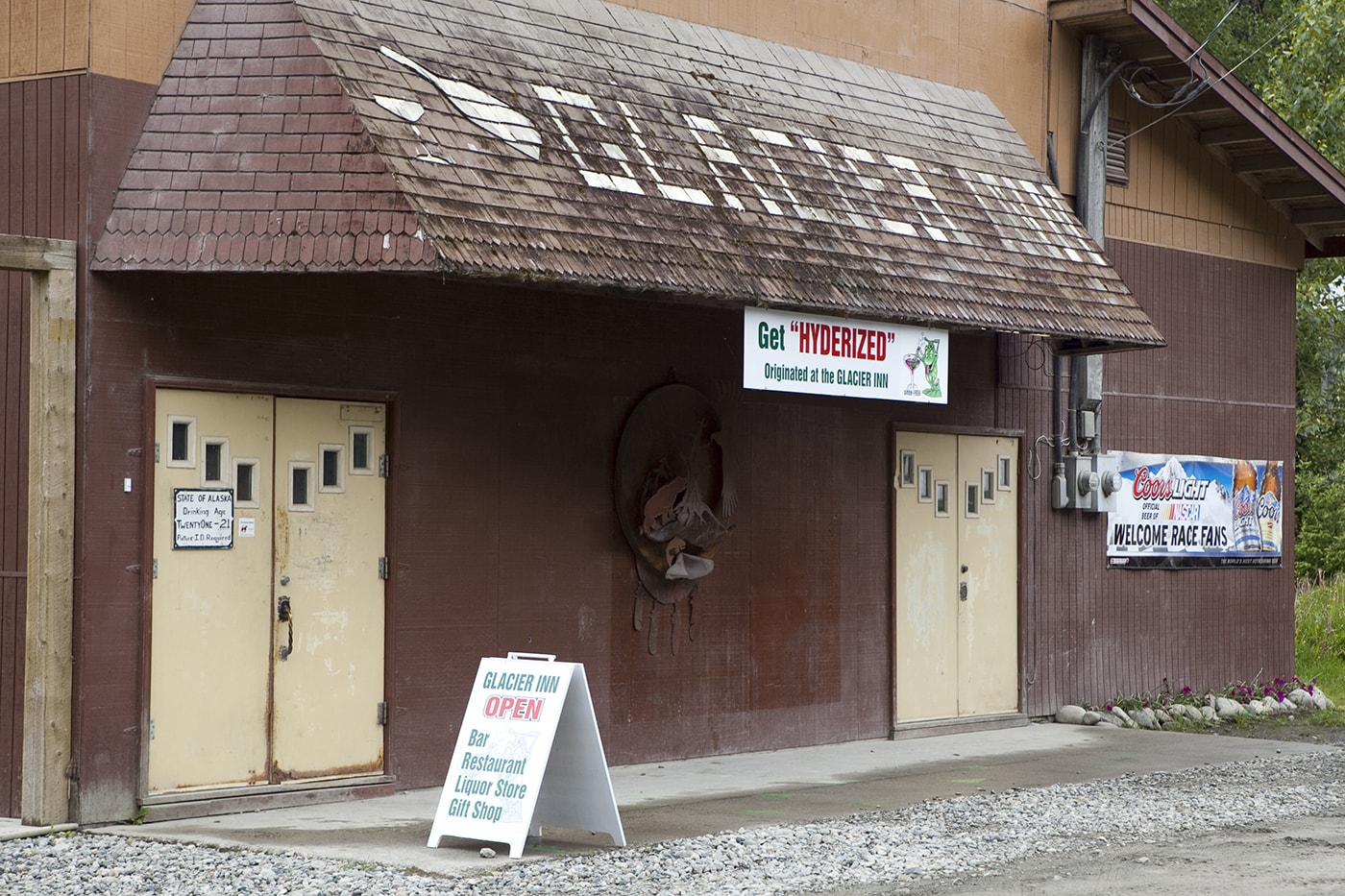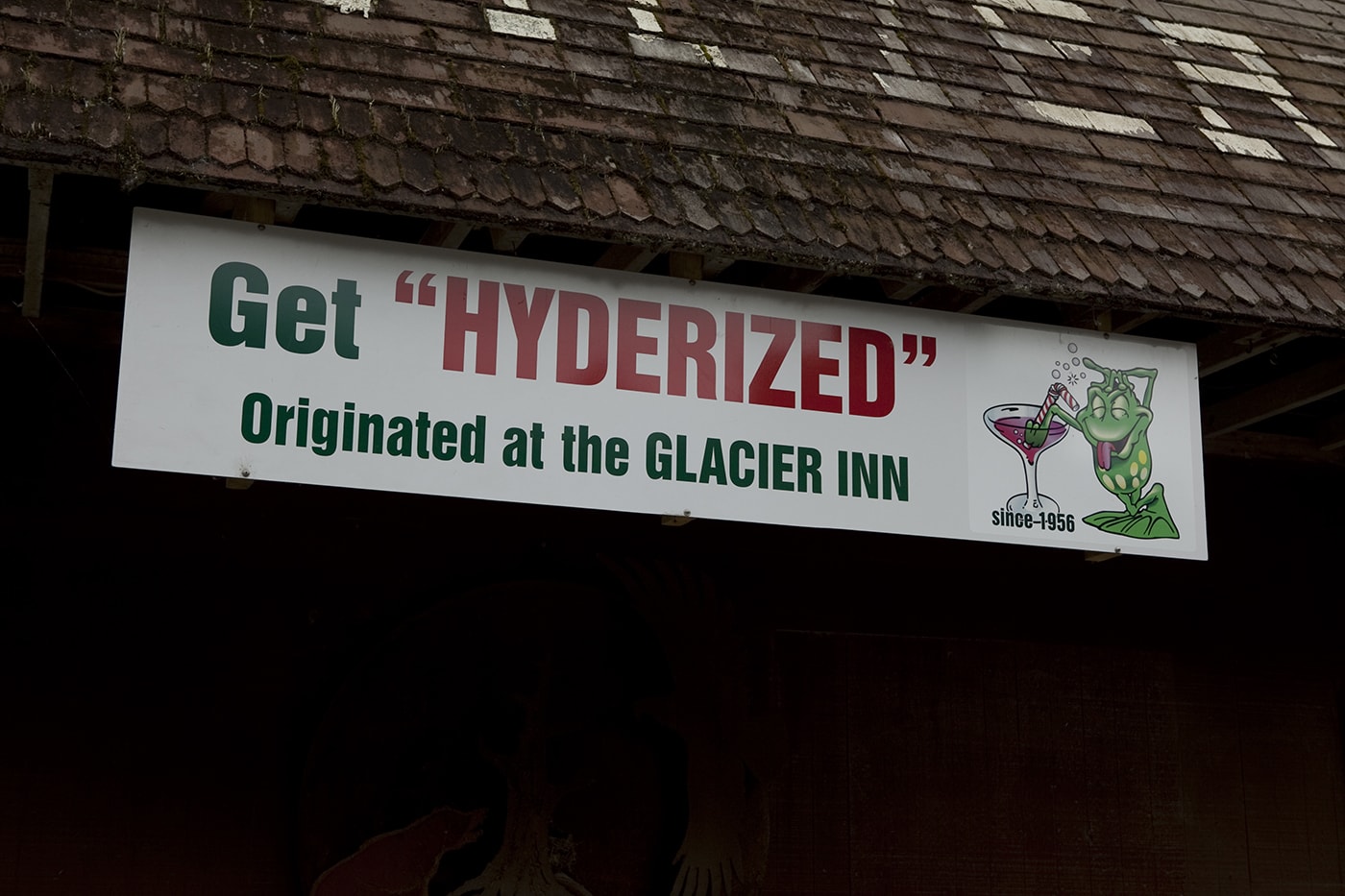 The Glacier Inn is a rather unassuming Hyder Alaska bar. It was nearly empty as we entered except for one table of people who were there eating lunch.
The walls were plastered with signed dollars from Canada and the US and many other places around the world. Somewhere between $20 and $60 thousand adorned the wall. There were also signed life preservers and signed construction hats and taxidermy animals decorating every square surface of the walls. There were cans of Budweiser and Clamato in the fridge.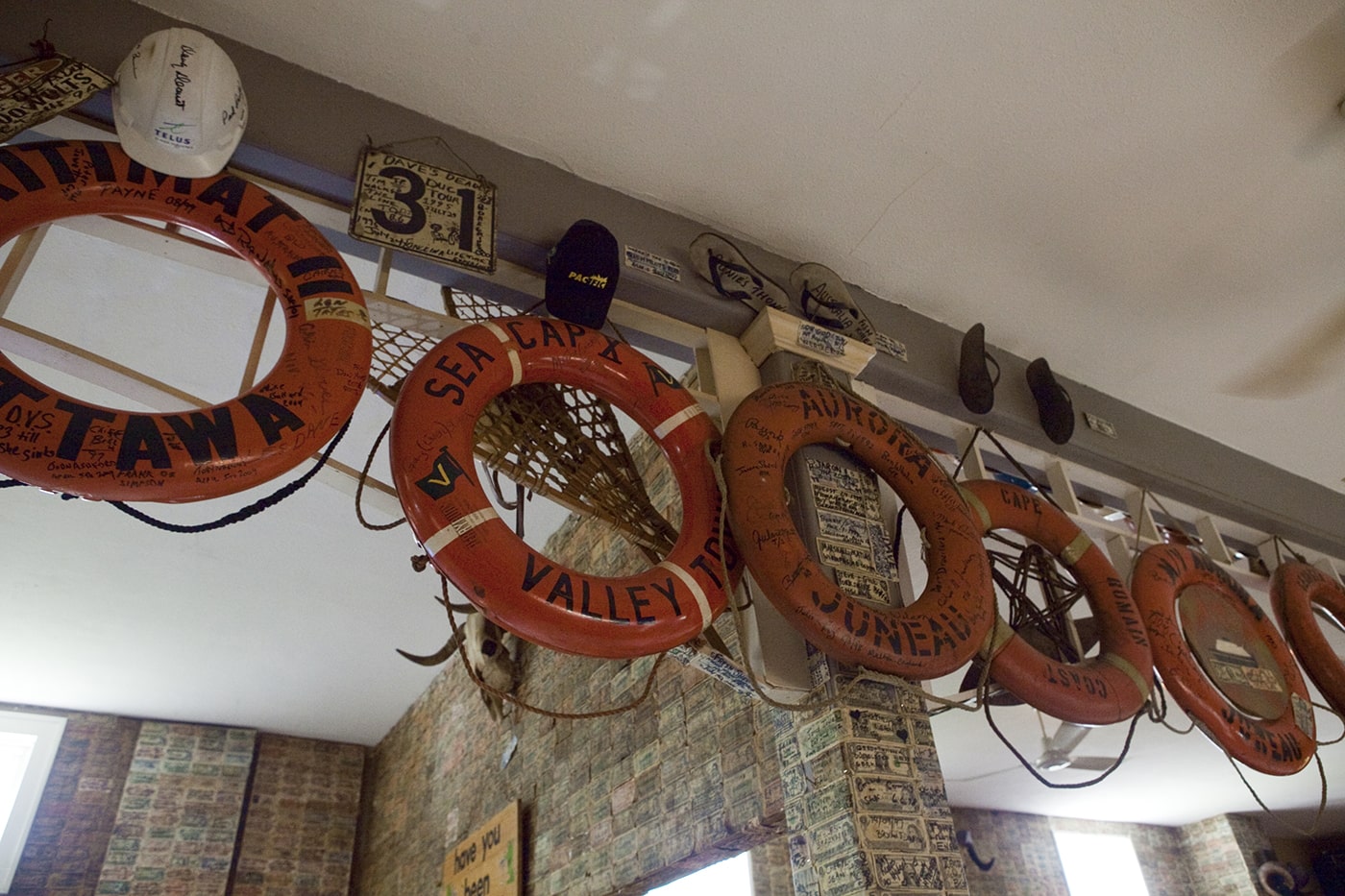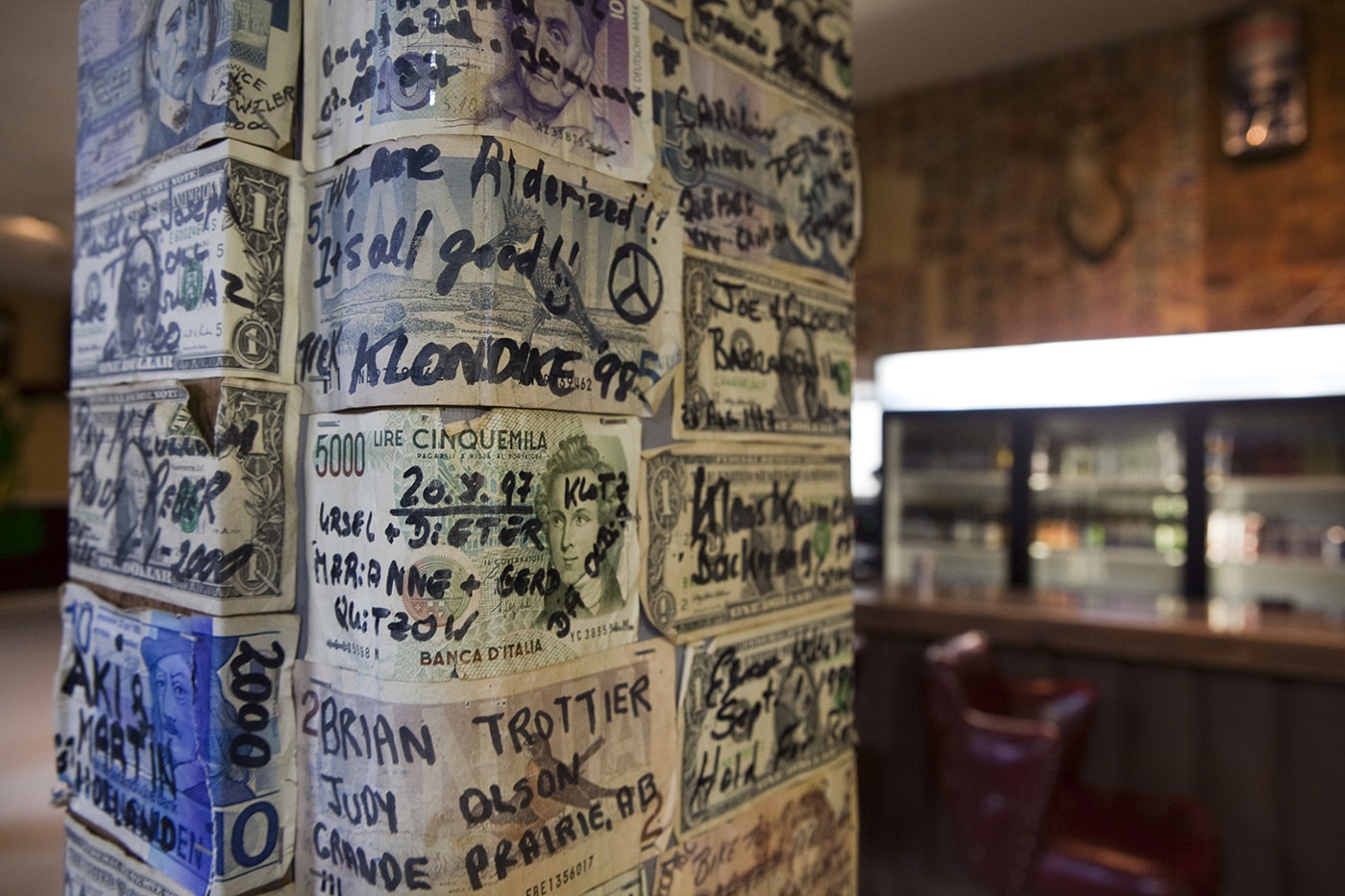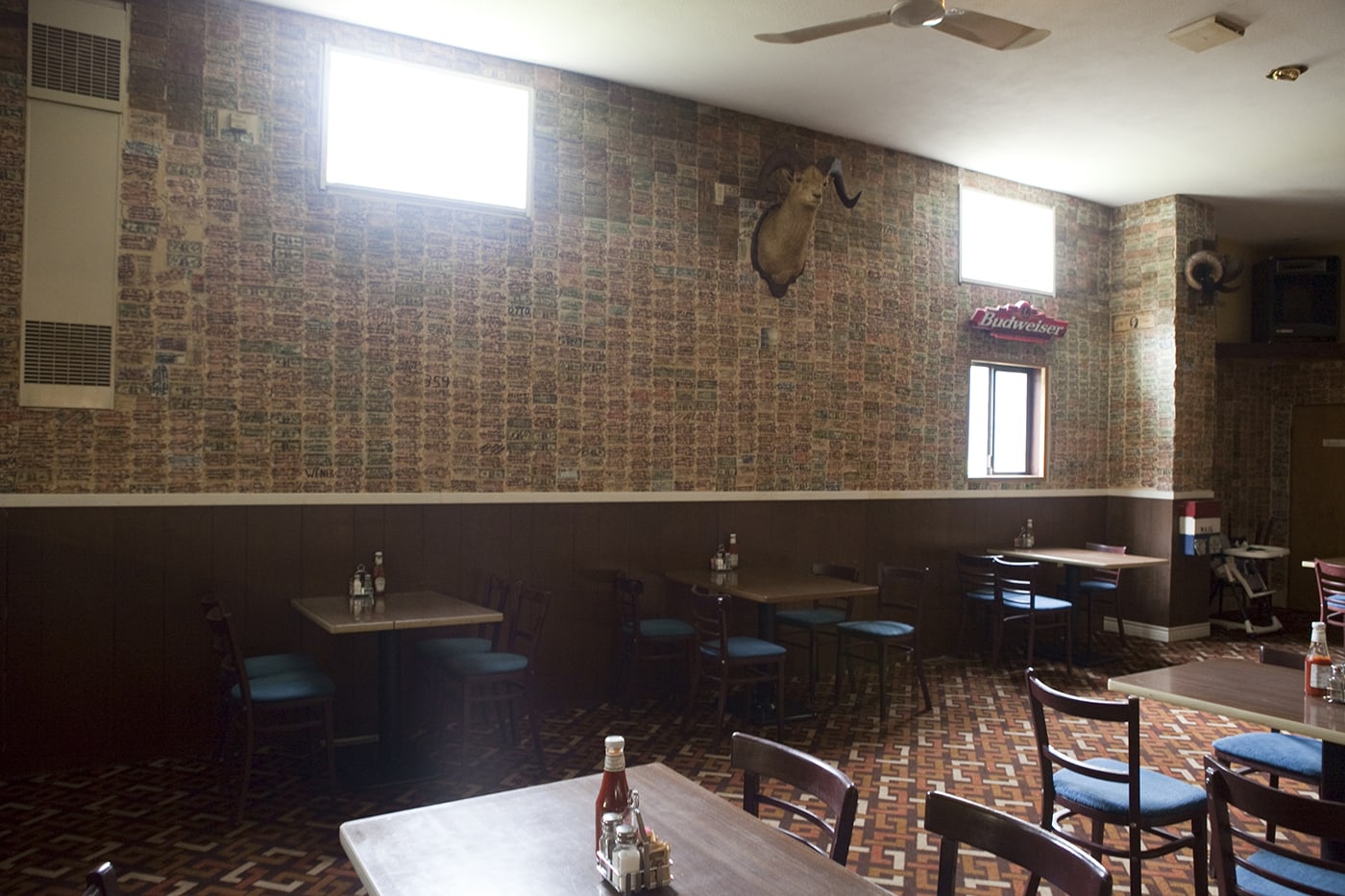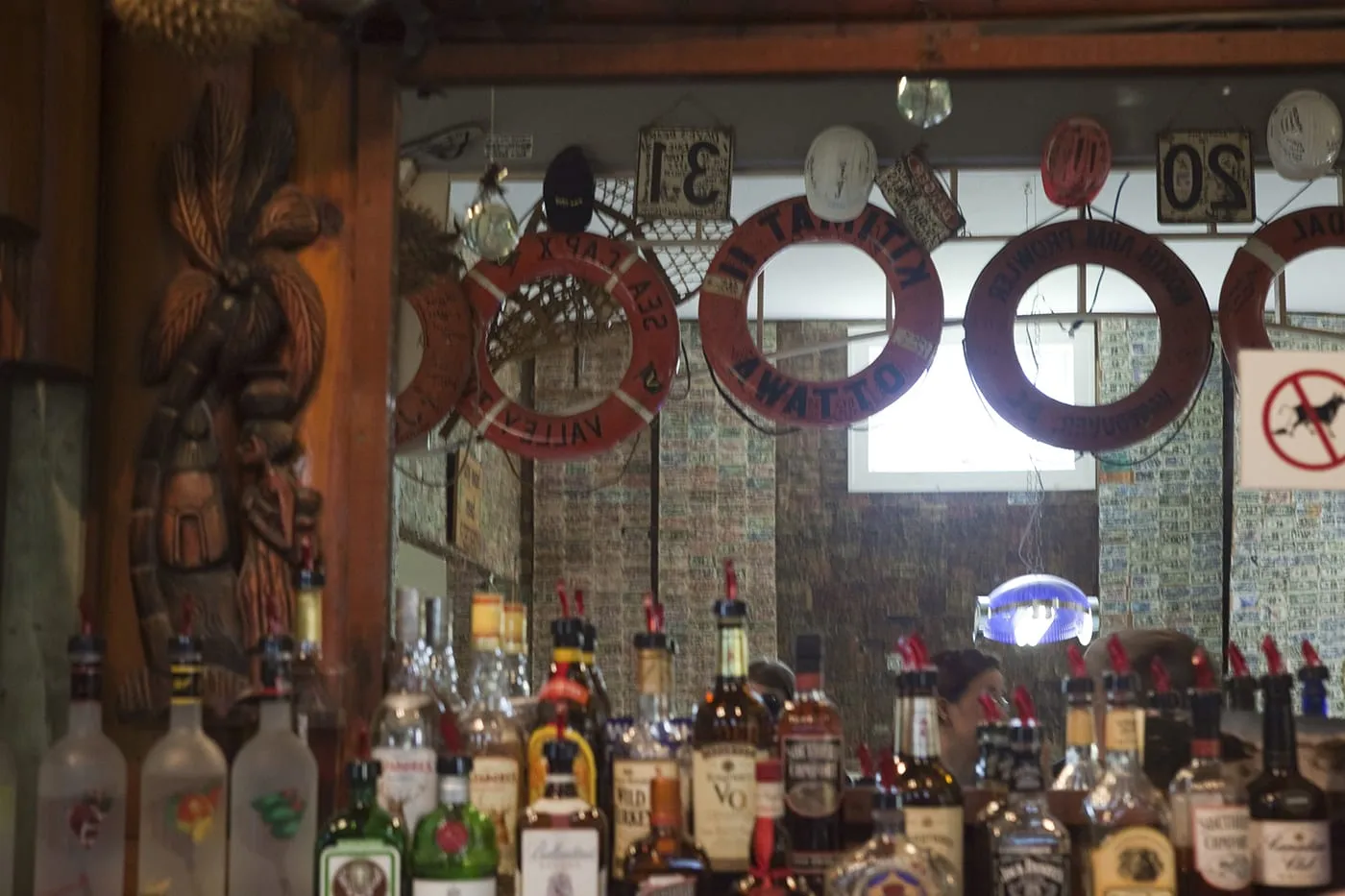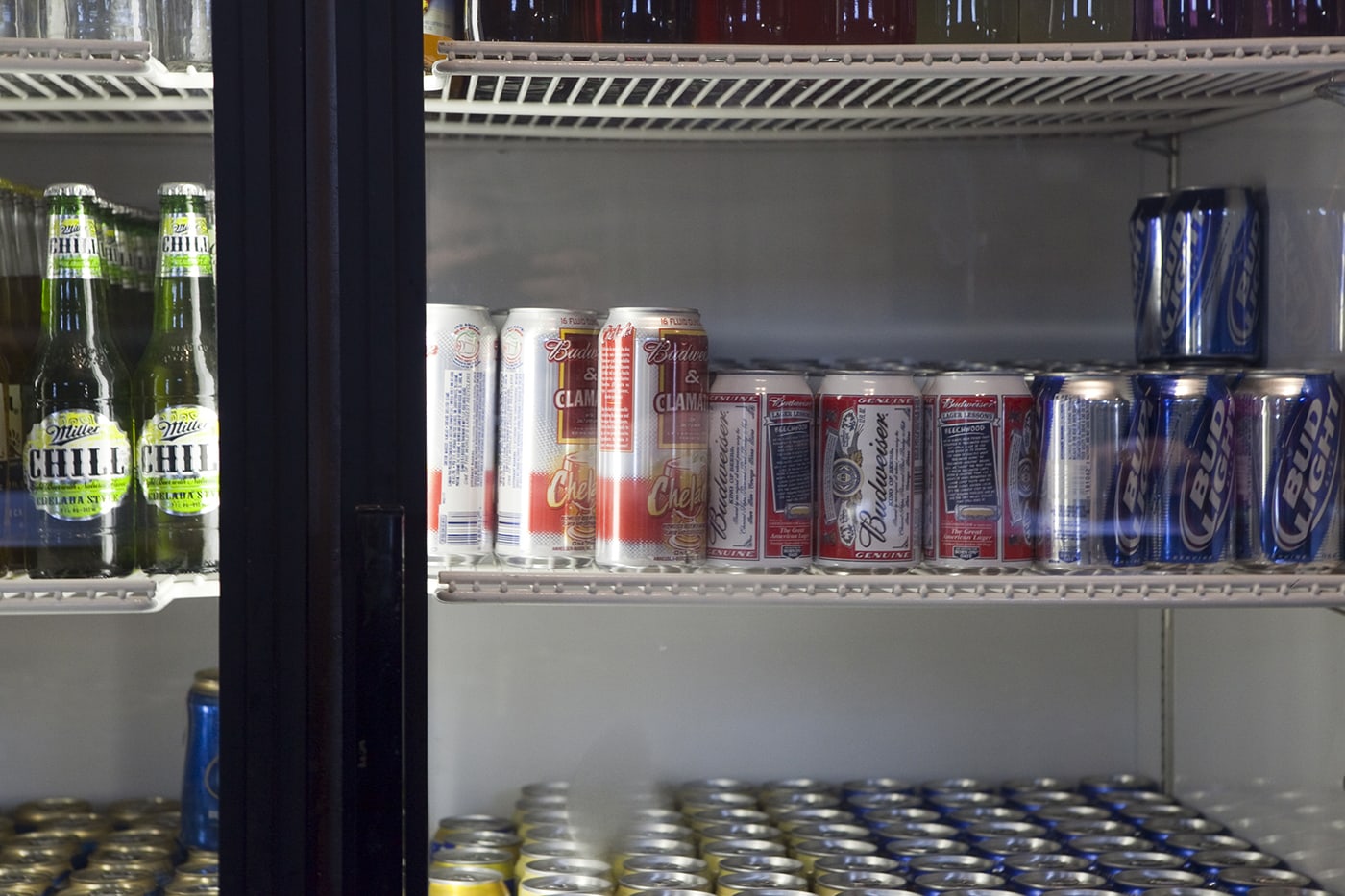 After our road trip through British Columbia, I walked into the bar with my traveling companions and three of the four of us asked to get Hyderized. The bartender started to pour what looked like half a glass of liquid and I started getting nervous. Luckily, that glass was just filled water, but the actual shot didn't look to be much better…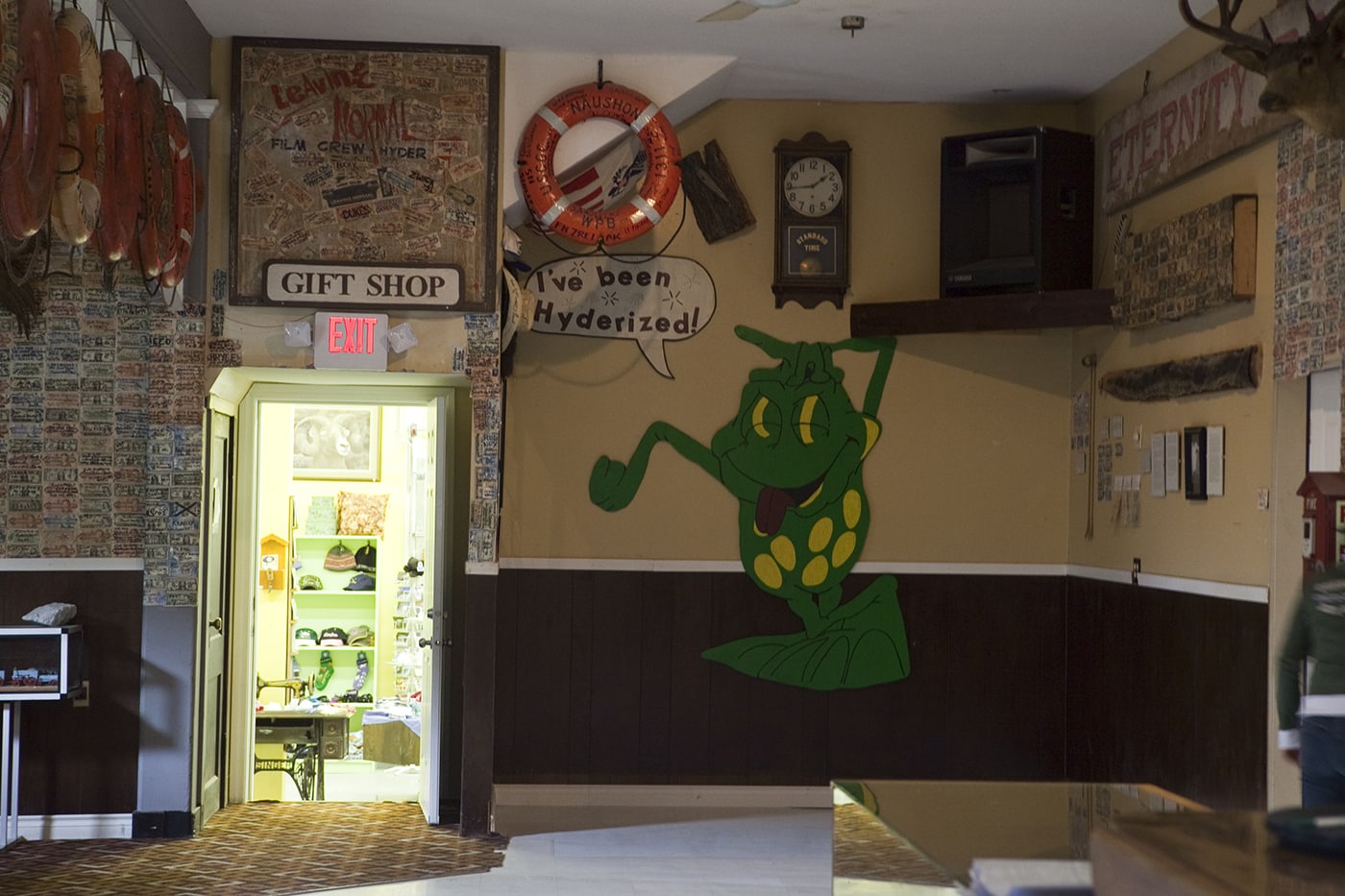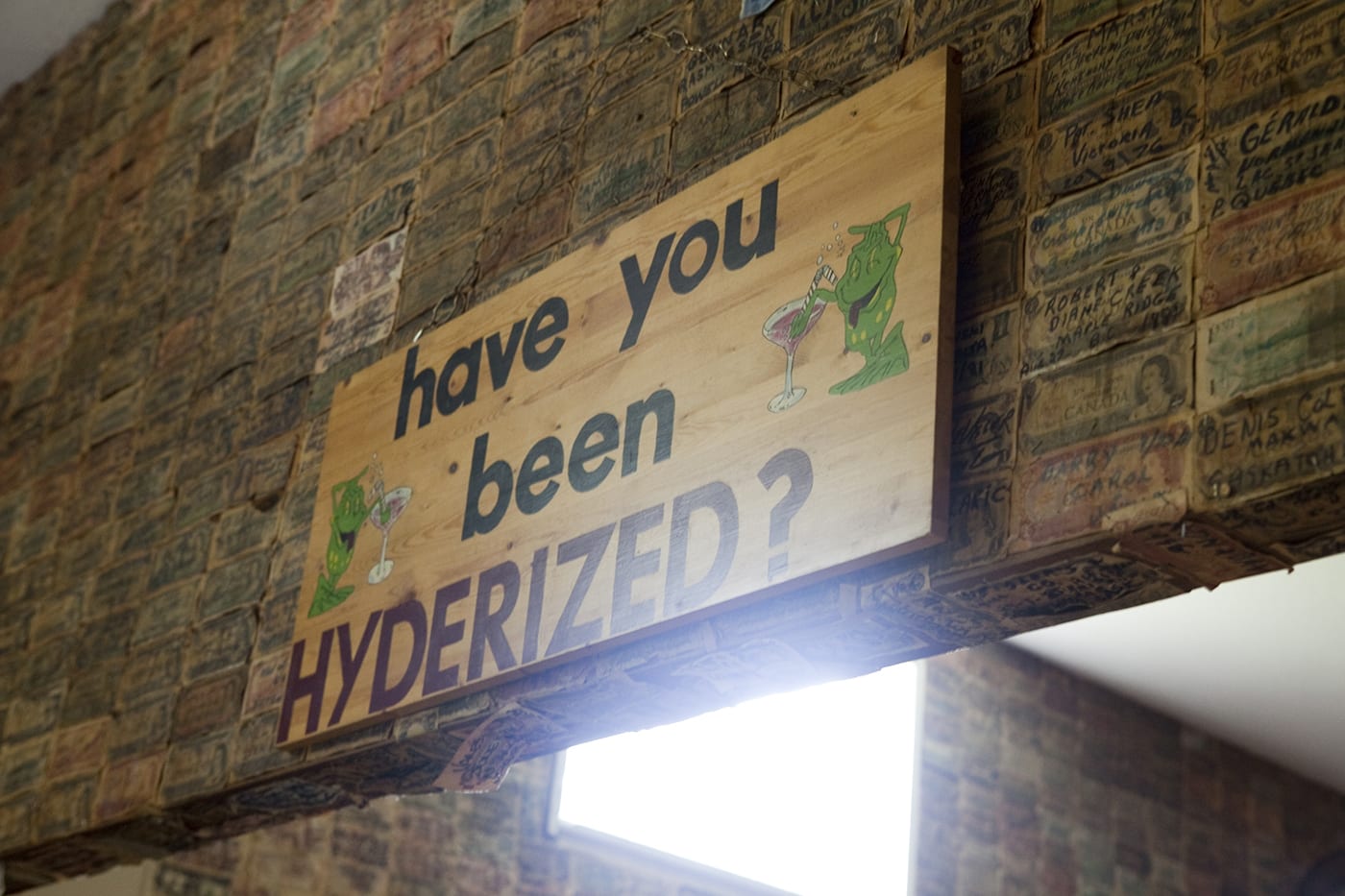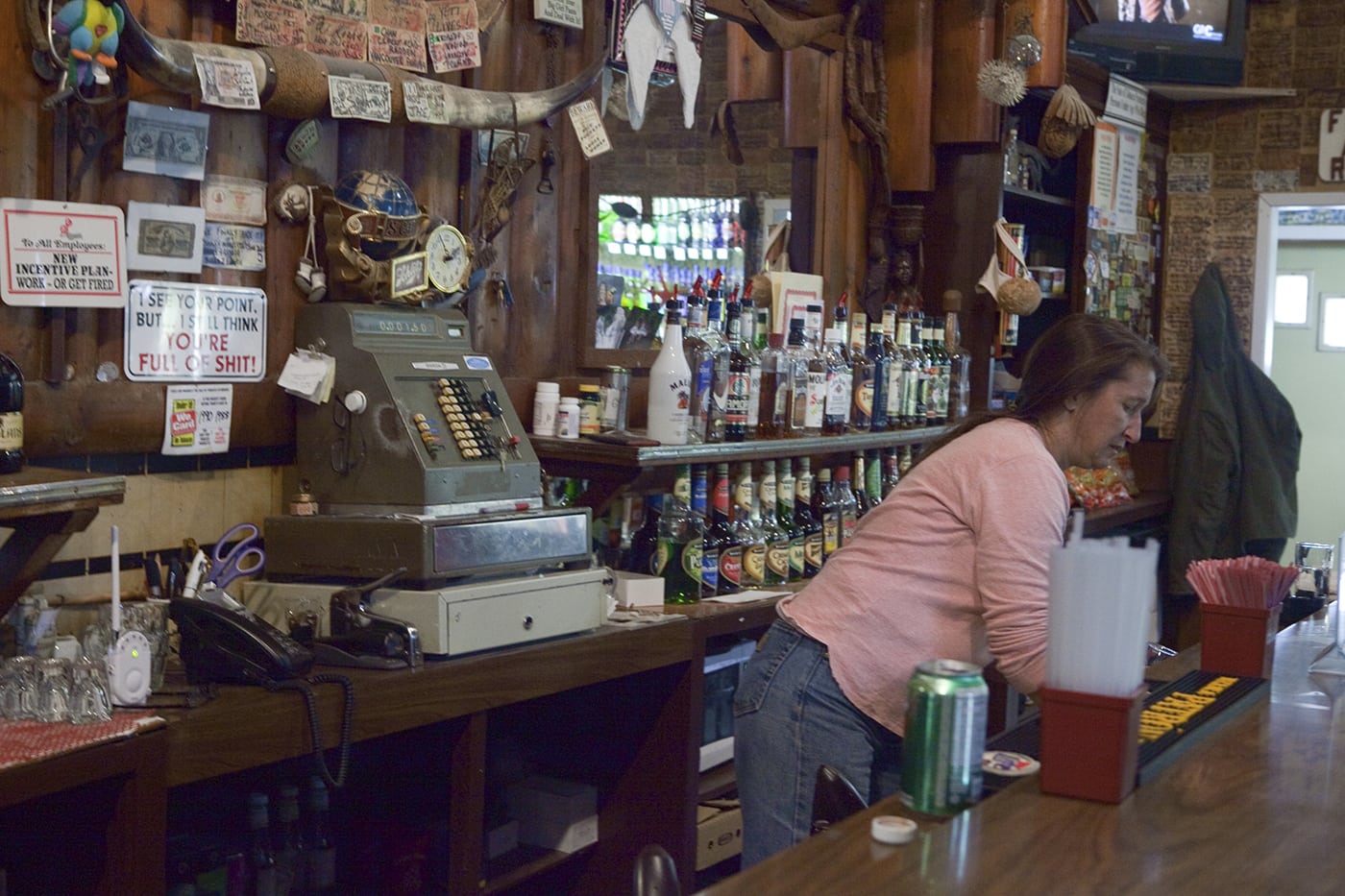 Before handing us our shots of 150 proof everclear the bartender explained the rules of getting Hyderized in Hyder, Alaska:
No smelling.
No tasting.
The everclear shot has to be downed in one go.
If you don't finish or (as they would say in competitive eating) have a reversal (aka, puke) we'd have to buy for the lunch of the occupied table and would not receive our certificate of achievement.
With that in mind, we grabbed our shot glasses, toasted each other, and took the shot down the hatch in one big gulp.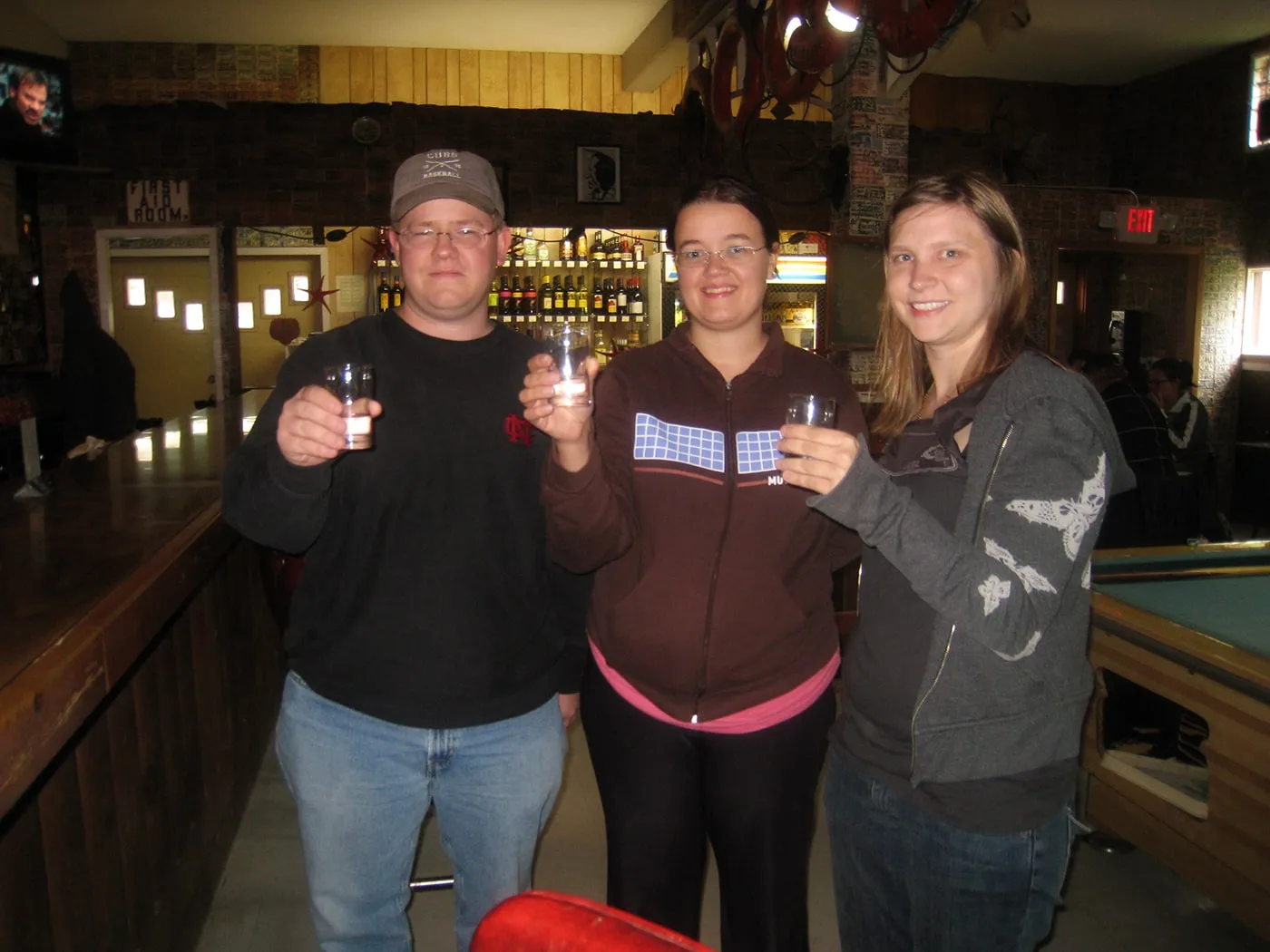 I'm not going to lie. The shot burned and felt like hell. My throat felt like it was simultaneously expanding and contracting, burning and frostbitten. But maybe that's just me.
I am a lightweight after all.
I chased the grain alcohol down with my water and then ordered up a Coke to wash it down.
As clumsily as I took it, though, I took it. I took it in one go (well, one go enough) and I managed to keep it down (well, for at least a half an hour…) and that is what matters. Right?
The bartender turned our empty shot glasses upside down and lit the droplets that remained on fire setting the bar to a beautiful blue blaze. She then presented us with our official certificates, dated and initialed, which we signed to verify that we had, in fact, been Hyderized in Hyder, Alaska.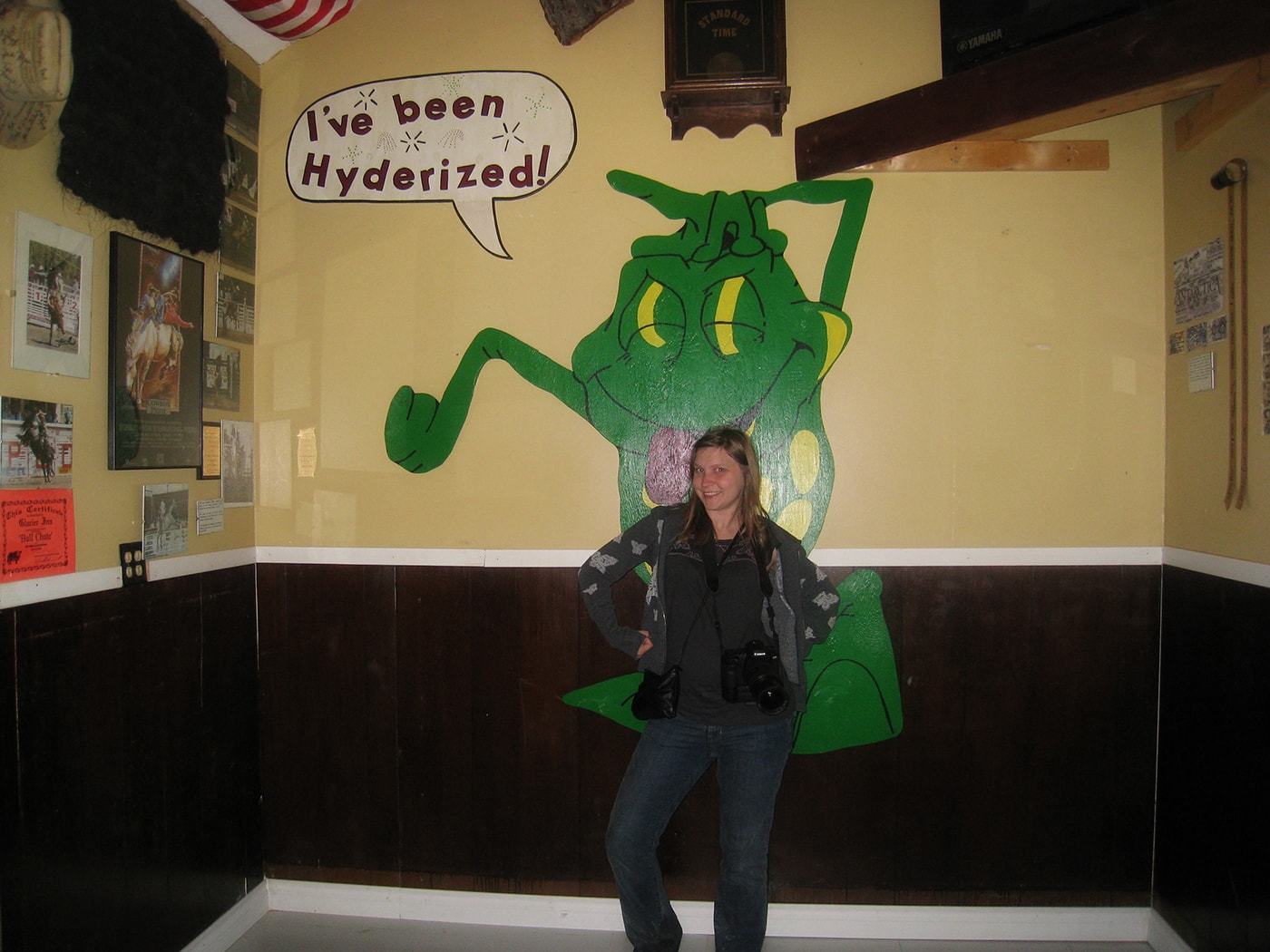 Want to see just what it's like for a SUPER lightweight girl and her friends to get Hyderized? Here's a little video of my experience getting Hyderized at the Glacier Inn in Hyder, Alaska. Just remember that when I said I am really bad with shots, and alcohol in general, I really meant it…
Check out the video of us getting Hyderzied below!
>>Watch this video on YouTube.
What else is there to do in Hyder, Alaska? Find out here! And, don't forget to not leave the Glacier Inn without signing a dollar for the wall first…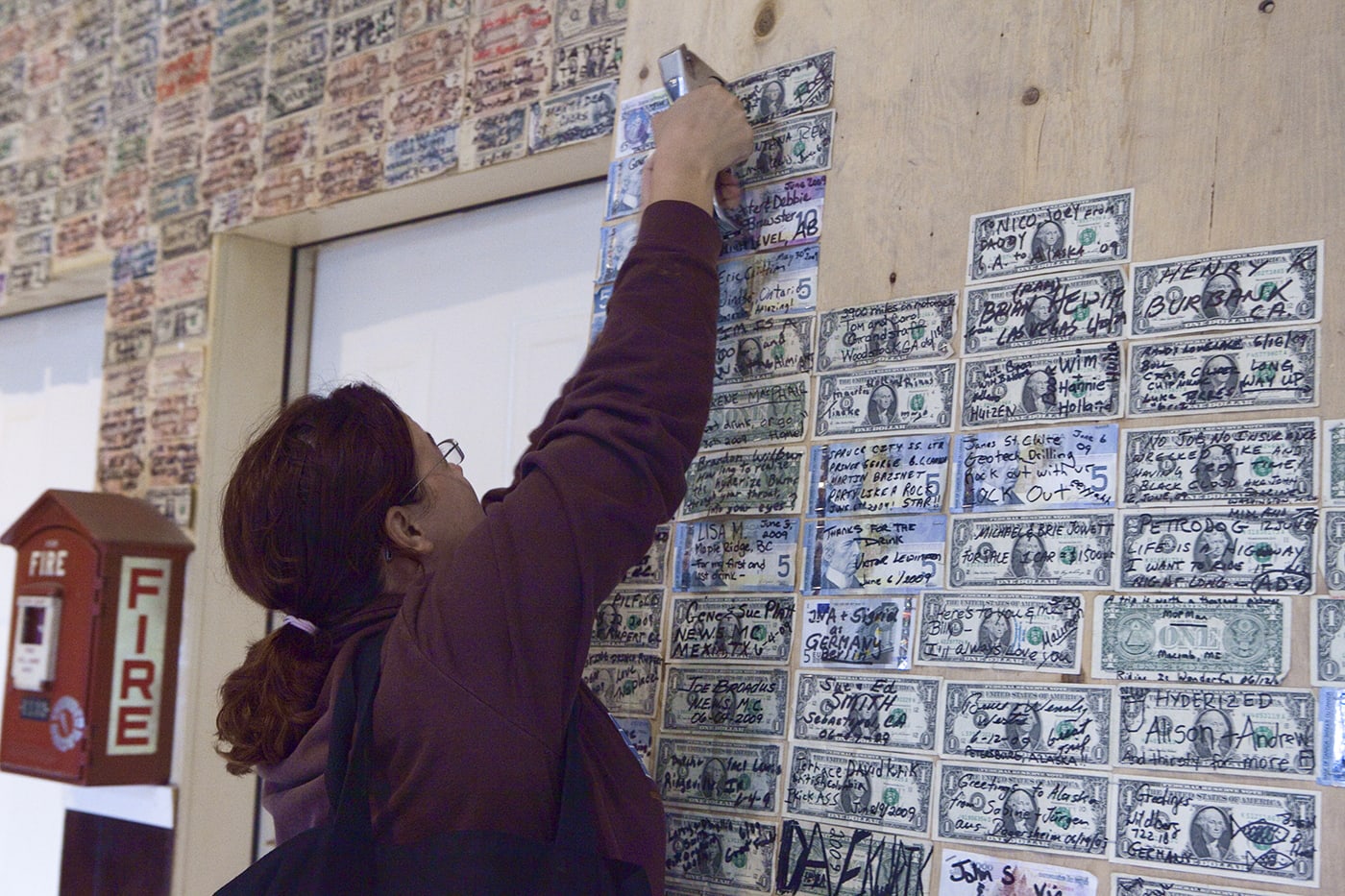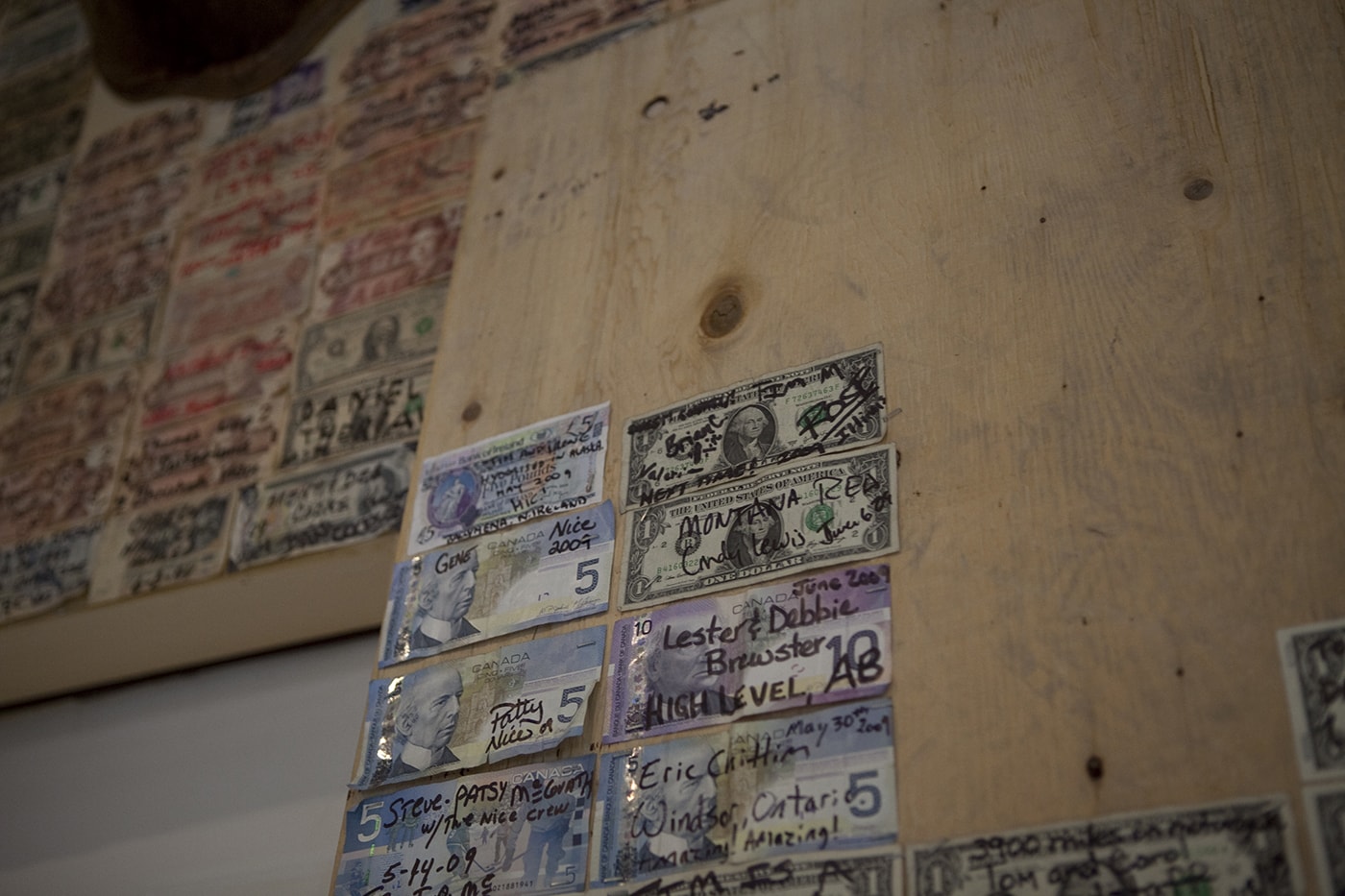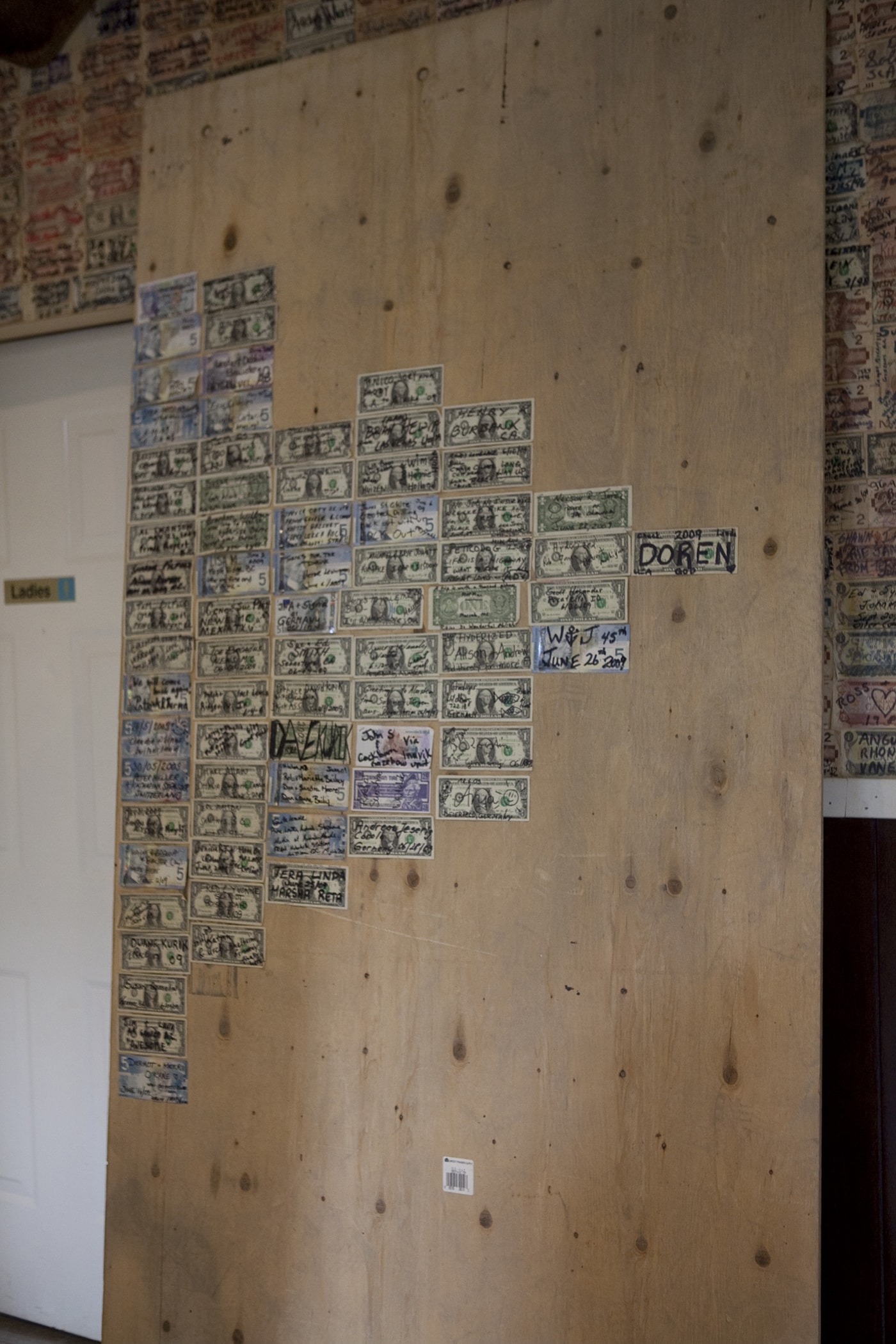 ---
Glacier Inn

Location: International Street, Hyder, Alaska
Date: June 27, 2009
---
Pin this post: