Saturday morning I woke up at the not so bright and extremely early hour of 4am and hopped in my car shortly after. Flopsy was in his Flopsy cave. A Coke was in the cup holder. A video camera was in my lap. My Garmin was raring to go. I wasn't so raring but more like slightly functioning. It was time for our Chicago to Metropolis, Illinois Road Trip to see an ice cream eating contest and all the Illinois roadside attractions we could find!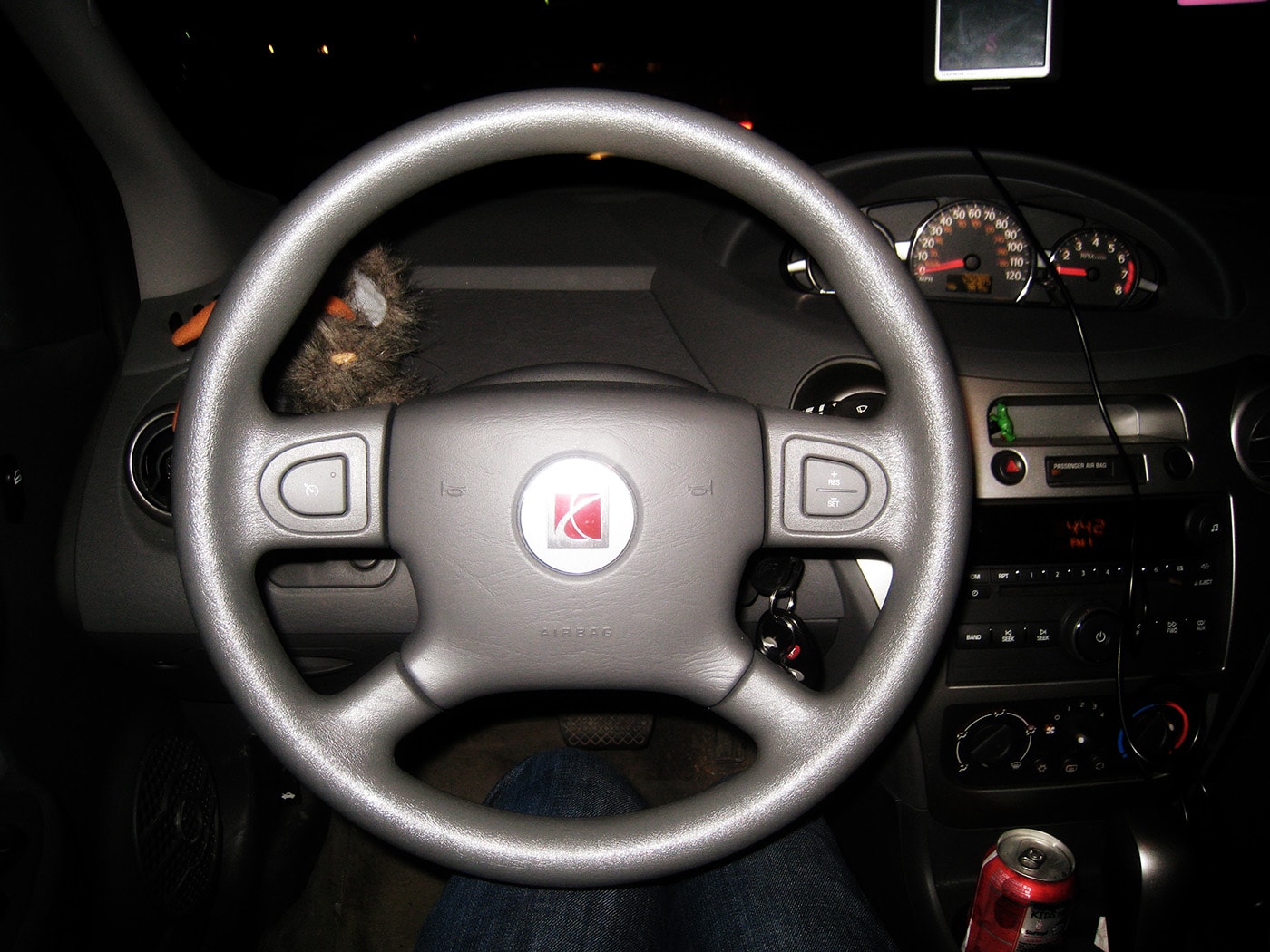 Chicago to Metropolis, Illinois Road Trip Recap
I took off towards to Urbana to pick up my friend Brian. I drove by the elusive Kankakee giant Lincoln and when Chicago stations ran out I found a Christian station's Saturday morning kids show that was playing songs about pirates and pies.
I got to Brian's apartment around 7am and, slightly after, we were off.
Brian thinks that I am a worse driver than I actually am. That is only because I was trying to video tape things while I was driving… I told him that I am a good driver when I am paying attention. We followed behind a Channel 3 news car for a while and joked that he must be on his way to Metropolis to cover the eating contest. I tried to shave minutes off the time my Garmin said we would get to Metropolis.
Finally after forever worth of driving we made it to our destination: Metropolis, Illinois: home of Superman and home of the day's Major League Eating Ice Cream eating contest!
We drove straight to the Superman Museum because we wanted to make sure to get it in. The last time I had made my way to Metropolis was two years ago and we had gotten there so late in the day that the museum was closed. I was happy that there was an eating contest there this Saturday because it gave me an excuse to take an Illinois road trip, visit Metropolis, and finally see the museum.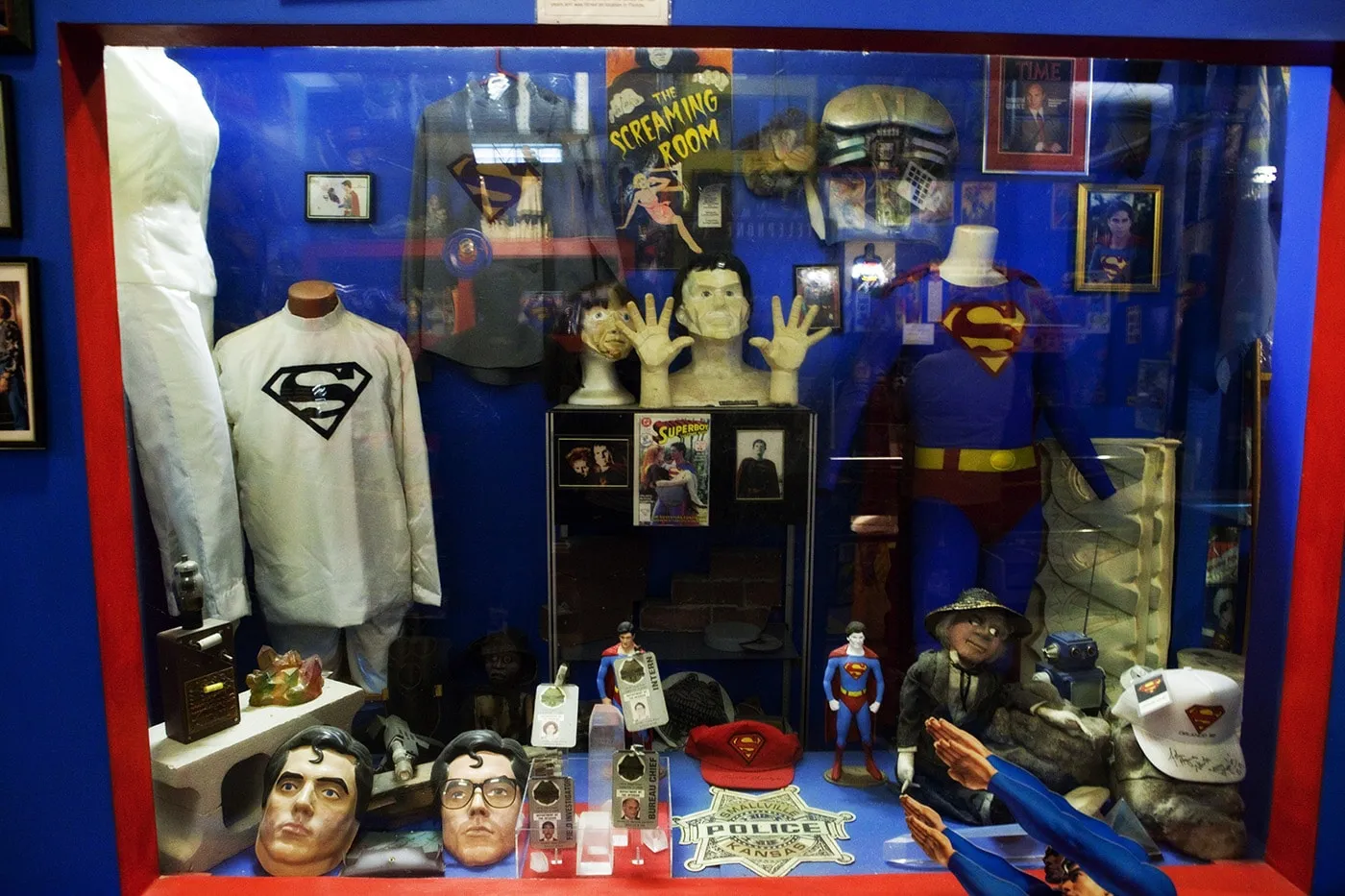 We went to buy a ticket to the Super Museum and the guy at the counter told us that it would cost $3 to get in or $5 to go to both this and the Americana Hollywood Museum. So we bought the combo for an extra two bucks and headed in to see Superman. The Superman Museum was basically what I expected: a large segmented room full of paraphernalia and toys and merchandise and costumes and etc. There were some creepy dolls and original props. The most disturbing thing I saw was some jars of Superman Peanut butter from who knows when that were used but still had peanut butter in them.
After checking out all that the museum had to offer we stopped in the gift shop and then stepped back outside to visit the statue of Superman. In what is dubbed "Superman Square" there is a giant statue dedicated to the famous superhero!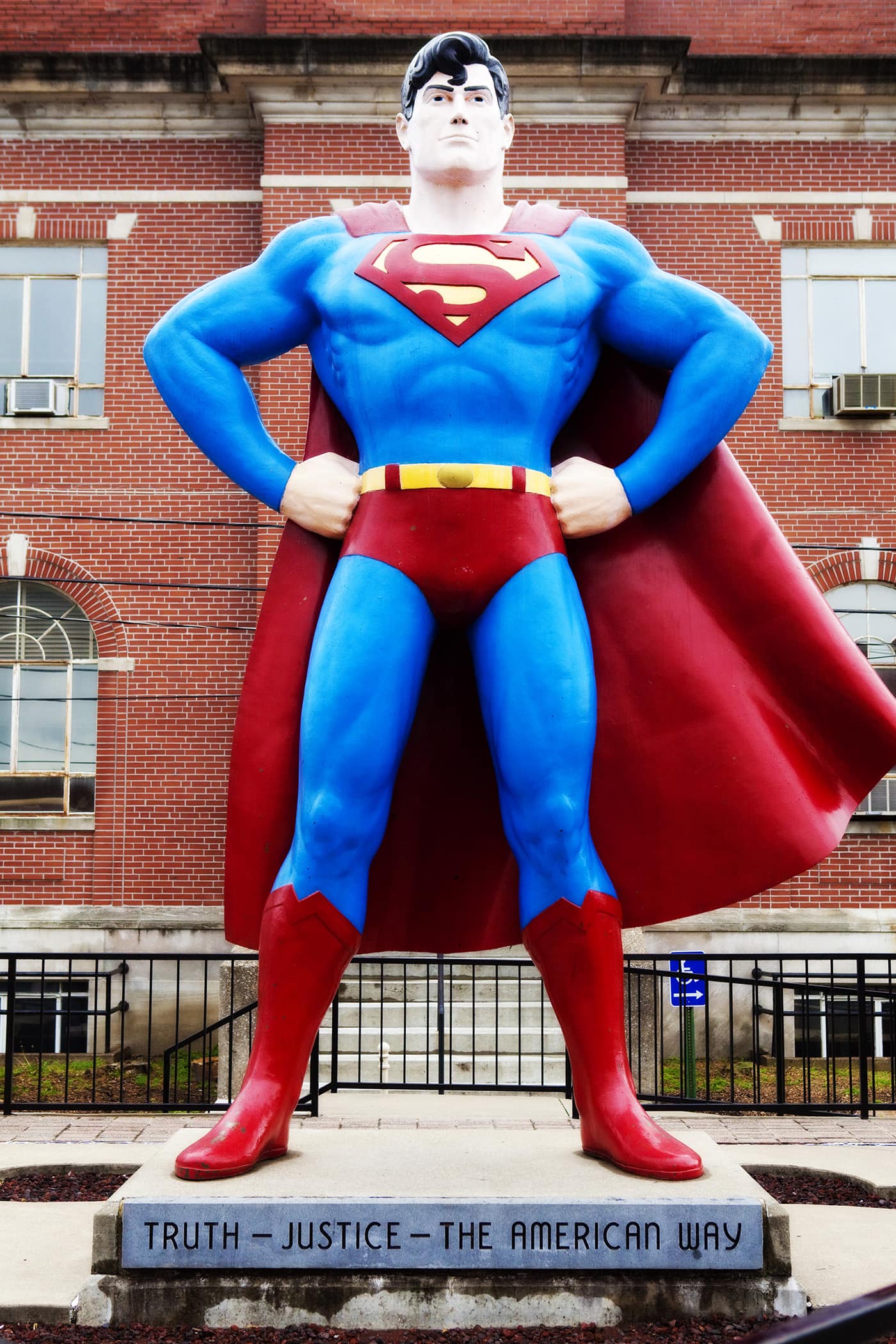 When we had all of the Superman we could handle we headed off to redeem the second half of our museum combo: The Americana Hollywood Museum. What do you say about the Americana Hollywood Museum? Well…as much as I am a huge proponent of all things crazy and wacky and weird, I sometimes have to say "ummm…what? Why?" This museum was way bigger than the first, but most of it didn't seem as collectible. It was basically a museum of things you could have bought at the store at one point. There were rooms devoted to Elvis and James Dean and the Justice League. There was a room with a creepy fish tank with Jaws in it. When I walked in I could feel the carpet was really cushy and wet. There were rooms with a casino set up and a mannequin dressed as Rhett Butler. It was a definitive hodgepodge of pop culture tchotchkes.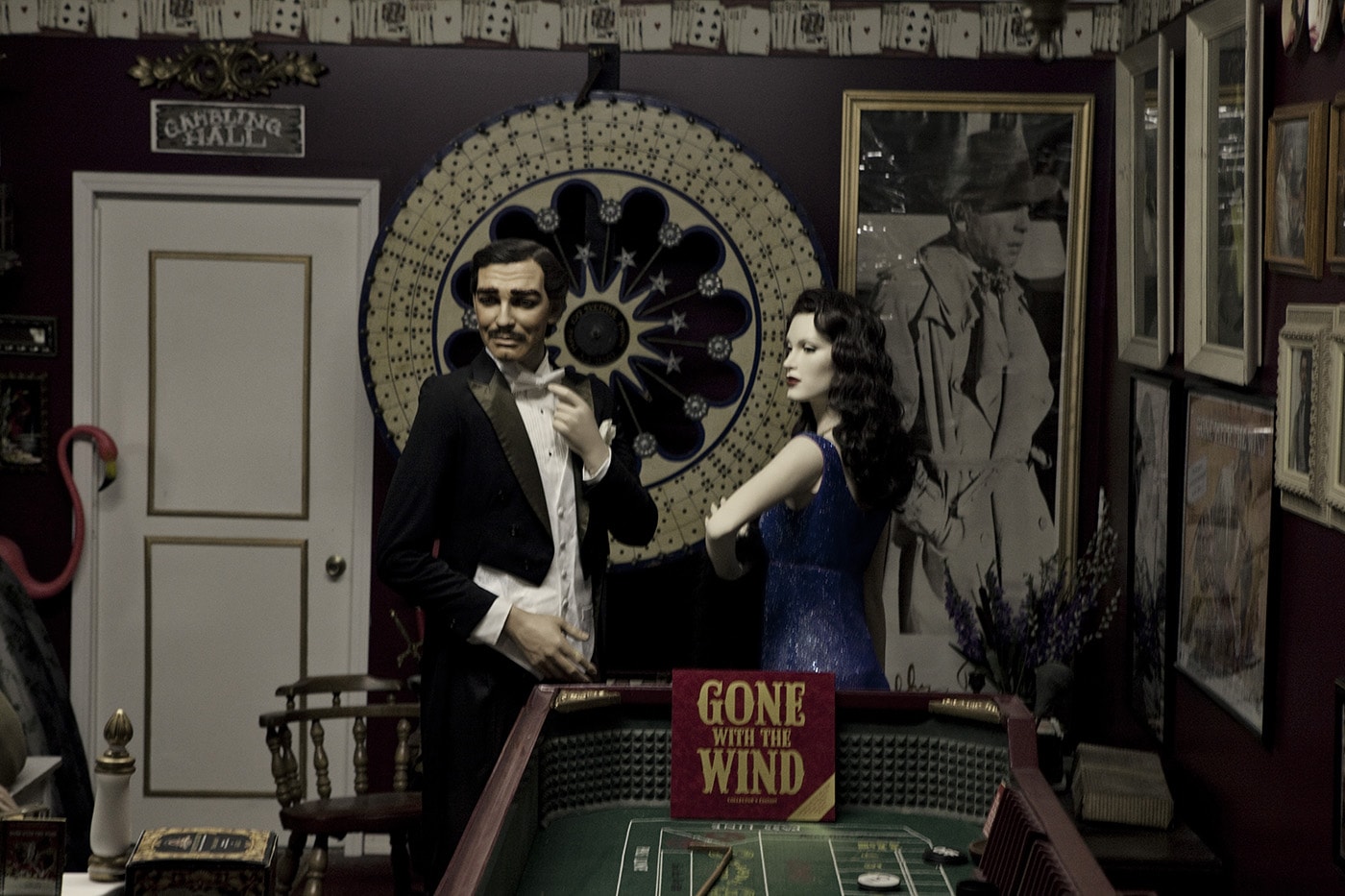 After strolling through the museum we headed down the block to the Harrah's Casino where the contest would be. I forgot to check where exactly it was so after spending 5 minutes getting scanned at the security point and then ten minutes later being told I had to leave because they apparently let me through the security checkpoint with a giant camera around my neck when they shouldn't have, we were told that it was in the hotel. Alright. So we headed to the hotel and bummed around the lobby until about half hour before the contest. We went to the door and they checked our IDs. Apparently since the casino was sponsoring the event you had to be 21 to enter. The lady checked my ID but said it was expired and I needed to show a different one. But I showed her the sticker on the back that I had a 4-year extension for not getting any tickets. See, I AM a good driver 🙂
Brian and I were the first ones there so we picked a seat front row center. We watched an amateur contest for charity and then the quickest professional contest ever. (Seriously it was won in 45 seconds and over in 2 and a half minutes!) I think my ratio for amount of time driving vs. amount of time watching eating record has been broken.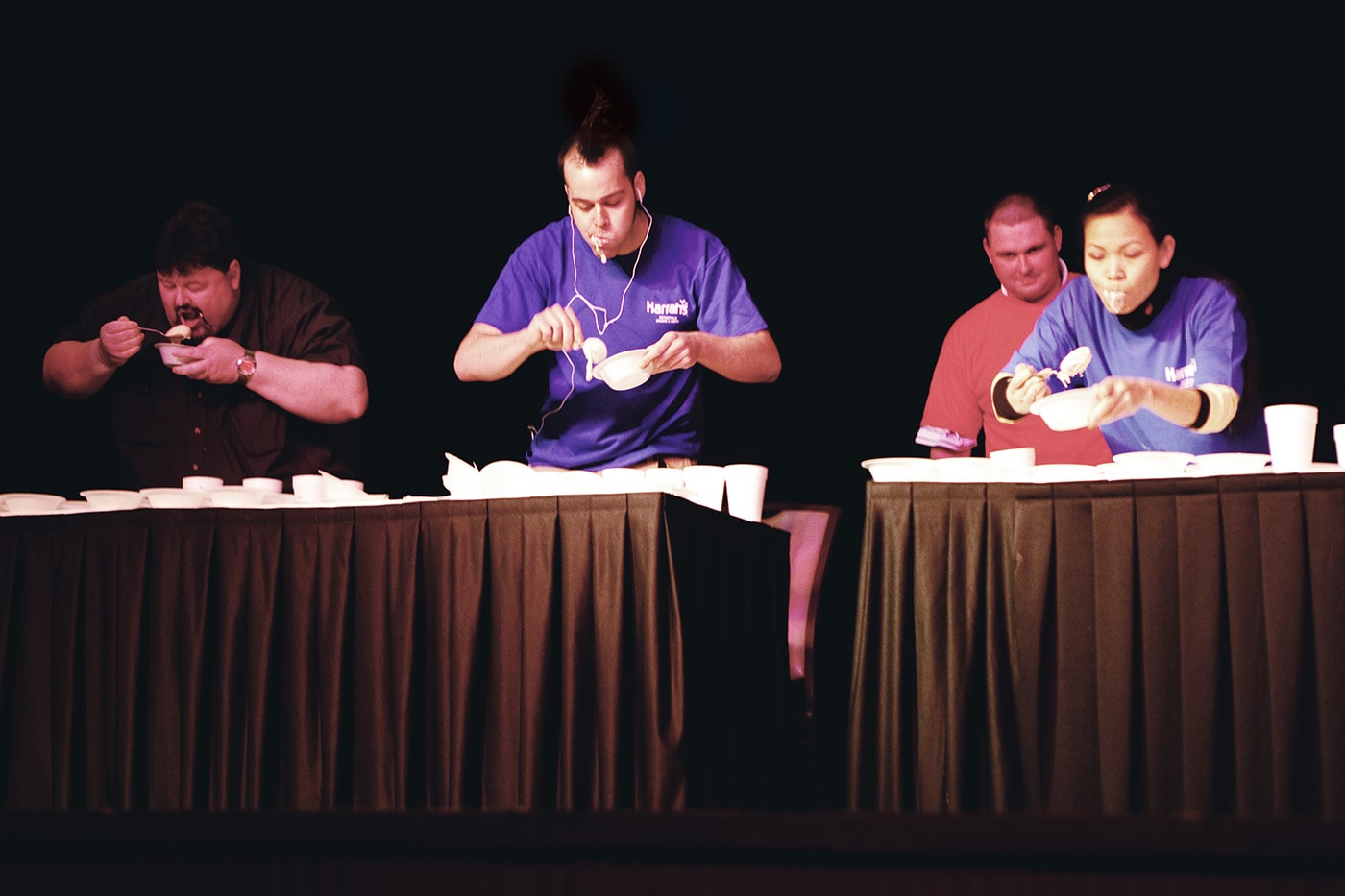 After the contest we hopped back in the car and headed to the Big John to snap some pictures of the Big John grocery clerk. Then we decided that we were so close to Kentucky so we might as well go. So we drove into Kentucky to gas up my car. On the way there we were joking about the fact that we would now be able to say we drive to Kentucky. And I jokingly said "for the Kentucky Derby." Then we both paused and looked at each other and said "Kentucky Derby!" Of course, after looking it up Louisville would still have been another 3 hours away (not to mention the fact that we probably wouldn't have gotten anywhere near Churchill Downs) so we scrapped that idea and headed home.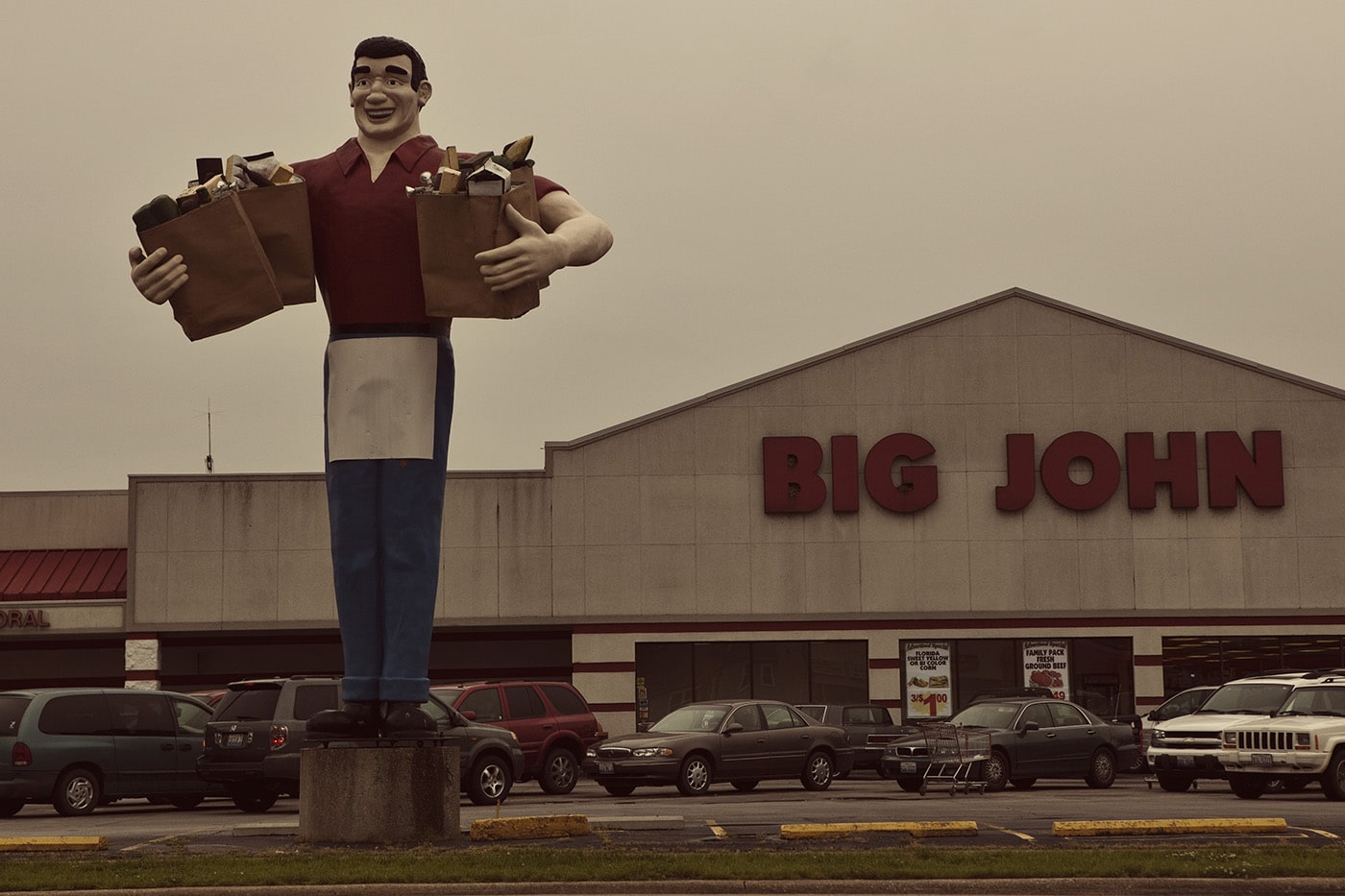 We made a bunch of stops on the way: a Uniroyal Gal, a giant bull, the Goat Tower of Baaa (a winding tower that goats play in which is apparently only one of three in the world), and finally the Gays, IL 2-story outhouse, which I had seen before but Brian hadn't.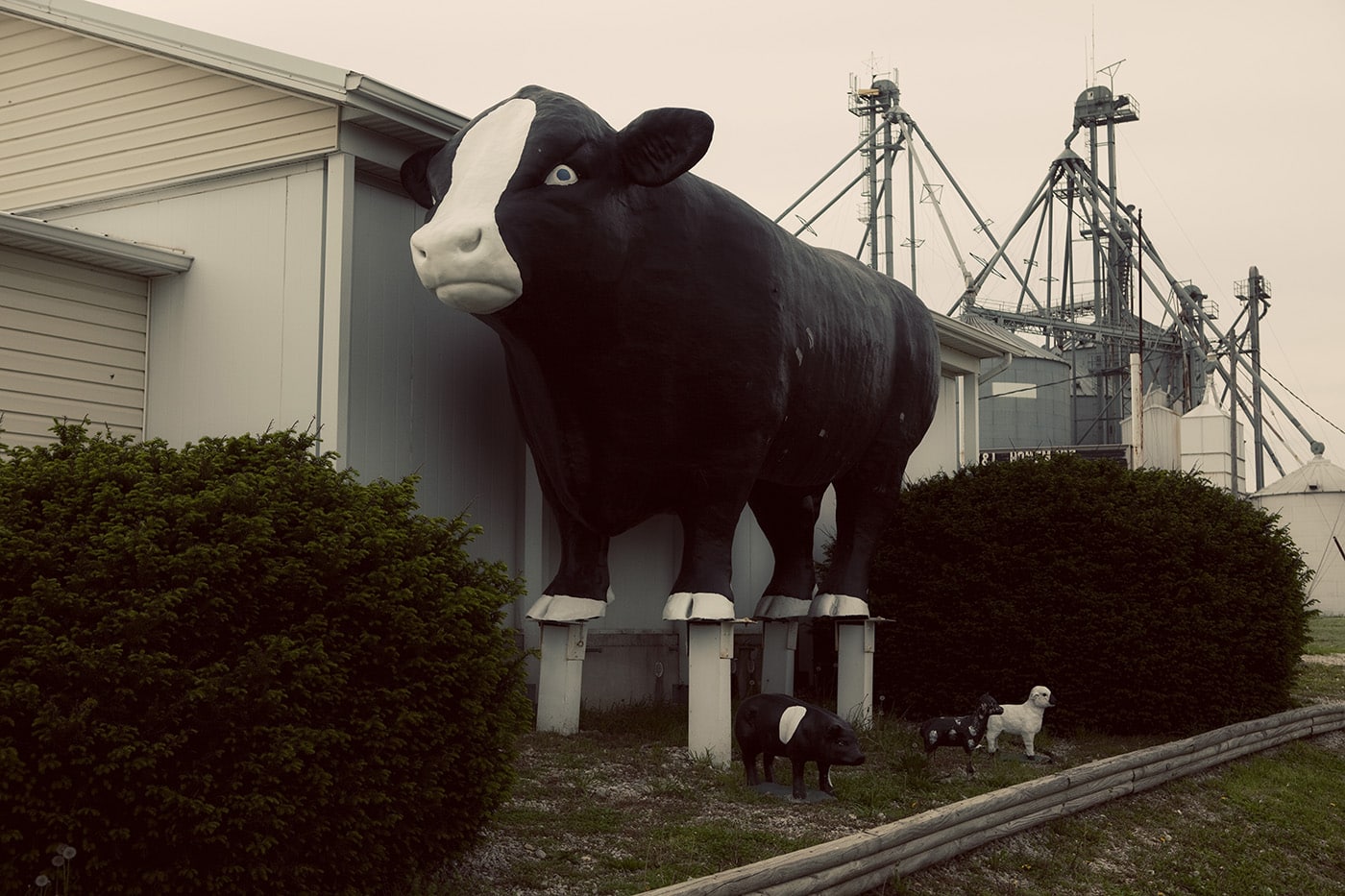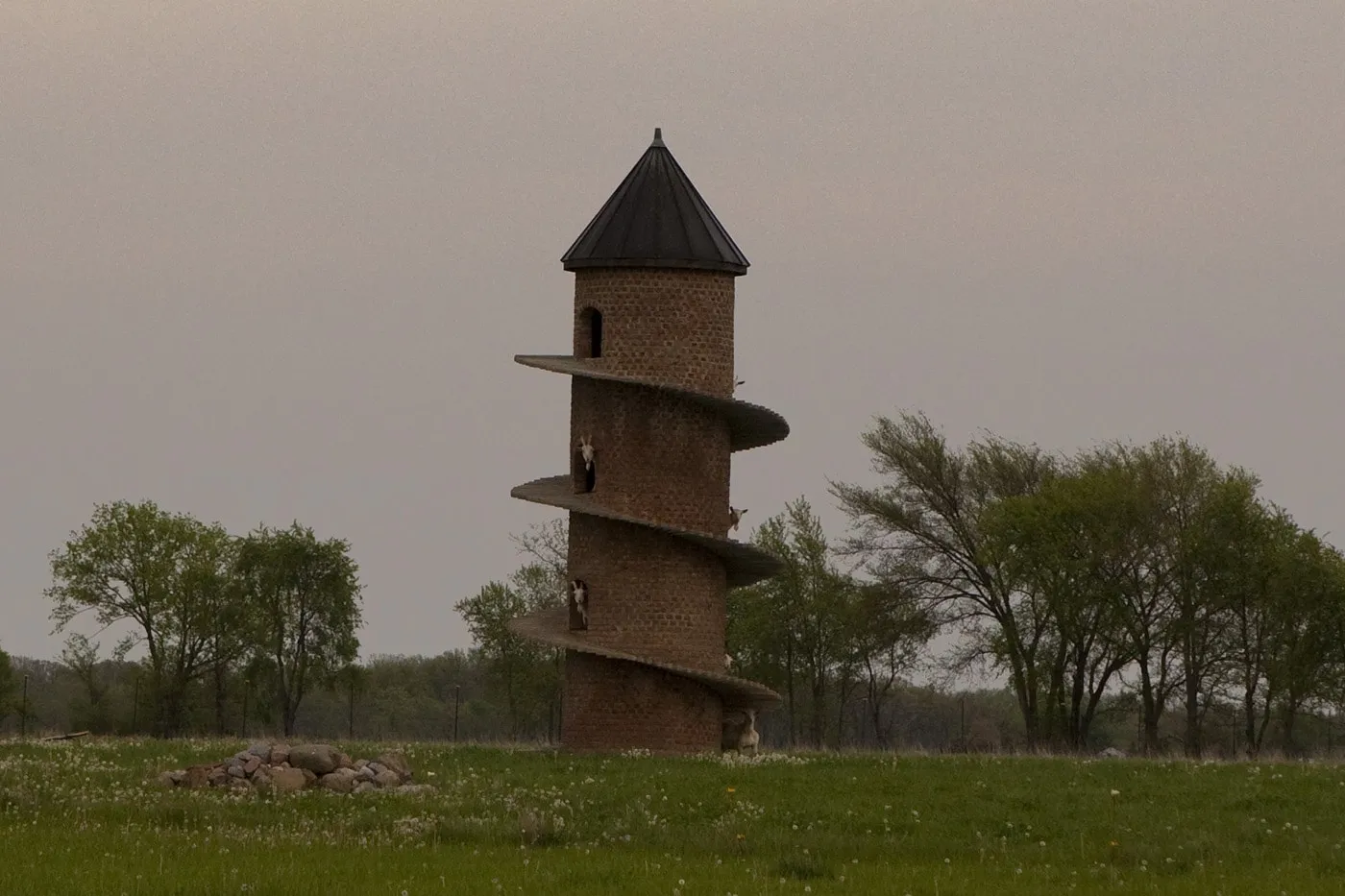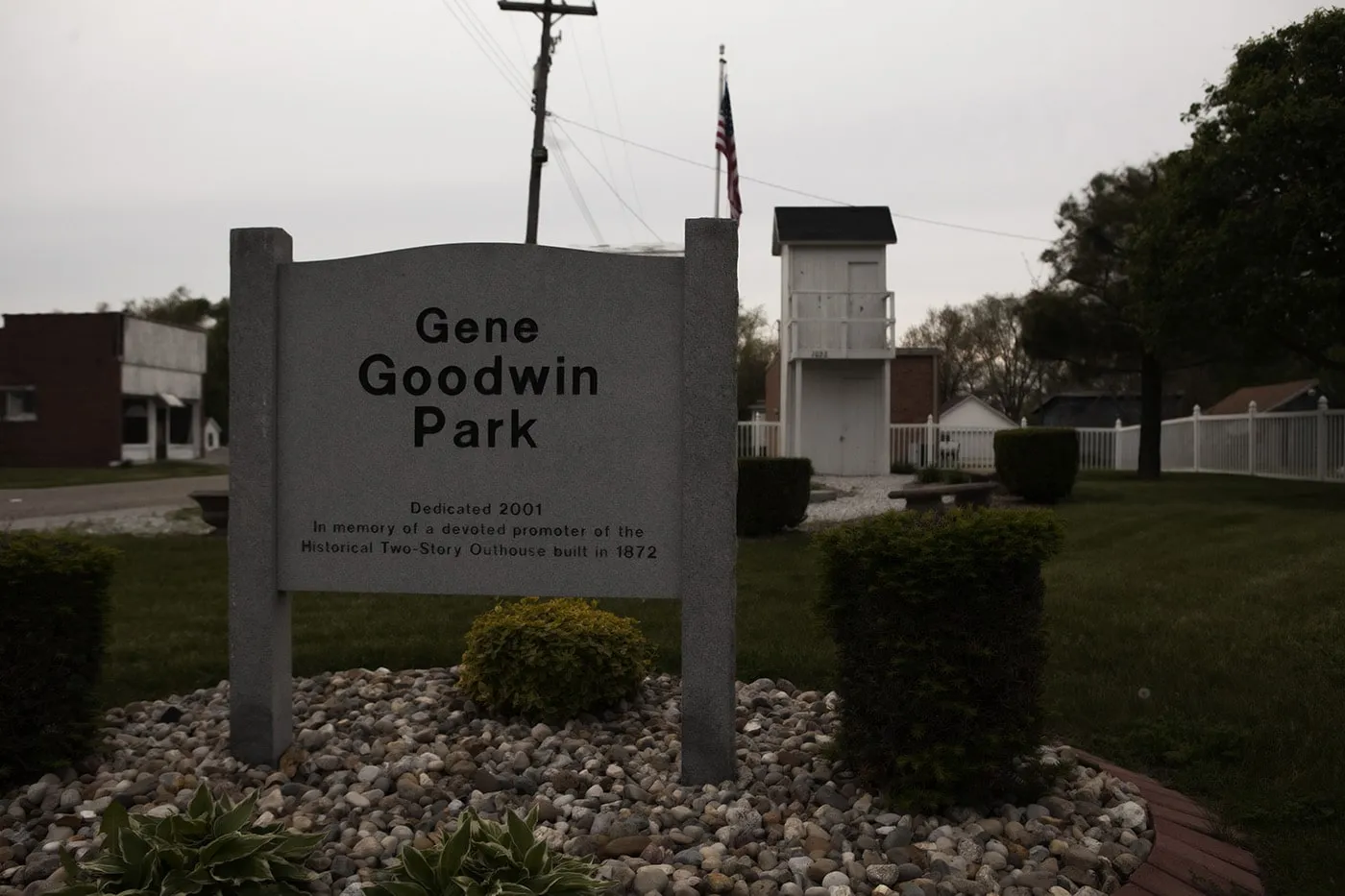 We were going to end our road trip in Illinois with a stop at the World's Tallest Lincoln, but it was getting late and I had told some people in Urbana that I would get dinner with them. So we headed back to Urbana and I dropped Brian off, got some dinner with friends, and promptly fell asleep on one of their couches.
My Chicago to Metropolis, Illinois road trip made for a long day of travel, but well worth it: Superman, roadside attractions, an eating contest, and twelve hours of driving!