Even if you know jack about roadside attractions, you could probably guess that this one is a hare above the rest. It's the Big Jackalope on a Roof in Fort Worth, Texas.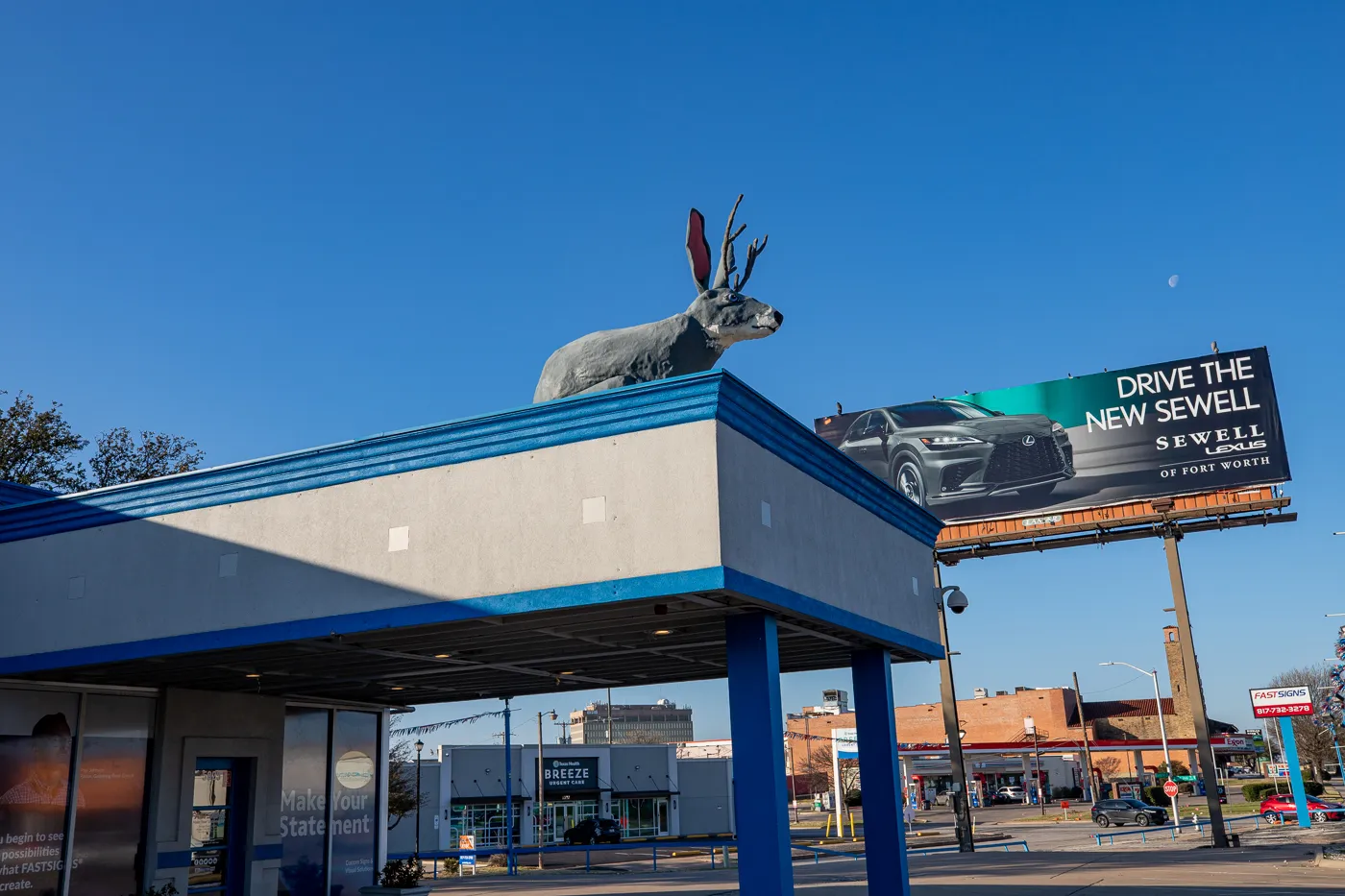 What is a jackalope? The jackalope is a mythical North American animal often described as having the body of a jackrabbit with the horns of an antelope. The name is a portmanteau of the two creatures: jackrabbit and antelope.
The giant jackalope in Fort Worth, Texas was created in 1982 by local artist Nancy Lamb. The sculpture was commissioned by Kaye Burkett-Thomas, the owner of the pottery and gardening business the creature would reside upon: the Jackalope Store. When that business was eventually demolished it was moved to the roof of a car dealership next door.
At first the roadside attraction met with some resistance from local residents. But it is now considered an icon of Fort Worth, even causing uproar in 2019 when the car company that occupied the current space was moving and posted a sign that said "So long, jackalope!" Luckily, it was only the business that was moving, and the beloved roadside attraction remained. Today, a lucky FastSigns franchise occupies the space.
This eight-foot tall jackalope roadside attraction is made from wood, chicken wire, papier-mâché, and fiberglass. Be sure to visit this tourist site on your next Texas road trip, it brings a new meaning to raising the roof.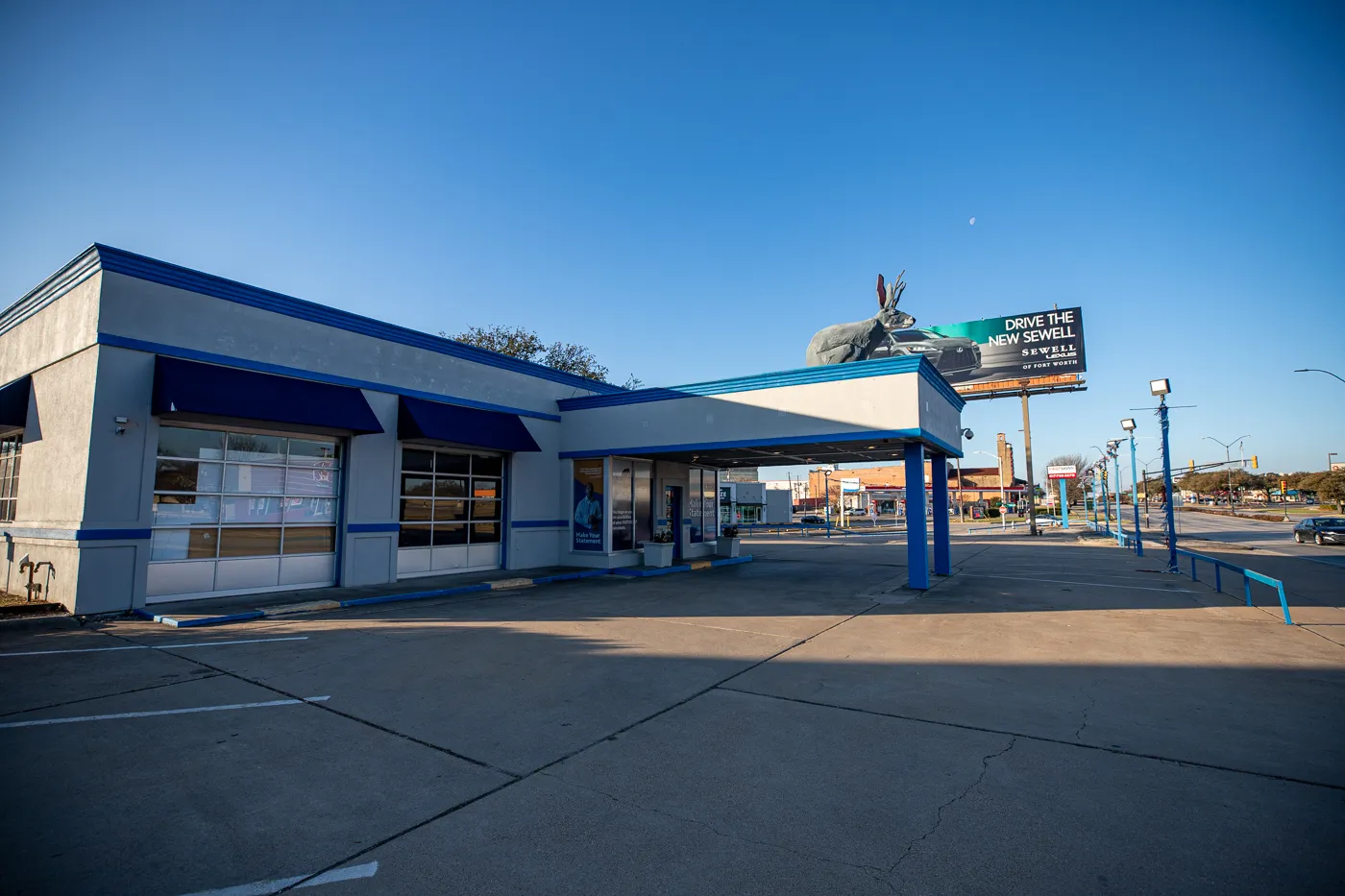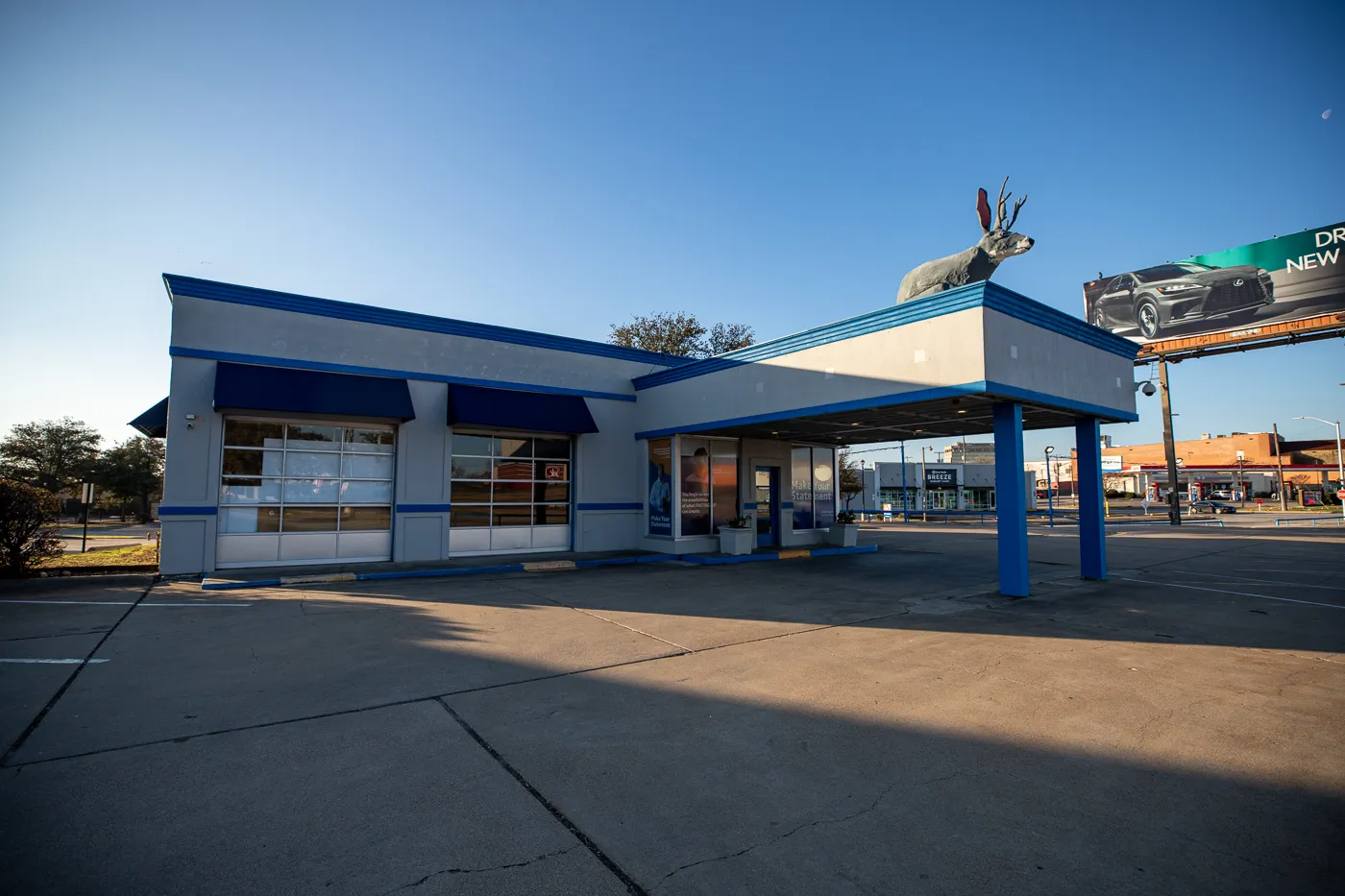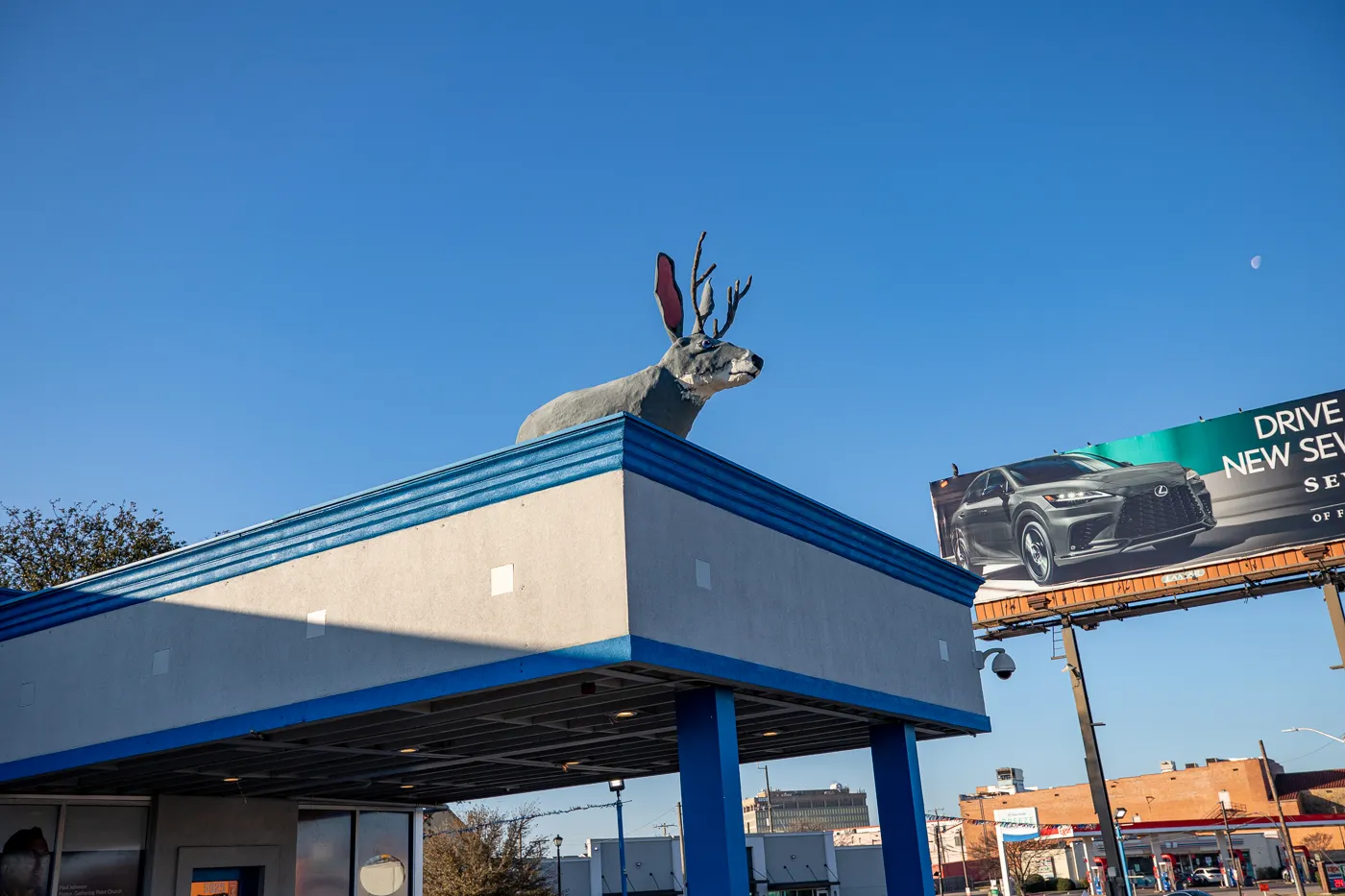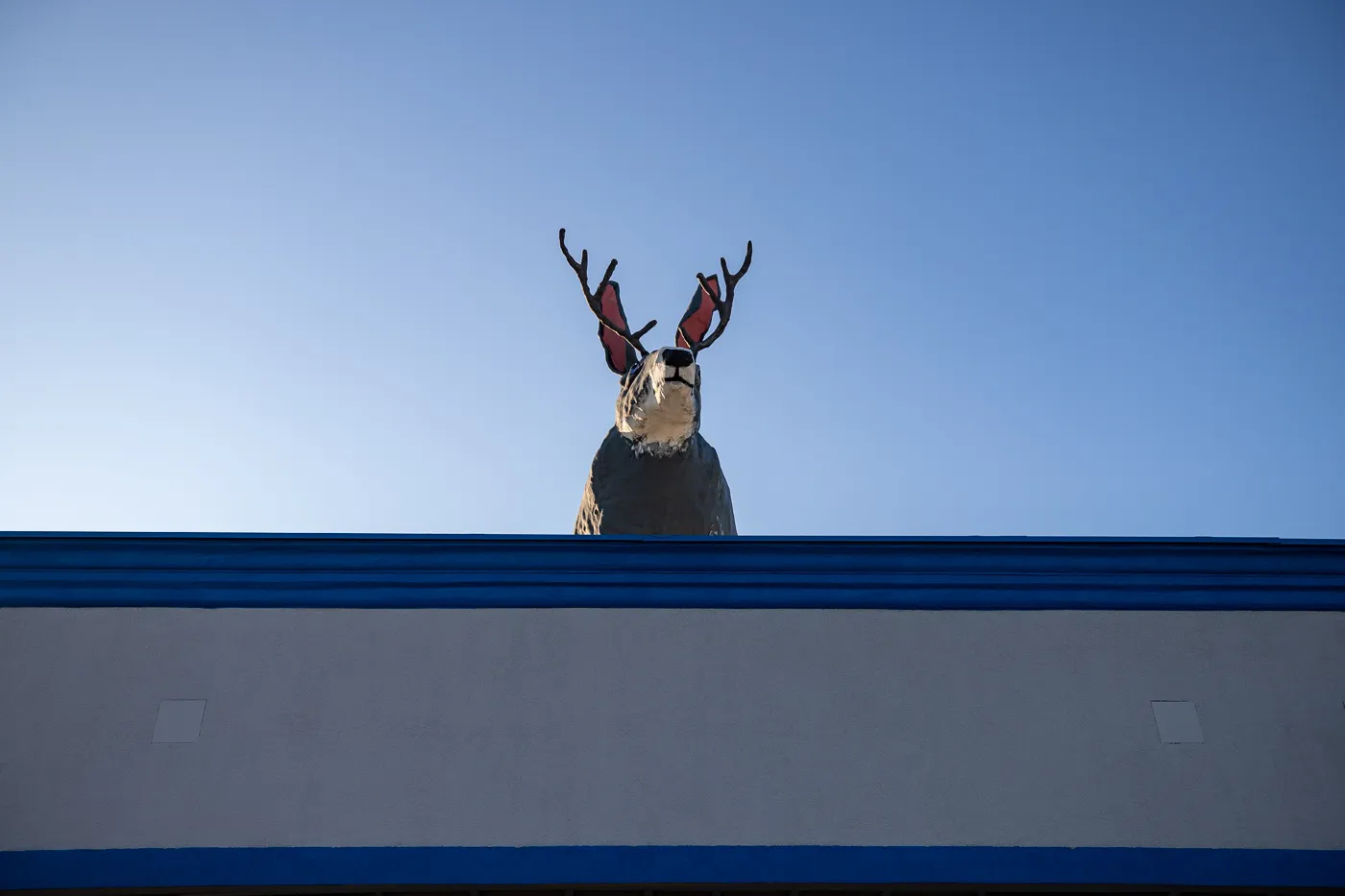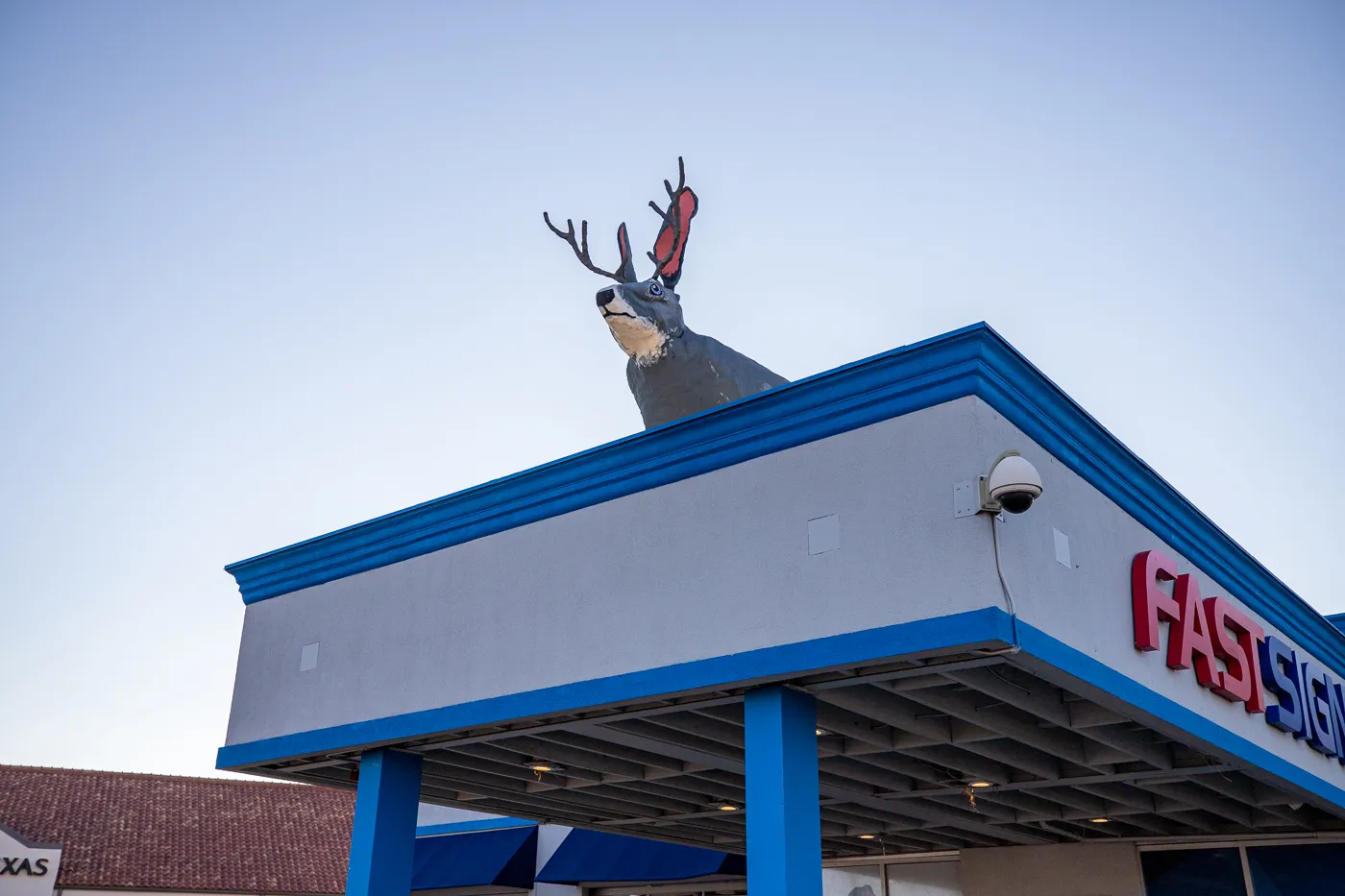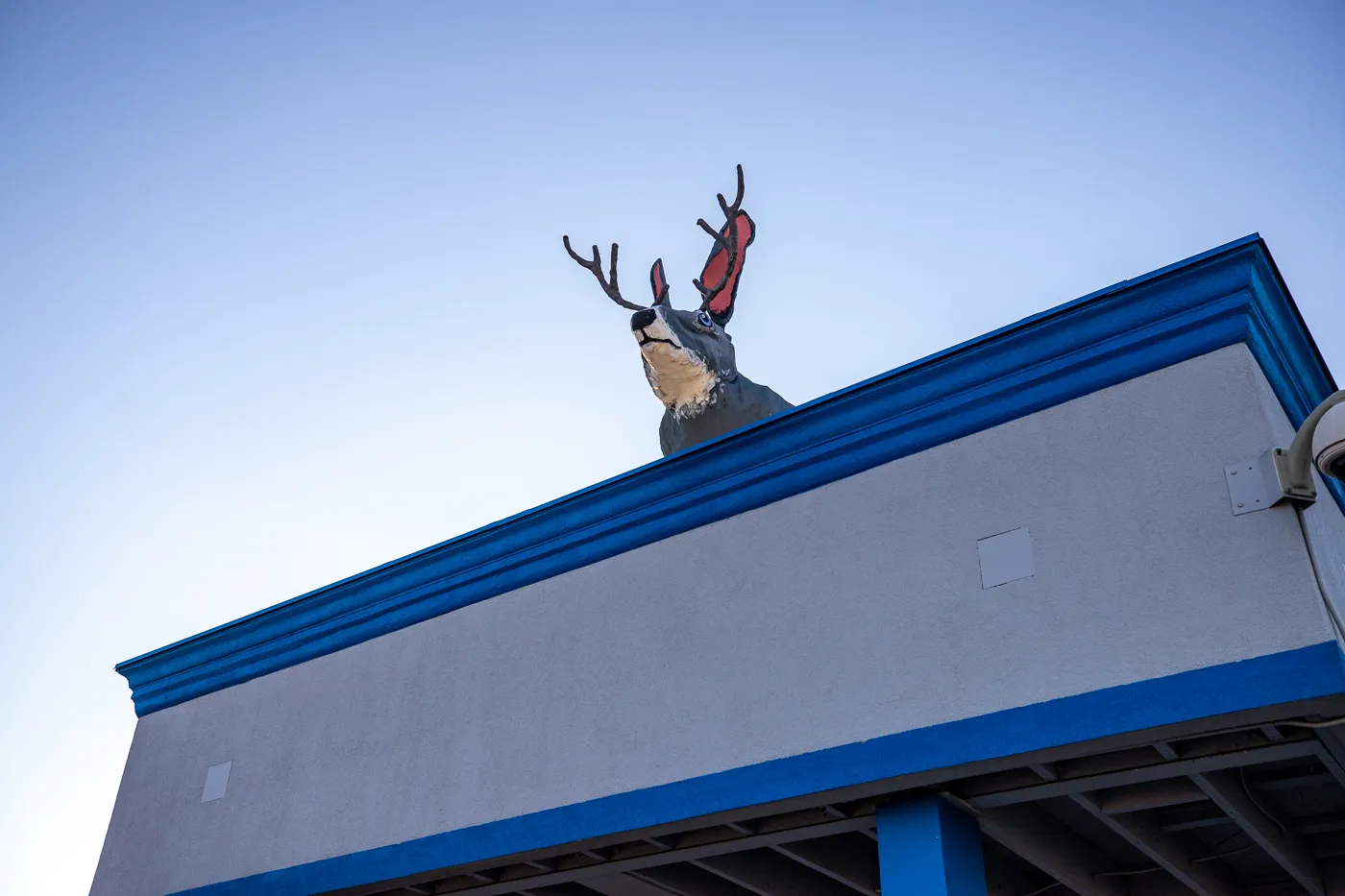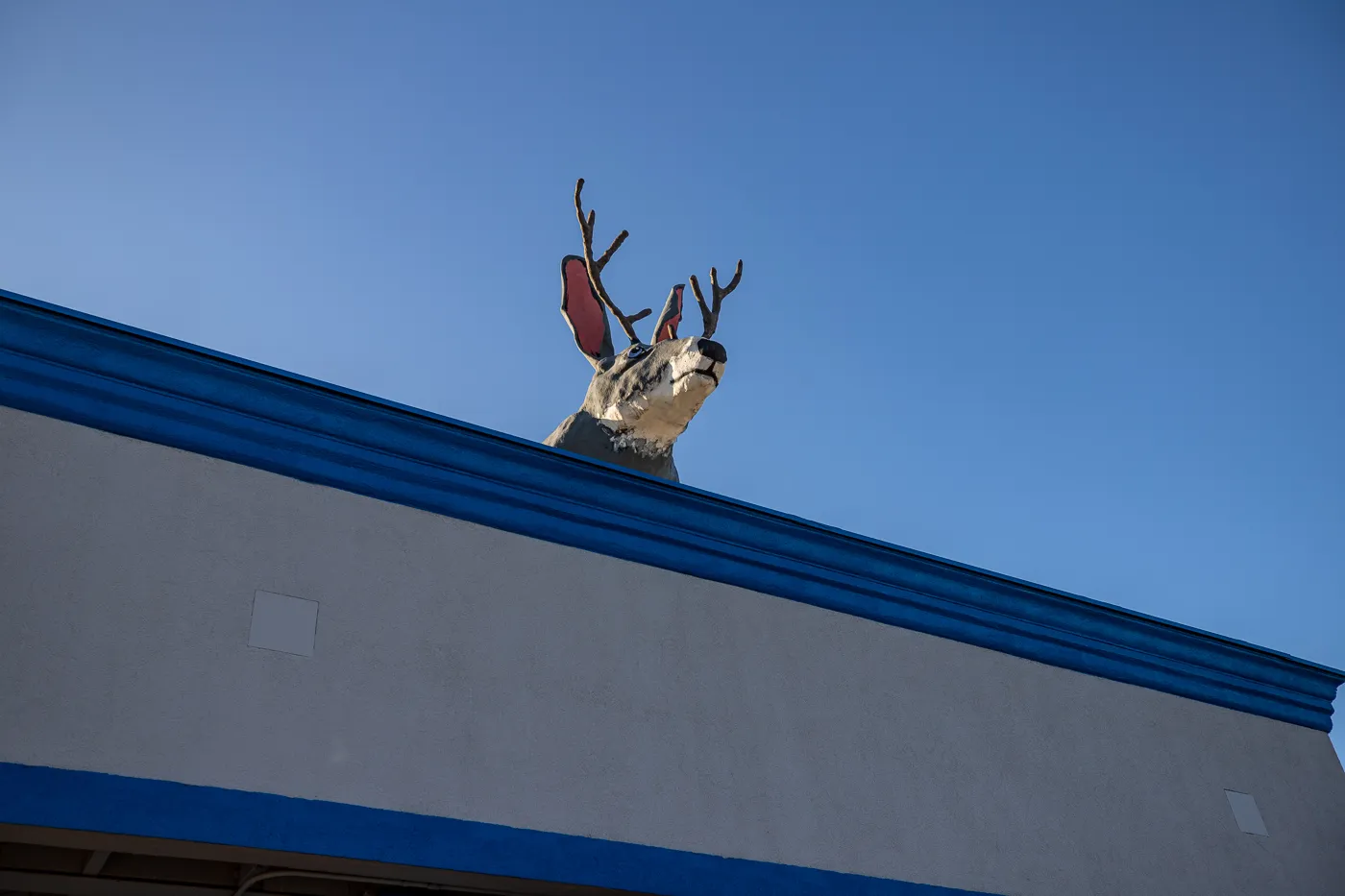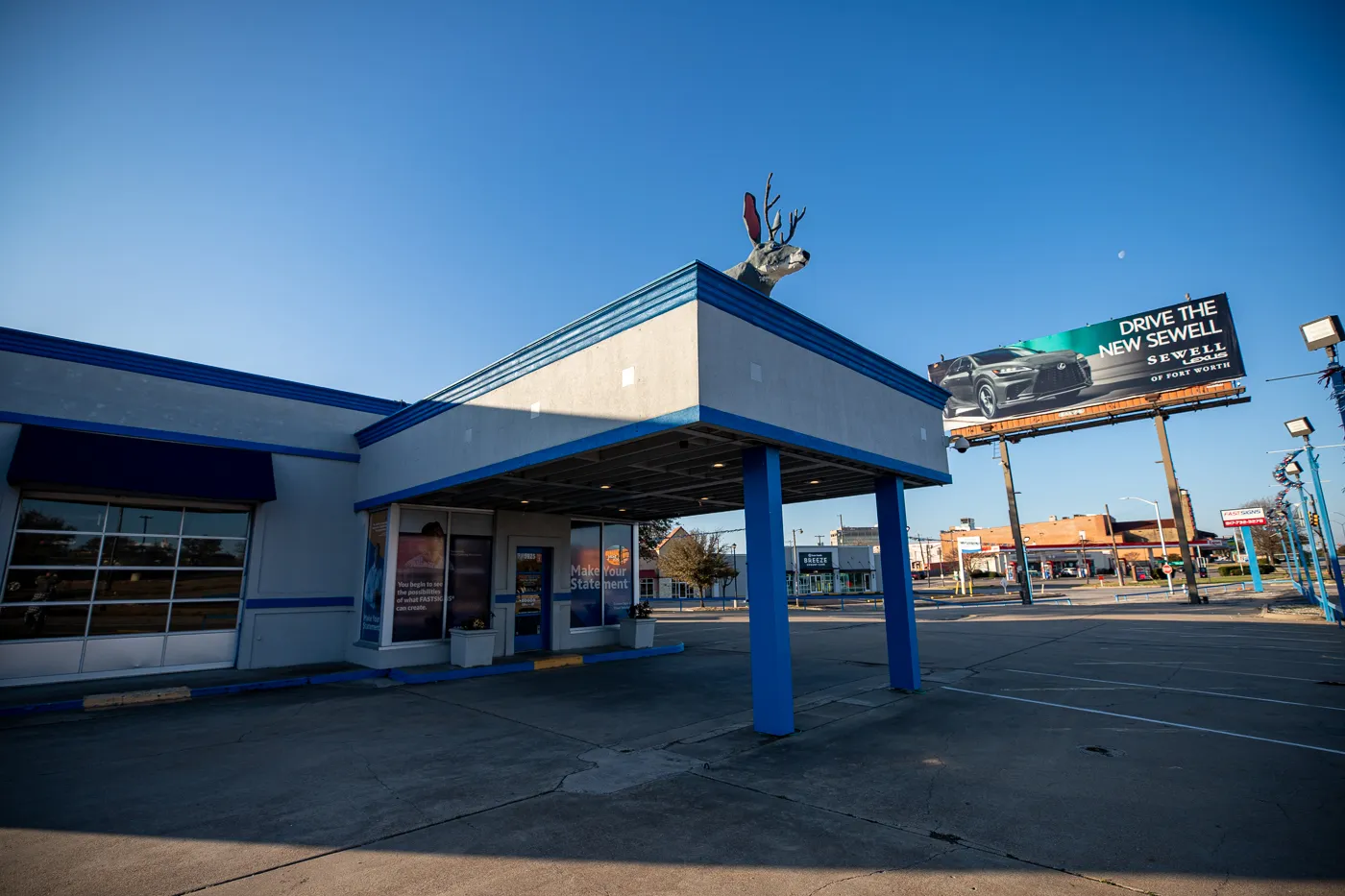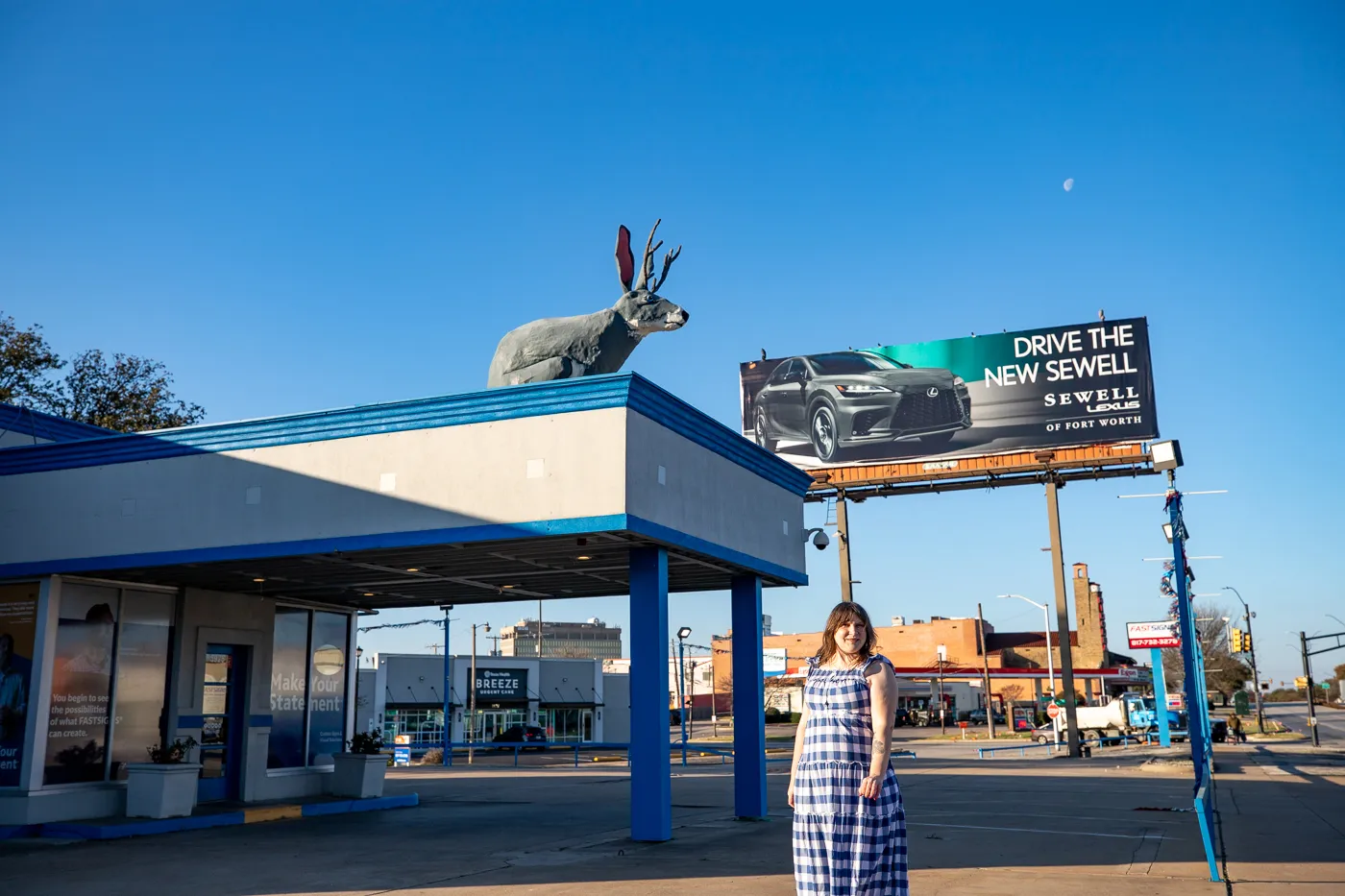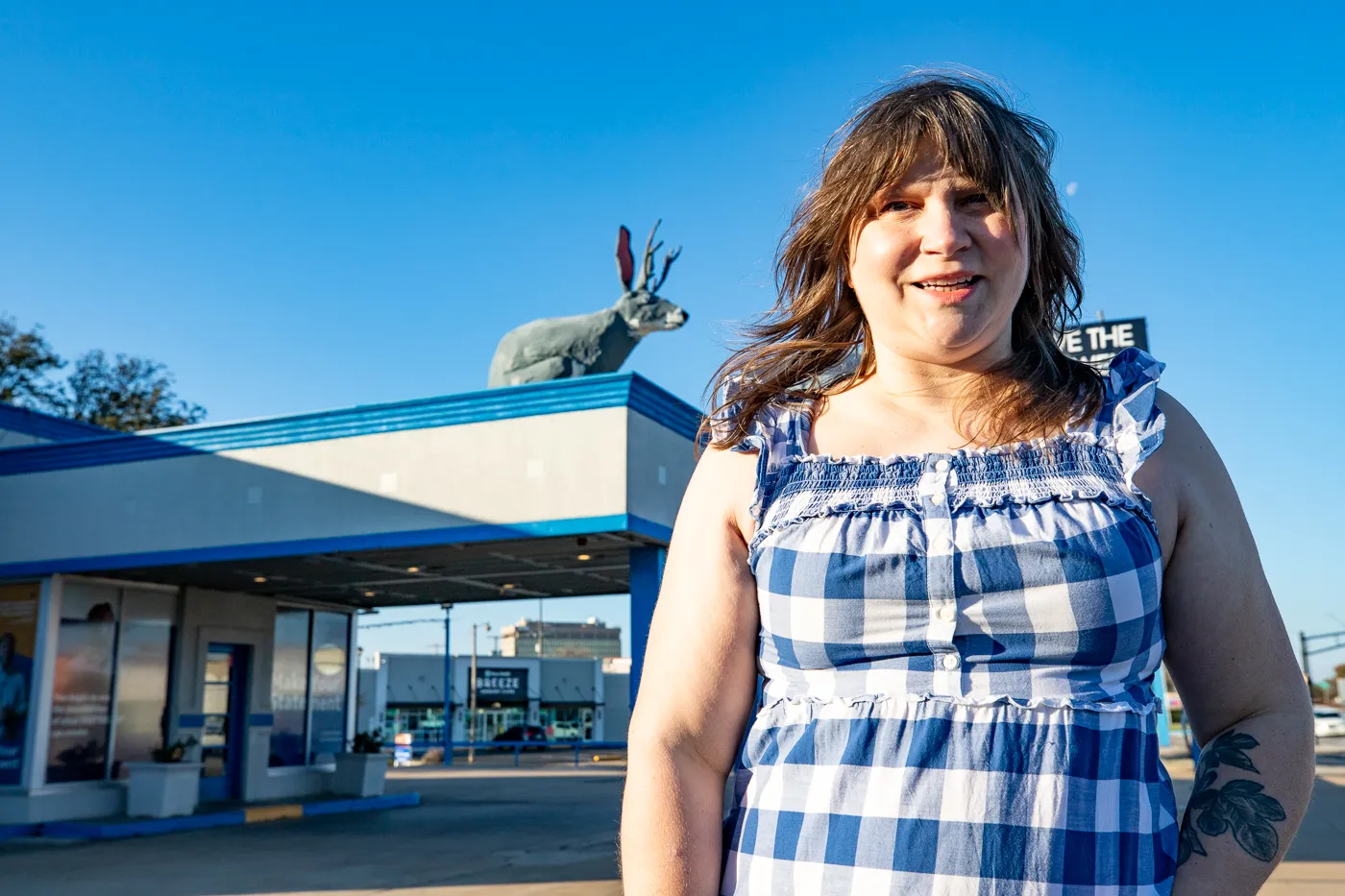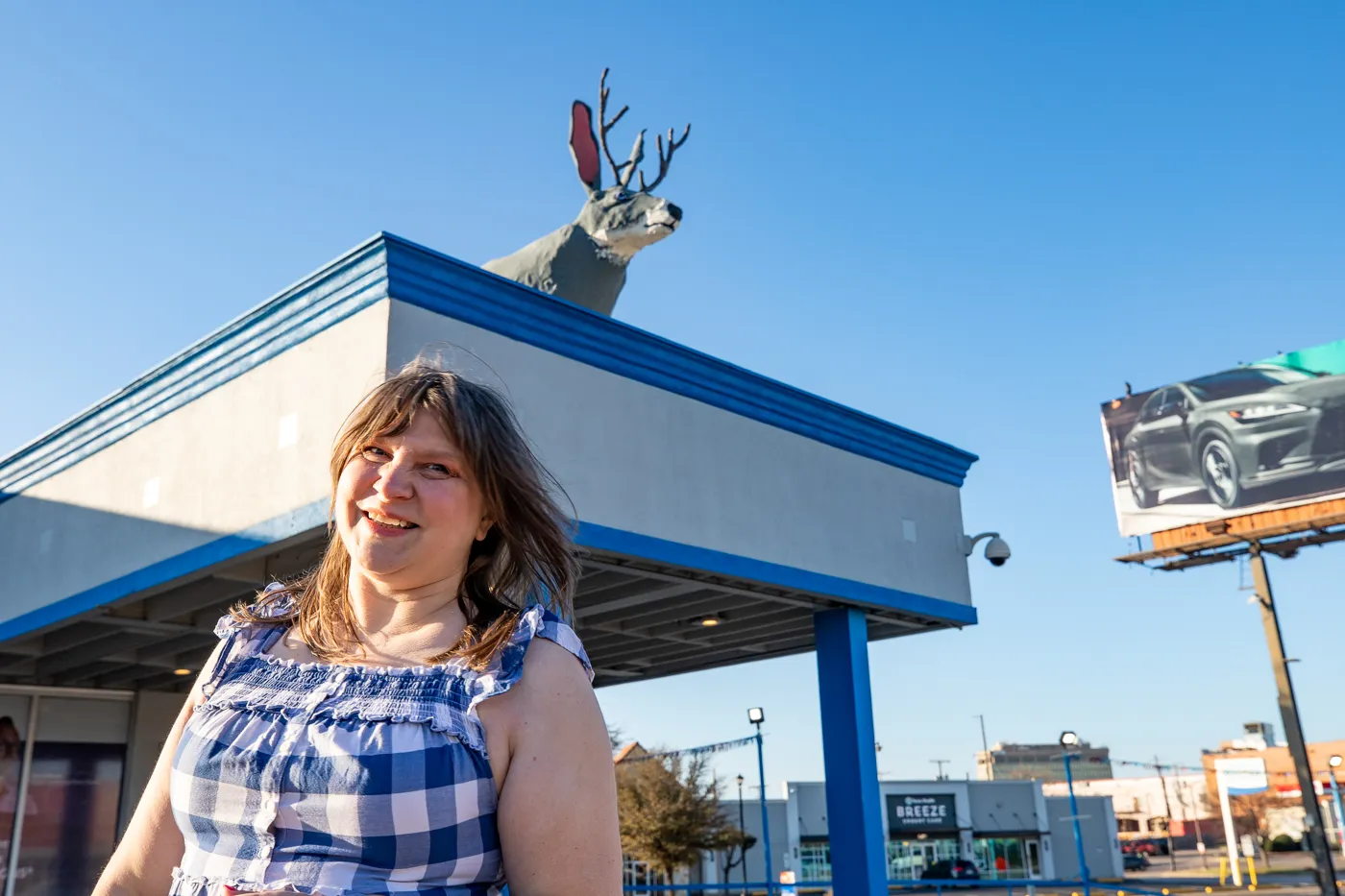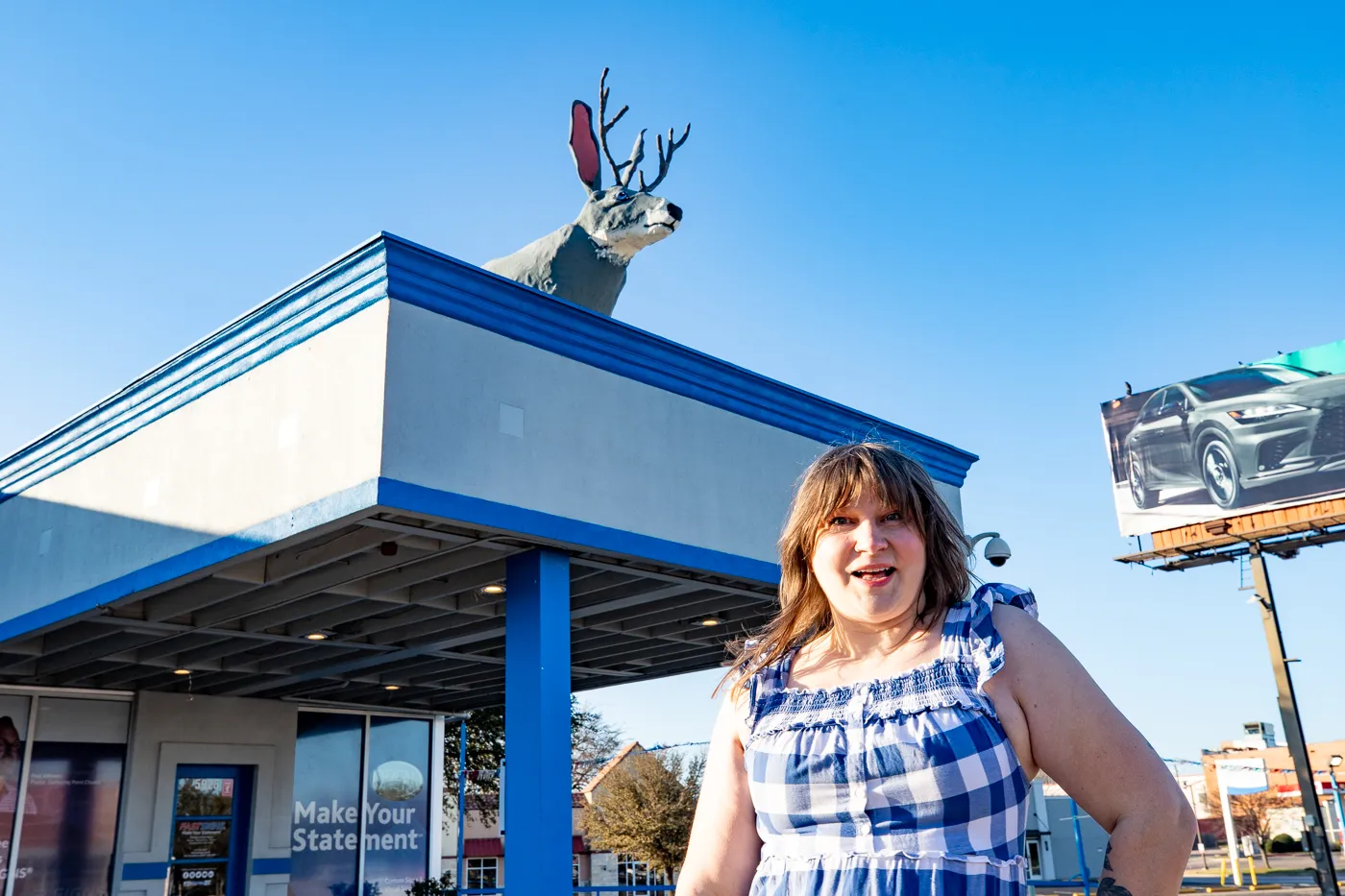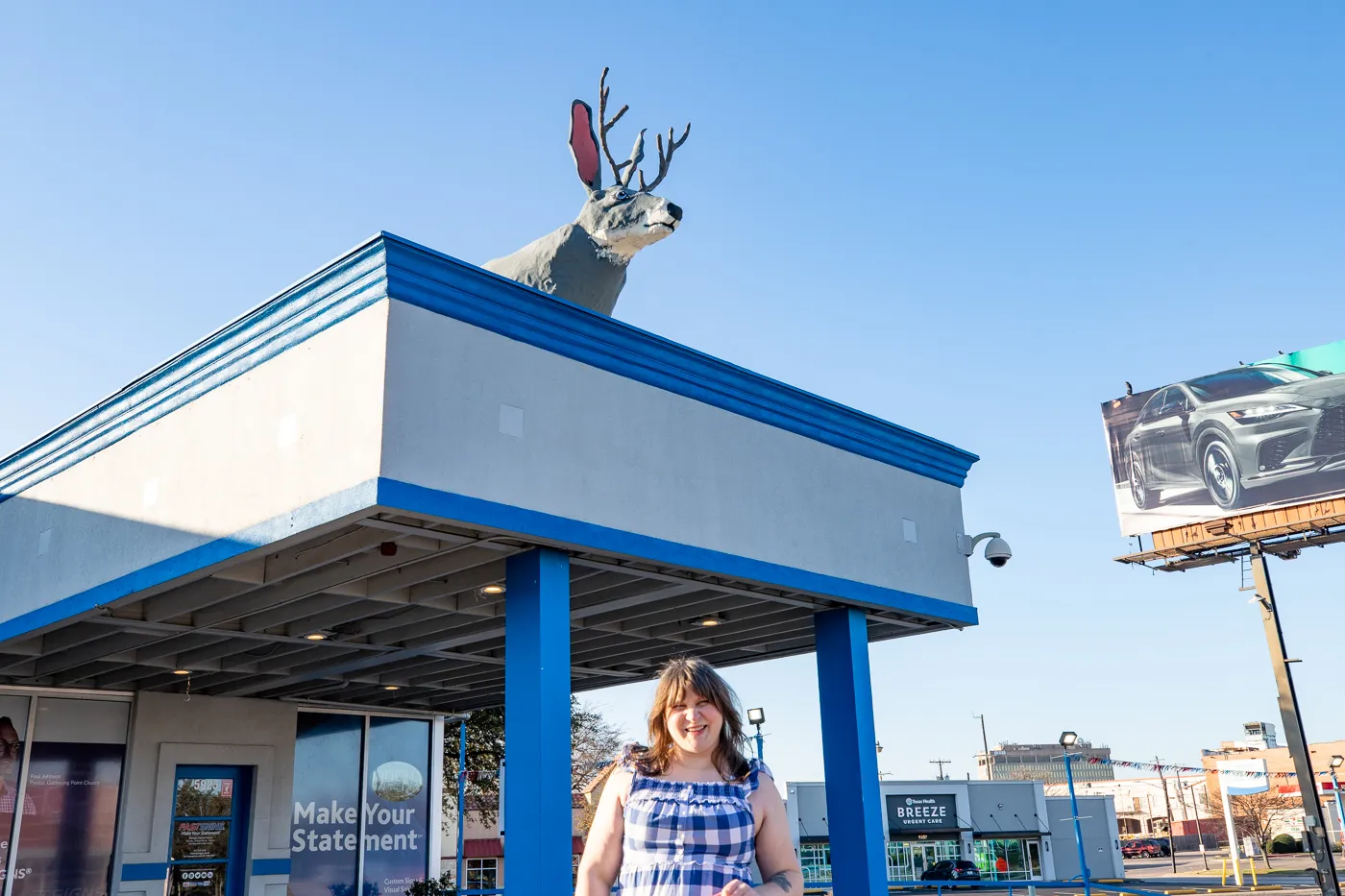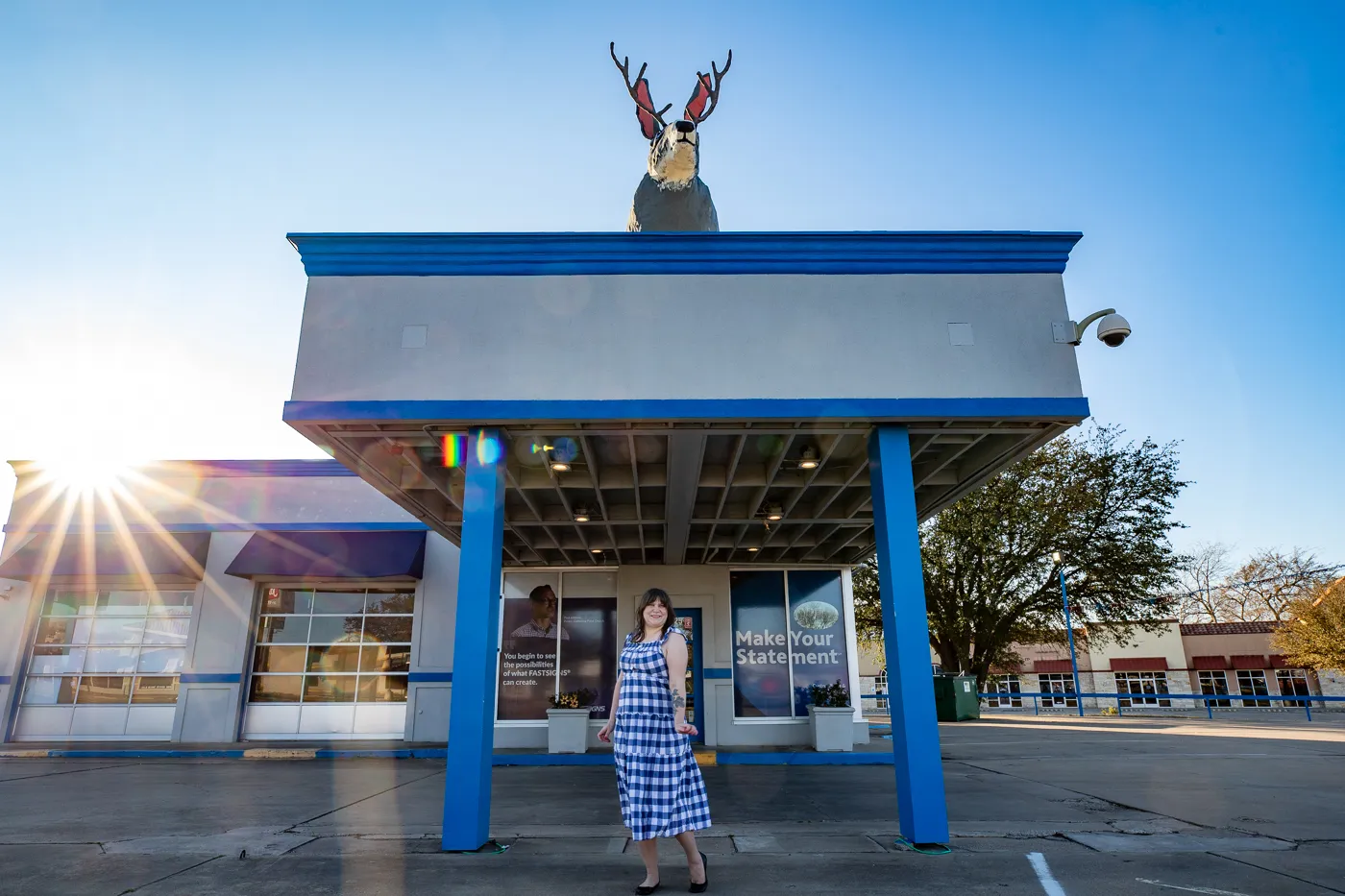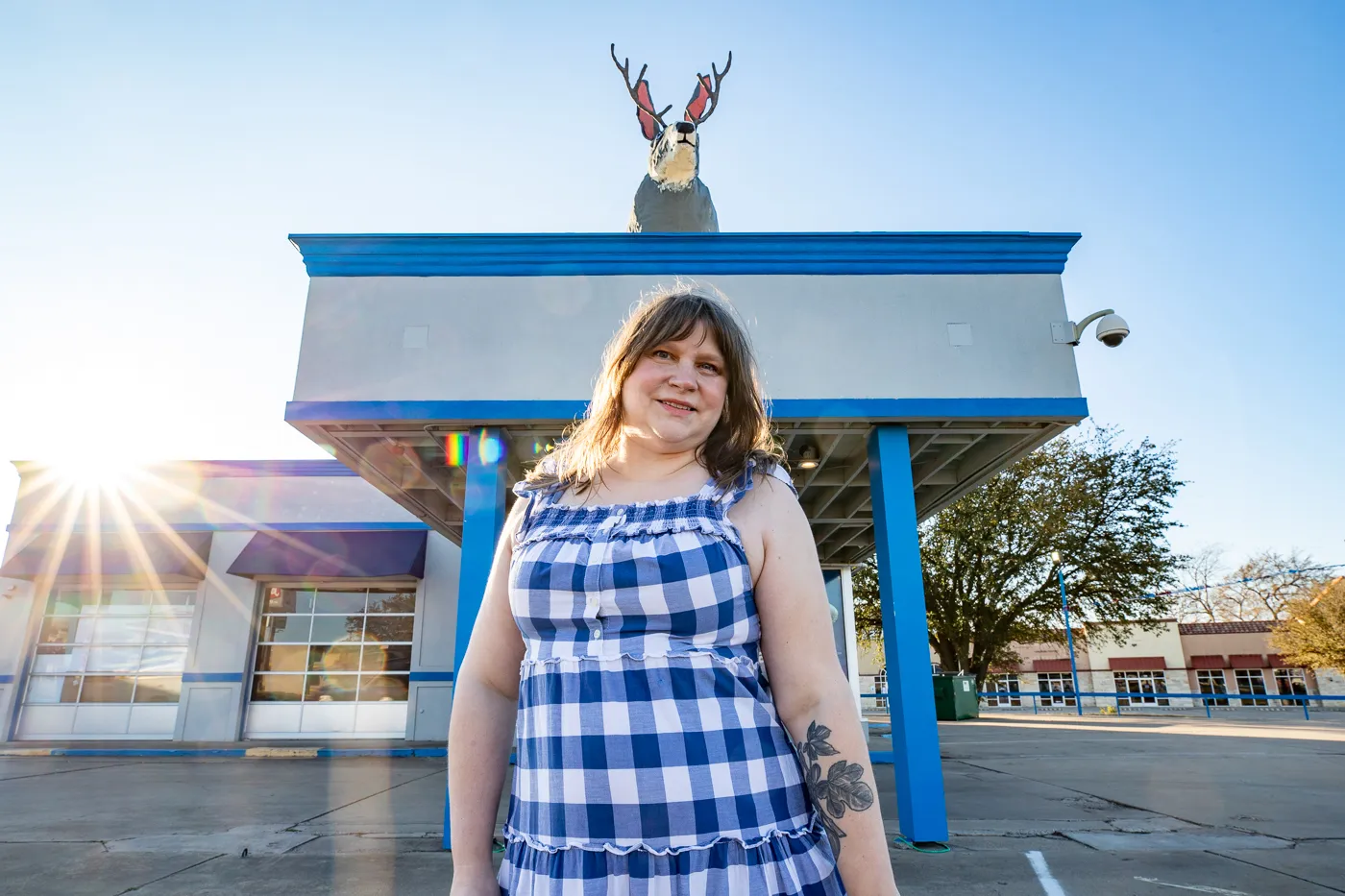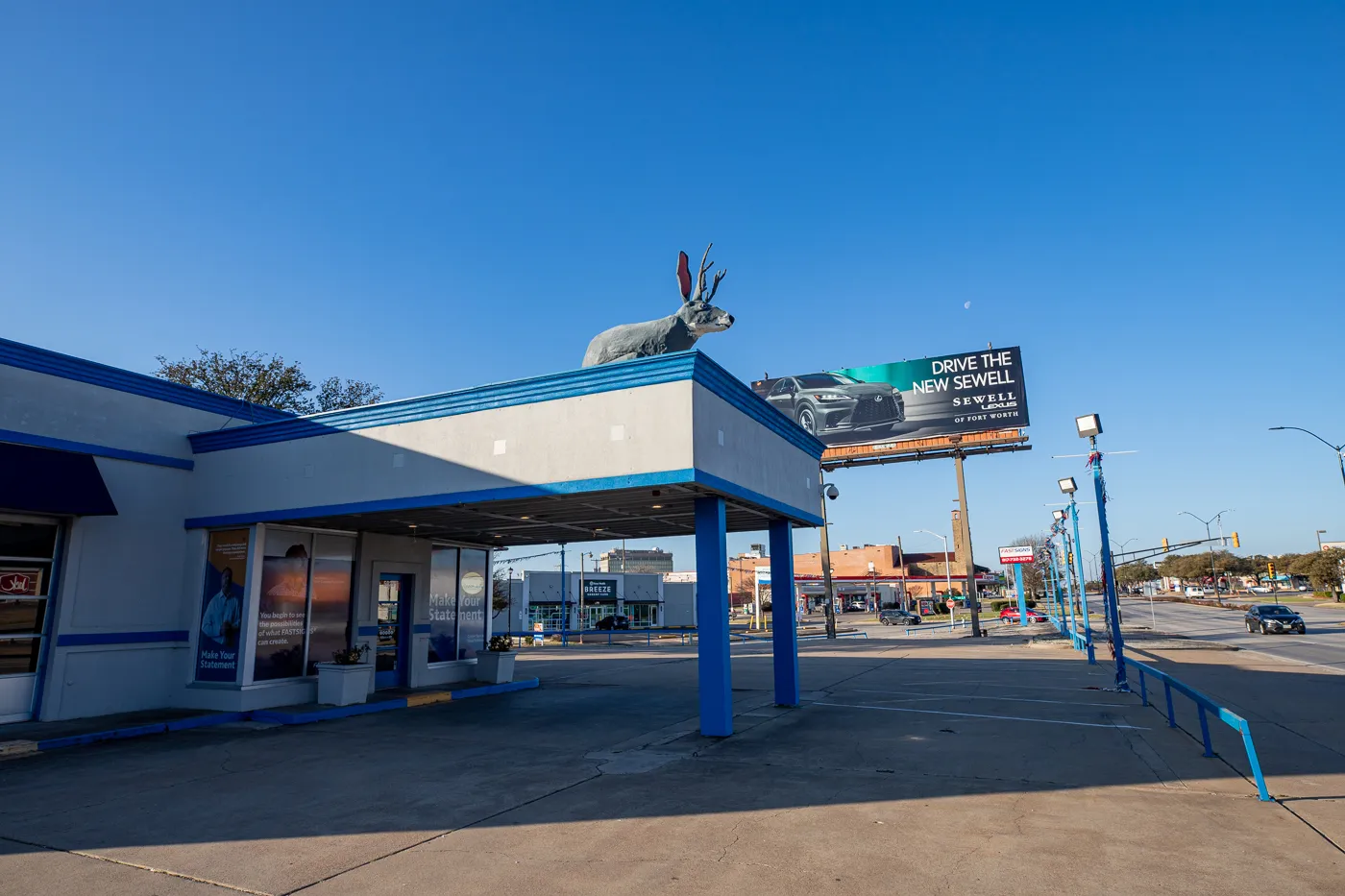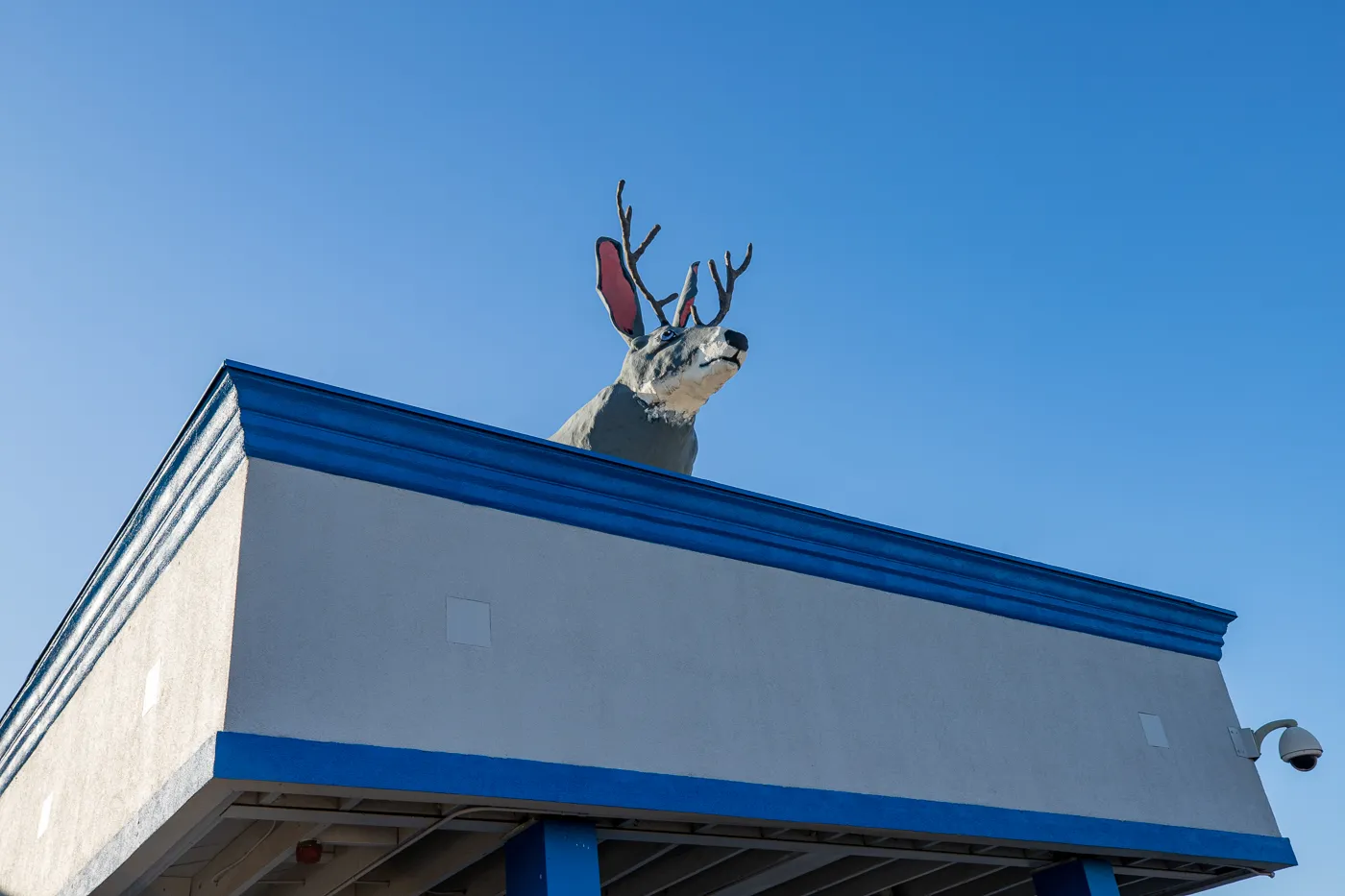 If you love this Texas roadside attraction be sure to look for others in Fort worth, like the giant tulip just down the road.
Big Jackalope on a Roof
Address: FASTSIGNS, 5925 Camp Bowie Blvd, Fort Worth, TX 76107
Cost: Free to See
Hours: Always Visible
Pin this Texas Roadside Attraction to save for your road trip itinerary: