Are you planning a New Hampshire road trip and want to find all the best New Hampshire roadside attractions along your route? Whether you're driving across the state, traversing one of the many scenic byways, or vacationing in Concord, Manchester, or Portsmouth, you won't want to miss these ten must-see places to go in New Hampshire. They're fun road trip stops and great additions to your travel itinerary or route.
Below are the 10 best roadside attractions in New Hampshire: from a giant rocket to a landlocked submarine, from Pollyanna to Archie, from a chicken farmer rock to a cat alley! You won't want to miss any of these bucket list worthy tourist traps and road trips stops on your New Hampshire vacation.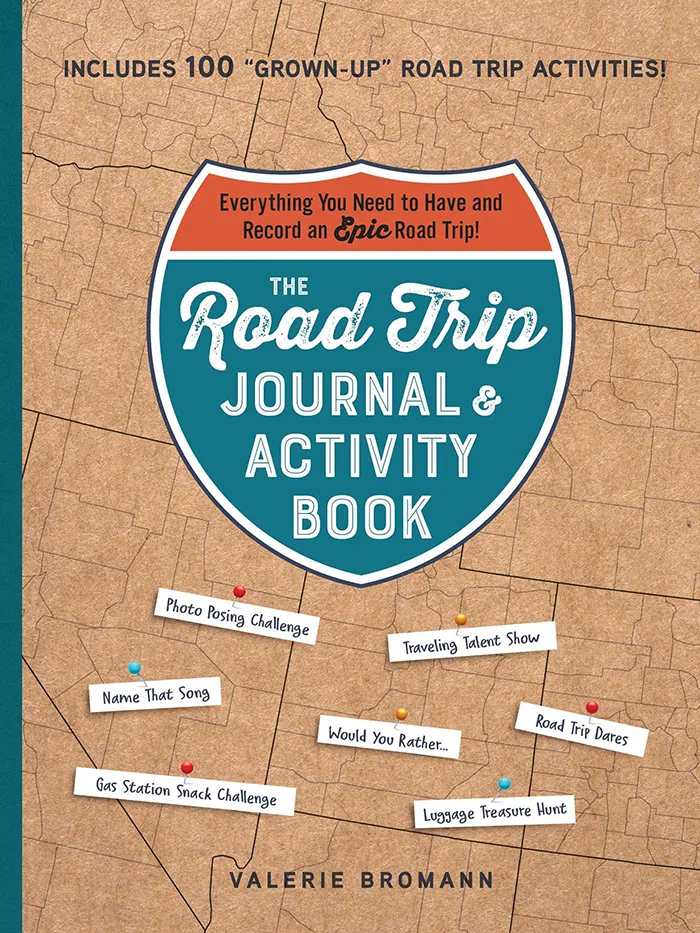 The Road Trip Journal & Activity Book
Everything You Need to Have and Record an Epic Road Trip!
Enjoy fun games and challenges to pass the time on your next road trip and have a keepsake to look back on for years to come with this entertaining must-have for your next vacation.
Ready to hit the road? Let's go! I call shotgun!
The 10 best New Hampshire roadside attractions (in no particular order):
1. Redstone Rocket
112 Water St., Warren, NH
Warren is home to a particularly peculiar New Hampshire roadside attraction: the Redstone Rocket, what may be the only missile in a public park. The decommissioned missile is a relic from the Cold War, where the model was used to carry the first live nuclear warhead and send American astronaut Alan Shepard on a brief sub-orbital trip. The rocket was installed in a Warren park in 1971 in honor of Shepard, who was born in Derry. Want to see more? You can also find a 92-foot-tall Redstone rocket replica 60 miles away in Concord.
2. Chutters World's Largest Candy Counter
43 Main St, Littleton, NH
Do you have a big sweet tooth? You'll need it at Chutters candy store, home of the world's largest candy counter. Whatever candy you crave, chances are, you'll find it at Chutters: from old fashioned favorites to hard to find bites to modern marvels. For over a hundred years this local business has satisfied cravings with its 112-foot-long candy counter, certified as world's largest by Guinness Book of World Records.
3. Pollyanna Statue
92 Main St, Littleton, NH
Pollyanna is a classic children's book series from American author Eleanor H. Porter. The books tell the story of Pollyanna Whittier, an orphan who goes to live with her begrudged aunt and, whenever live has her down, plays the "Glad Game" and searches for the bright side. The author was born in Littleton in 2002 the town commemorated her and her beloved character with a bronze Pollyanna statue whose arms are wide open and smile is warm.Promoted as "New Hampshire's most welcoming attraction," she is sure to bring cheer to your New Hampshire road trip.
4. Chicken Farmer Rock
Route 103, Newbury, NH
Local legend says that sometimes in the 1980s a shy teenage boy declared his love for his chicken farming crush by painting "Chicken Farmer, I love you," on a rock. The declaration stayed there was years, but weather and vegetation took its toll. Years later, an unknown painter replaced the message with what is there today: "Chicken Farmer I still love you." The message sometimes fades or is painted over by authorities but every time it is spruced up or returned.
5. Uncle Sam's House
35-281, NH-123, Mason, NH
Uncle Sam is a personified symbol for the U.S. government and country that came into use during the War of 1812 and, according to legend, was named for Samuel Wilson. Wilson was a meatpacker who supplied rations during the war. When his packages were stamped "U.S." it was thought to stand for Uncle Sam, and not the United States. Samuel "Uncle Sam" Wilson grew up in Mason, New Hampshire and his boyhood home still stands (as a private residence) marked by a sign out front.
6. Mystery Hill: America's Stonehenge
105 Haverhill Rd, Salem, NH
No one knows for sure where Mystery Hill (AKA America's Stonehenge) came from. Some claim the 4000-year-old megalith was built by an ancient Native American culture. Others that it came from migrant Middle Easterners. Still others, Irish monks. While this pile of stones doesn't look like its English counterpart, it consists of arrangements of stones with underground chambers, walls, and other structures and serves similarly serves as an astronomical calendar.
7. Cat Alley
Manchester, NH
Cat Alley in Manchester, a narrow thoroughfare between Elm Street and the city library, was so named by the late C.T. Durgin after he saw a battle between a couple of felines there. It wasn't until many years later that a realtor campaigned to revitalize the alley to live up to its name. Today Cat Alley features a walls full of cat-centric murals and is a popular local attraction.
8. "Beauty, the Common Denominator" Artist with Frame
Great Island Common, 301 Wentworth Rd, New Castle, NH
New Castle's Great Island Common features 32-acres of seaside greenery and beachfront. One of the highlights of a walk through the area is "Beauty, the Common Denominator," an empty metal frame on an easel with the silhouette of an artist at work. The frame frames the beach scenery and Whaleback Lighthouse, and visitors are encouraged to step into the frame themselves for the perfect Instagram-worthy selfie. The work was created by artists Walter Liff and Margaret French and was donated to the city in 1998.
9. Archie Andrews Statue
65 Main St., Meredith, NH
Robert "Bob" Montana is best known as creator of comic book character Archie. Later in his life, he moved to Meredith where he spent the rest of his days taking care of his children with his wife, and drawing comics. Meredith erected a brown statue of Archie Andrews, Montana's beloved character, in his honor.
10. U.S.S. Albacore
600 Market St, Portsmouth, NH
The U.S.S. Albacore was a research submarine that pioneered the American version of the modern teardrop hull form of submarines. It was retired in 1972 and, in 1985, made its way to Albacore Park in Portsmouth. Made of 300 tons of steel, the giant submarine got stuck in the mud of Portsmouth Harbor and ended up staying put. You can admire the giant machine from the outside and also explore inside to learn more about its history and missions.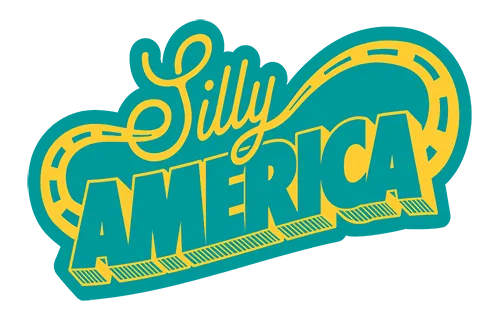 Pin this list of the 10 best New Hampshire roadside attractions: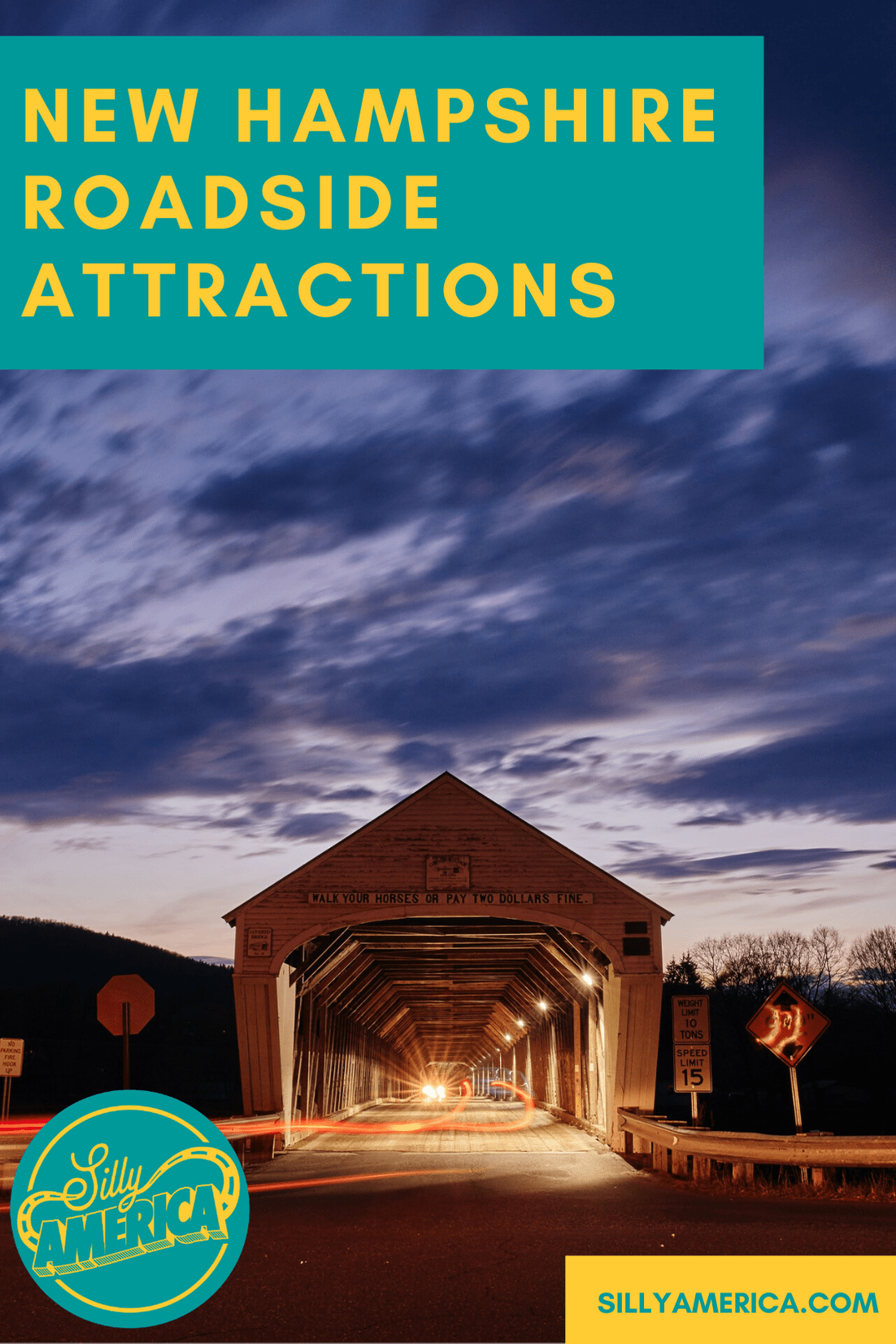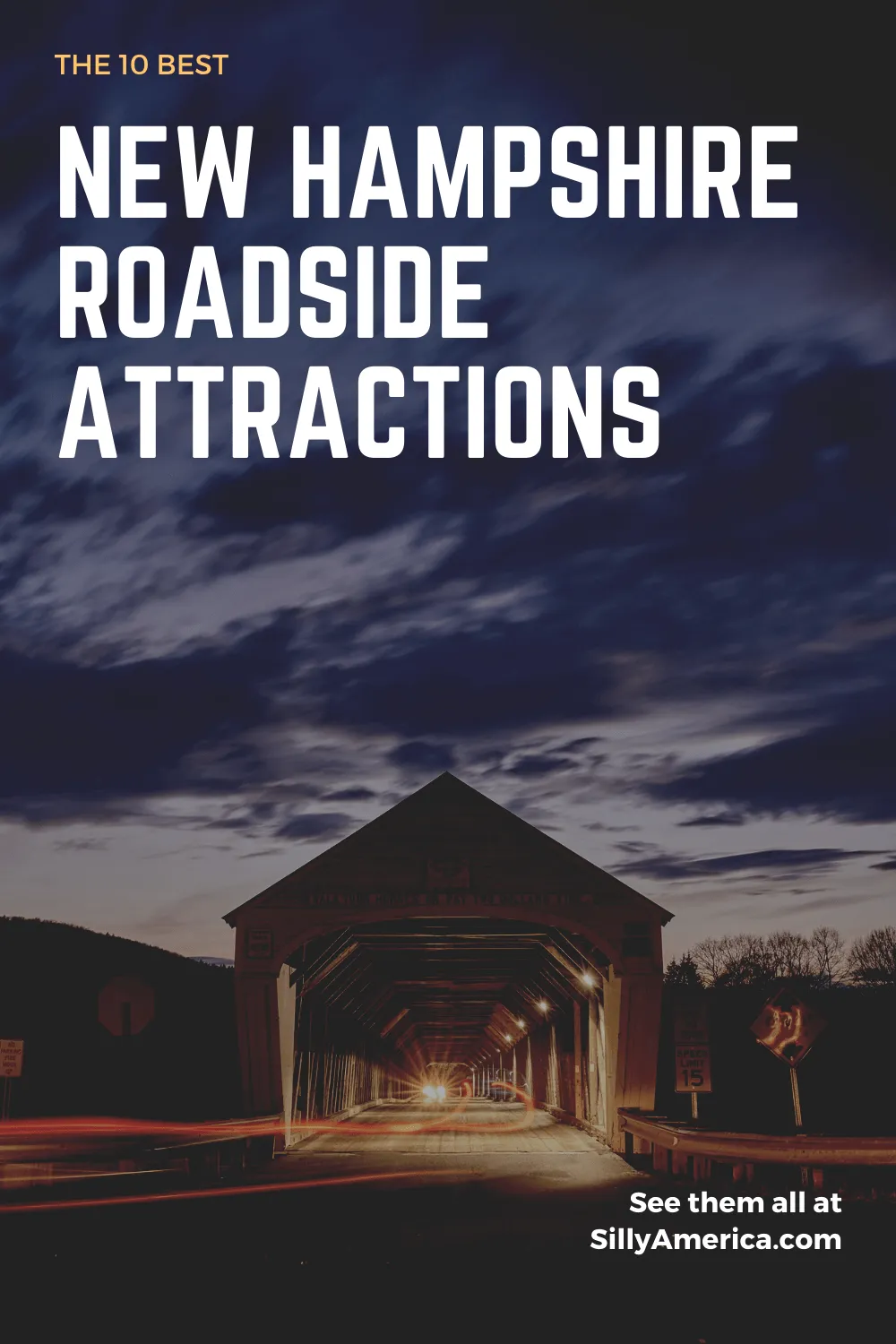 Photo by Cate Bligh on Unsplash