If I had a world of my own, everything would be nonsense. Nothing would be what it is, because everything would be what it isn't. And contrary wise, what is, it wouldn't be. And what it wouldn't be, it would. You see?
— Alice in Wonderland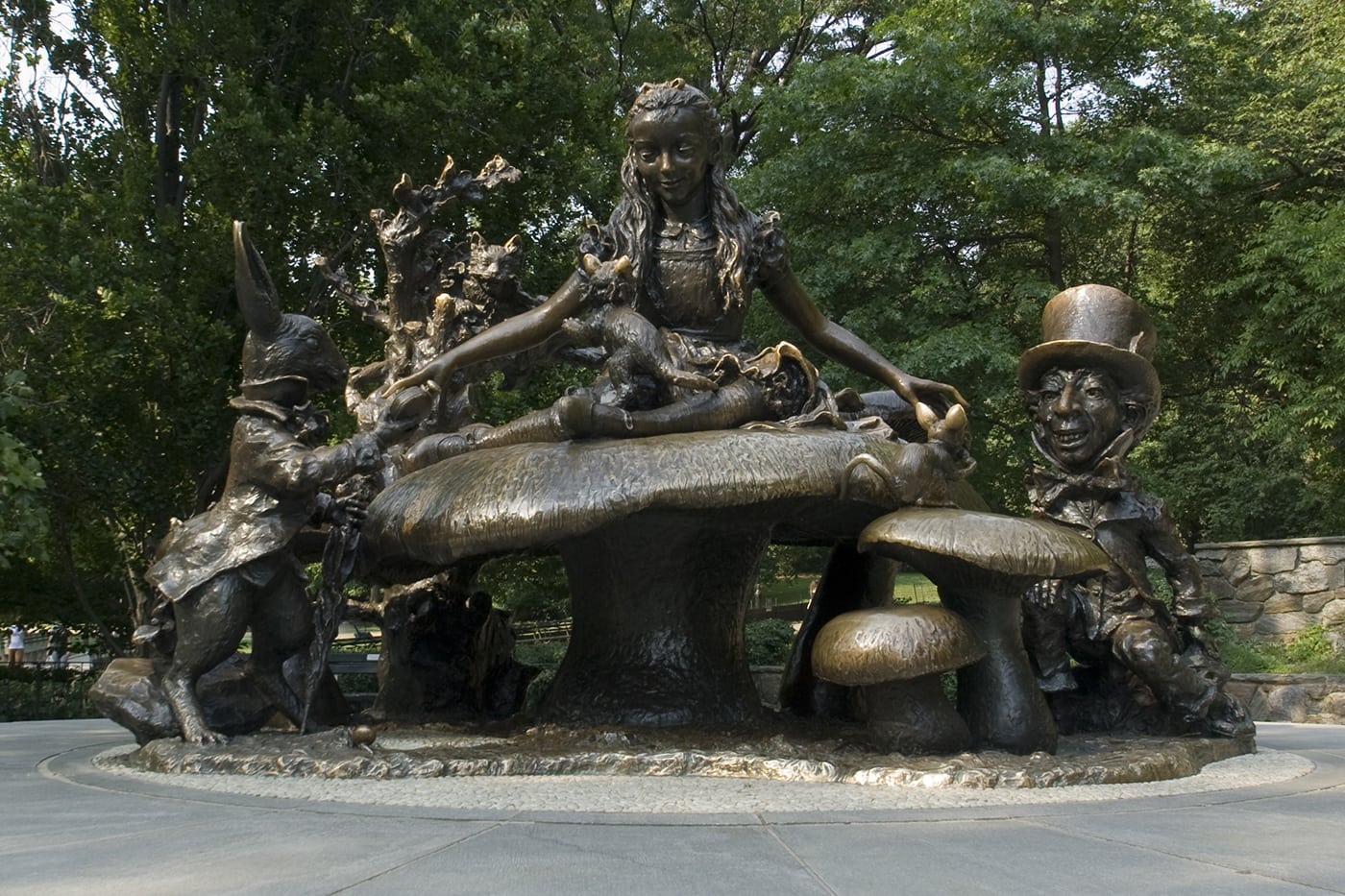 America is filled with so many silly wonders. I love the strange, the weird, the offbeat places and things and events and people that make up the landscape of my country. And I have made it my mission to try and see them all.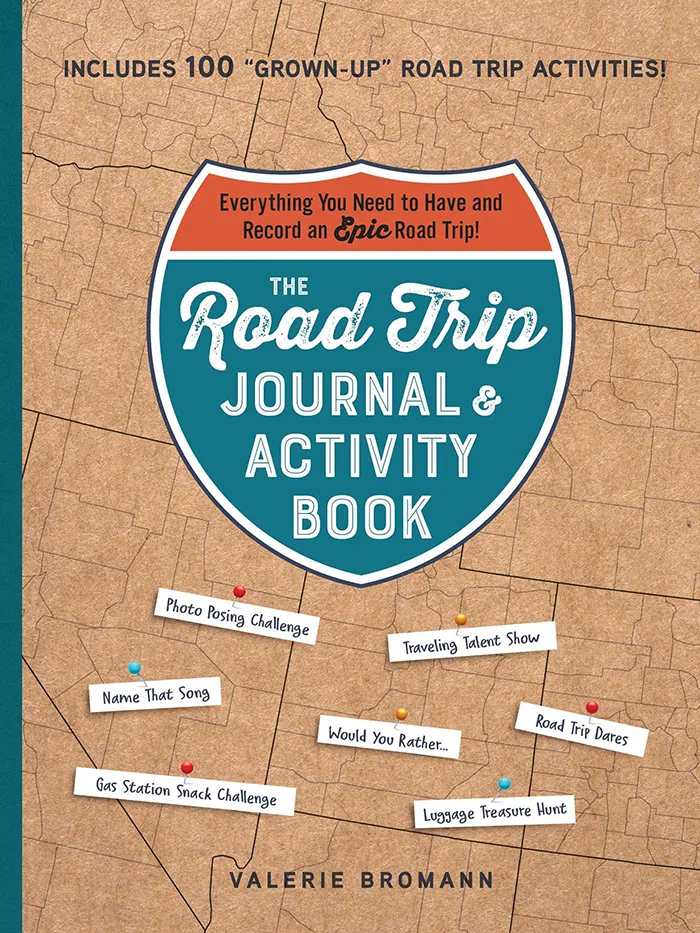 The Road Trip Journal & Activity Book
Everything You Need to Have and Record an Epic Road Trip!
Enjoy fun games and challenges to pass the time on your next road trip and have a keepsake to look back on for years to come with this entertaining must-have for your next vacation.
Alice in Wonderland is a wonderful book in which a young girl enters a world where everything is silly and crazy and off the wall. She experiences things, whether good or bad, that she never would have experienced if she didn't go off chasing that white rabbit.
While in New York I took a stroll through Central Park. In itself Central Park is a crazy place because it's so different and calm and, well, green, compared to the busting city that encapsulates it. But inside are much wonderment. One of my favorites is at the northern end of the Conservatory Water: a statue of the characters from Lewis Carroll's Alice's Adventures in Wonderland. Alice sits atop an enormous mushroom surrounded by The Mad Hatter, The March Hare, The Cheshire Cat, The White Rabbit, Alice's Cat Dinah and, the Dormouse.
This bronze statue was sculpted by José de Creeft in 1959. The creation was commissioned by philanthropist George Delacorte to honor his wife Margarita. It's a favorite New York roadside attraction amongst park visitors and epitomizes a world of adventure and silliness.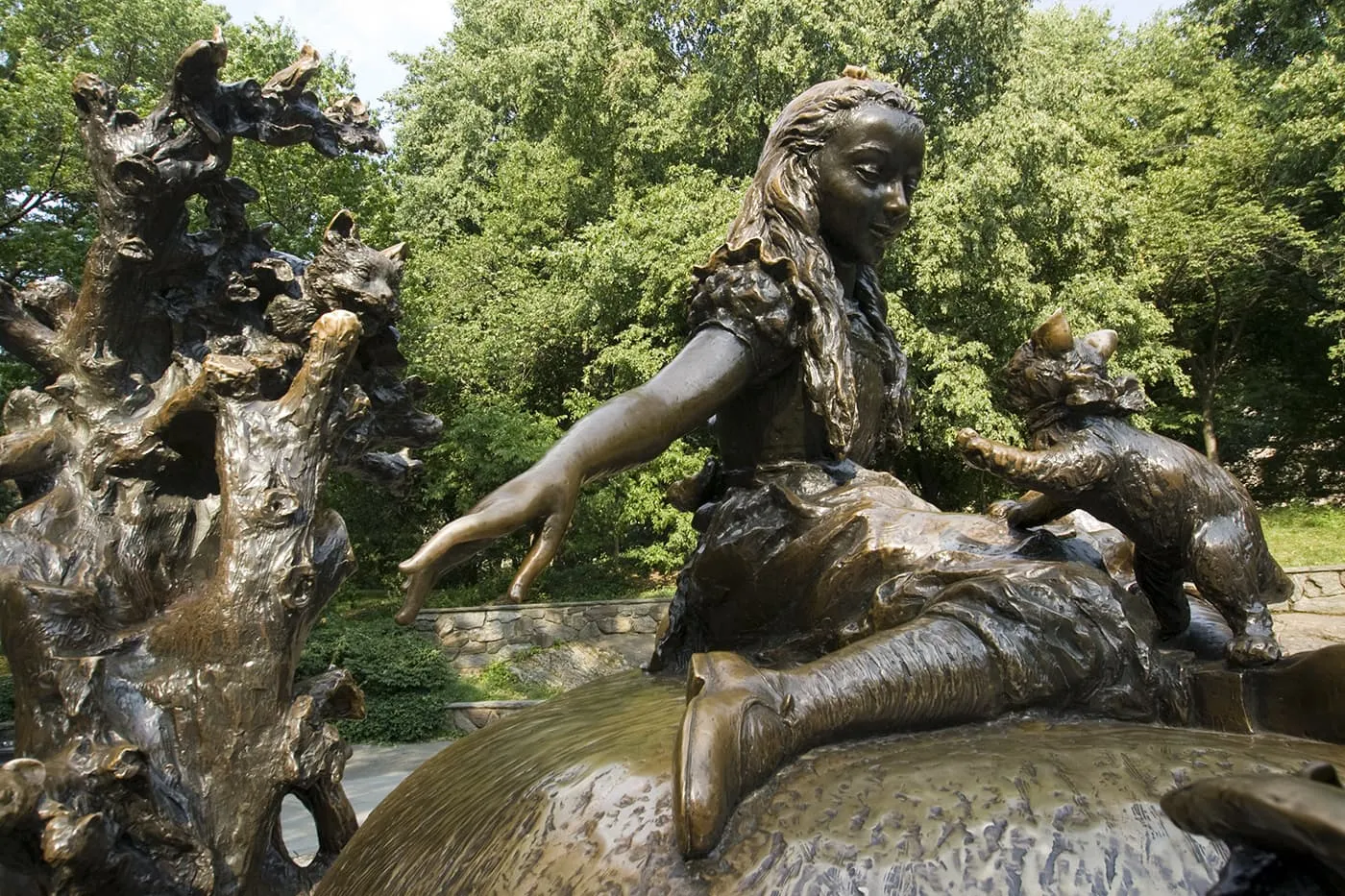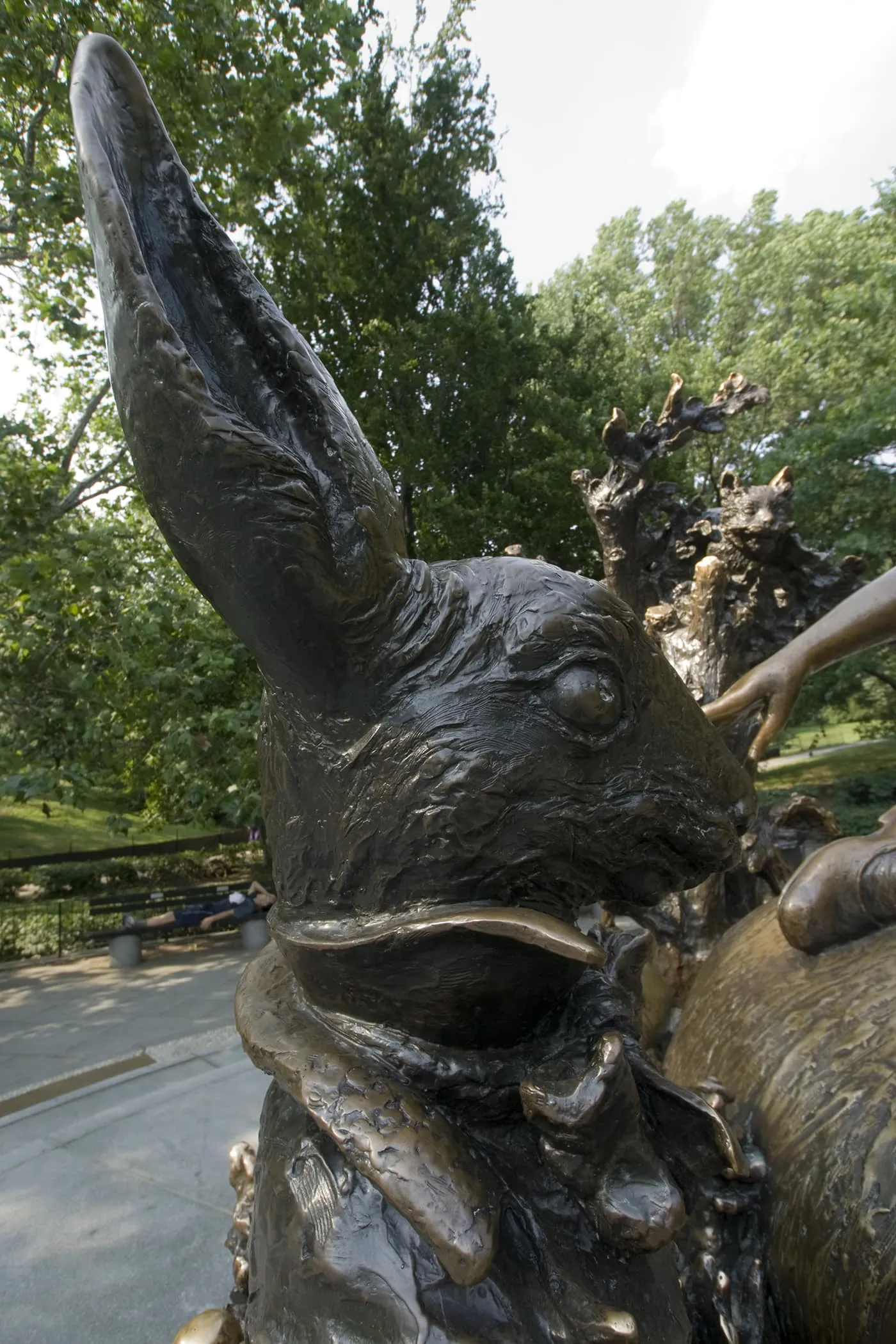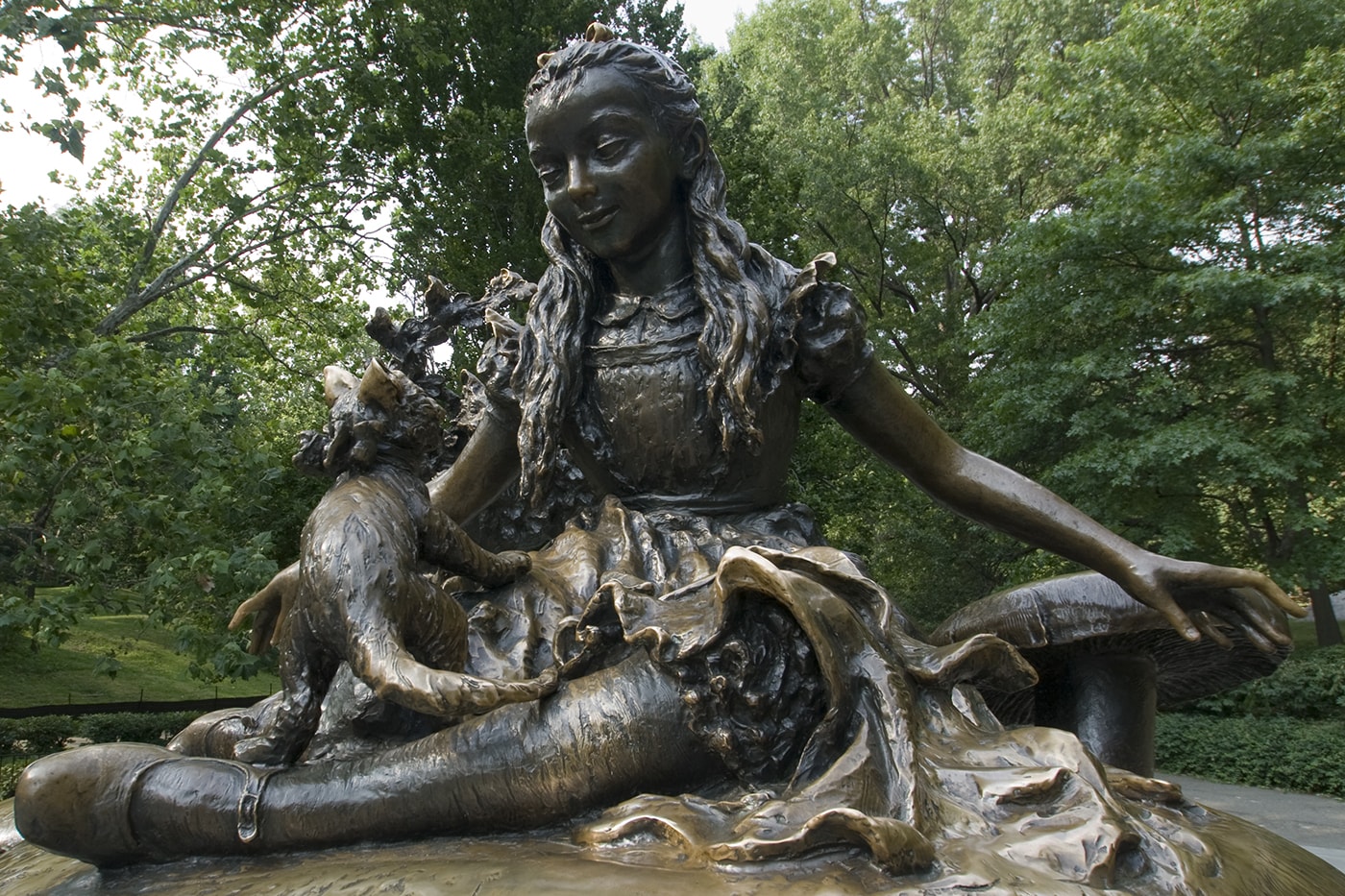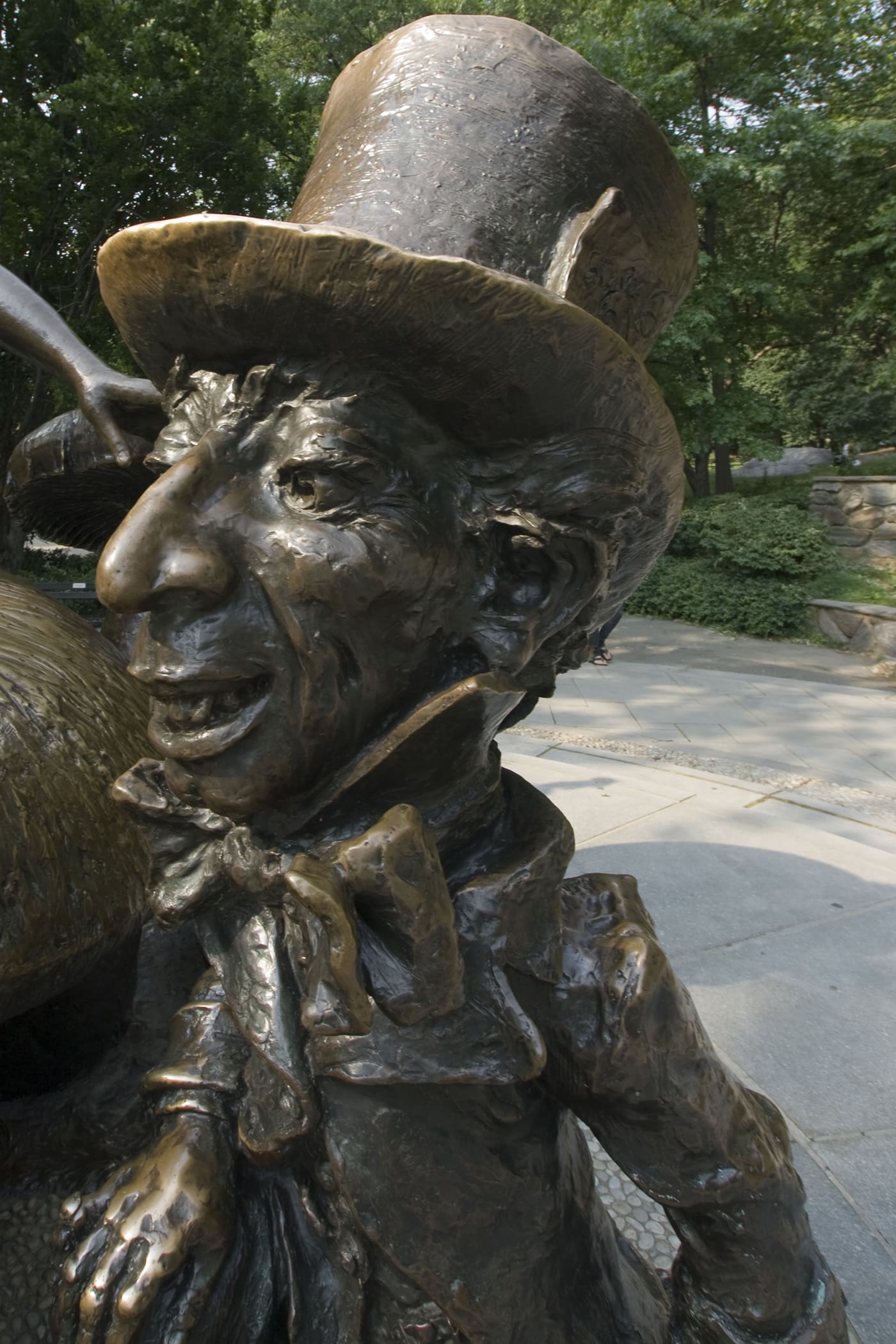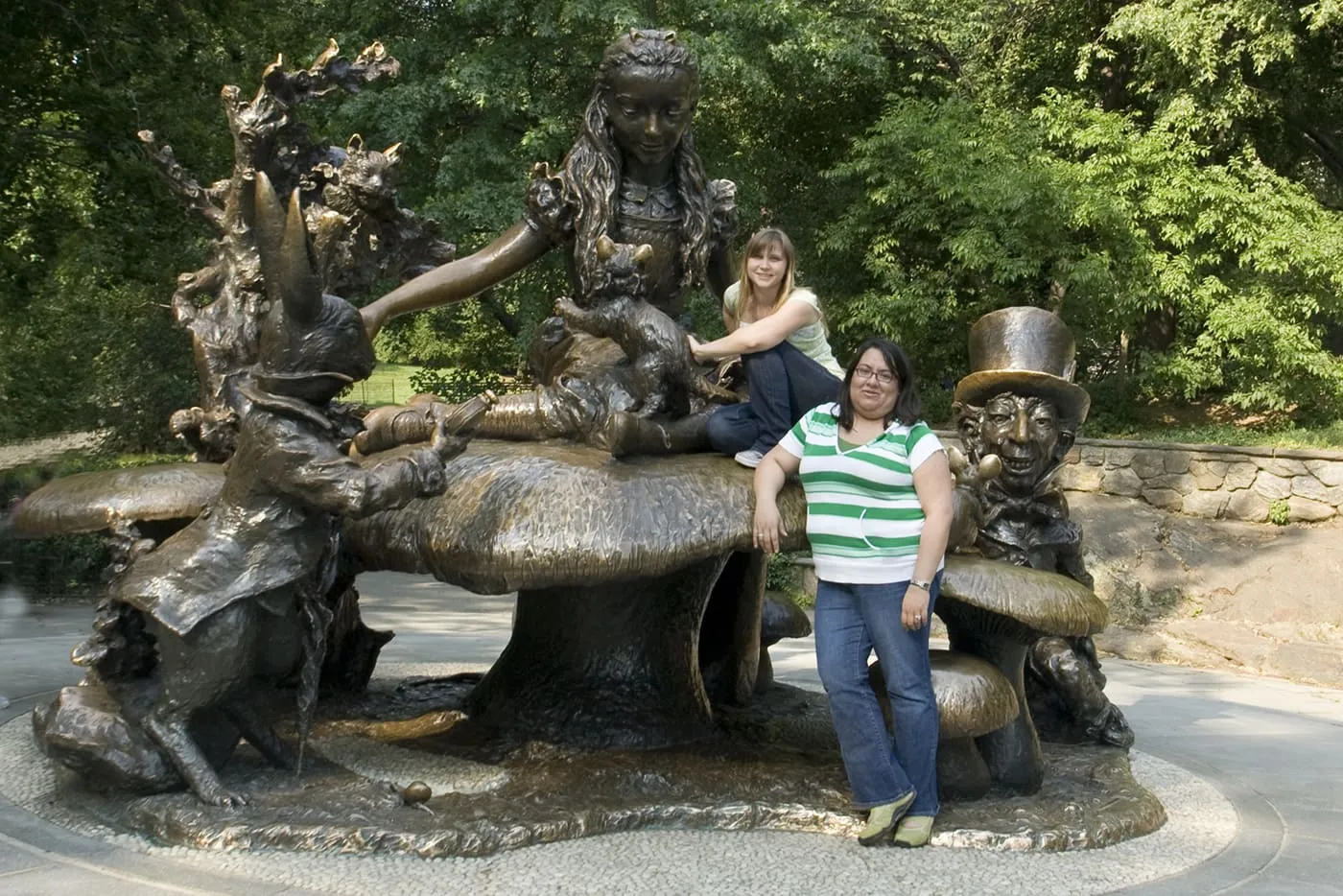 Site: Alice in Wonderland Statue
Location: Central Park, East 74th Street, north of Conservatory Water, New York, New York
Cost: Free to see.
Hours: 6:00am – 1:00am, M-F
Date: July 3, 2008
Pin this post: