This is the reaction many people have to the famed Guberburger served at The Wheel Inn in Sedalia, Missouri: EW!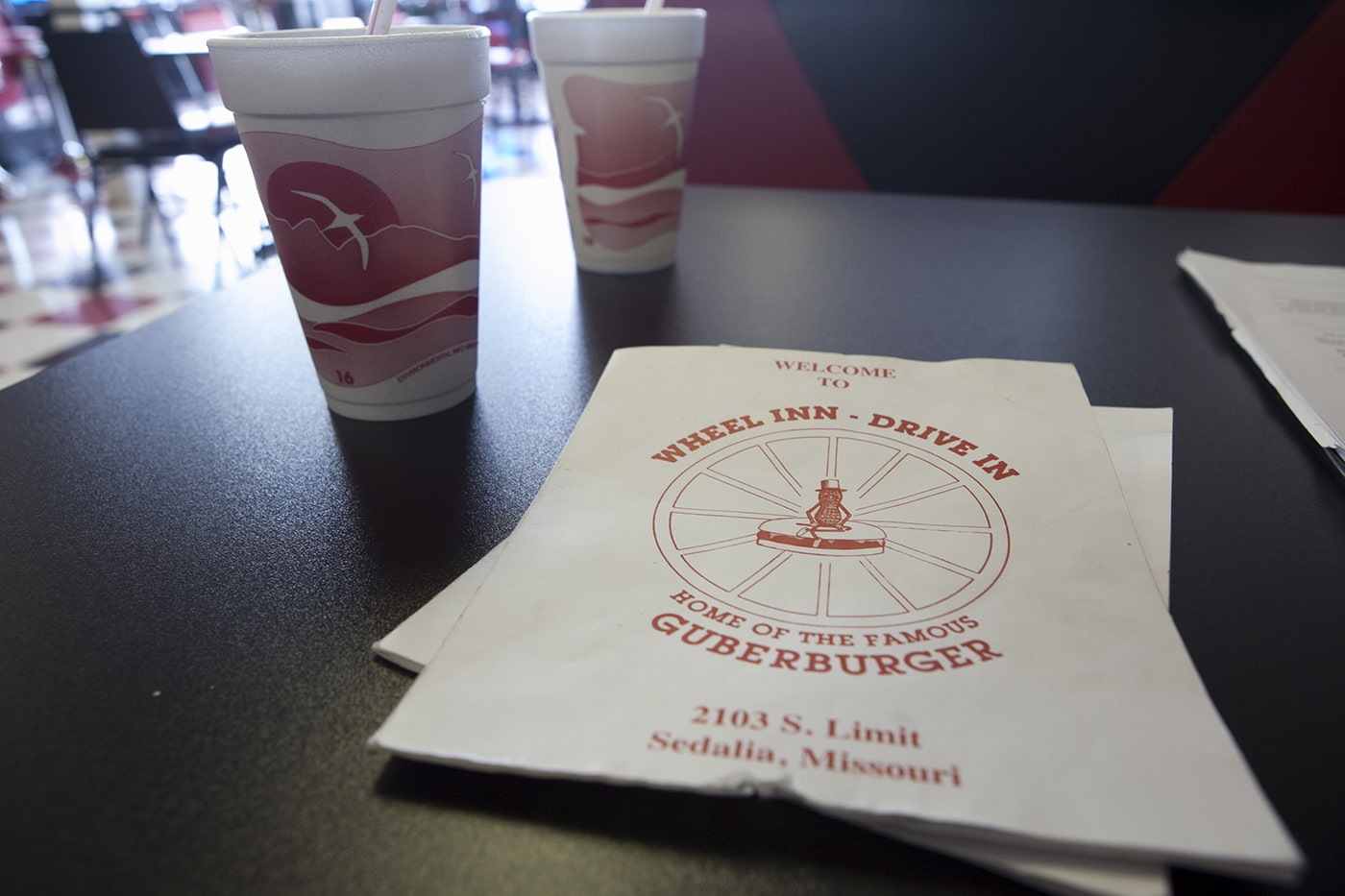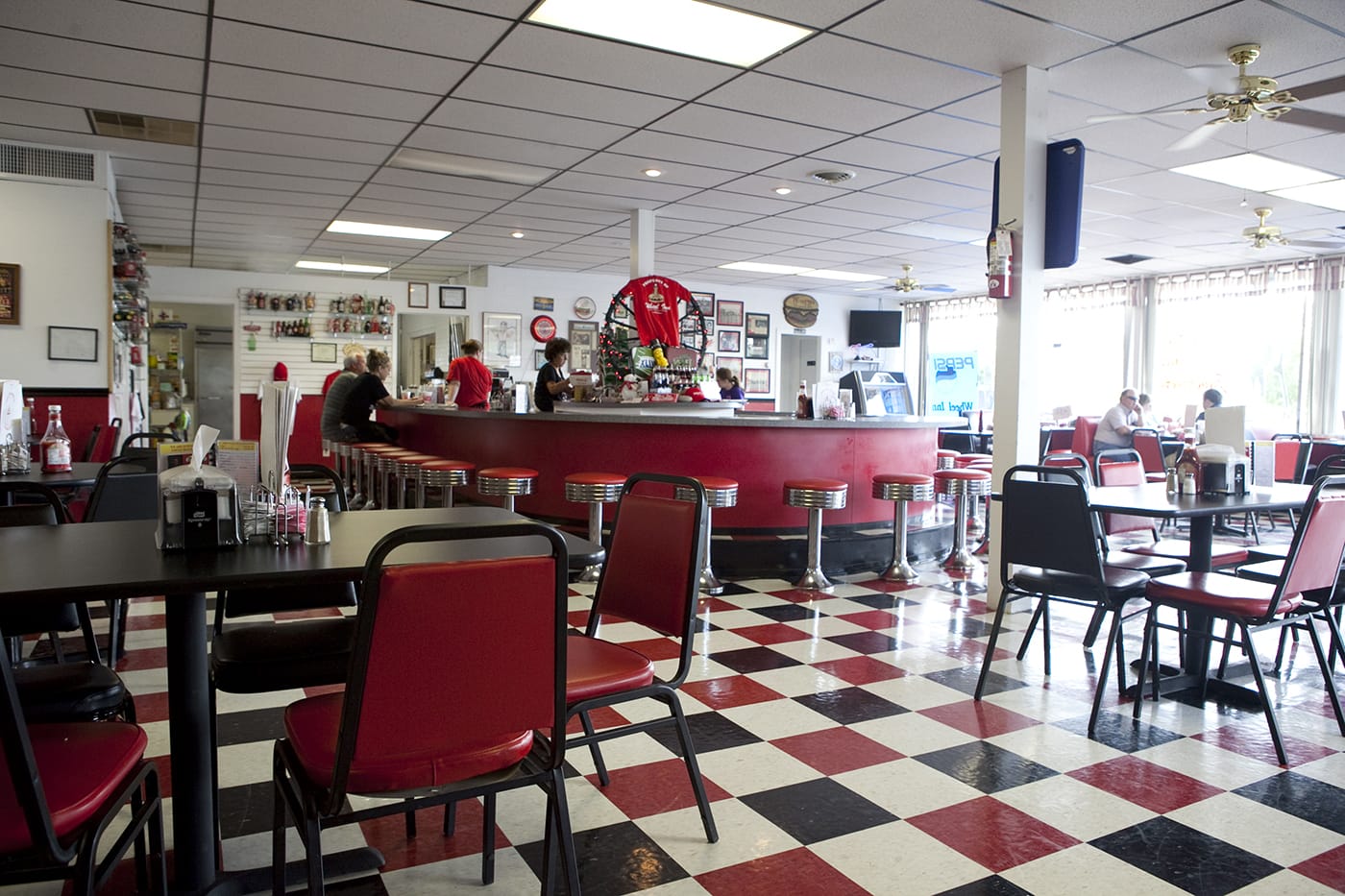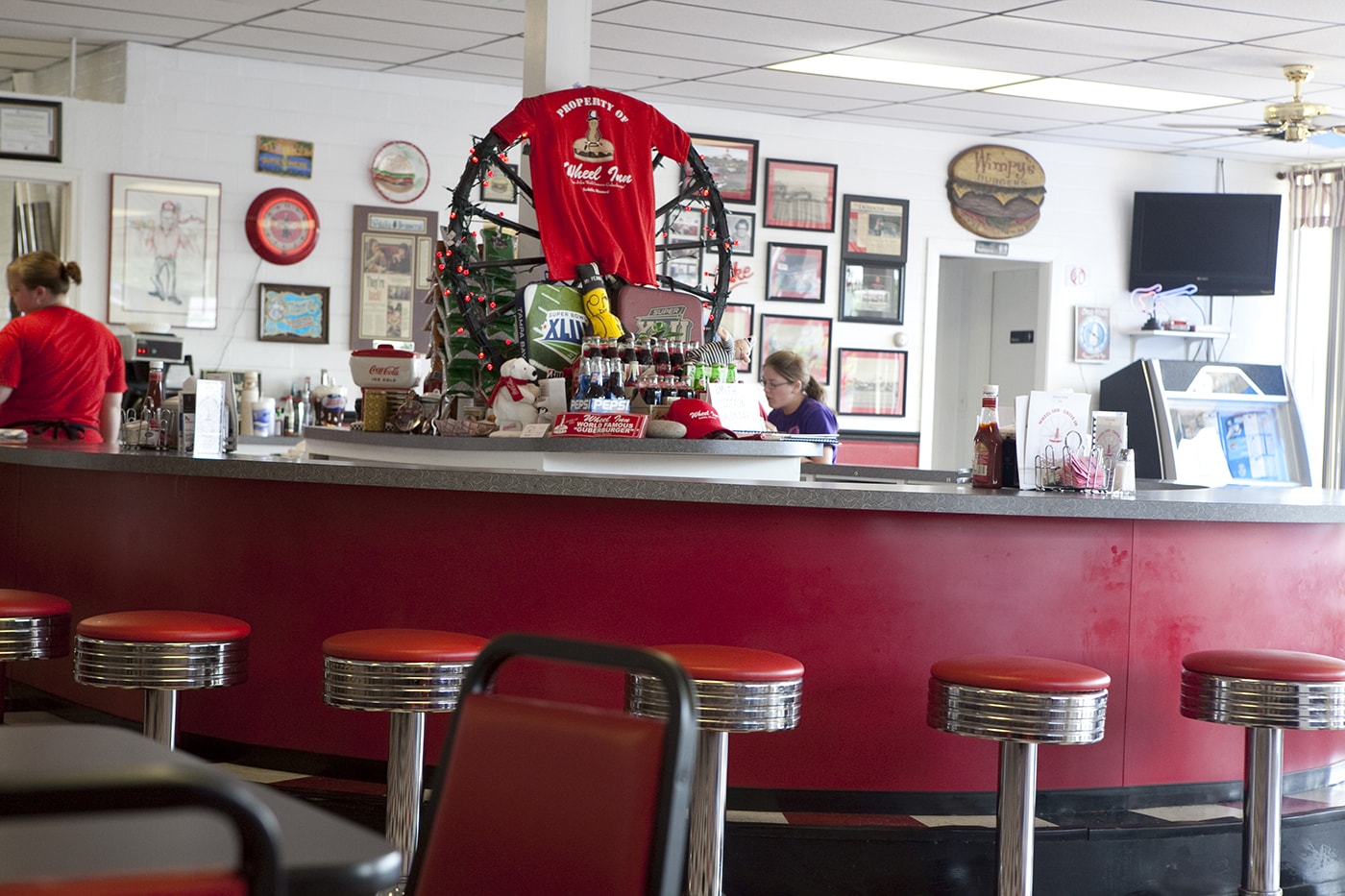 Their burger, the Guberburger, is a beef patty on a white bun topped with lettuce, tomato, mayo…and…peanut butter. I have to admit I thought ew myself but not for the peanut butter, I was fine with that…but for the lettuce, as I adamantly hate lettuce, but I felt I should get it as they thought it should be served…and it was pretty darned delicious!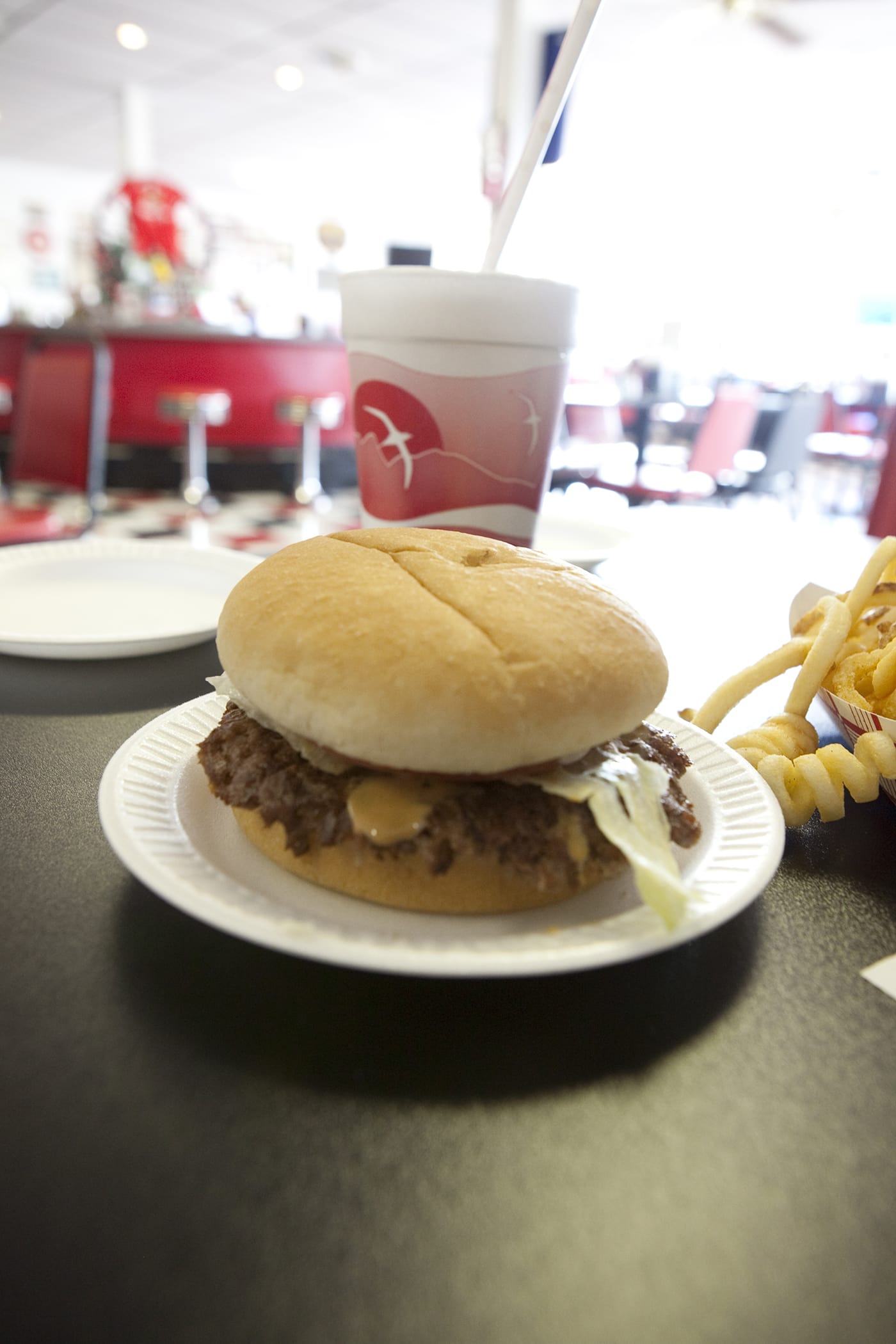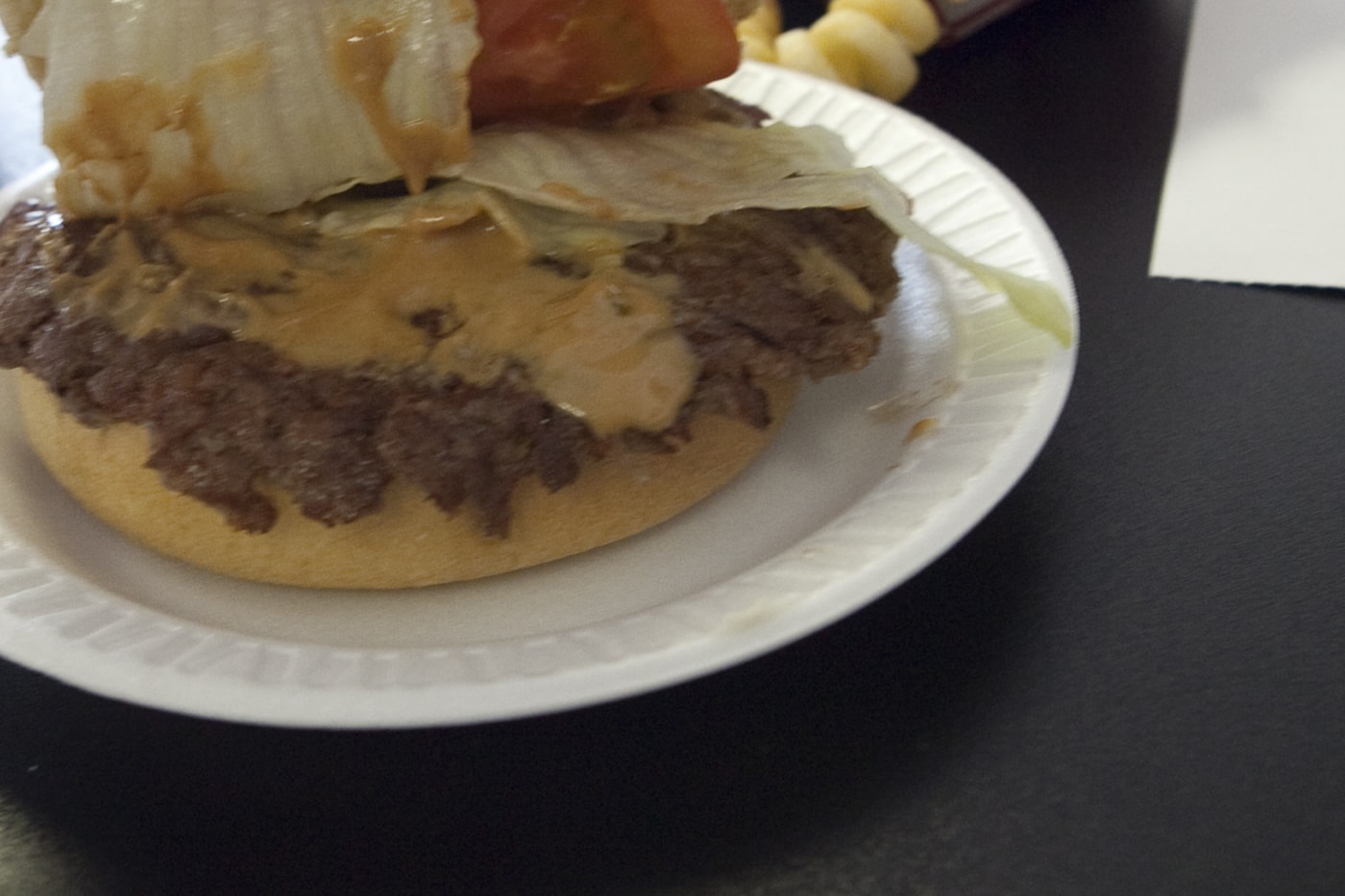 Since the 1940s The Wheel Inn had been pumping out burgers, unfortunately they were forced to close their doors in 2007 due to a highway expansion project. Luckily for everyone a former employee, Judy Clark, reopened the restaurant in a new location, and the guberburger lives on!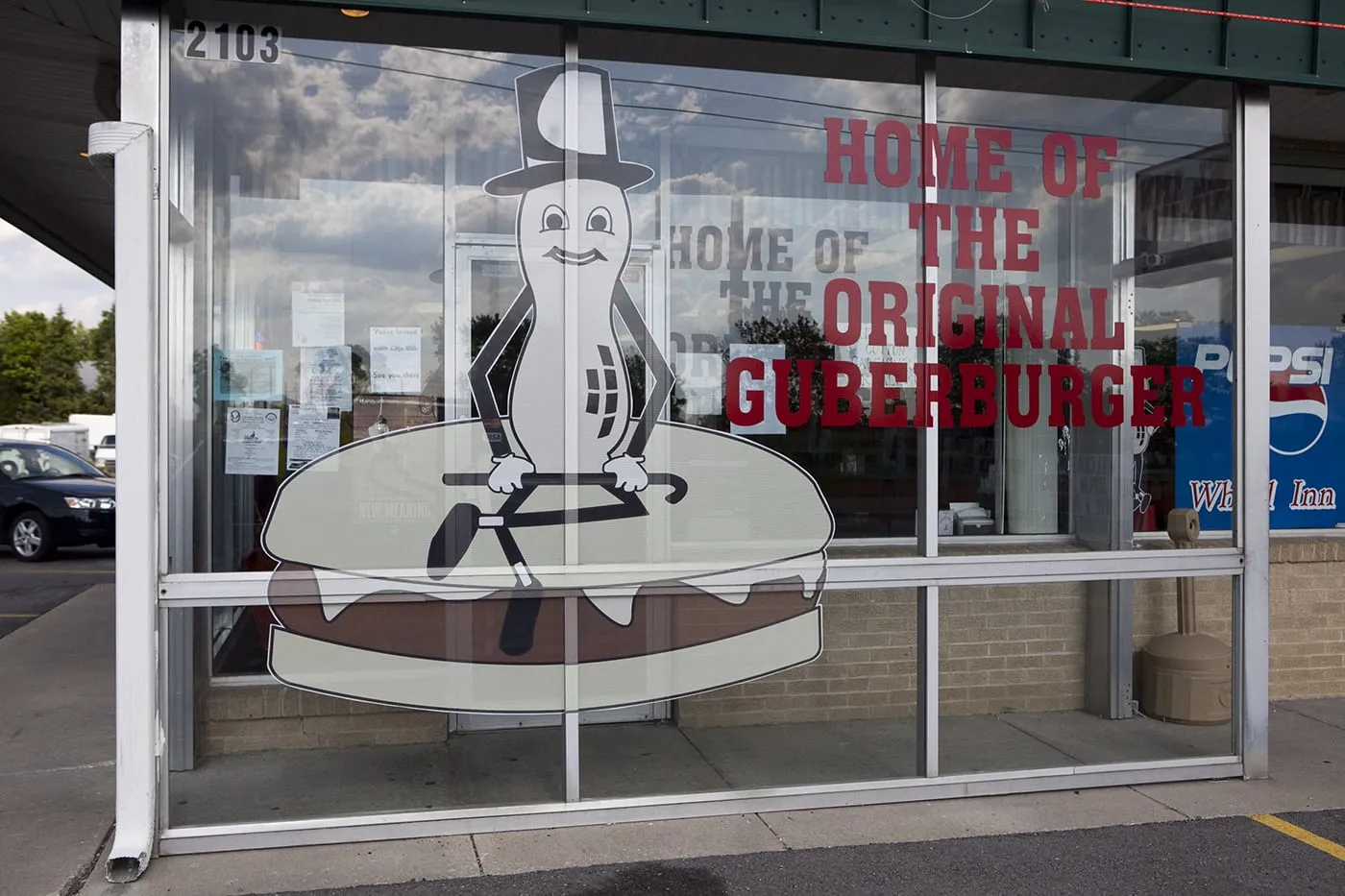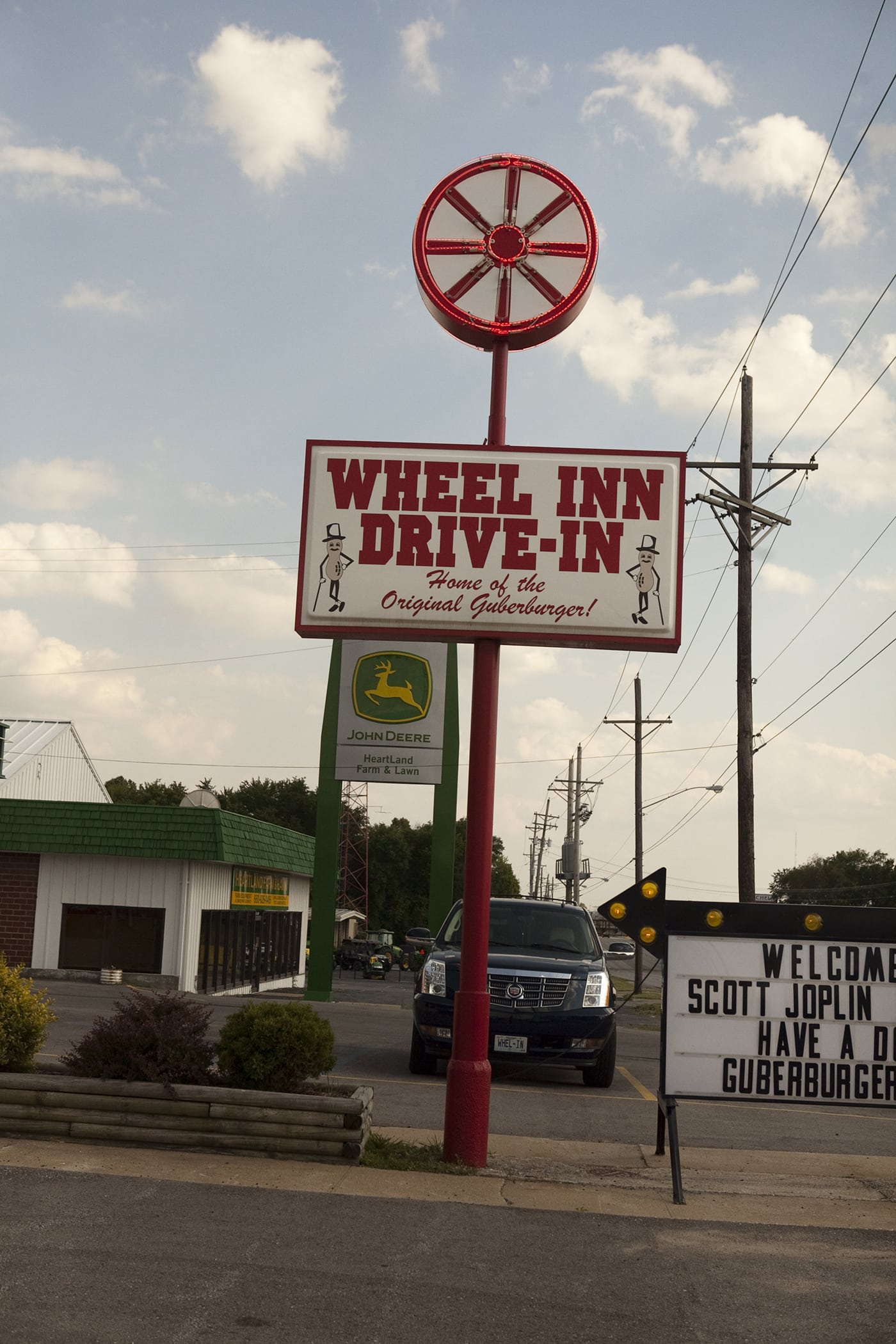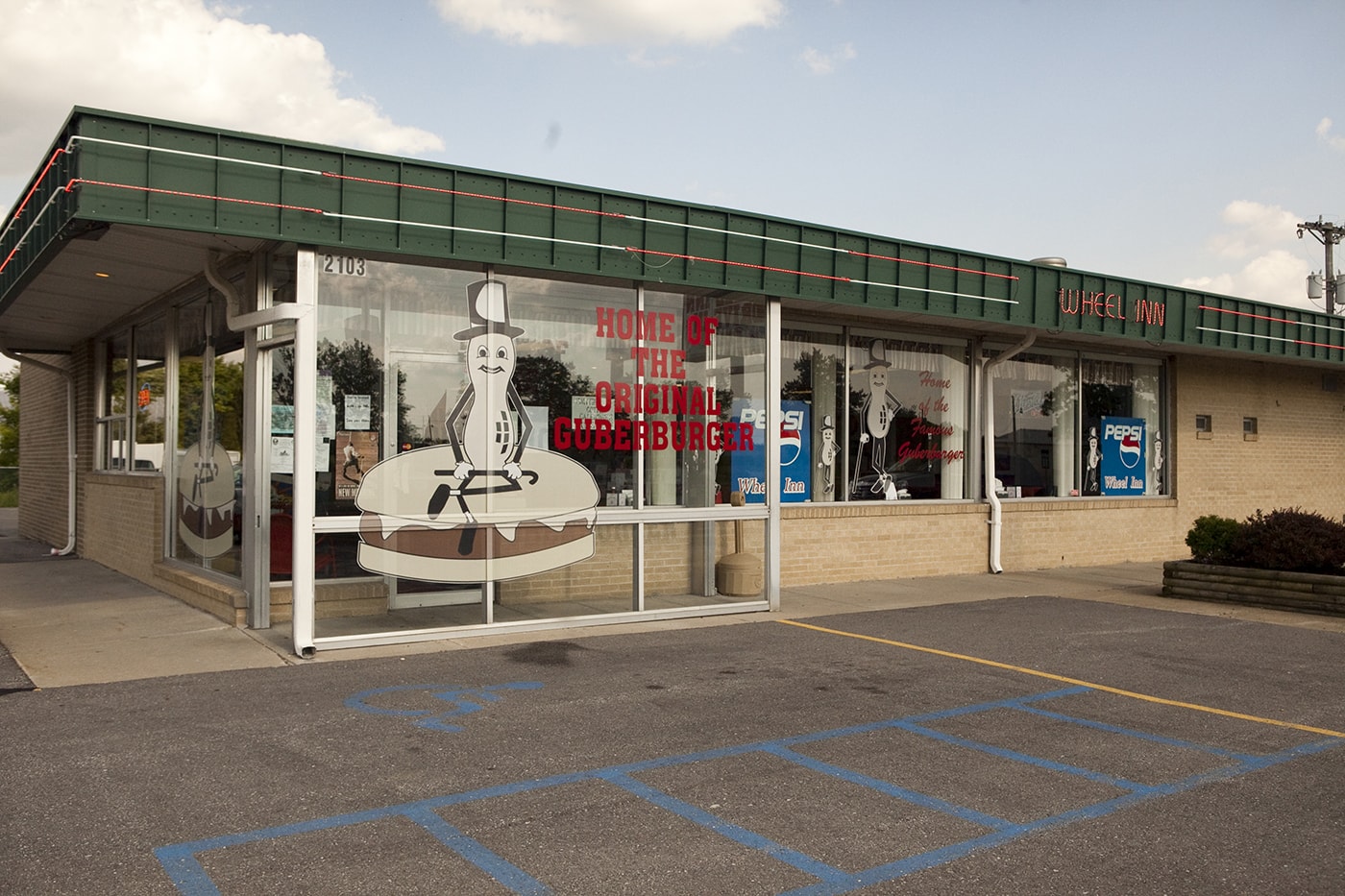 So while your first reaction might be "Ew" I beg you to stop in Sedalia for a hot peanut butter slabbed burger. It's a taste sensation that definitely should not be missed.
The Wheel Inn
2103 S Limit Ave
Sedalia, MO 65301