Confession: I am afraid of heights. Actually, I am afraid of falling from heights. I did OK at the top of the Eiffel Tower, for instance. Because I was caged in just so that I was fine. But I am not going anywhere near the glass floored projection on top of the Sears Tower anytime soon (and yes, it is and always will be the Sears Tower). So, let me tell you, I wasn't quite sure what I was getting myself into when I went to the City Museum in St. Louis. I knew it was a crazy world in itself museum with crazy and wacky and weird things abounding at every corner. But I also knew that much of this adult playground's draw (and, OK it is great for kids too) was the multitude of things to climb on and climb through and slide down.
But, whether you're afraid of heights like me or not, there is so much to see and experience at the City Museum and it is still one of the craziest things to do in St. Louis and a lot of fun for adults and kids alike.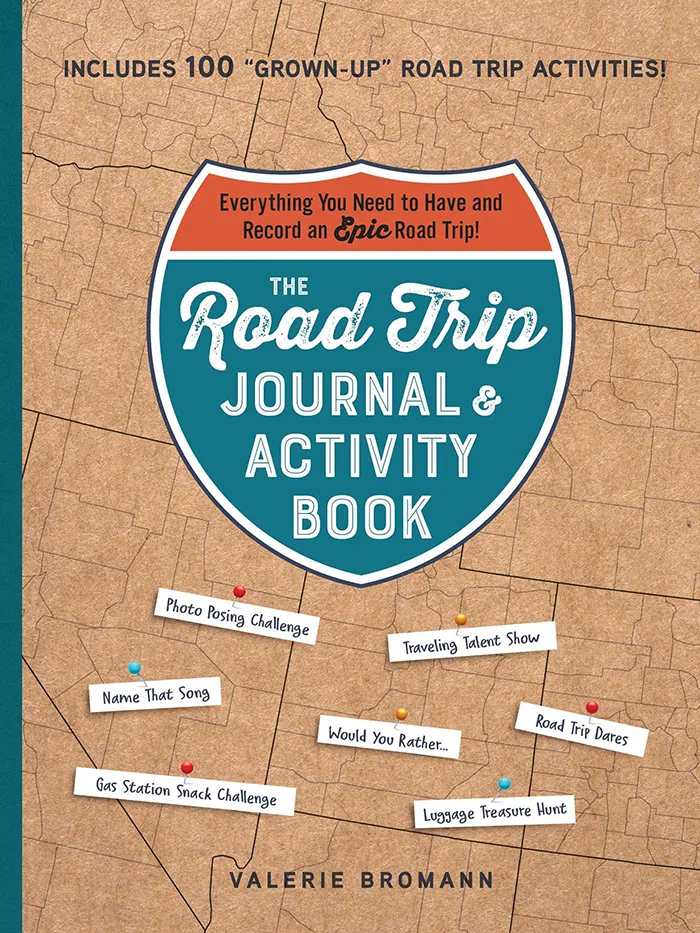 The Road Trip Journal & Activity Book
Everything You Need to Have and Record an Epic Road Trip!
Enjoy fun games and challenges to pass the time on your next road trip and have a keepsake to look back on for years to come with this entertaining must-have for your next vacation.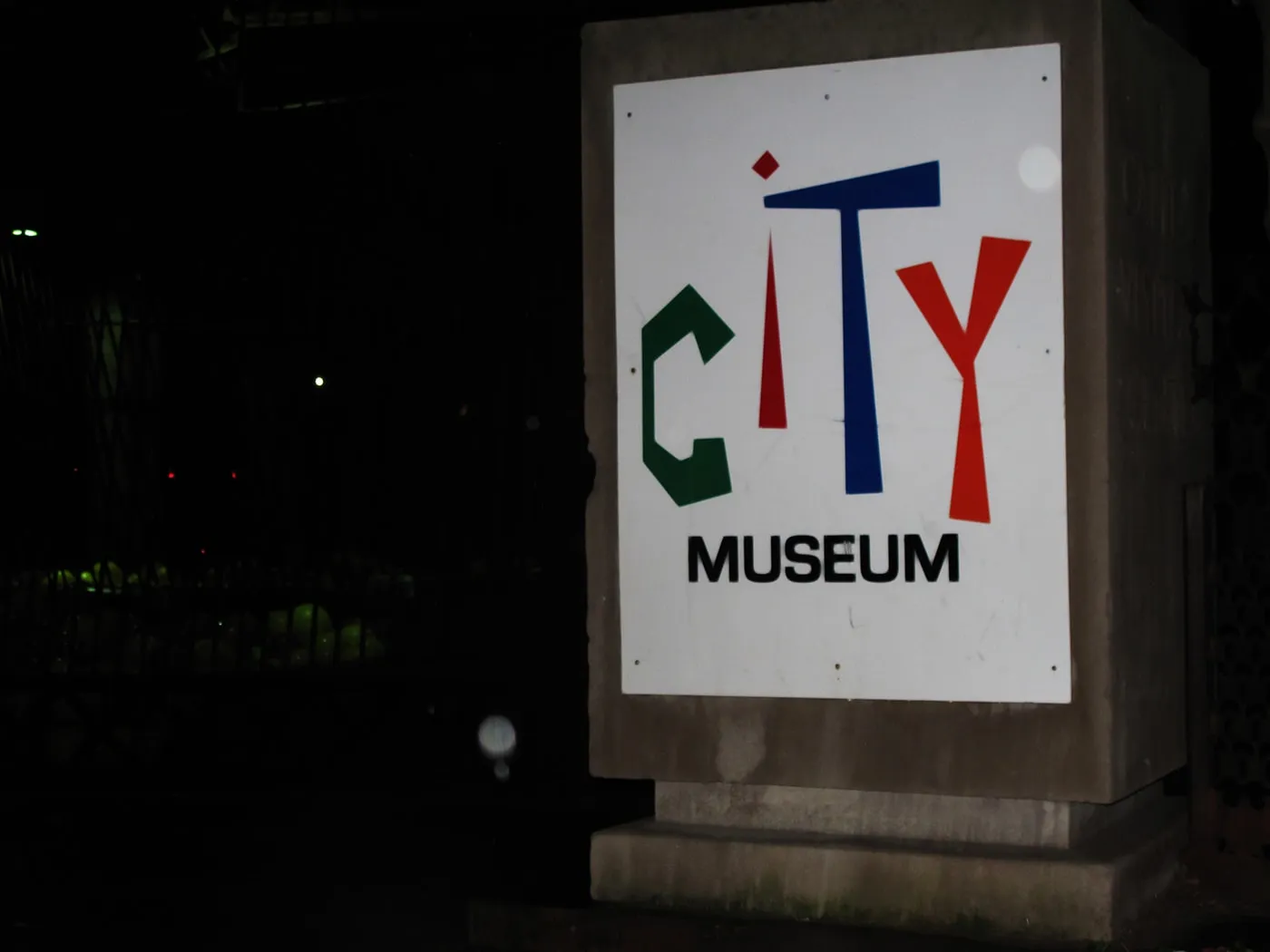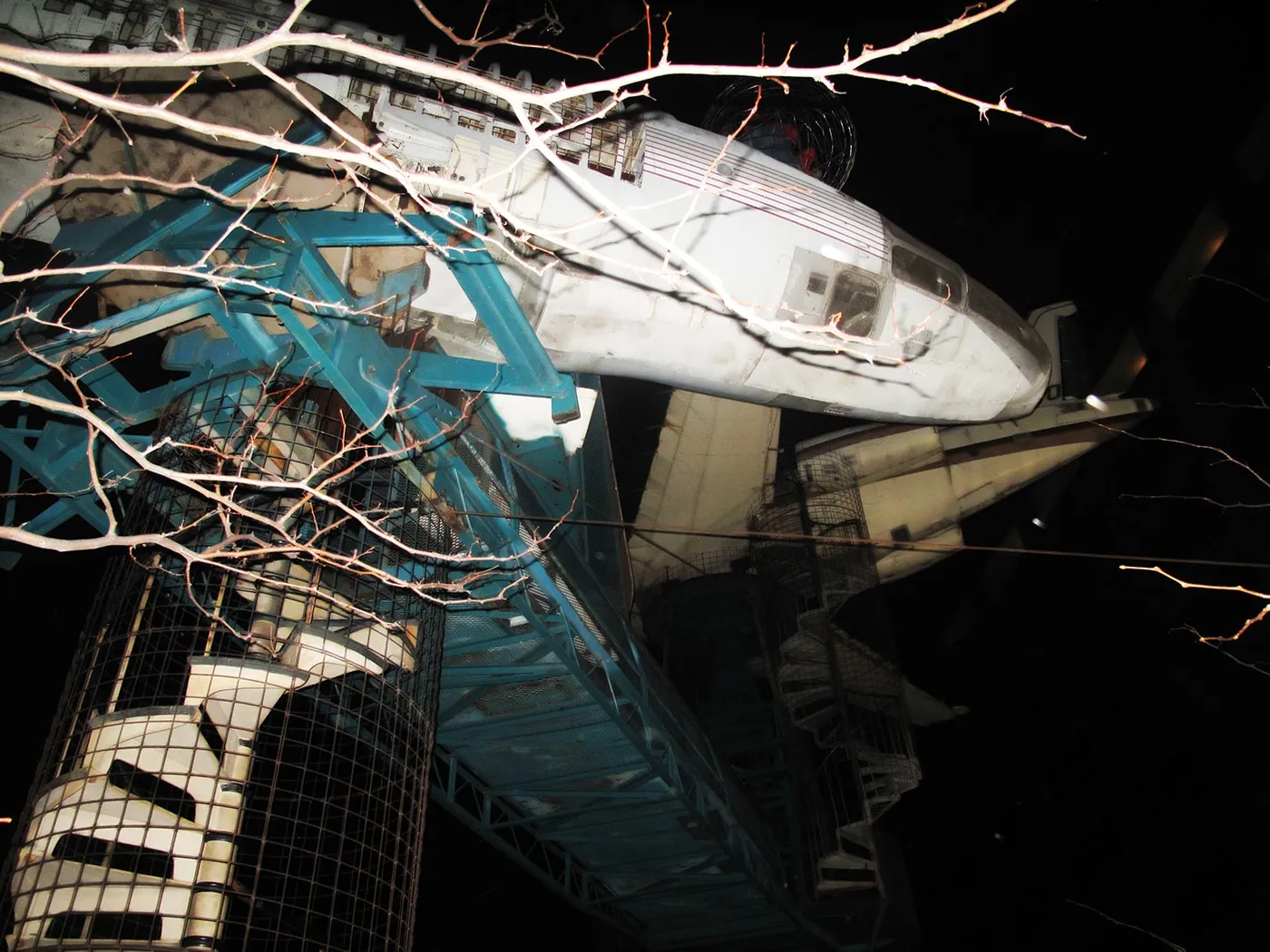 What is the City Museum in St. Louis?
The word museum doesn't quite encapsulate what the City Museum is. It's really more a giant playground than a museum and every inch is meant to be touched, climbed on, crawled through, and explored.
Sure, there are artifacts and collections to explore, but the real draw is the interactive artwork that you're able to experience first hand.
The entire place is constructed of mainly repurposed architectural and industrial artifacts from St. Louis and is housed in a 600,000 square-foot building that was formerly home to the International Shoe Company. (It even used to house a big shoe made of shoes before that attraction was moved to Clayton.). Opened to visitors in 1997, it was conceived by sculptors Bob Cassilly and his then-wife Gail Cassilly.
The museum is 600,000 square feet and houses over 29,000 artifacts from around the world.
Things to see and do at the City Museum in St. Louis, Missouri:
There are many things to see and do at the City Museum! Here are some of the highlights to look for!
The Rooftop
Open from March through October (weather dependent), the City Museum rooftop is its own wonderland to explore. There's a 3,000 pound praying mantis statue, a giant caged slide, a high-in-the sky ferris wheel, a climbing tower, and an out of commission school bus.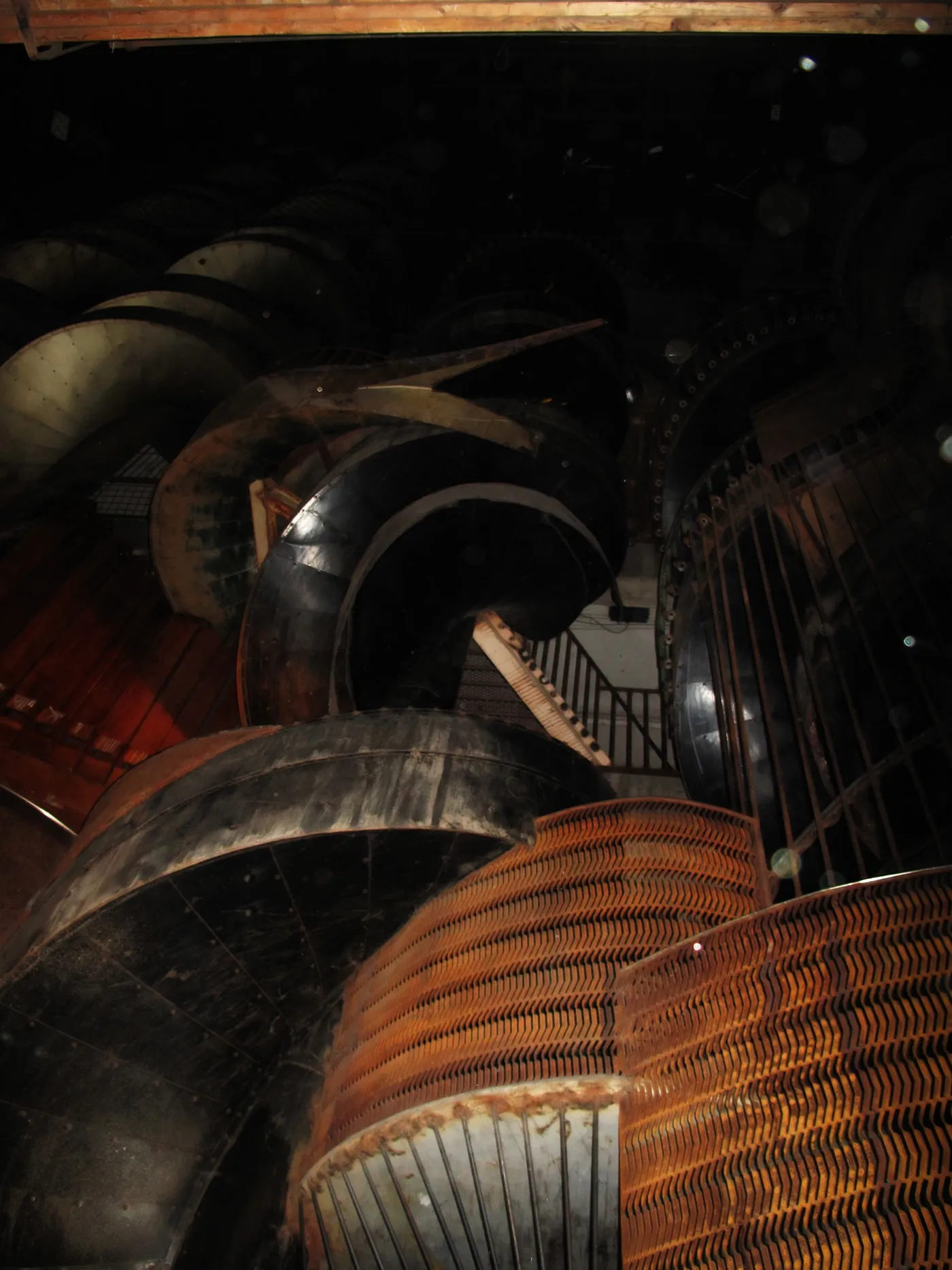 Slides
One of the best ways to get around the City Museum is to take one of the many slides. Built around the old spiral chutes from the original shoe factory, there are slides in nearly every installation, more than 30 in total, including seven toddler town slides, three rooftop slides, and two 10-story spiral slides.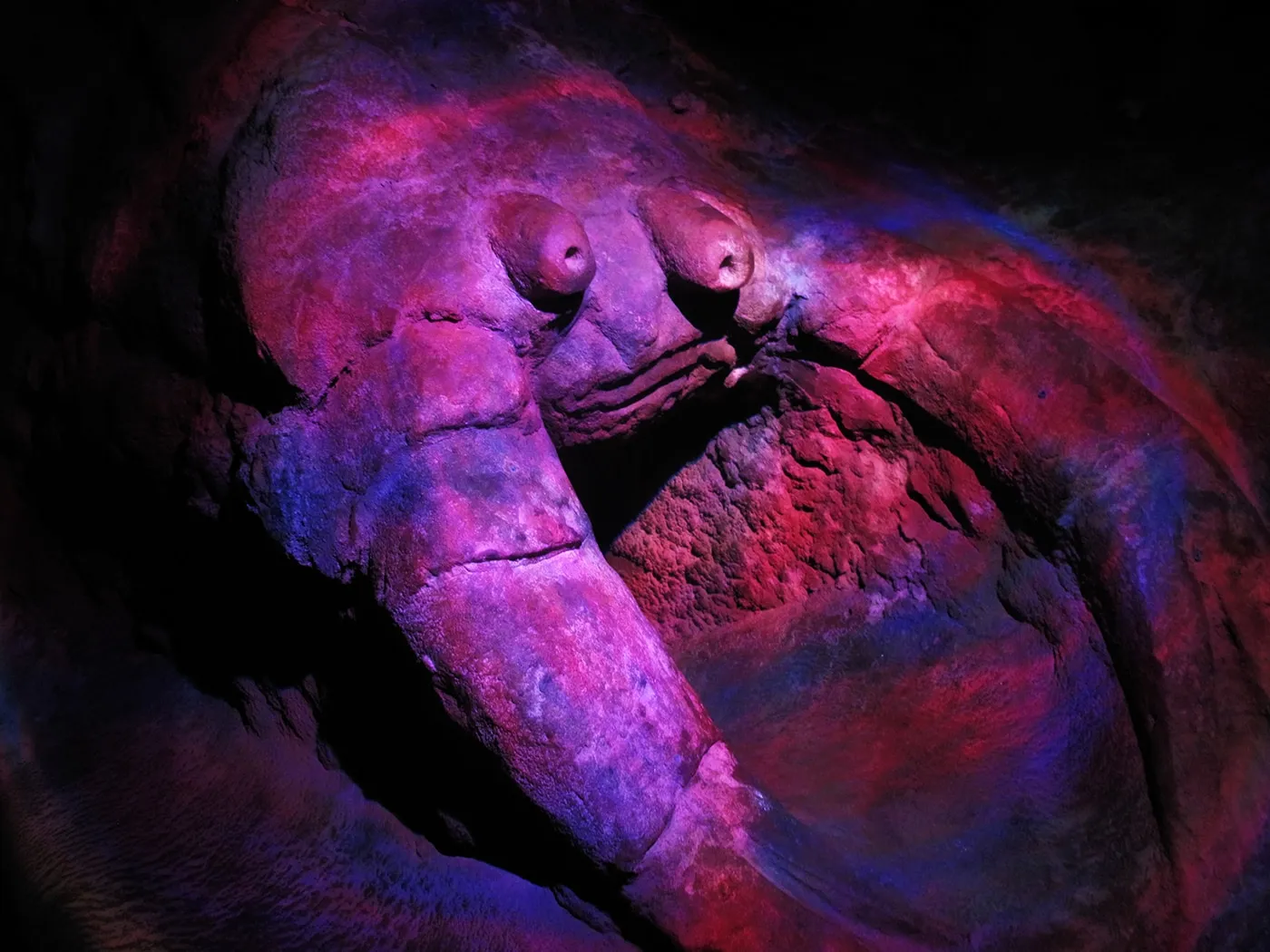 Enchanted Caves
Running through the center of the City Museum in St. Louis, Missouri, is a series of elaborate caves and shoe shafts that wind up the 10-stories inside of the building, from the very top to the very bottom. And at most every turn there is another mythical creature coming out of the foundation and even a 1925 Wurlitzer organ.
The spirals are built within the original structure of the shoe factory. Shoes would be places within the spirals so they could easily travel from the top to the loading dock below.
Treehouse and Tunnels
Find giant tree trunks and slides throughout the museum that reach from the first floor through the third and even burrow into tunnels under the museum.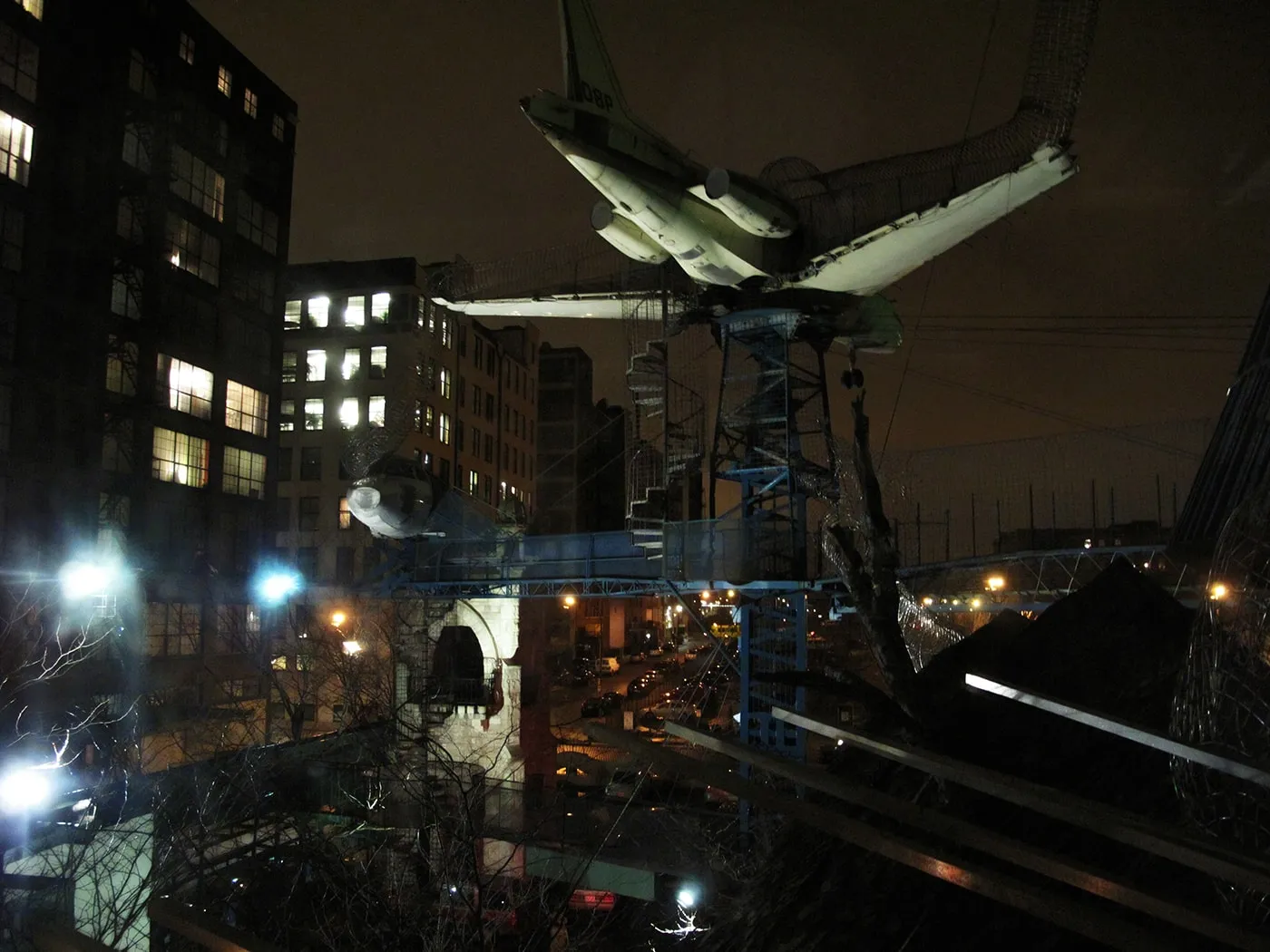 MonstroCity
The outside of the City Museum is just as wild and fun as the inside. Dubbed "MonstroCity" here you will find climbing apparatuses, a 4-story wrought-iron slinky, giant airplanes, castles, bridges, fire engines, rockets, and a giant ball pit.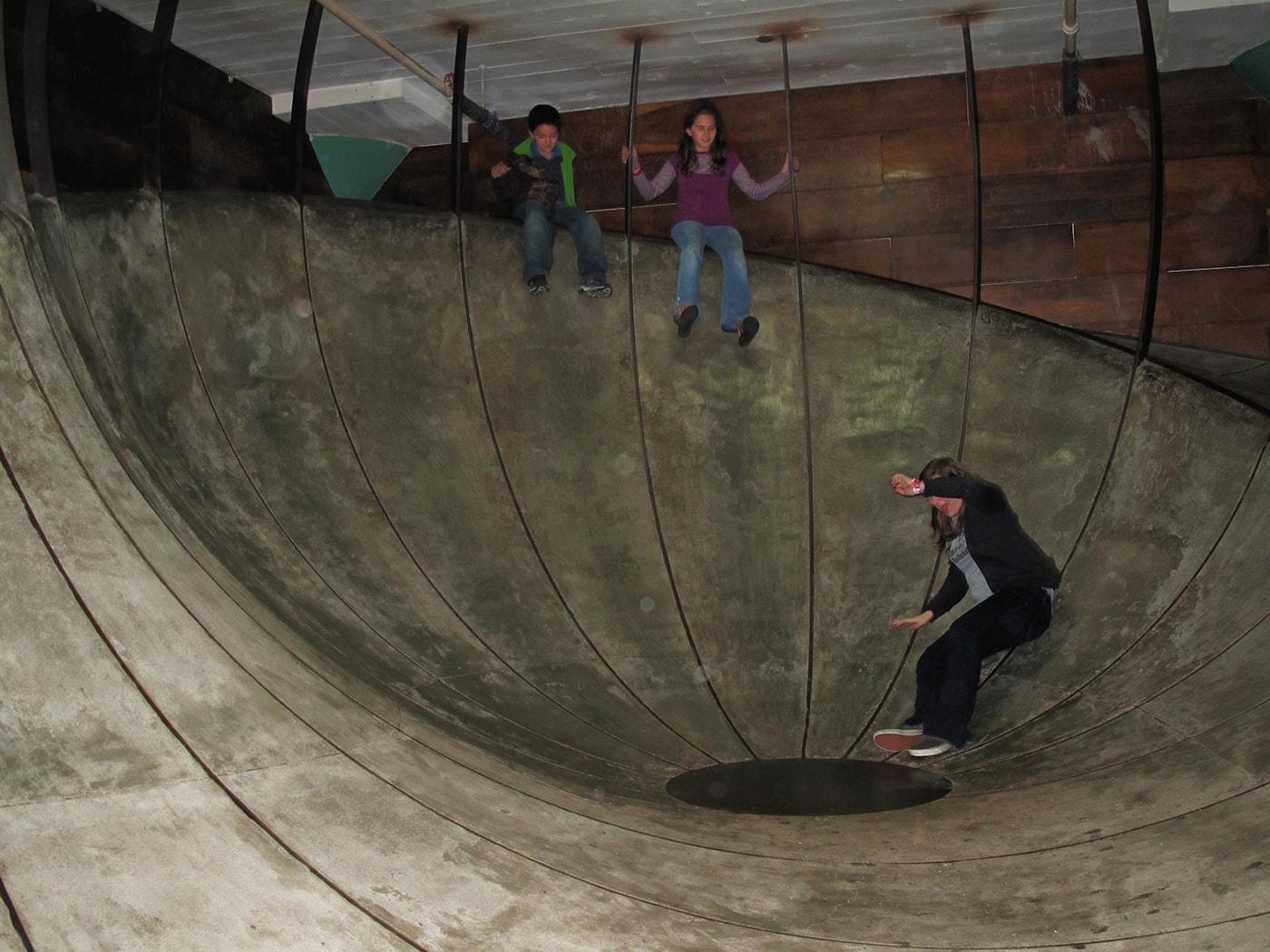 Skateless Park
Skateless Park is a collection of skateboard ramps inside the City Museum…it's an indoor skateboard park…but with no skateboards allowed! So, what do you do in the City Museum skatepark? Run! Jump! Dive! Slide! Play! Really, whatever you want, as long as your feet are planted and no wheels are involved!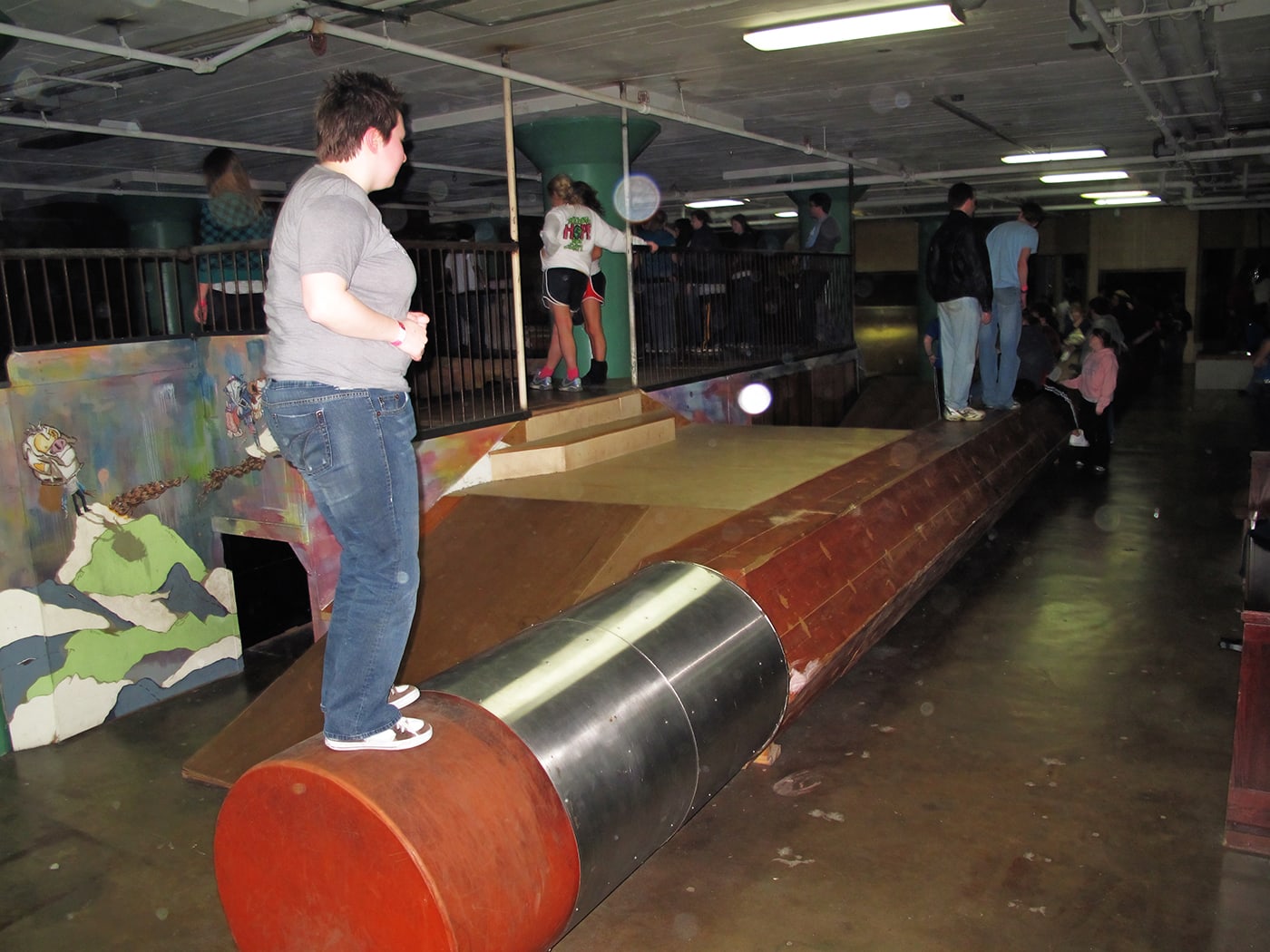 The World's Largest Pencil
On January 18, 2007, the City Museum in St. Louis, Missouri, became home to yet another marvelous creation: The World's Largest Pencil!
At the equivalent of 1,900,000 regular pencils this giant #2 could take a whole lot of standardized tests. The pencil contains 4,000 lbs of Pennsylvania graphite, has a real erasing rubber eraser, and weighs an astonishing 250 pounds!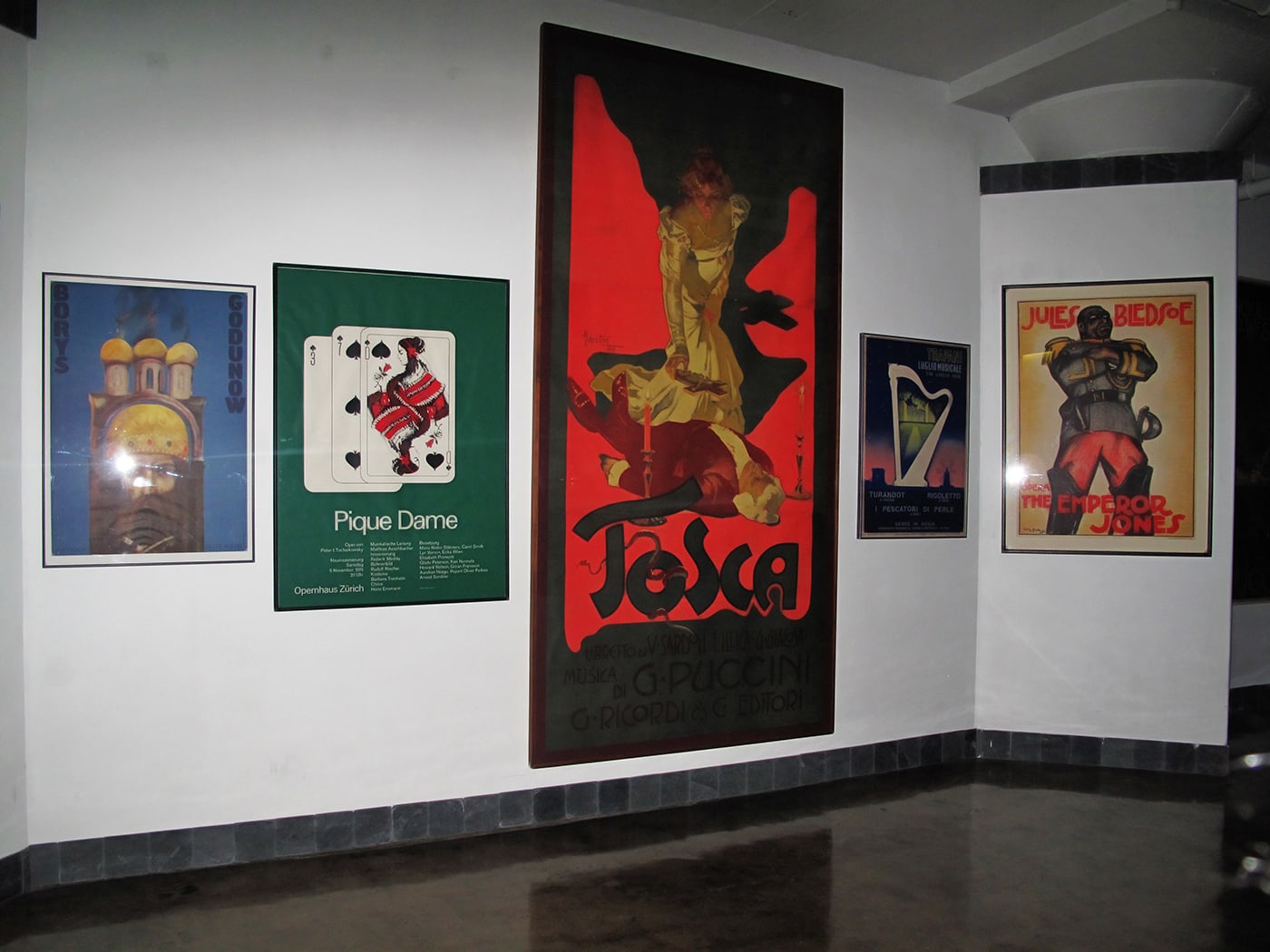 Collections
While you might come to play at the City Museum, there are also plenty of exhibits and collections to explore. Some of these collections include:
Vintage opera posters, from the collection of John Frank Lesser, that span between the 1860s and 1990s and feature performance advertisements from all over the world.
A collection of taxidermy moths, butterflies, and other insects from George Dehil's collection.
Thousands of unique items that were found in outhouses.
Art slides from The Metropolitan Museum of Art.
The second largest collection of Louis Sullivan Architecture.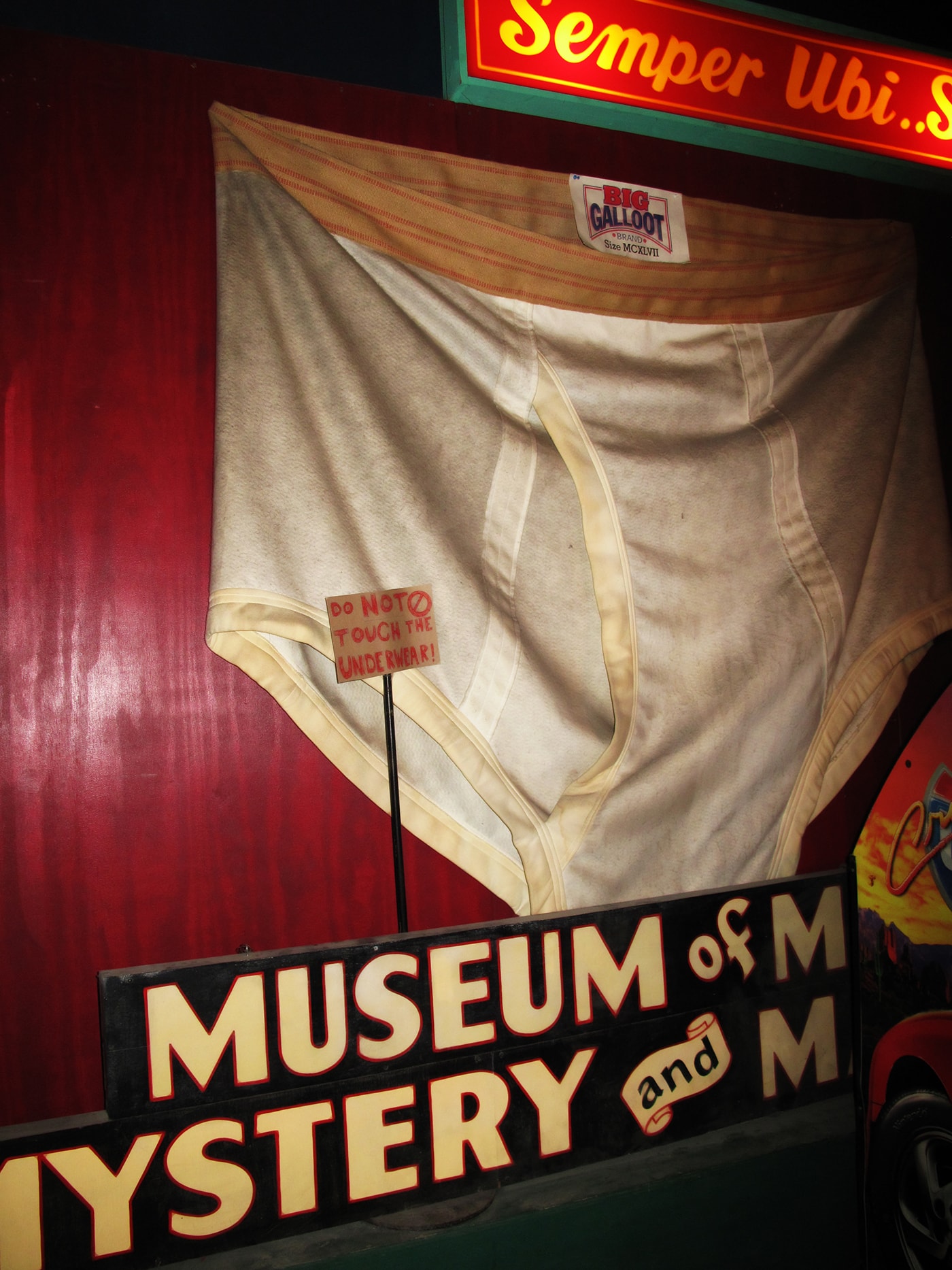 World's Largest Pair of Underwear
In the City Museum's Museum of Mirth, Mystery and Mayhem you can take a gander at the world's largest underwear! Those are some mighty big briefs!
The world's largest pair of underwear measure in at seven feet wide and six feet tall. In July 2011 the giant underwear went missing from Beatnik Bob's (one of the many dining options at City Museum). They were only gone for a short time though, and when they reappeared a few weeks later, the big underpants were returned, washed and folded.
City Museum After Dark
Most of my photos of the City Museum are dark and lit only by a flashlight. That's because we visited during a special City Museum After Dark event. We arrived at the museum at 9pm, far past when most museums close their doors. But, starting at 10pm, they dropped the lights so you could explore the whole museum in the dark! This flashlight-lit experience was totally cool! And you could take some awesome photos of the museum, you, and your friends!
More Photos from The City Museum
The City Museum features an ever changing landscape of fun exhibits and rides. Some of the things I saw hen I visit are no longer there and other new things have cropped up since.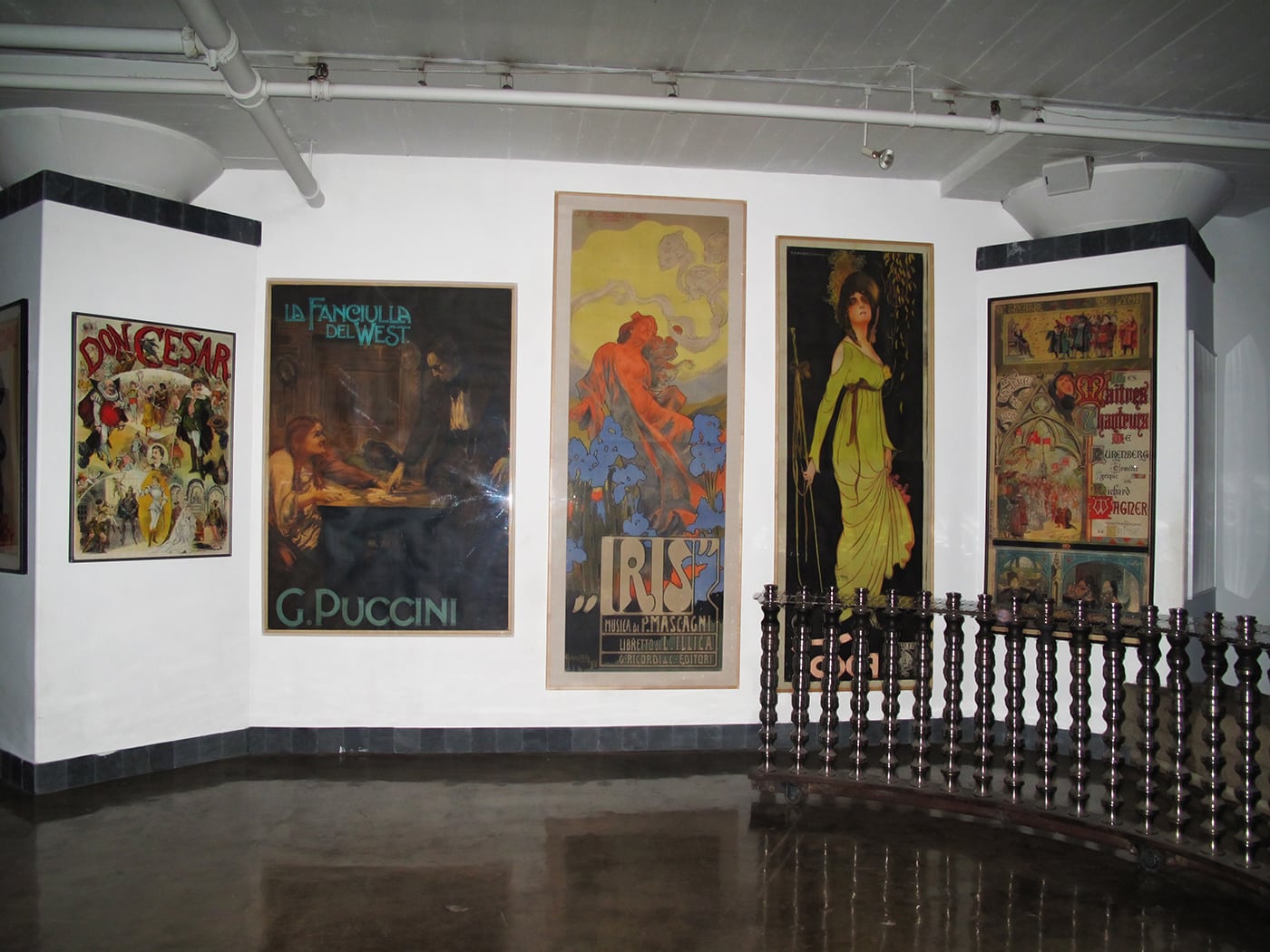 Architectural Museum
An architectural museum featuring bugs, creatures, artifacts, and doorknobs…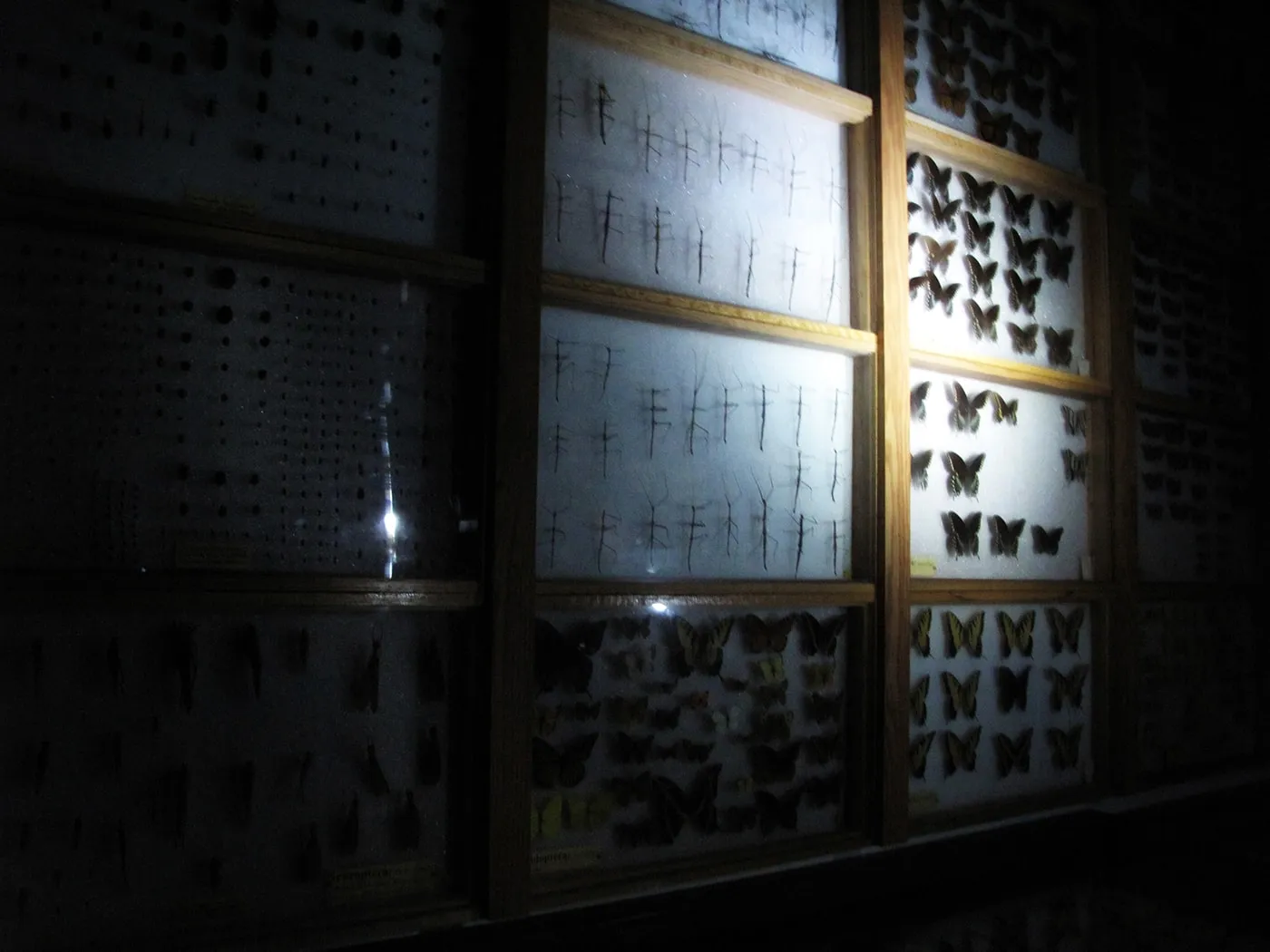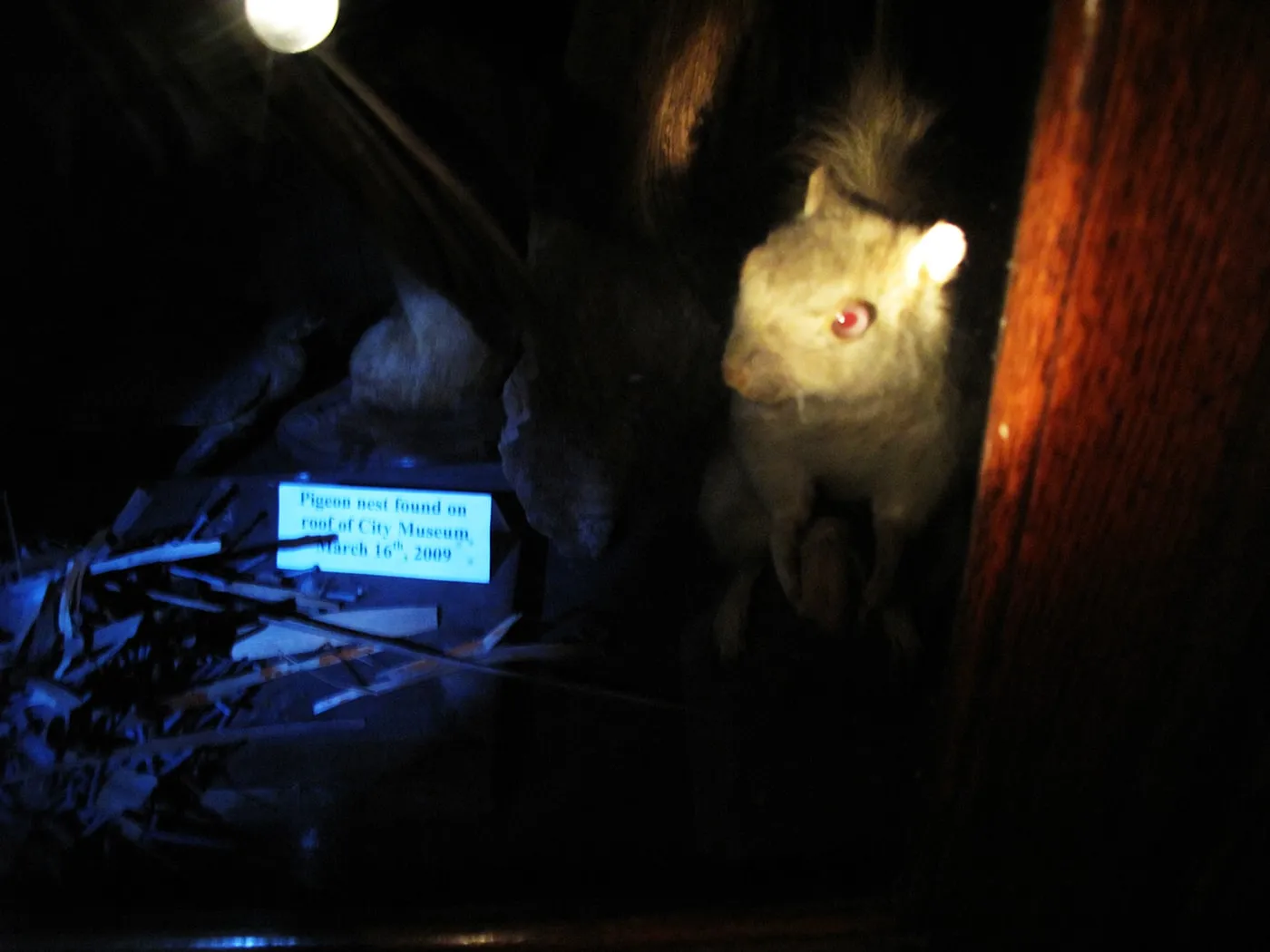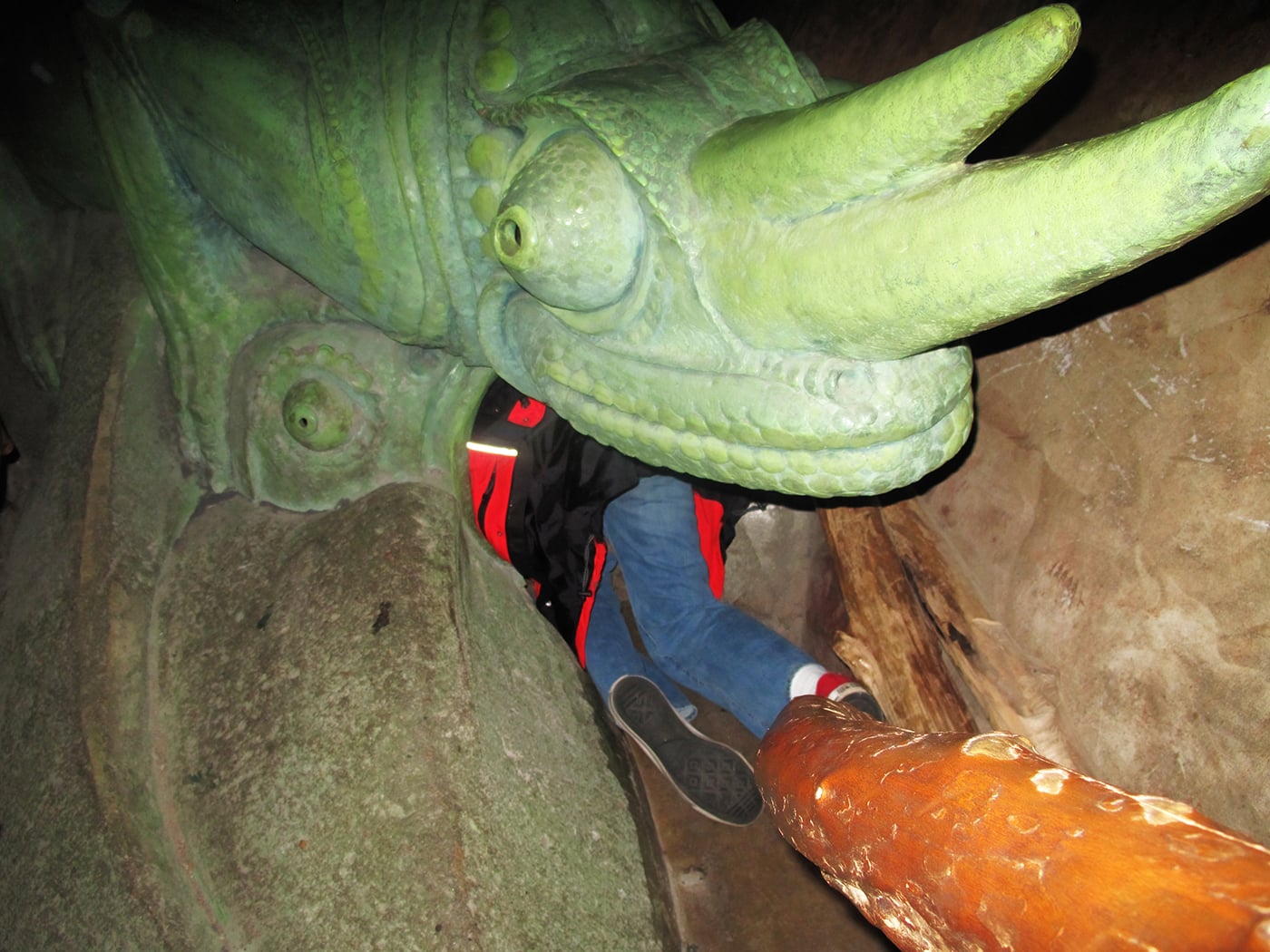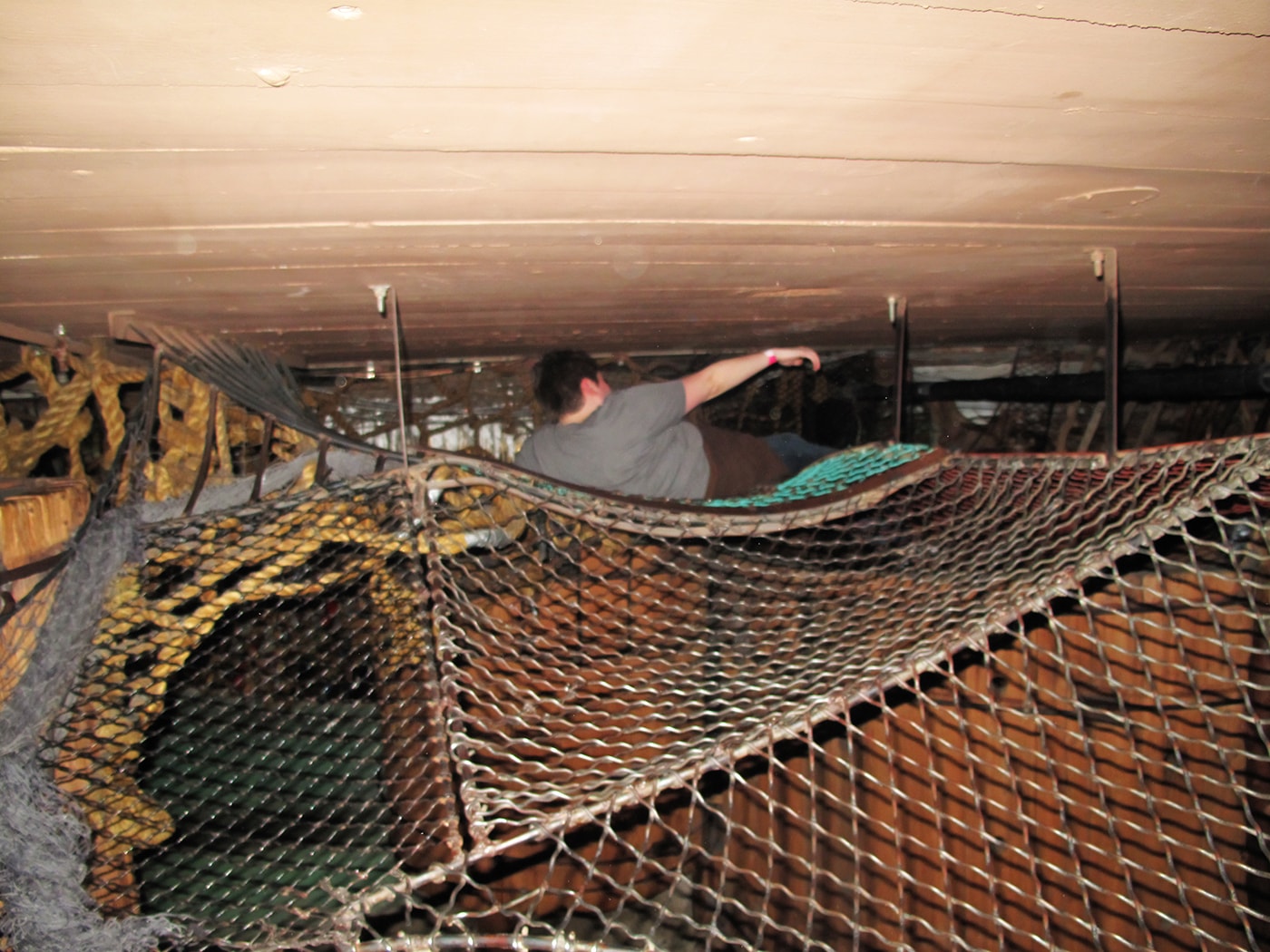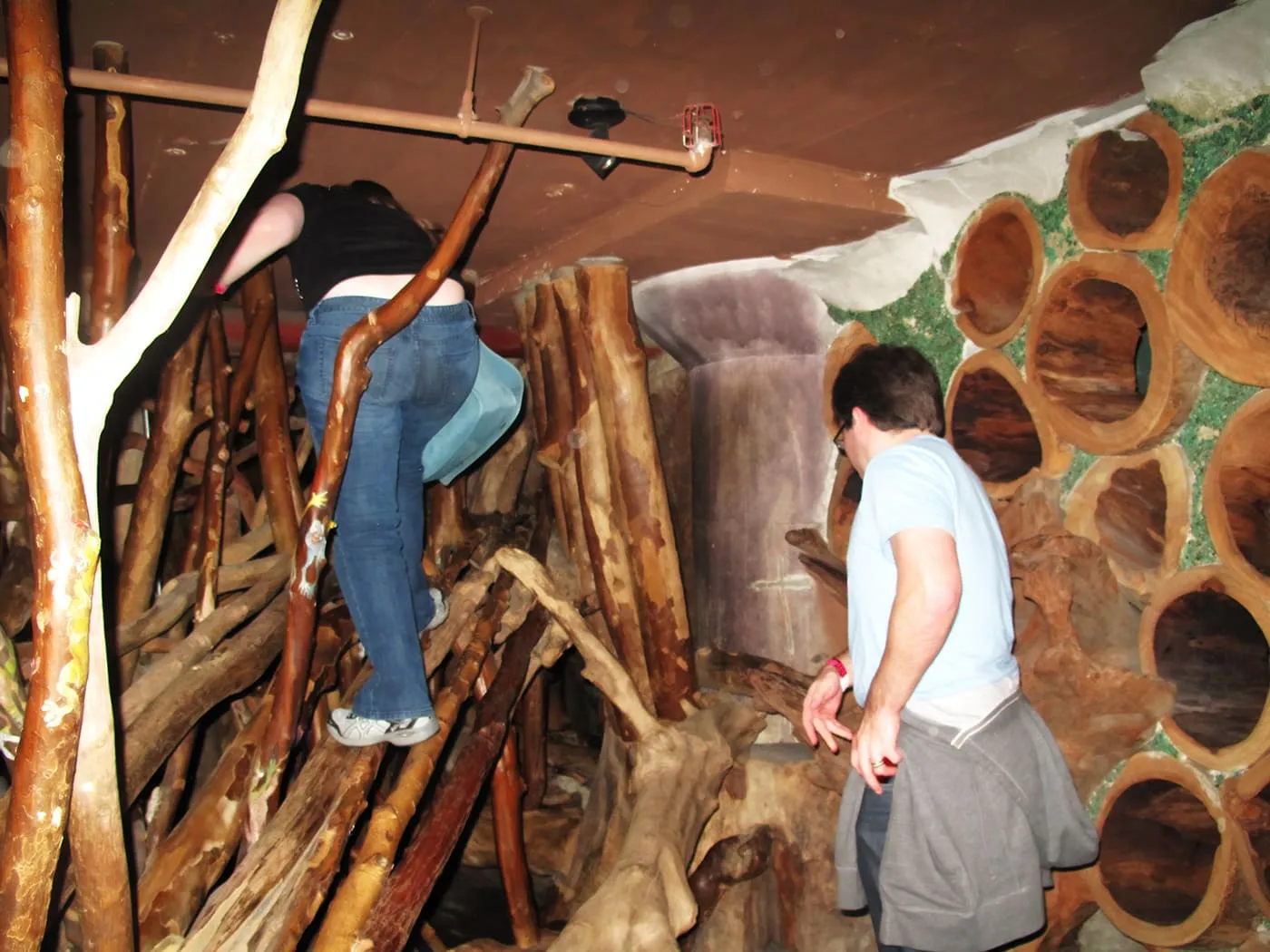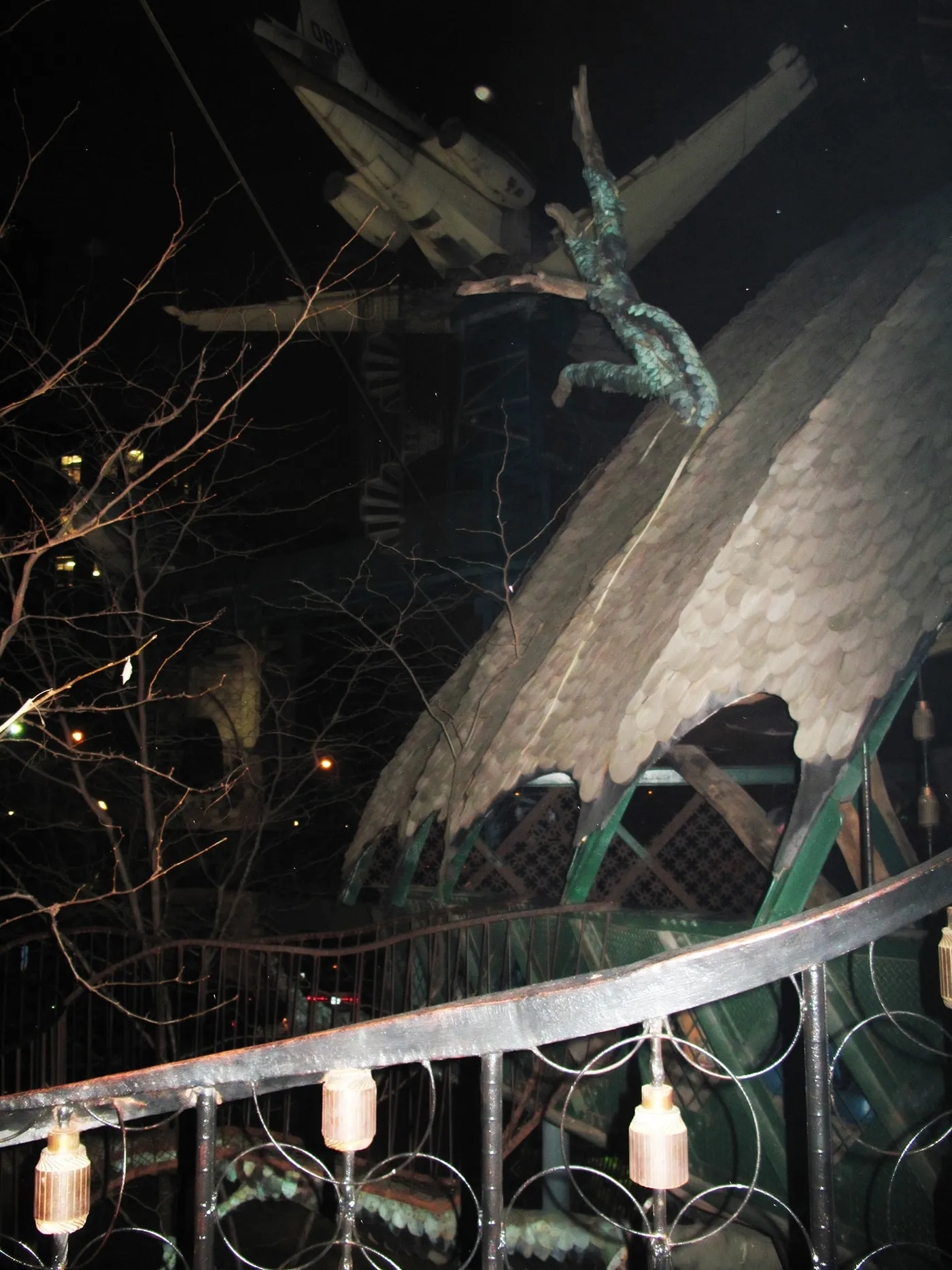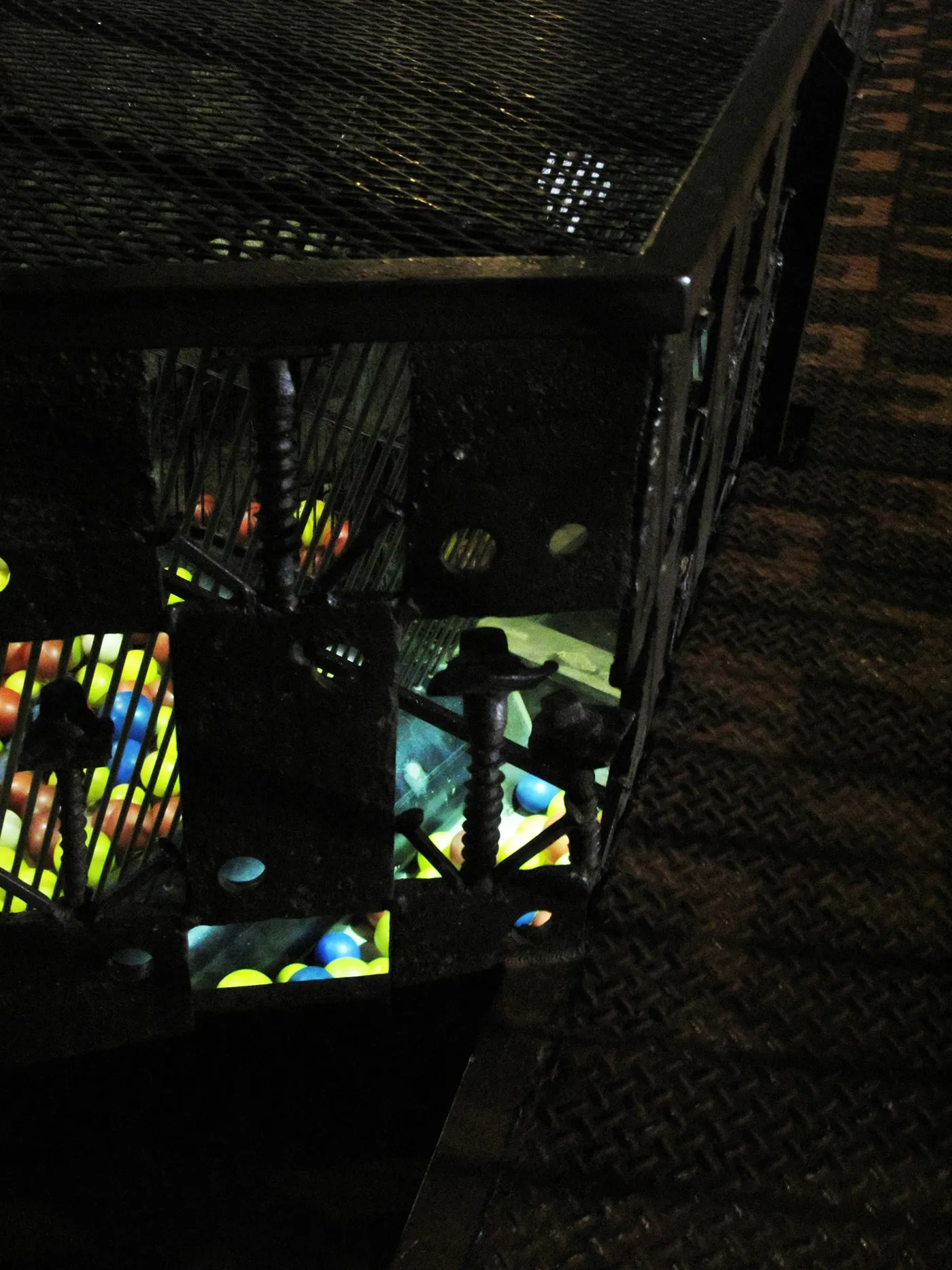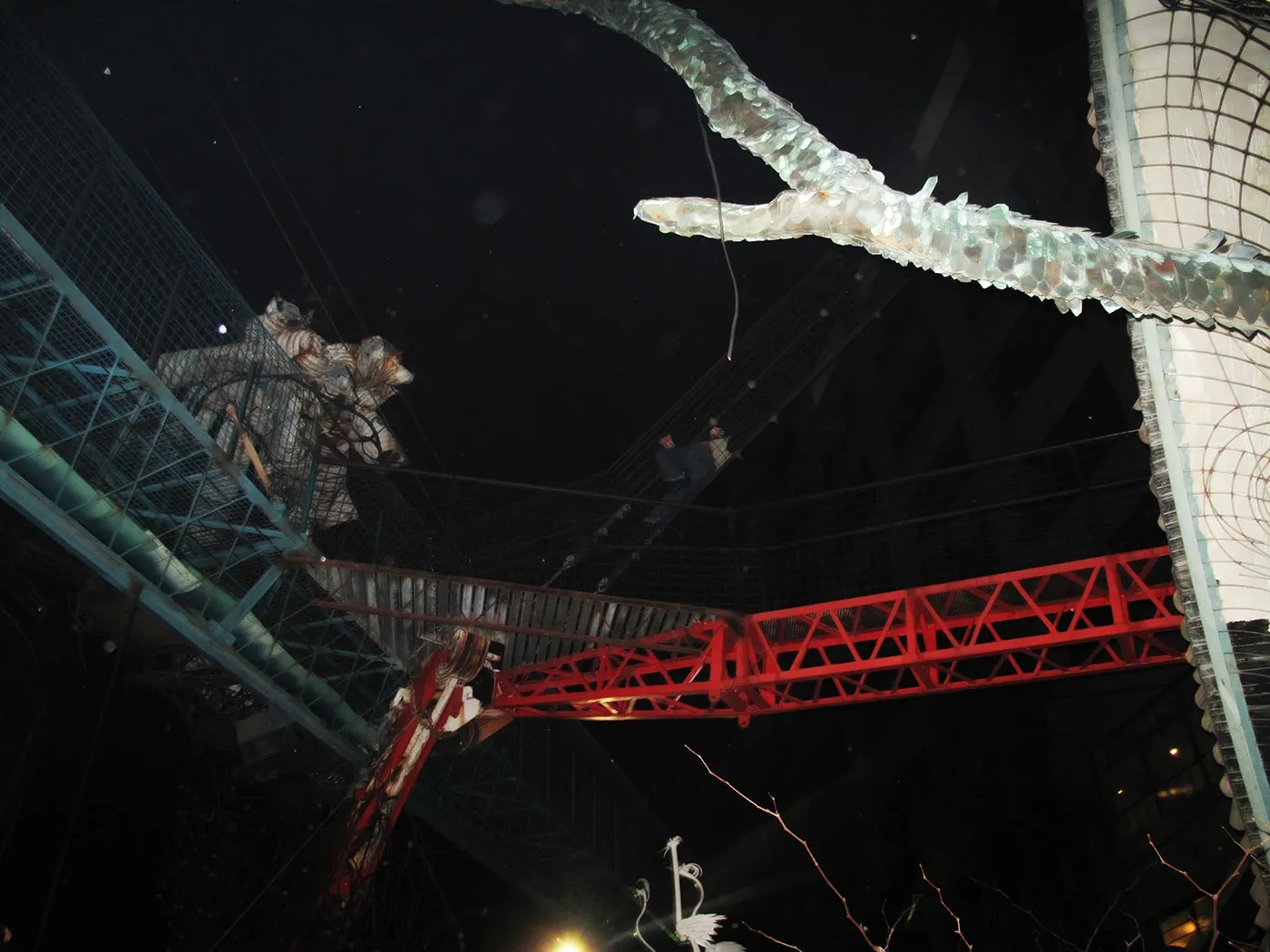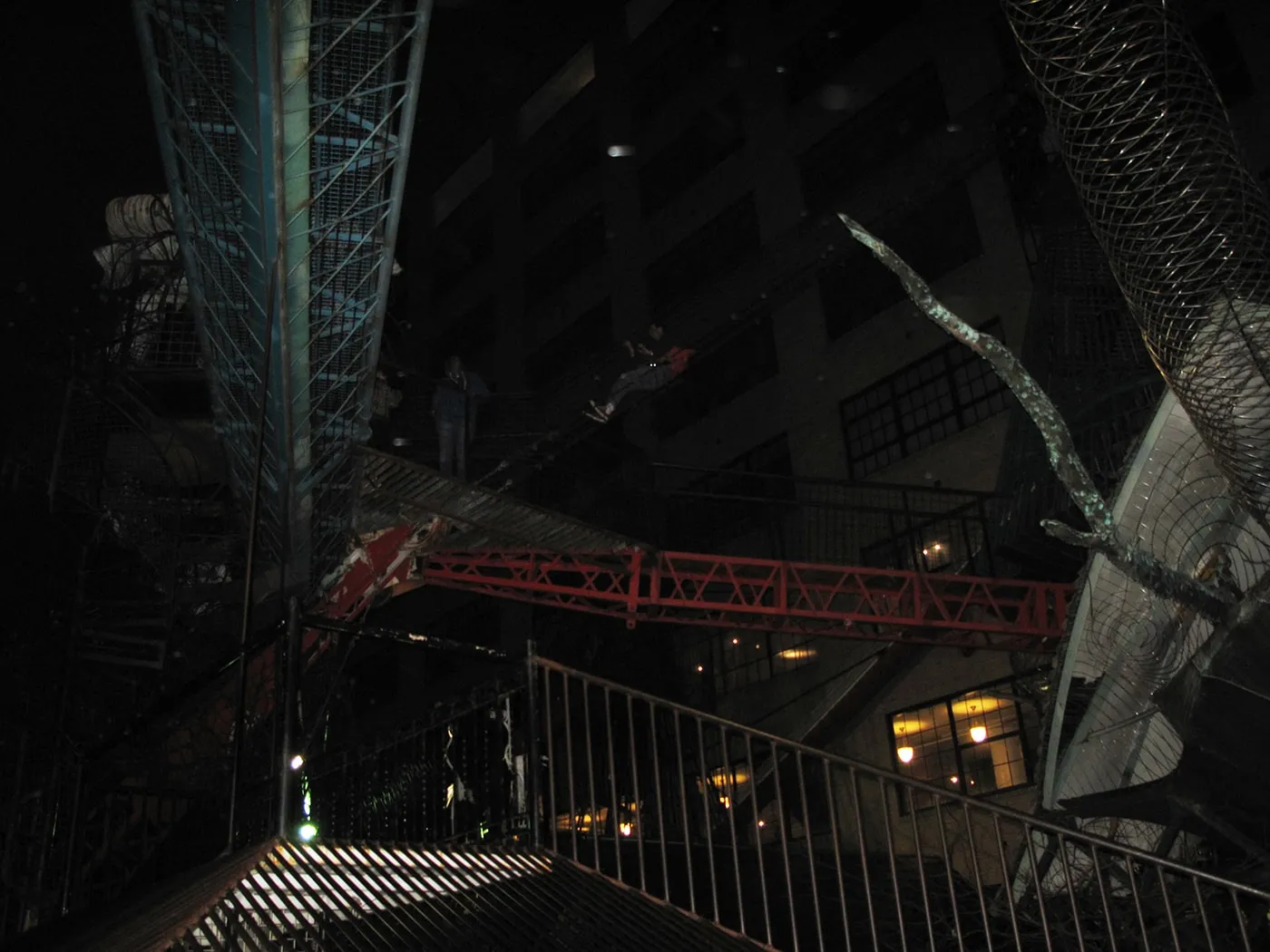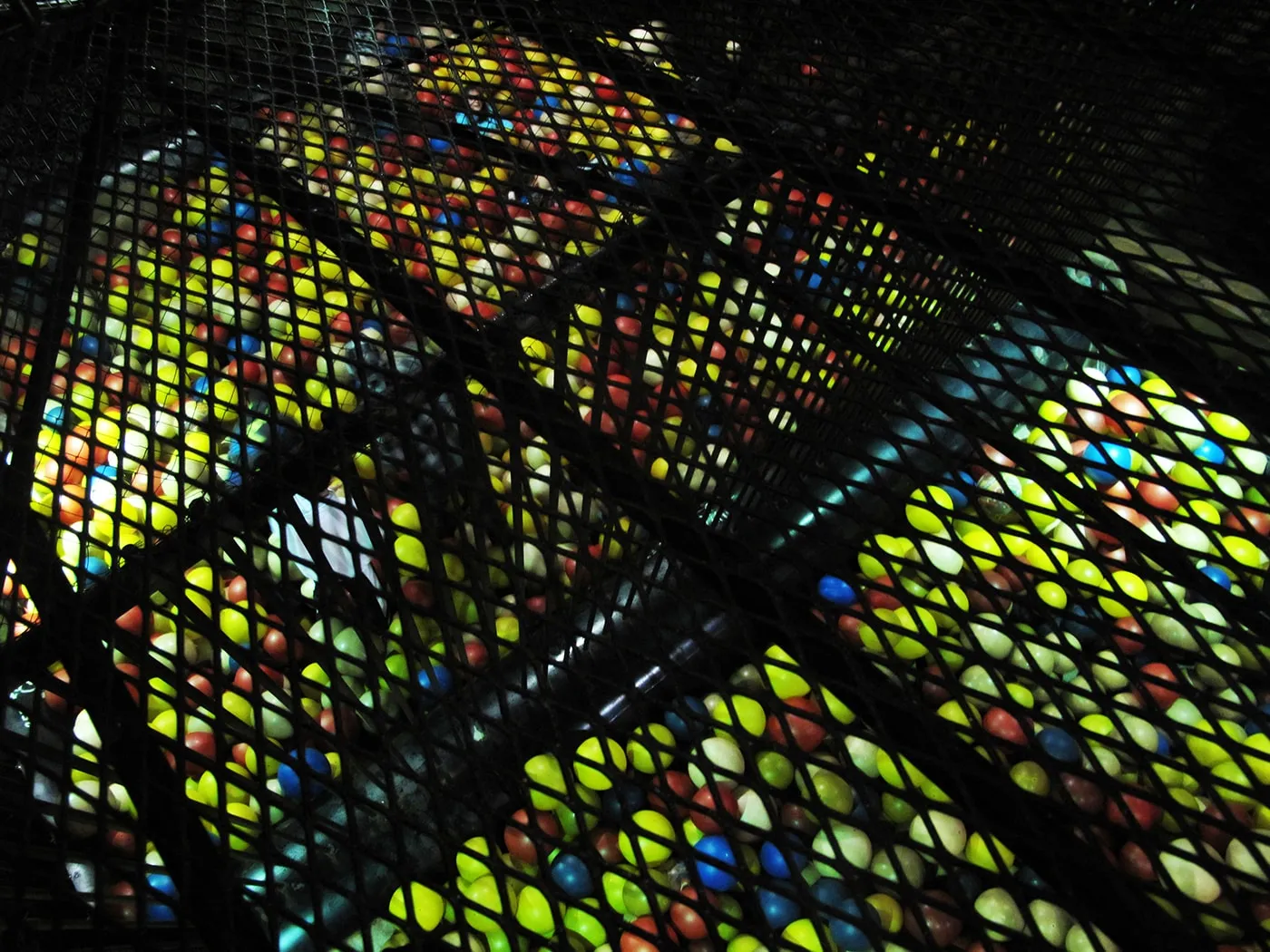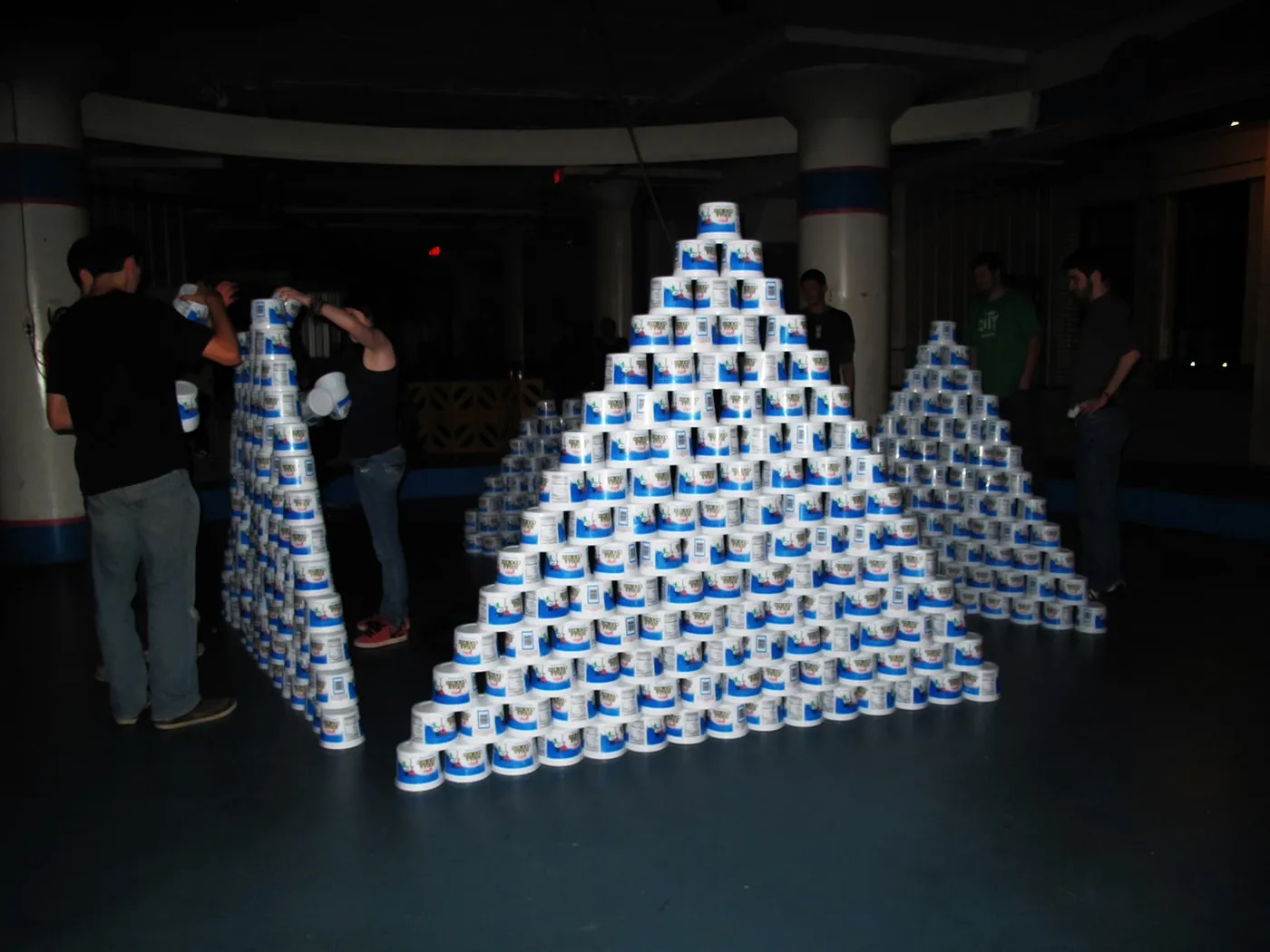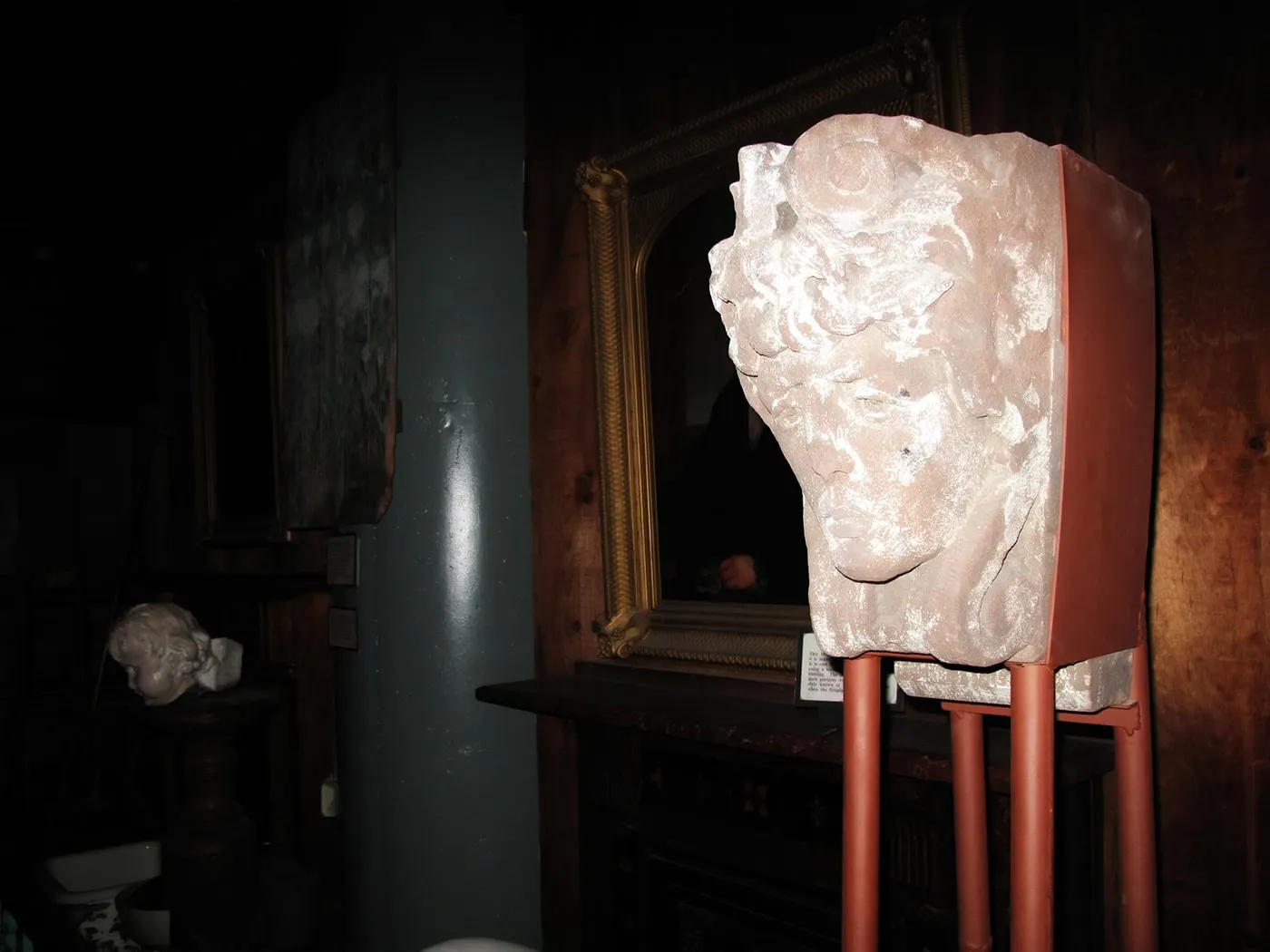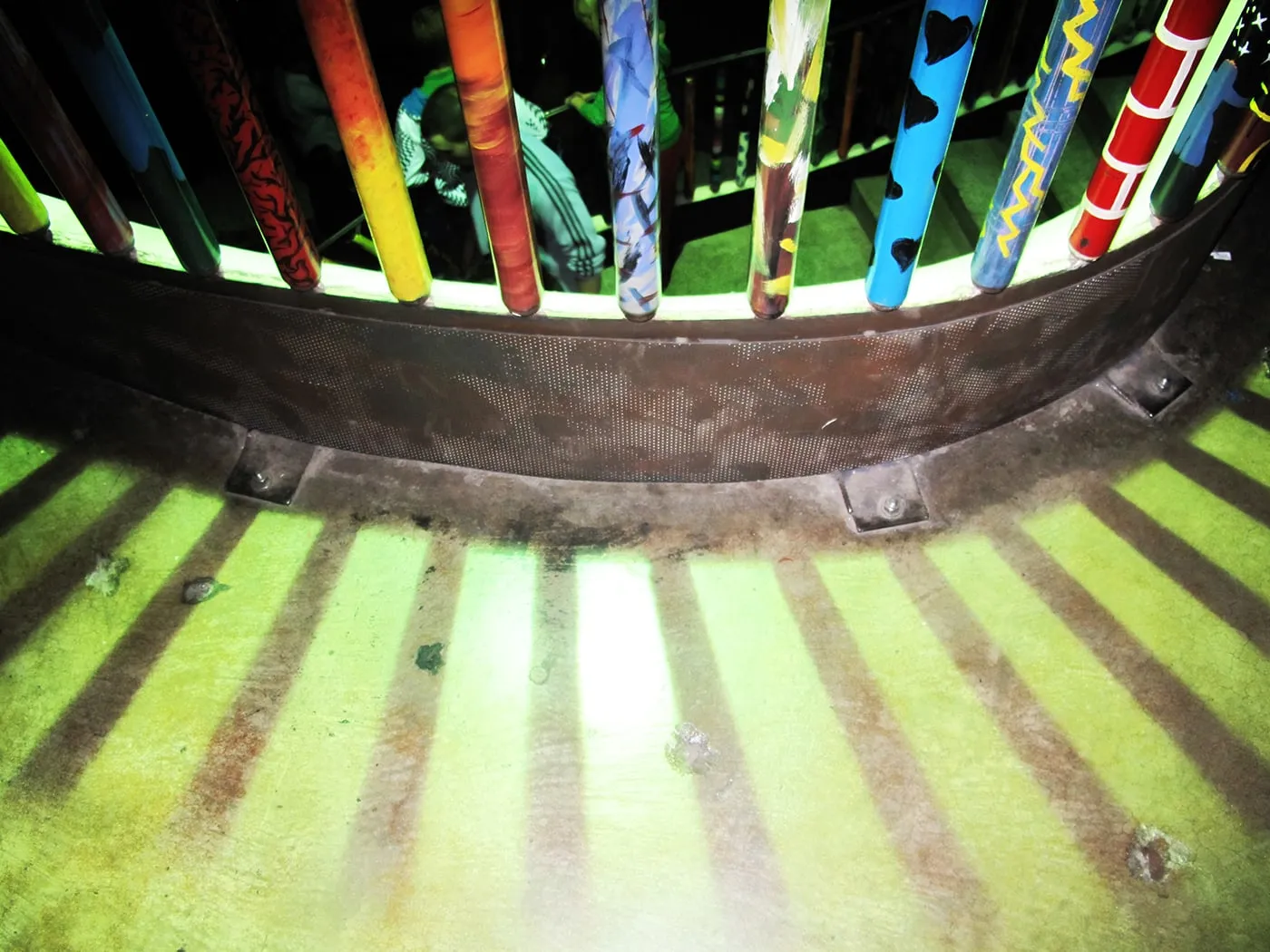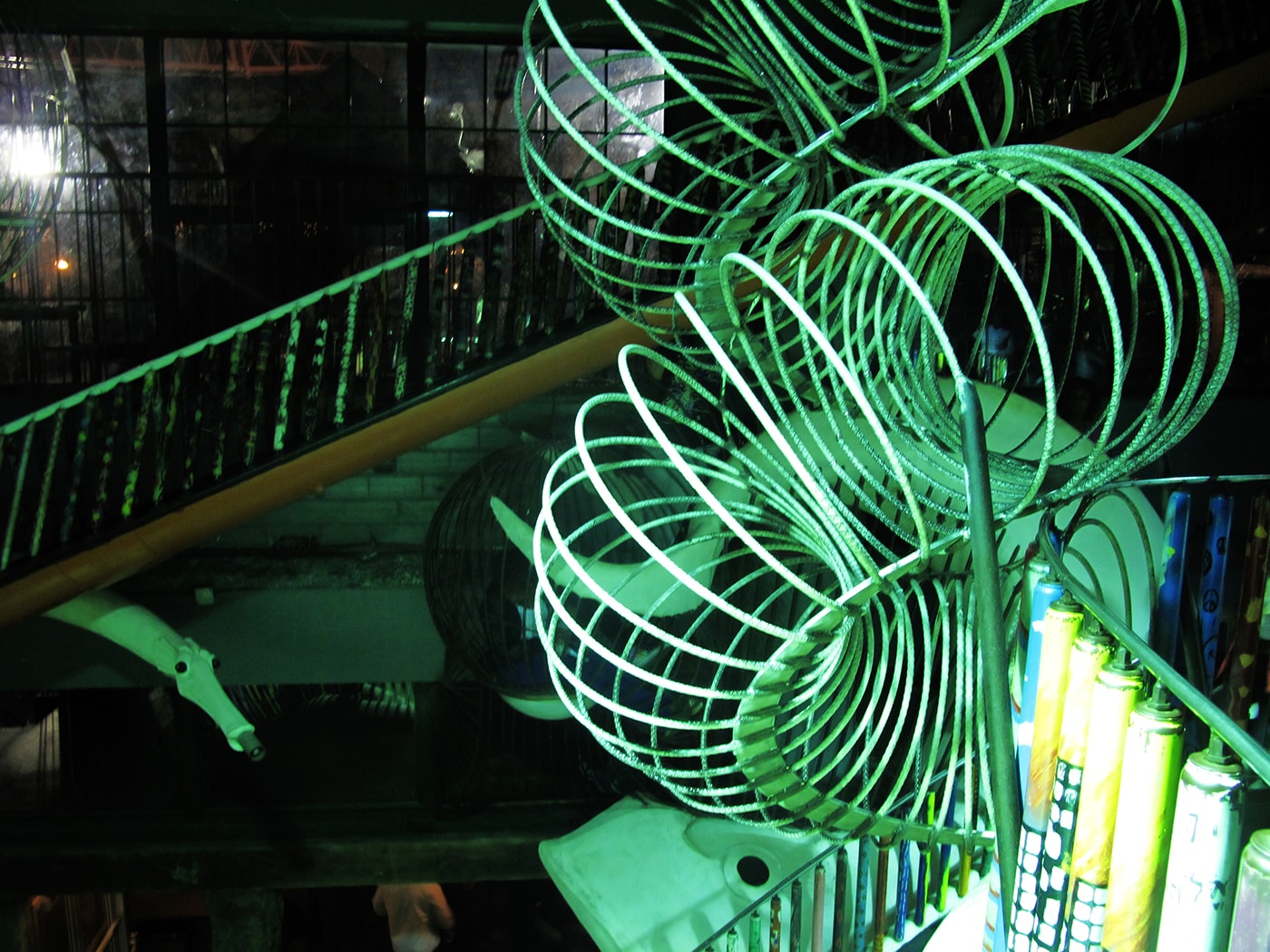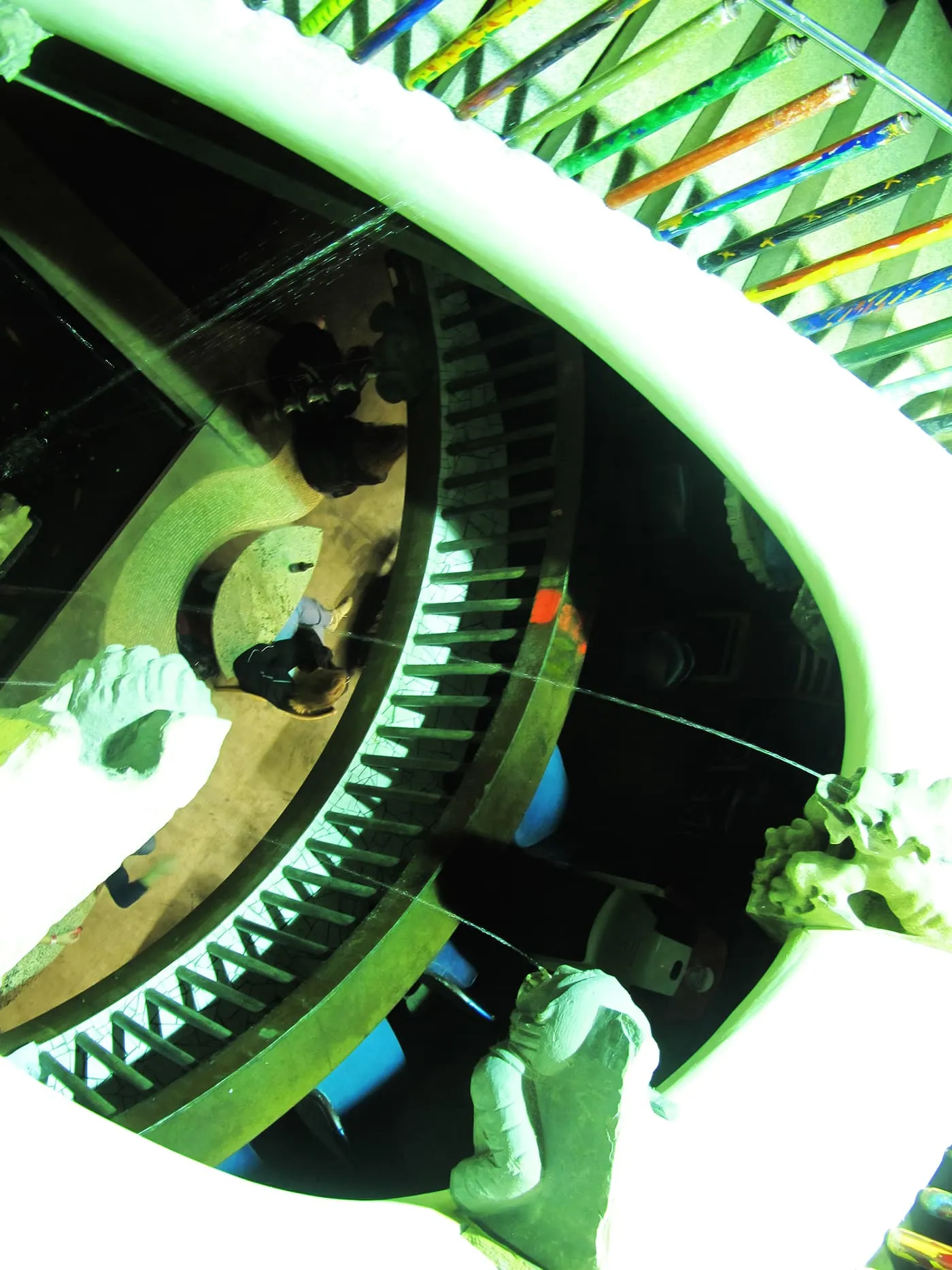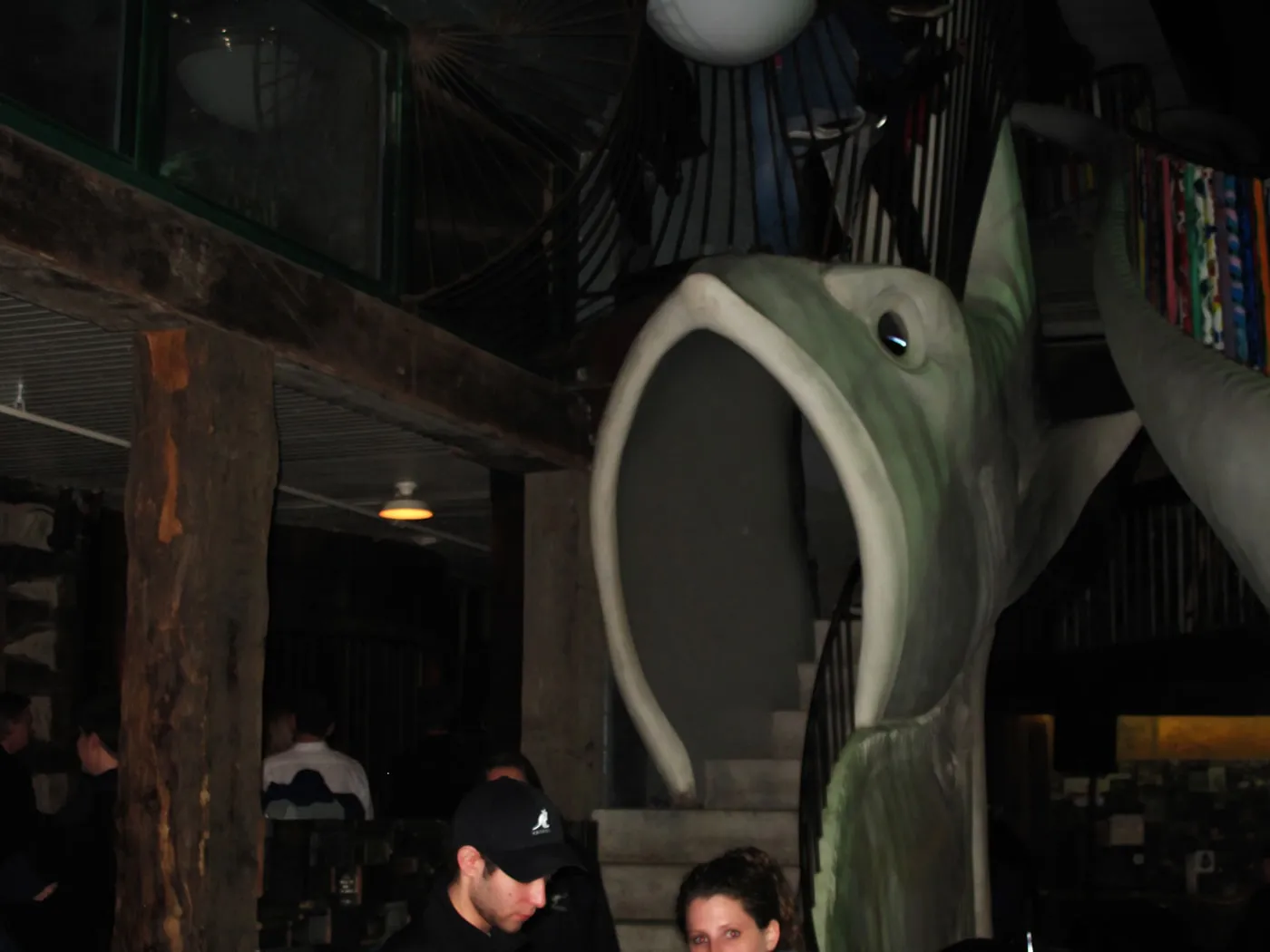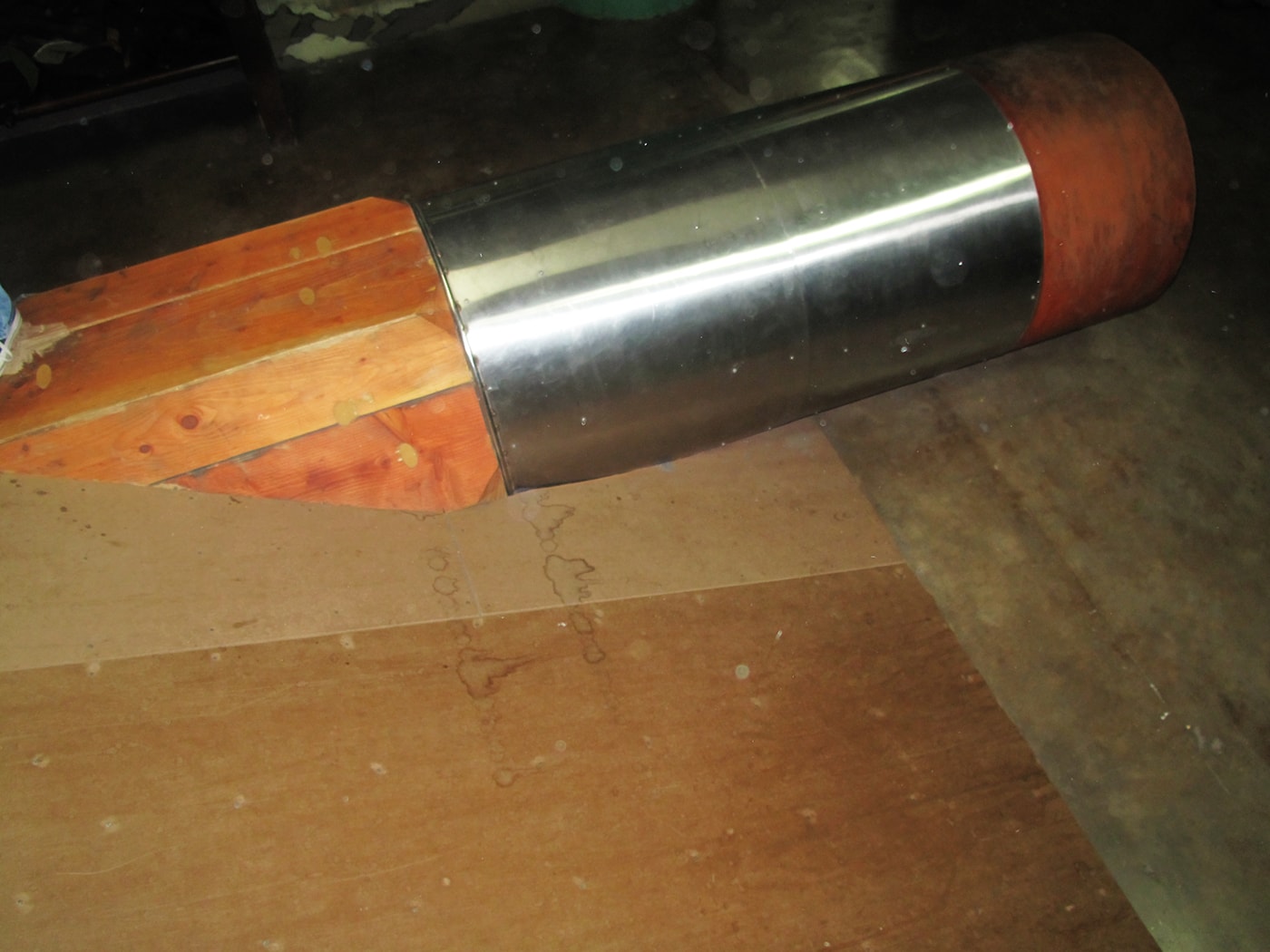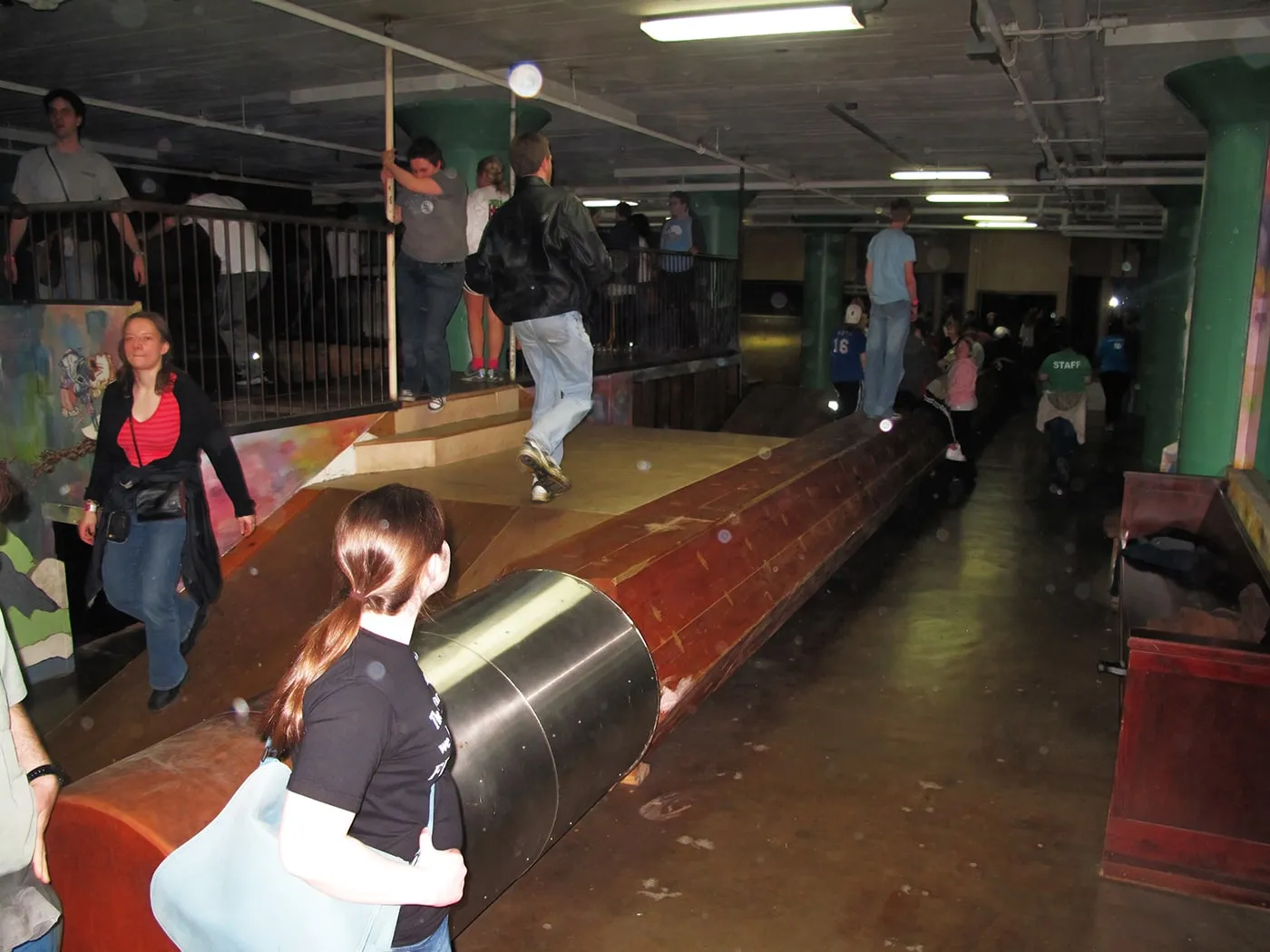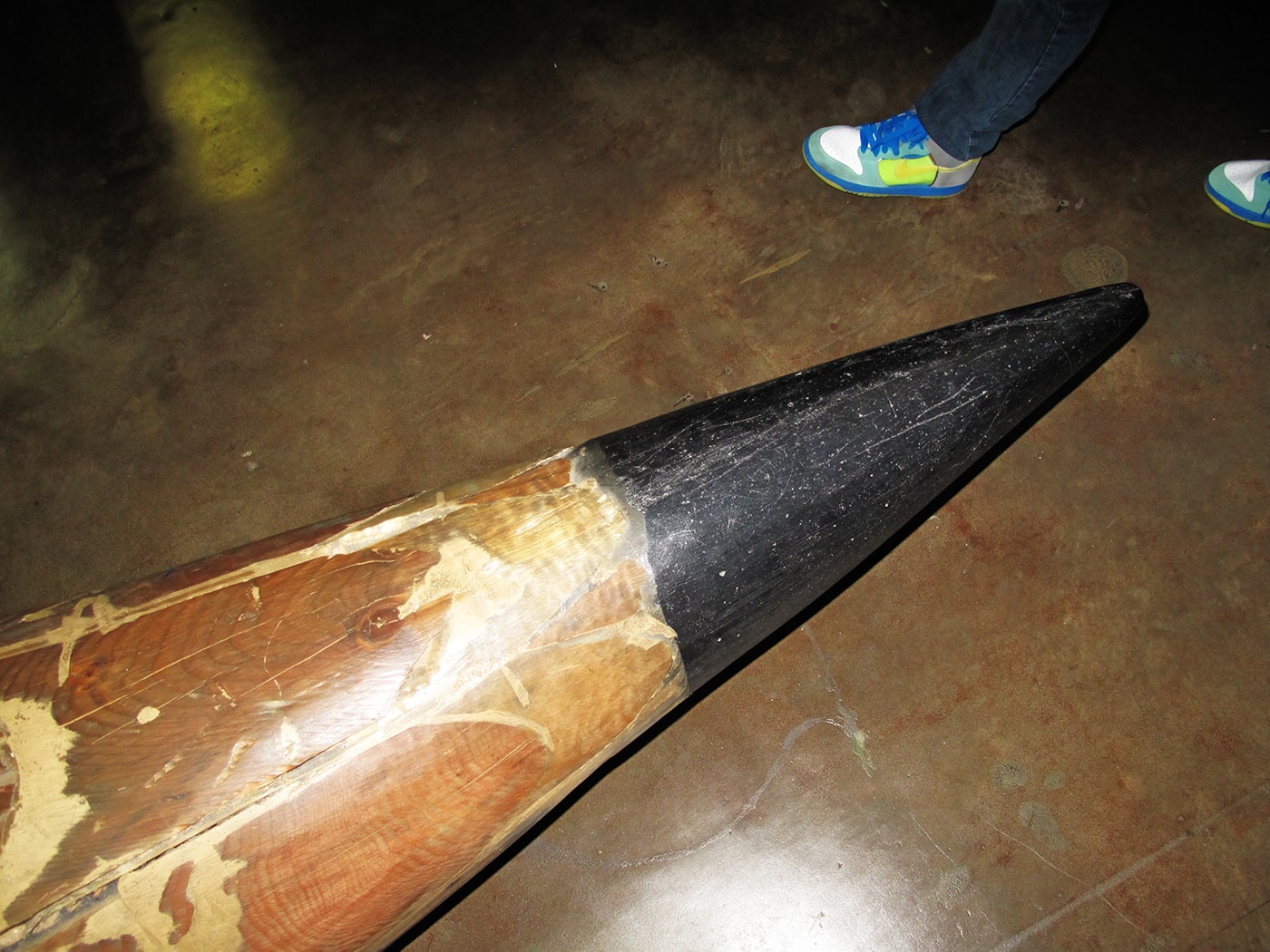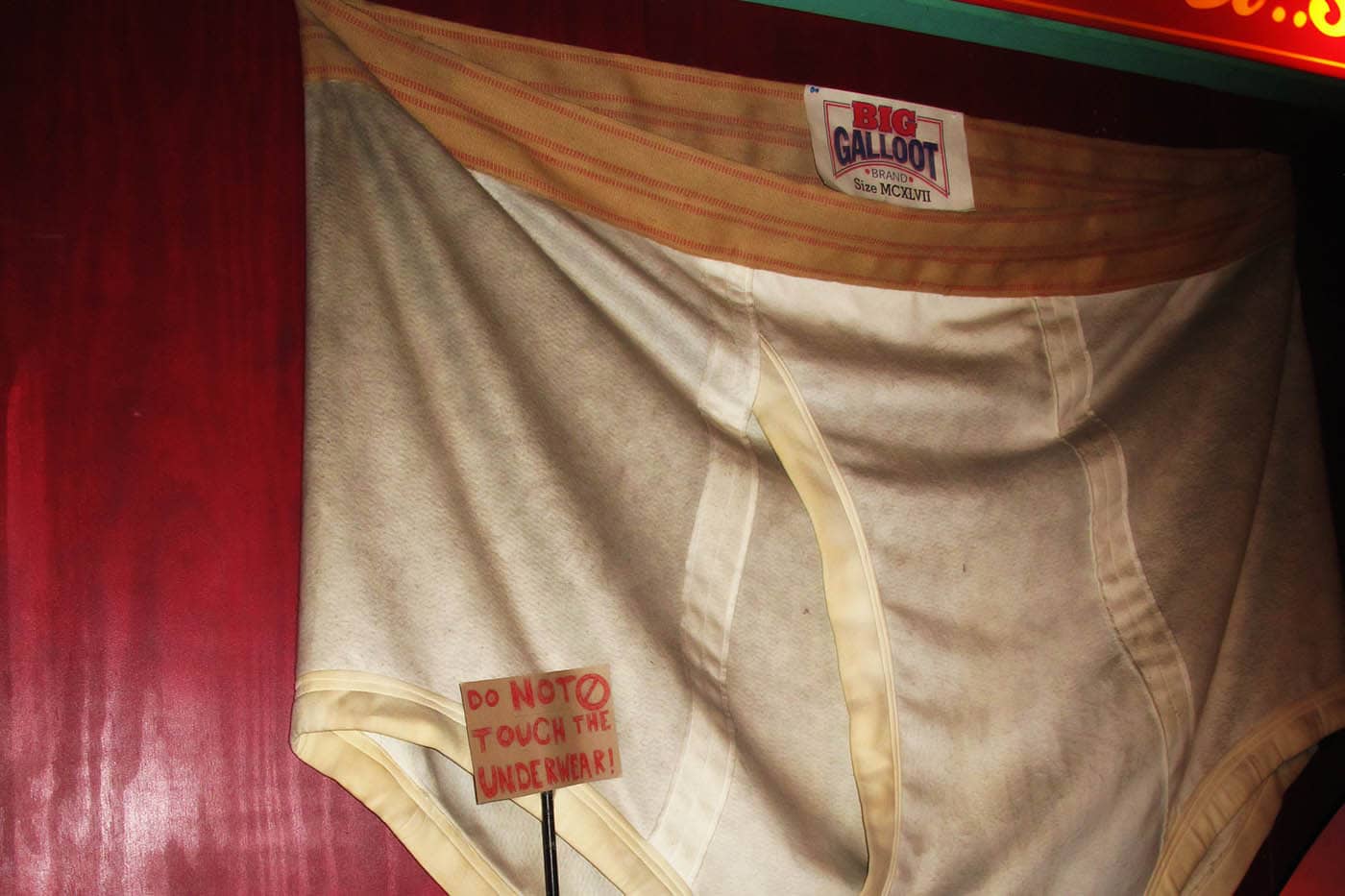 Human Hamster Wheel
I don't know if I'd call the City Museum a "learning" museum…but I did learn one important fact: being a hamster is hard work! You could join the rat race and walk or jog (or, inevitably, fall) in this life-size apparatus. Pretend to be a rodent and try your hand (and feet) and running on this human-sized hamster wheel!
This giant human hamster wheel for humans was located in the Vault Room, named so because of the two 3,000-pound mid-19th-century vault doors that had been built in St. Louis and once were installed at a bank in Chicago, Illinois. The life size hamster wheel was donated by McDonnell Douglas, a company which used it to make fuselages for small airplanes. It is currently in storage.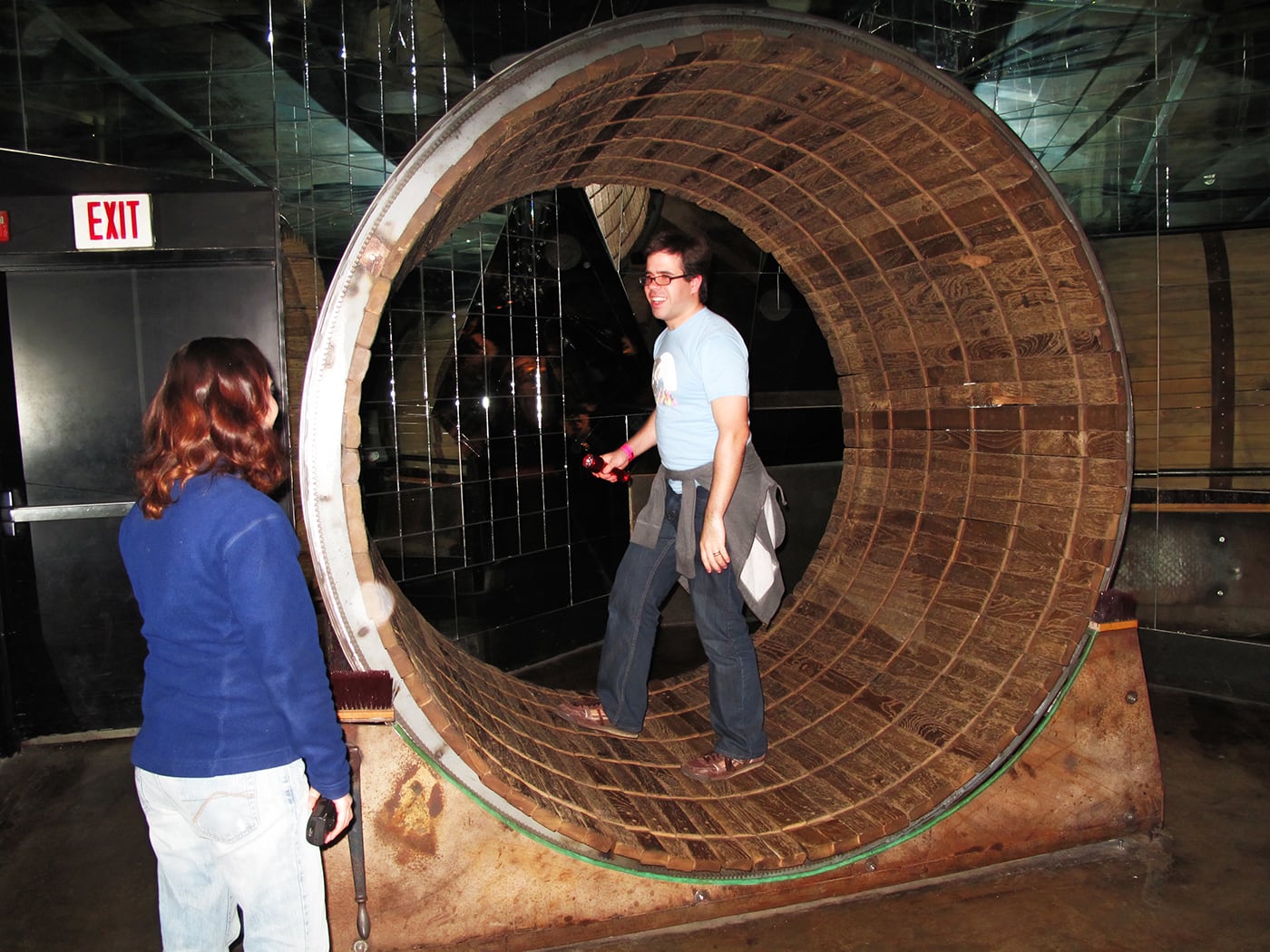 Midwest Spatula Museum
So I can't even tell you how excited I was to see the Midwest Spatula Museum at the City Museum. First, because I absolutely love me some crazy museums. Second, because I absolutely love when said crazy museums are really just a wall of randomness. Third, because I had just watched UHF the night before and so Spatula City was still running through my mind…
The Midwest Spatula Museum is in the Museum of Mirth, Mystery and Mayhem in the City Museum… That's a lot of museums in one! Take a look at all kinds of different spatulas! The only thing it's missing is the world's largest spatula!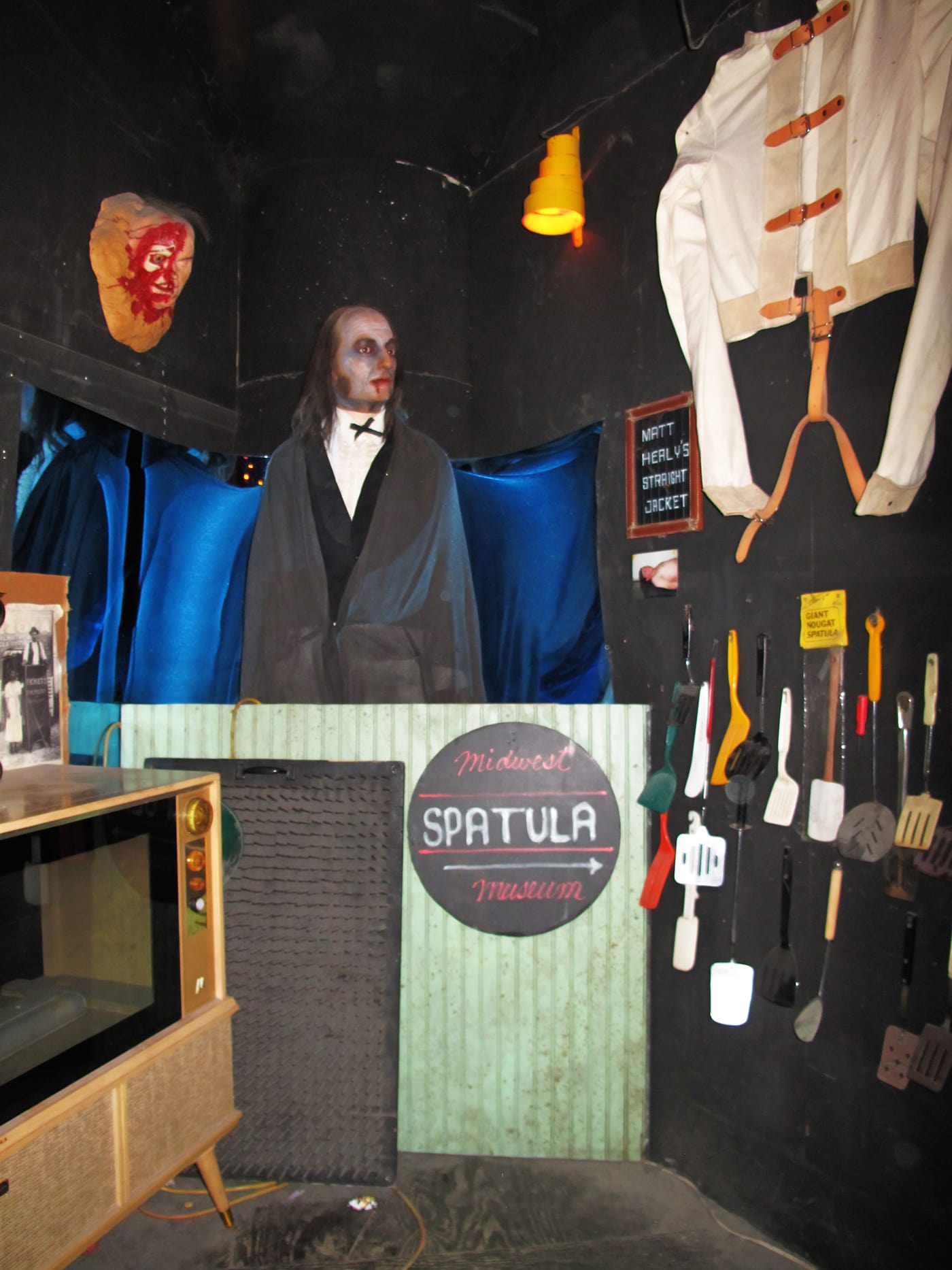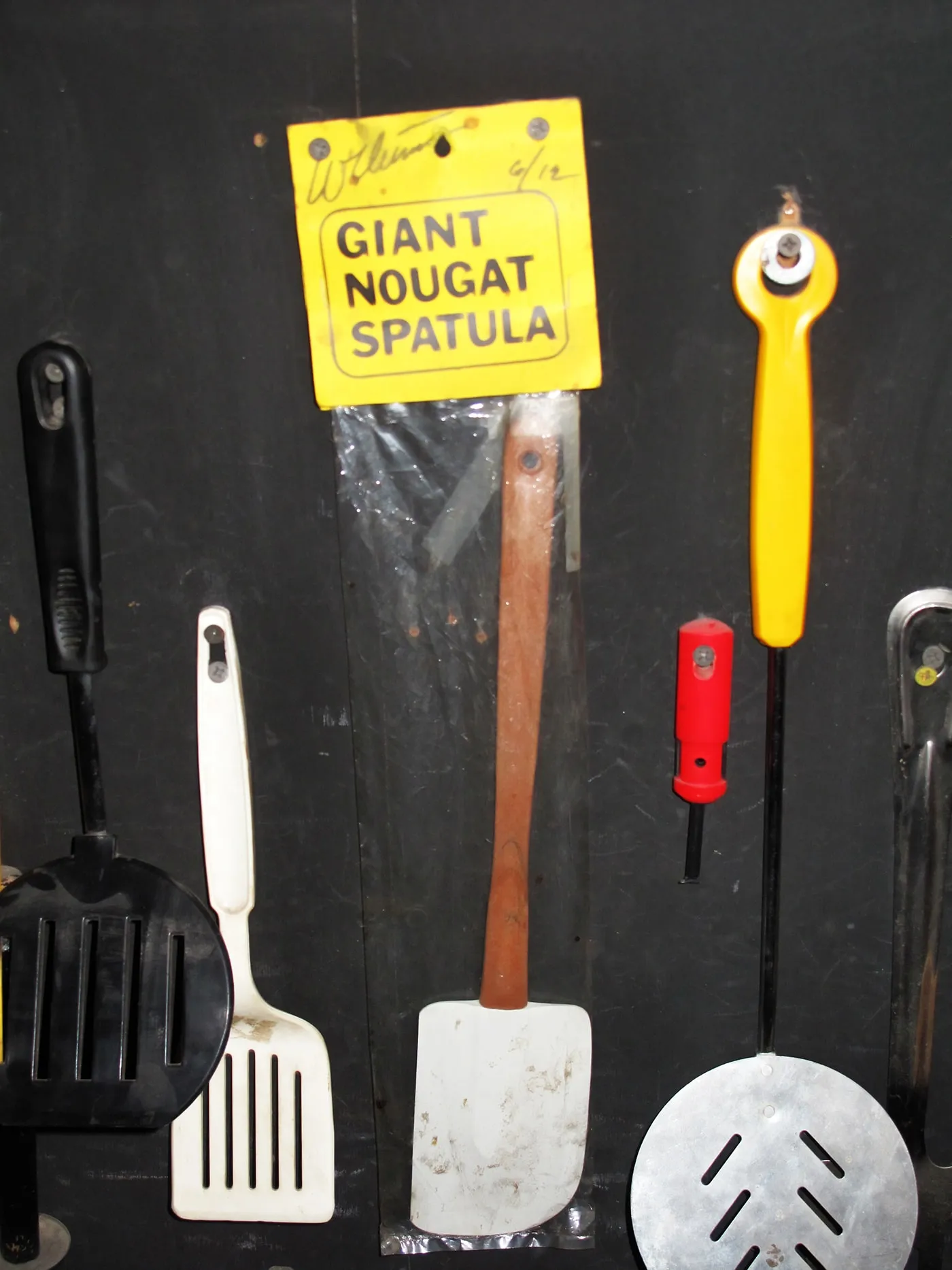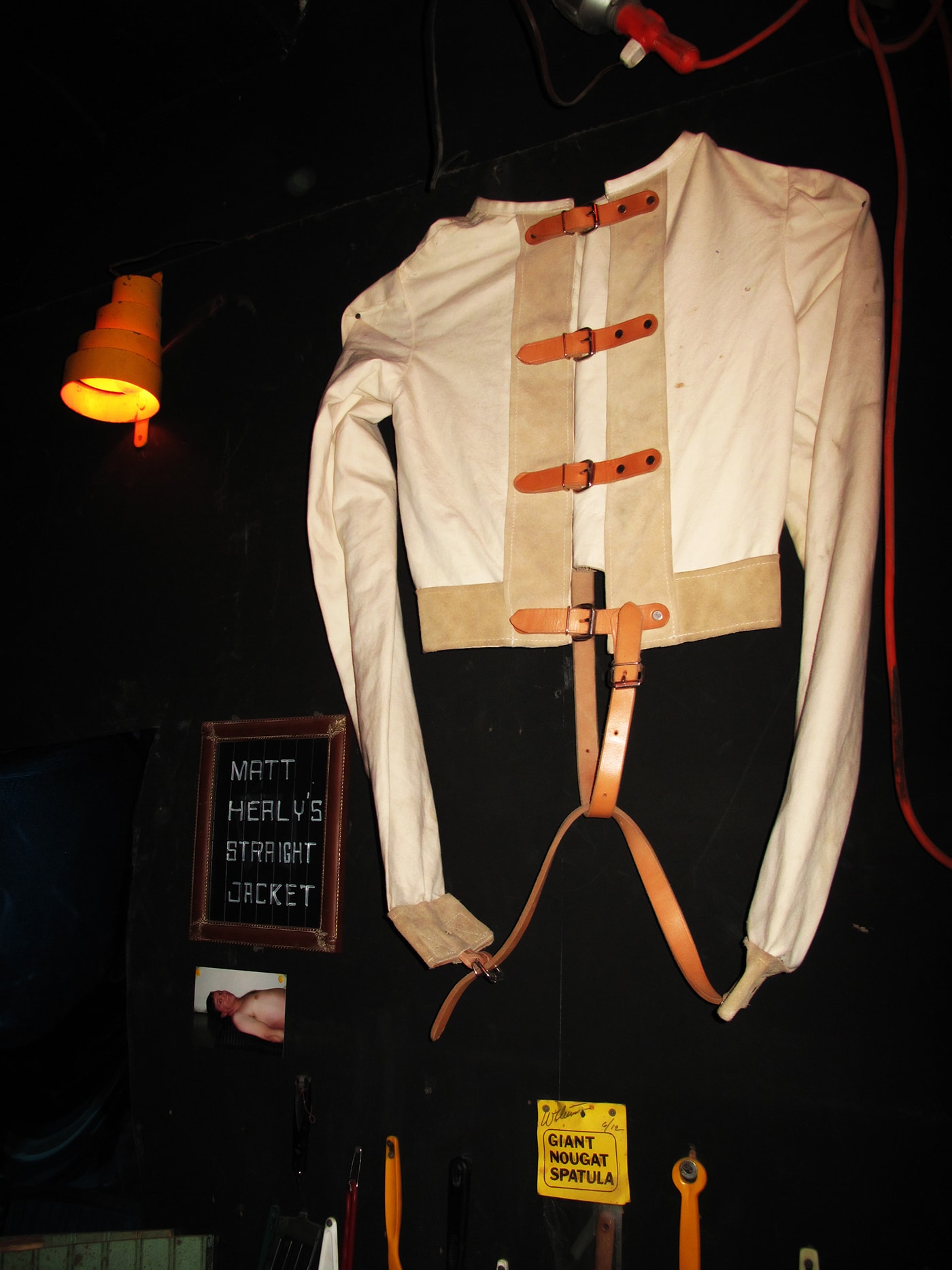 Big Boy Statue
A rogue Big Boy statue, the iconic restaurant advertising mascot at the City Museum in St. Louis, Missouri. He wears red checkered overalls, a white t-shirt with the restaurant's name on it, and has slicked black hair. He holds holds a Big Boy sandwich (double-decker cheeseburger) above his head.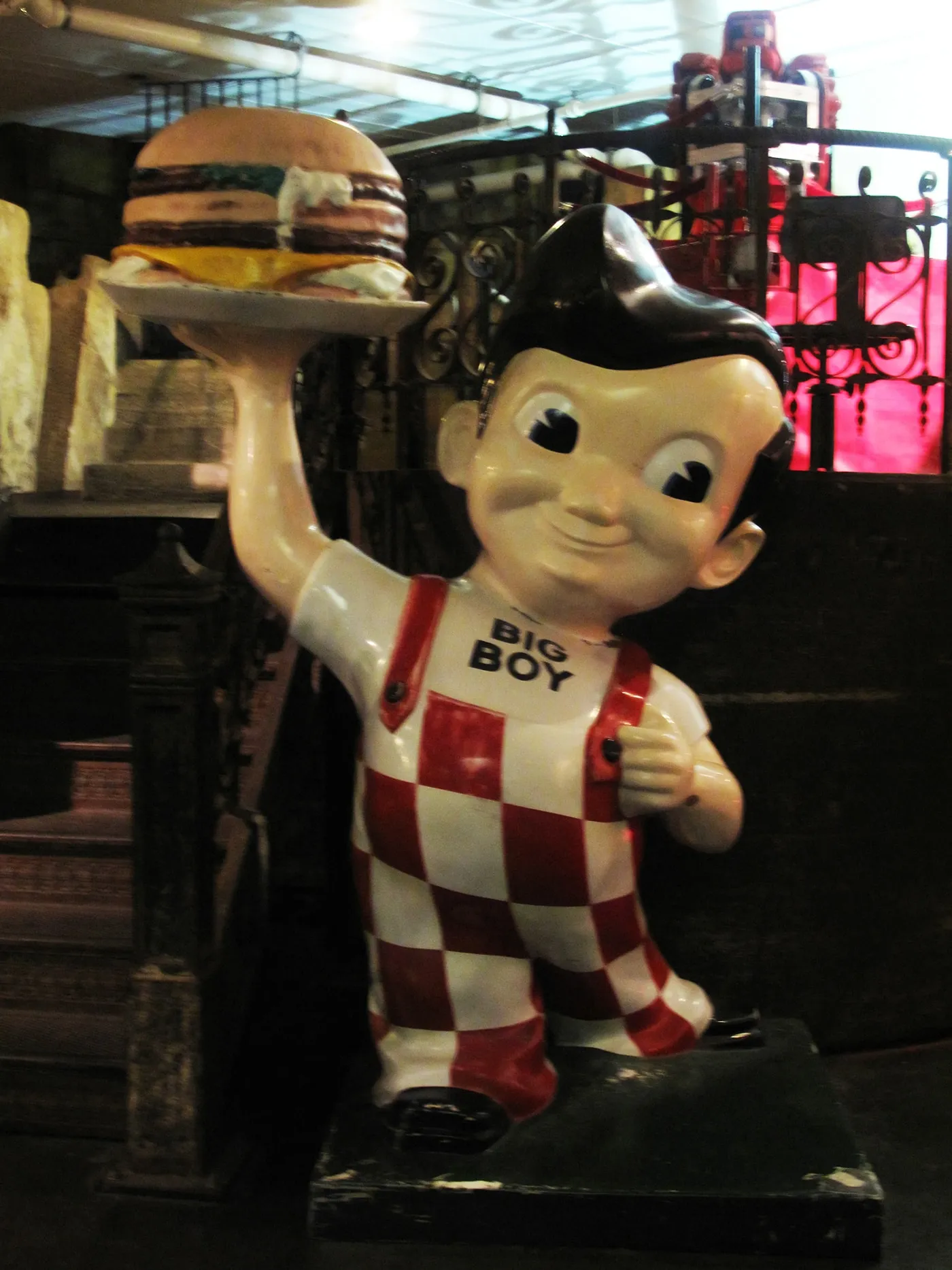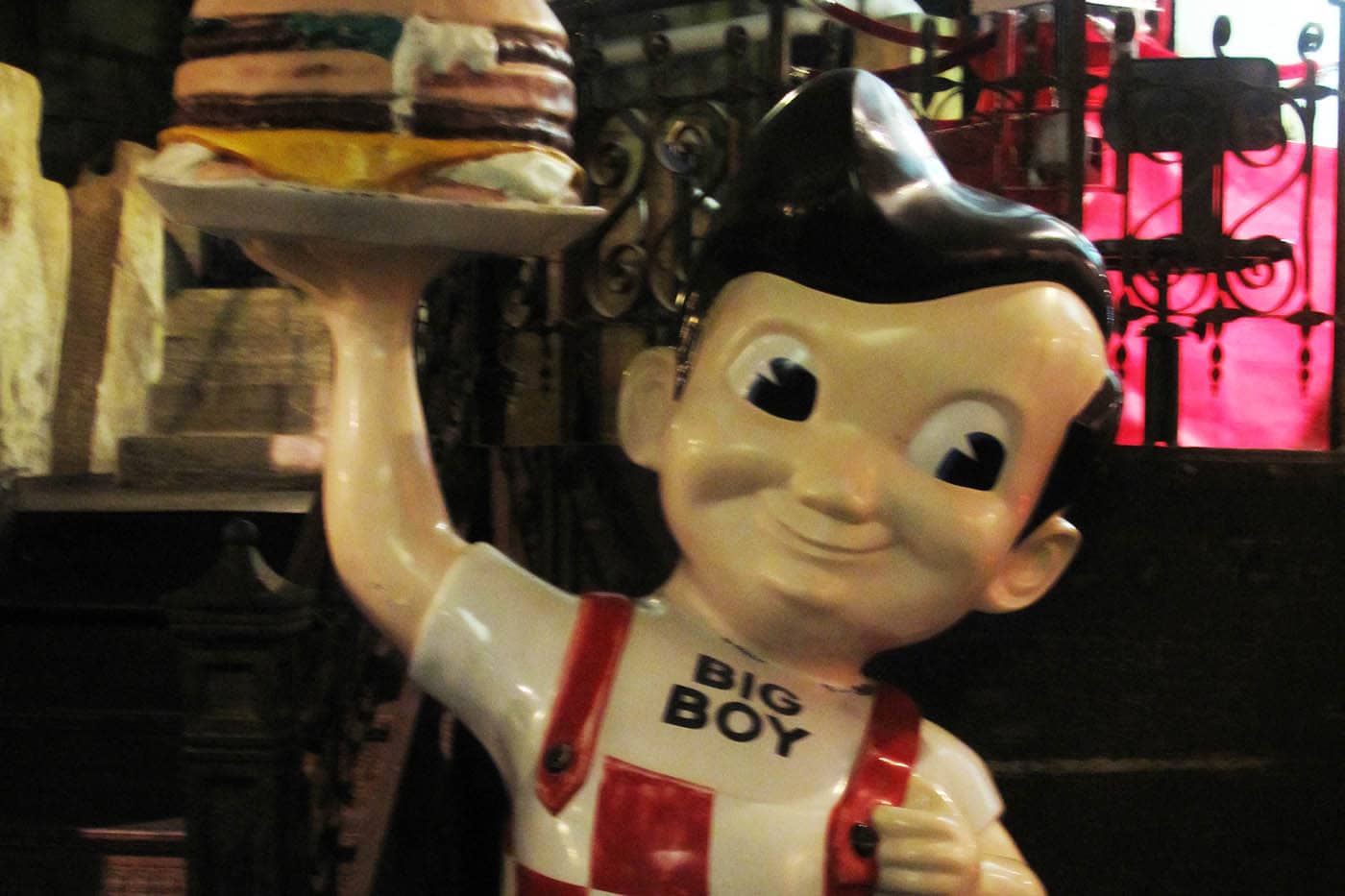 Museum of Mirth, Mystery, and Mayhem and Beatnik Bob's
Step right in to Beatnik Bob's and the Museum of Mirth, Mystery, and Mayhem at the City Museum in St. Louis, Missouri! Play vintage pinball games! Witness Corn Dogs Through the Ages! See an alien! View an atomic fish!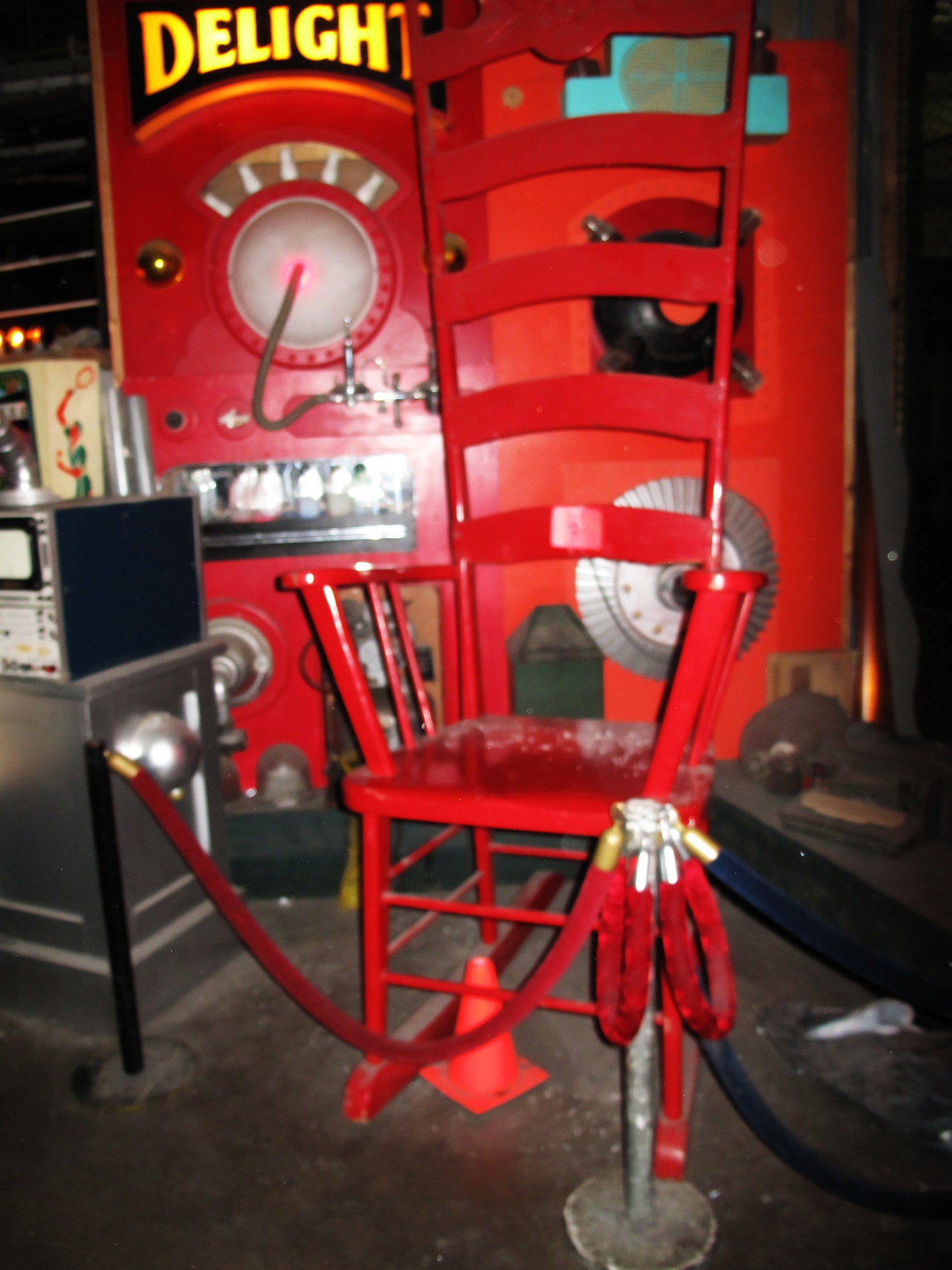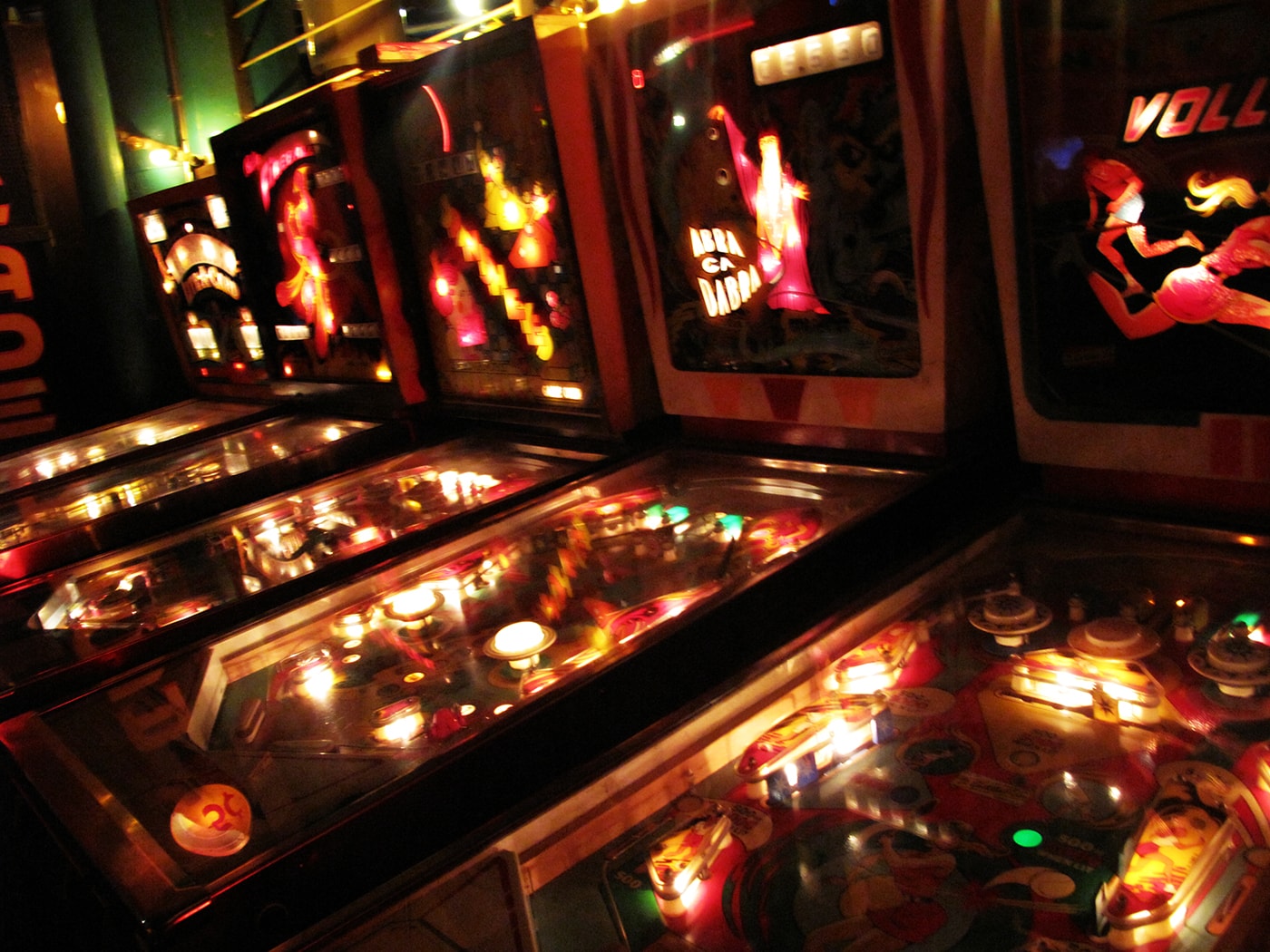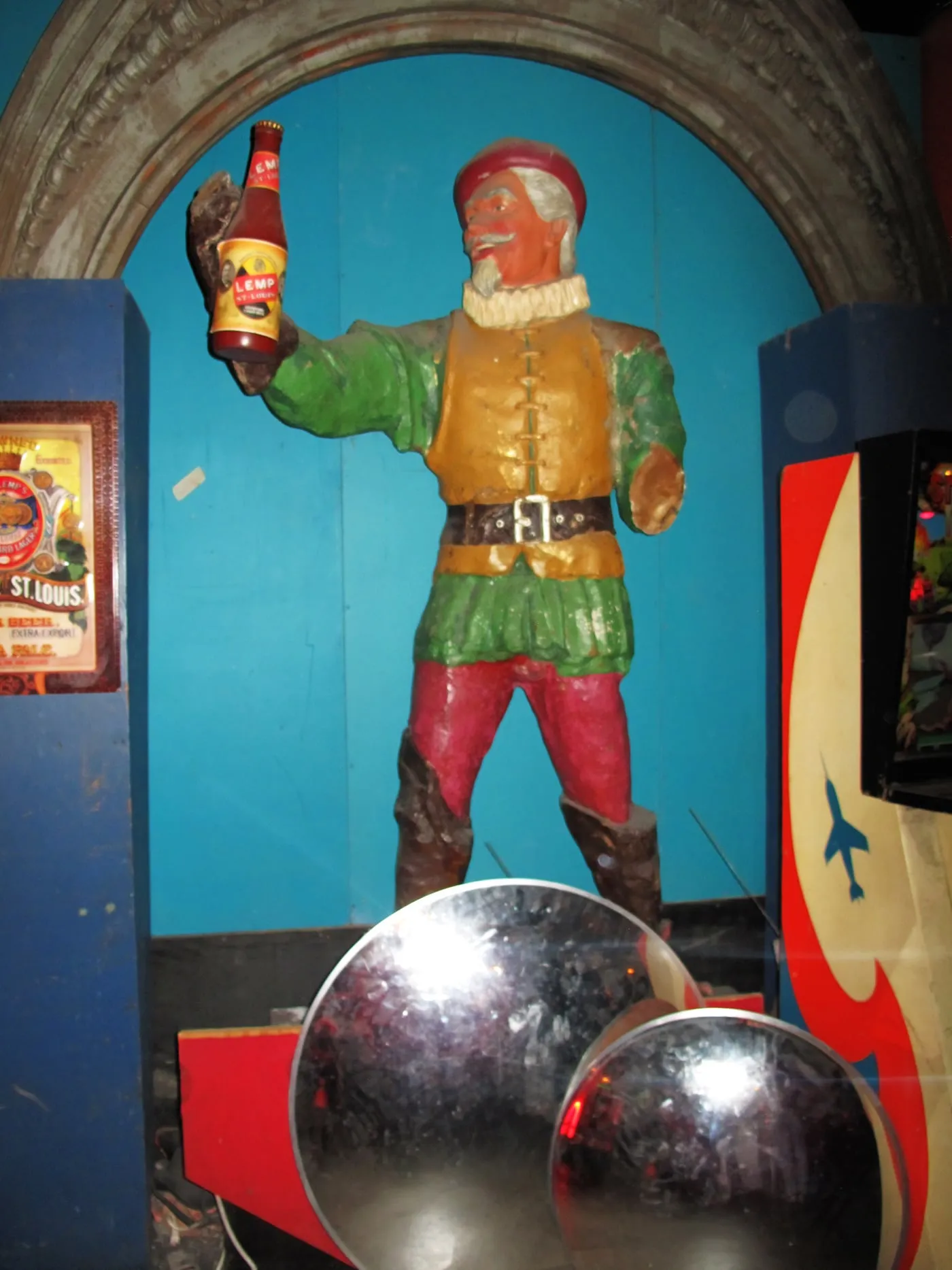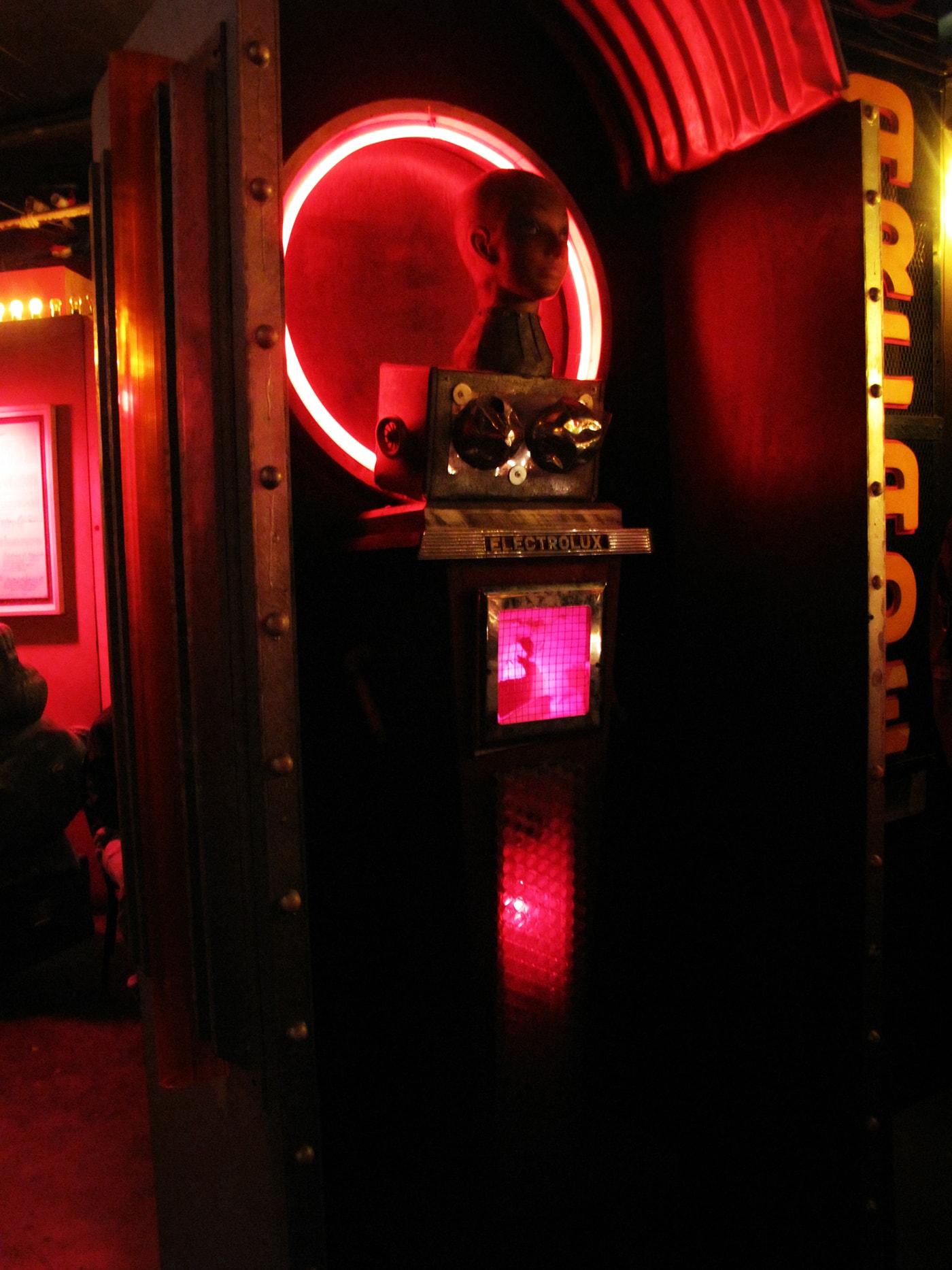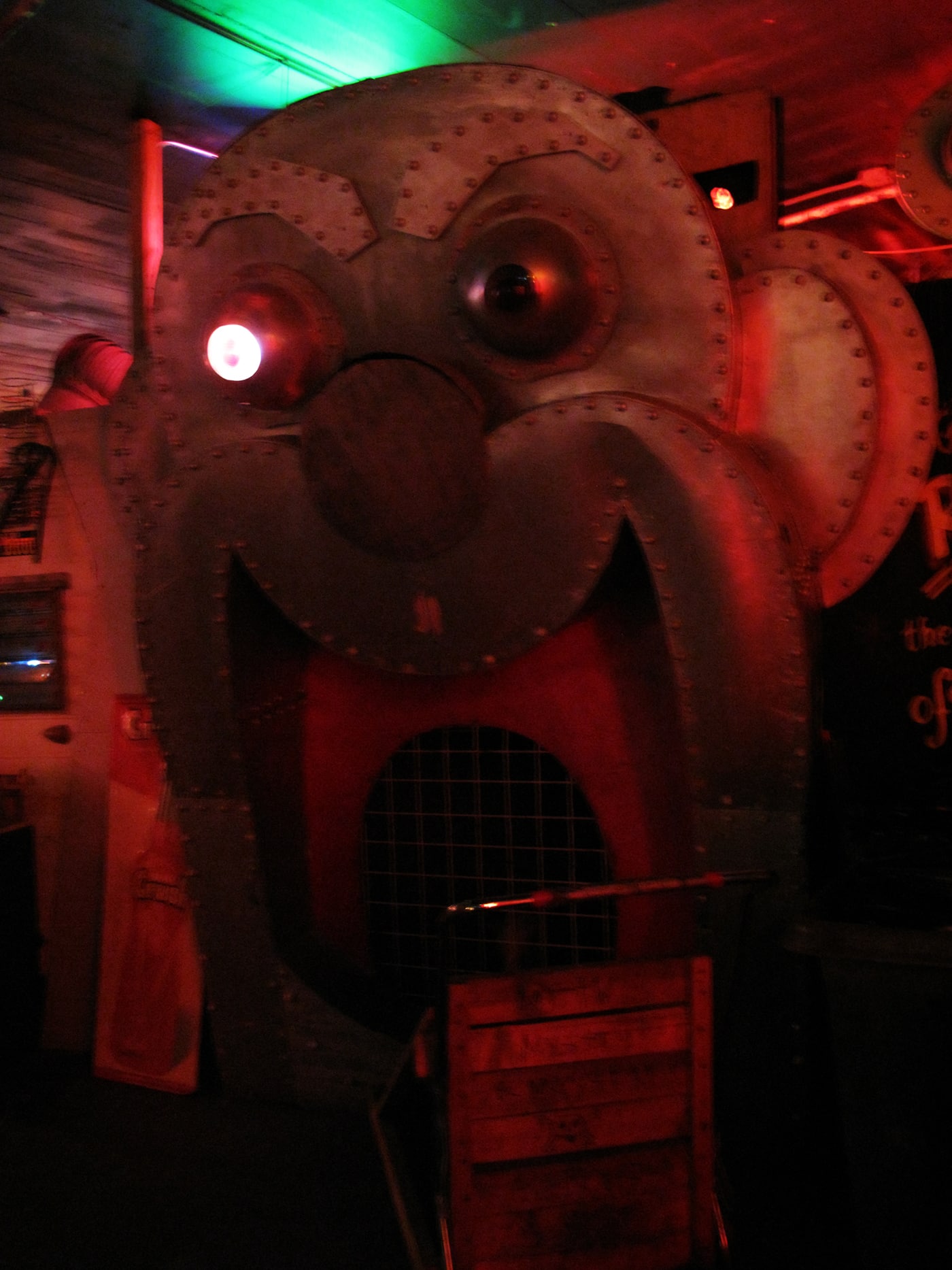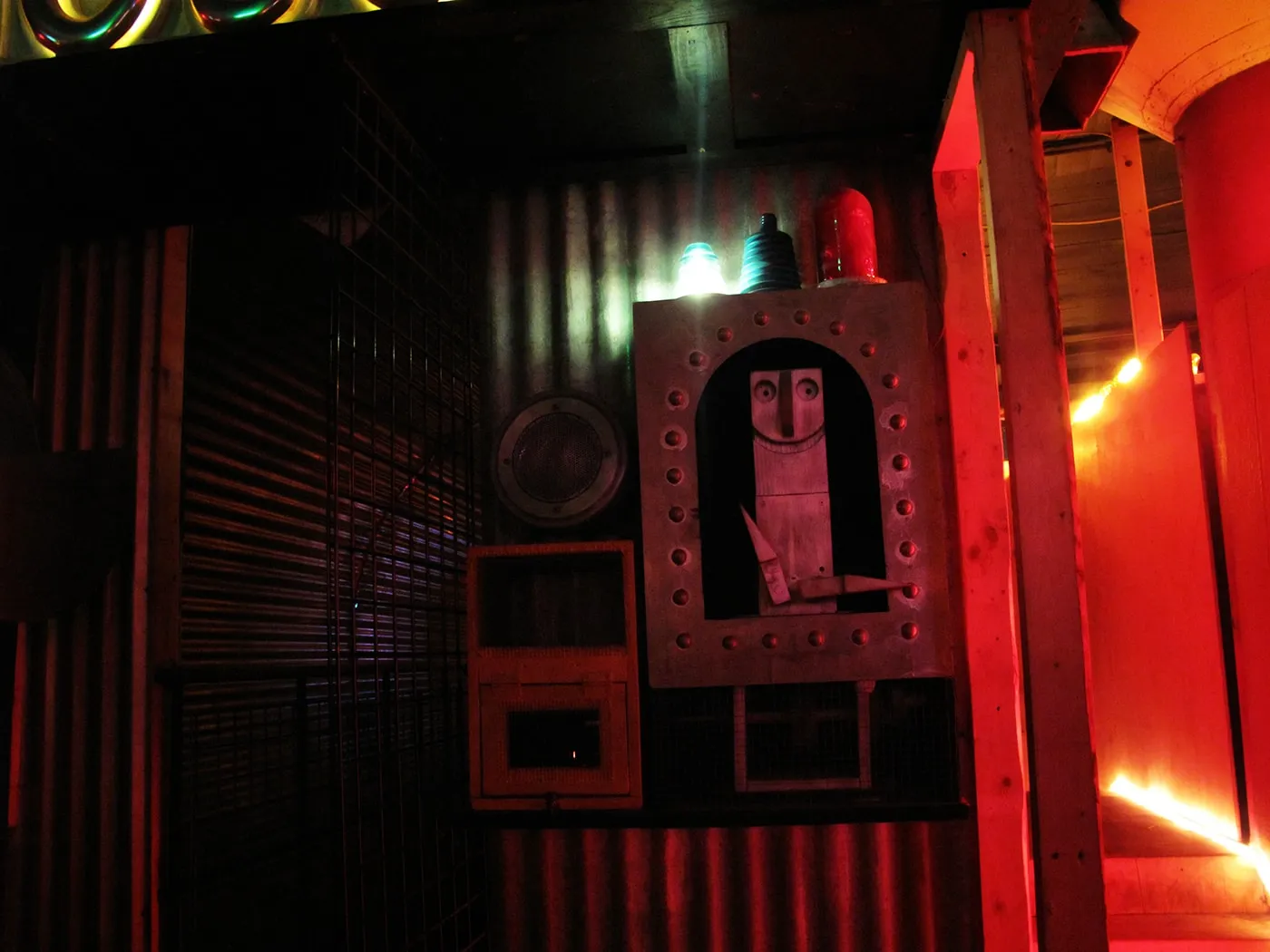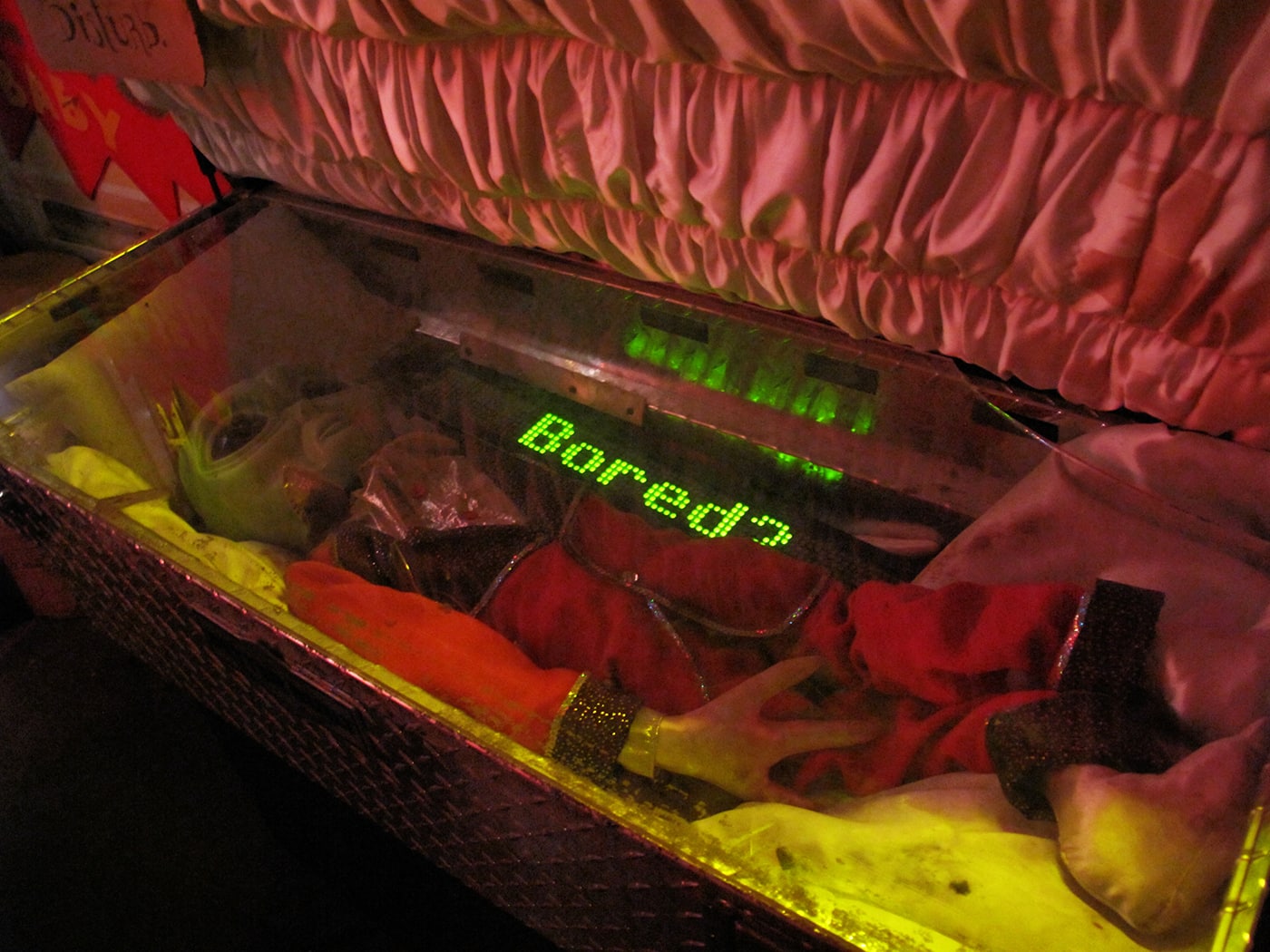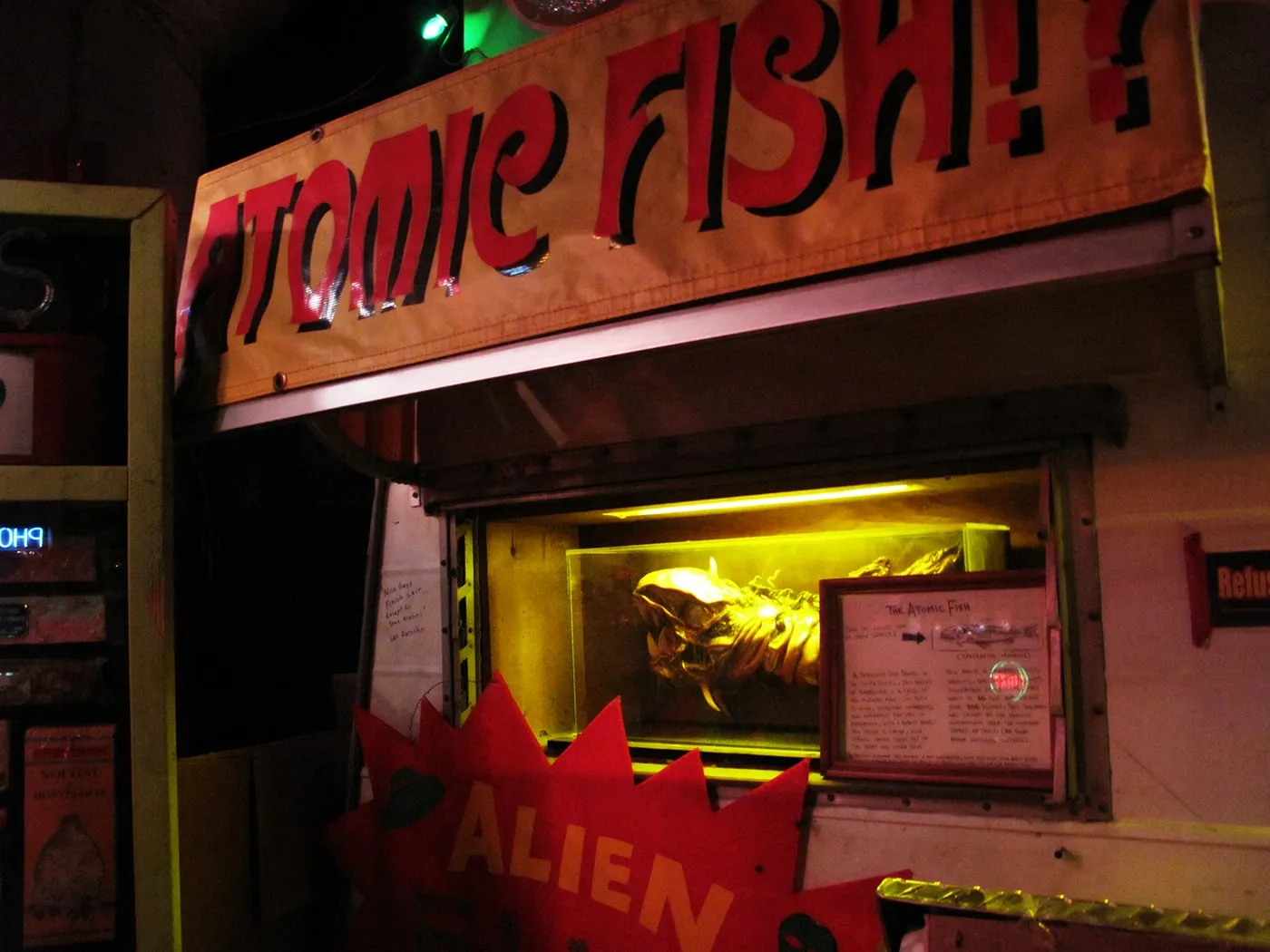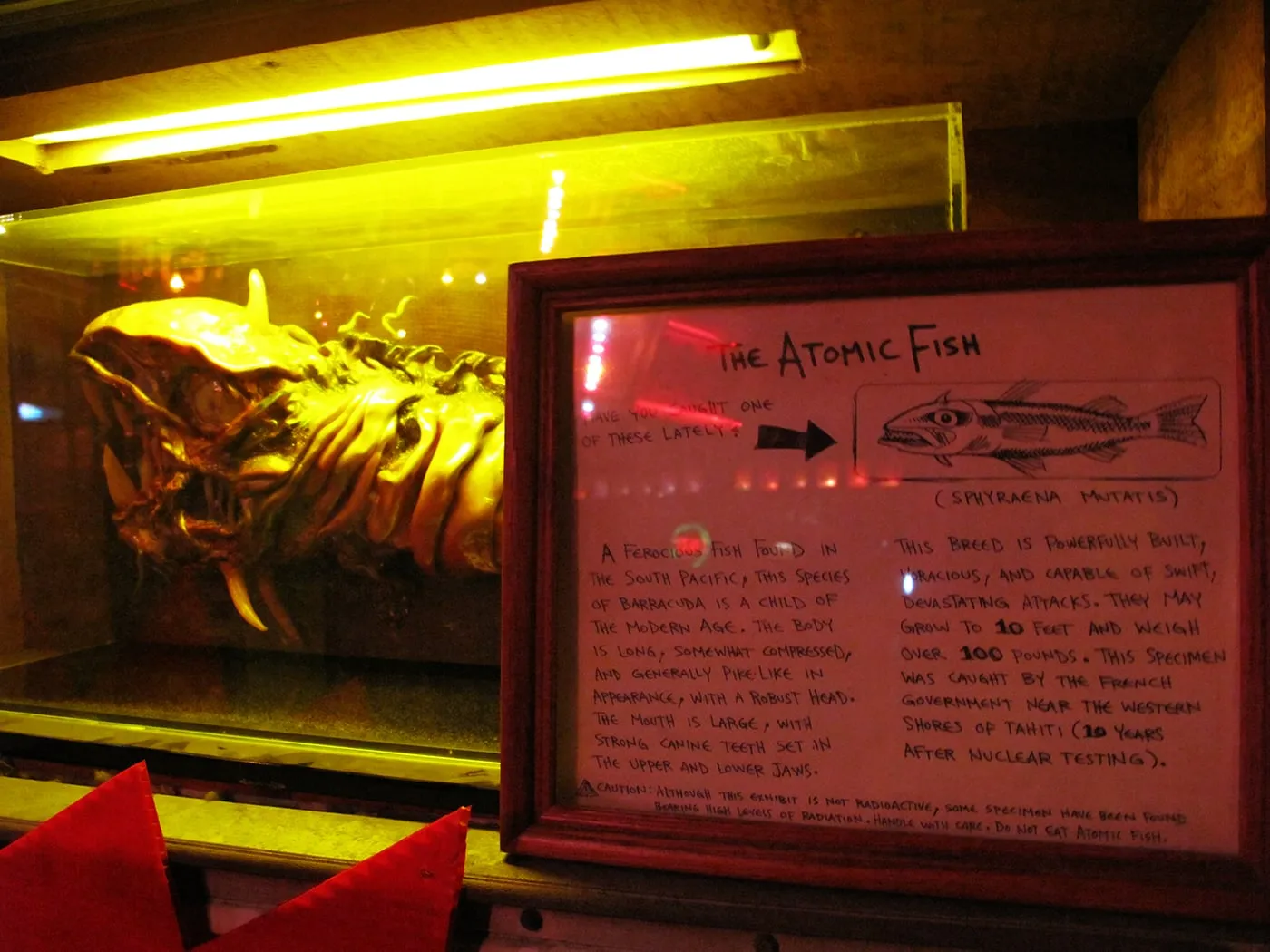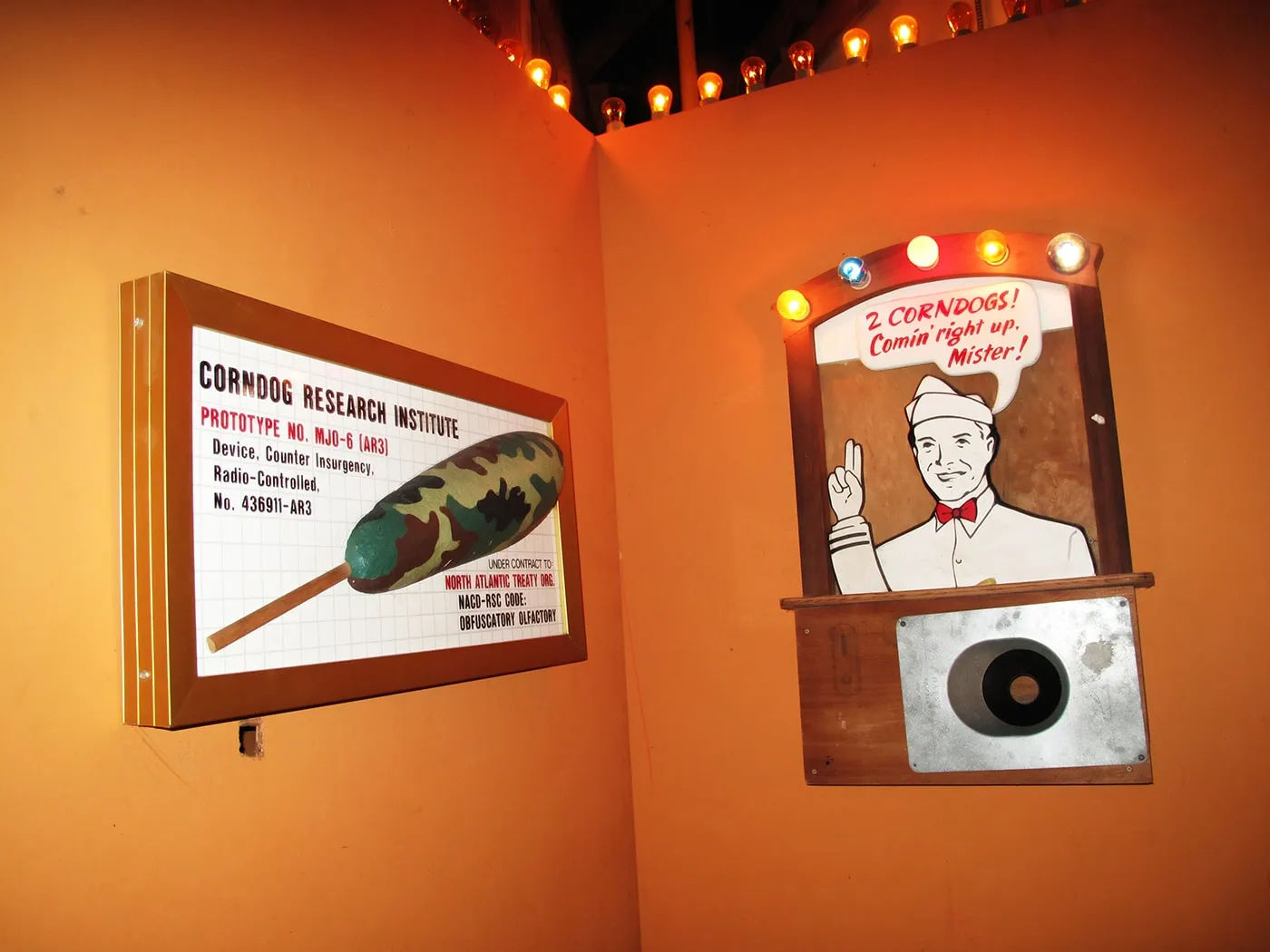 The City Museum
Address: 750 N 16th St, St. Louis, MO 63103
Date: March 20, 2010
Visit the museum's official website for up-to-date hours, exhibits, and admission prices.
Pin this post about the City Museum in St, Louis, Missouri: