Deluxe Junk was a staple of vintage shopping in the Fremont neighborhood of Seattle, Washington. Inside, you could browse for second-hand furniture, clothes and other bobbles… and, outside, you could browse outside for a giant, somewhat cannibalistic, cone of french fries! Unfortunately, the store closed down sometime around 2012 and the giant Fry Guy is no longer there.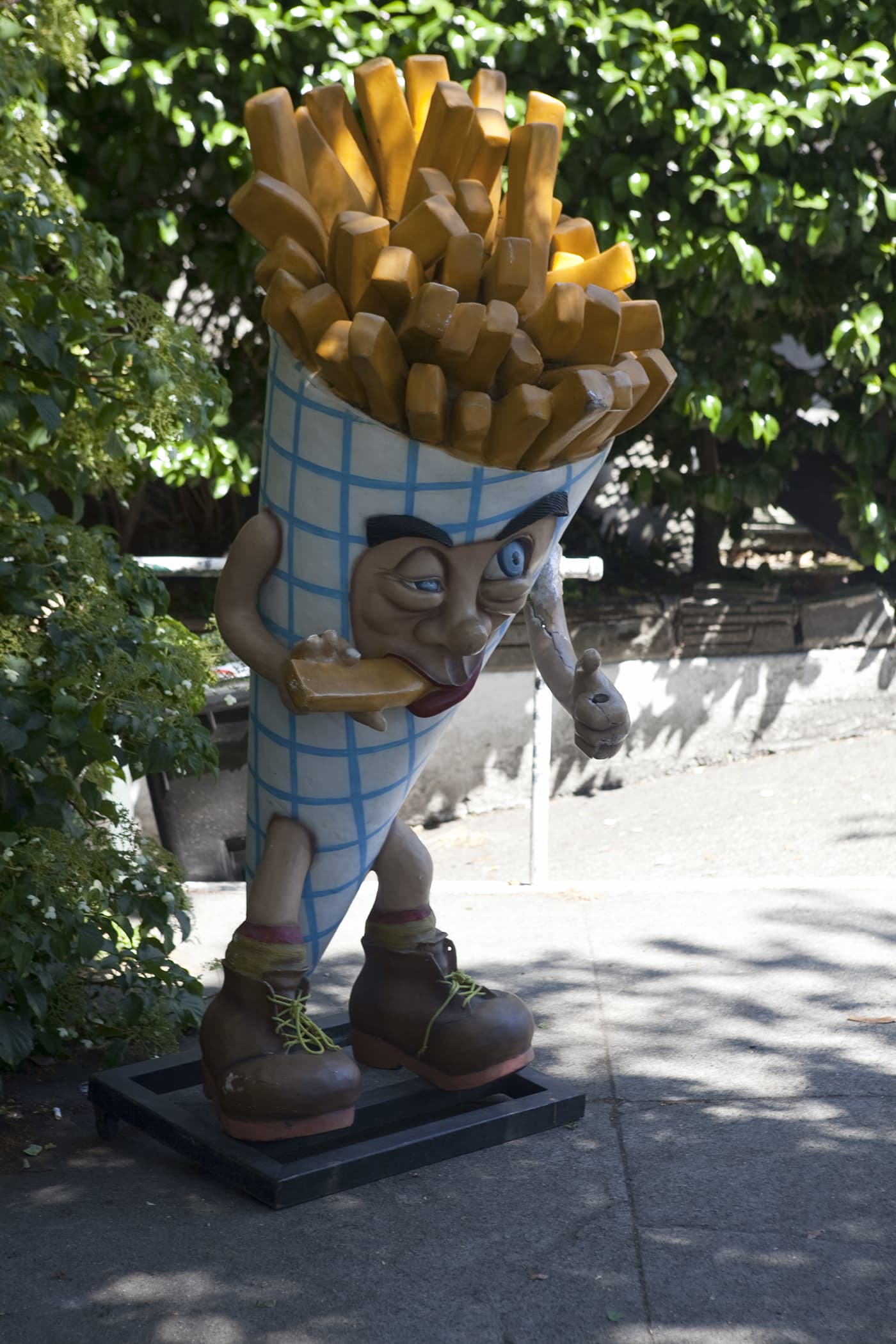 This giant fiberglass cone of fries eating a french fry and giving a thumbs up is, well, kind of morbid, but is certainly not the only one of his kind. A popular statue at frites shops in Europe, you can even buy one for yourself from an online catalog if you're looking for a fun display for your vintage shop or fry stand.
This giant fiberglass french fry guy might be gone, butdon't worry there are plenty of other weird roadside attractions to see in Fremont, the so-called "Center of the Universe". Check out these Washington roadside attractions: giant bridge troll, the statue of Lenin, the Fremont Rocket, and Bridgetender Rapunzel in Neon, among many other silly sites.
---
Deluxe Junk Fry Guy (CLOSED AND NO LONGER THERE)
Location: 3518 Fremont Pl N, Seattle, Washington
Cost: Free to see.
Hours: 11:30am – 5:30pm Wed-Mon
Date: June 29, 2009
---