Deluxe Junk was a staple of vintage shopping in the Fremont neighborhood of Seattle, Washington. Inside, you could browse for second-hand furniture, clothes and other bobbles… and, outside, you could browse outside for a giant, somewhat cannibalistic, cone of french fries! Unfortunately, the store closed down sometime around 2012 and the giant Fry Guy is no longer there.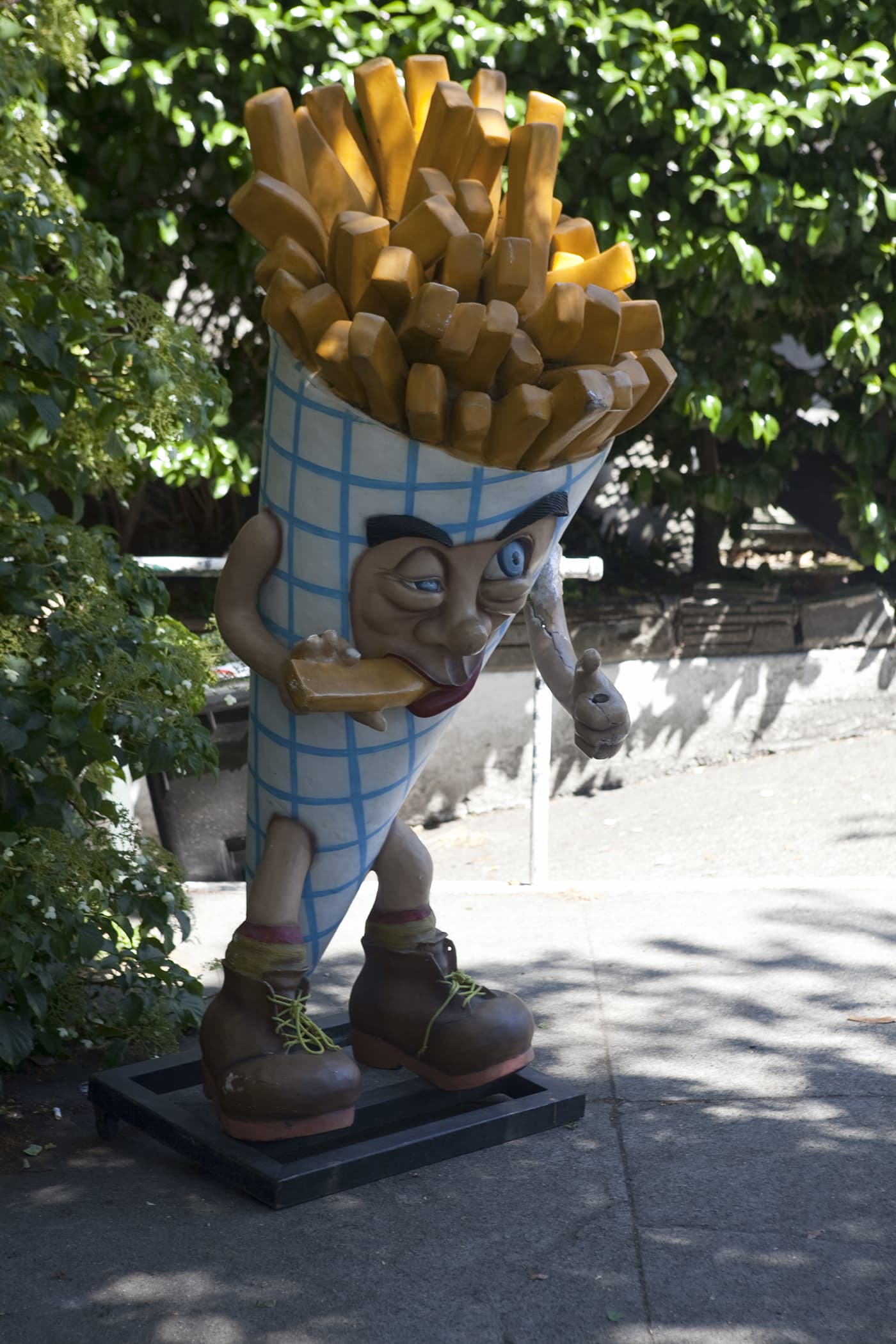 This giant fiberglass cone of fries eating a french fry and giving a thumbs up is, well, kind of morbid, but is certainly not the only one of his kind. A popular statue at frites shops in Europe, you can even buy one for yourself from an online catalog if you're looking for a fun display for your vintage shop or fry stand.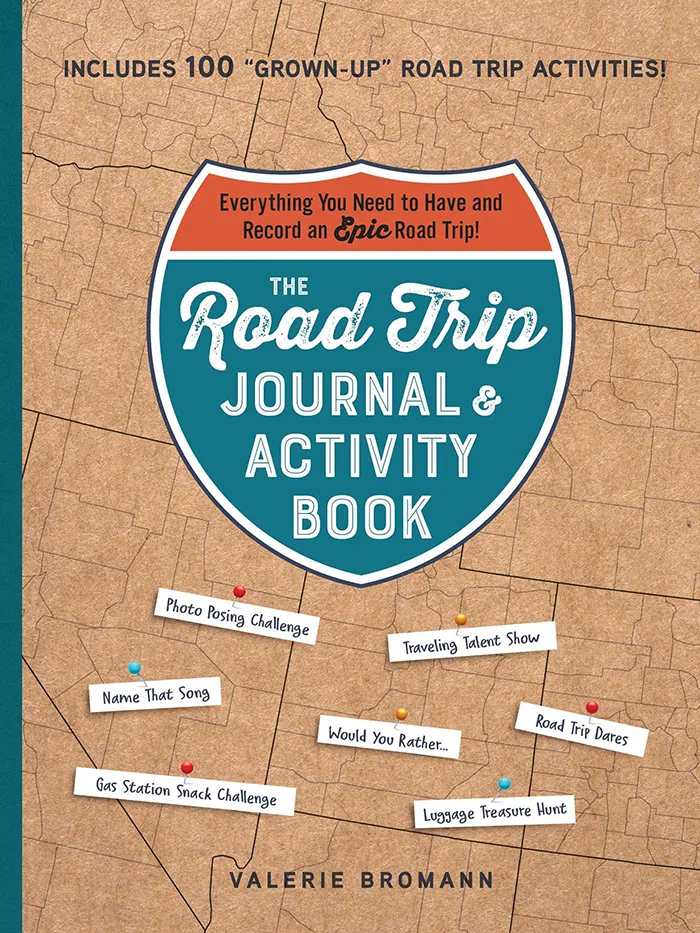 The Road Trip Journal & Activity Book
Everything You Need to Have and Record an Epic Road Trip!
Enjoy fun games and challenges to pass the time on your next road trip and have a keepsake to look back on for years to come with this entertaining must-have for your next vacation.
This giant fiberglass french fry guy might be gone, butdon't worry there are plenty of other weird roadside attractions to see in Fremont, the so-called "Center of the Universe". Check out these Washington roadside attractions: giant bridge troll, the statue of Lenin, the Fremont Rocket, and Bridgetender Rapunzel in Neon, among many other silly sites.
---
Deluxe Junk Fry Guy (CLOSED AND NO LONGER THERE)
Location: 3518 Fremont Pl N, Seattle, Washington
Cost: Free to see.
Hours: 11:30am – 5:30pm Wed-Mon
Date: June 29, 2009
---