Chester, Illinois celebrates all things Popeye. It's Elzie Crisler Segar, the classic cartoon creator's, home town so it only makes sense that the entire city serves as a shrine to his outstanding work and legacy. In fact, many of the characters were actually based on residents. In Gazebo Park, next to Spinach Can Collectibles (a gift shop and museum), and near where the Wimpy statue lives, Chester's dedication to the sailor man and his friends shows in these lovely Popeye murals depicting all the Popeye the Sailor Man cast of characters on the side of a building.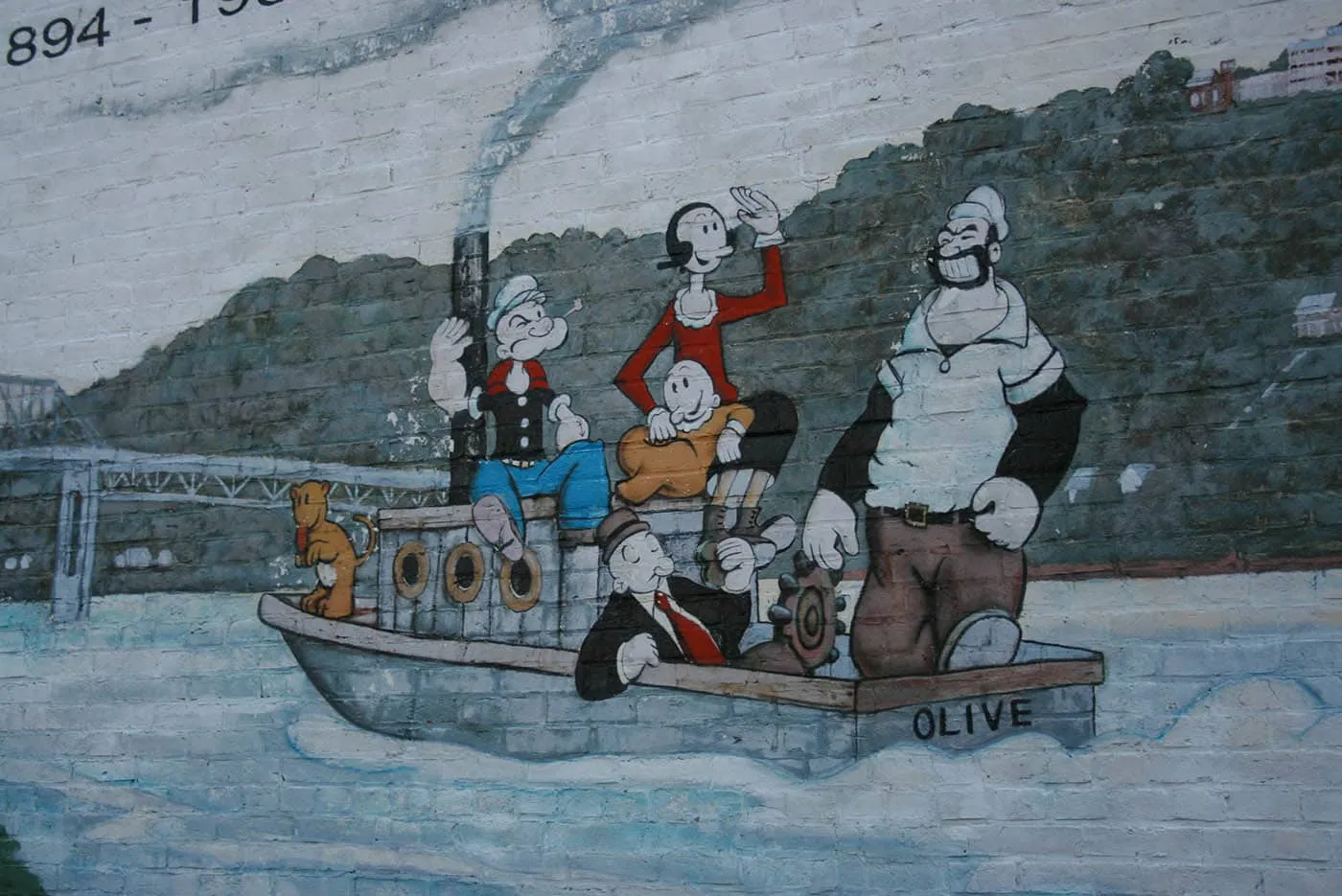 Everyone you'd hope to see are in these Popeye murals! From Wimpy (eating a hamburger, of course) to Brutus (at the helm of a boat) to Olive Oyl (holding a daisy, and her child) and the darling baby Swee'Pea to the man himself: Popeye.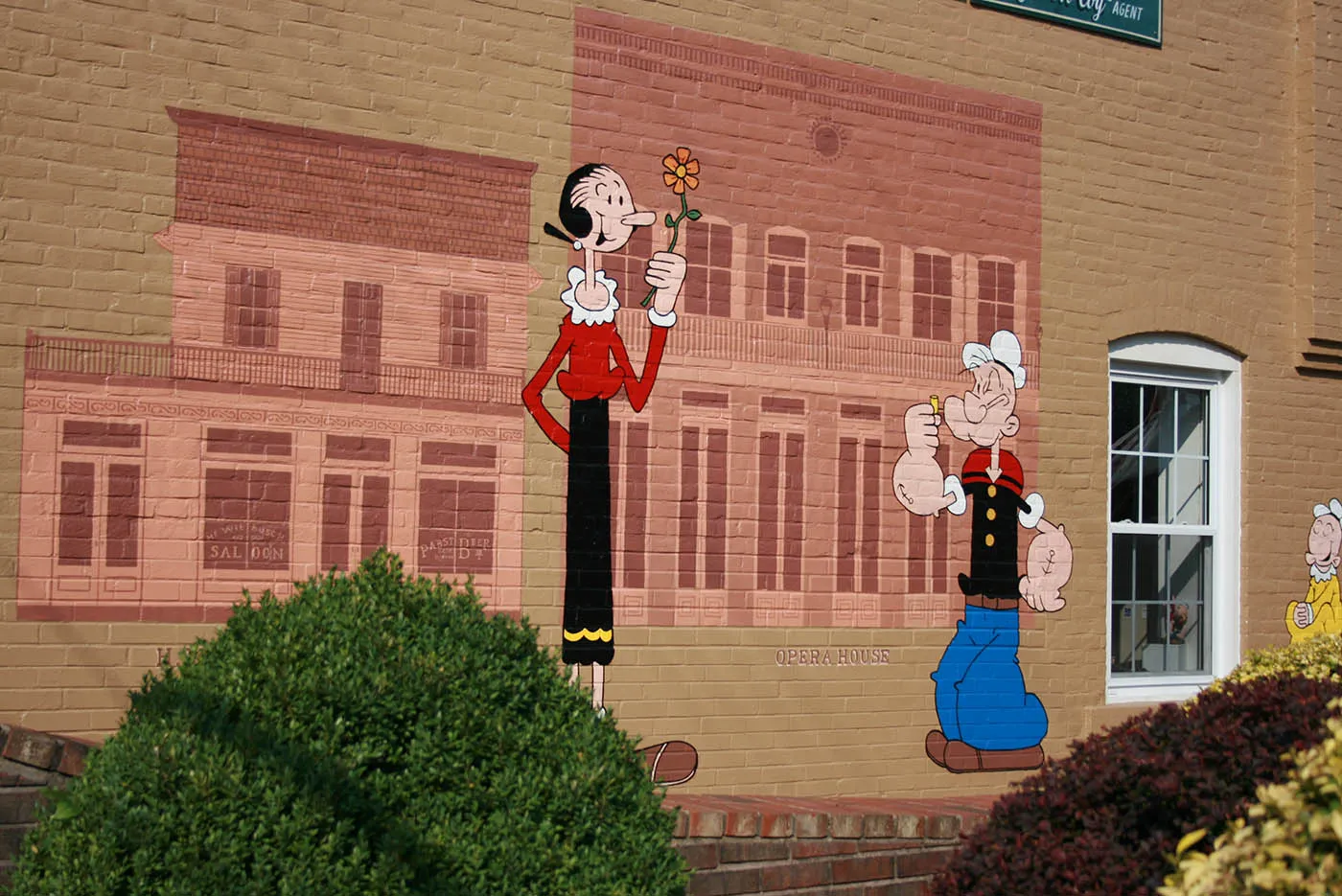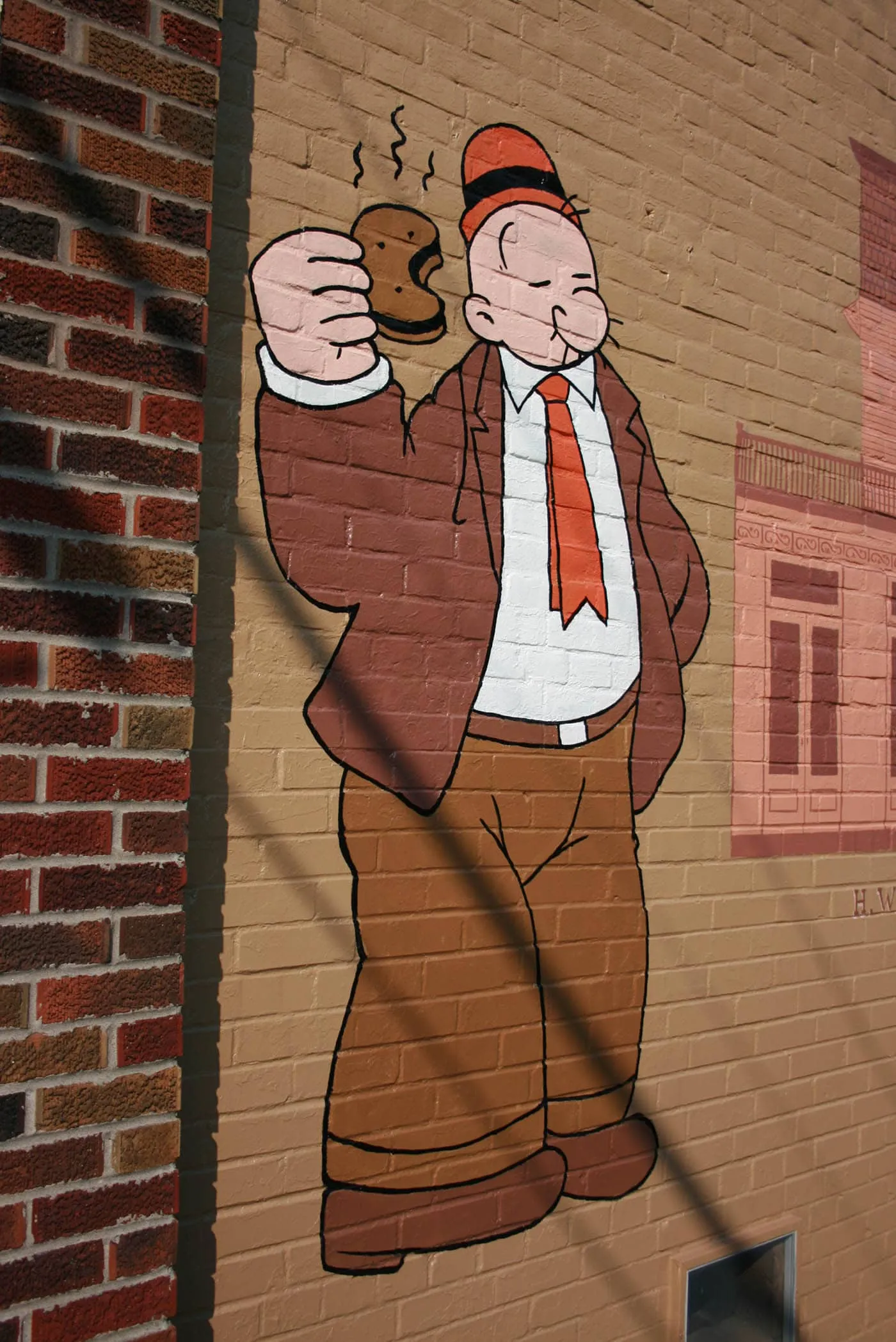 While checking out this in Chester be sure to check out the Popeye statue and find all the other characters on the character trail and take your photo in the photo op too!
---
Popeye Murals
Location: 1001 State St, Chester, IL 62233
Cost: Free to see
Hours: Always Visible
Date: July 15, 2007
---