There's a Wimpy photo stand-in in Chester, Illinois: the Home of Popeye the Sailor Man.
Photo stand-ins (also called face in the hole boards, photo cutout boards, or comic foregrounds) are those big life-sized paintings (or photographs), usually of a person or animal, with a hole cut out of the face for a person (like you or me) to stand behind to get picture as the character.
Here is one of Wimpy (the hamburger-loving character from Popeye the Sailor Man) in Chester, Illinois at Chester Square Gazebo Park, right underneath the Popeye mural! It's a big picture of Wimpy from Popeye with his face gone to replace with your own! How fun!
You can't not take a picture with this Wimpy photo op!
Looking for other things to do in Chester IL? While you're in town be sure to also check out the Popeye statues, like the statue of Wimpy and the one of the spinach-eating man himself.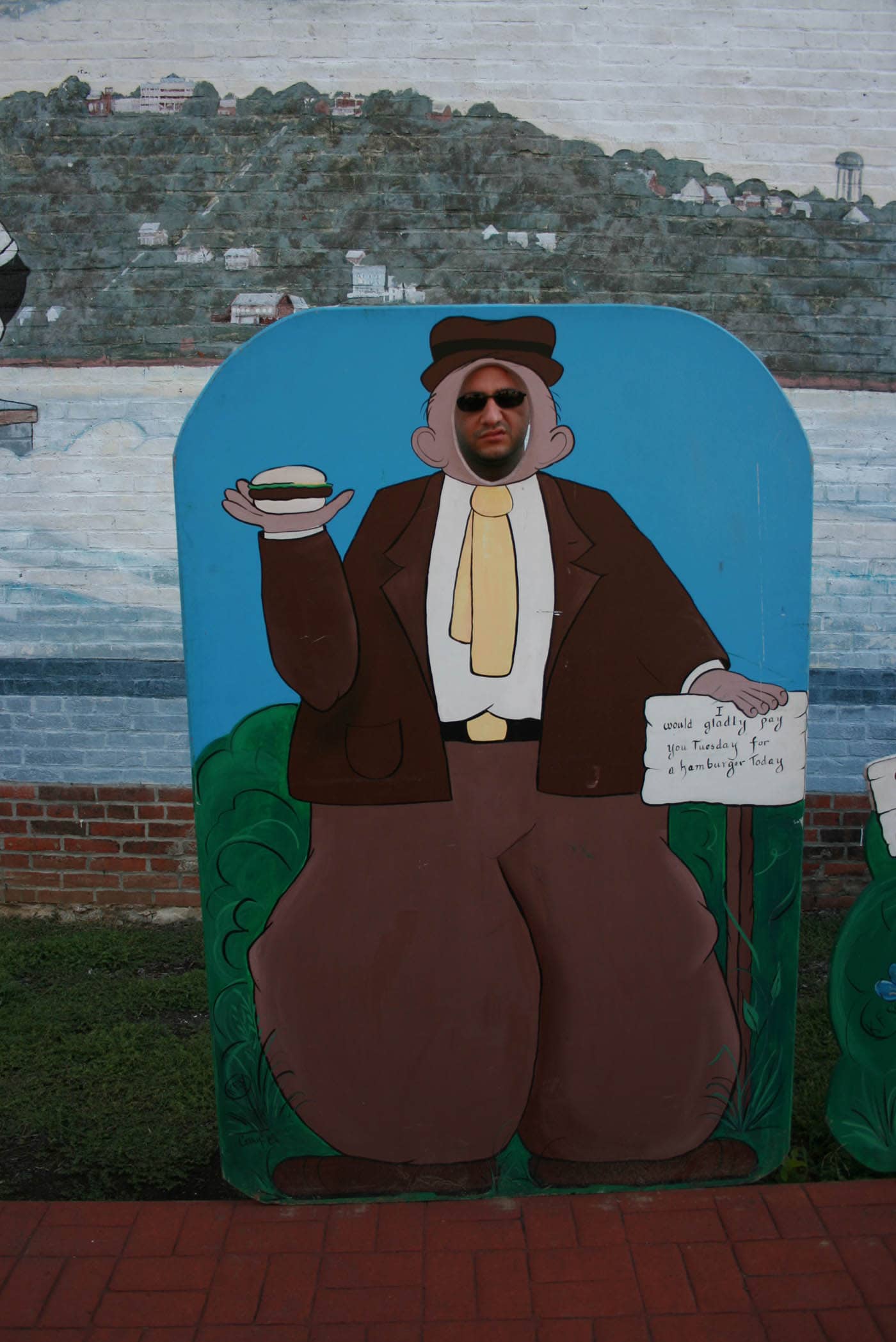 p.s. That's the friend Joe's head! (I swear he's not unhappy, he just always makes faces like that.
Wimpy Photo Stand-In
Location: Chester Square Gazebo Park, Chester, IL
Cost: Free to see
Hours: Always Visible
Date: July 15, 2007
---