The Sandhills Journey Scenic Byway is a 272-mile drive that takes you through some of the most breathtaking landscapes in Nebraska.
The road, also known as Nebraska Highway 2, runs from Grand Island on the southeastern end to Alliance on the northwestern end. Along the route you'll experience the beauty of the sandhills: a region that combines mixed-grass prairie and stabilized sand dunes. You'll also wind through rock formations, parts of the Nebraska National Forest, more than 30 local communities, ghost towns, and more.
On your road trip, look for gorgeous scenery, migrating sandhill cranes, railways, and, at night, a sky-full of stars.
Without stops, this Nebraska road trip will take about four and a half hours, but you'll want to reserve some extra time to enjoy the ride!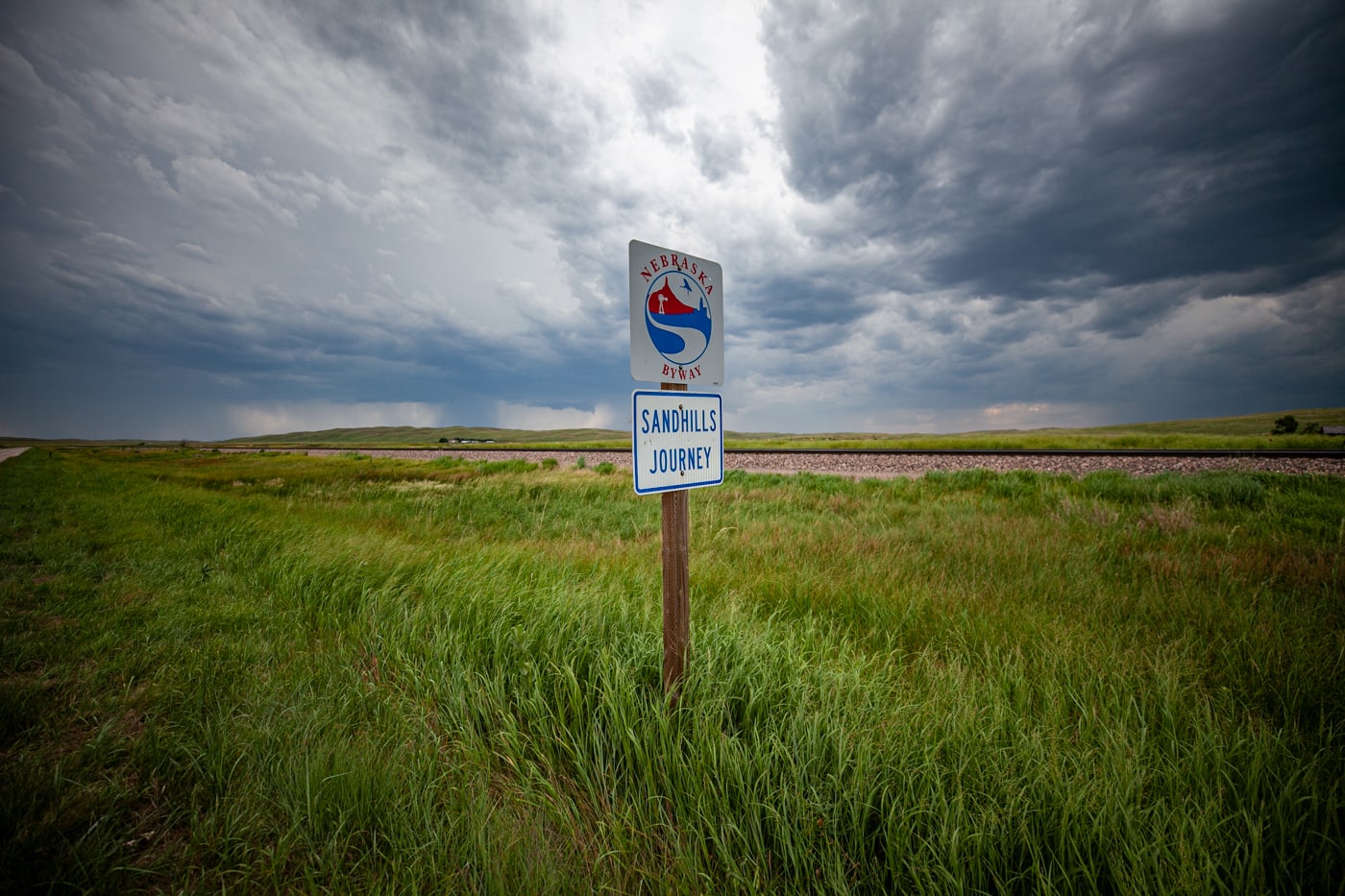 Things to do and see along the Sandhills Journey Scenic Byway: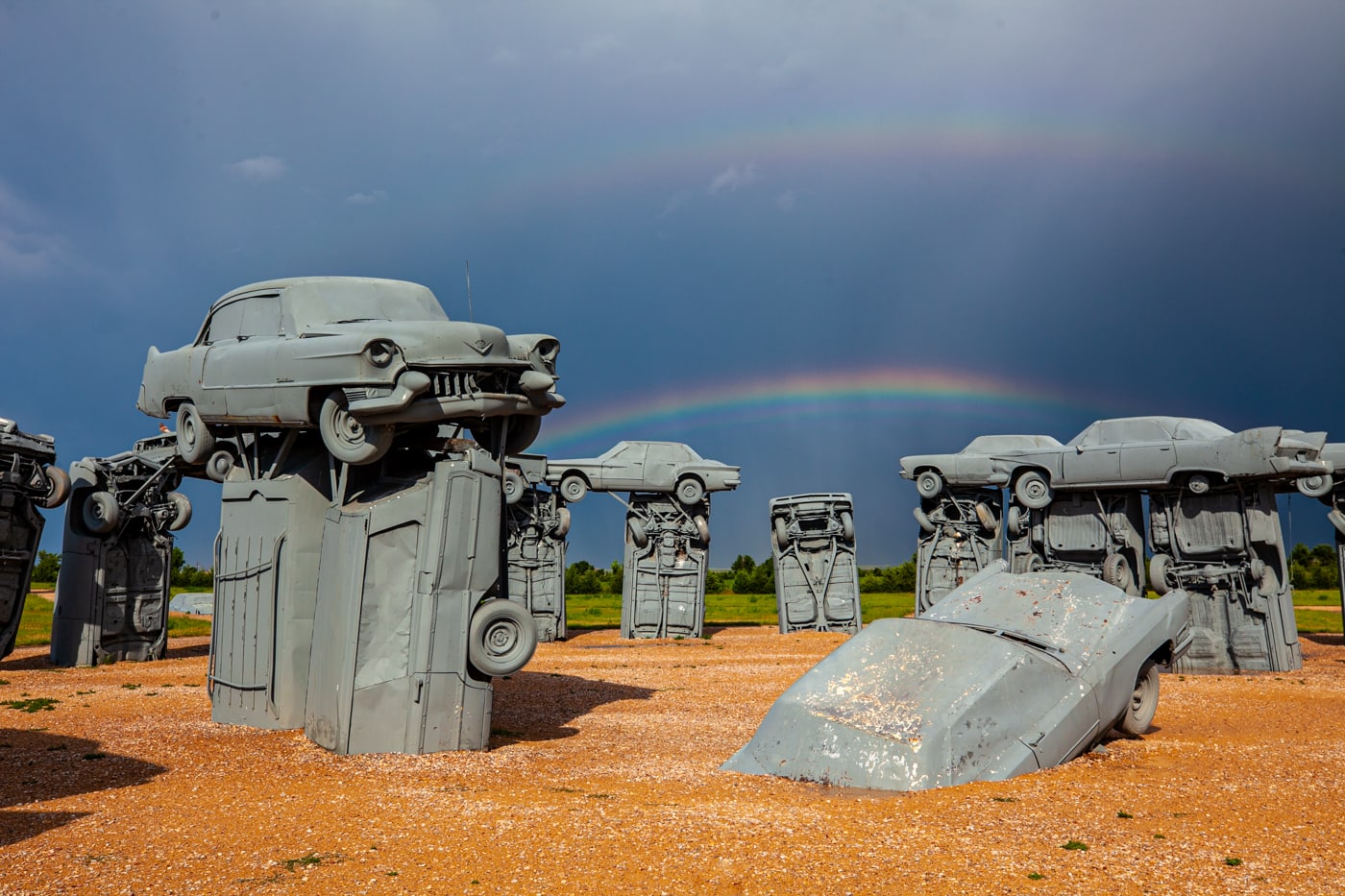 Carhenge – Stonehenge Replica Made of Cars
2151 Co Rd 59, Alliance, NE
Perhaps Nebraska's most famous roadside attraction, Carhenge is a replica of England's Stonehenge… but made from cars. Standing at 96 feet in diameter and made up of thirty eight gray-painted cars, the roadside attraction was created in 1987 by experimental artist Jim Reinders.
This is a must-stop item to add to any Nebraska road trip itinerary and it the perfect start or end to a Sandhills Journey road trip.
Pyramid and Camel in Cairo
134 S High St, Cairo, NE
Cairo is a 0.77 square mile town with a population of about 785 (2010) that's located in Hall County. It was established in 1886 and took it's name after that other Cairo, the capital of Egypt. The star roadside attraction in Cario, Nebraska is a big camel statue that stands next to a metal pyramid inscribed with "Welcome to Cairo."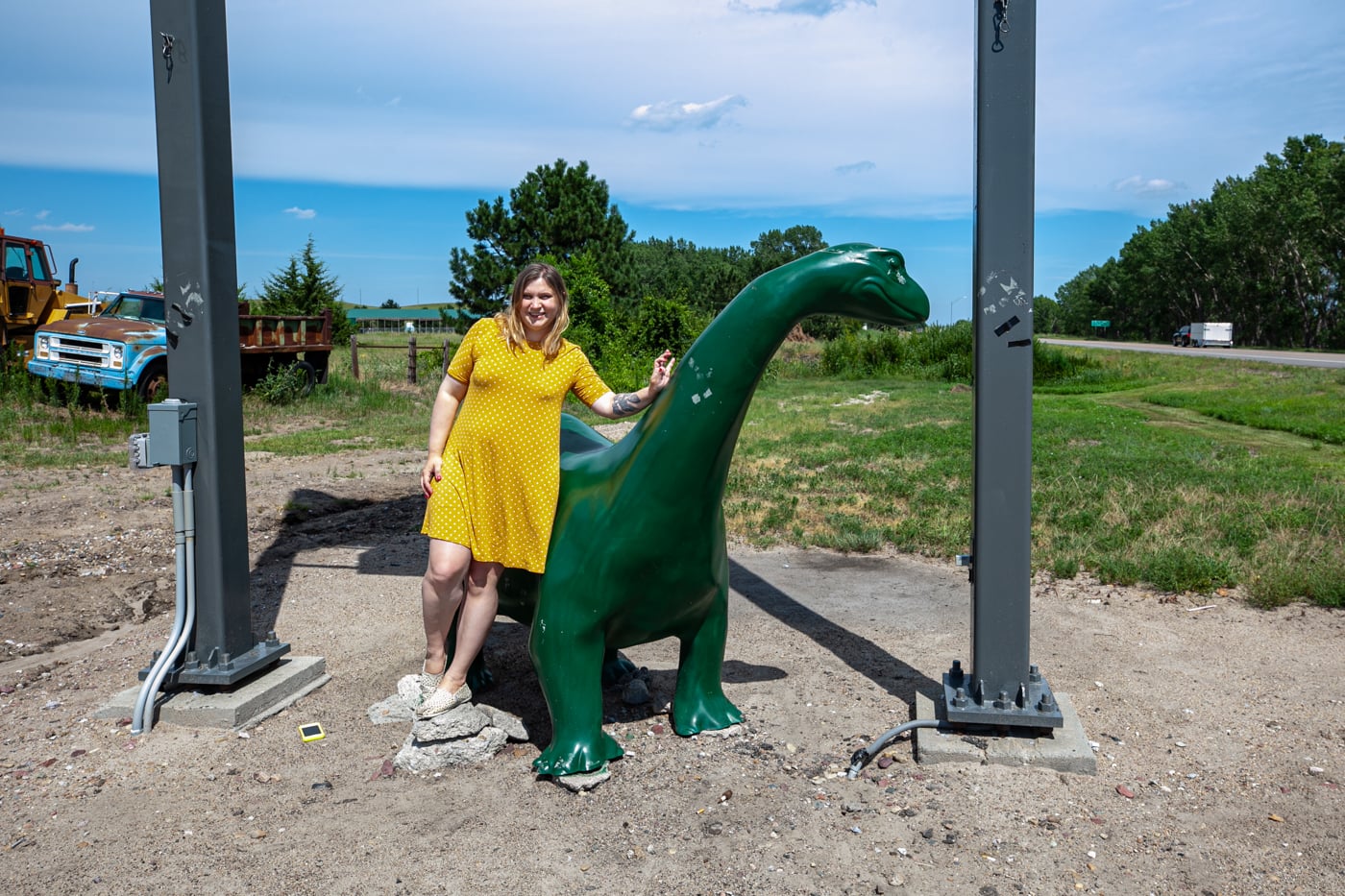 Sinclair Dinosaurs
Sandhill Oil Co., 39397 NE-2, Thedford, NE 
There are numerous Sinclair gas stations on Nebraska Highway 2, and not all of them have the signature fiberglass dinos out front. But a couple of them do! Stop for gas and a selfie with one of these iconic roadside icons.
Sandhills Journey Scenic Byway Visitor Center
44106 NE Hwy 2 Broken Bow, NE
Learn about the history, archaeology, culture, and other features of the byway and surrounding areas at this popular interpretive center. Displays and exhibits celebrate and showcase the beauty of the area.
Stuhr Museum of the Prairie Pioneer
3133 US-34, Grand Island, NE
This living history museum is dedicated to preserving the legacy of the Pioneers who settled the plains of central Nebraska in the late 19th century. Explore what is was like to live in and settle the plains by exploring a recreation.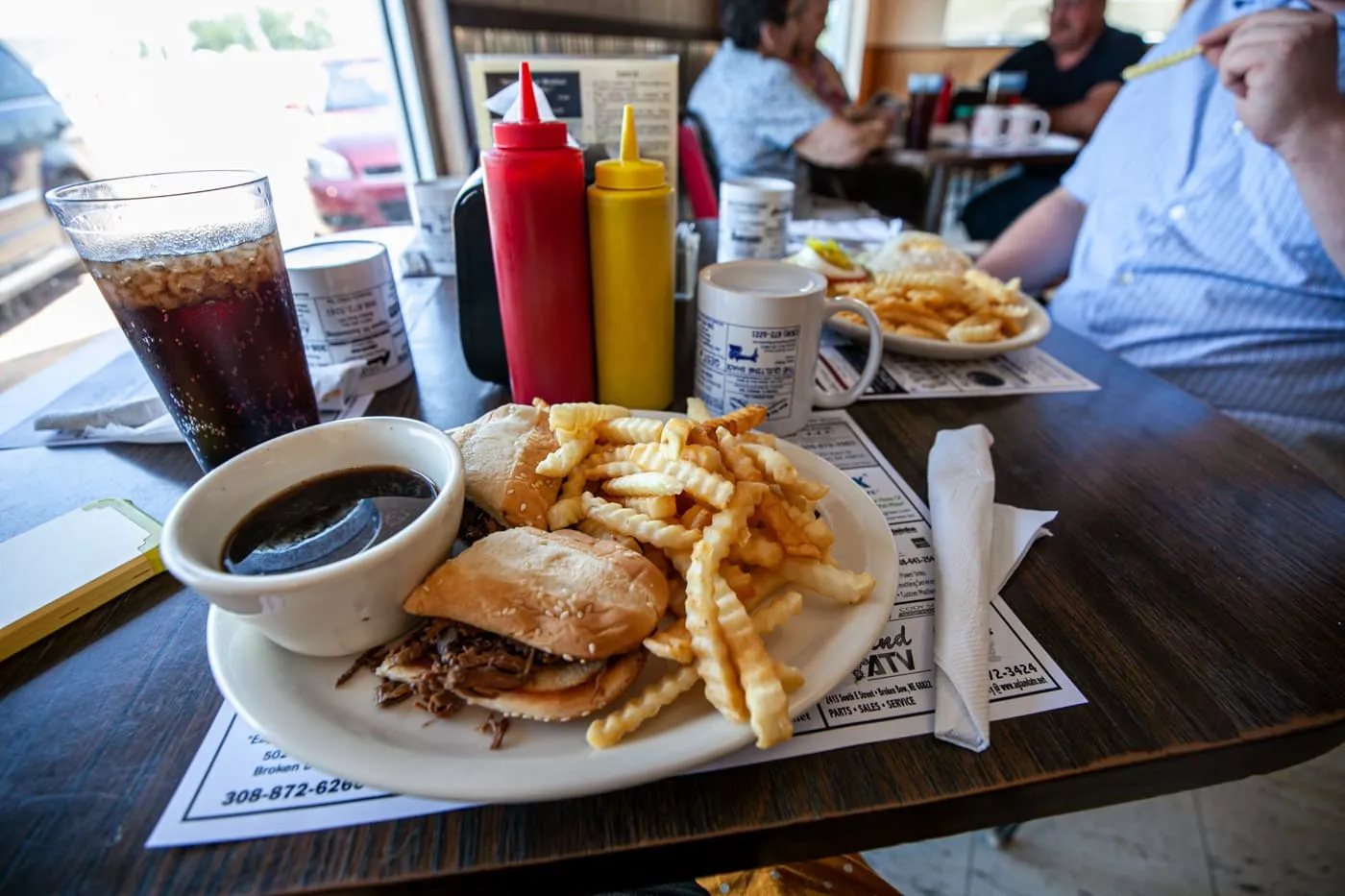 Stop for Lunch
There are plenty of restaurants to choose from along the road trip route. We stopped for lunch at Tumbleweed Café in Broken Bow where I had a tasty French Dip sandwich and fries. Try their specialty, the Haystack (a hamburger topped with ham, cheese, egg, Thousand Island dressing, lettuce, tomatoes, onion and pickles) or try one of the many other restaurants along the Sandhills Journey Scenic Byway, including Martin's Family Restaurant, Newberry's Common Ground, Runza of Broken Bow, Double T Bar & Cafe, Branding Iron Cafe, Swagger Steakhouse & Saloon, and Cowpoke Cafe.
More photos from the Sandhills Journey Scenic Byway road trip: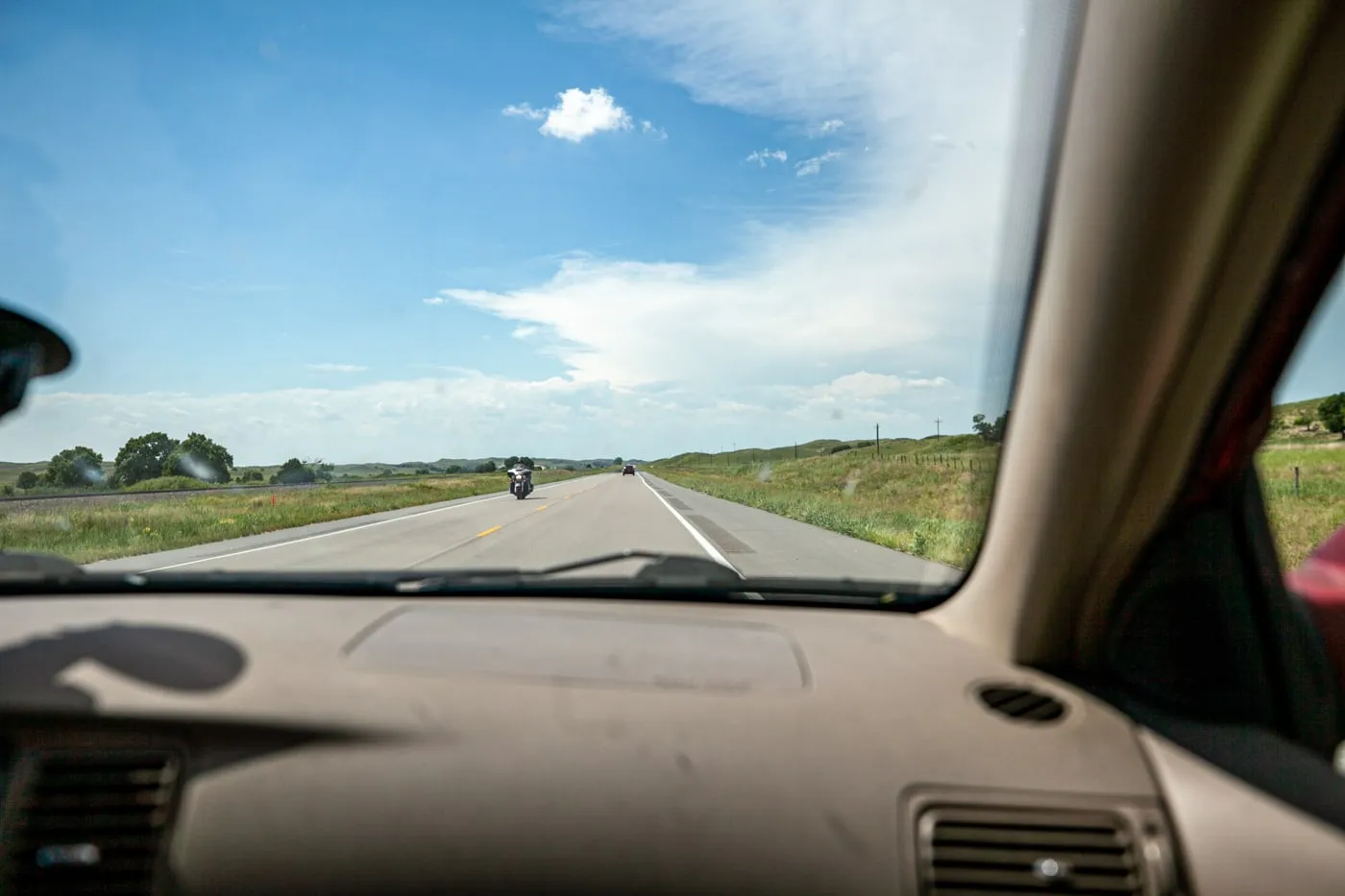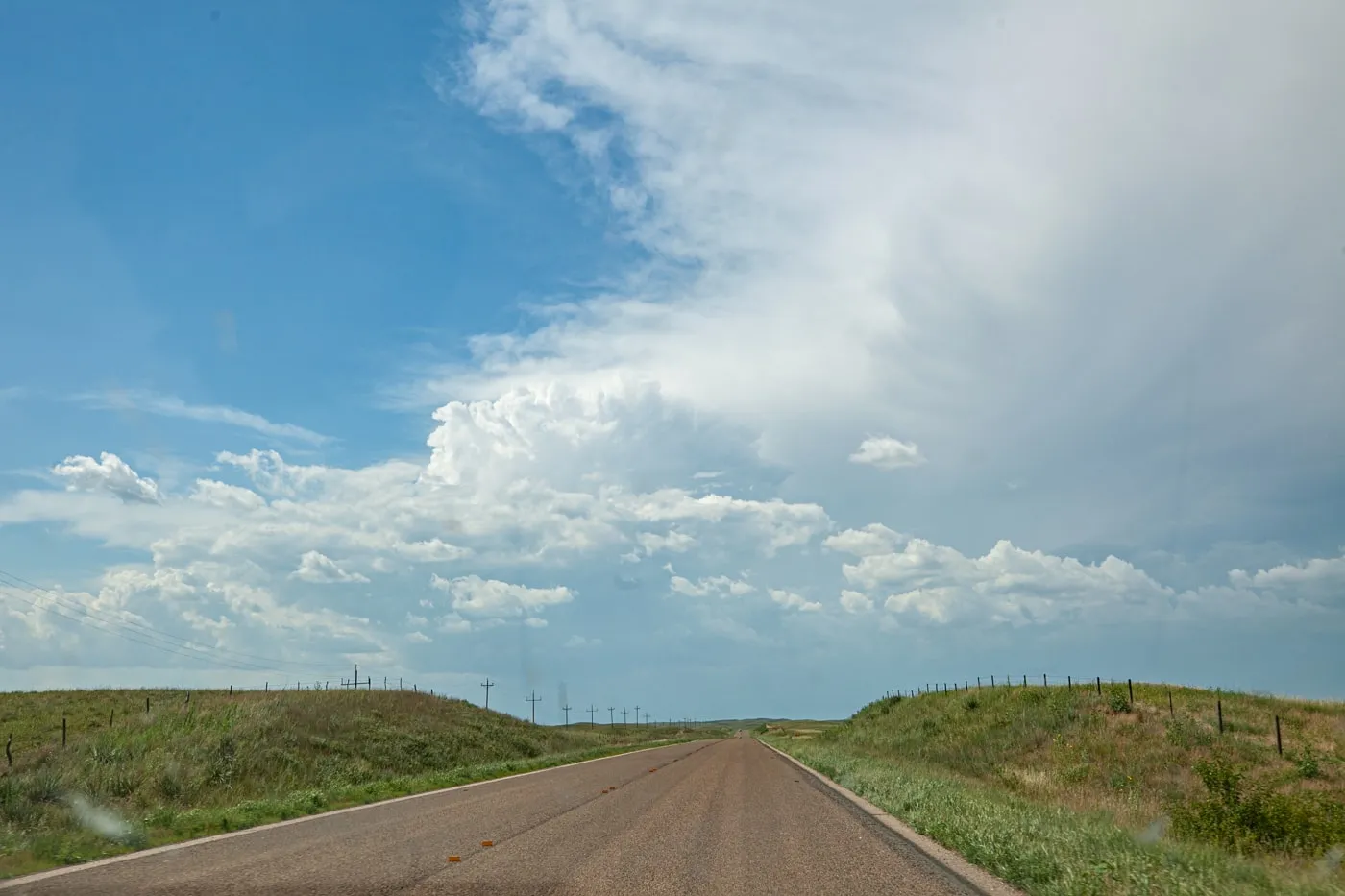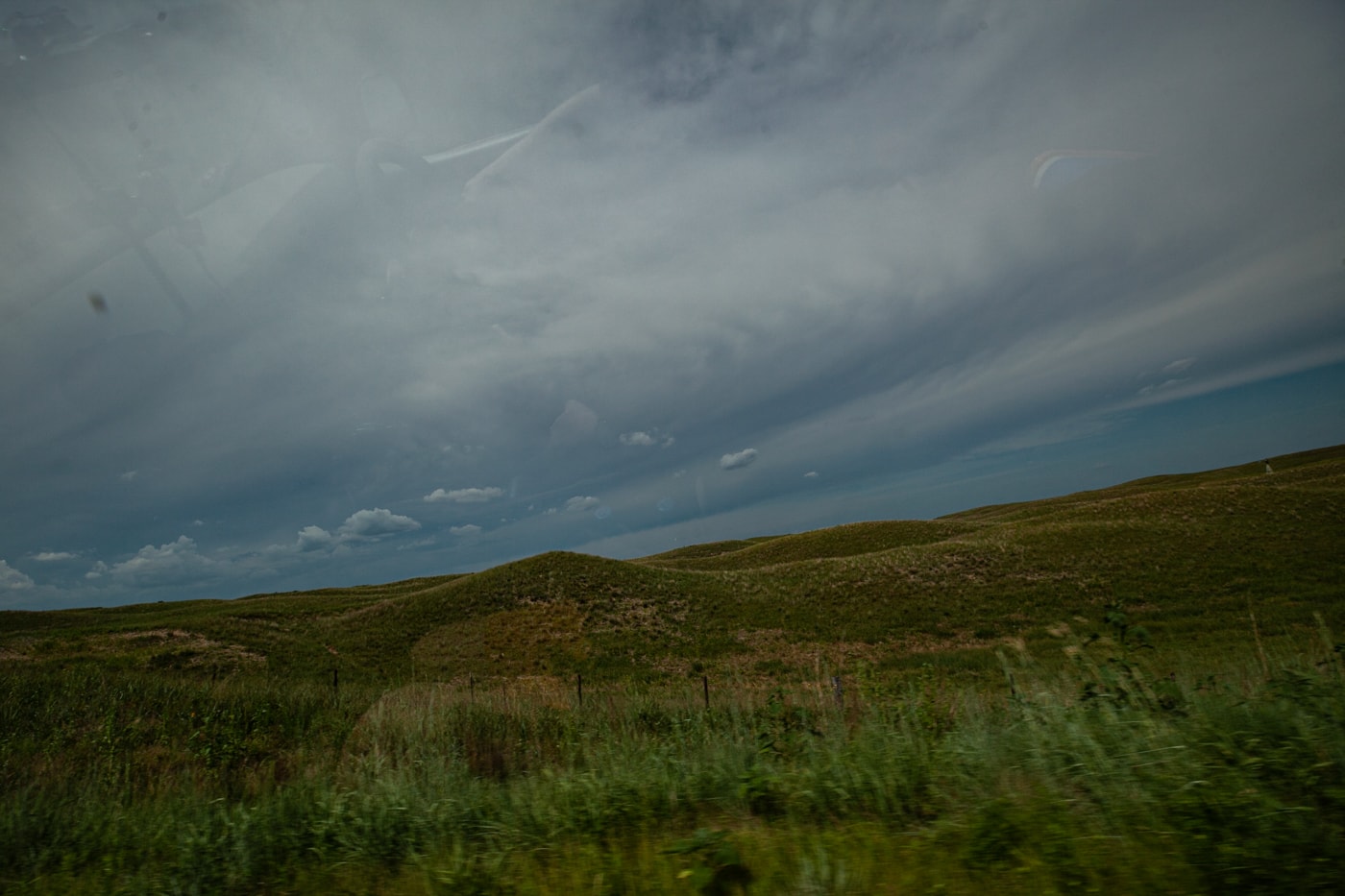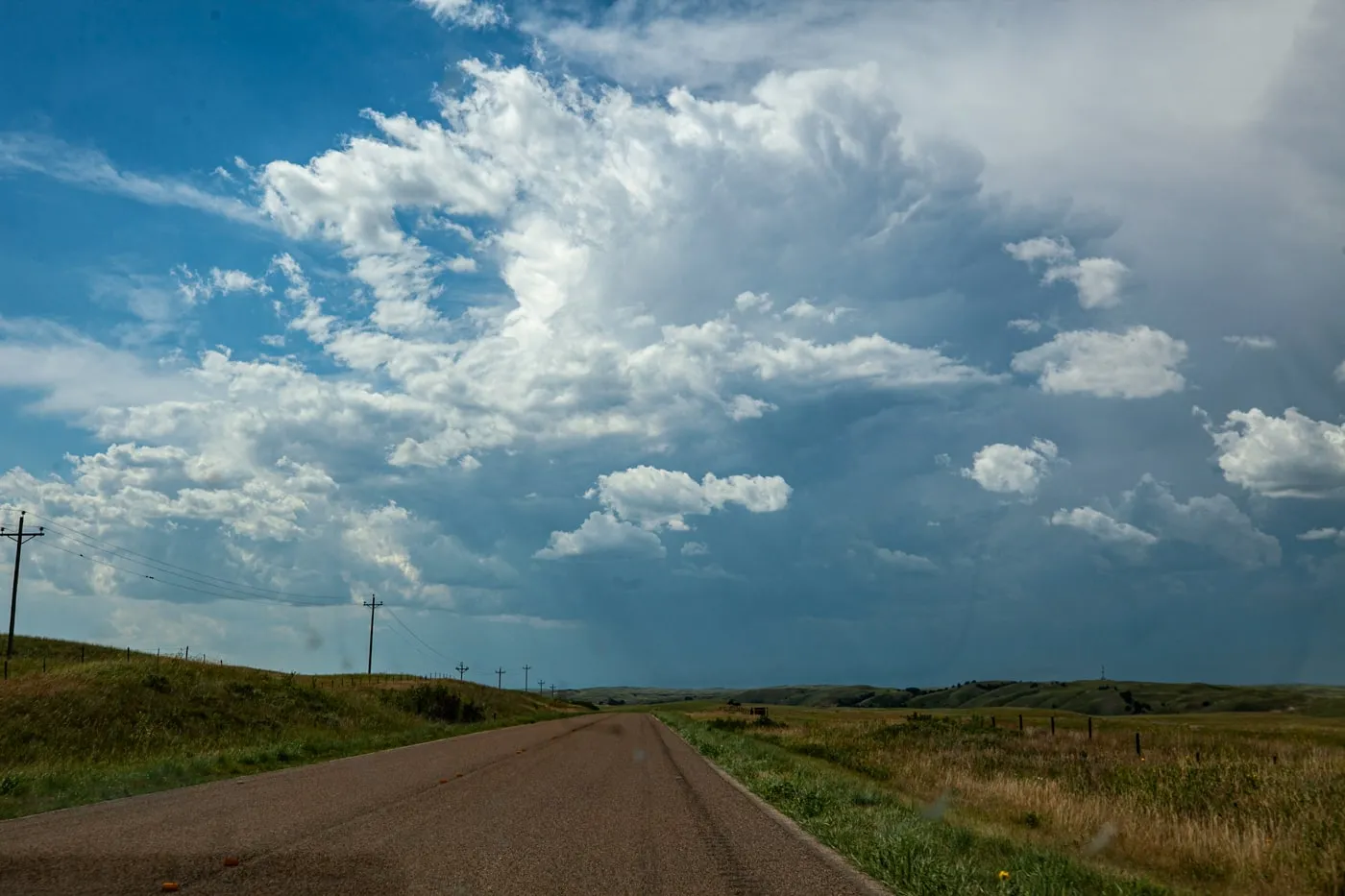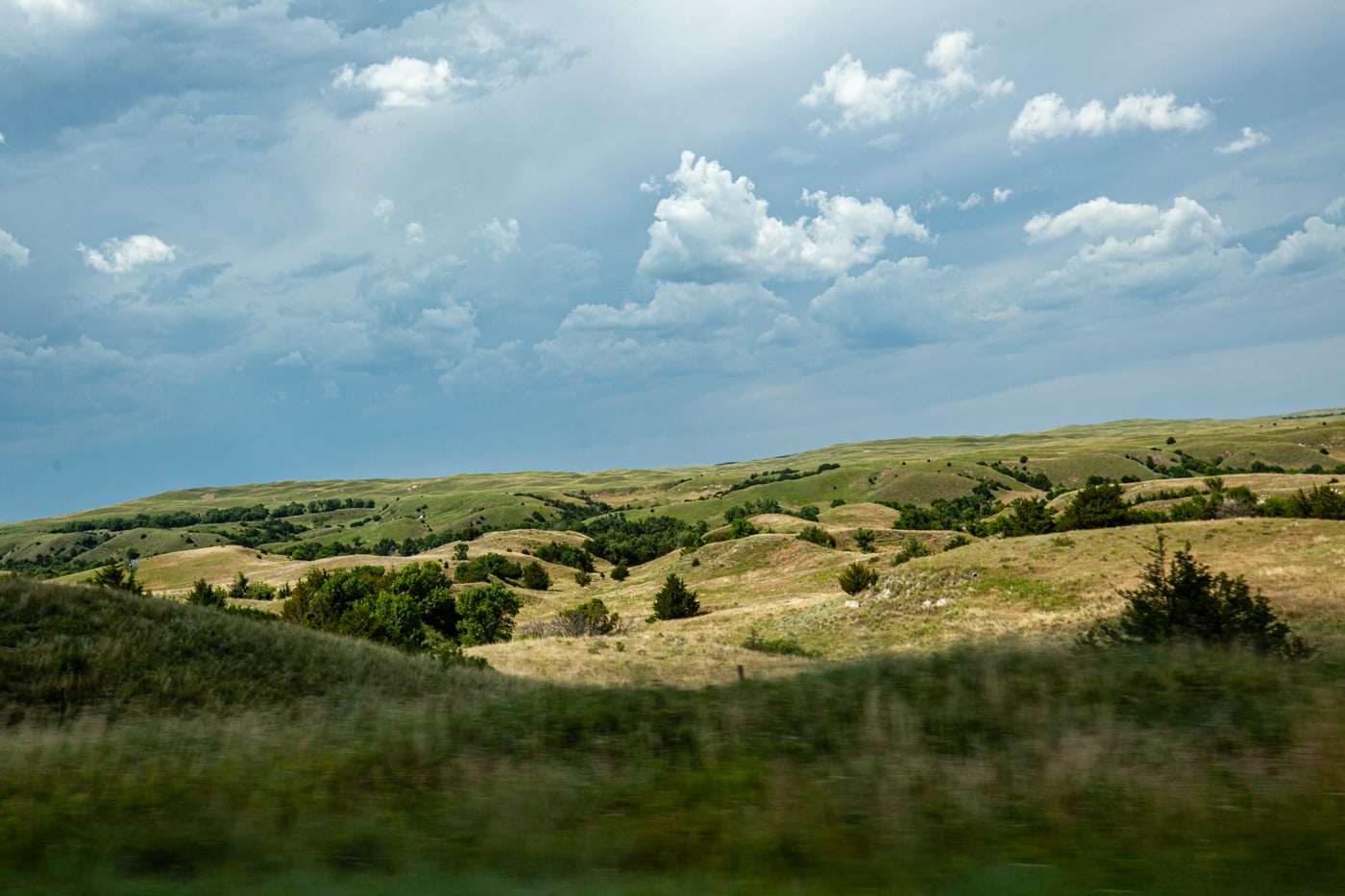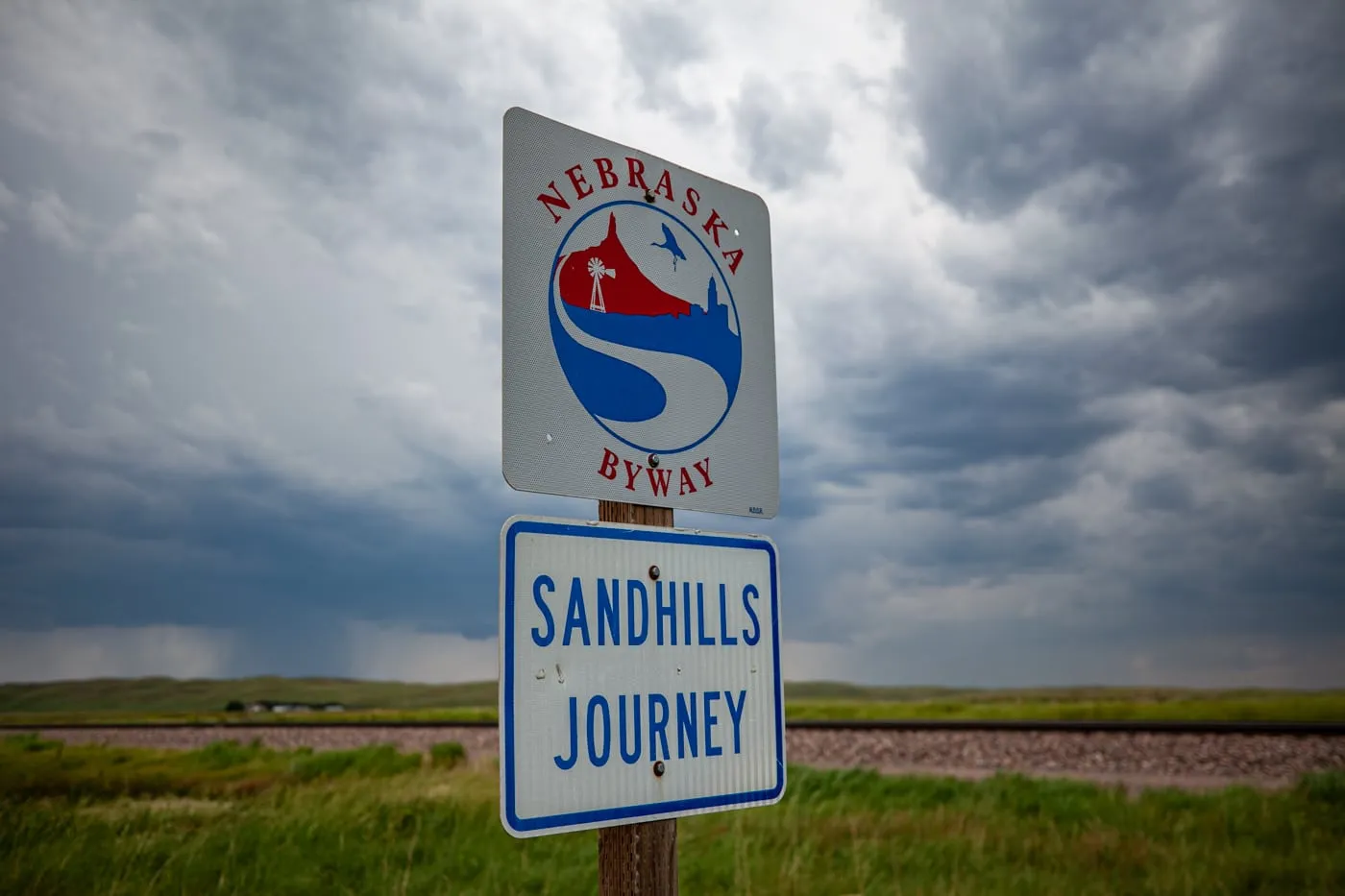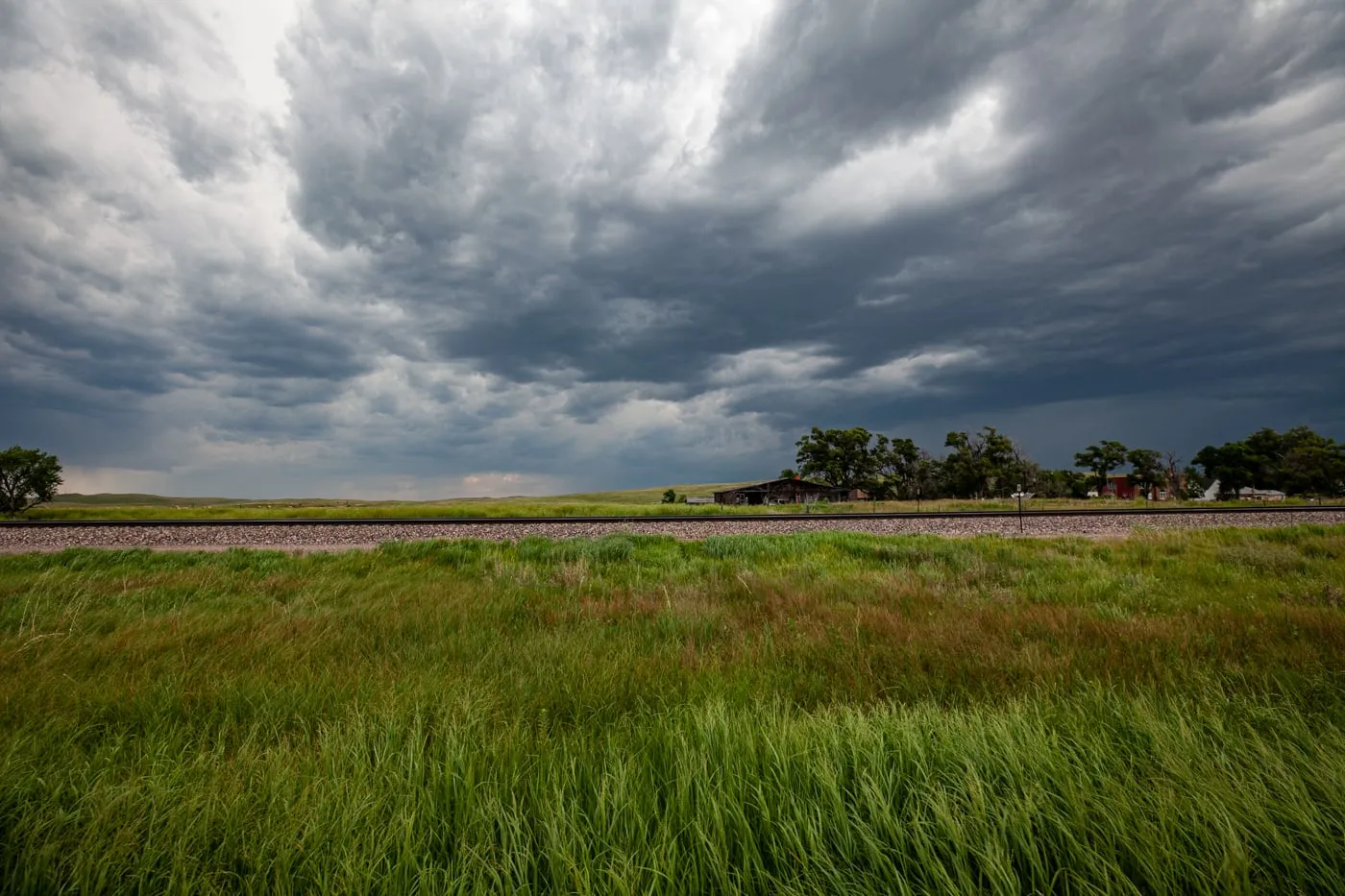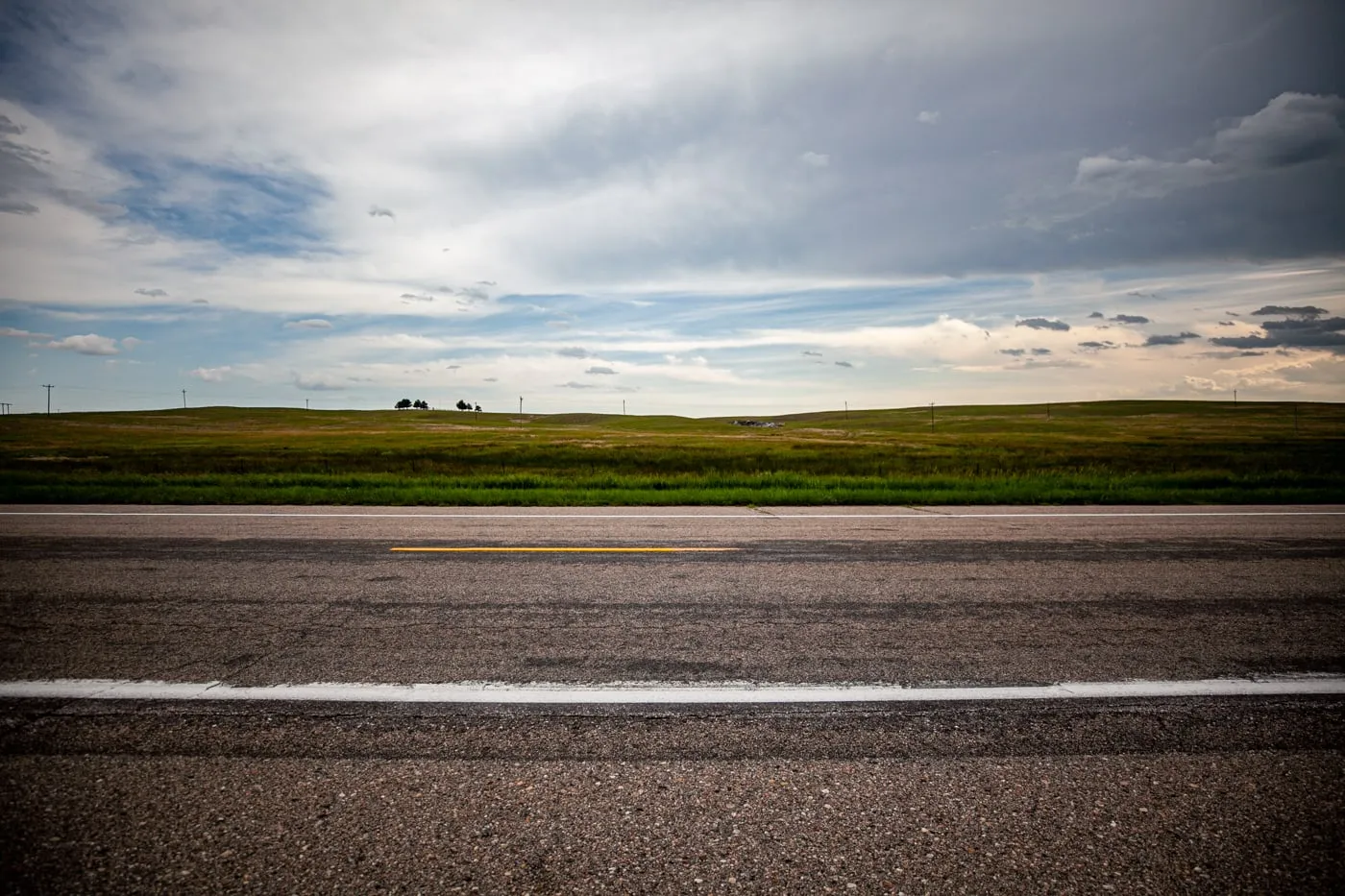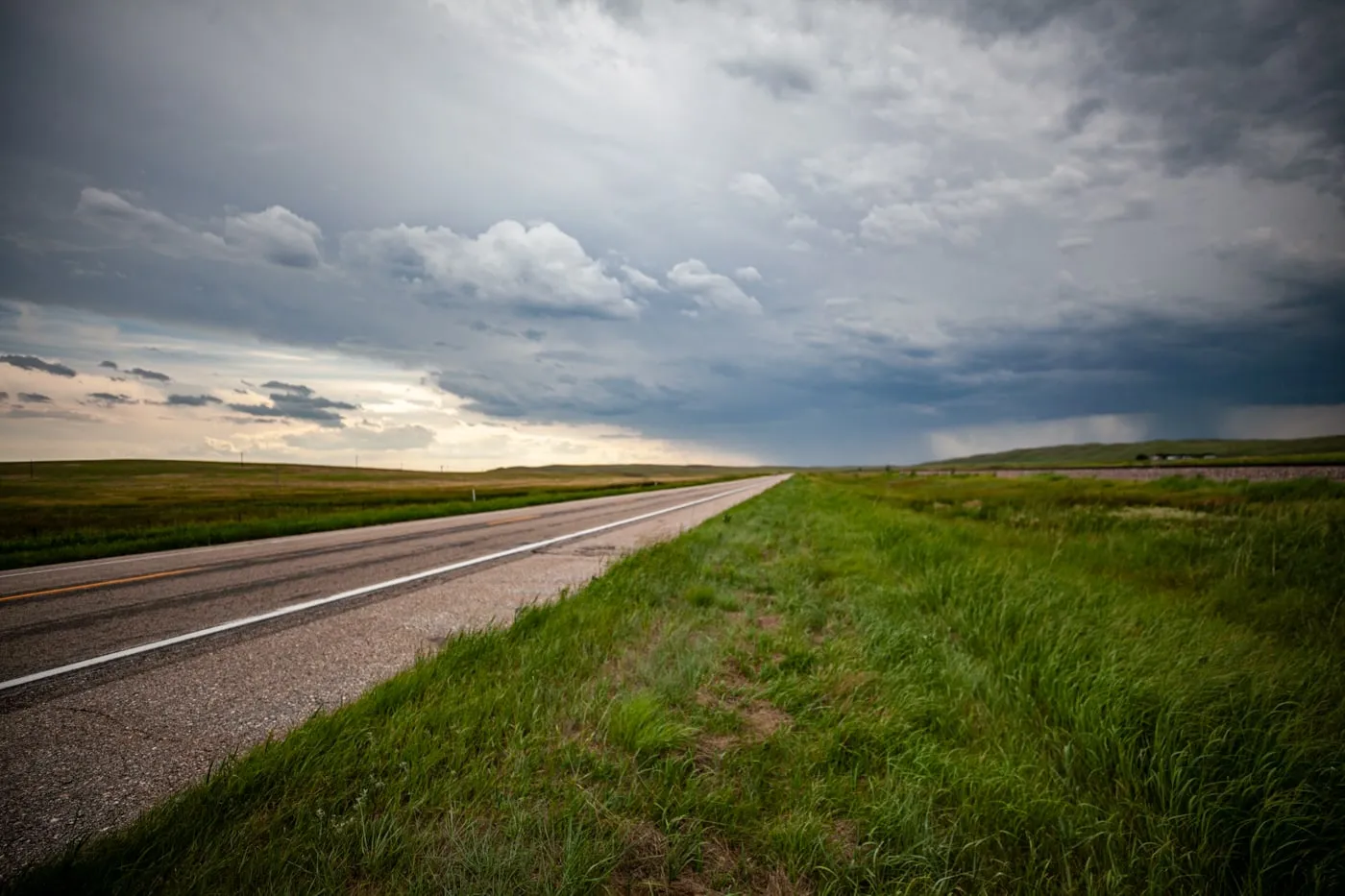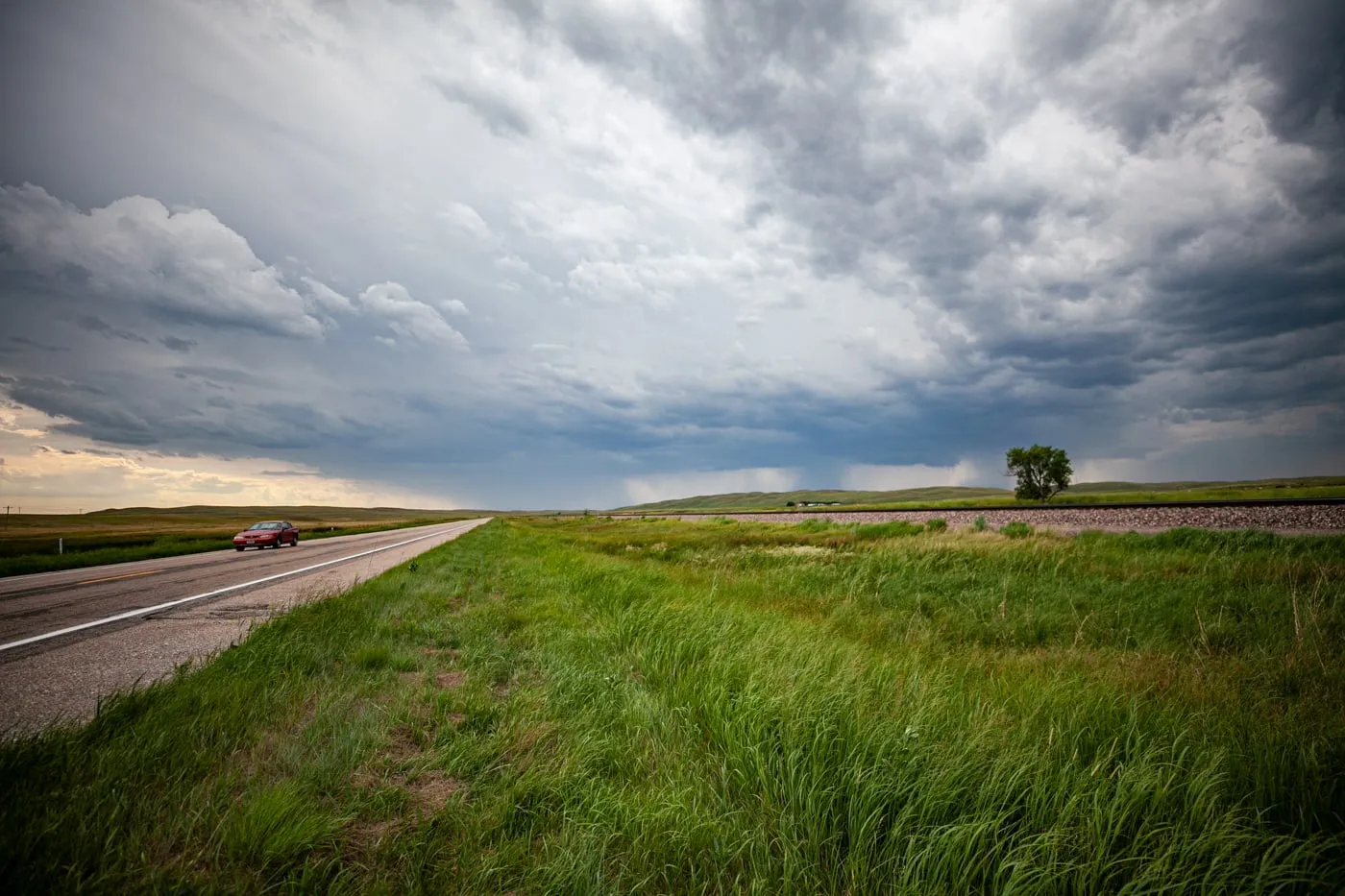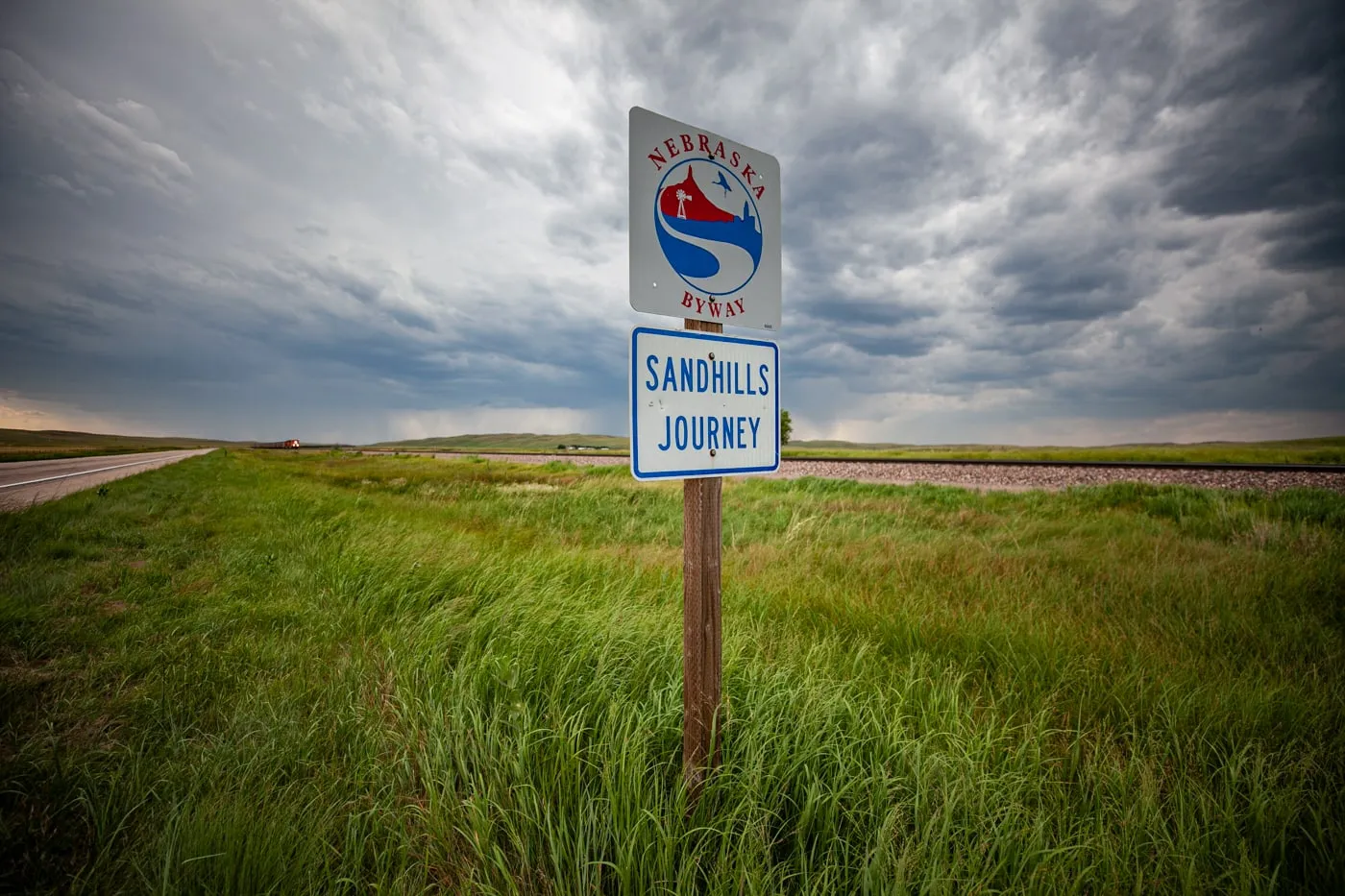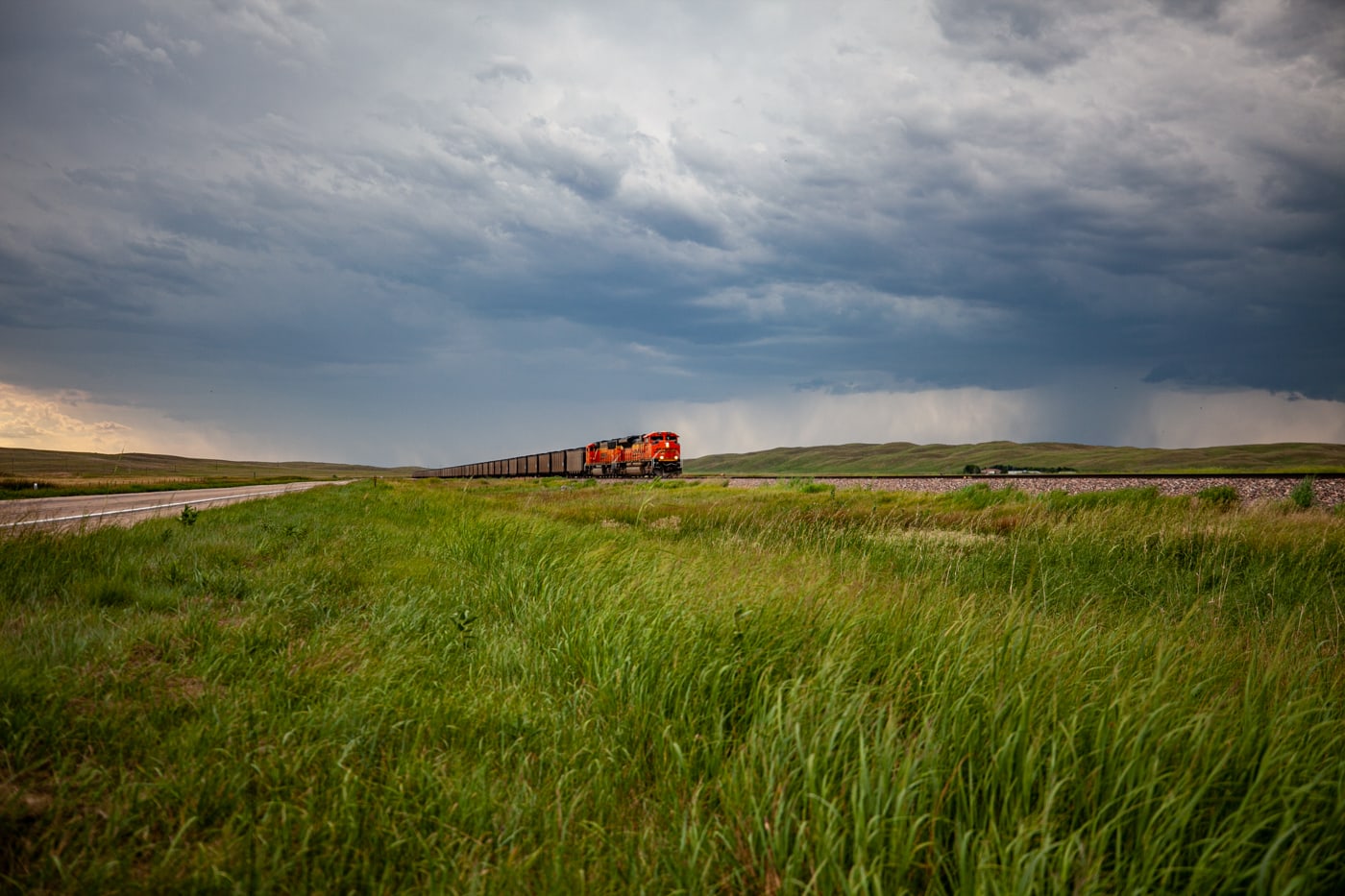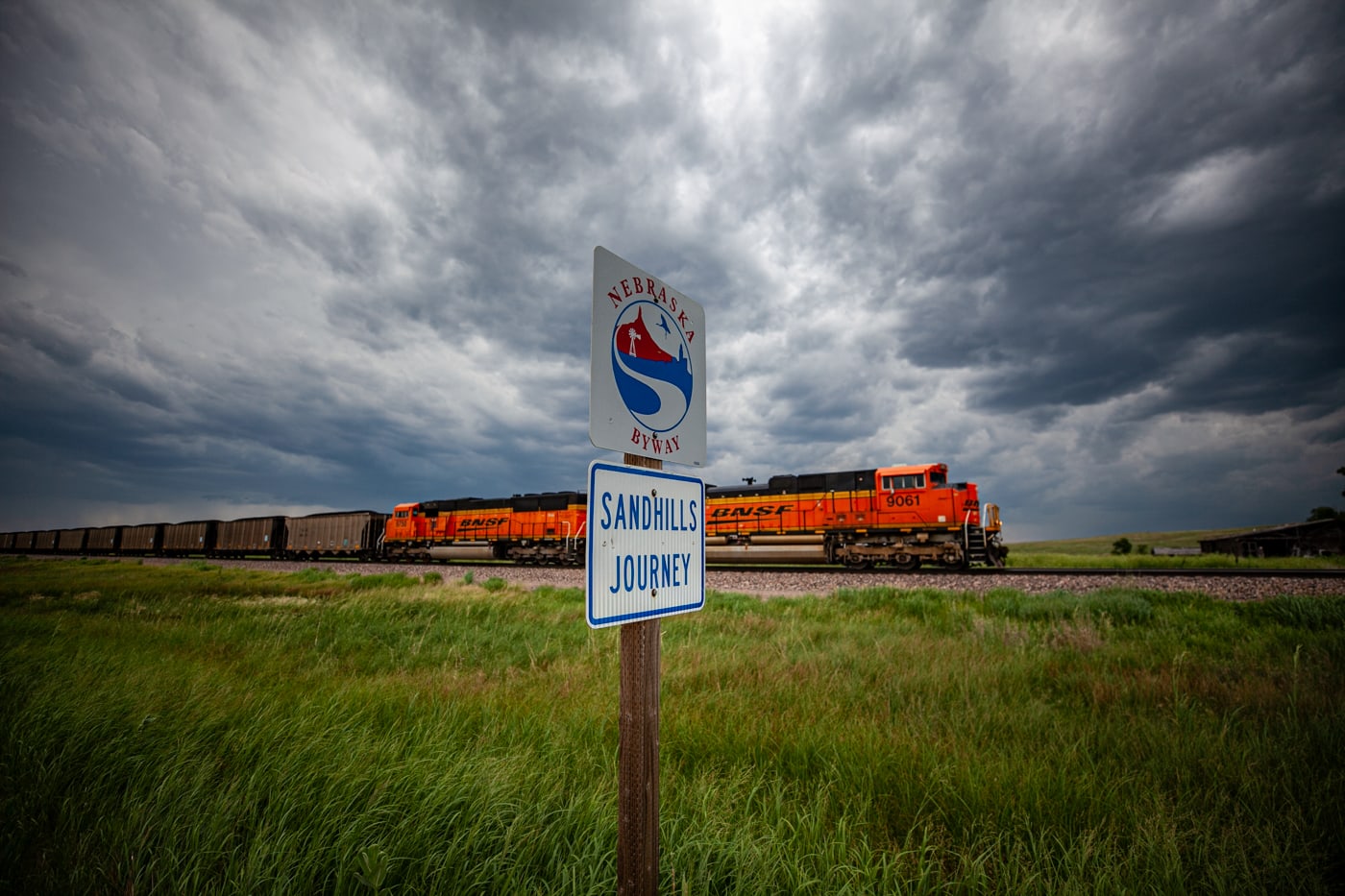 Pin this Nebraska road trip route: