John Dillinger was once a notorious gangster and the FBI's "Public Enemy No. 1." His crime spree occurred during the Great Depression, when he and his gang were responsible for robbing banks, breaking out of jail, and killing and injuring numerous men. That all ended on July 22, 1934, when the FBI were tipped off that he was watching the movie "Manhattan Melodrama" at the Biograph theater (now Victory Gardens Biograph Theater). After the film was over, the gangster ducked into the alley and was shot down by the FBI in a hail of gunfire. Today the John Dillinger alley is a Chicago roadside attraction worth checking out.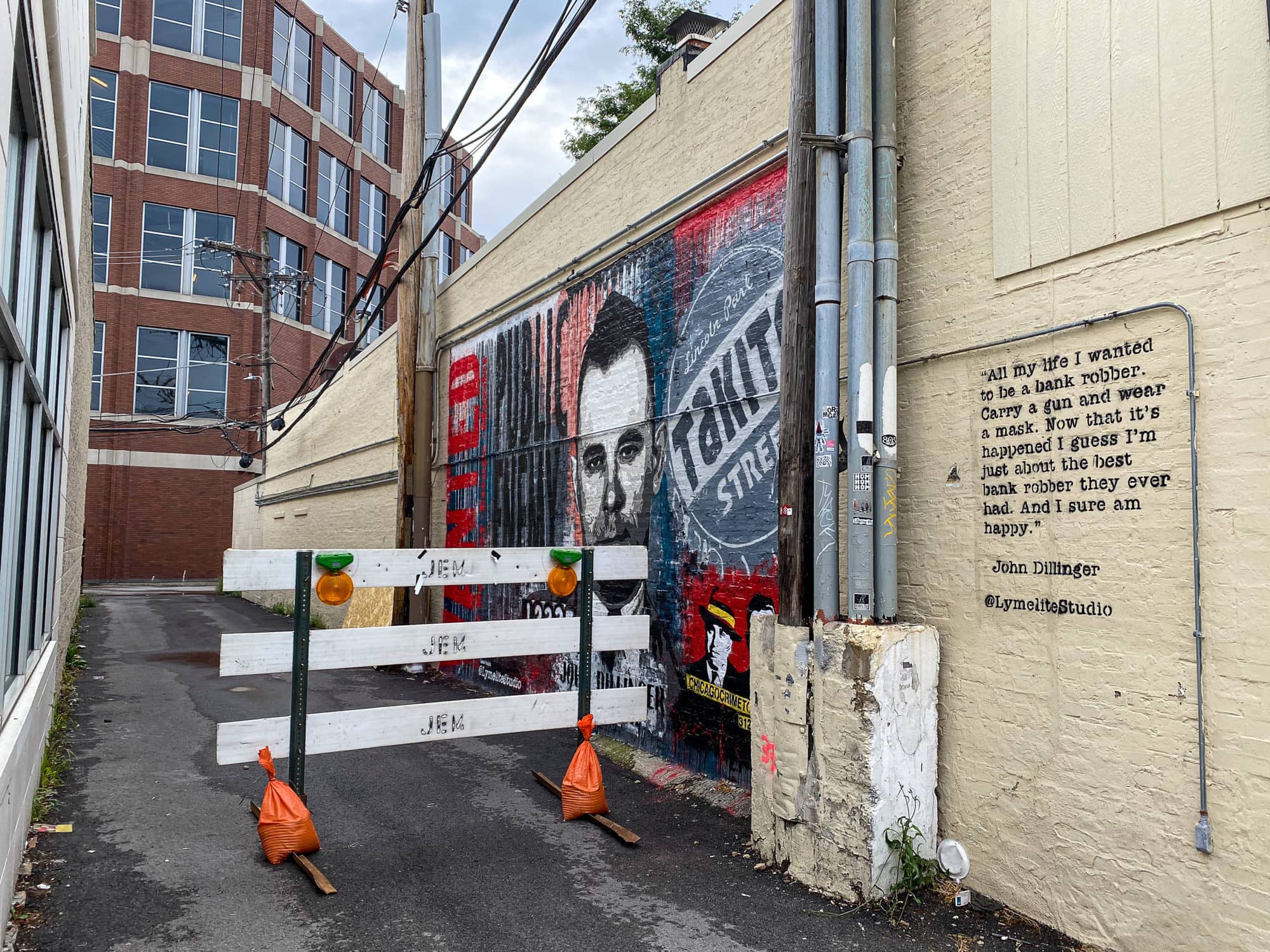 For many years the alley where John Dillinger was shot was just that, an alley, with nothing commemorating the fateful day. Though it was a popular stop for history buffs and people taking a Chicago crime tour, the nondescript alley was easy to ignore.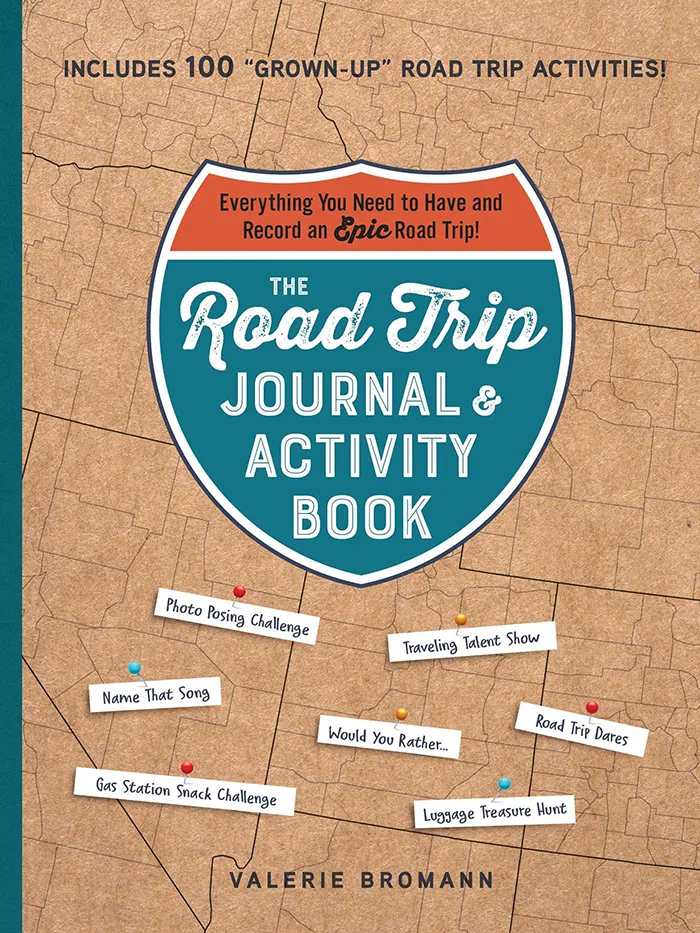 The Road Trip Journal & Activity Book
Everything You Need to Have and Record an Epic Road Trip!
Enjoy fun games and challenges to pass the time on your next road trip and have a keepsake to look back on for years to come with this entertaining must-have for your next vacation.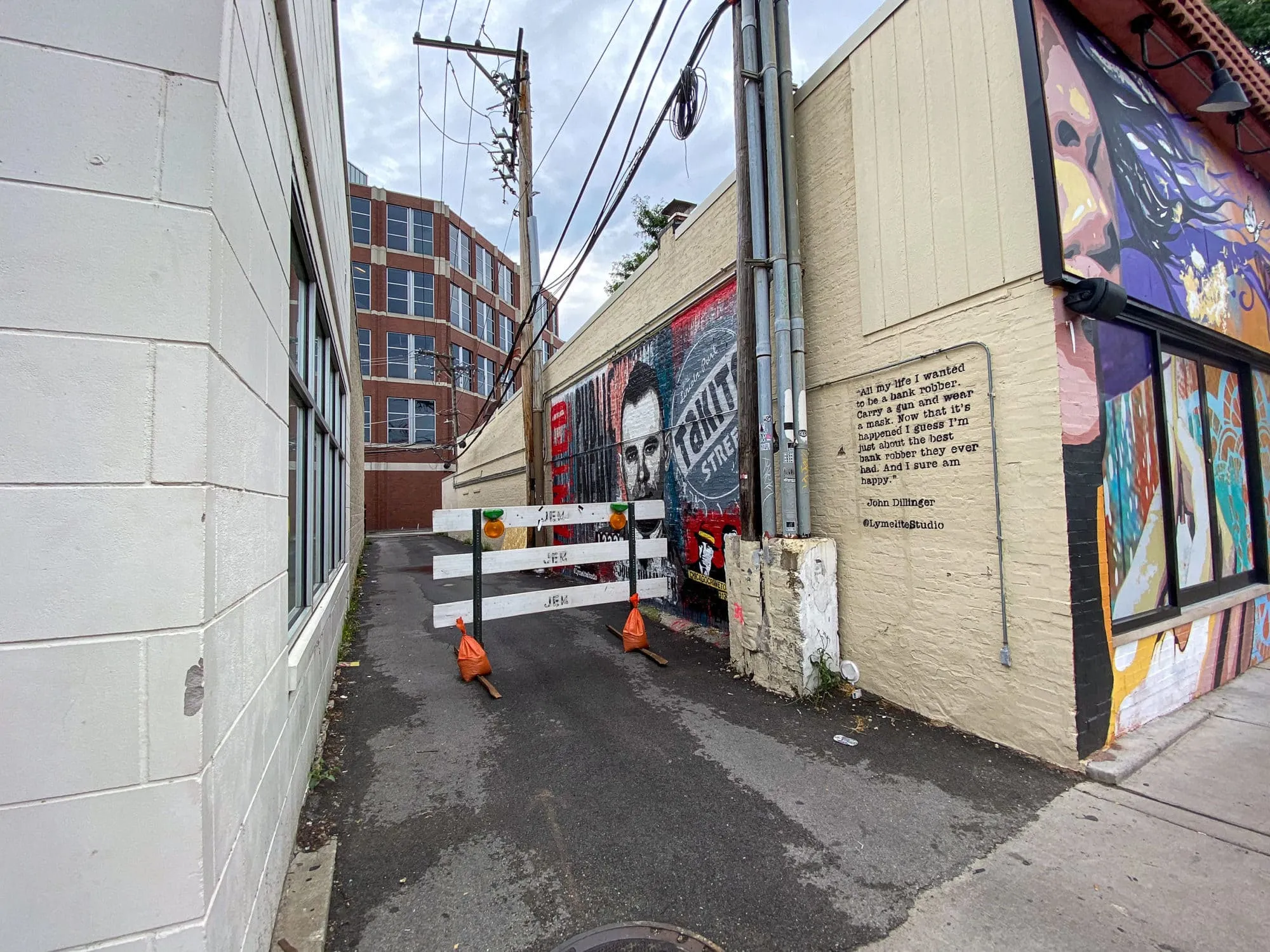 But, in July 2020, on the 86th anniversary of his death, that changed. Today you can find a mural of John Dillinger along the wall along with a quote from the mob man himself.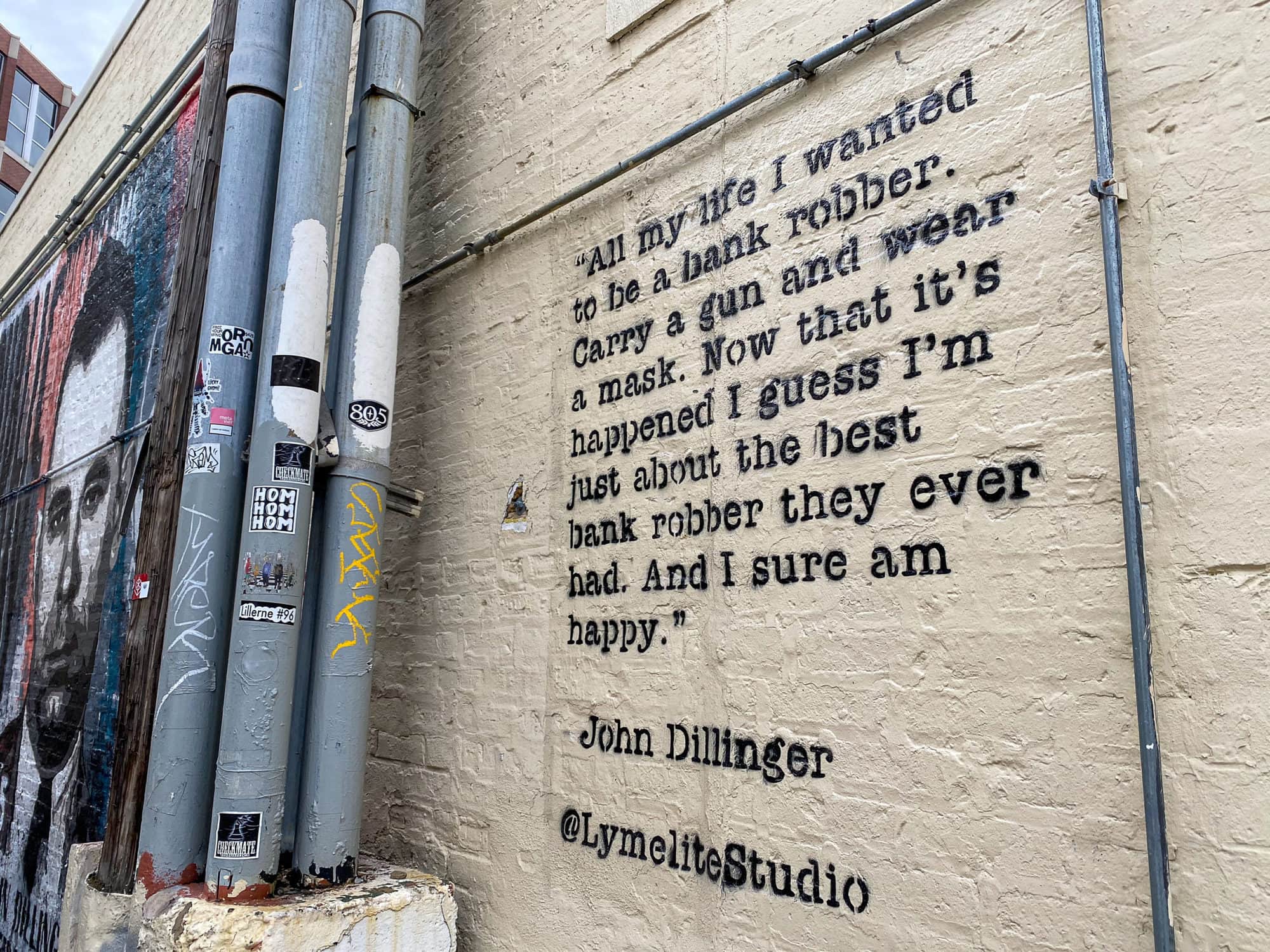 "All my life I wanted to be a bank robber. Carry a gun and wear a mask. Now that it's happened I guess I'm just about the best bank robber they ever had. And I sure am happy."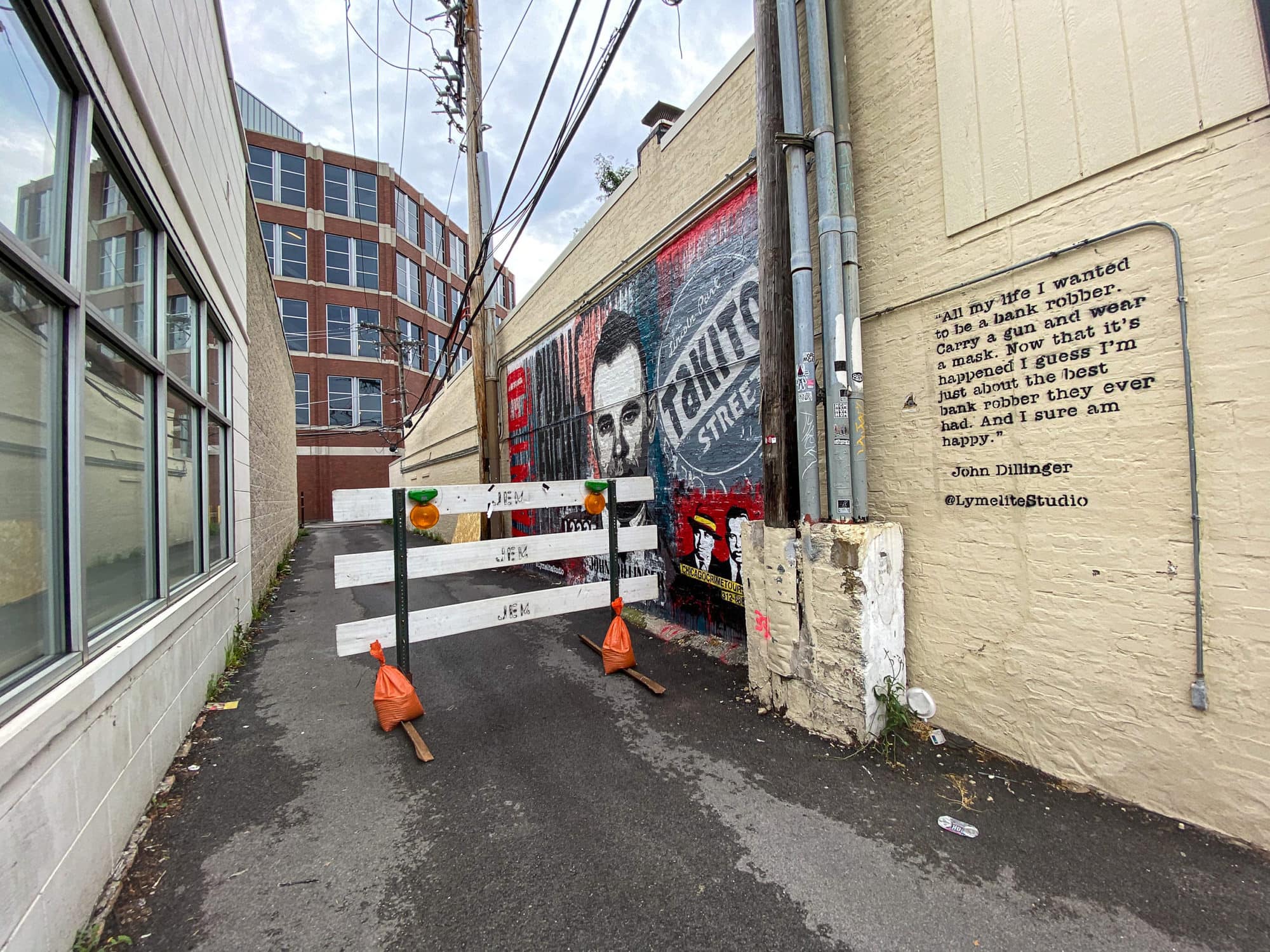 The mural was painted by local artist Gabriel Moskolis of Lymelite Studio and features a portrait of Dillinger alongside a nod to Takito Street, the Mexican restaurant that shares a wall with the alley.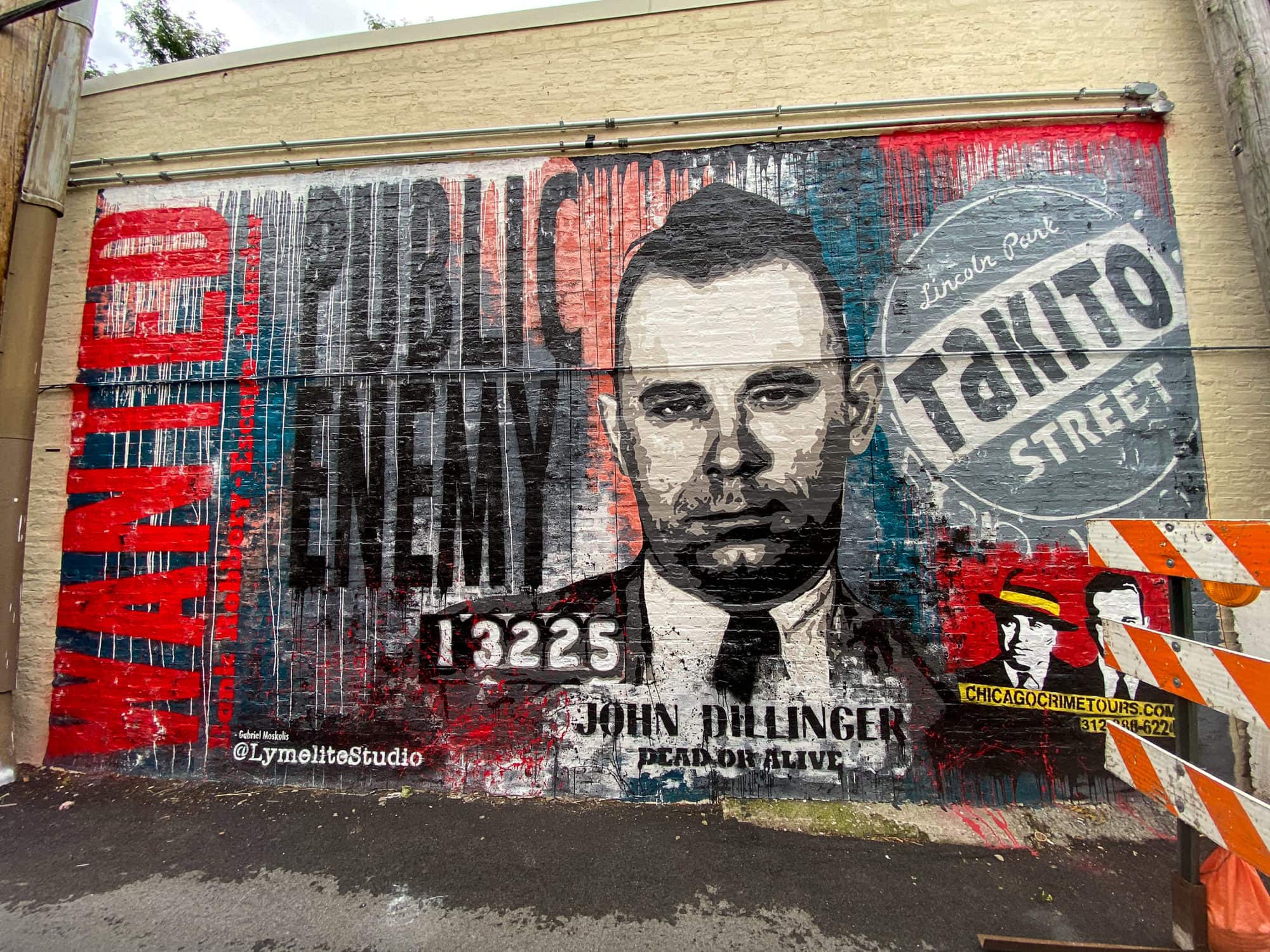 Looking for more Chicago roadside attractions? Also look for OZ Park Wizard of Oz statues and the Walk Disney Birthplace.
---
John Dillinger Alley
Address: 2433 N. Lincoln Ave., Chicago, IL
Hours: Always Visible
Cost: Free to See
---
Pin this Chicago roadside attraction: