The Taste of Chicago is the biggest food festival in the city each year. If you ask, nine out of ten Chicagoans will tell you that the Taste of Chicago is horrible, expensive, crowded, not worth the time.* If you ask someone like me, that tenth kind of girl, you'll get someone who says yeah, it's expensive and crowded just like any other festival in the country, but, if you play it right, it's also a yearly tradition and worth the time. I've pulled together for you a few of my tips and tricks on why you should visit the Taste and how to get out alive, fulfilled, and without going broke.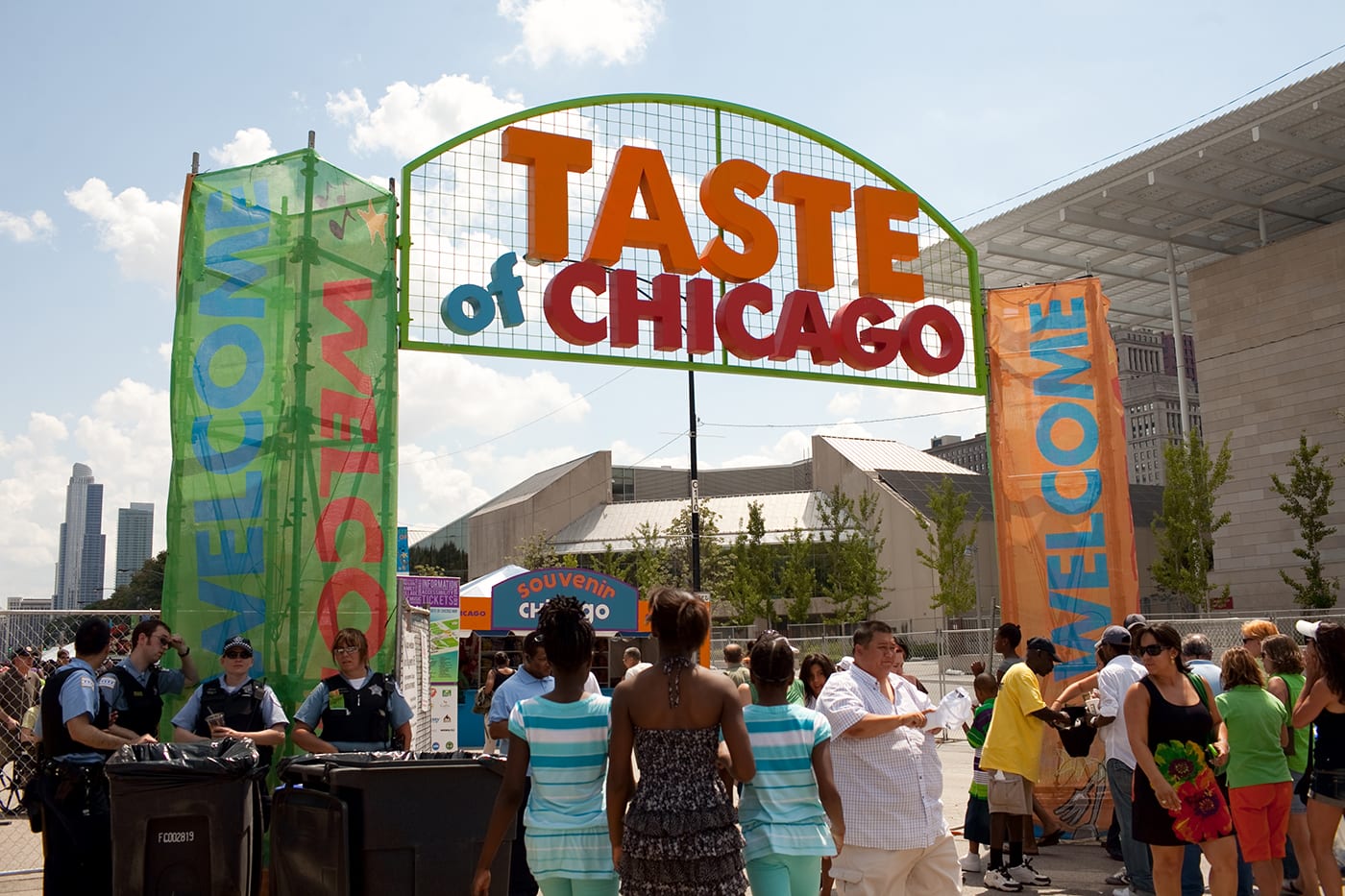 Satisfy your Cravings at Taste of Chicago
I love deep dish pizza, and with a strongly carnivorous group of friends a giant slice of gooey sausage is almost always placed in front of me when we go out for it. Which is totally awesome. But, sometimes, my inner veggie-lover kind of craves spinach deep dish…and this past week I've been fiercely craving it. So bring on the Taste. Luckily for me when I went on Friday the first booth I saw was Bacino's and I knew that every year they had slices of spinach deep dish. I got a half slice for four tickets and my taste buds were officially thanking me.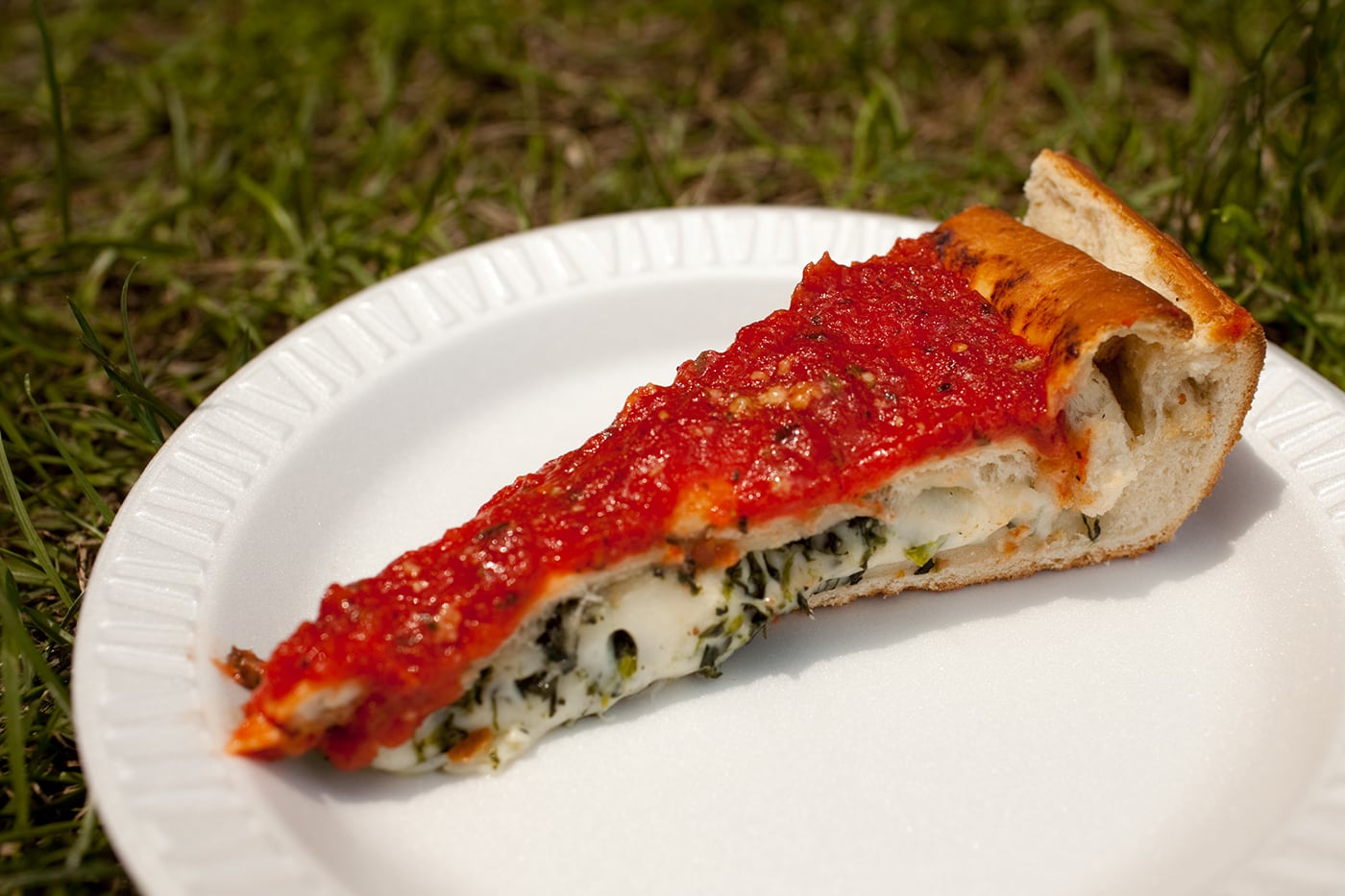 Skip the Usual Suspects
Chicago is known for pizza, hot dogs, and beef sandwiches. But that doesn't mean that is what the Taste is about. Even though it is tempting to get these tried and true favorites, skip anything that you get all the time anyways. Try new things and different places. A few years ago at the Taste I decided to try rice pudding for the first time. And afterwards I wondered how I ever survived without rice pudding in my life, and get it everywhere, and get it again every year.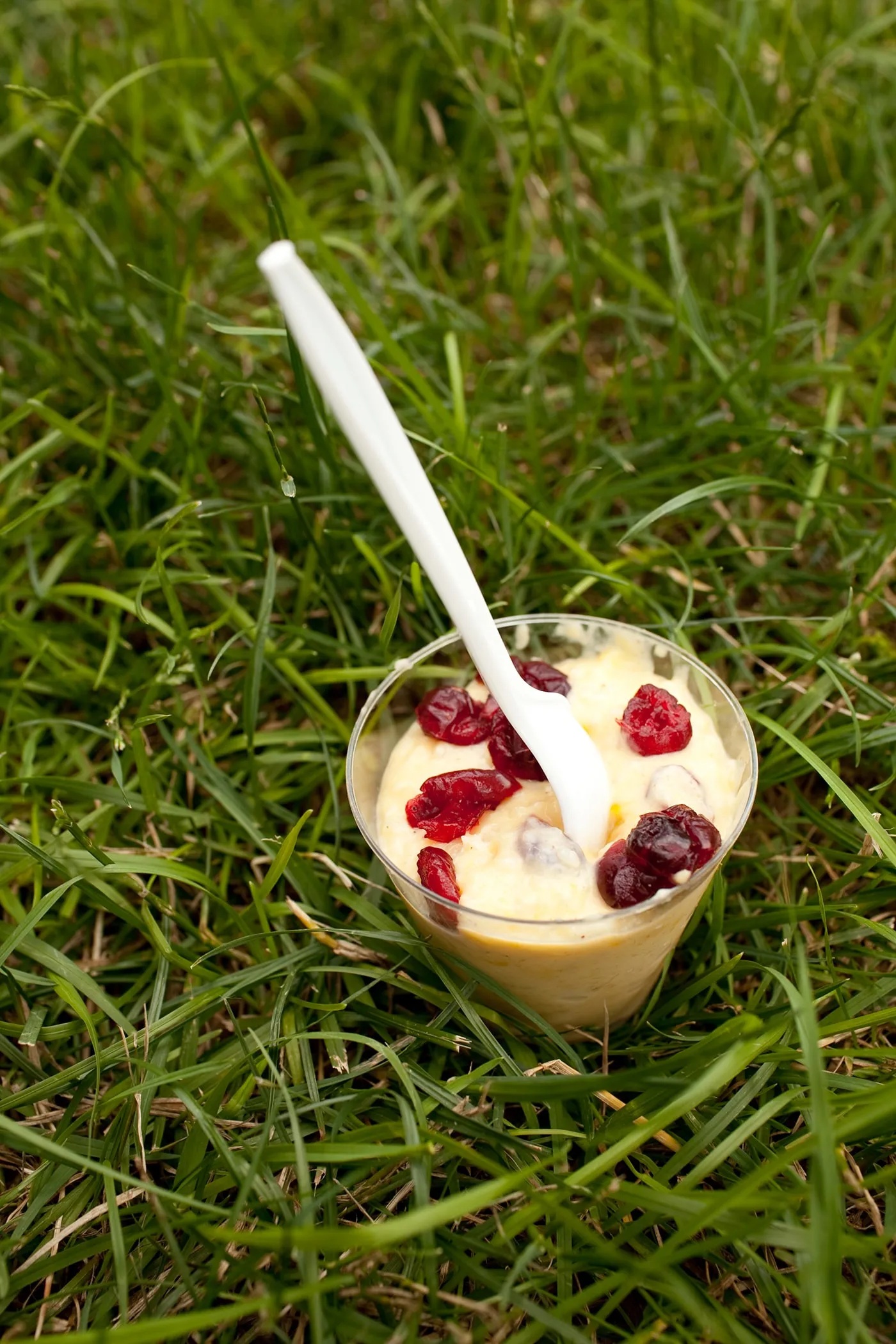 Try Some Bizarre Foods at Taste of Chicago
Have you ever been to a restaurant and thought, gee, I'd really like to try that sautéed goat…but I don't know if I'll like it, so I'll just get the chicken. Well, the Taste is the perfect time to get a no-commitment sampling of foods you want to try but aren't sure if you'll like. If you love it, great, and you know just where to go to get it again. And if you hate it, you didn't waste a whole meal on it. This year I tried a crazy mashed potato filled chocolate cupcake…I don't think I ever need to eat one again, but I am glad I tried something new.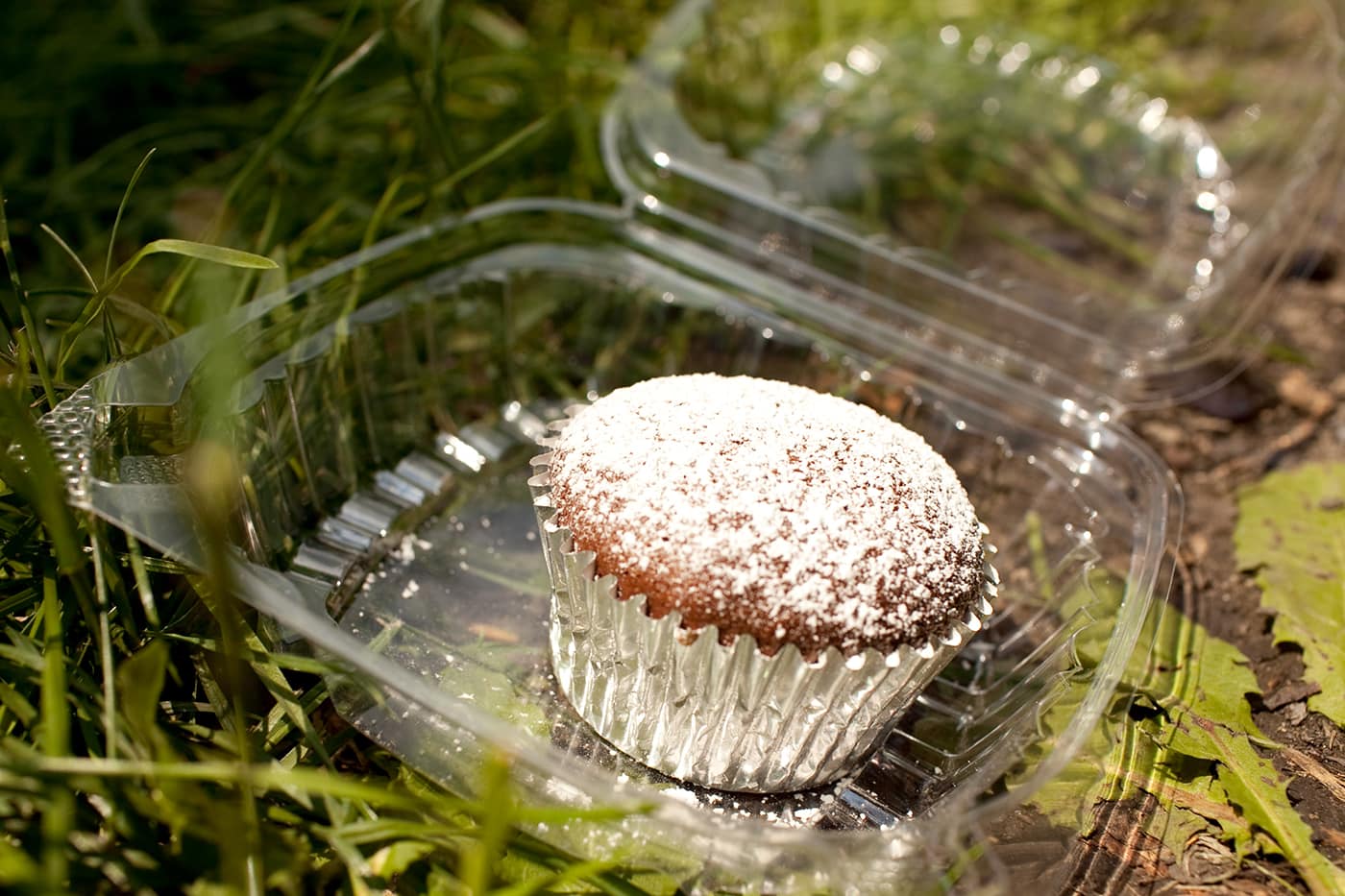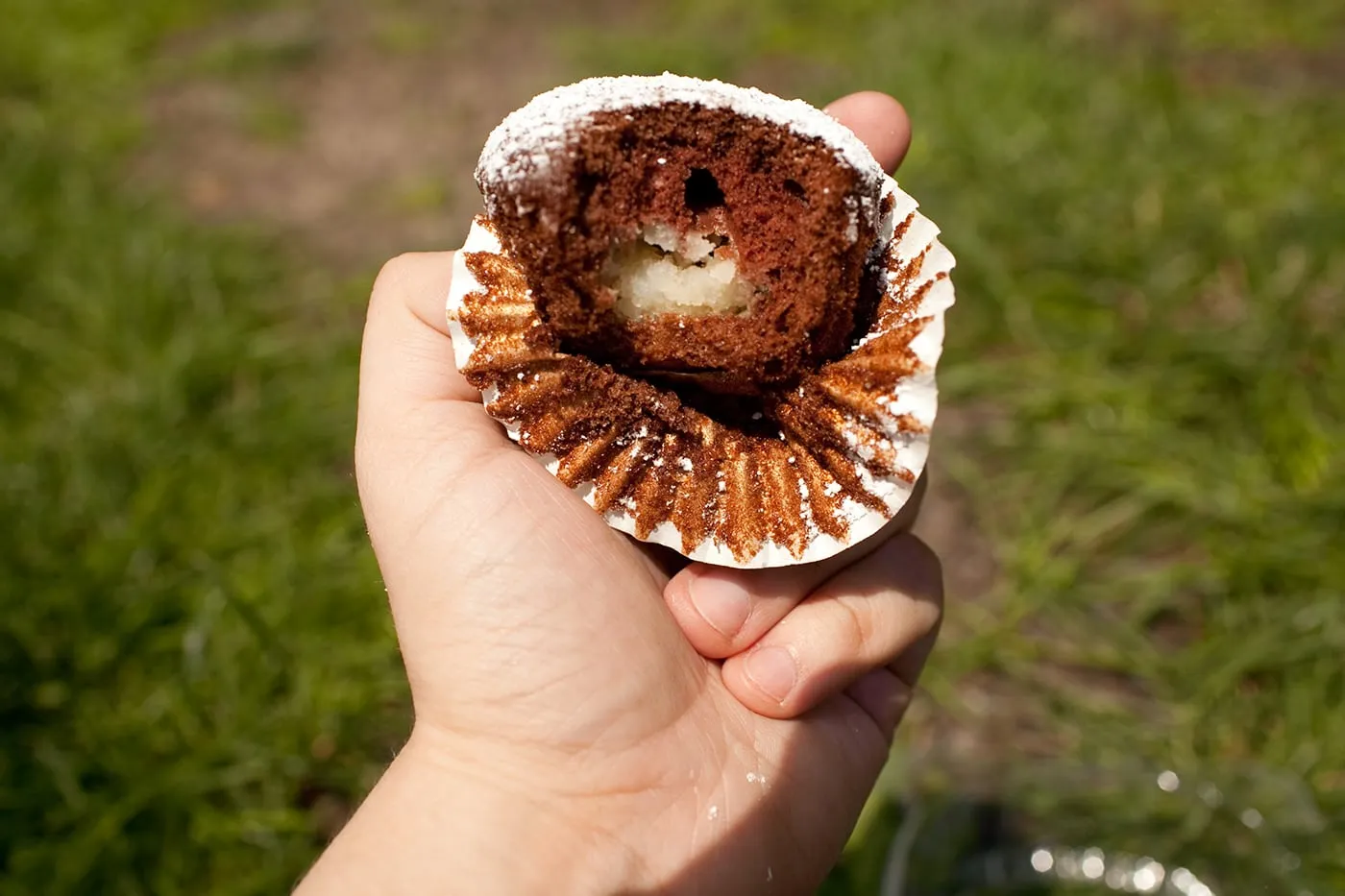 I'll Have What She's Having
There are two phrases you'll have to get used to hearing…and saying: "What is that?" and "Where did you get that?" Put aside any shyness and selfishness because everyone wants to know what everyone else is eating. People will stop you to ask what you're eating and where it came from if they see something they like. And you should do the same. Don't try to figure it out on your own (especially since many places have similar items) and take it as a compliment that someone else thinks you have a great taste in food.
Plan and Conquer
With several blocks lined with street vendors and crowds of people it's easy to get overwhelmed. It makes it much easier to navigate and try what you want to try if you come with a plan. Listings of all of the participating restaurants and foods are available in booklets around the city and online prior to the event's kickoff. Every year I go through and circle what I want to try and narrow that list down until I have a list of doable items. That way I know exactly what I want to eat and where to get it, which makes the whole thing very, shall we say, whelming. That's not to say that I don't deviate from my plan. Maybe I will see something someone has that looks too good to skip. And almost always by the end of the hot humid day I am dying for something like an Italian Ice.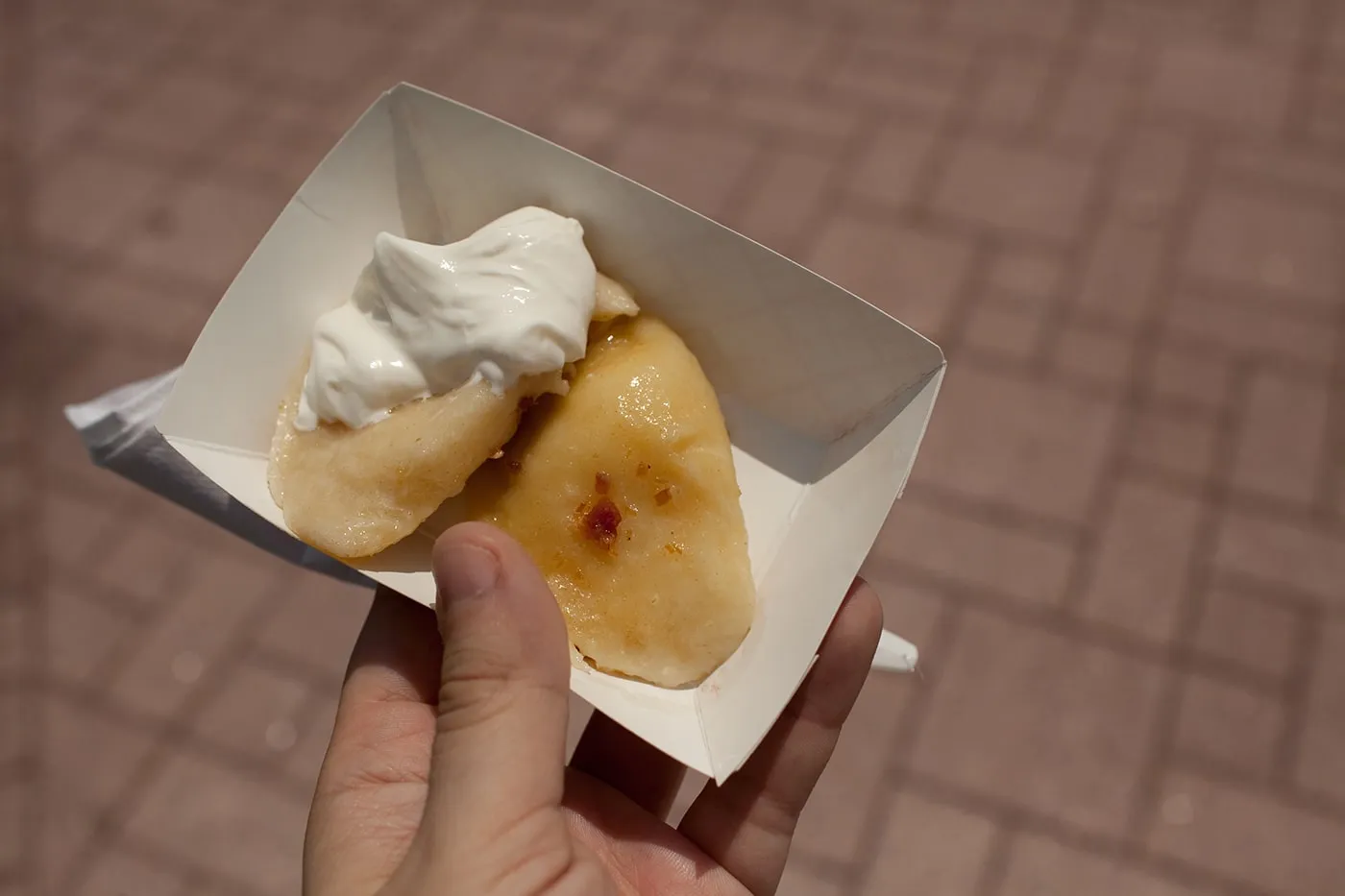 Take Advantage of the Tastes
Every restaurant has full portions of several items then offers a couple of items in smaller "taste" portions for two to four tickets. The smaller portions are a great way to try many different things while putting less of a dent in your wallet and your waistline. Last time I went I used about a strip and a half of tickets (a strip of 12 tickets is $8) and tried five different things: all Taste portions. Not bad if I do say so myself.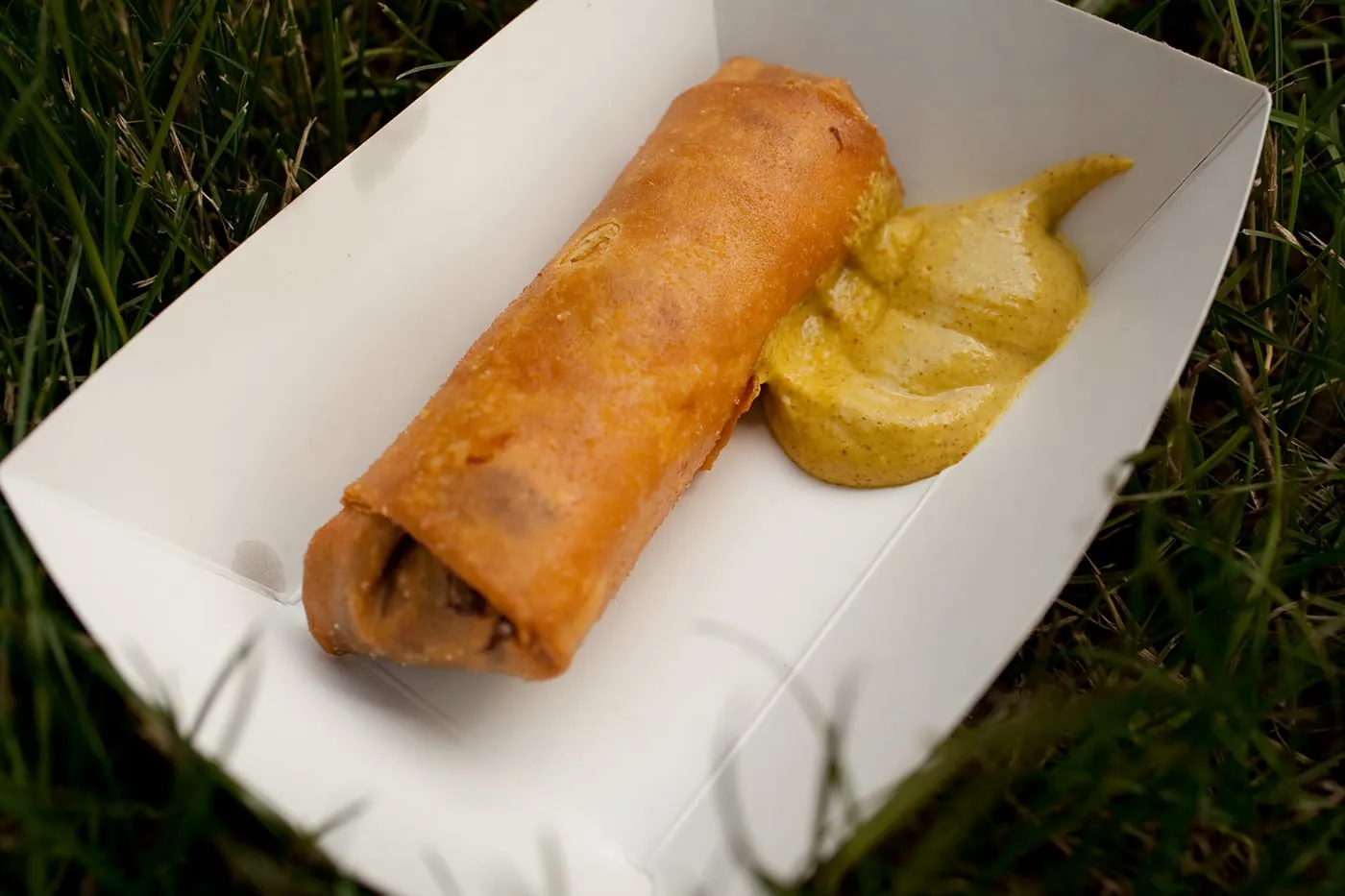 Bring Your Own Drinks
Don't waste your tickets on soda and water: bringing your own is much cheaper! Outside alcohol, however, is strictly prohibited, so if you want to drink you will have to shell out a few tickets, but if you just need some H2O hydration, there's no need to wait until you enter the festival.
So, there you go, and I hope you go! Don't shy away from the Taste just because someone says it's not worth it. Hey, you have to eat lunch (or dinner, or brunch, or a snack) anyways! If you play it smart, you don't have to spend a whole lot or get lost in a land of confusion. And you'll end up with a new and different meal and hopefully a new favorite food.
*Statistic totally made up, but also pretty much true.
Site: Taste of Chicago
Location: Grant Park, Chicago, IL
Pin this post: