Do you love The Simpsons
? Come on you HAVE to love the Simpsons!
The television show is now celebrating its 20th anniversary and I have been a huge fan since day #1. And by that I mean I used to watch them on the Tracey Ullman show back before they even had their own primetime spot!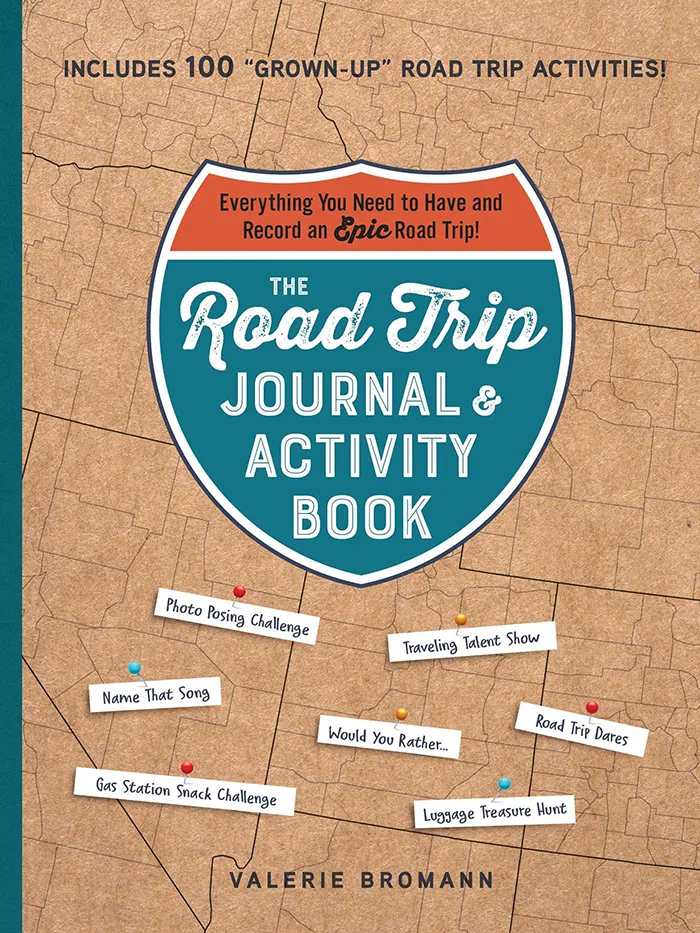 The Road Trip Journal & Activity Book
Everything You Need to Have and Record an Epic Road Trip!
Enjoy fun games and challenges to pass the time on your next road trip and have a keepsake to look back on for years to come with this entertaining must-have for your next vacation.
The Springfield family has also been making the rounds in the news lately.
The United States Postal Service just announced that the Simpsons would be immortalized on stamps.
And, on the unfortunate side of things, a plan to erect a stone Simpsons monument in Oregon were put on hold. (via Roadside America)
With all this attention I decided that this week would be the perfect week to spotlight my favorite cartoon family!
Two summers ago, in July of 2007, The Simpsons premiered their first long-anticipated feature film
. I was at the movie theater at midnight:01 and was a zombie at work the next day because I just HAD to see it as soon as it came out. Of course, with so much hype surrounding the movie it was inevitable that there would be tie-ins and spectacular promotions galore. And while Springfield, IL was not voted by fans as the true home of the Simpsons, Chicago did get a special treat for the month: our very own Kwik-E-Mart!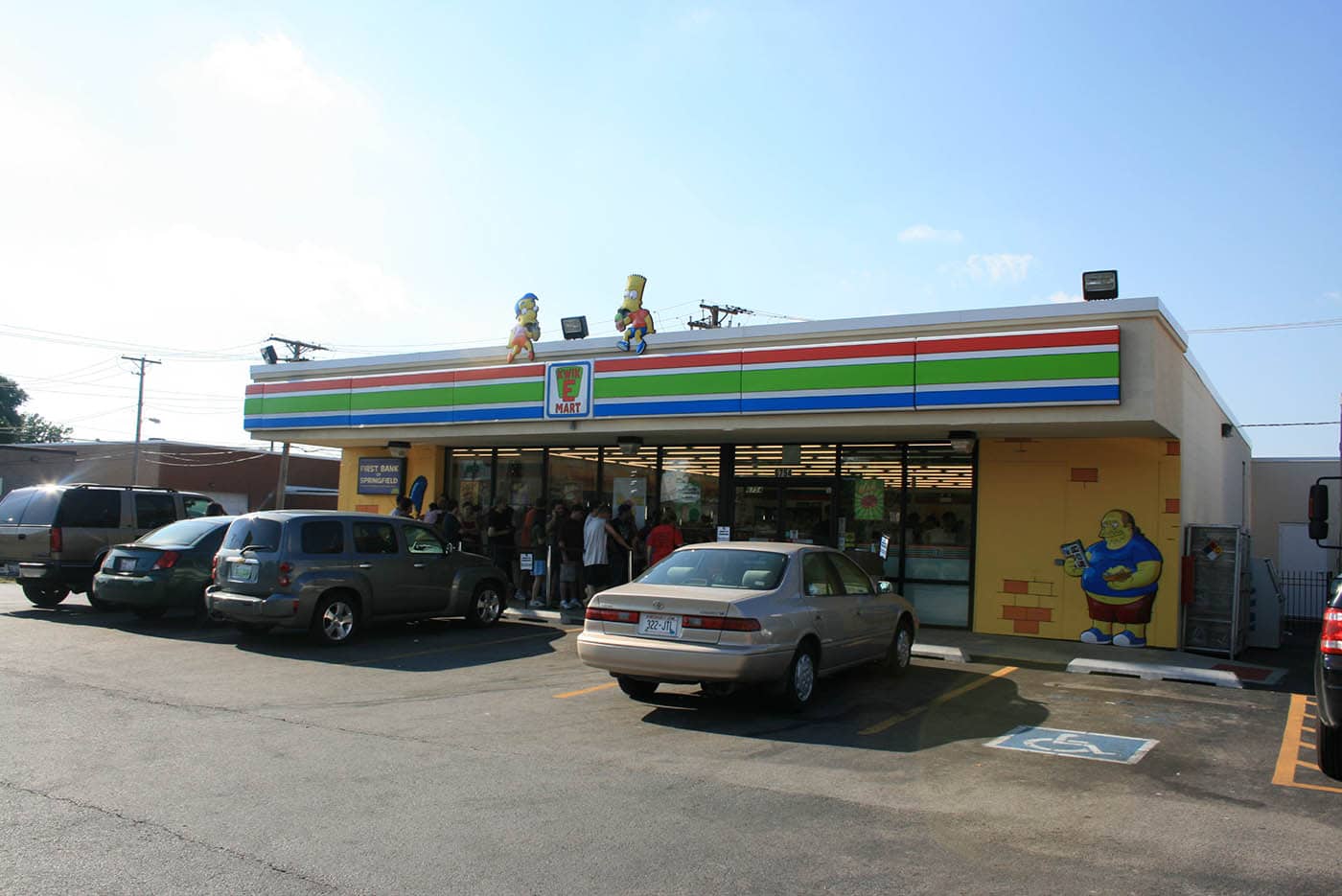 If you don't know what a Kwik-E-Mart is then I am assuming you don't watch the show. And in that case you should. And in any case the Kwik-E-Mart is the quintessential convenience store run by the Indian-American Apu Nahasapeemapetilon.
Before the movie came out many 7-11s started carrying special merchandise that capitalized on the special products that only exist in Simpsons land, but a select twelve in the US and Canada actually full-out BECAME Kwik-E-Marts: and Chicago got one of them!
I have never before had waited in a line to get into a convenience store, and I never thought I would. But my friend and I waited in line for twenty minutes before the bouncer (yes, they had a bouncer!) let us in!
The store itself was covered in industrial foam and vinyl with Kwik-E-Mart signs leaving no trace of a 7-Eleven. And no detail was left untouched. There were signs a plenty announcing everything from "Every item guaranteed fresh or your money begrudgingly refunded" to "Today's donuts at tomorrow's prices!" There were plastic cutouts of the entire Simpson family and many friends.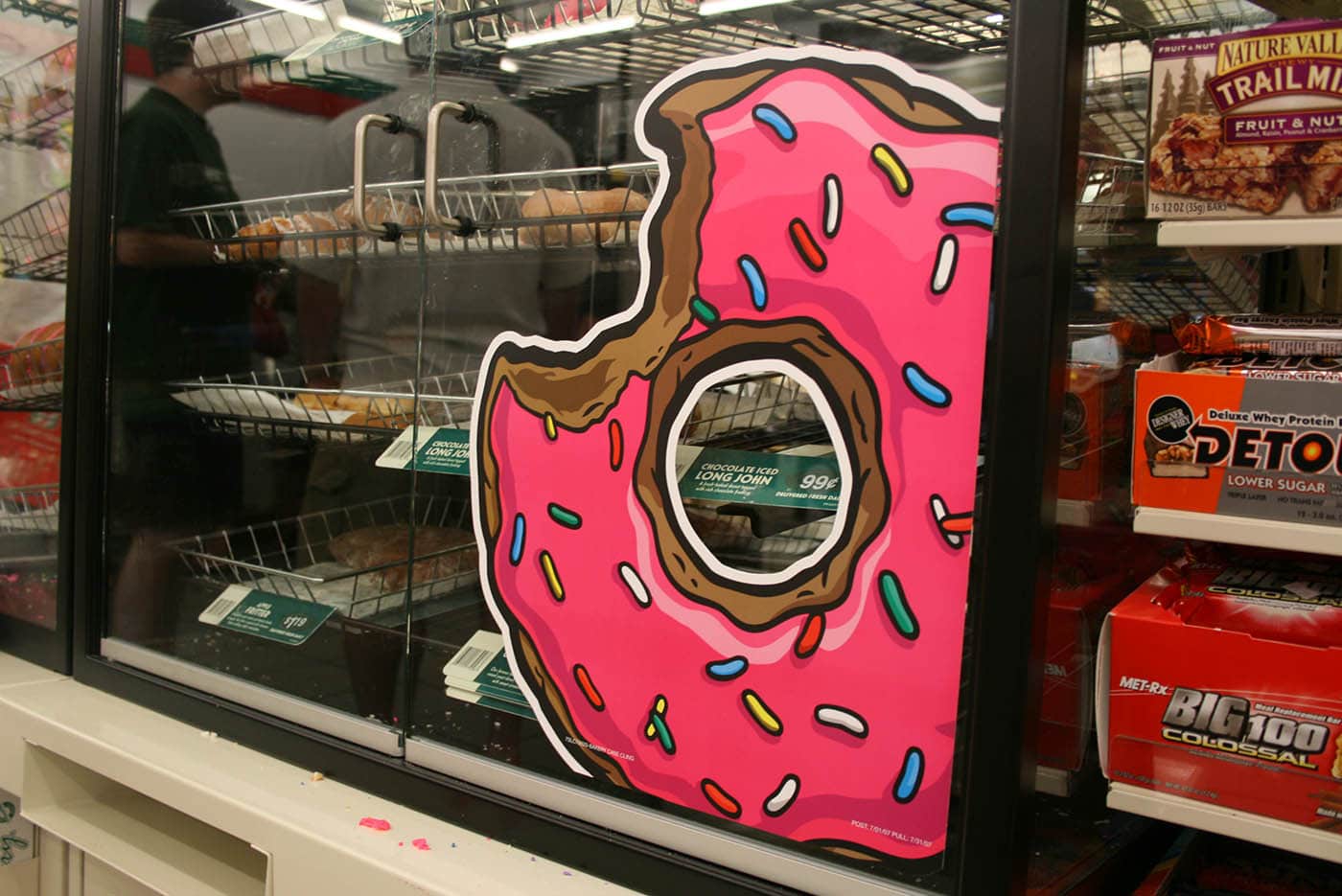 My favorite decoration was the window cling on the frozen foods door that showed Jasper locked inside as the frozen man.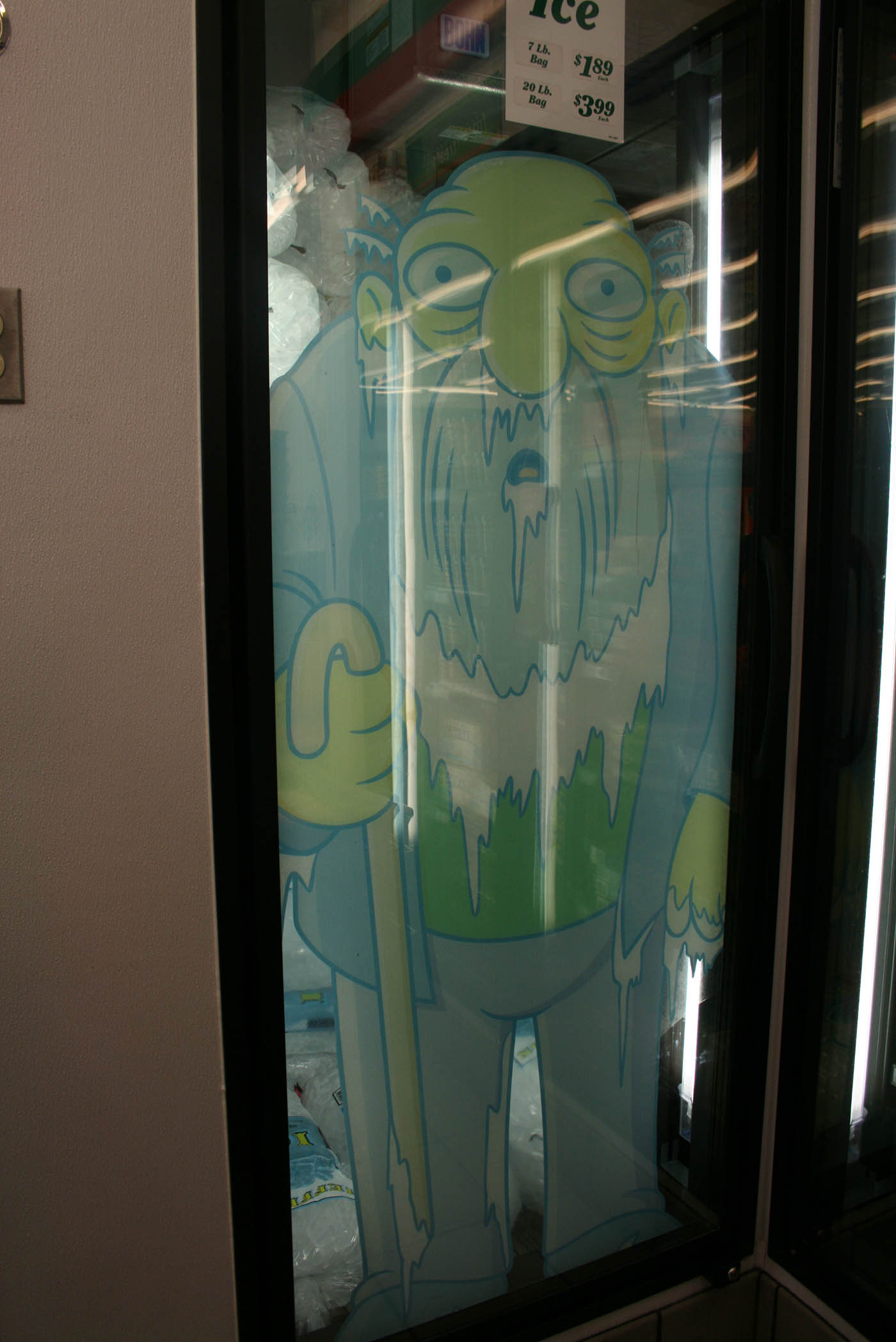 And there were products galore! They were selling everything from the signature pink donut to Buzz Cola to Krusty O's to Squishees (the Simpson version of the slurpee).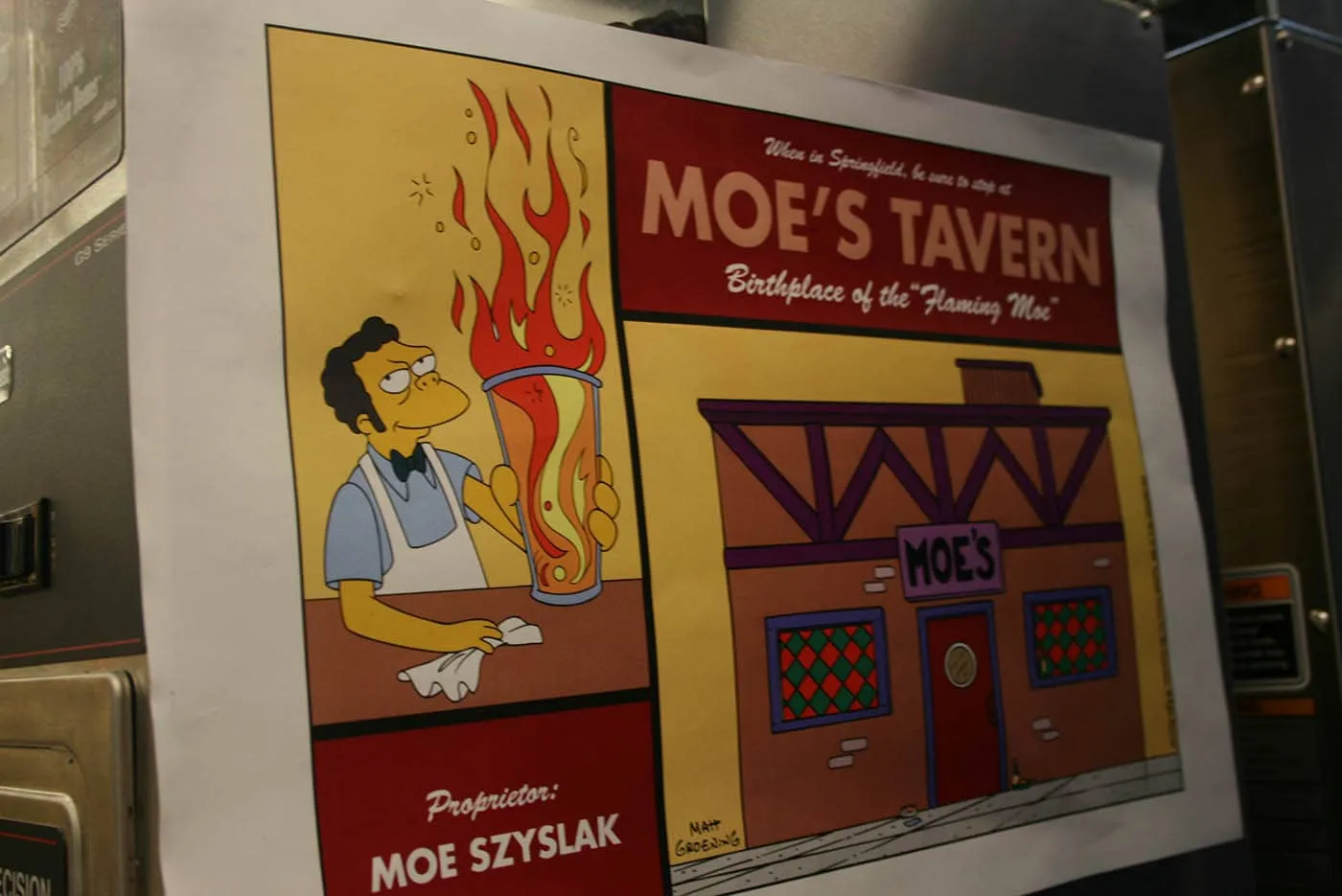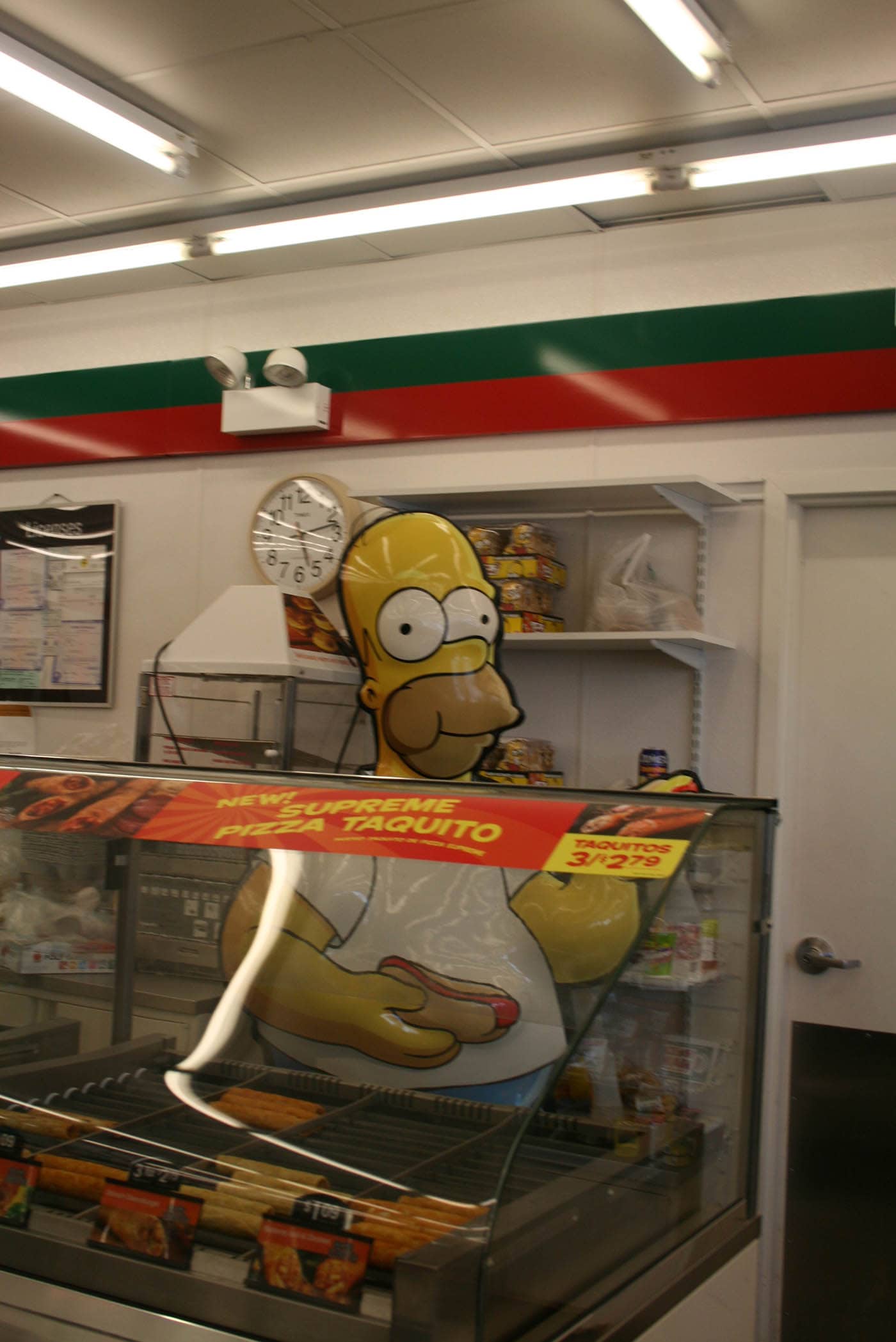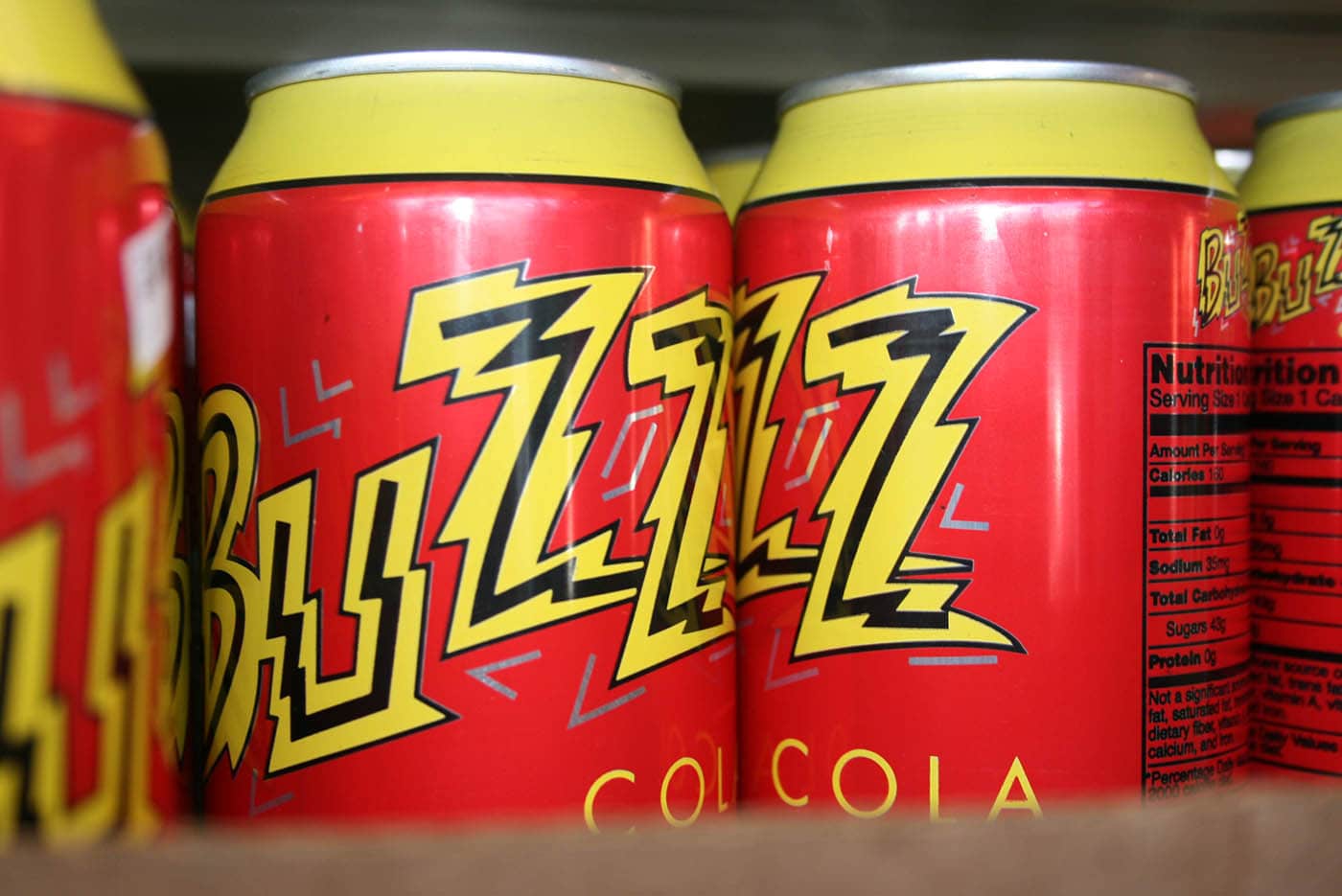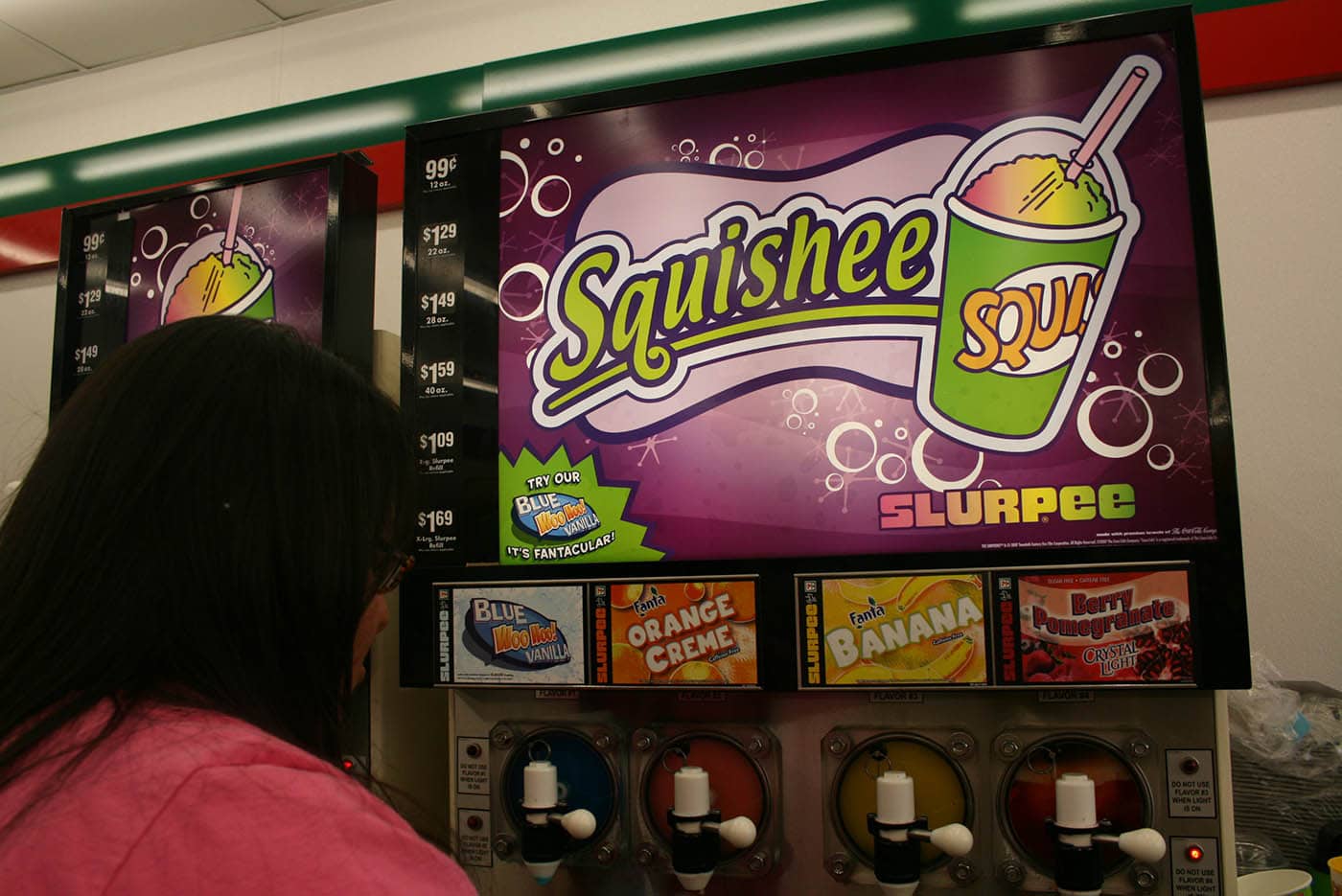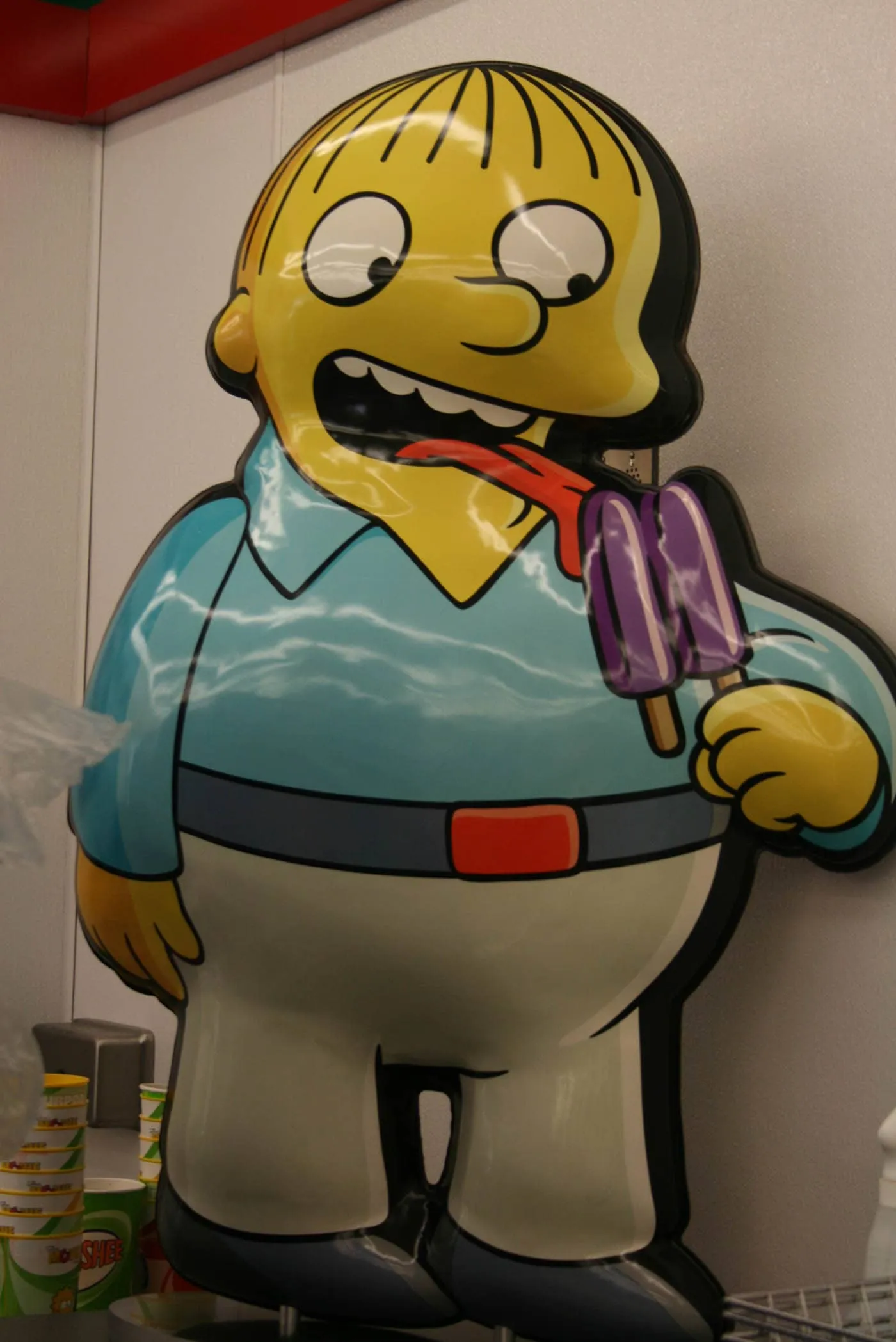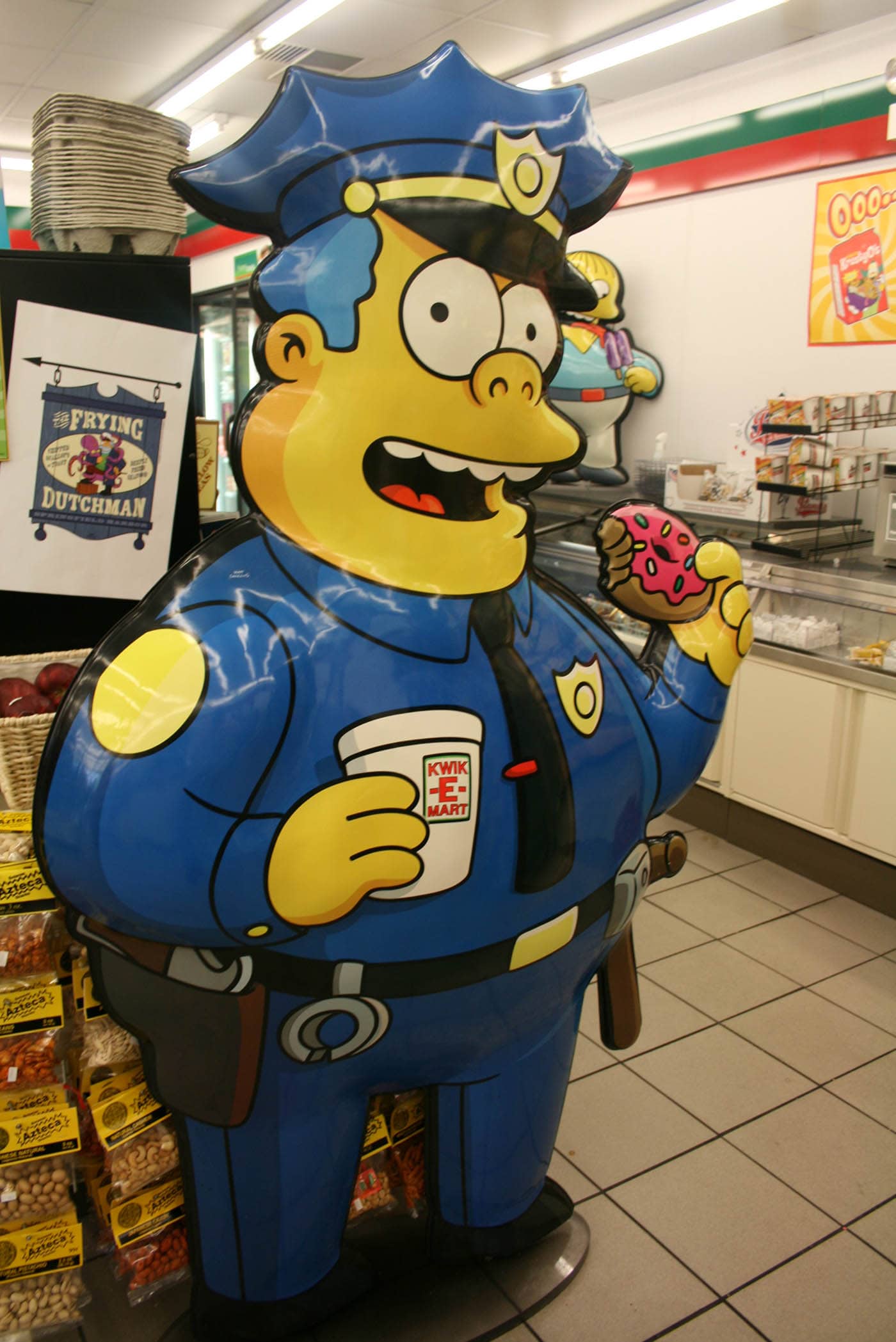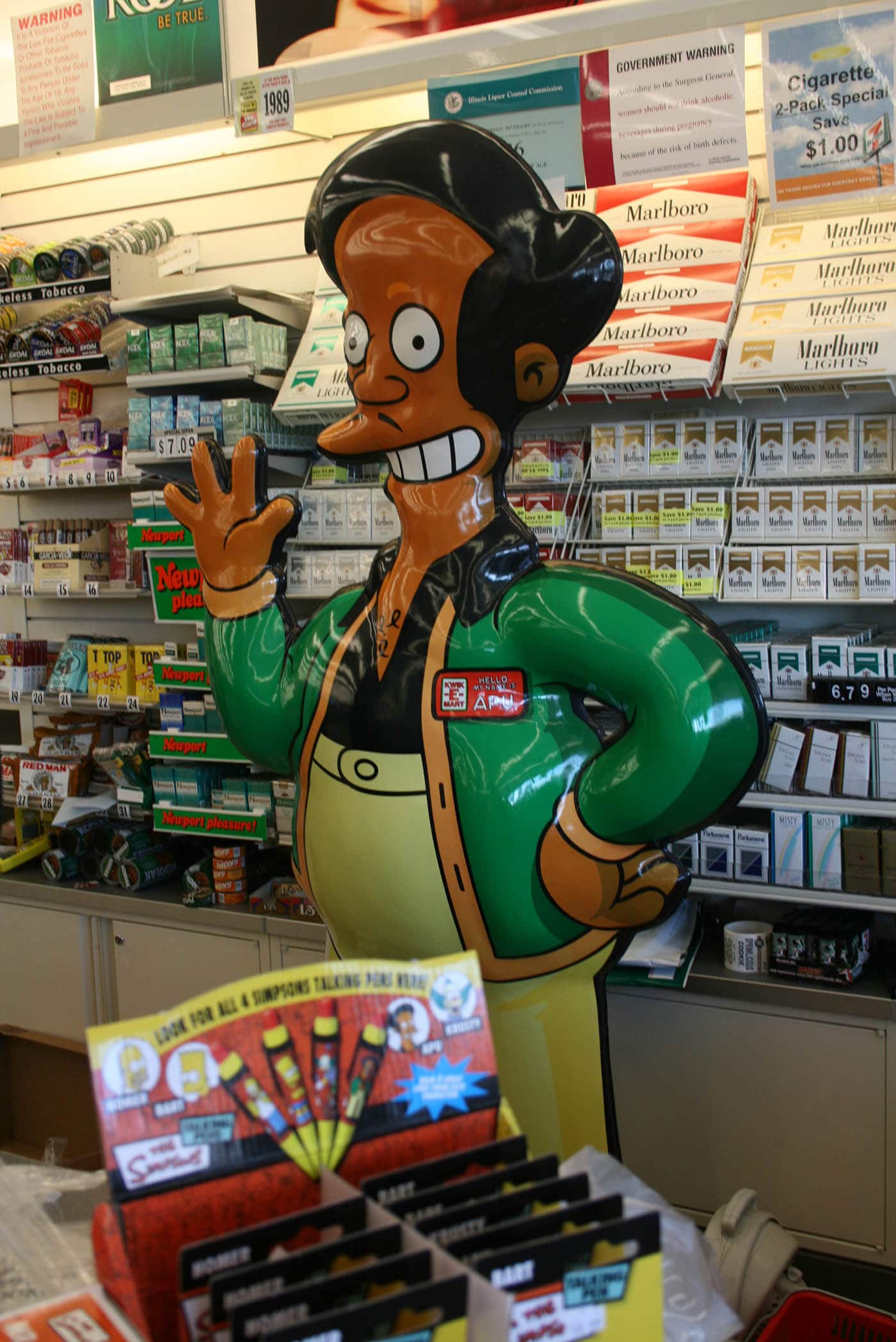 Alas, this silly site was only temporary. But it will remain in my heart as one of the most awesome tourist traps I have ever visited.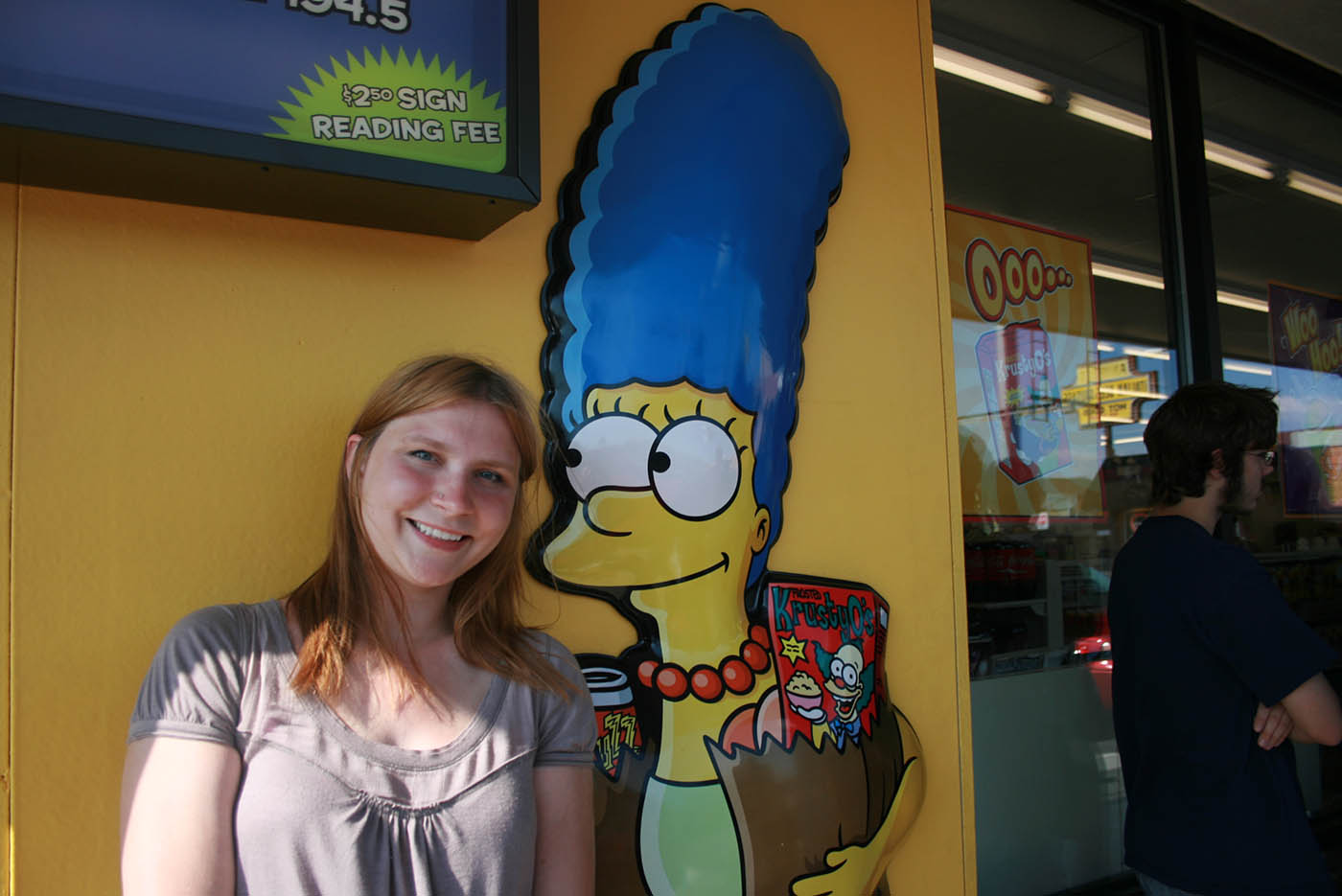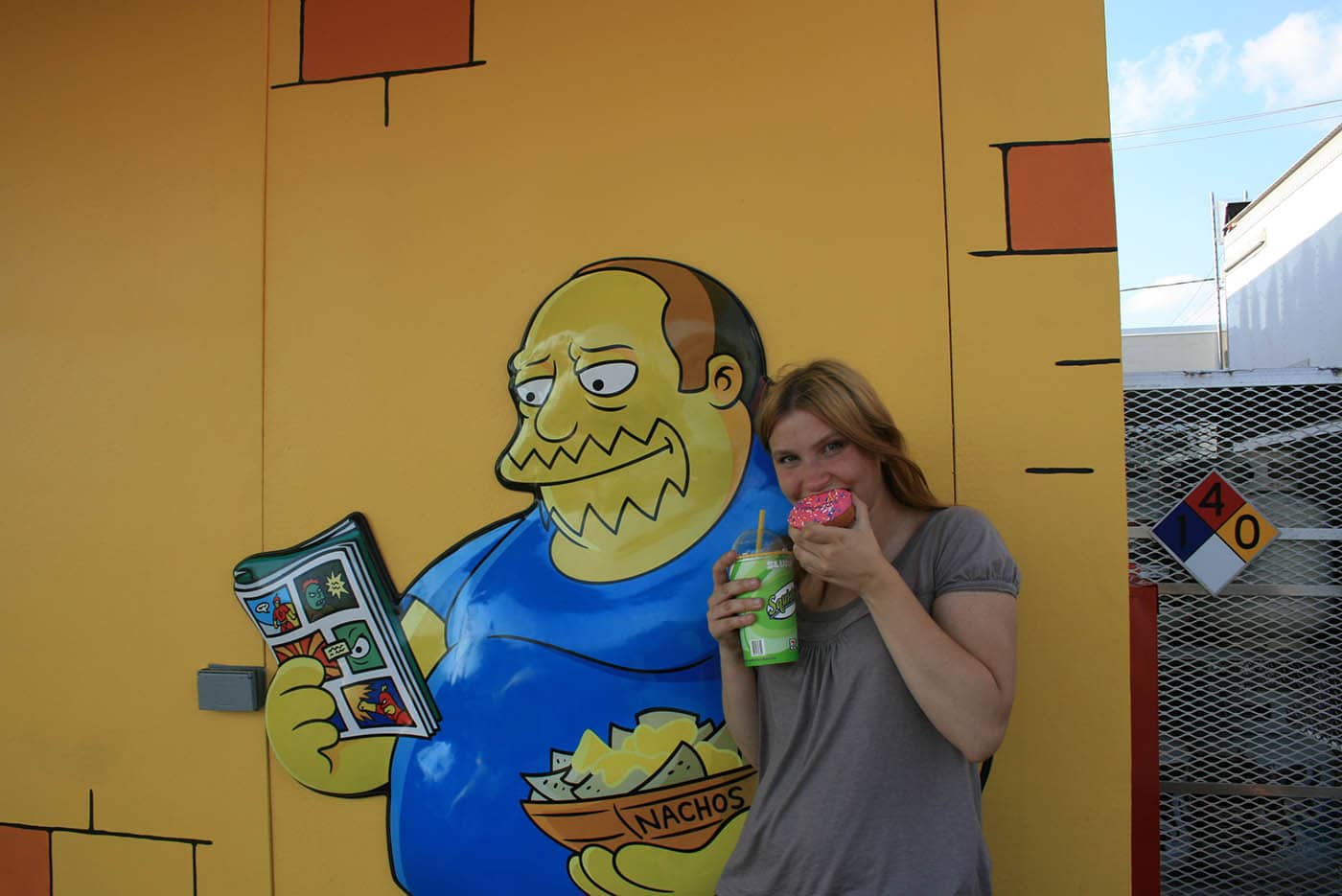 Thank you, come again.
Site: Kwik-E-Mart 7-Eleven, Chicago
Location: 7-Eleven, 6754 W. 63rd St., Chicago, IL
Cost: Free. Merchandise cost money.
Hours: 24/7 when it was up, but it is back to just a plain 7-eleven
Date: July 7, 2007