Get your eats on Route 66! Tally's Good Food Café in Tulsa, Oklahoma is a classic American diner located on the most classic road in America.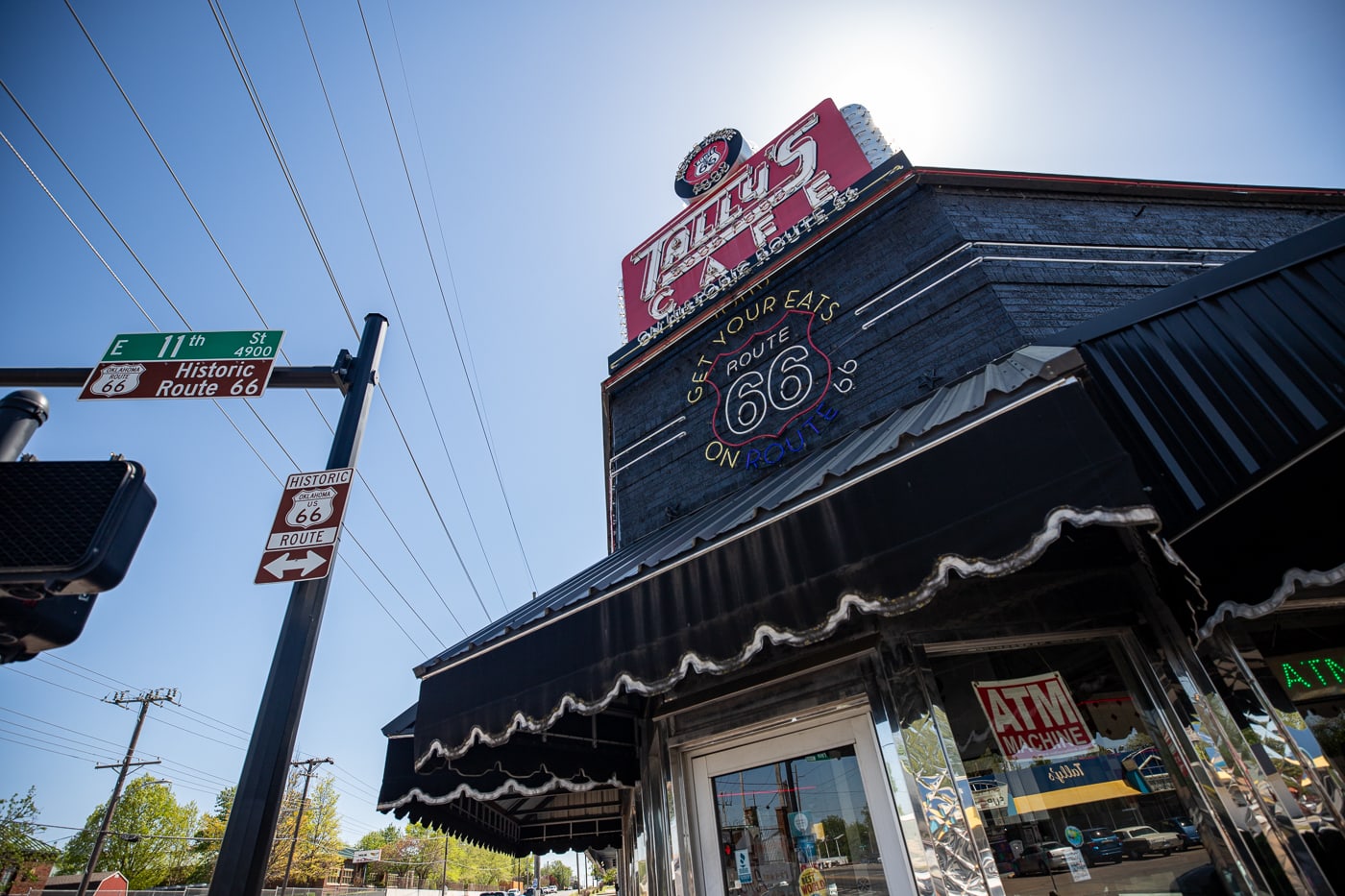 Tally's Good Food Café opened on historic Route 66 in 1987. Despite the fact that that was a full two years after the famous route was decommissioned, it is now a must stop for breakfast, lunch, or dinner for road trippers stopping in Tulsa.
The restaurant was founded by Tally Alame, who took over a restaurant space that previously belonged to Mark and Mary's. Since opening the doors on Friday, November 13, 1987, he has expanded the restaurant from its original one-room design, adding a bar and banquet space. In 1990, he opened a second location and 61st Street and Sheridan, which is operated by his son James.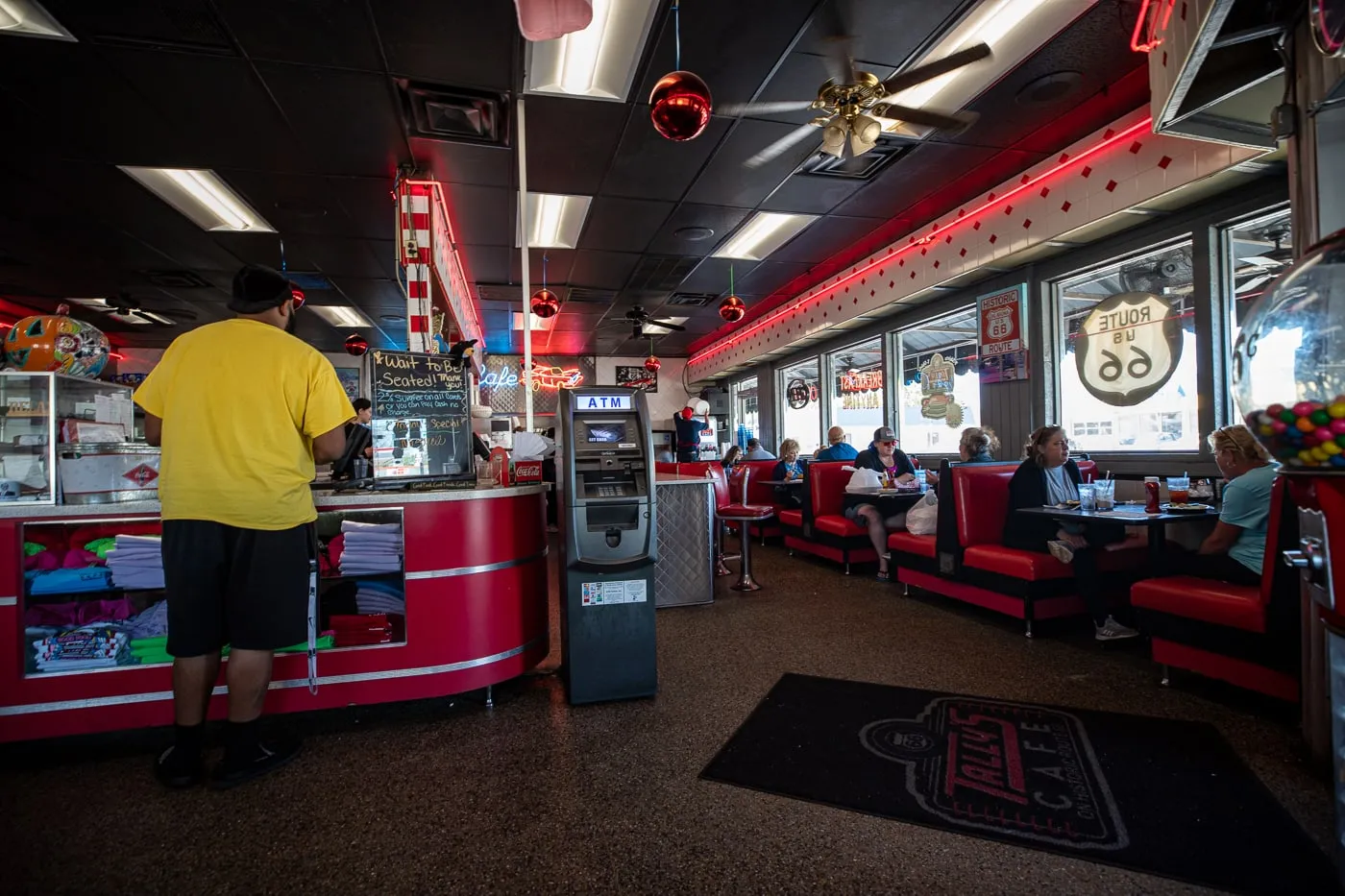 Outside and inside the Route 66 diner has a classic 1950s look with bright neon signs, red pleather diner booths, and plenty of chrome accents.
But, above all else, Tally's is known for its good food, it's right there in the name after all, and there are plenty of options to choose from.
Pick from all day breakfast items, with classic menu items like eggs, pancakes, and French toast. A "Smart Bomb" comes with hash browns, diced ham, bacon, sausage, onion, green peppers, jalapenos, mushrooms, tomatoes, cheese, and eggs. And their popular chicken and waffles is always a fan favorite. You can also find giant, sweet cinnamon rolls that have been voted "Tulsa's Best."
For lunch or dinner you can find a variety of hamburgers, hot and cold sandwiches, chicken and fish entrees, and classic diner fare. And you can't go wrong with the chicken fried steak, which was named "the best Chicken fried steak on route 66" by KTUL and the best in the state by USA Today.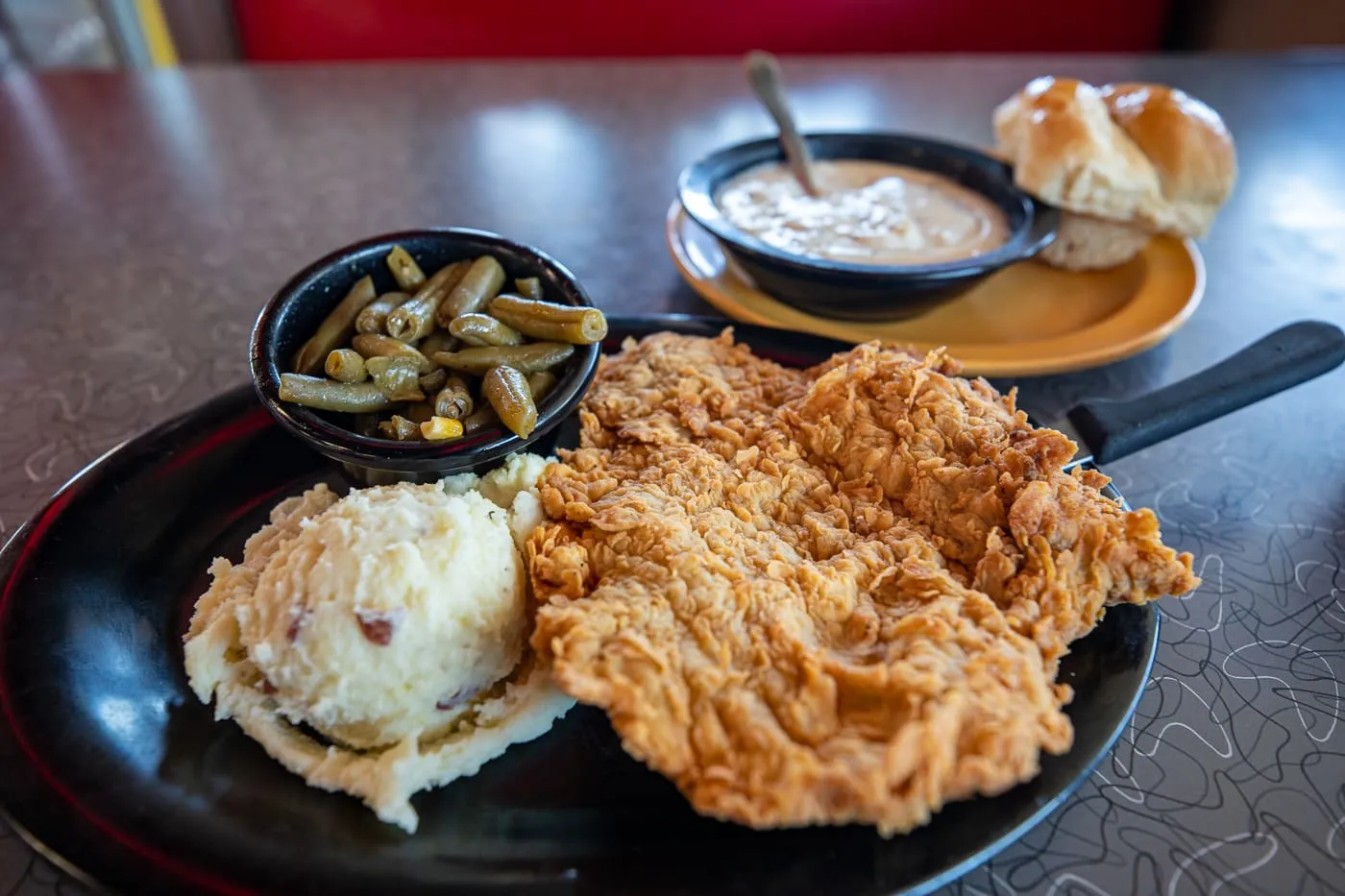 Tally's Good Food Café is open seven days a week for breakfast, lunch, and dinner so pull off The Mother Road and pull in for a mother of a meal!
Traveling Route 66 through Oklahoma? Be sure to stop at these other nearby attractions: Buck Atom's Cosmic Curios and the Meadow Gold Sign.
Tally's Good Food Café
Address: 1102 S Yale Ave, Tulsa, OK 74112
Cost: Free to See, Menu Items Vary
Hours: 6am-10:45pm, daily
For up-to-date hours and menus, visit the restaurant's official website.
Pin this Route 66 restaurant to save for your road trip itinerary: