Celebrate the shining lights of the holidays and the bright lights of Route 66 at an event that brings it all together: the Route 66 Christmas Chute in Sapulpa, Oklahoma.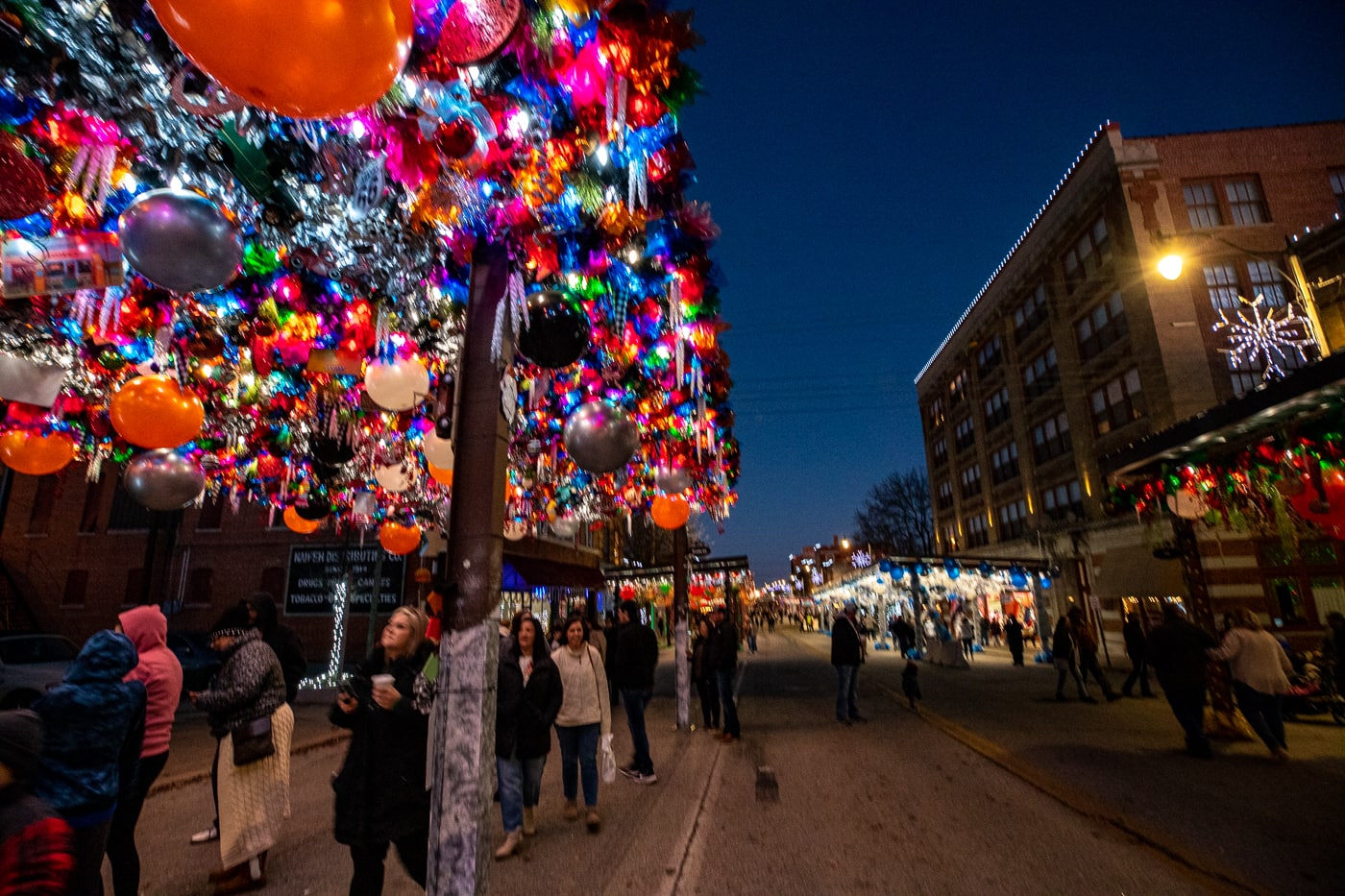 The Route 66 Christmas Chute was a new event in 2022, but it looks like it is here to stay (annually, that is). The event was conceived by local businessman Will Berry as a way to bring people into this popular Route 66 city. And, judging by the crowds, it looks like it did the trick.
Several blocks of main street Sapulpa were blocked off and lined with canopies that were packed full of themed decorations and fairy lights. The 1,000 feet of walkable chutes that were assembled on this historic stretch of byway featured 10 different themes, 8,500 icicles, 1,100 giant ornaments, and over 35,000 lights. Themes ranged from snowmen to Christmas candy to elves to America to, of course, Route 66.
And even more photo opps abounded, with cutouts, pop-in lit ornaments, a Christmas tree, and visits with Santa. The businesses along the route were open so you could pop in for shopping or a meal and a variety of food trucks were parked adjacent for a quick bite or warm hot cocoa.
In 2022 the Christmas Chute was open daily from 8am to 11pm in November and December. Plan accordingly for the years to come and celebrate Christmas on the Mother Road at the Route 66 Christmas Chute in Sapulpa, Oklahoma.
Visit this annual event while checking out all the other top Oklahoma Route 66 Attractions and, for more fun holiday travel ideas, make a detour to see the Giant Leg Lamp in Chickasha, Oklahoma.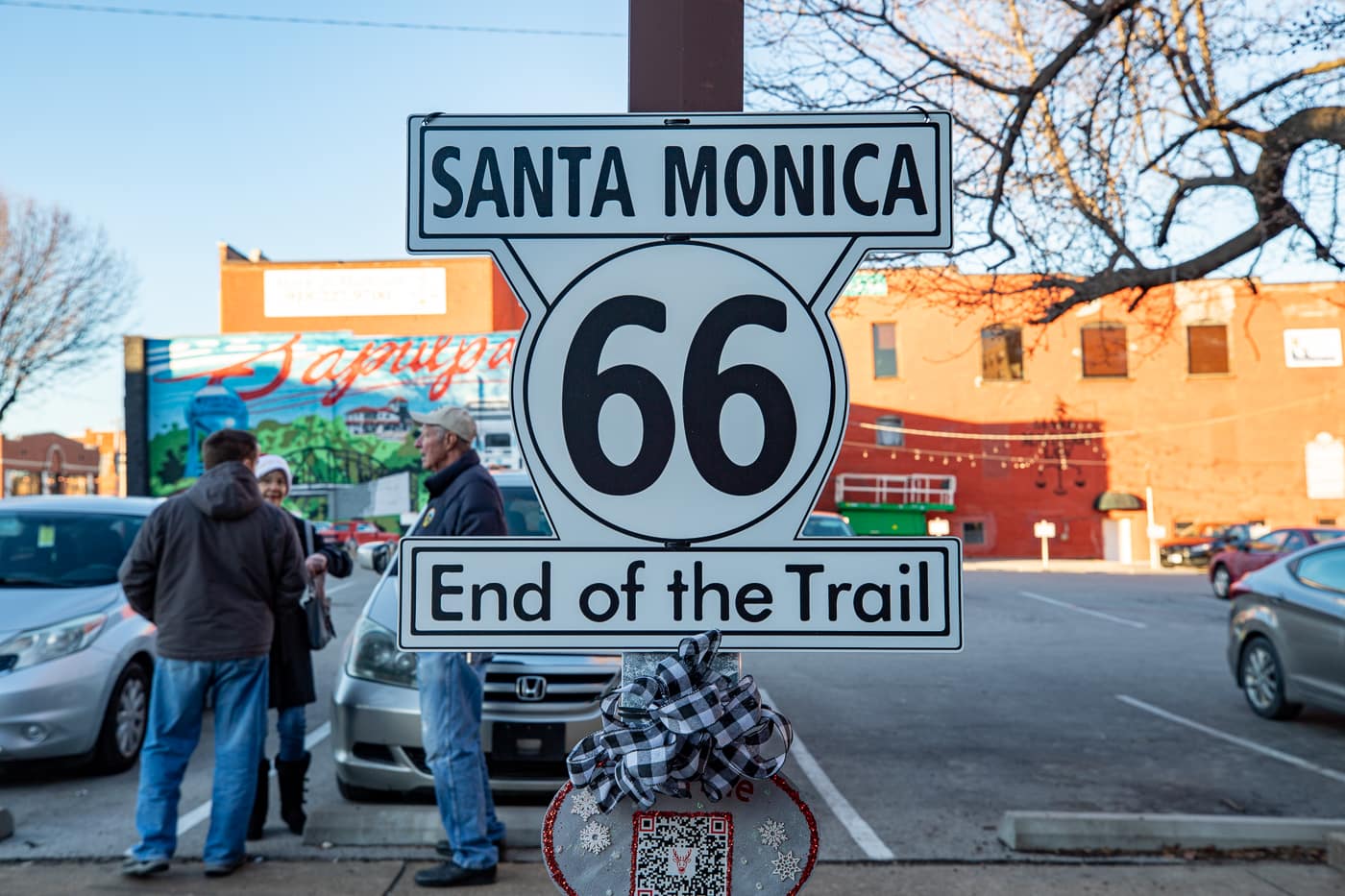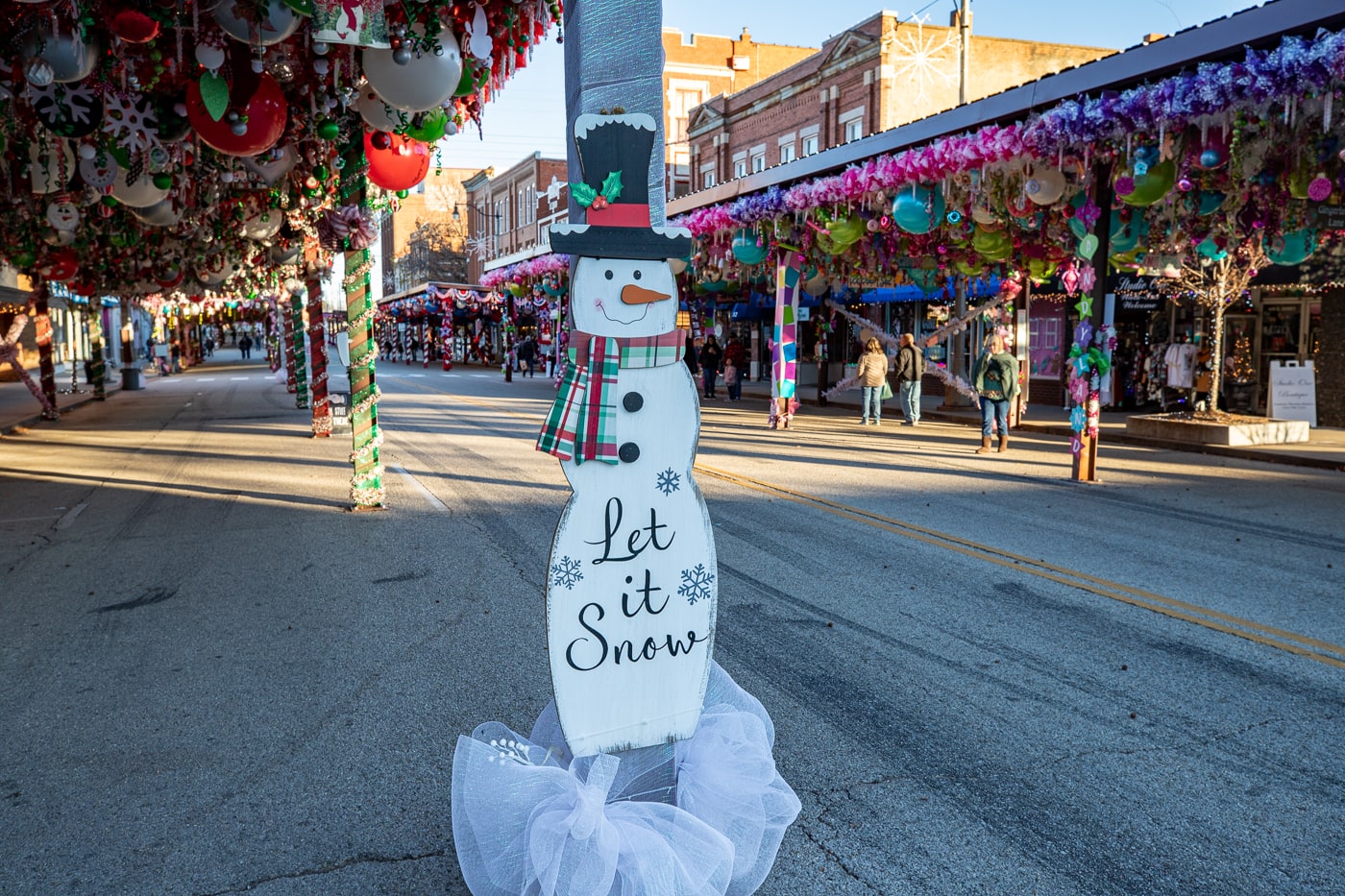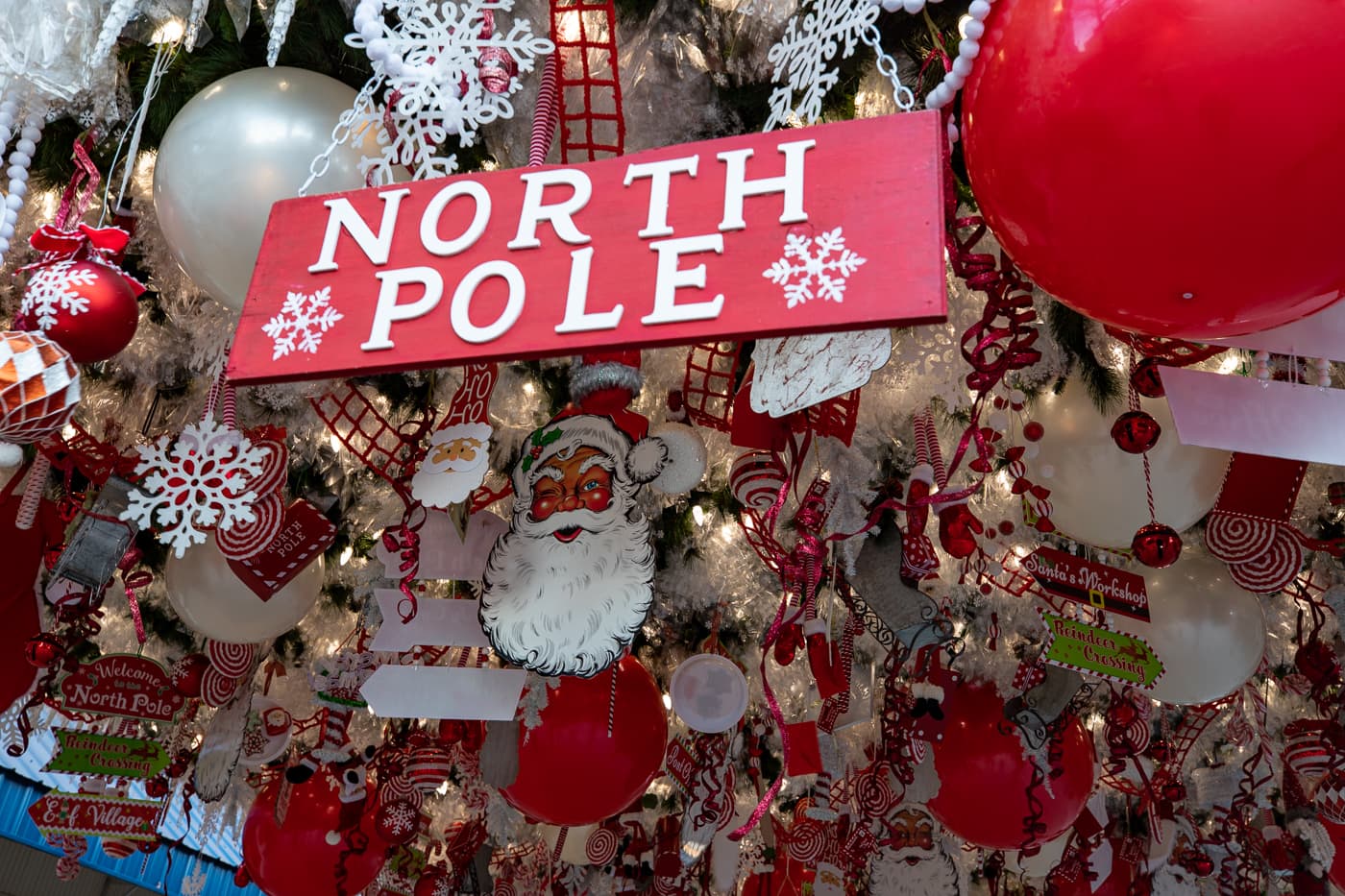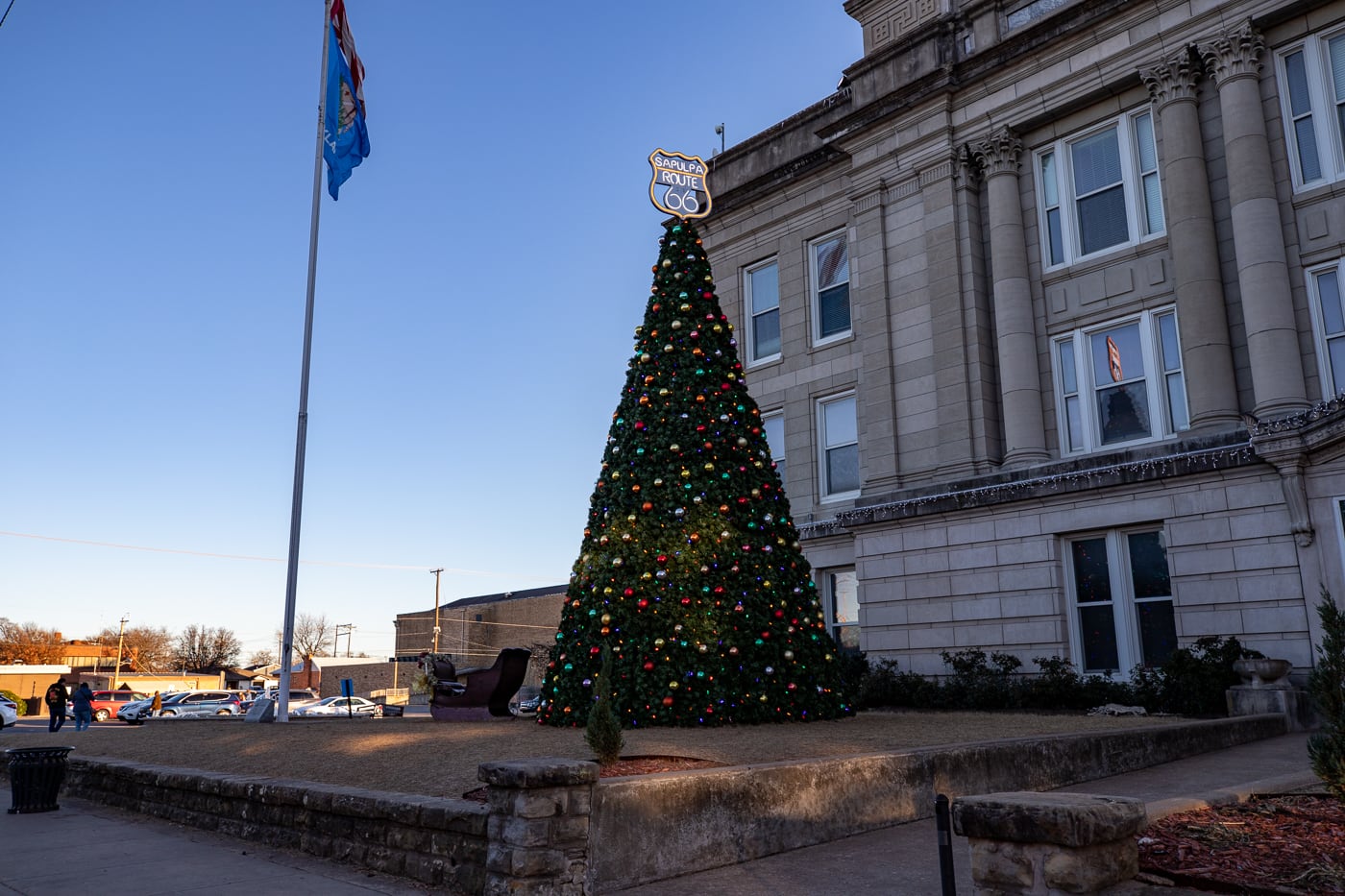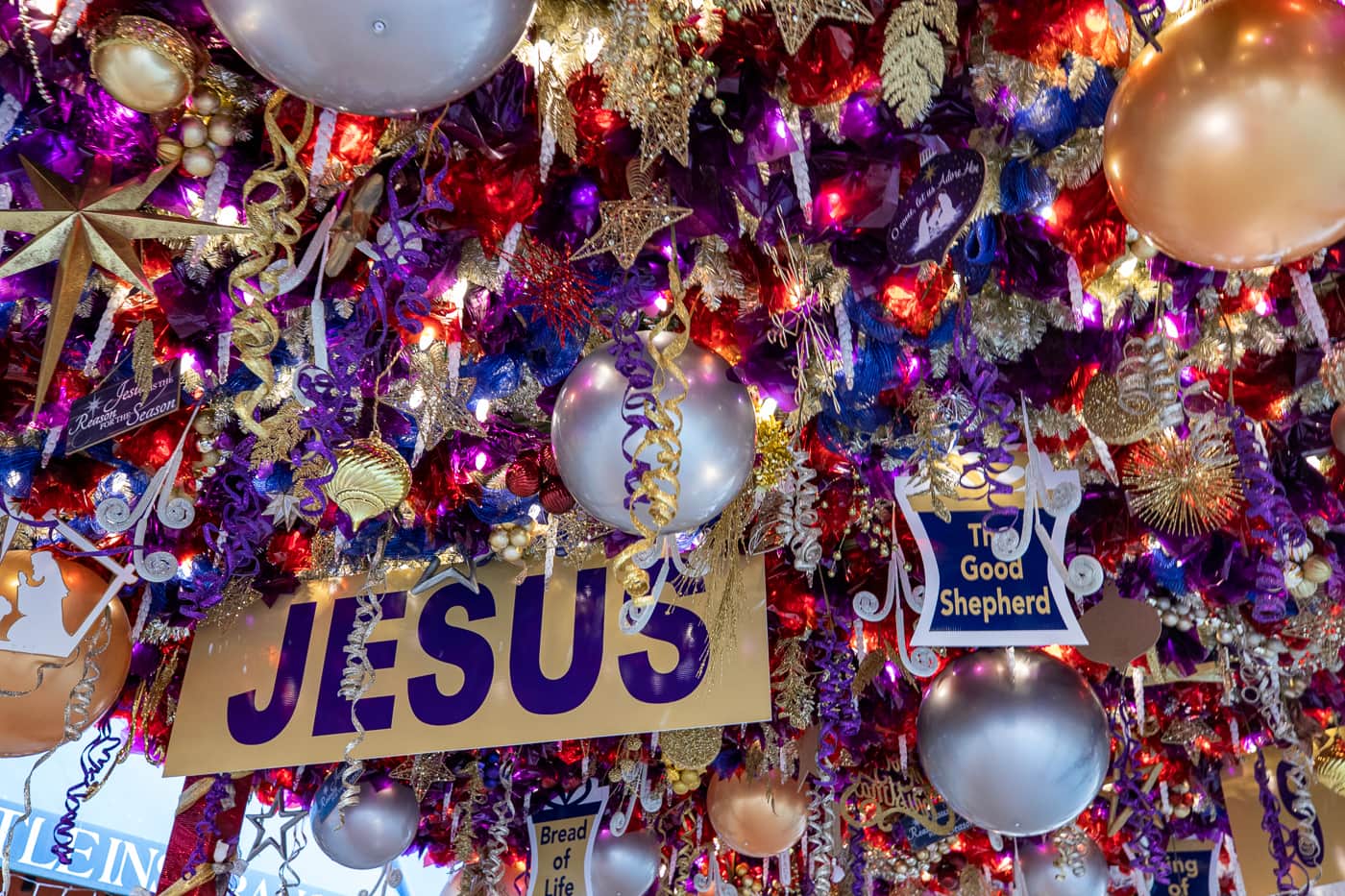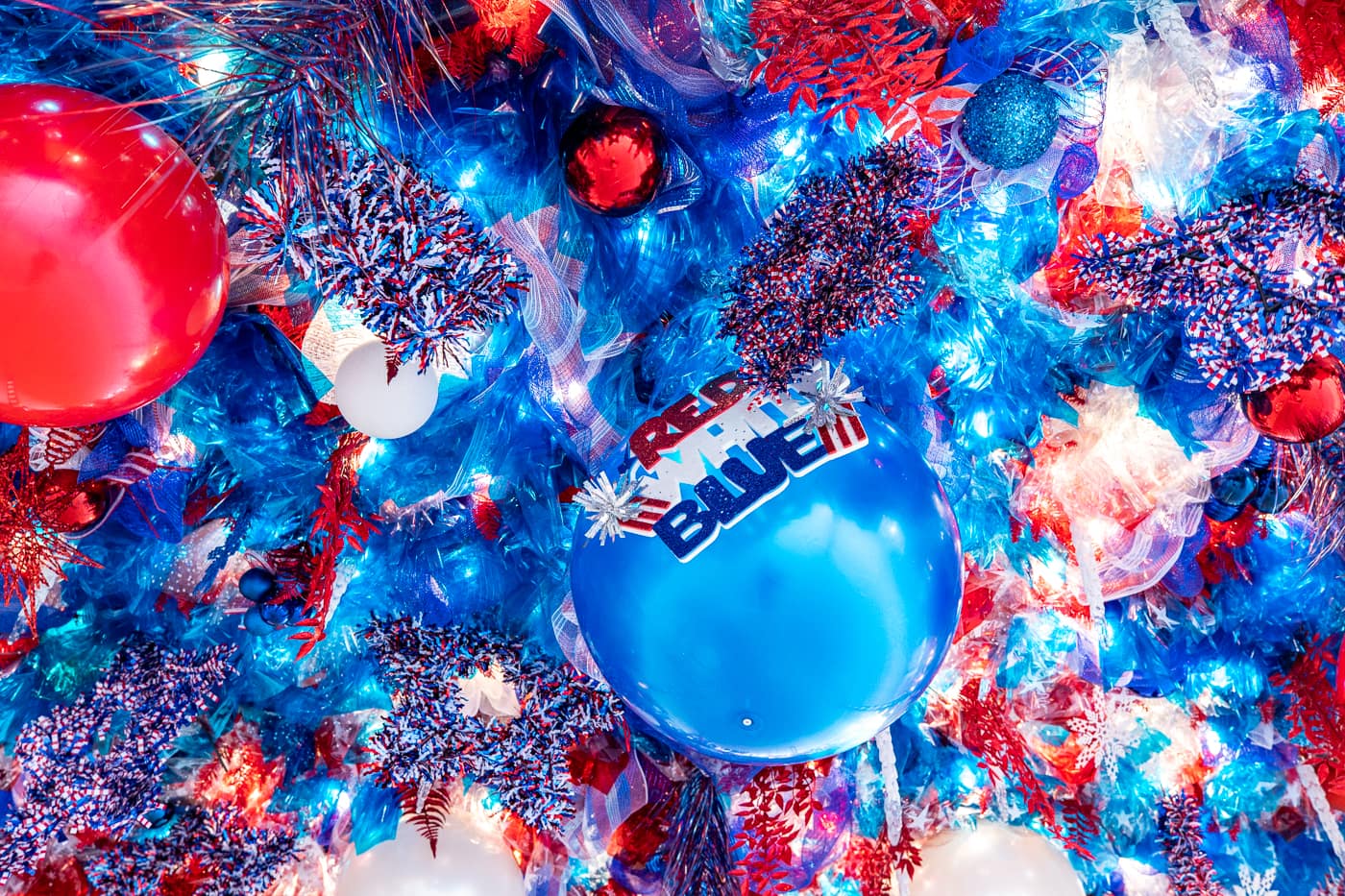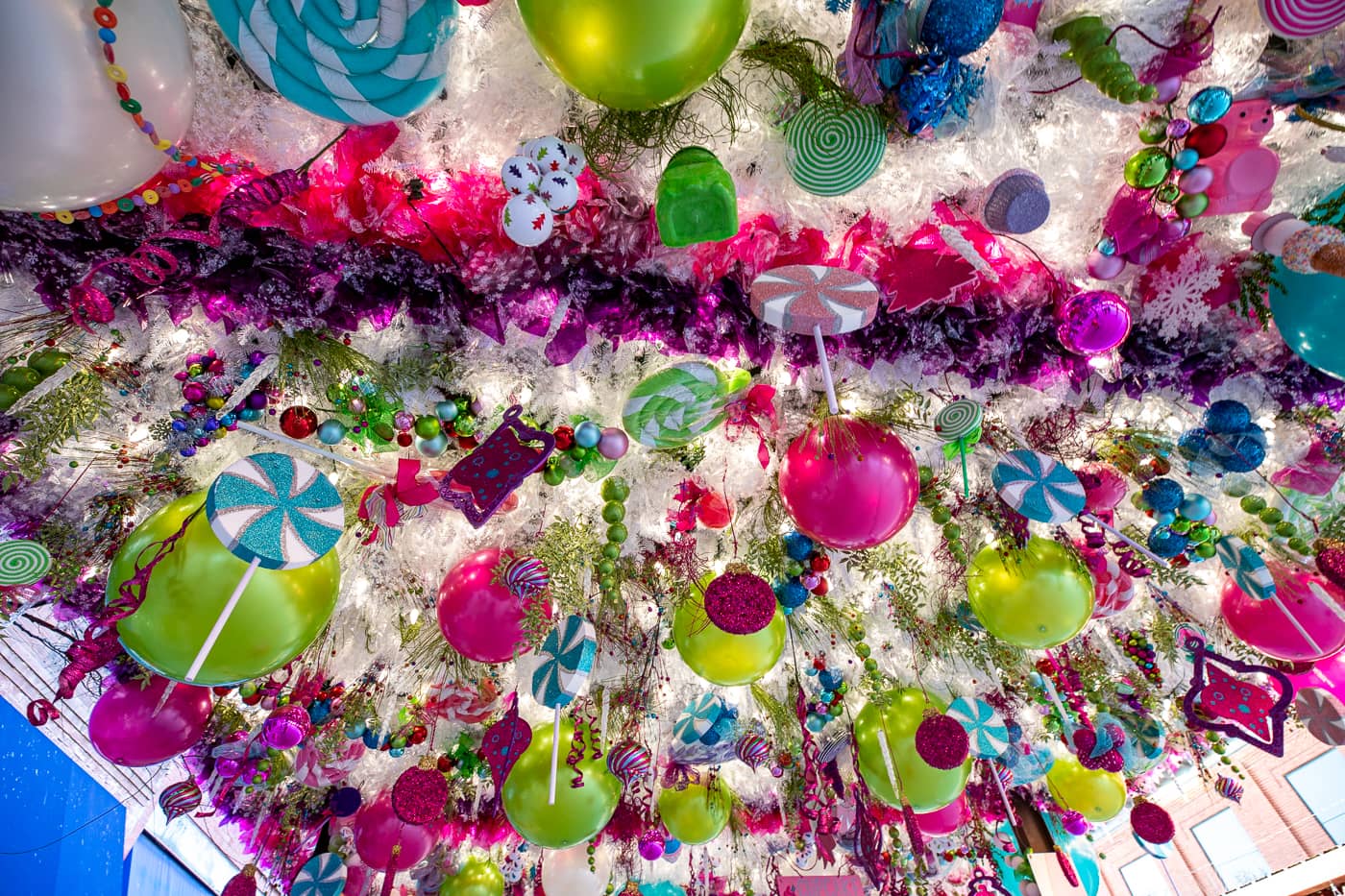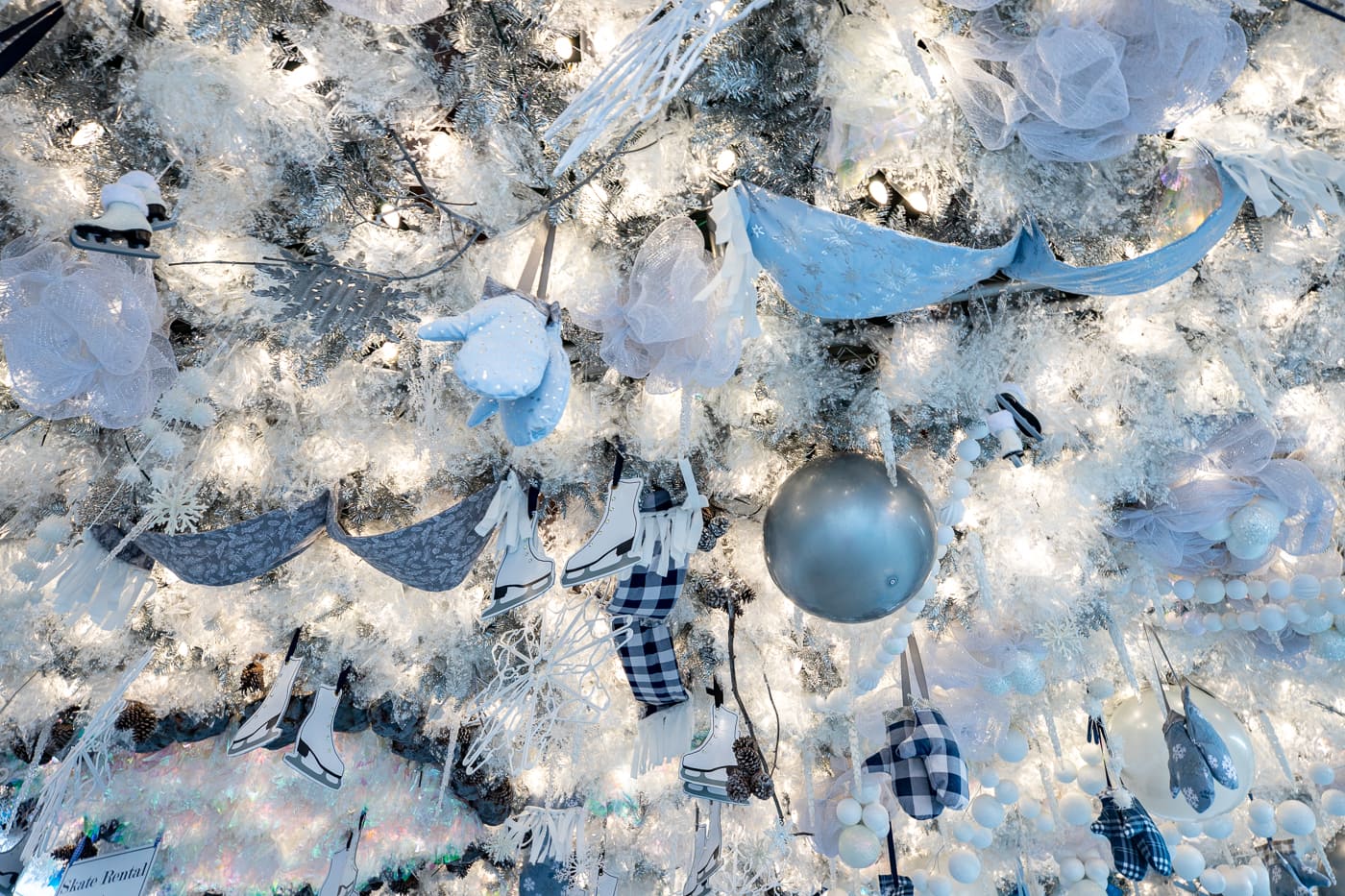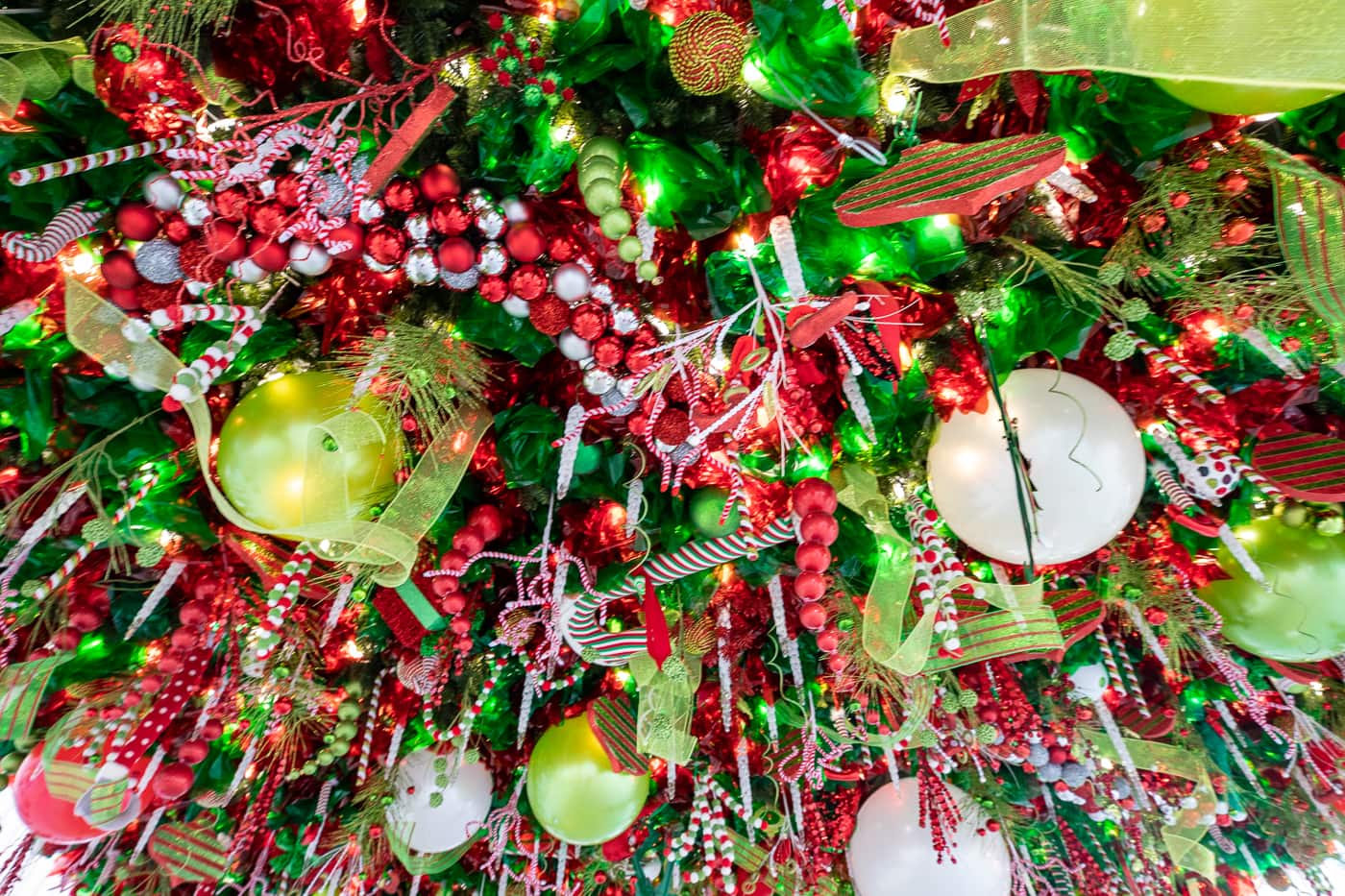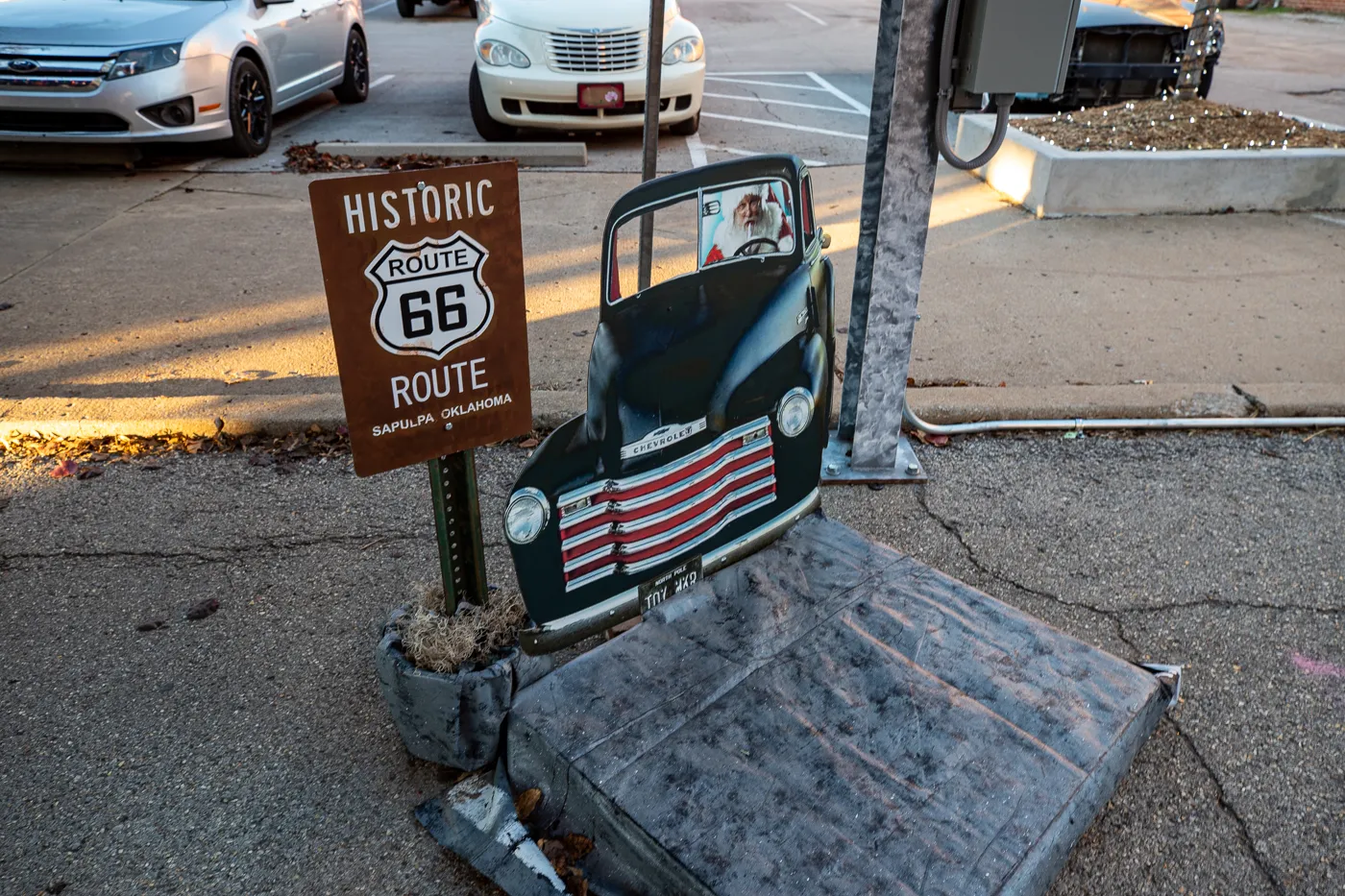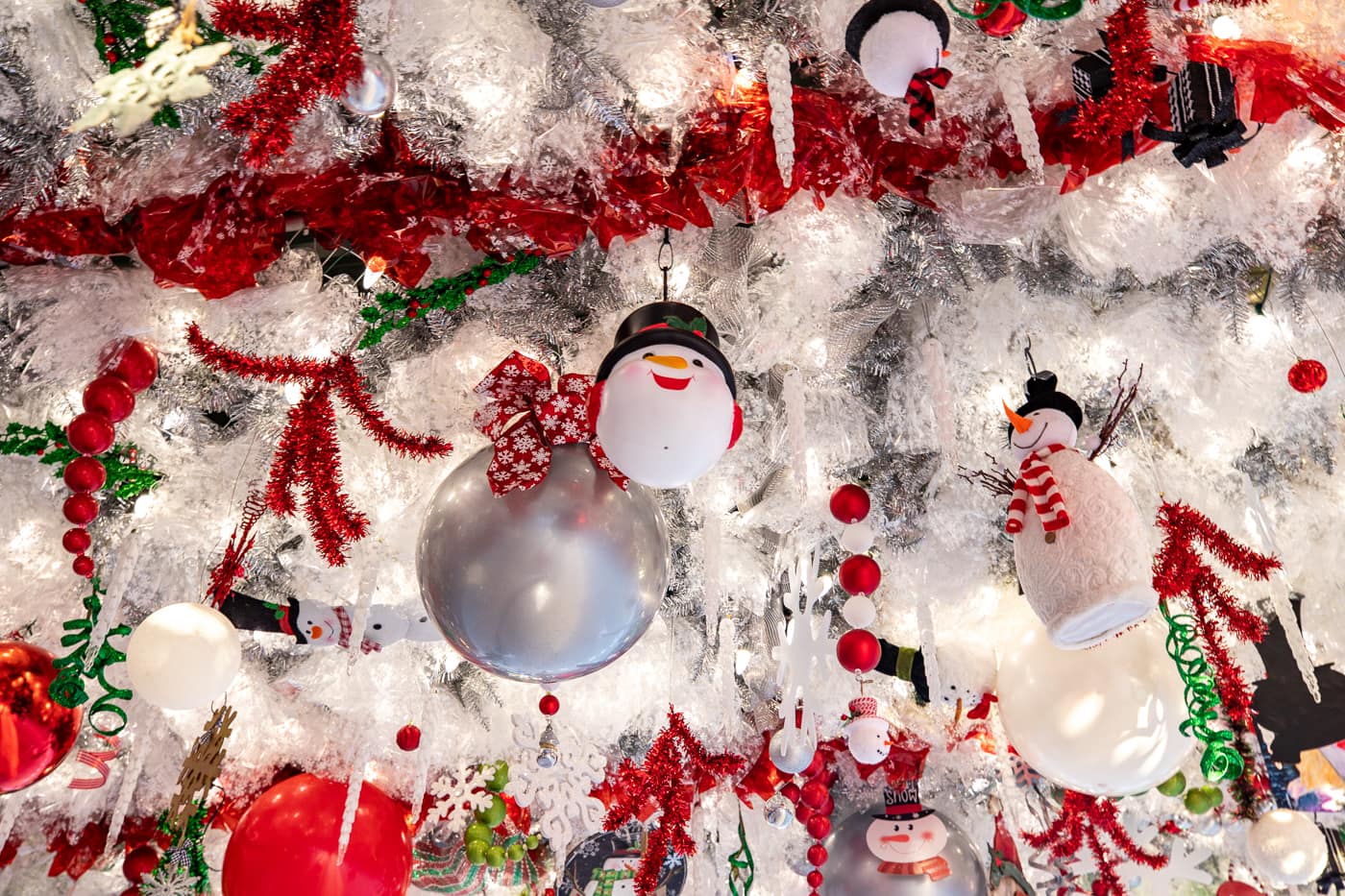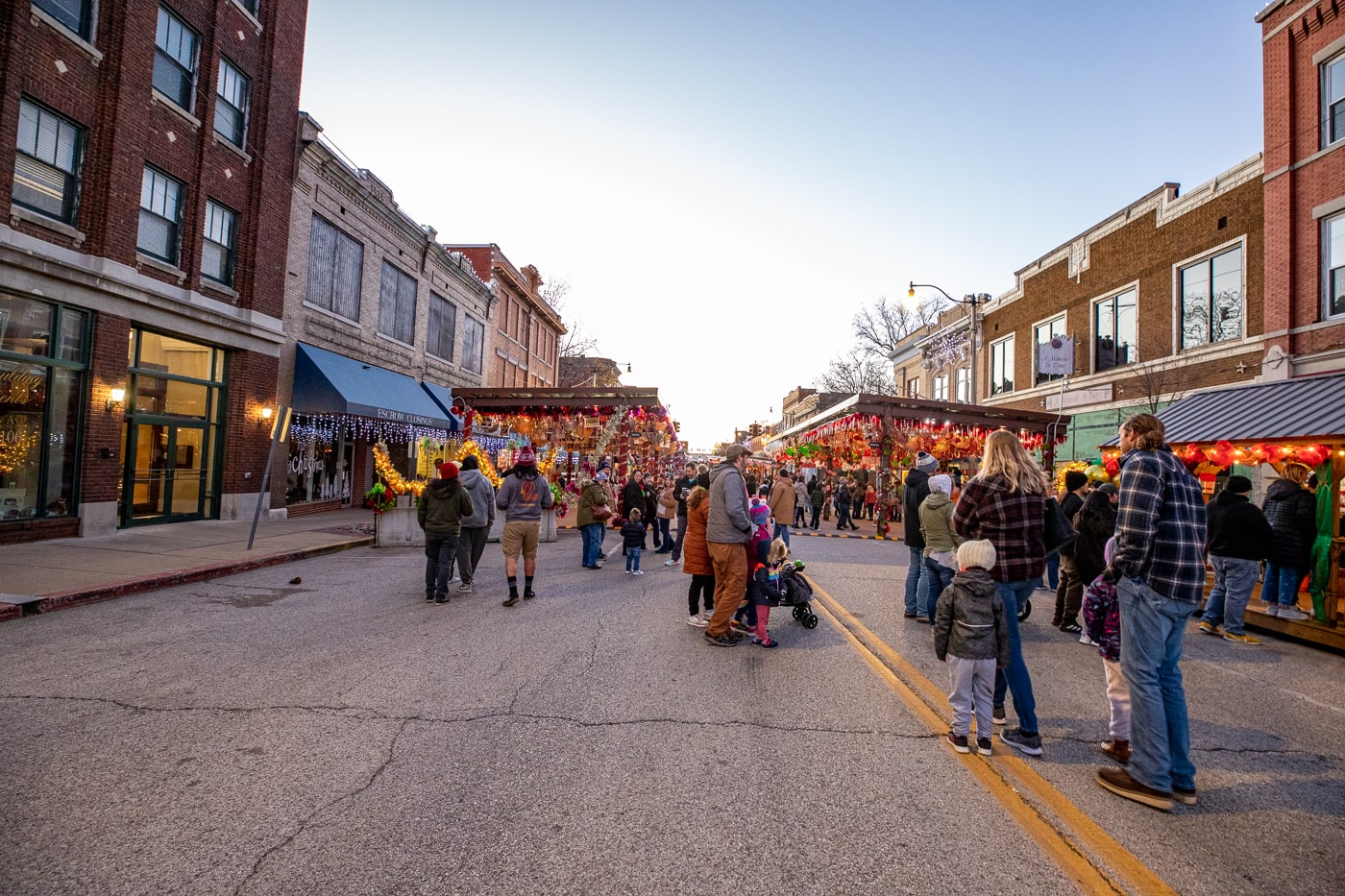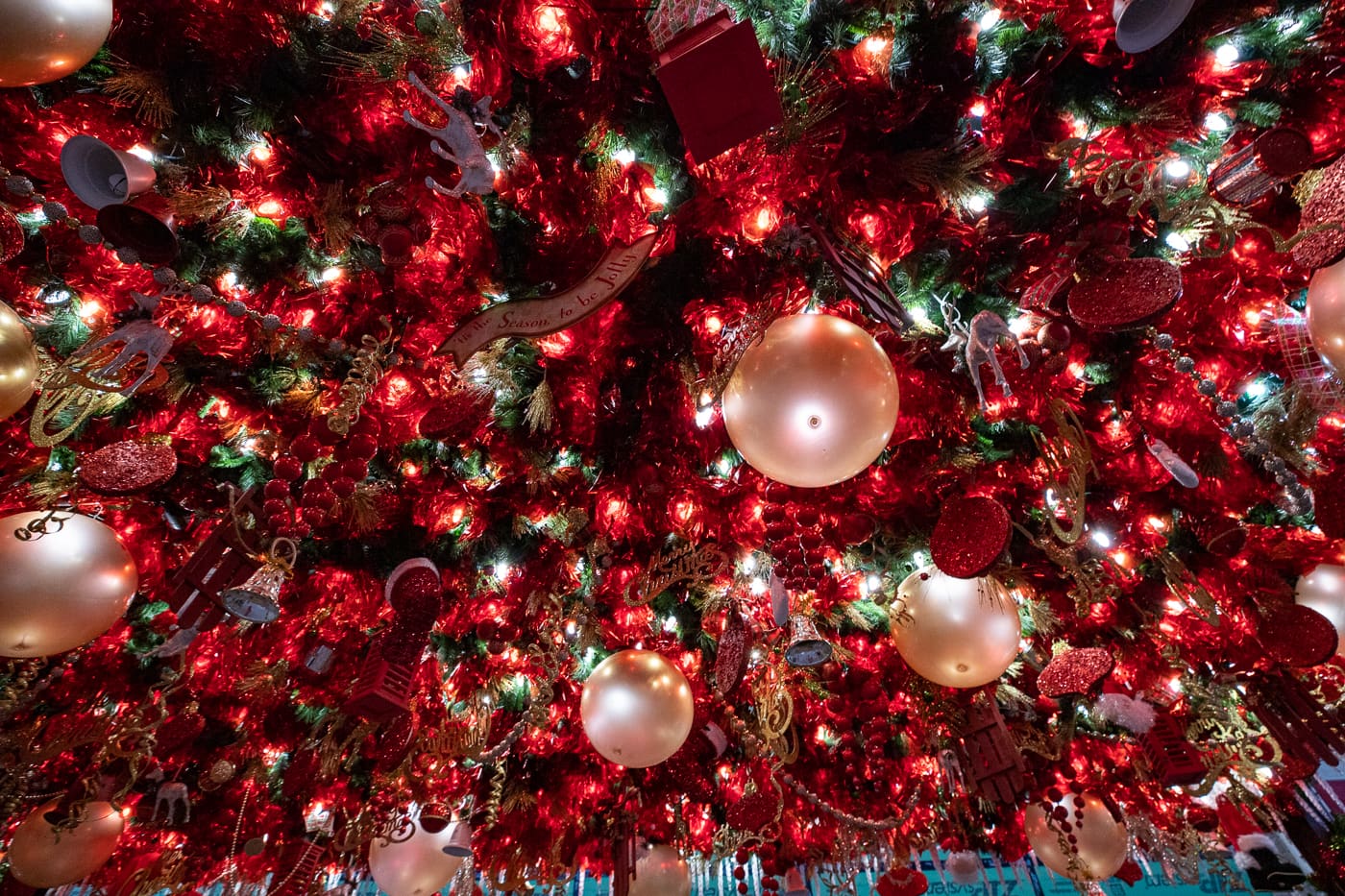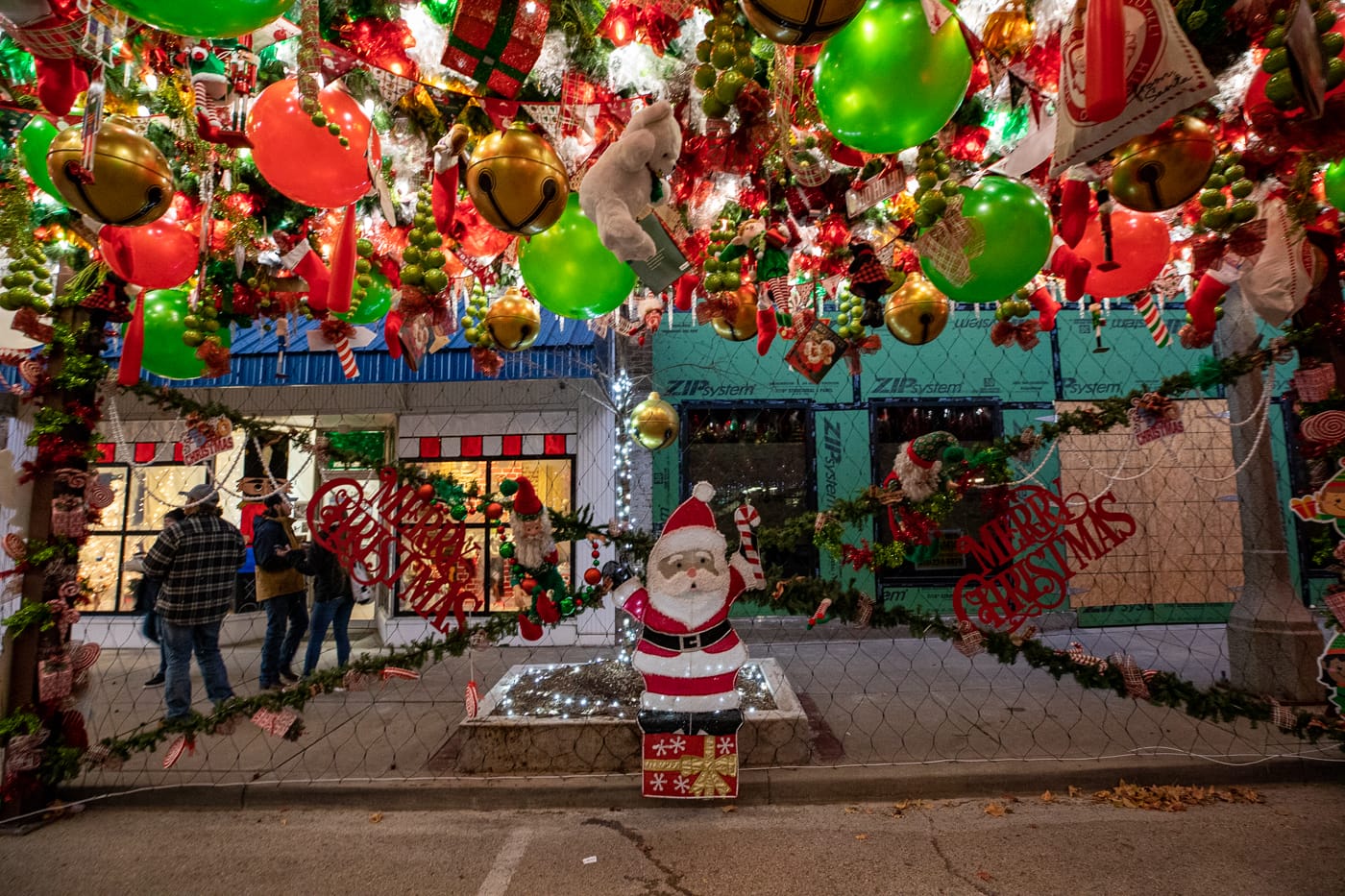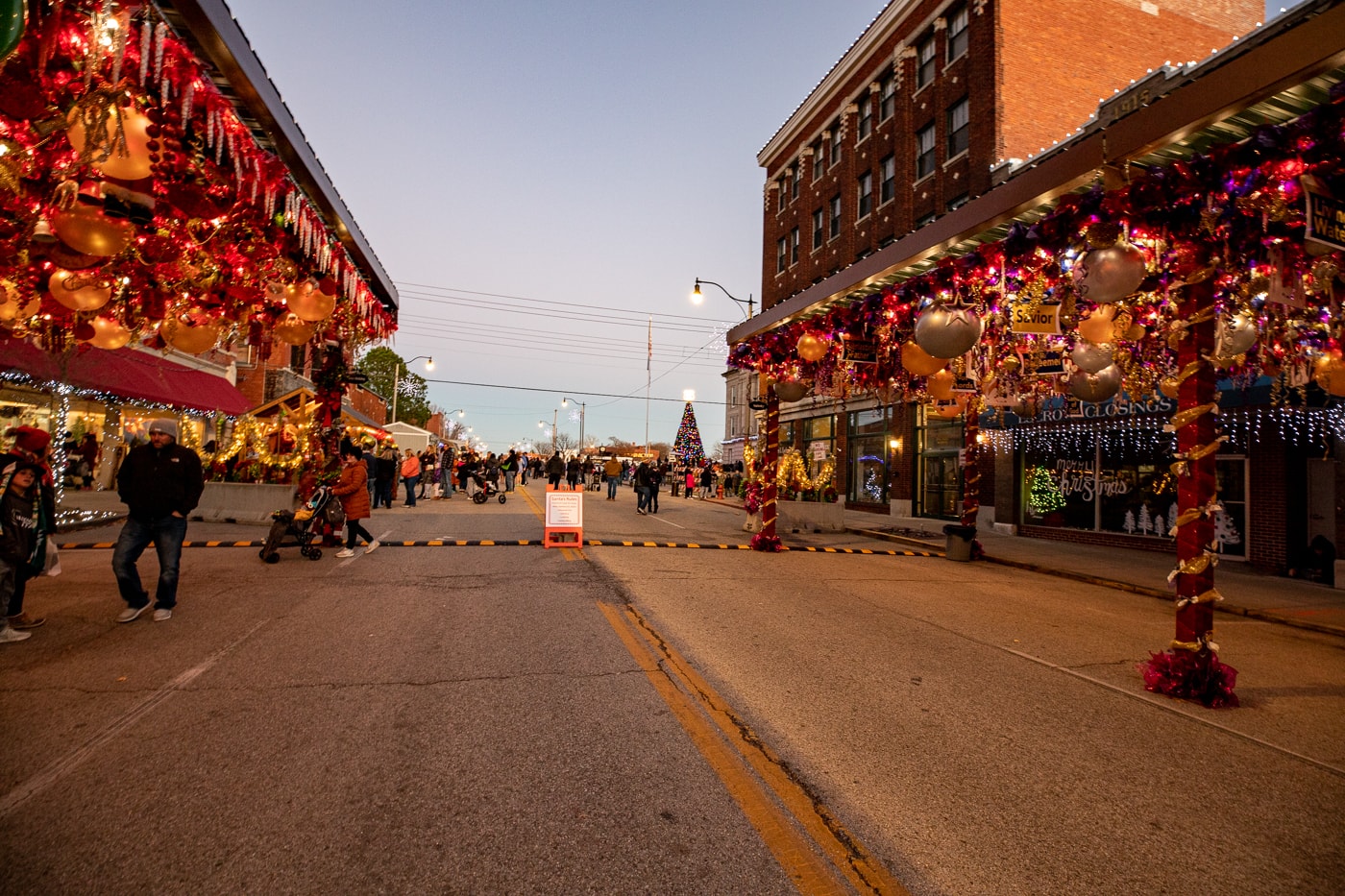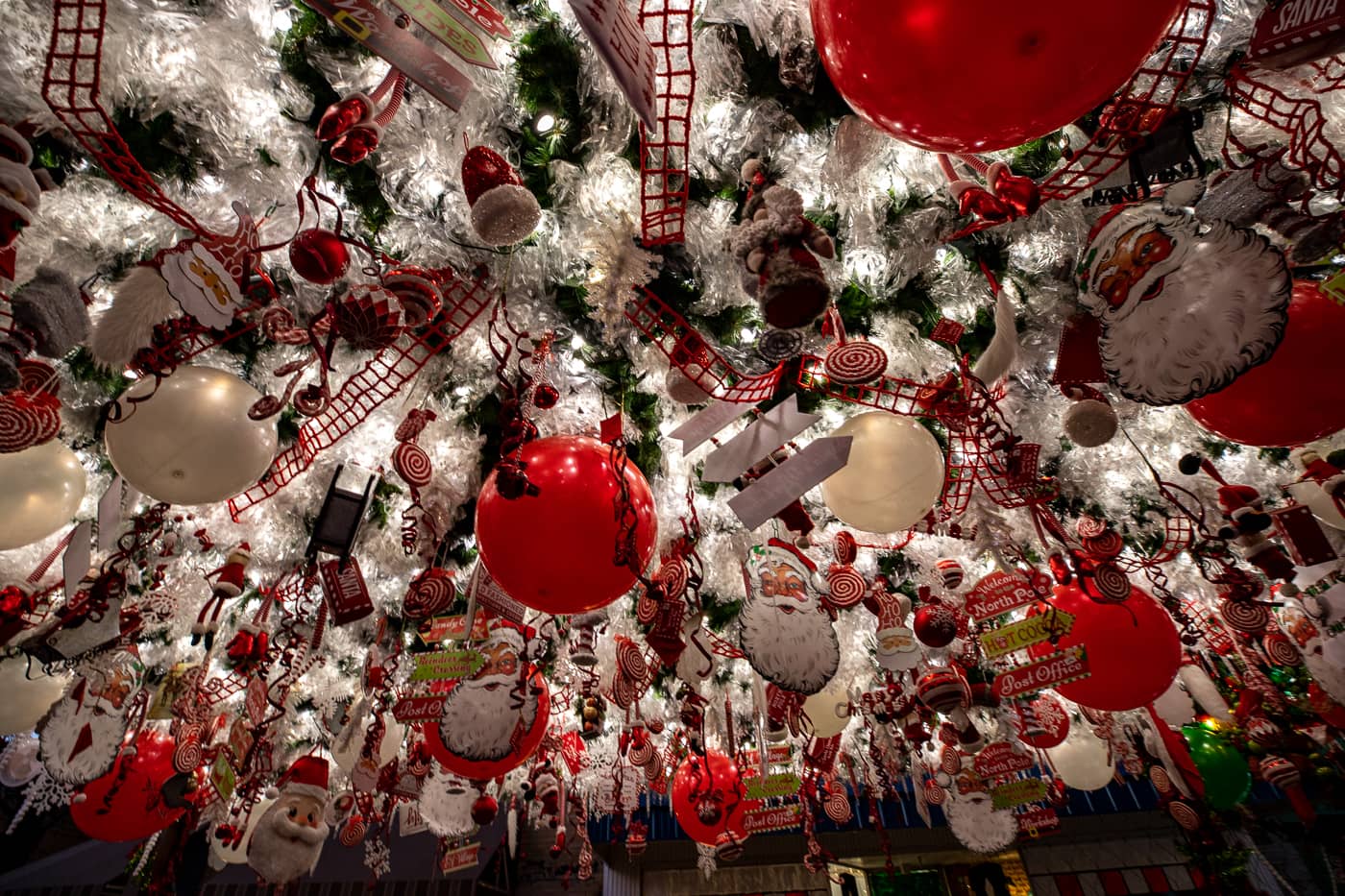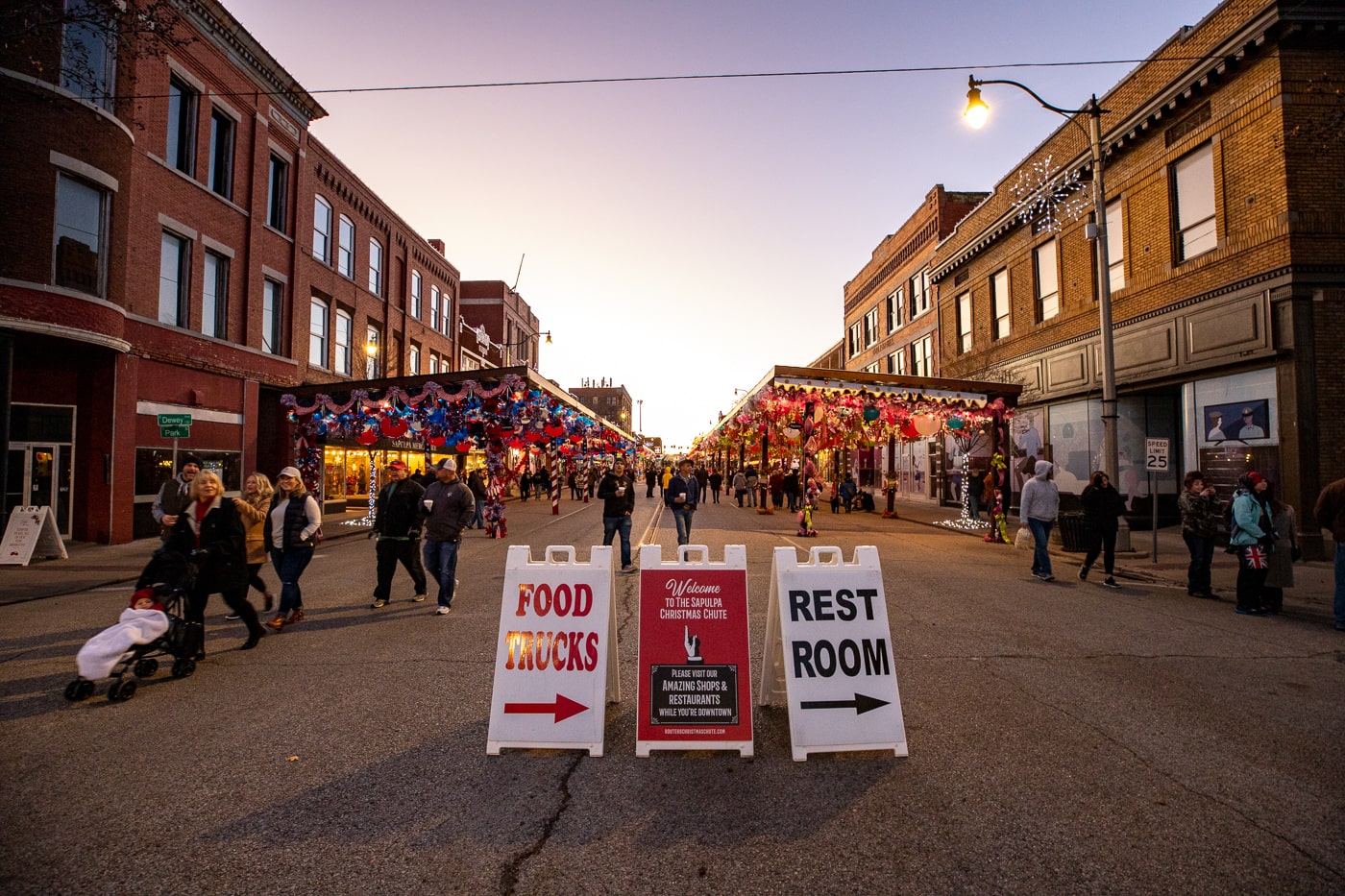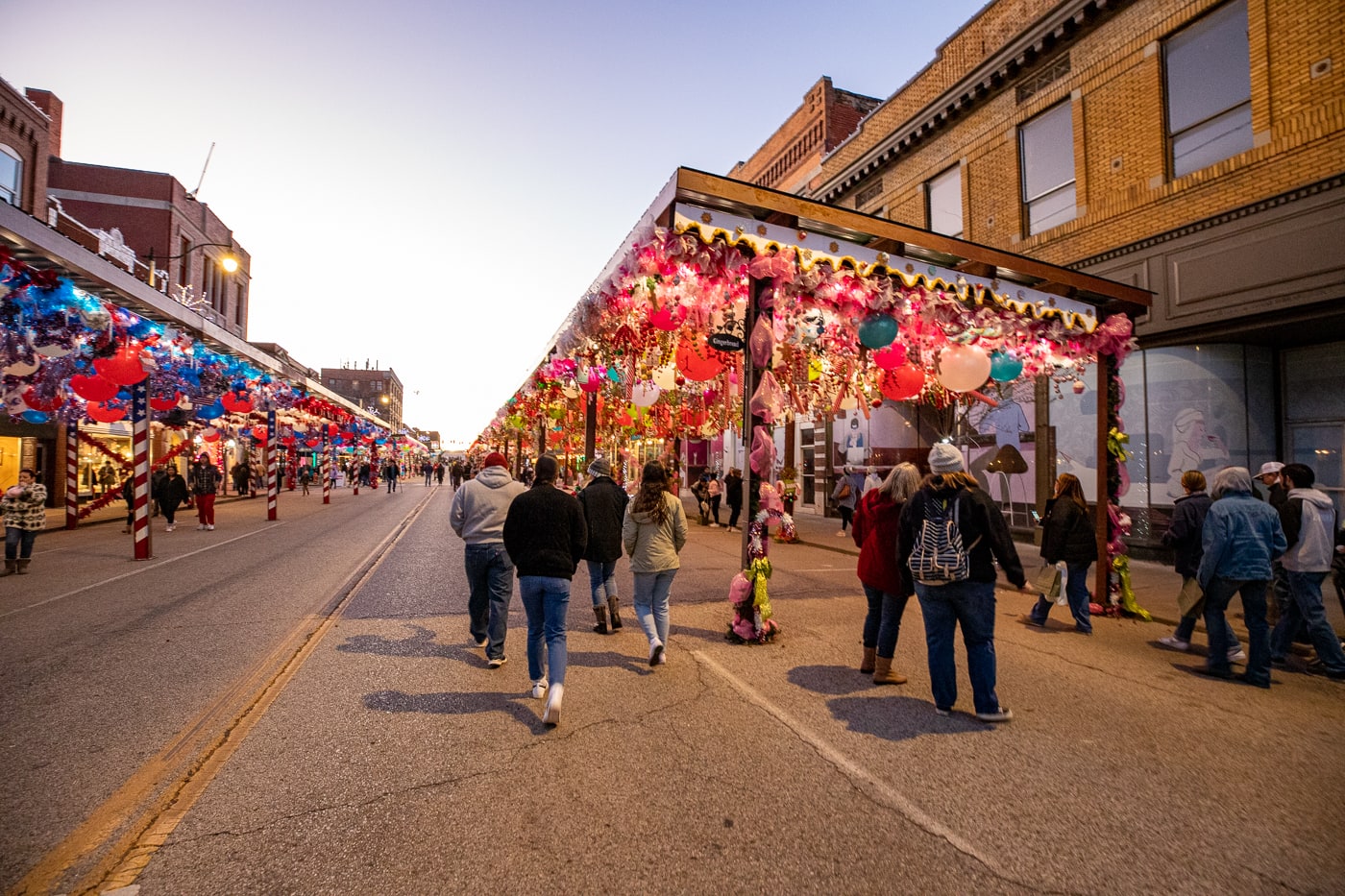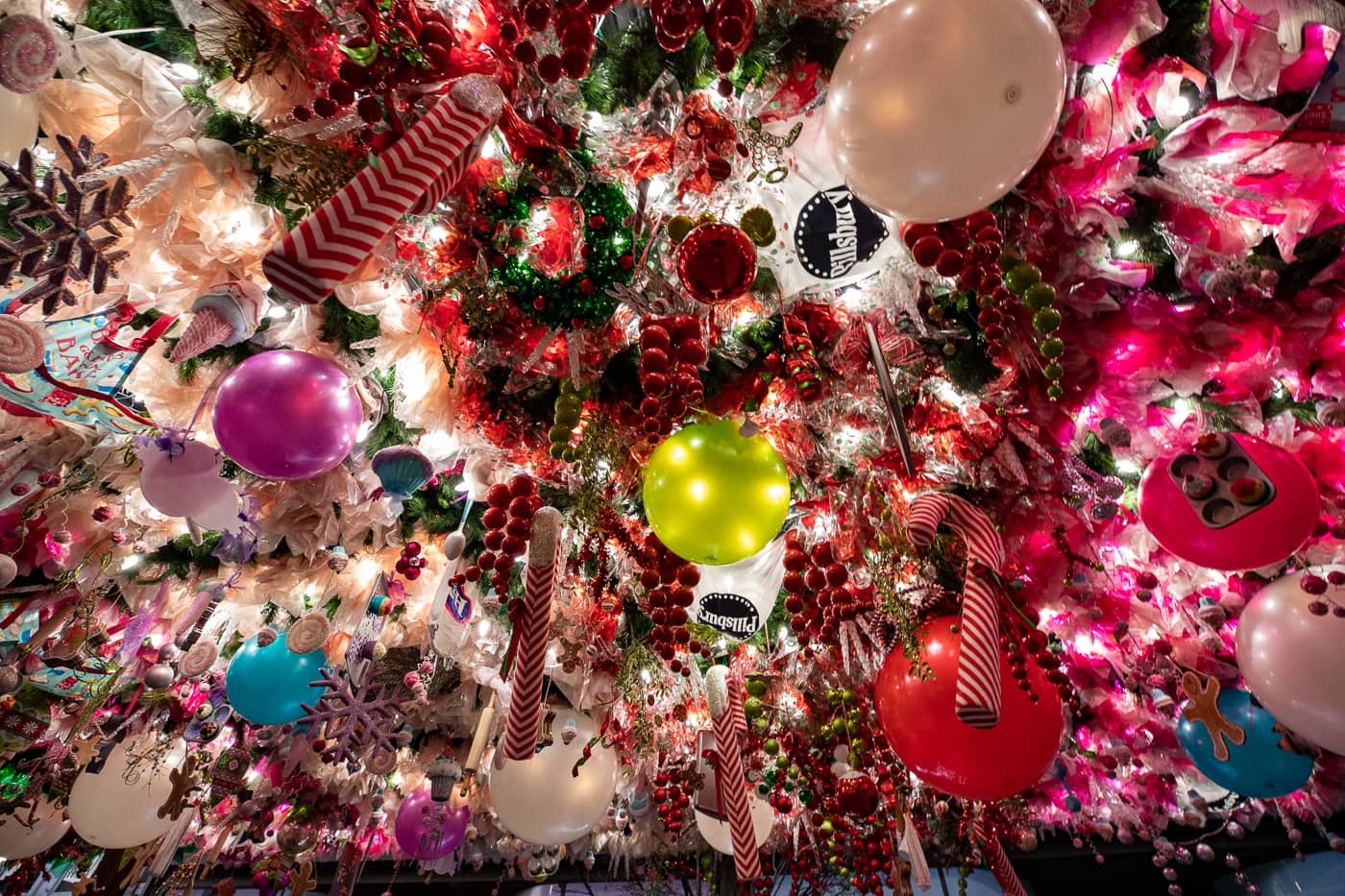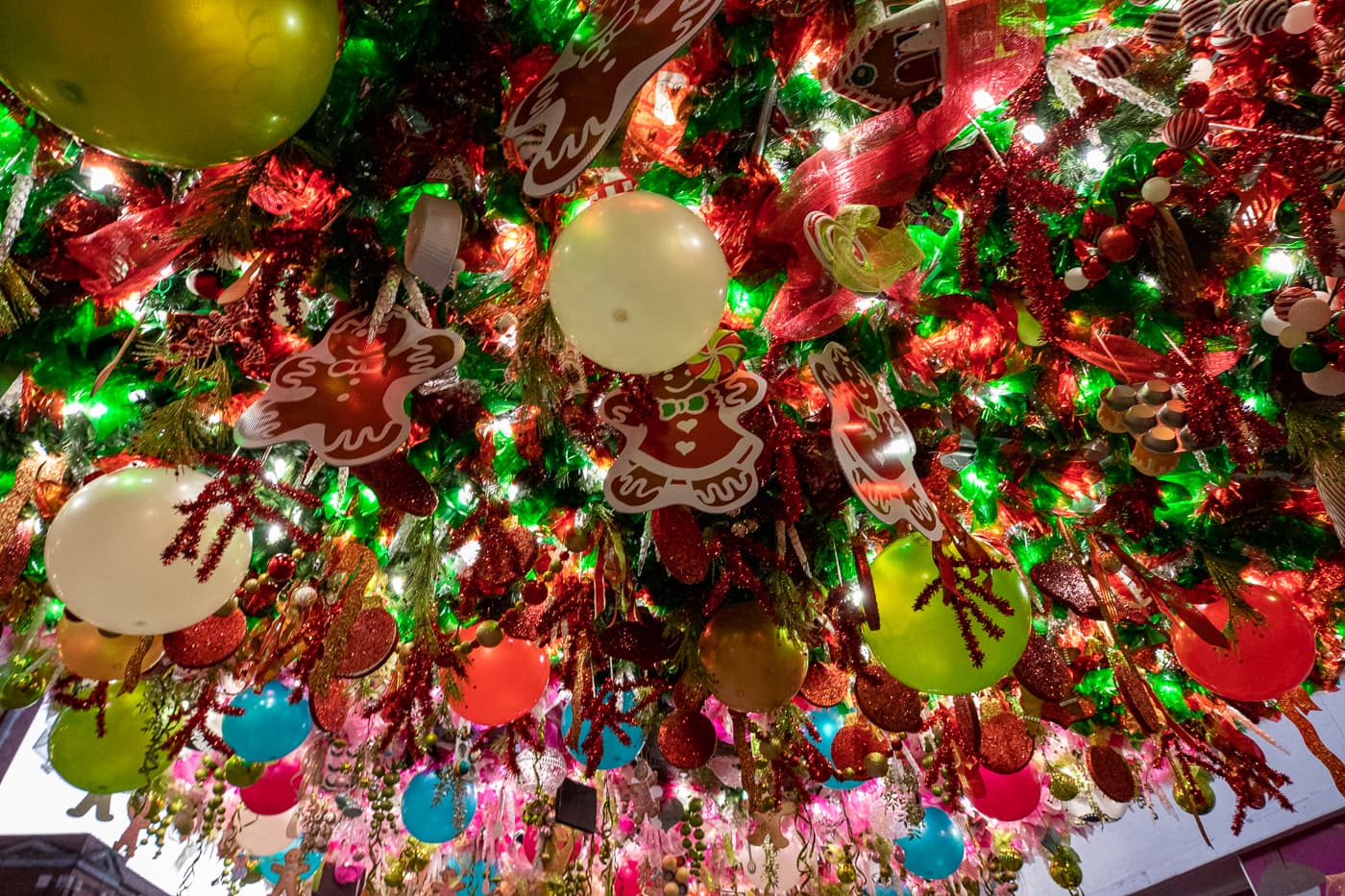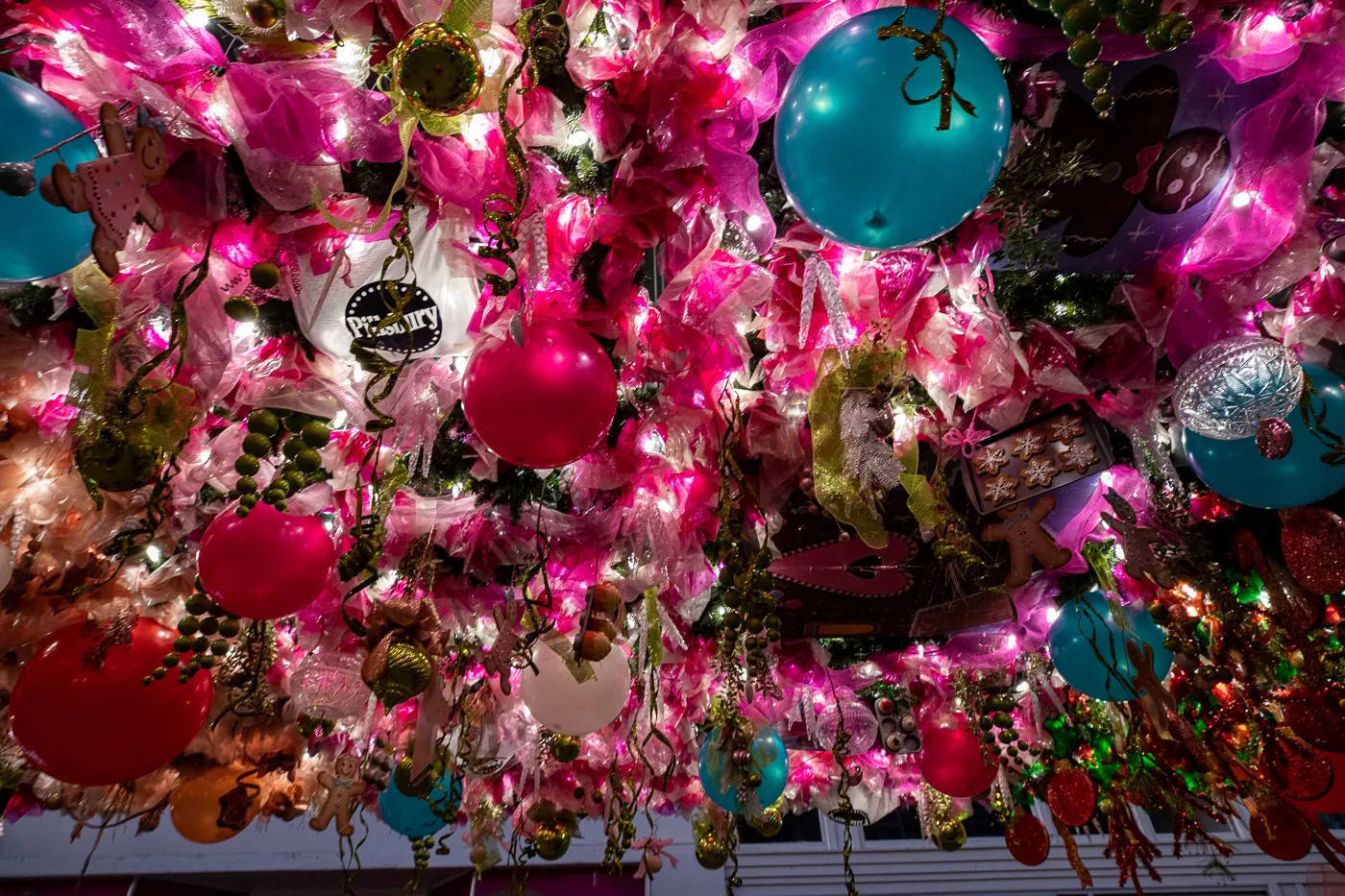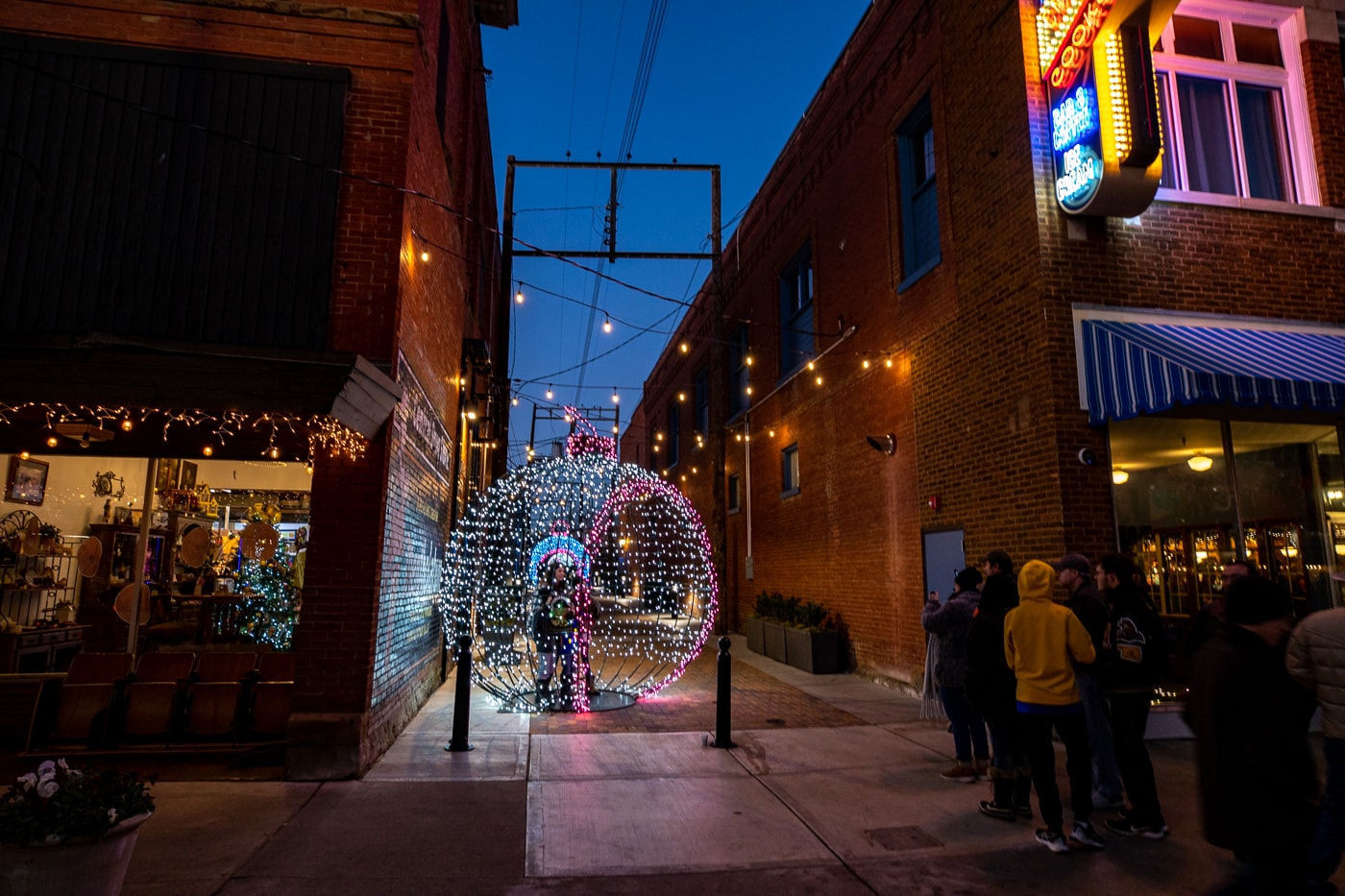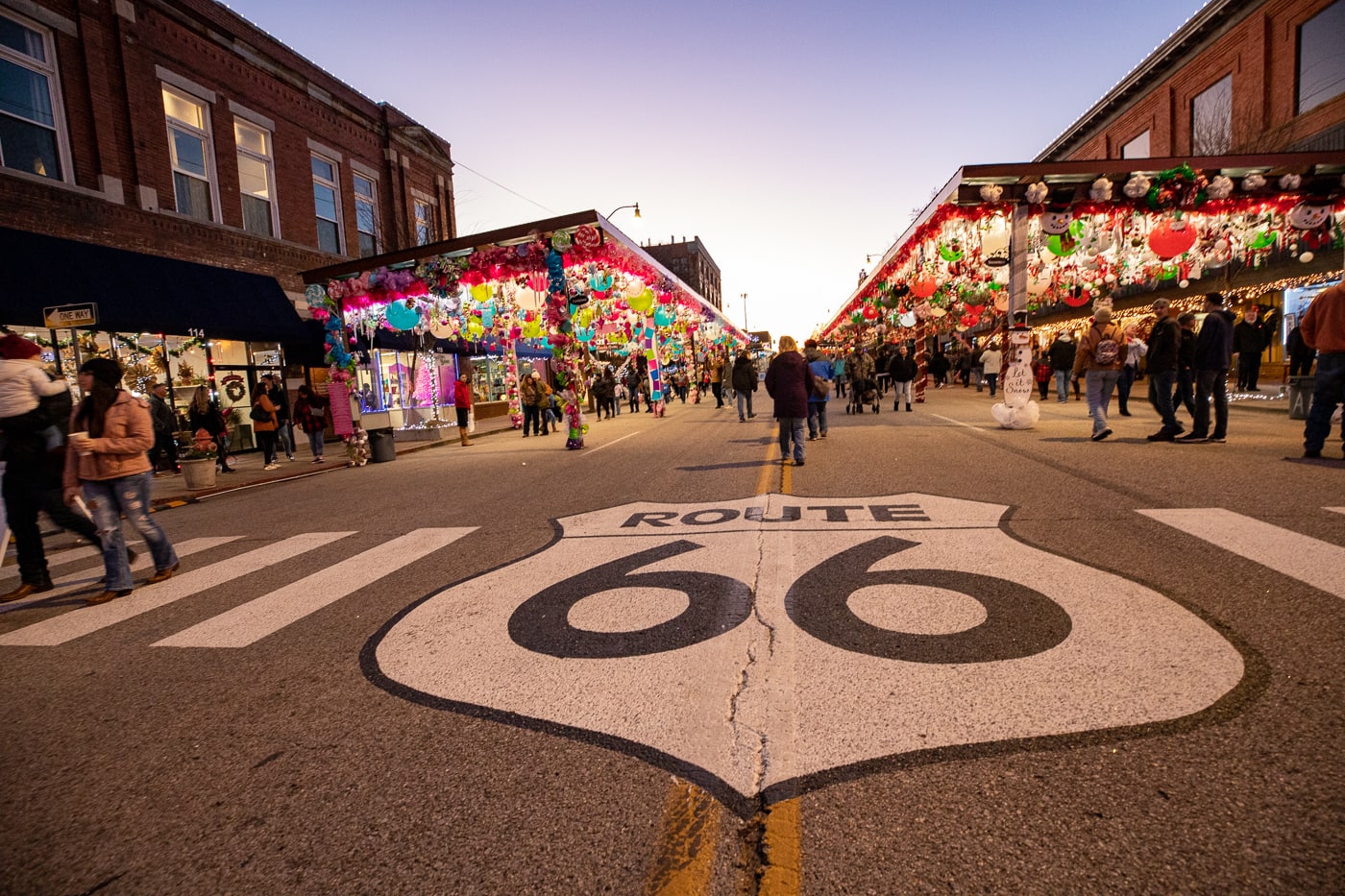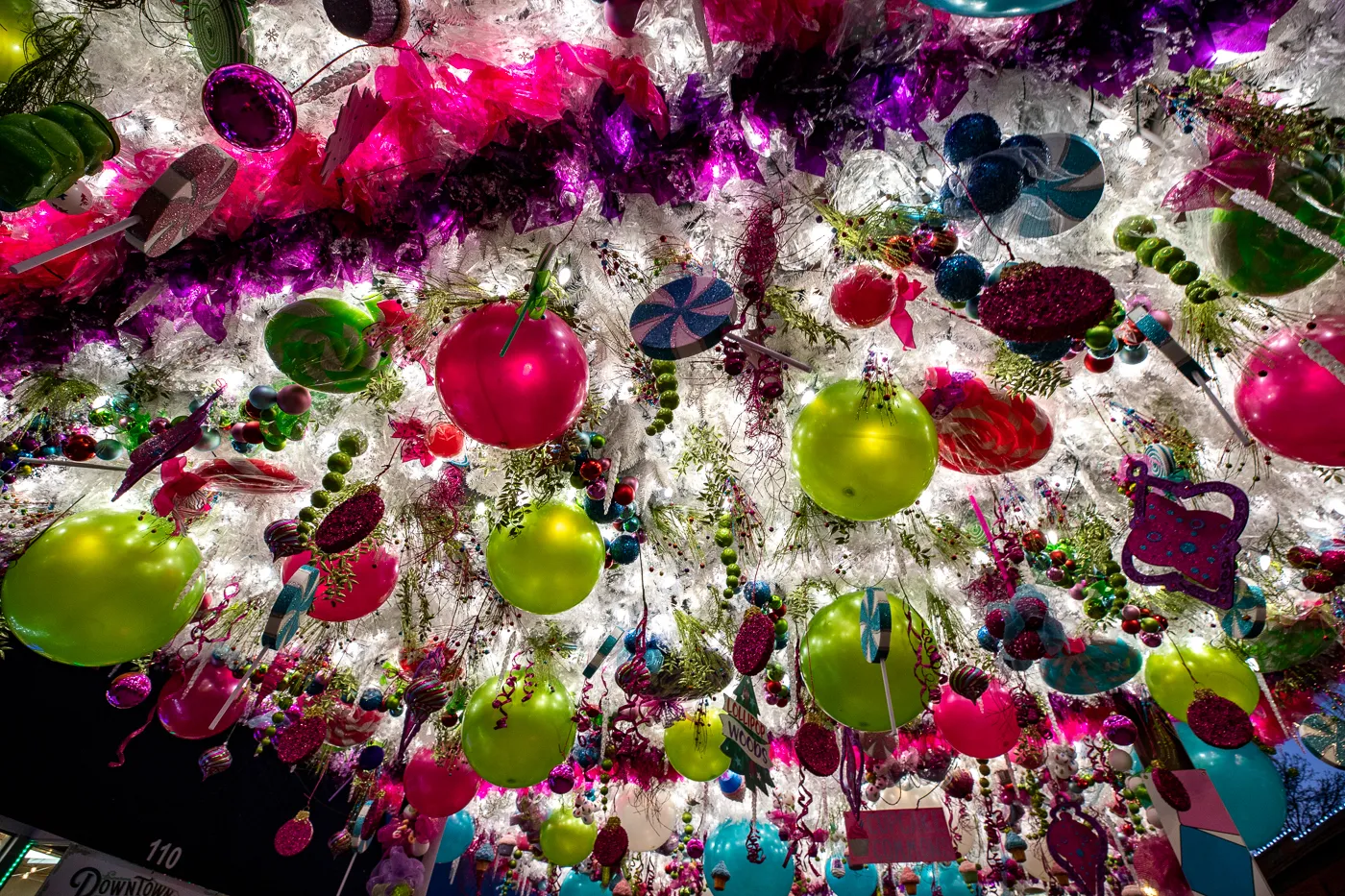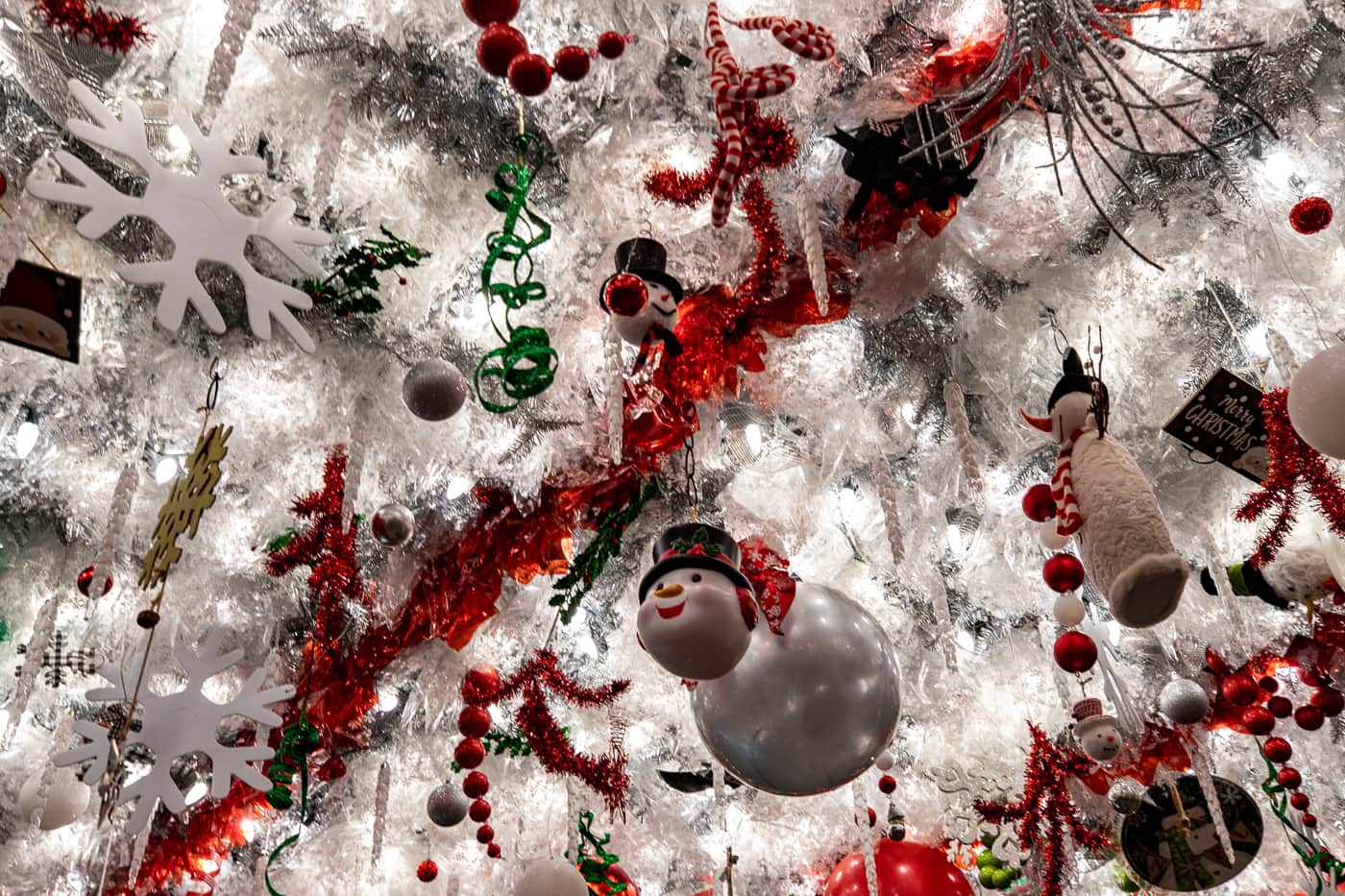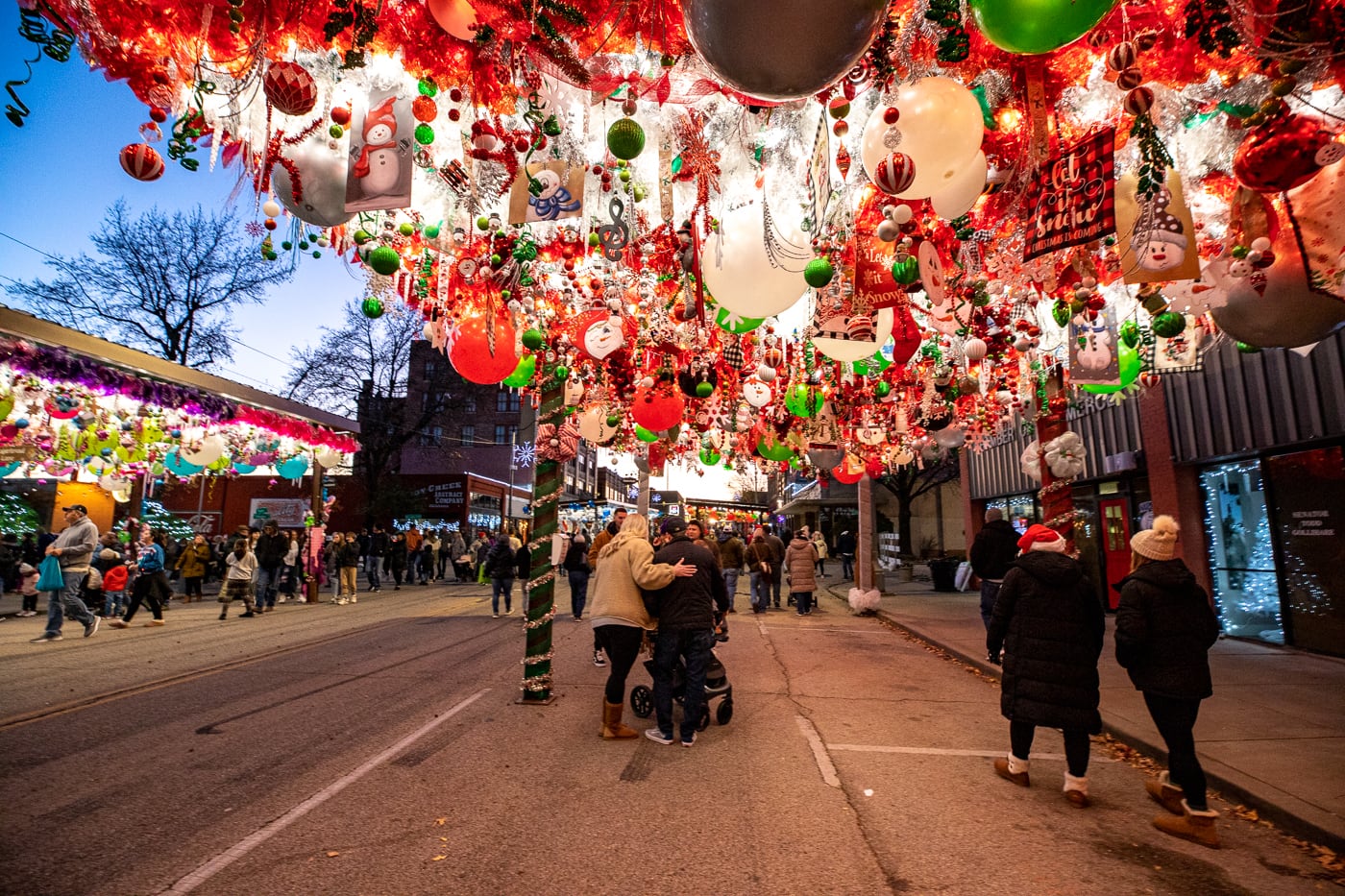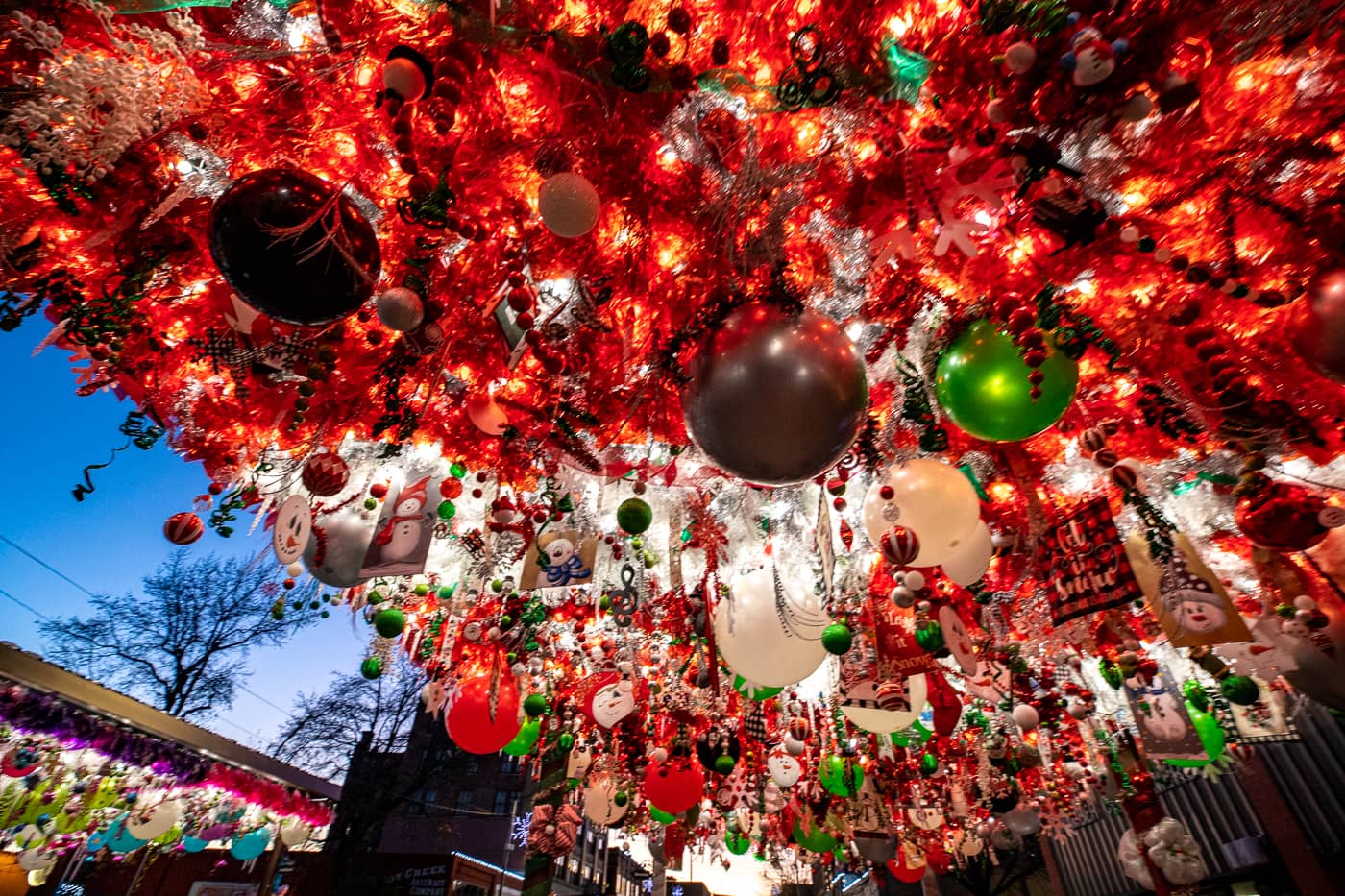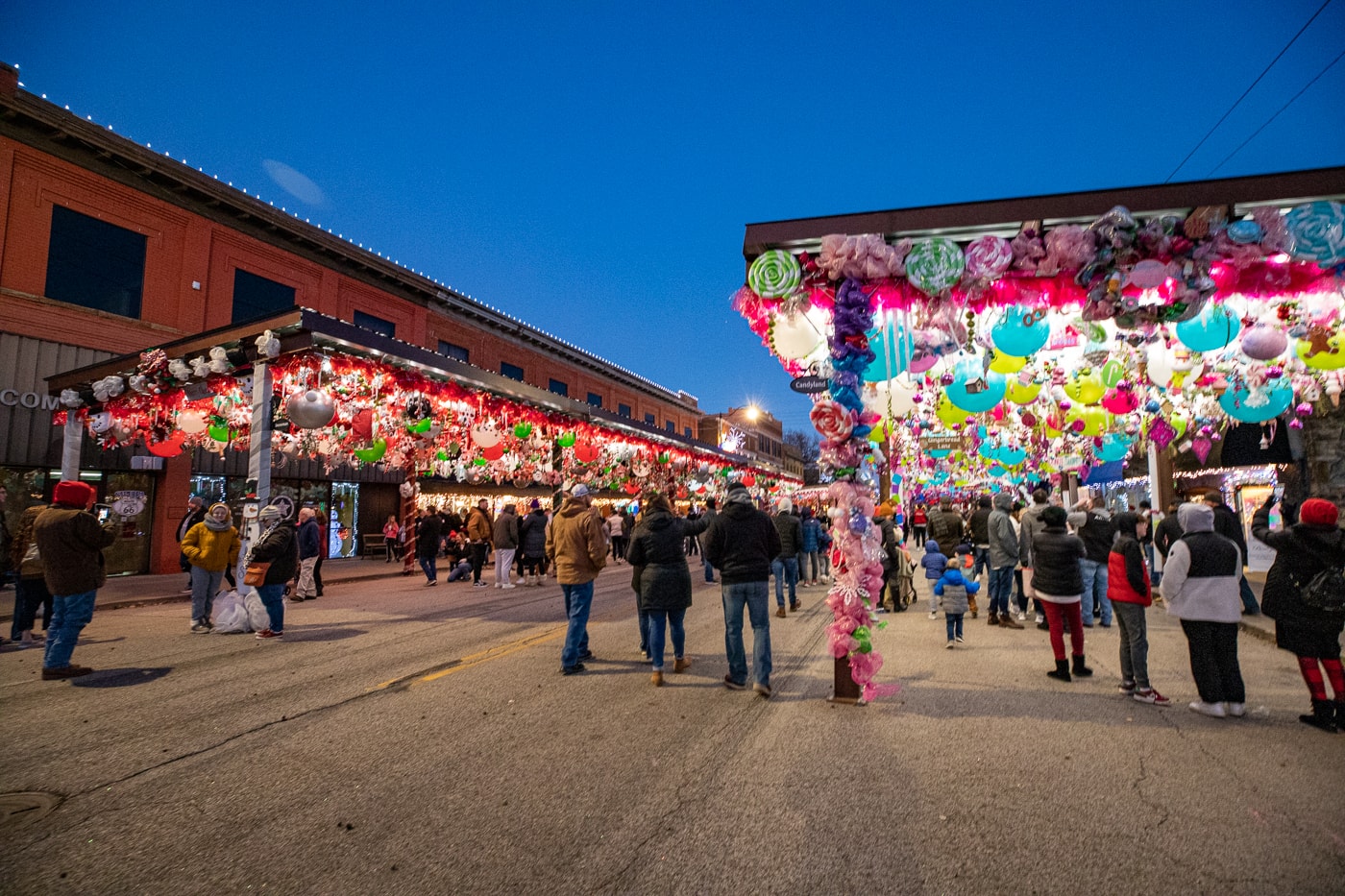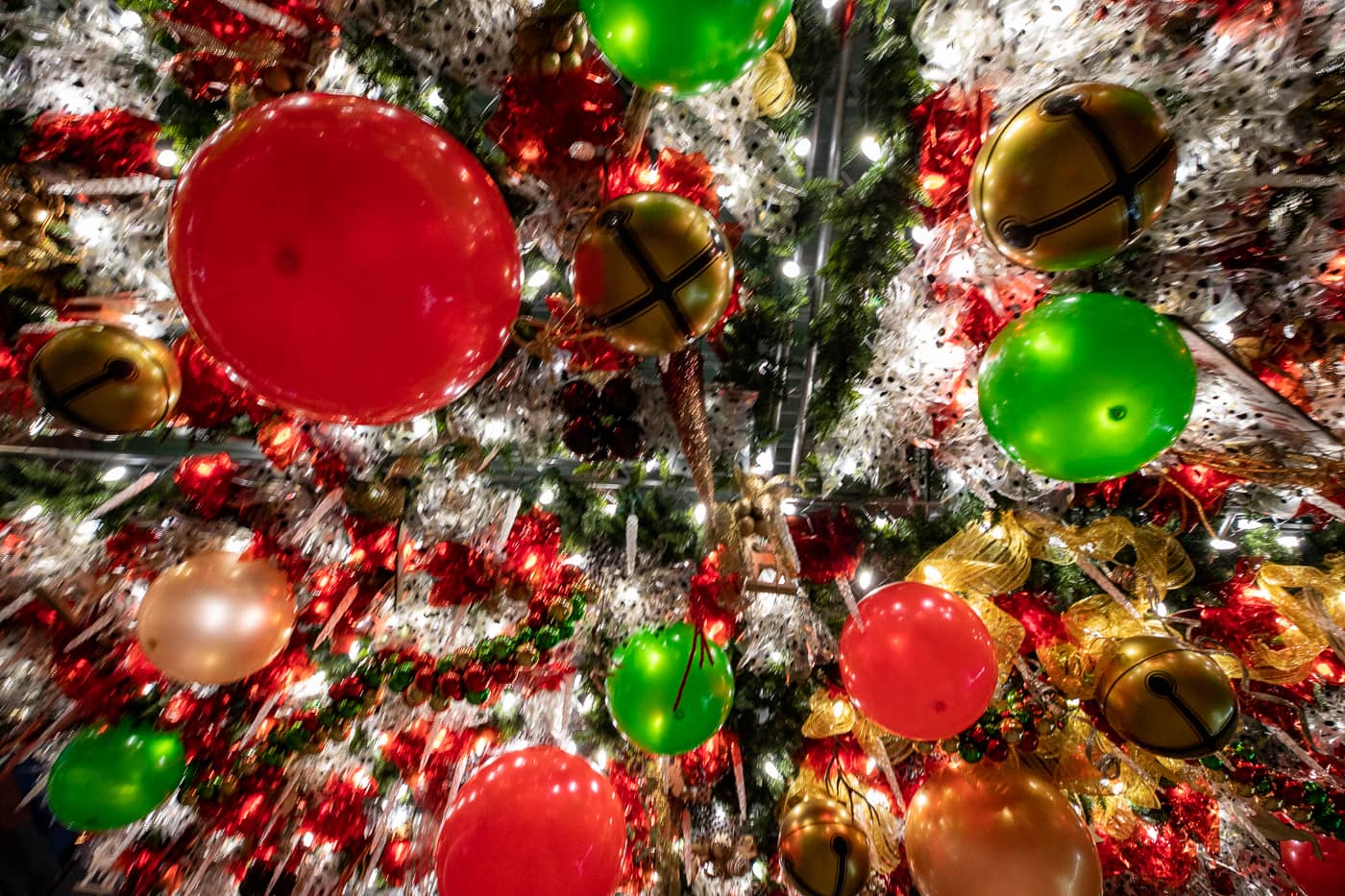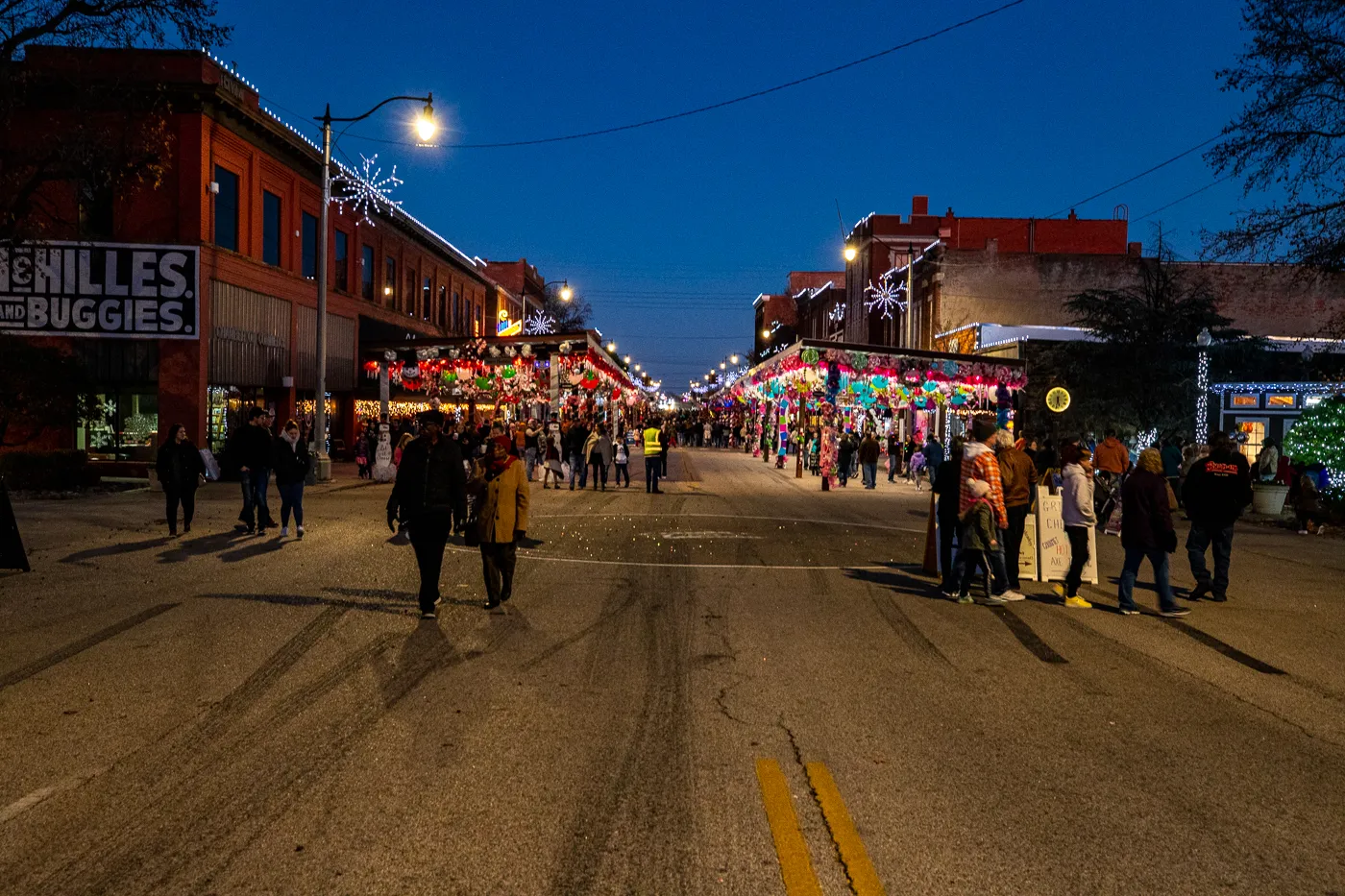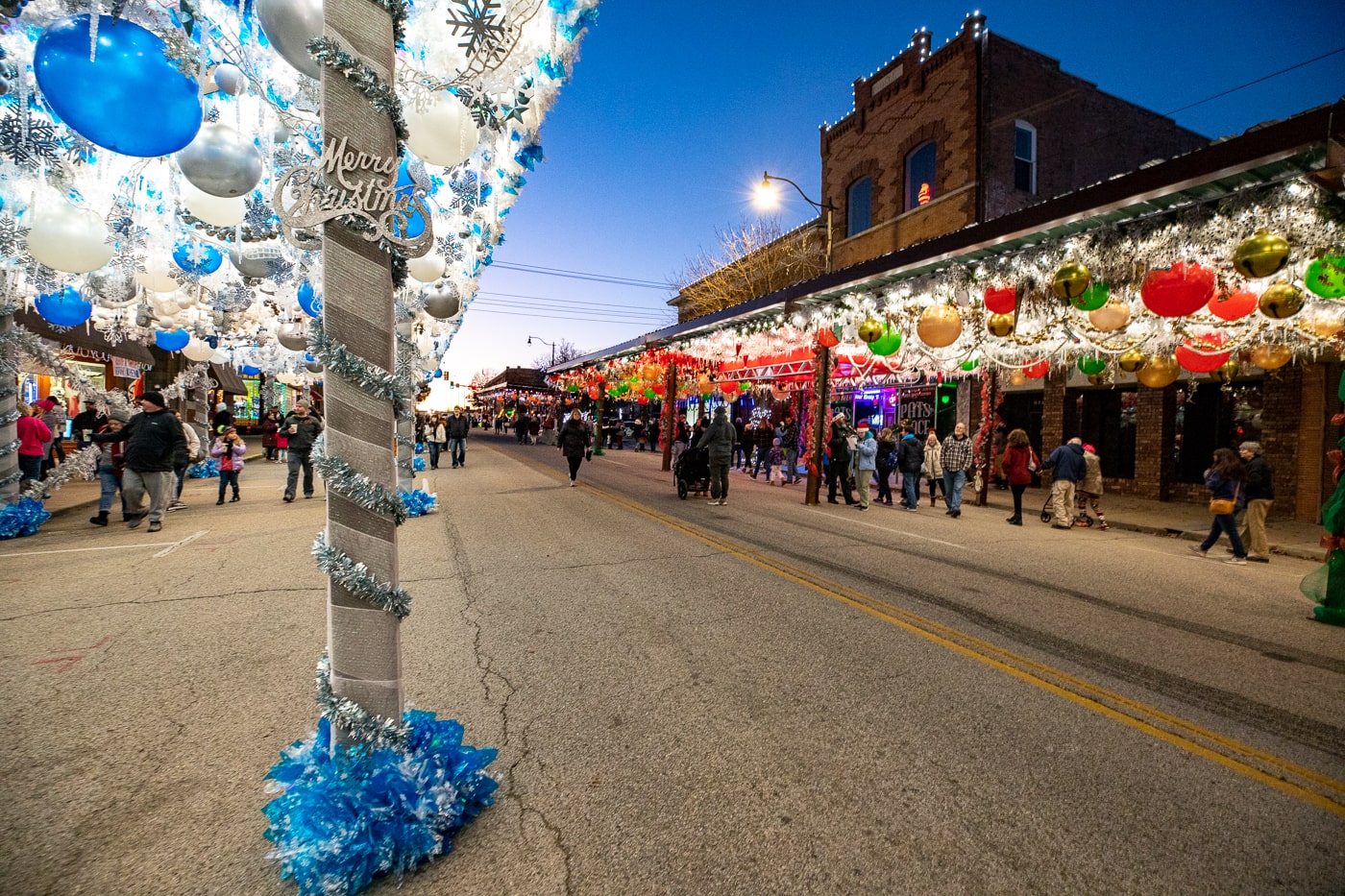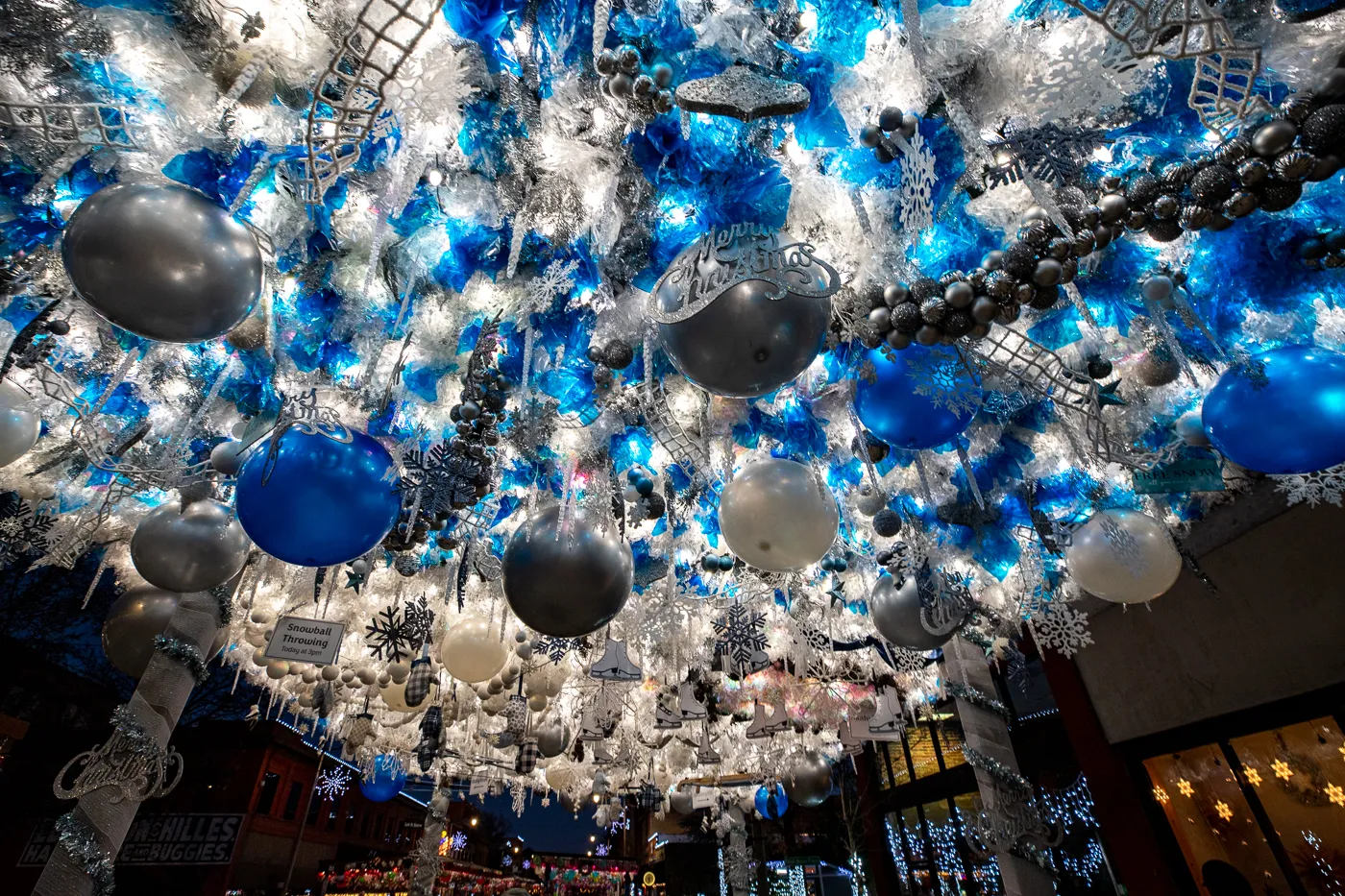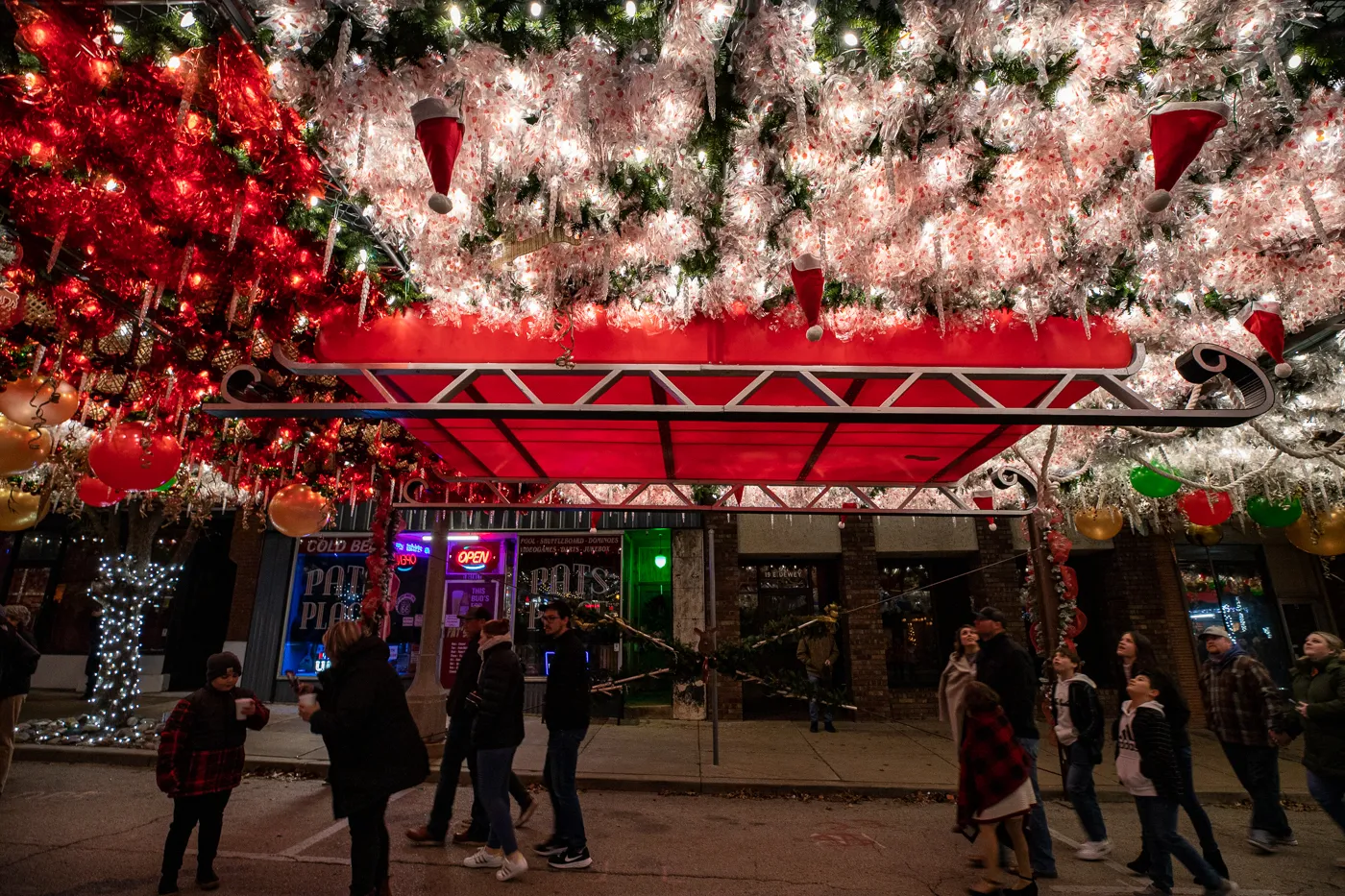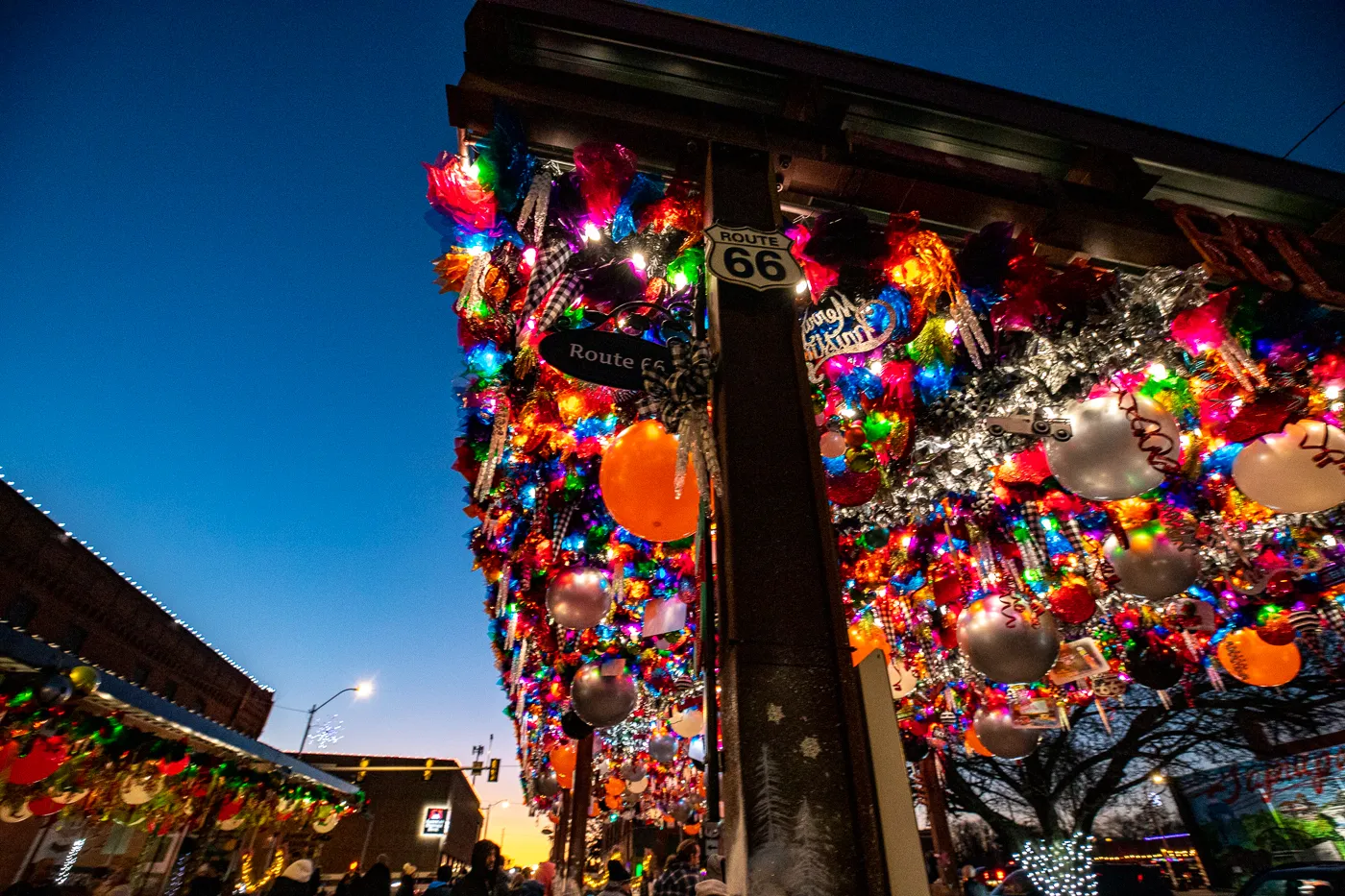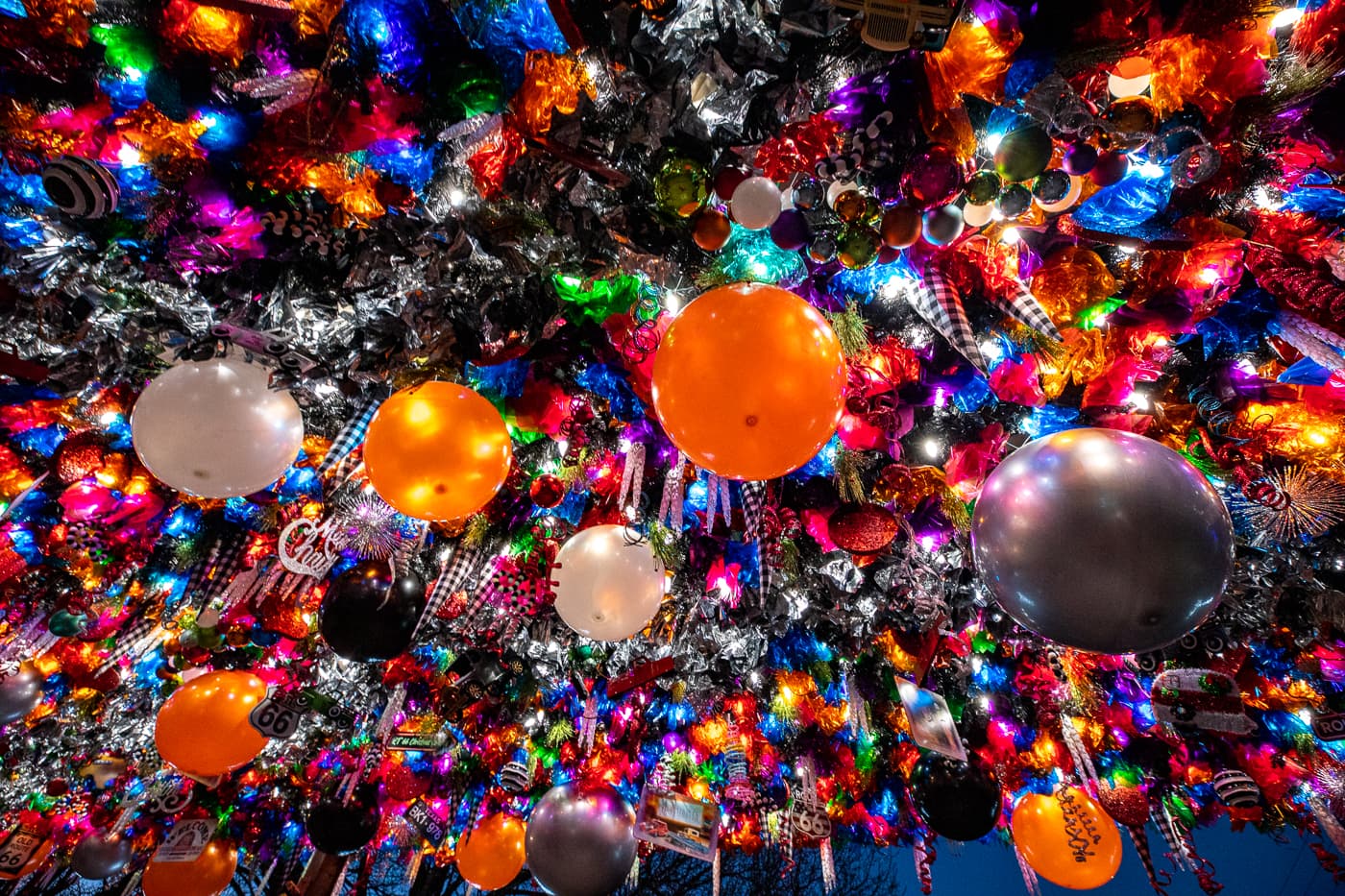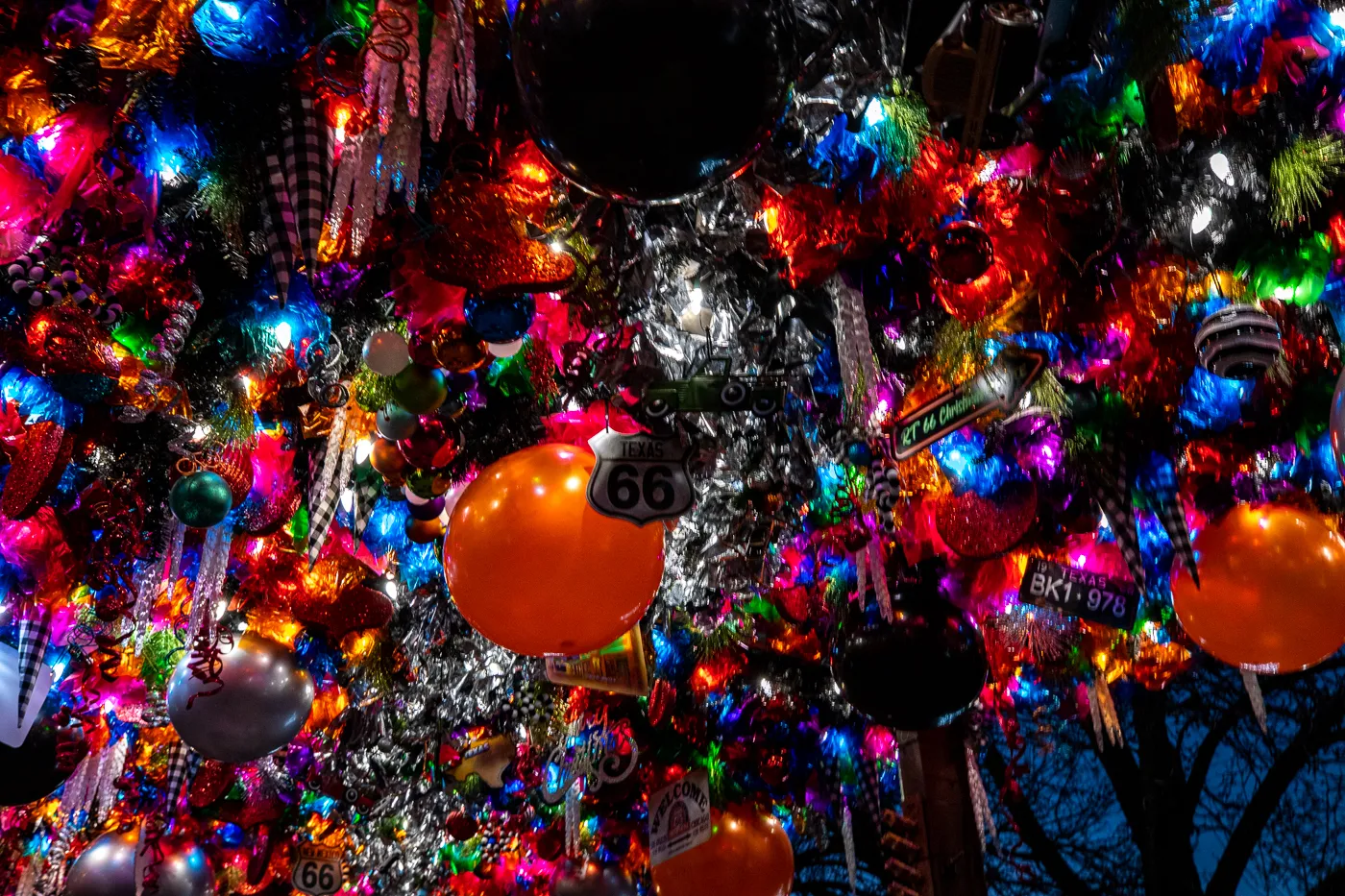 Route 66 Christmas Chute in Sapulpa, Oklahoma
Address: 100 E Dewey Ave, Sapulpa, OK 74066
Hours (2022): 8am-11pm daily, November – December
Cost: Free to See
Get up-to-date information at the event's official website.
Pin this Oklahoma event to save for your holiday travel itinerary: