There are many fun Route 66 attractions to explore in Gallup, New Mexico. While you're checking out the town there's a particular piece that might catch your eye over and over again. The Large Painted Pottery in Gallup, New Mexico.
The painted pottery project was started as a way to beautify the ramps from I-40 into Gallup, so, as you exit the highway, you'll see large painted pots at the exit ramps guiding the way. But now you can find additional large pottery throughout Route 66 area downtown. Many of these pots were painted by Zuni Pueblo artisans.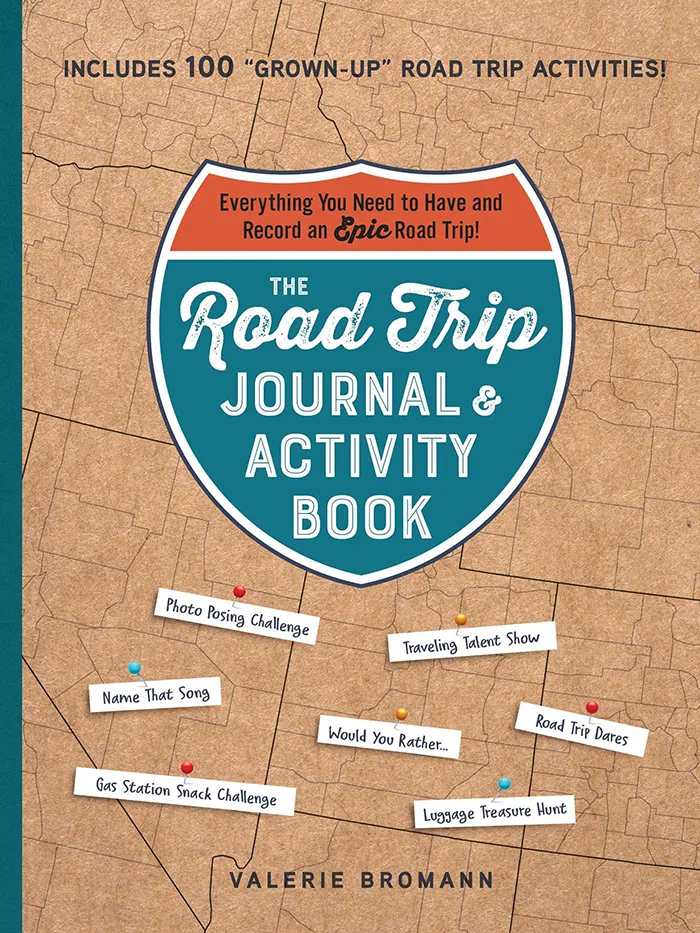 The Road Trip Journal & Activity Book
Everything You Need to Have and Record an Epic Road Trip!
Enjoy fun games and challenges to pass the time on your next road trip and have a keepsake to look back on for years to come with this entertaining must-have for your next vacation.
Here are a few examples of the large painted pottery you'll find in Gallup, New Mexico, but keep your eyes peeled for more!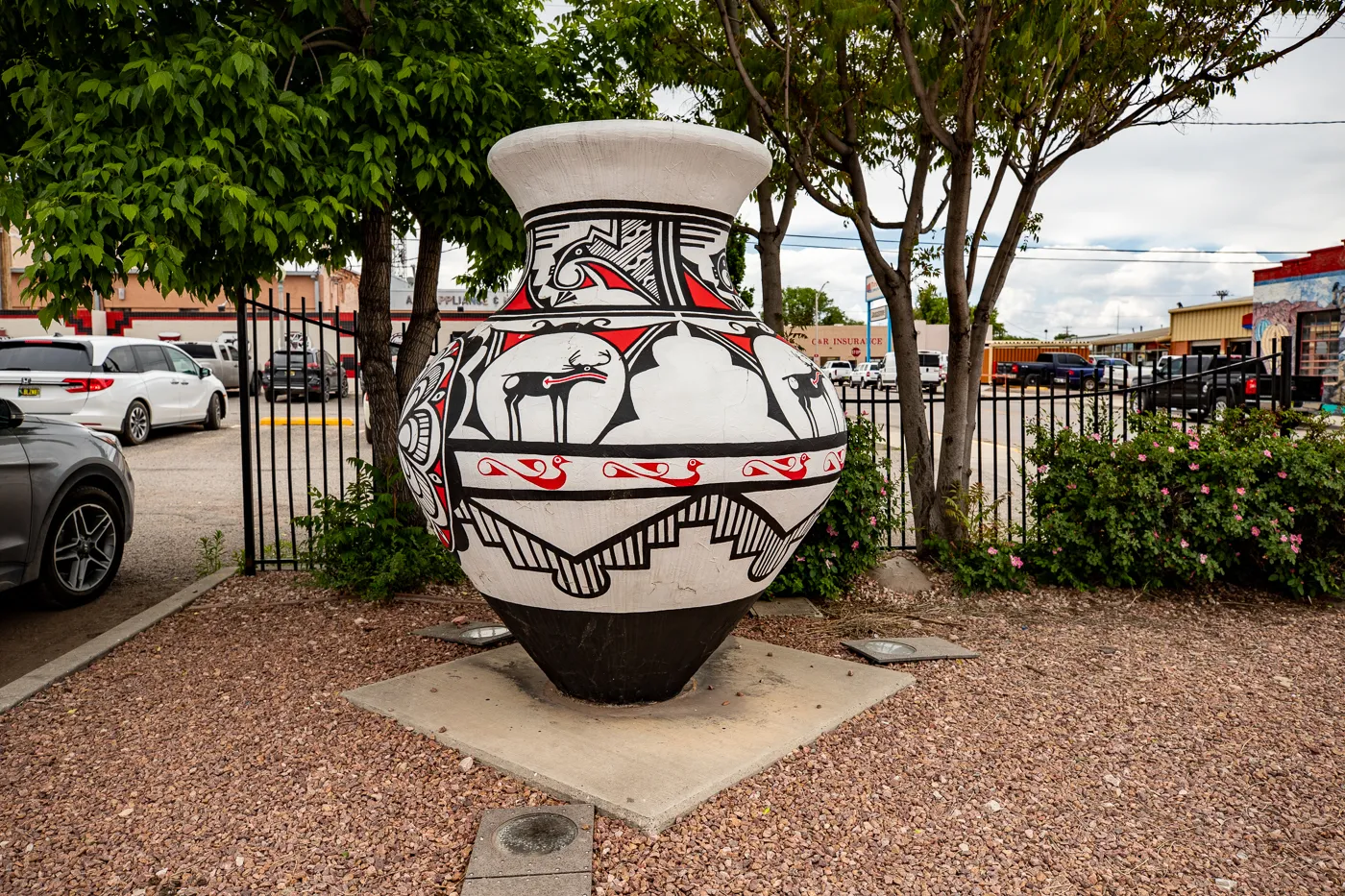 Route 66 and S 4th Street
Find this painted pot at the southeast corner of E Hwy 66 and S 4th St, adjacent to the parking lot behind the Rex Museum (approximately 401 U.S. Rt. 66).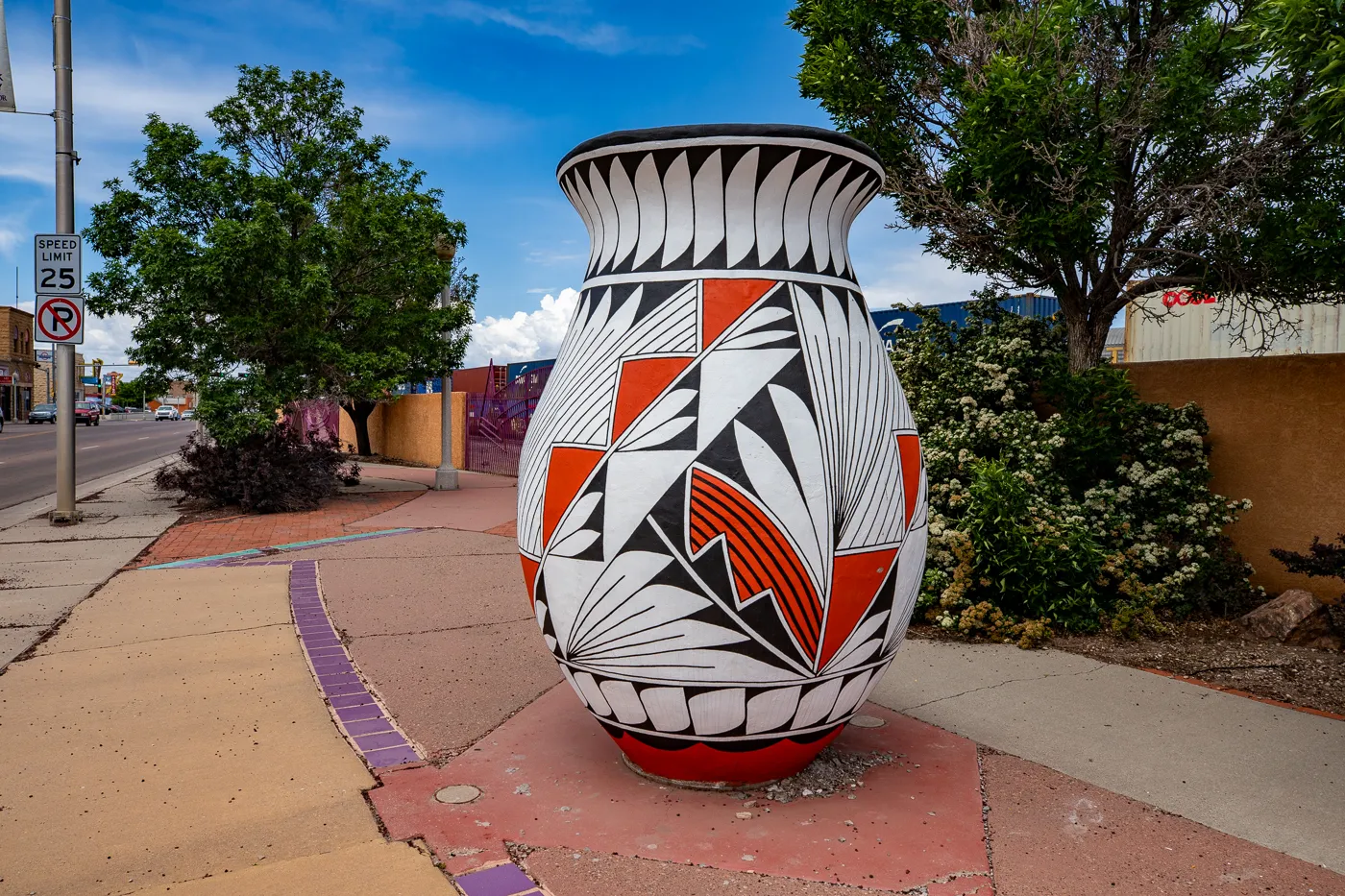 Route 66 and S 2nd Street
Find this large pottery at the northwest corner of E Hwy 66 and S 2nd St, in front of the train tracks (approximately 200 E Hwy 66).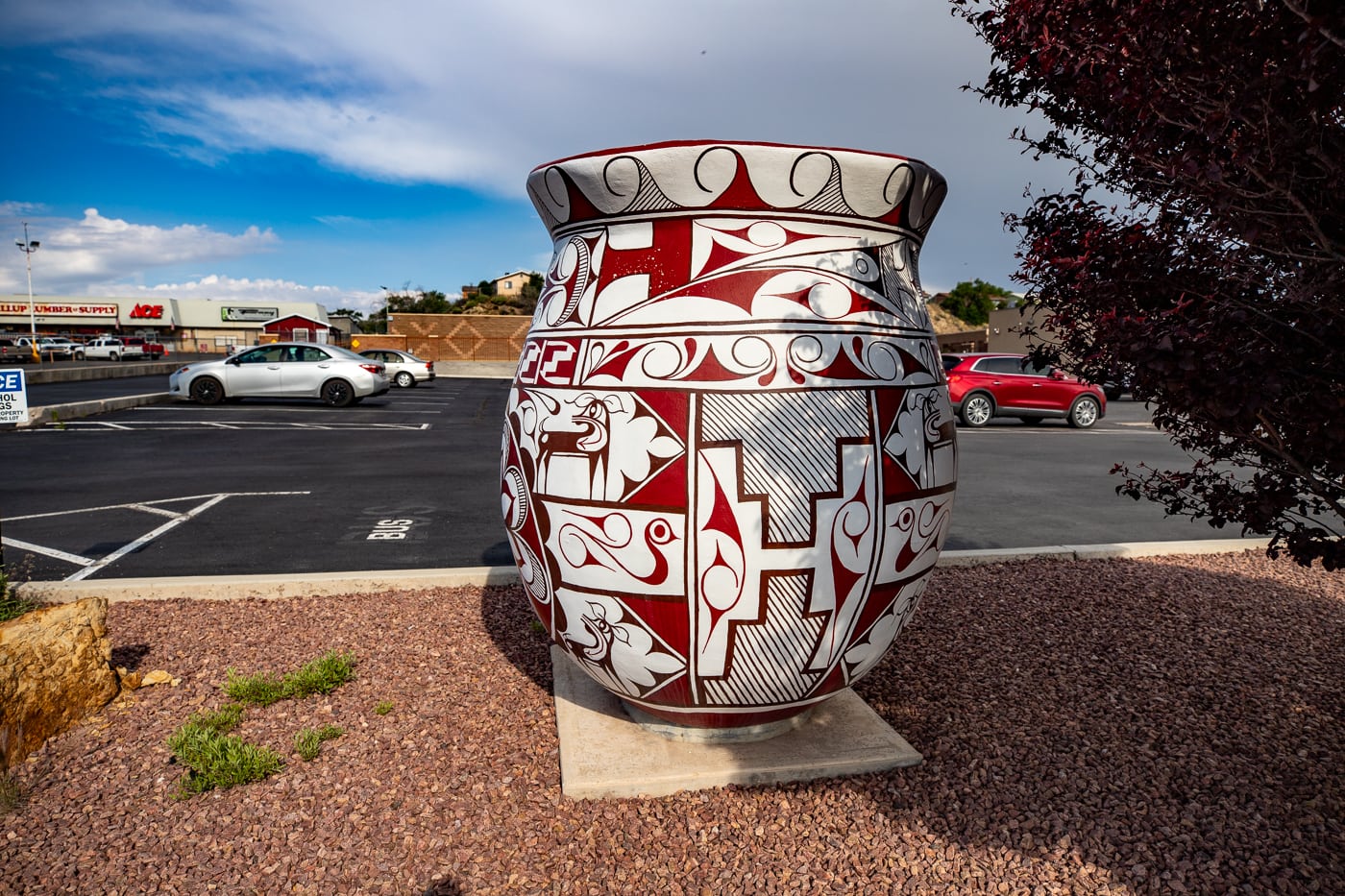 Perry Null Trading
1710 S 2nd St, Gallup, NM 87301
Find this giant painted pottery in front of Perry Null Trading (alongside the giant turquoise bracelet and big rug). Inspired by the other pottery around town, the store hired artist Claudia Peña of the Zuni Pueblo to paint this beautiful pot.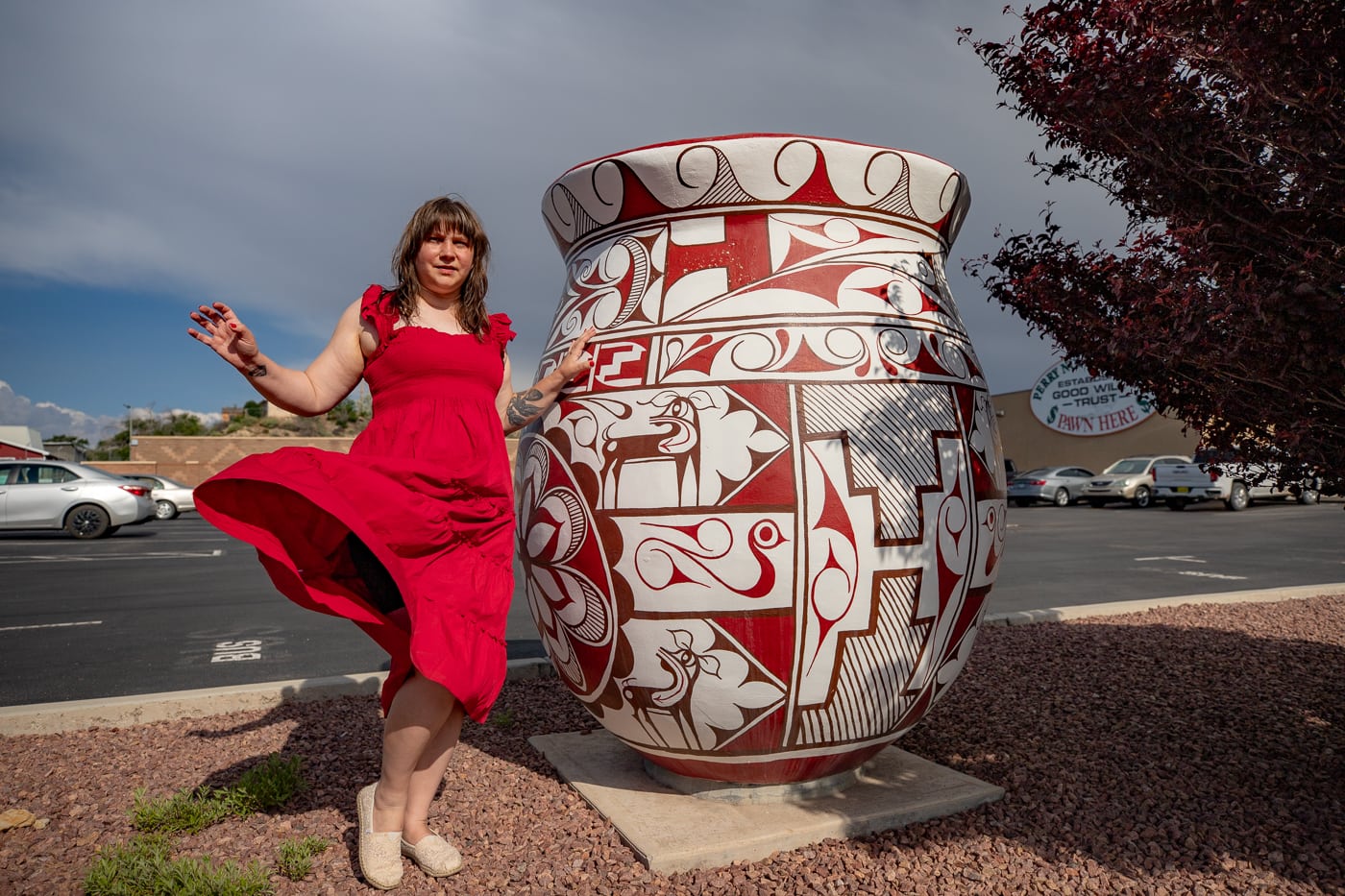 Pin these New Mexico Route 66 roadside attractions to save for your road trip itinerary: