If you're looking for a unique hotel in Oklahoma City that combines vintage charge, modern amenities, and plenty of Instagram-worthy moments, you've got to spend the night here: The Classen Inn in Oklahoma City.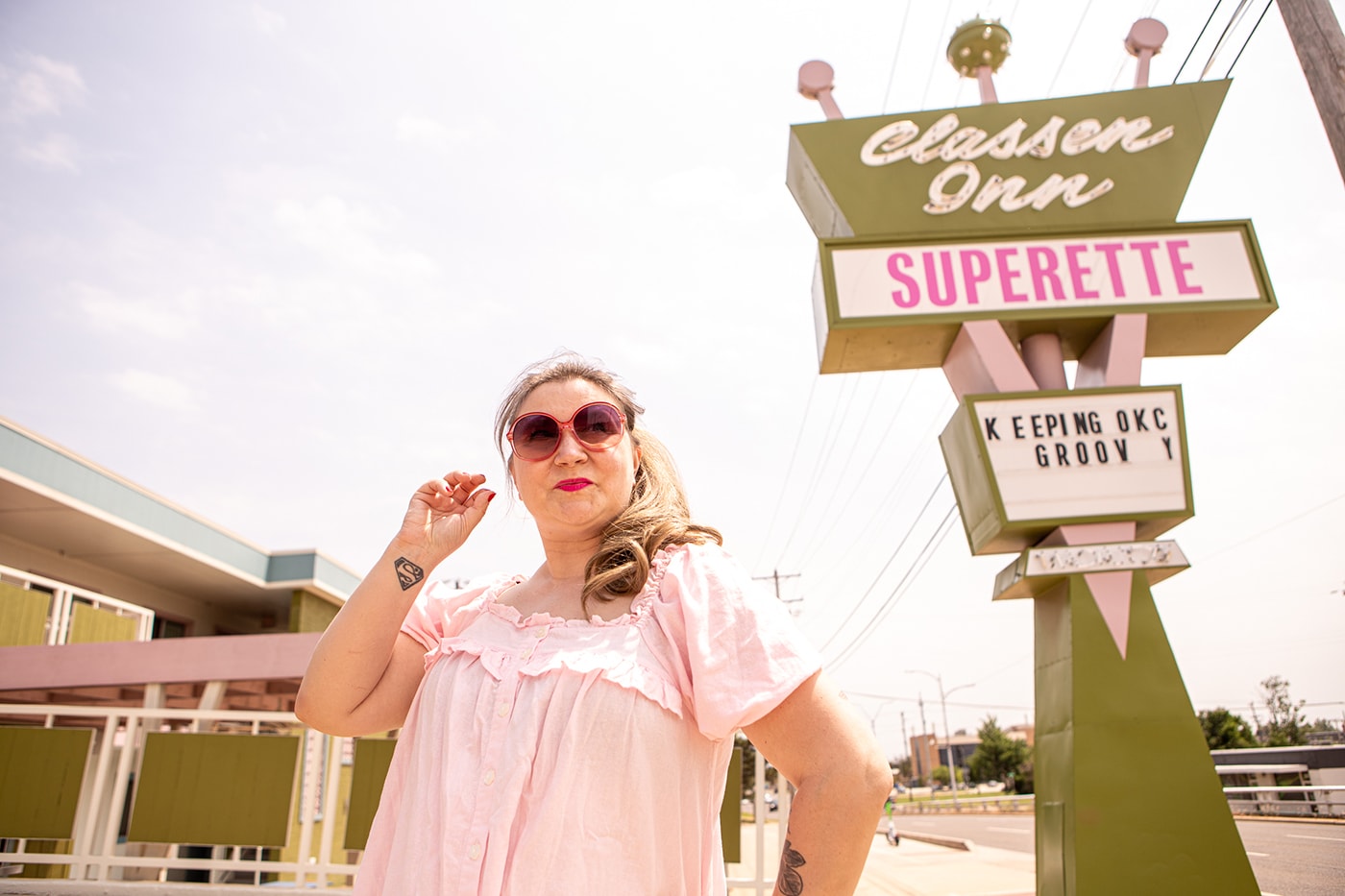 The Classen Inn is an intimate 18-room motel to features a colorful and kitschy vintage look. The renovated building was built in 1963 and is a fine example of Googie architecture.
Googie architecture is a design style that originated in the 1930s and was made popular in the 1940s through 1970s. Influenced by the Space Age, the distinct futuristic designs were popular for gas stations, coffee houses, and motels. The style is marked by geometric shapes, curved lines, upswept roofs, and symbols reminiscent of boomerangs, atoms, and flying saucers.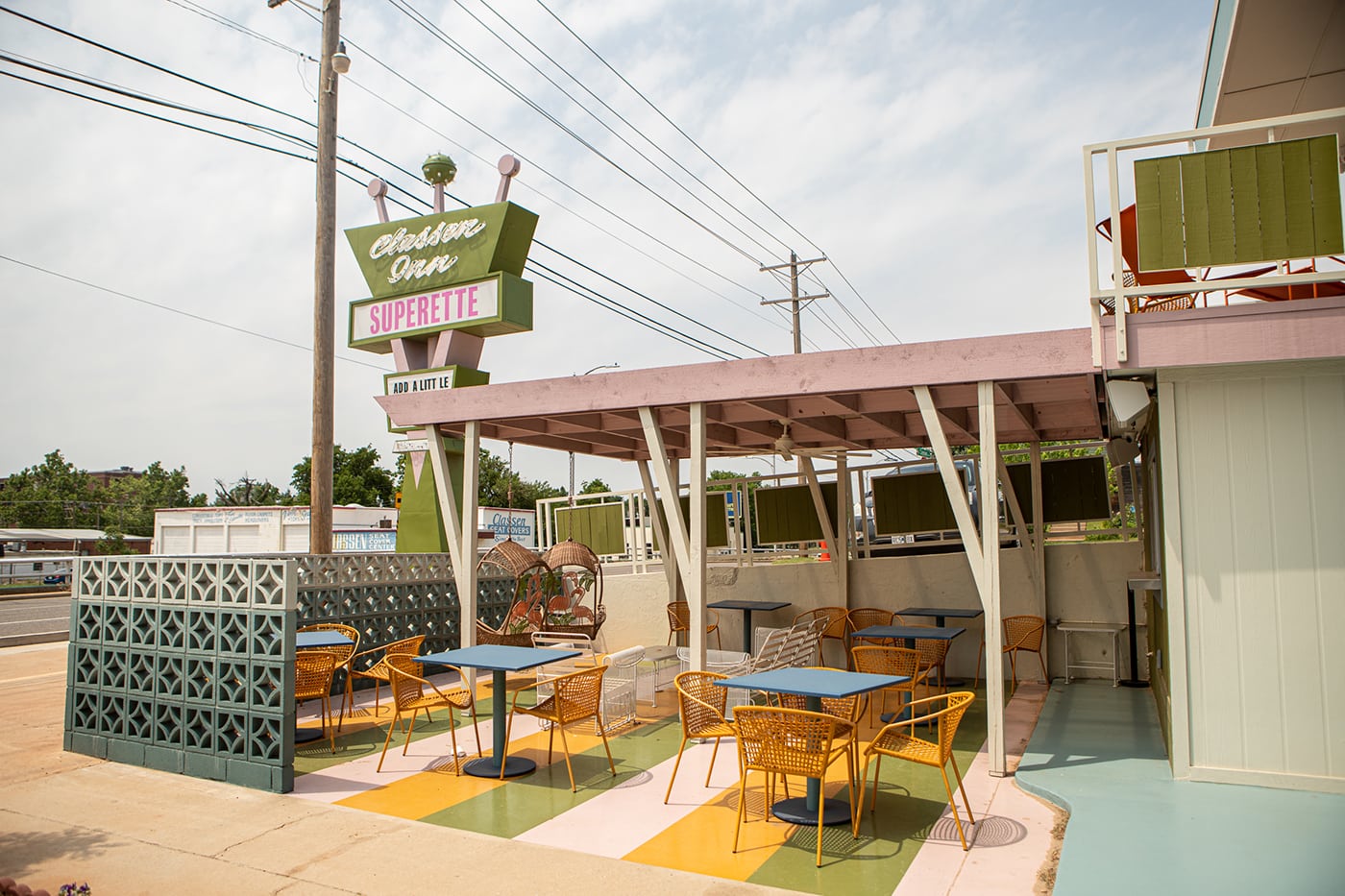 You can especially see the design nods in the double decker roof and classic olive green and bubblegum pink neon sign that lights up the Oklahoma City neighborhood.
The vintage Oklahoma City motel was recently renovated and revitalized to provide a good night to the modern traveler who wants to sleep in style. Rooms feature flat-screen TVs, comfy beds, funky wallpapers and fabrics, and unique artwork — look for the signature lips above your bed!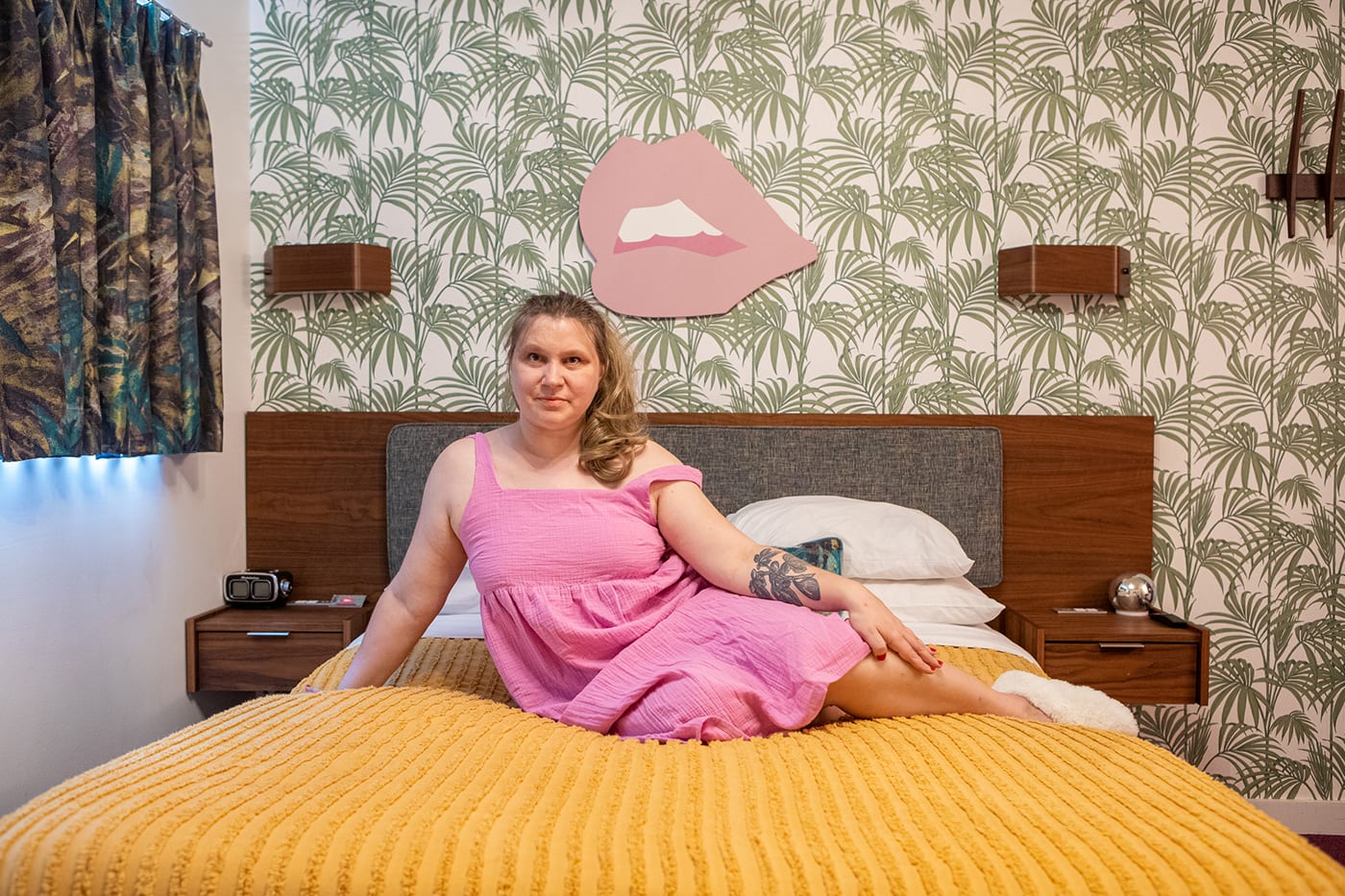 On the property there is also a darling Superette convenience store and lounge, an outdoor patio with cute rattan flamingo swings, and a big mural that welcomes guests with the phrase "let's stay together!"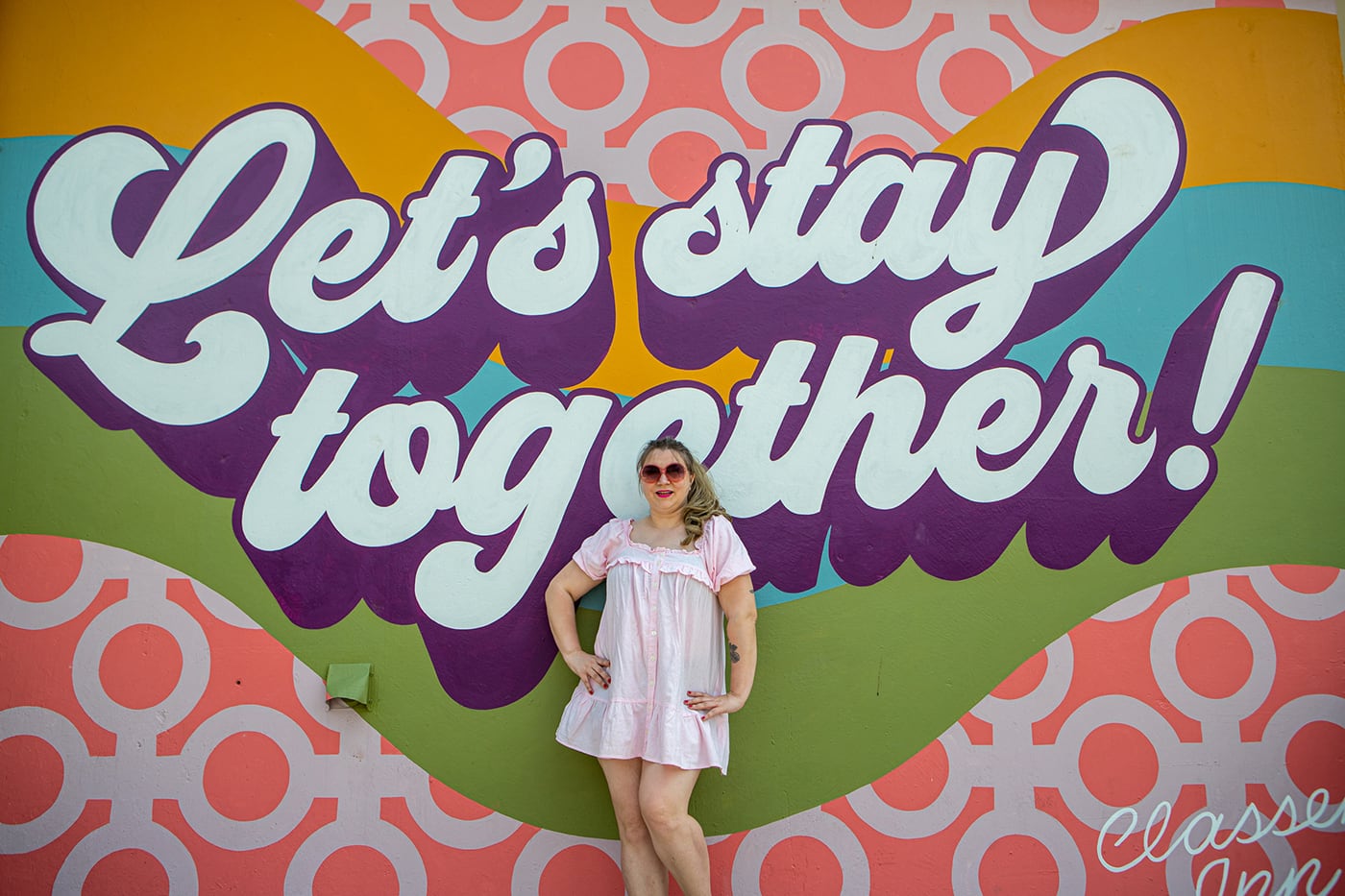 You'll leave well rested and with plenty of fun photos to share on Instagram and beyond.
The Classen Inn in Oklahoma City promises a colorful, fun, and kitschy stay and it delivers. The motel makes for a special night's stay on your drive from OKC to Tulsa (or vice versa) or your full Route 66 road trip.
One note if you are driving: there's limited on-site parking available.
More photos from the Classen Inn in Oklahoma City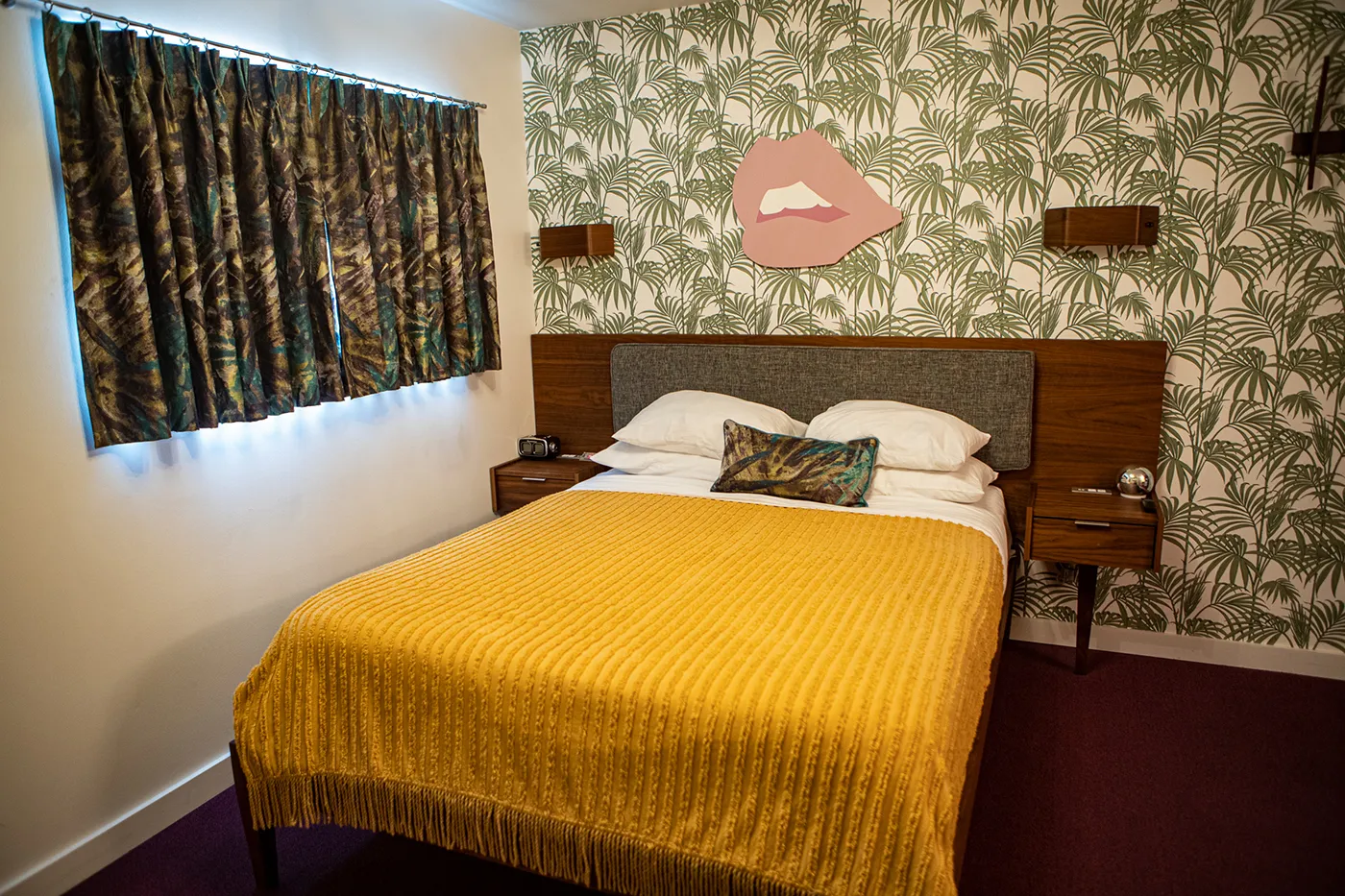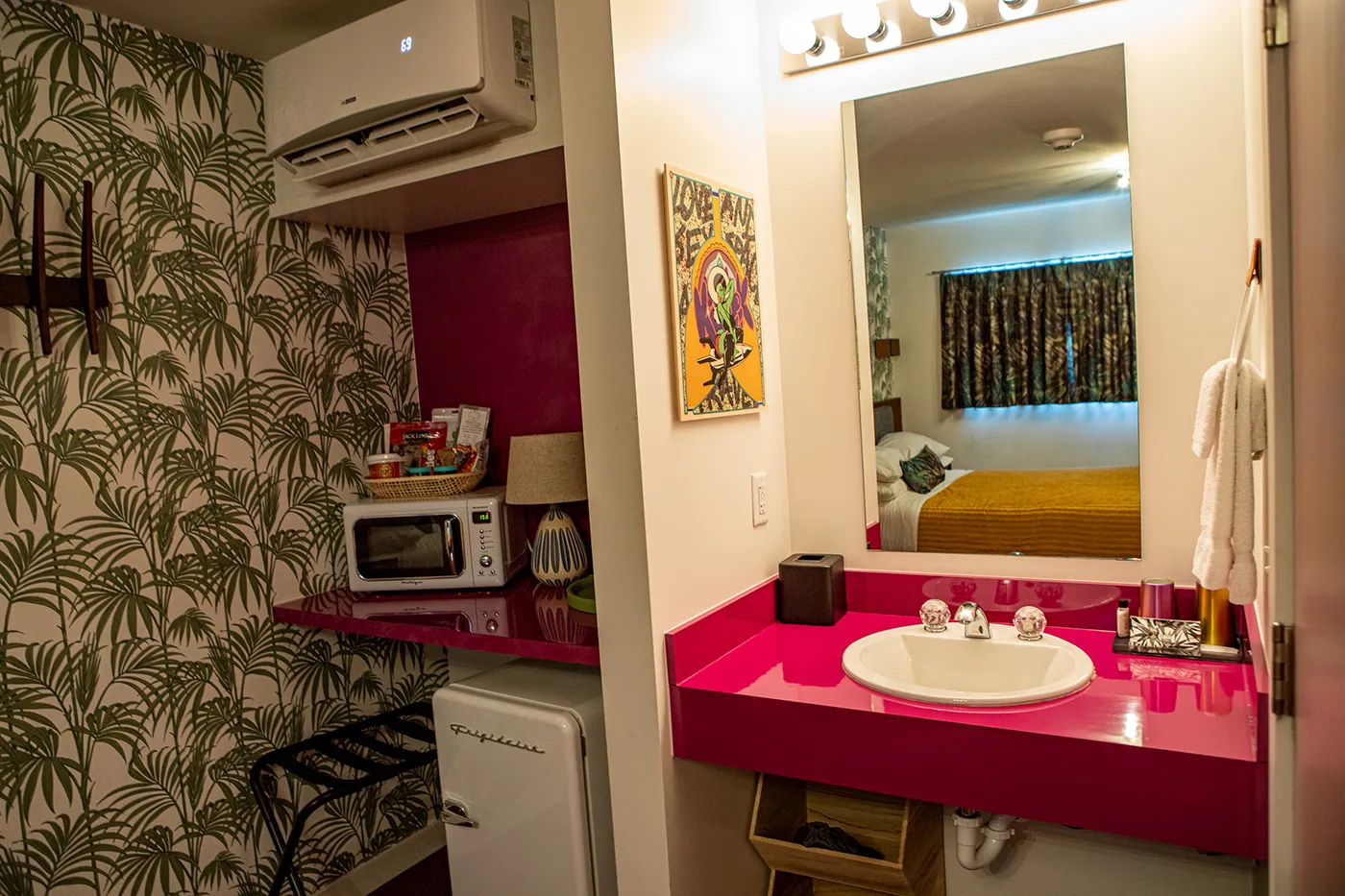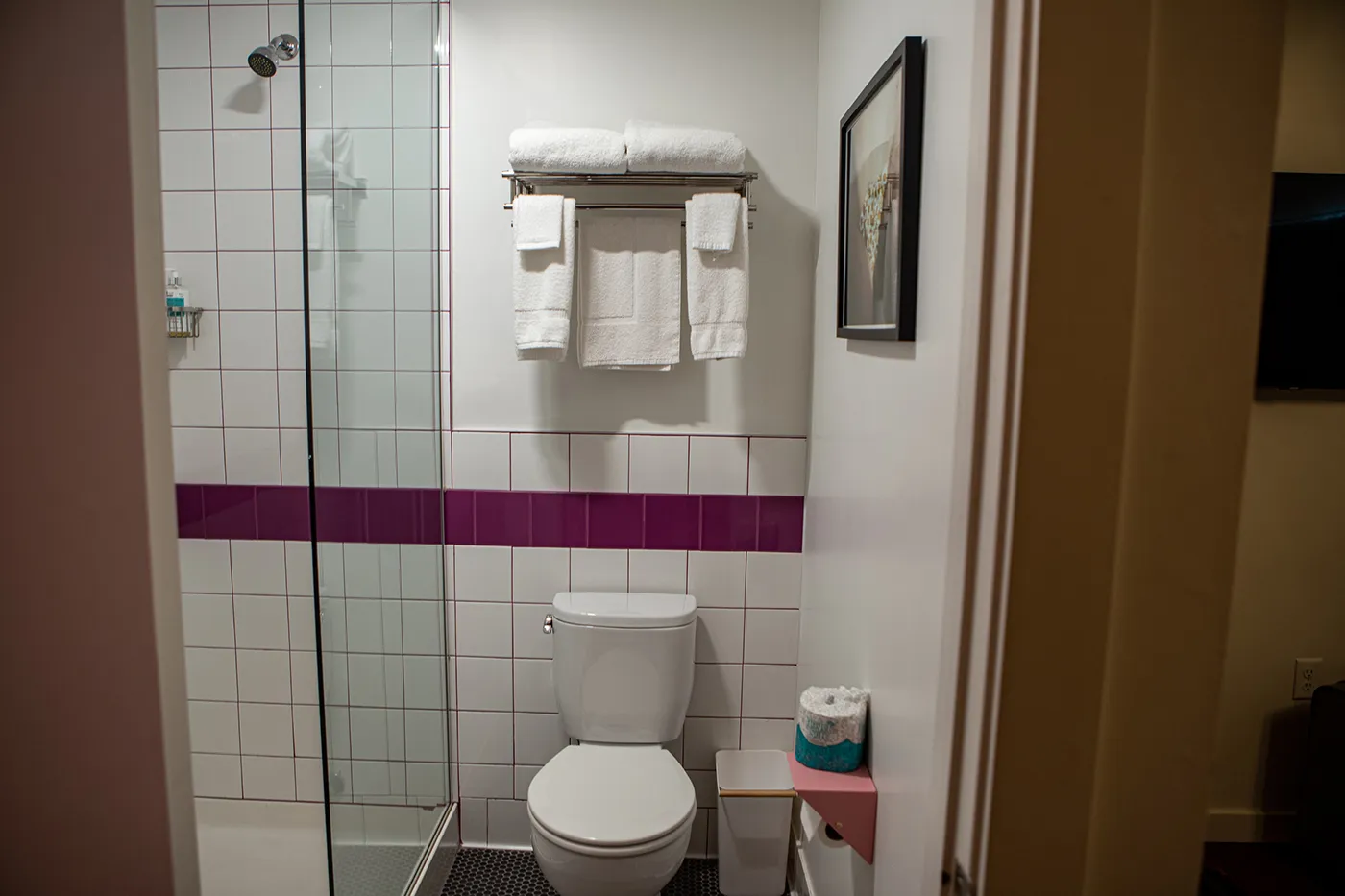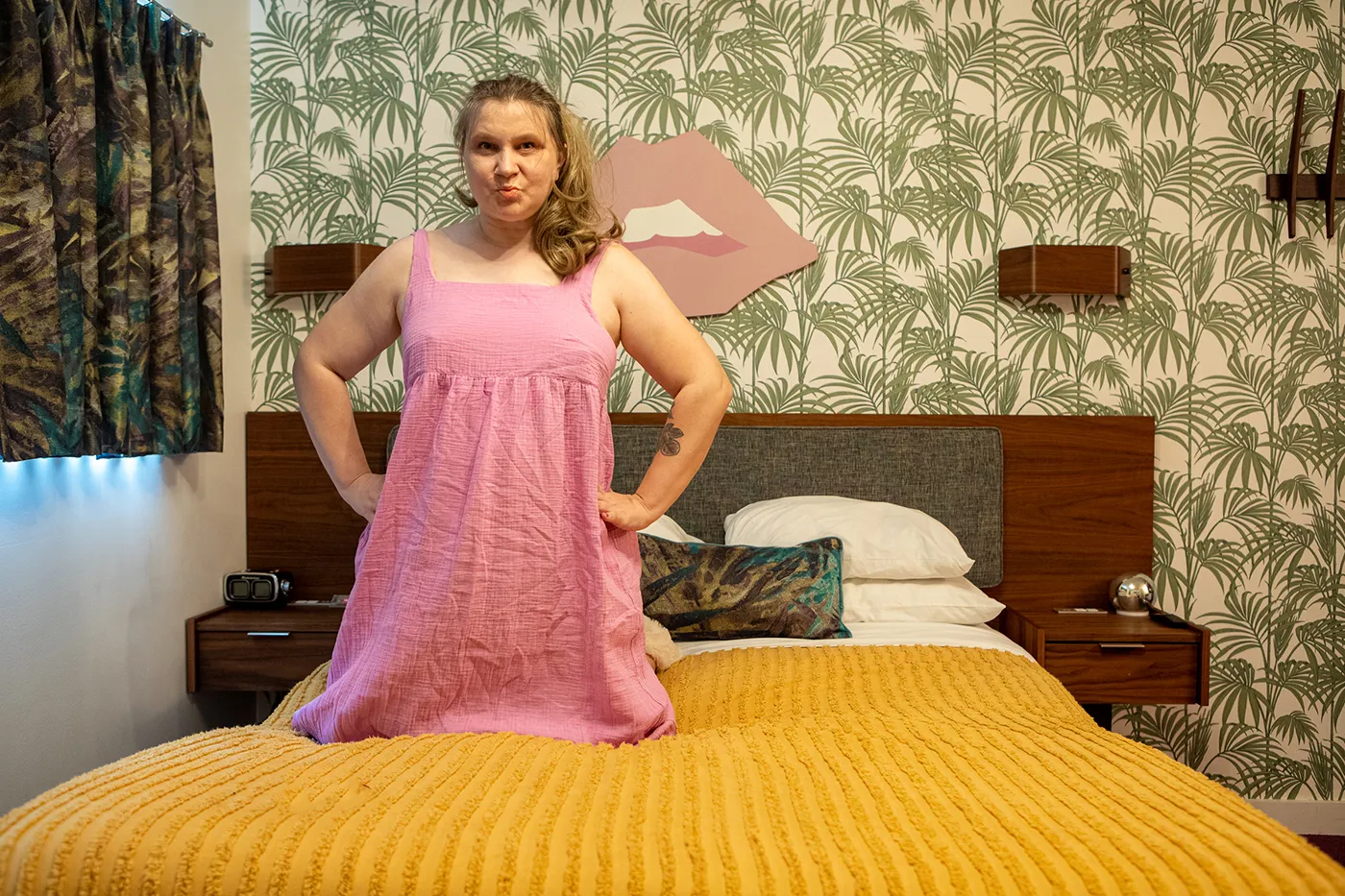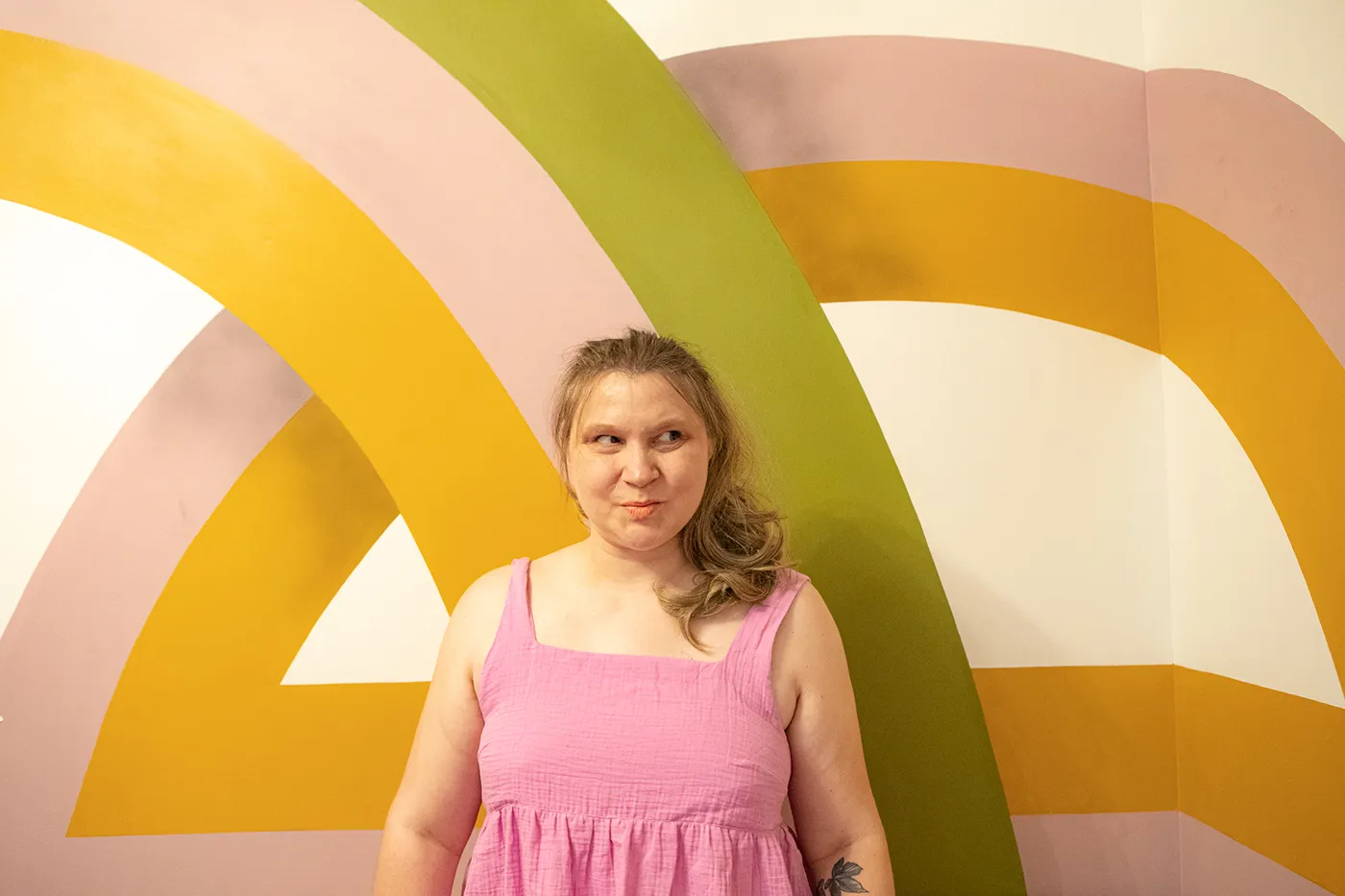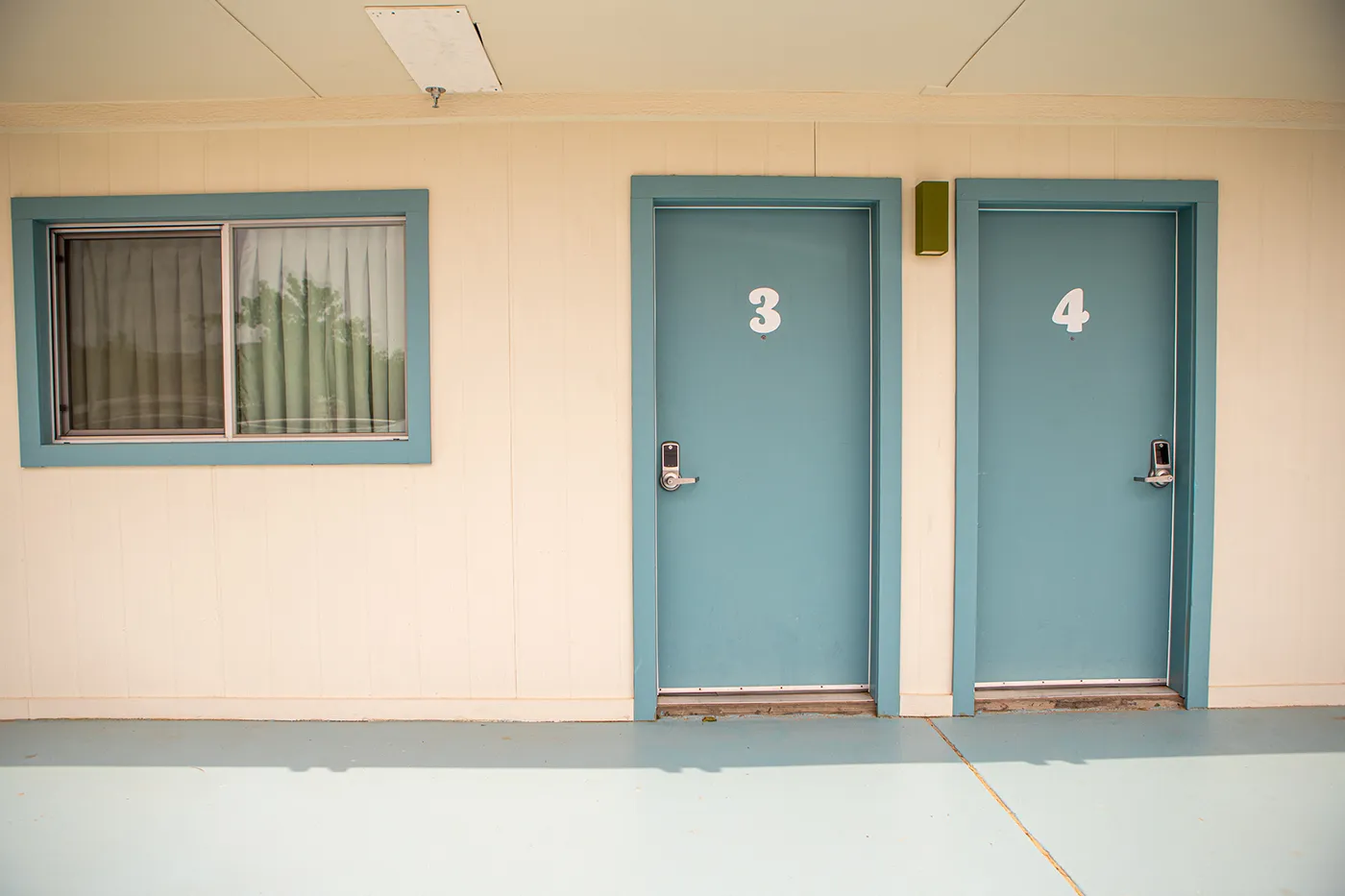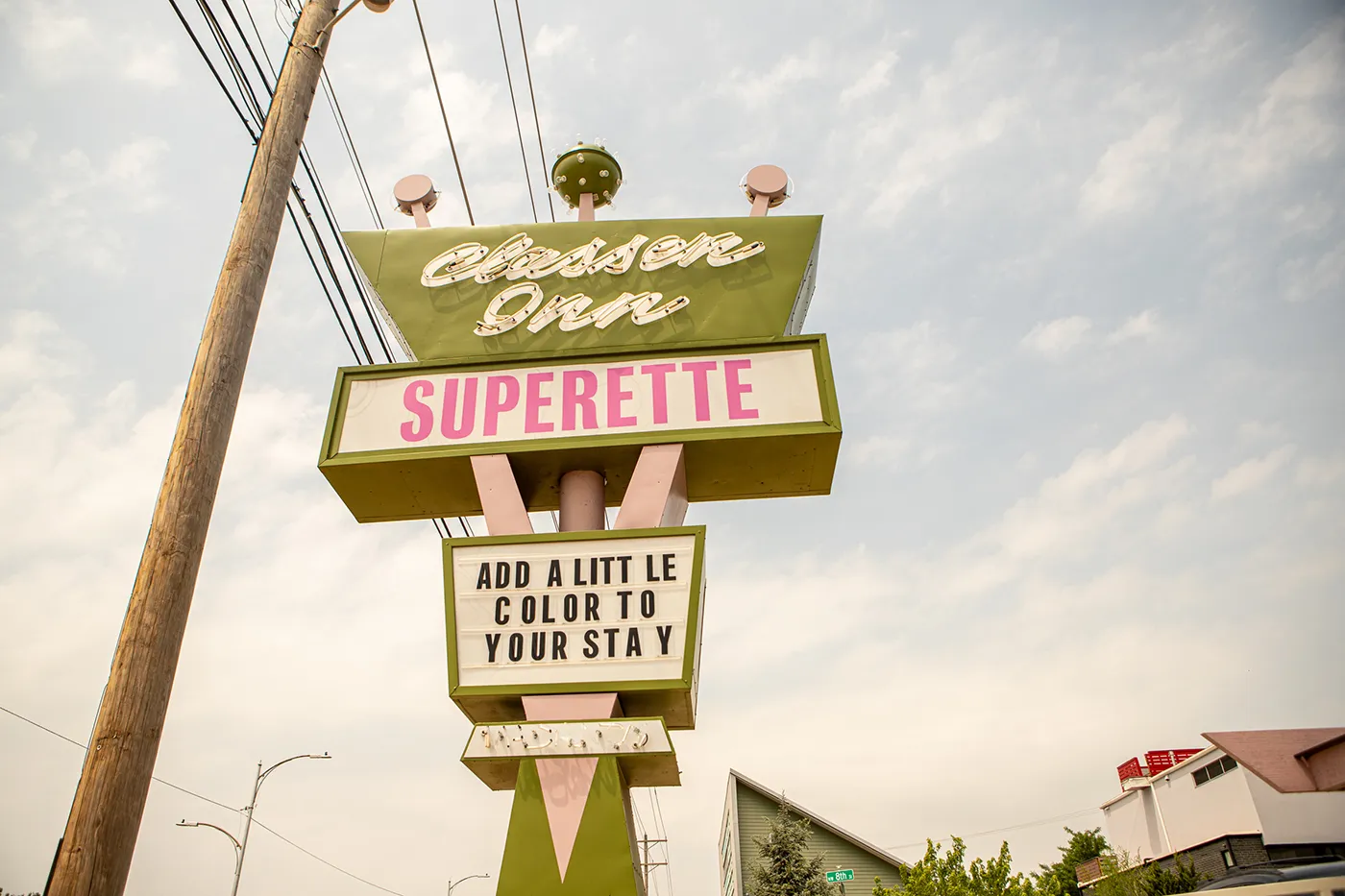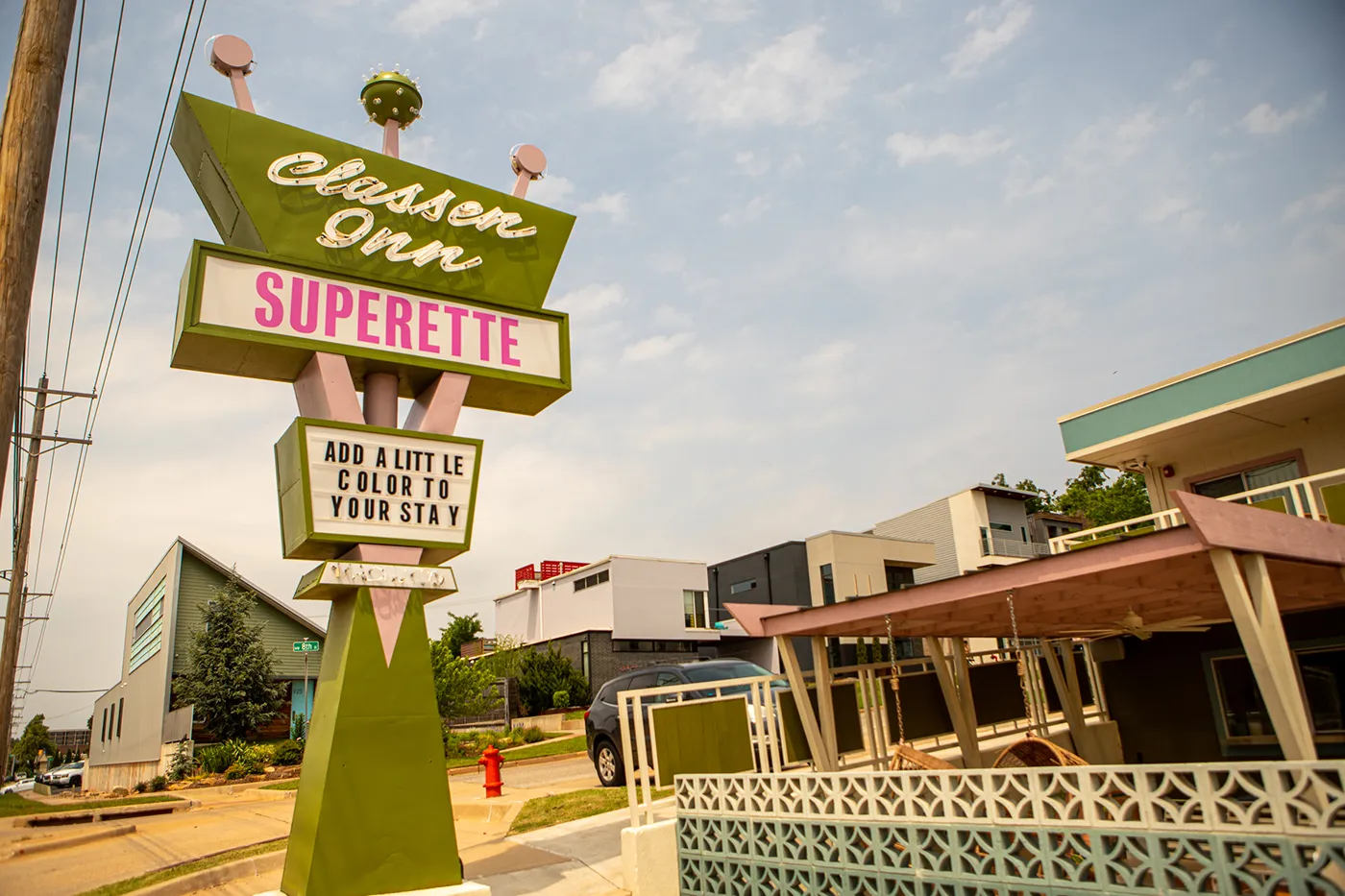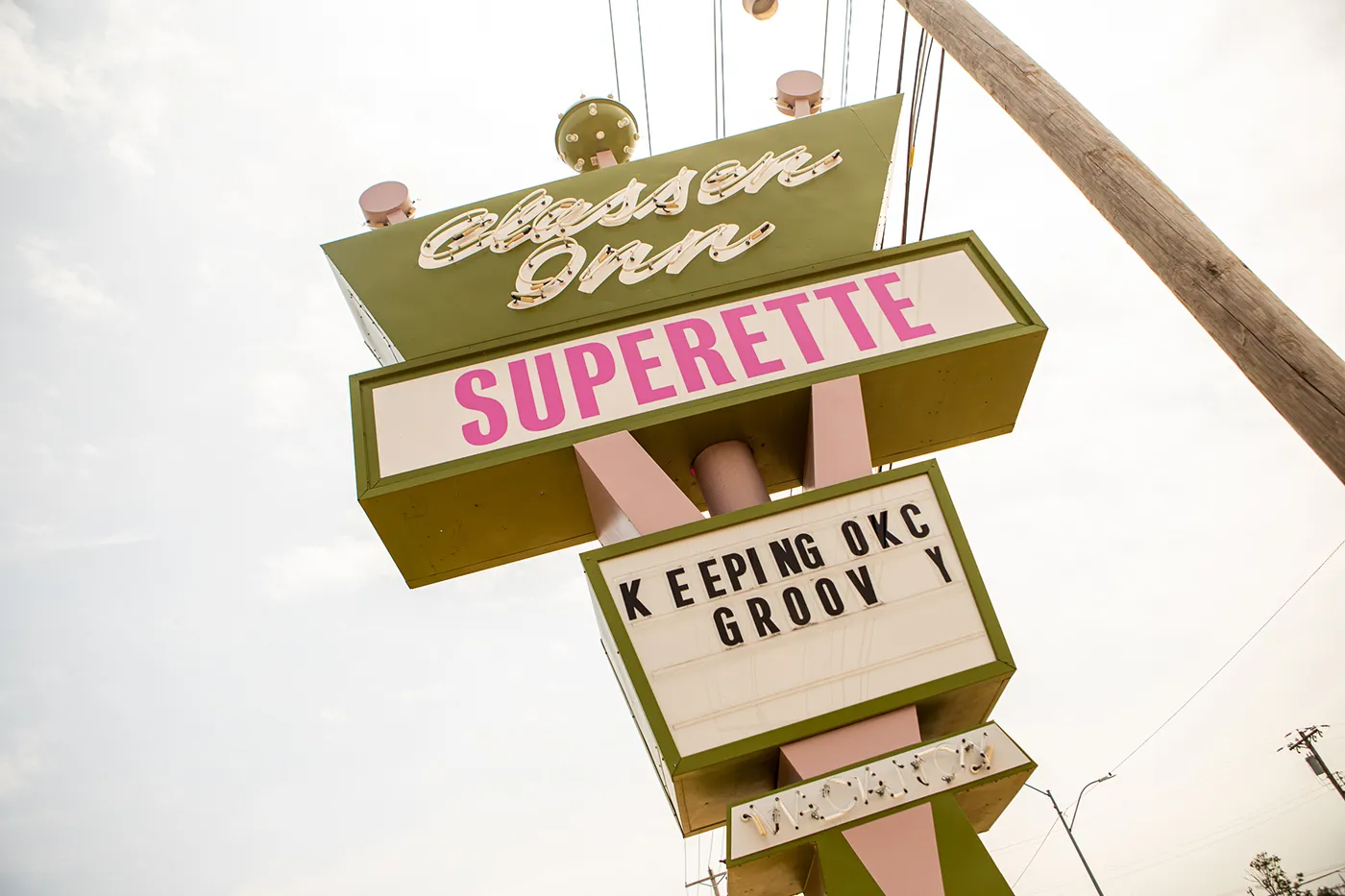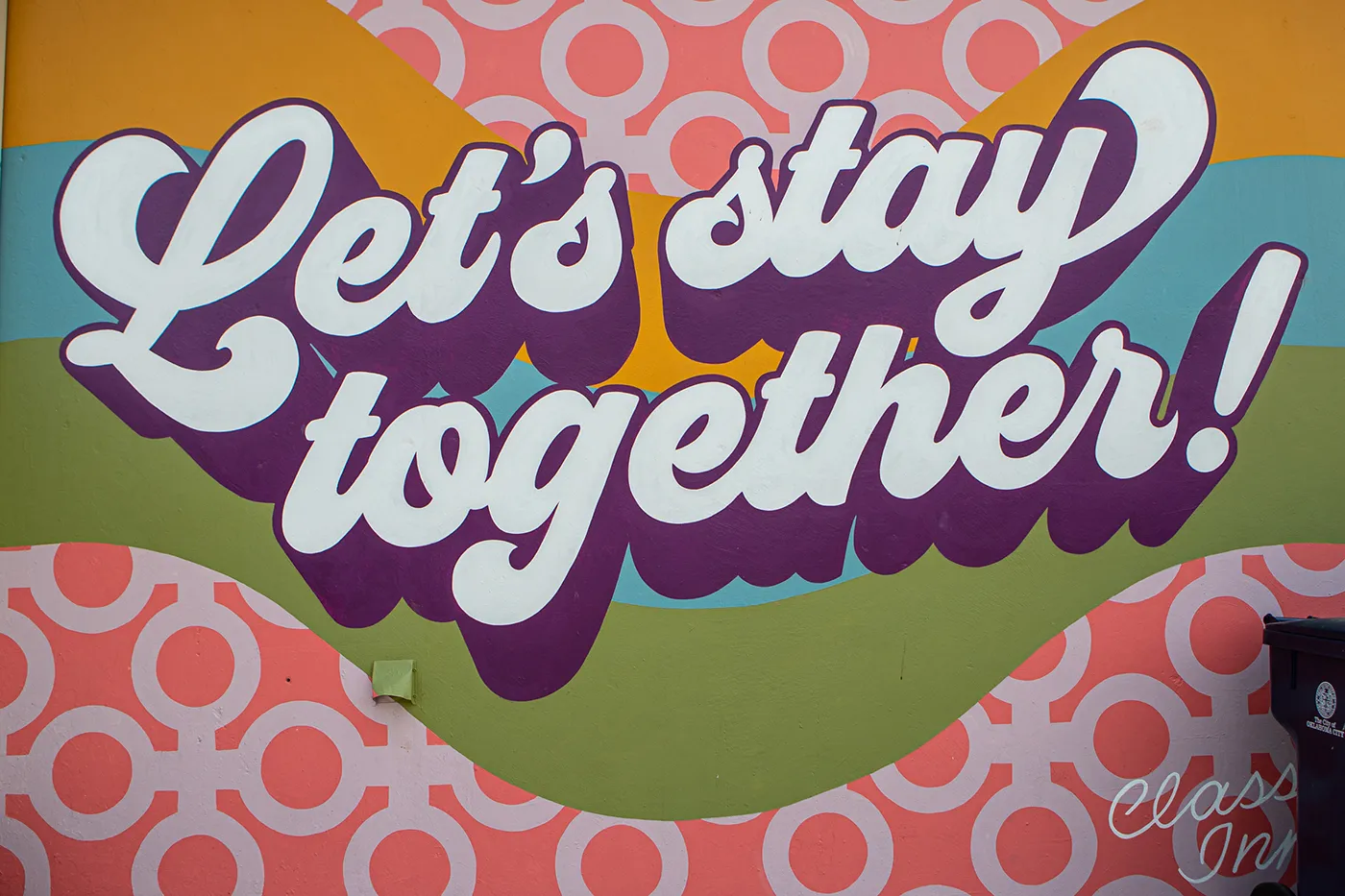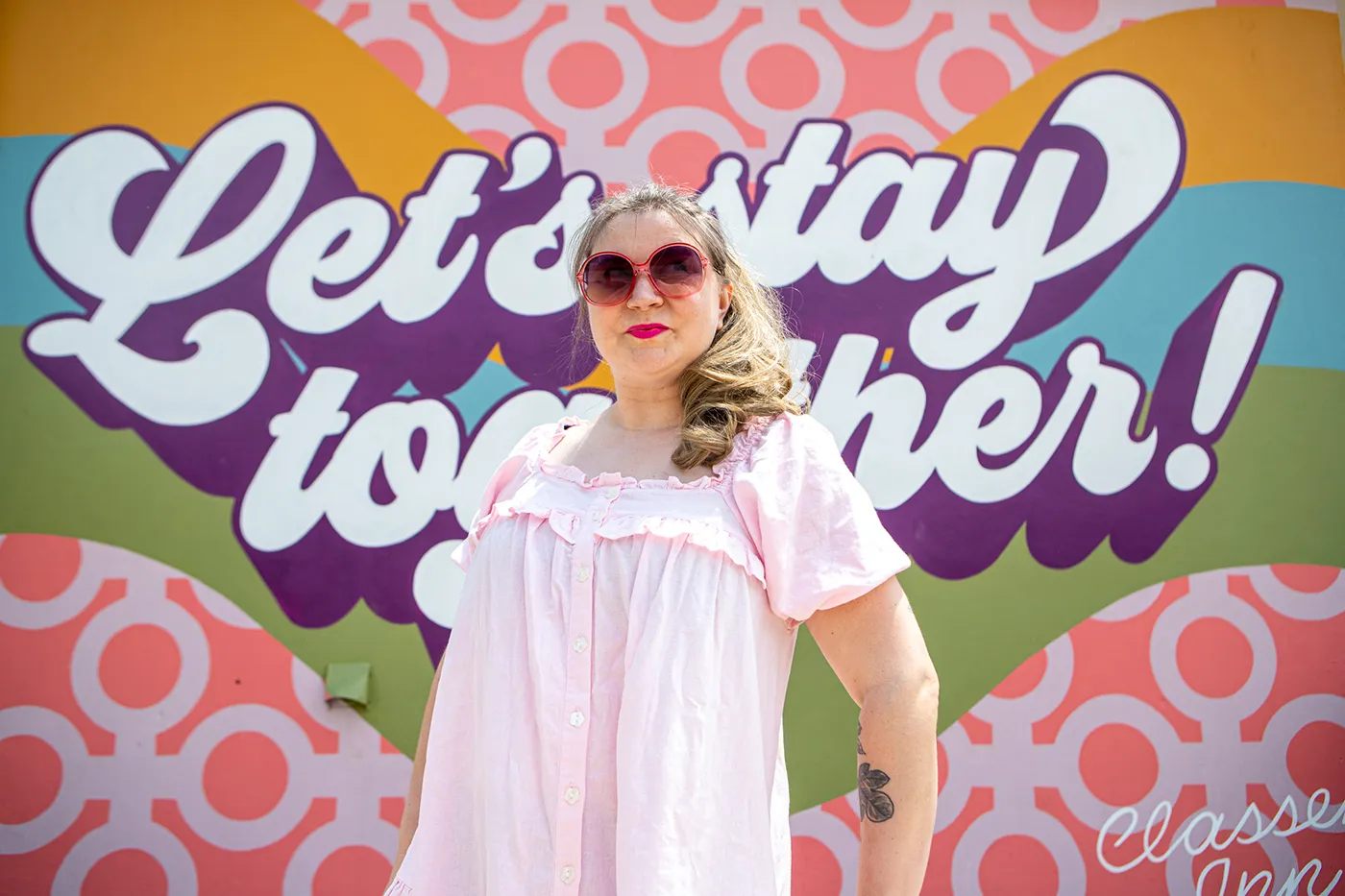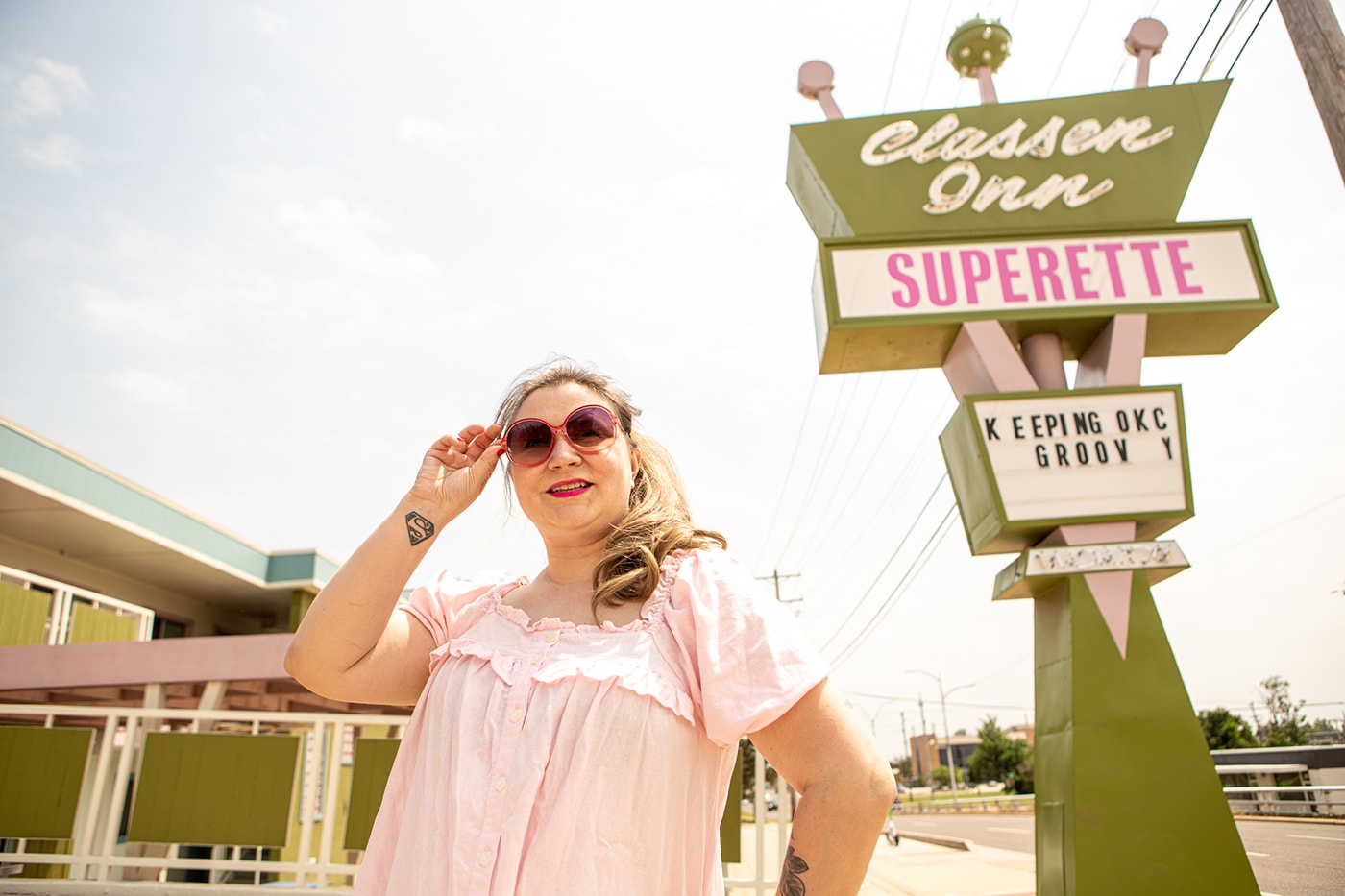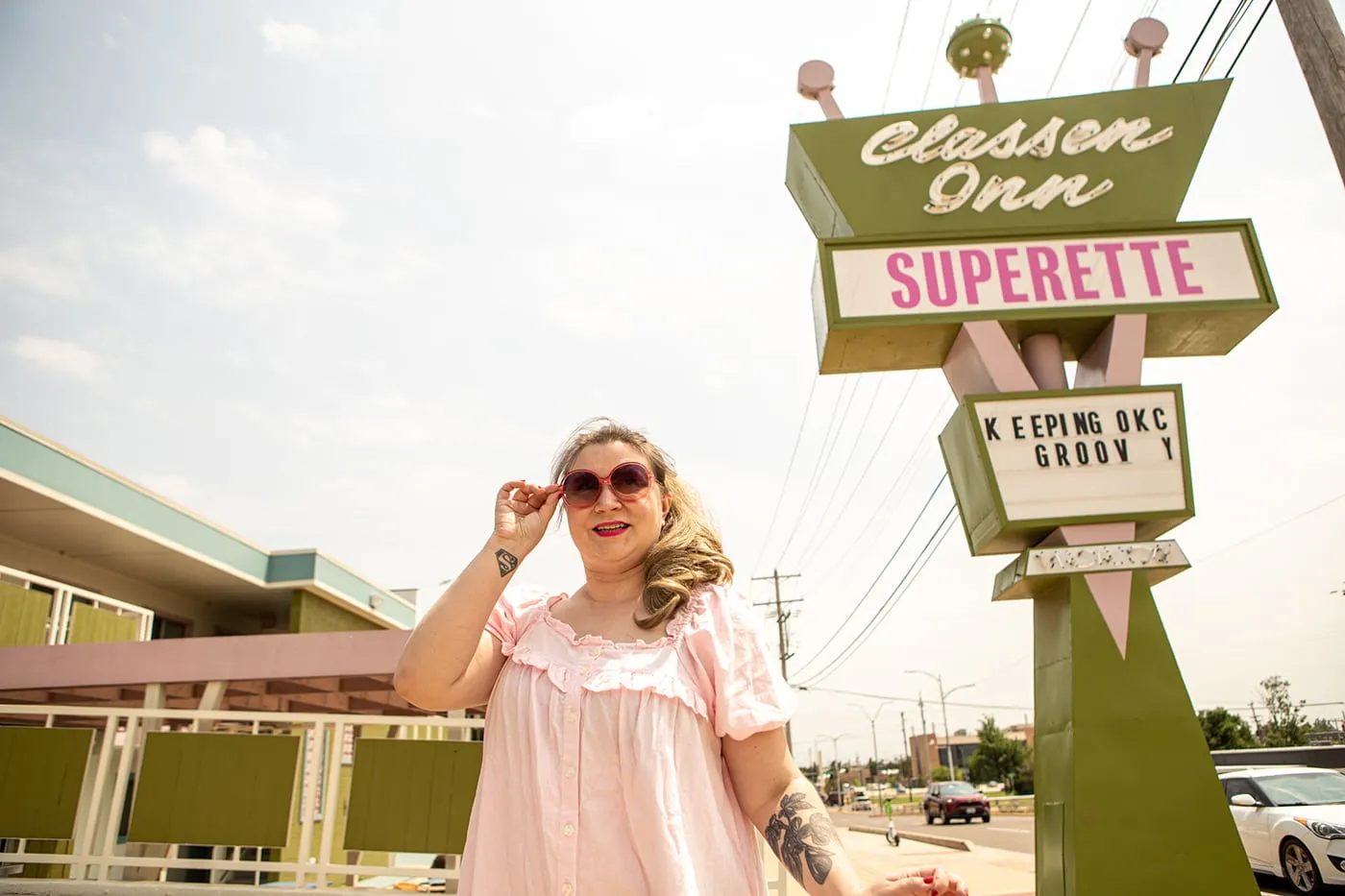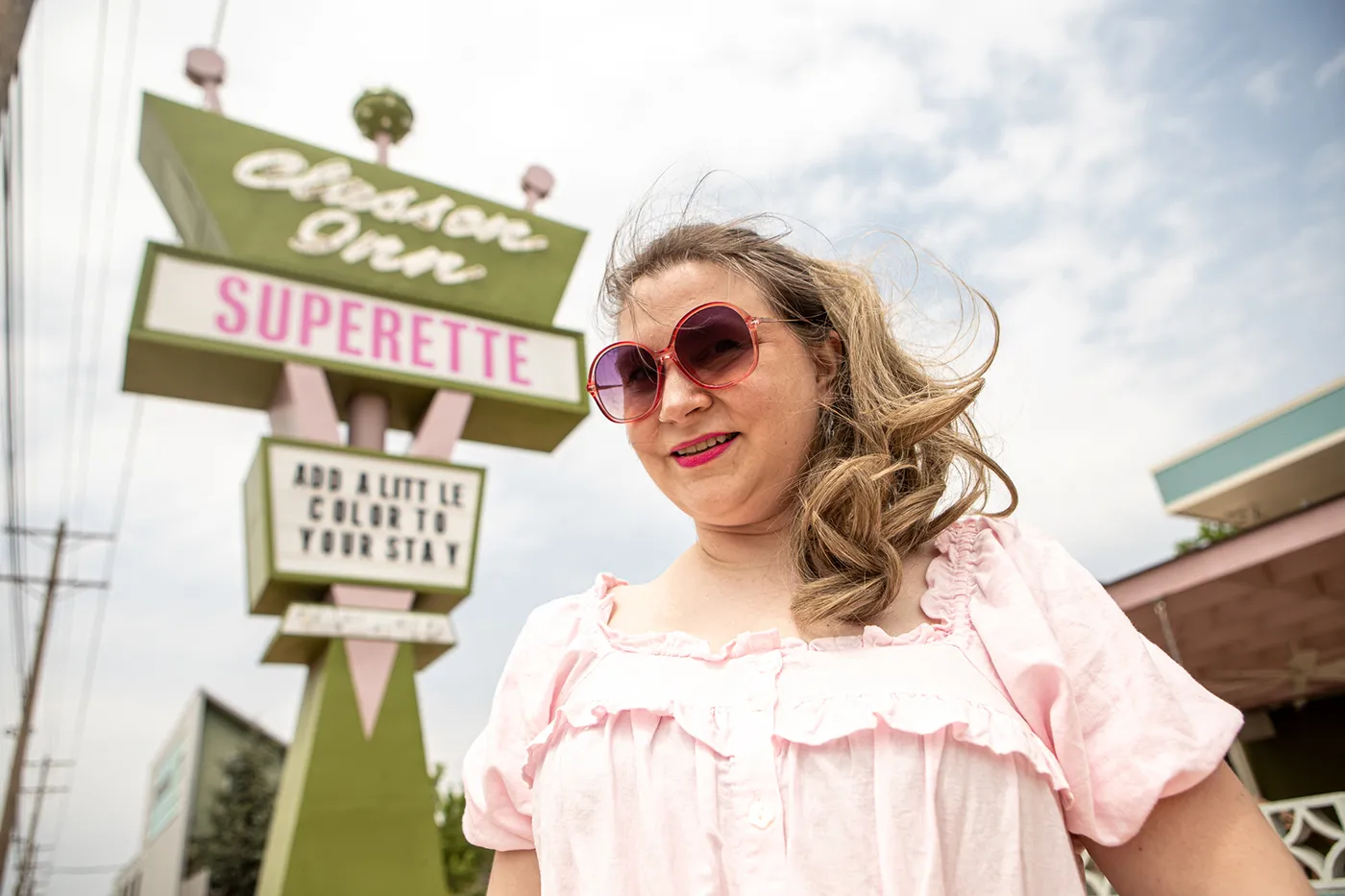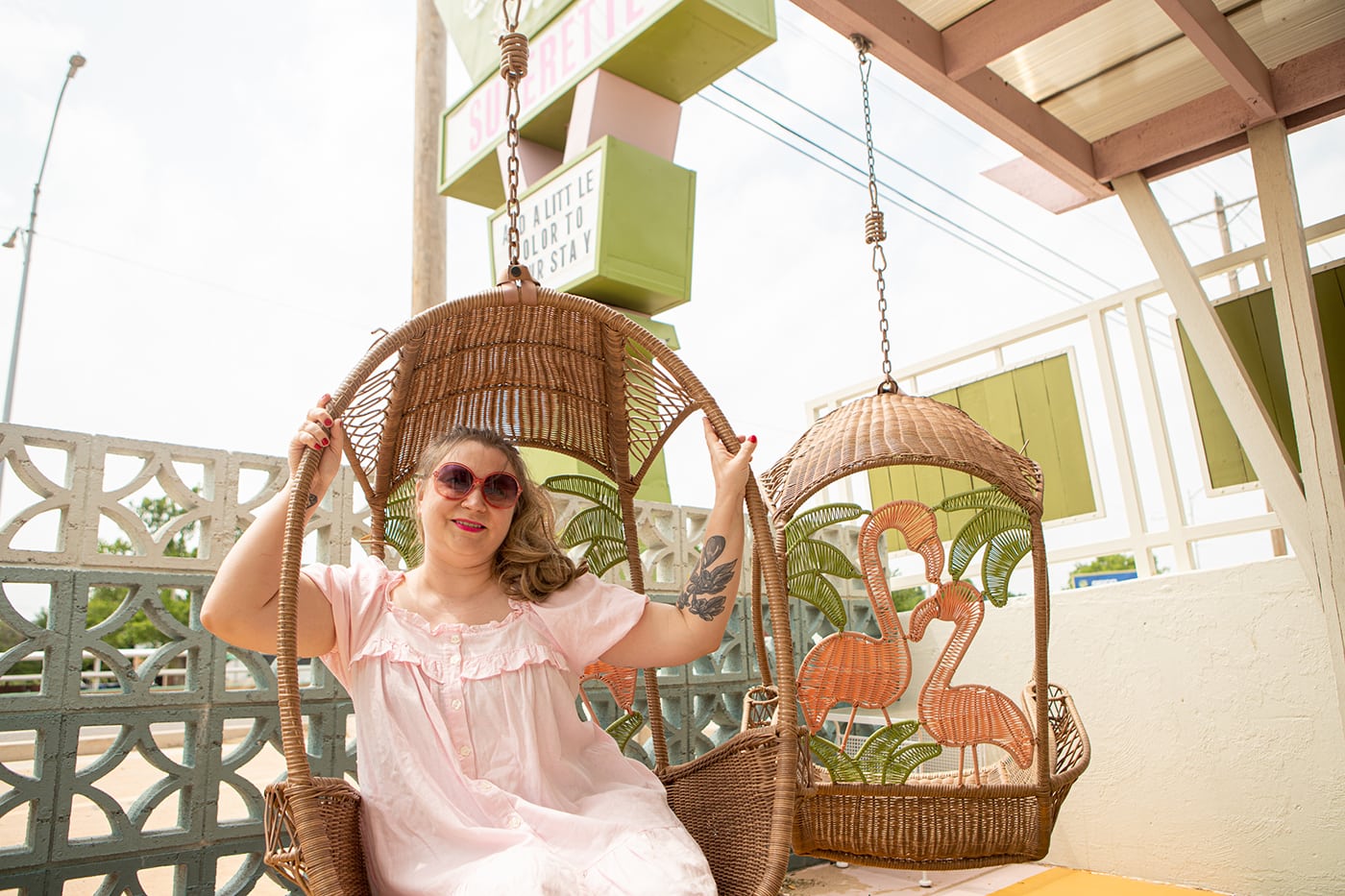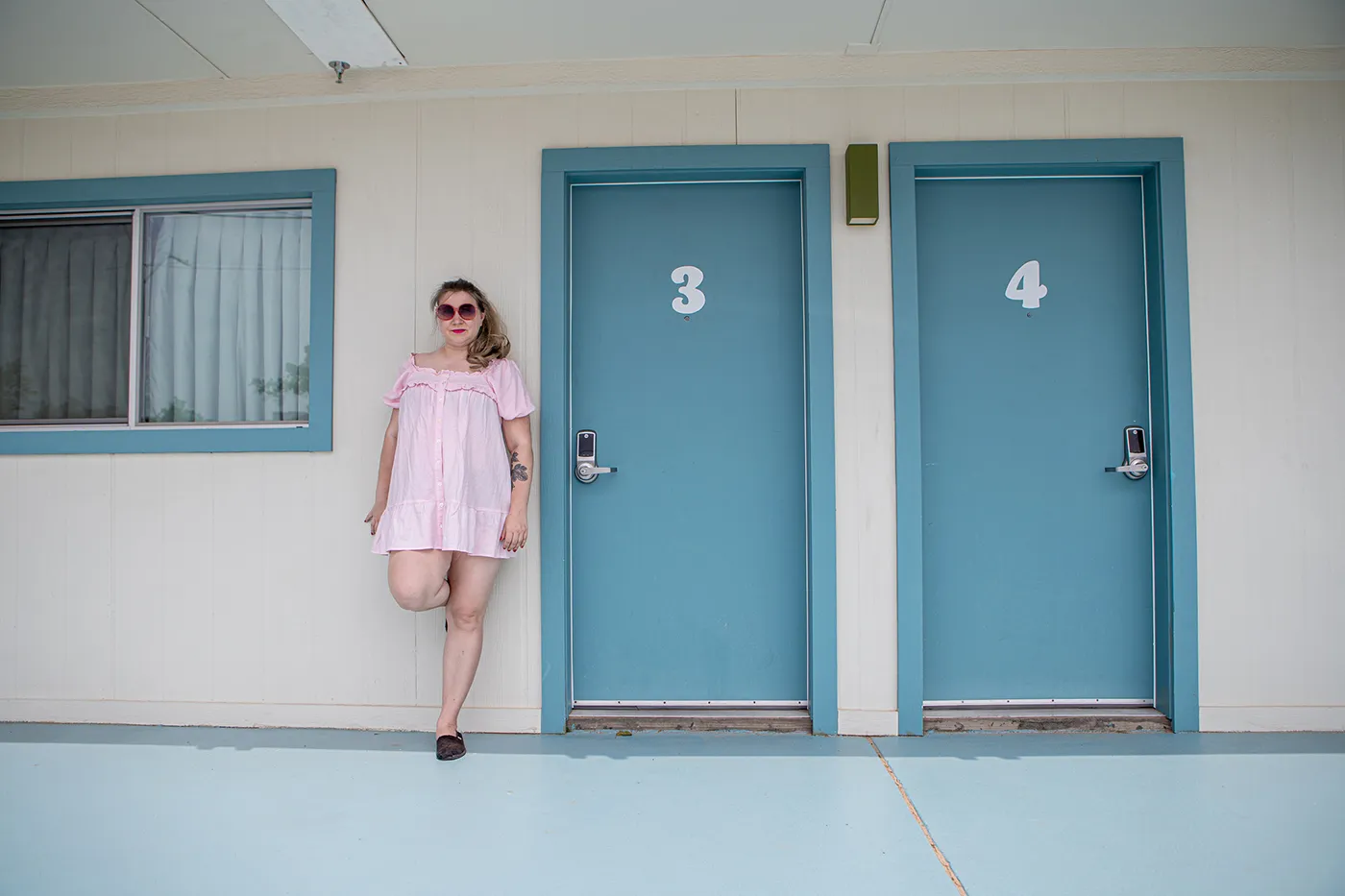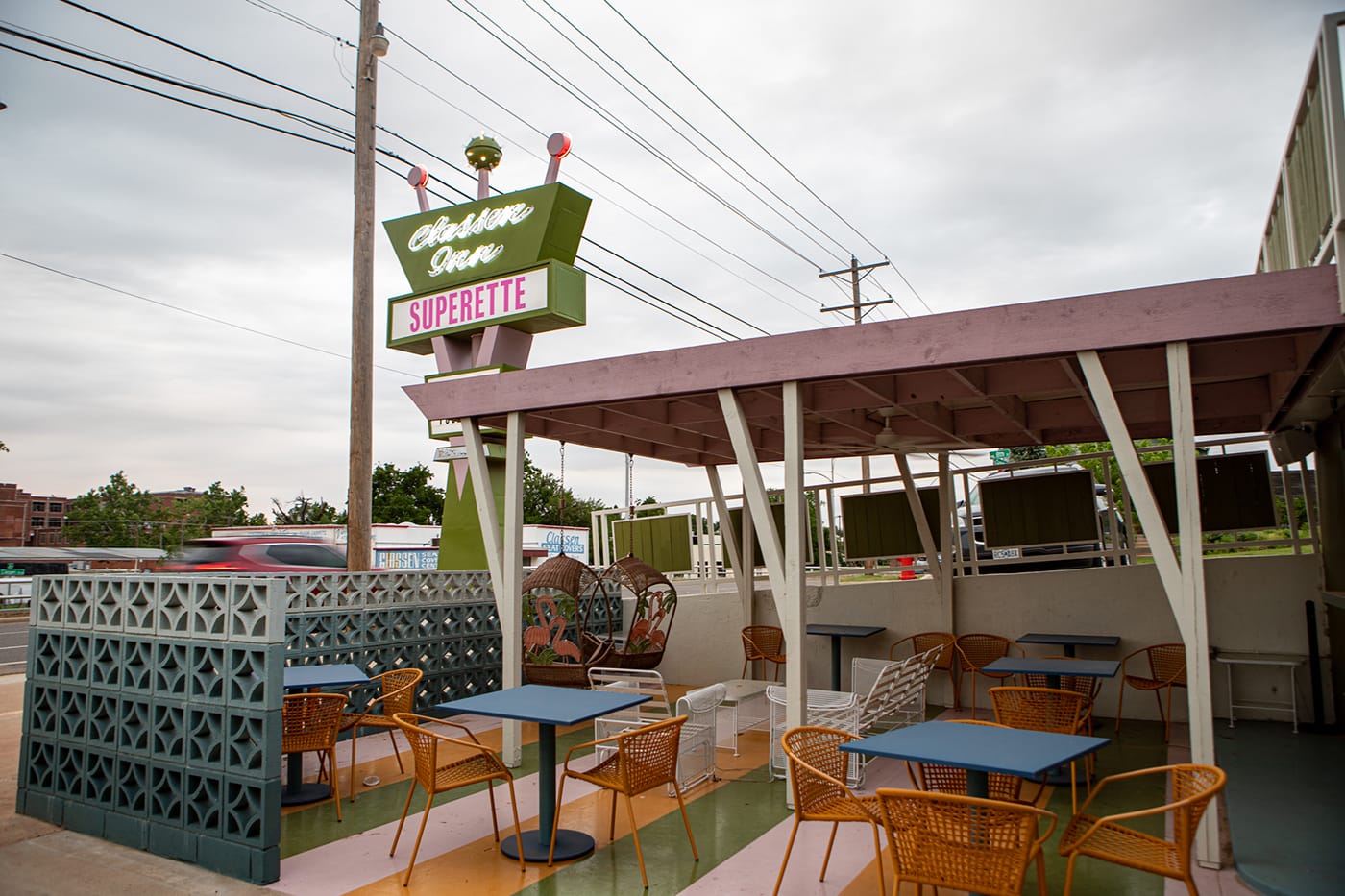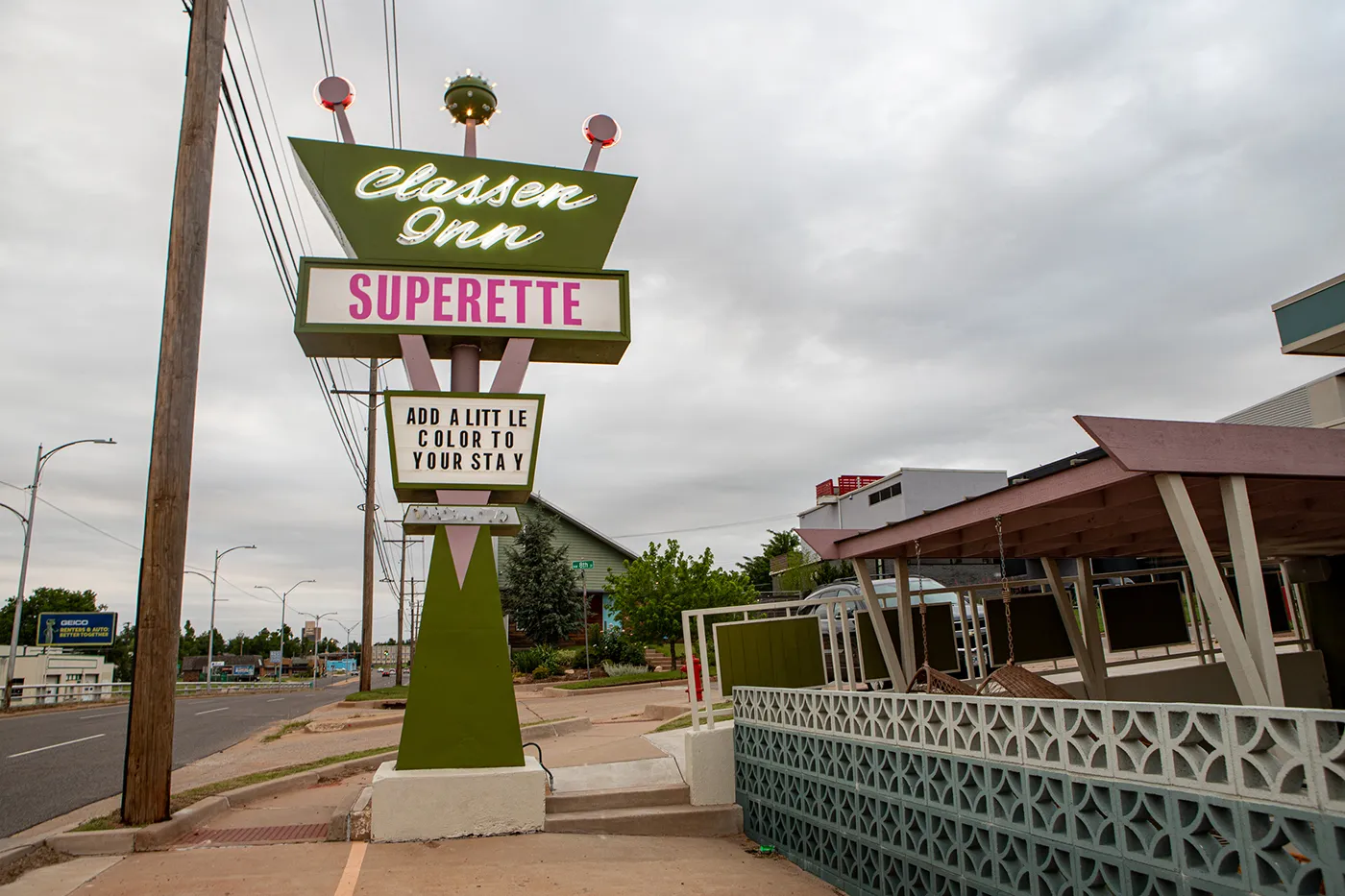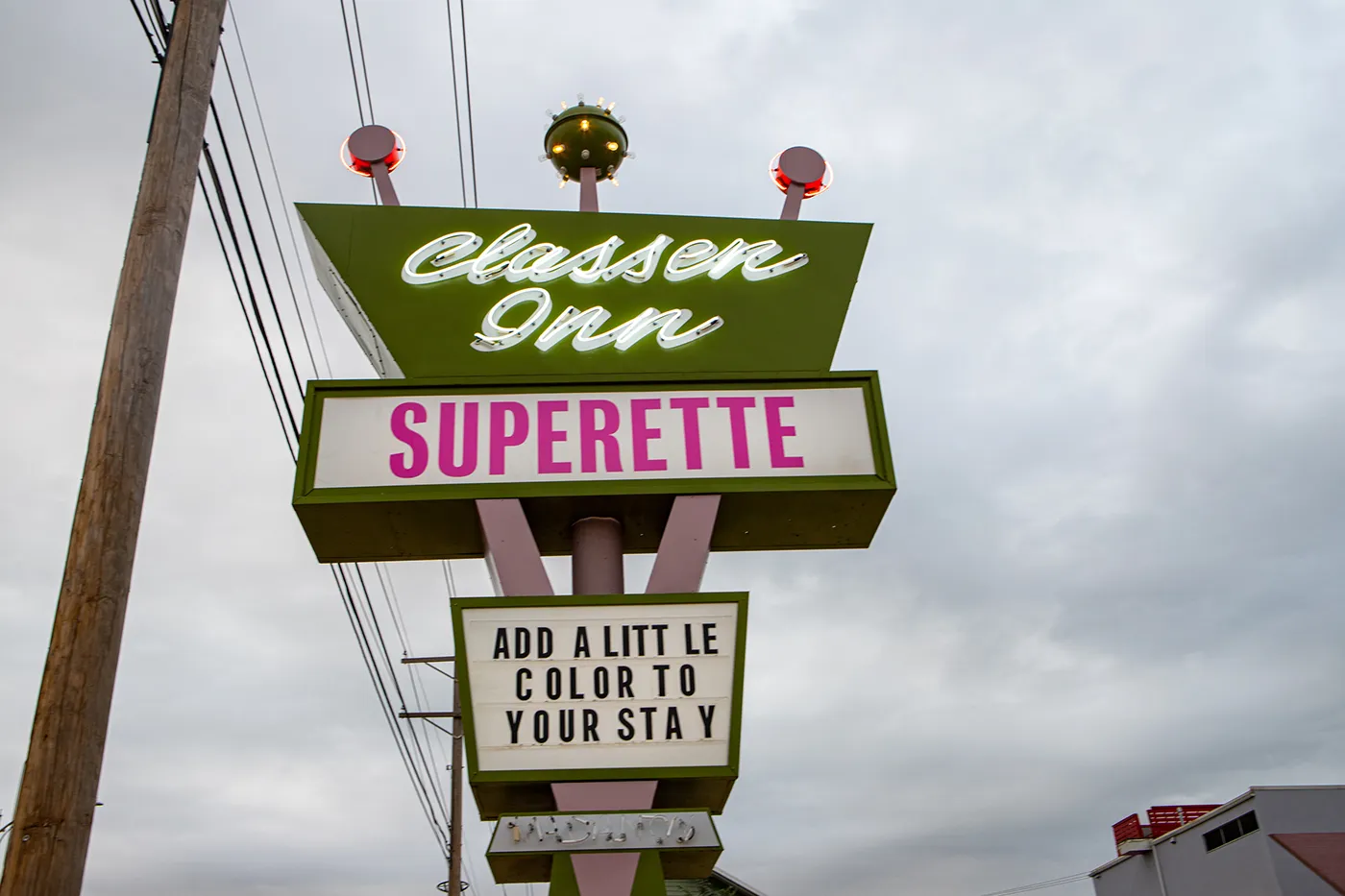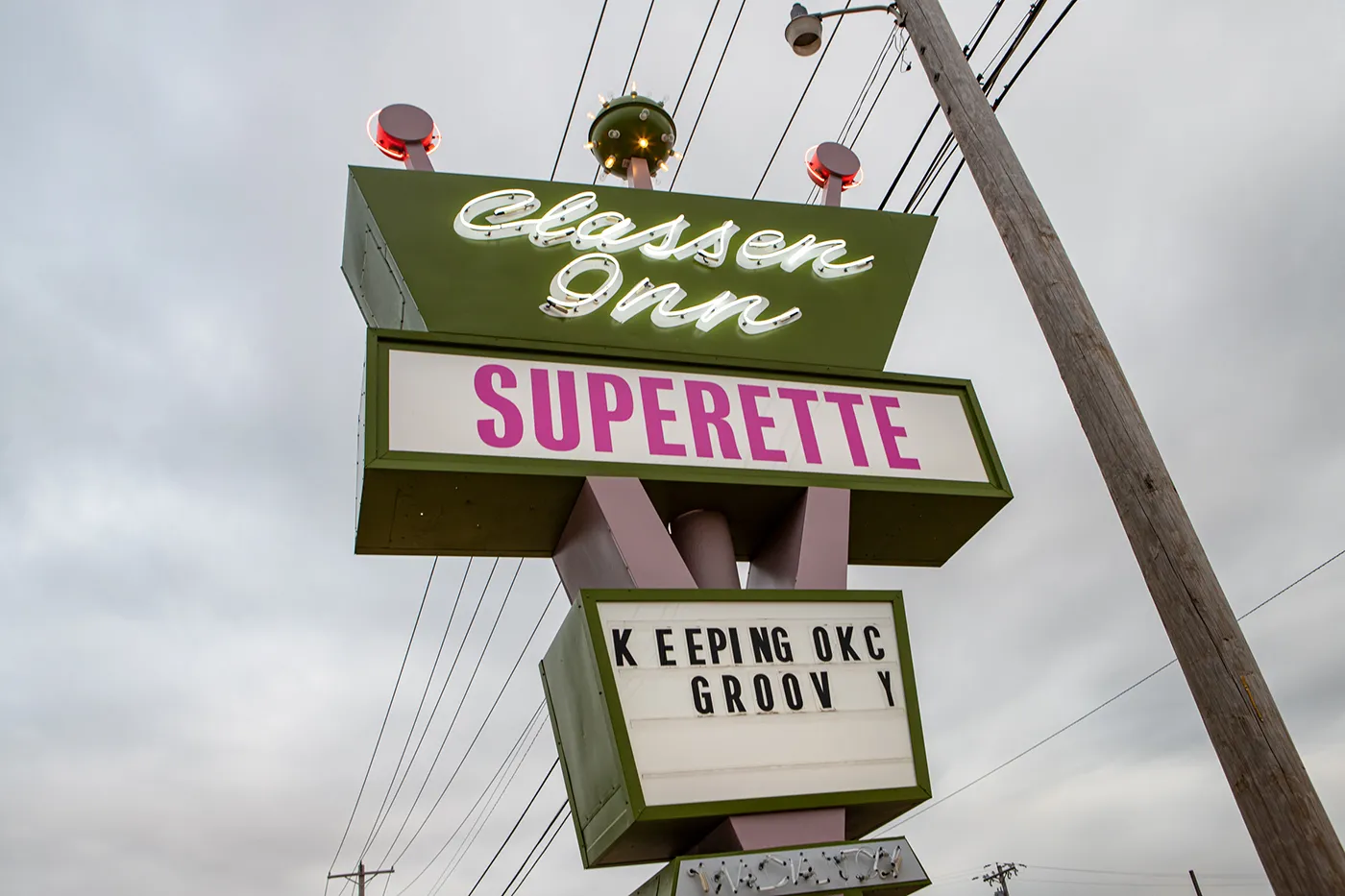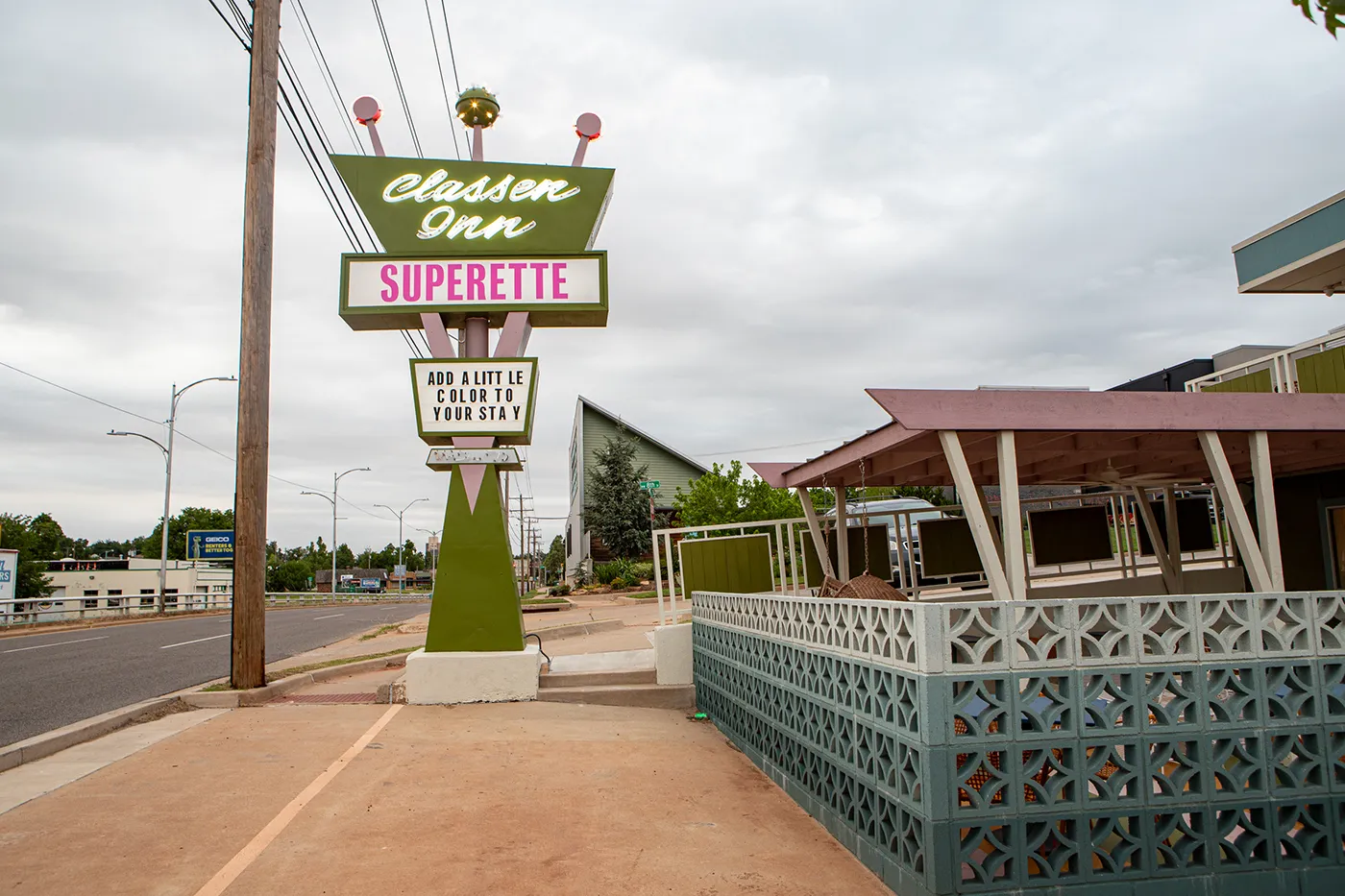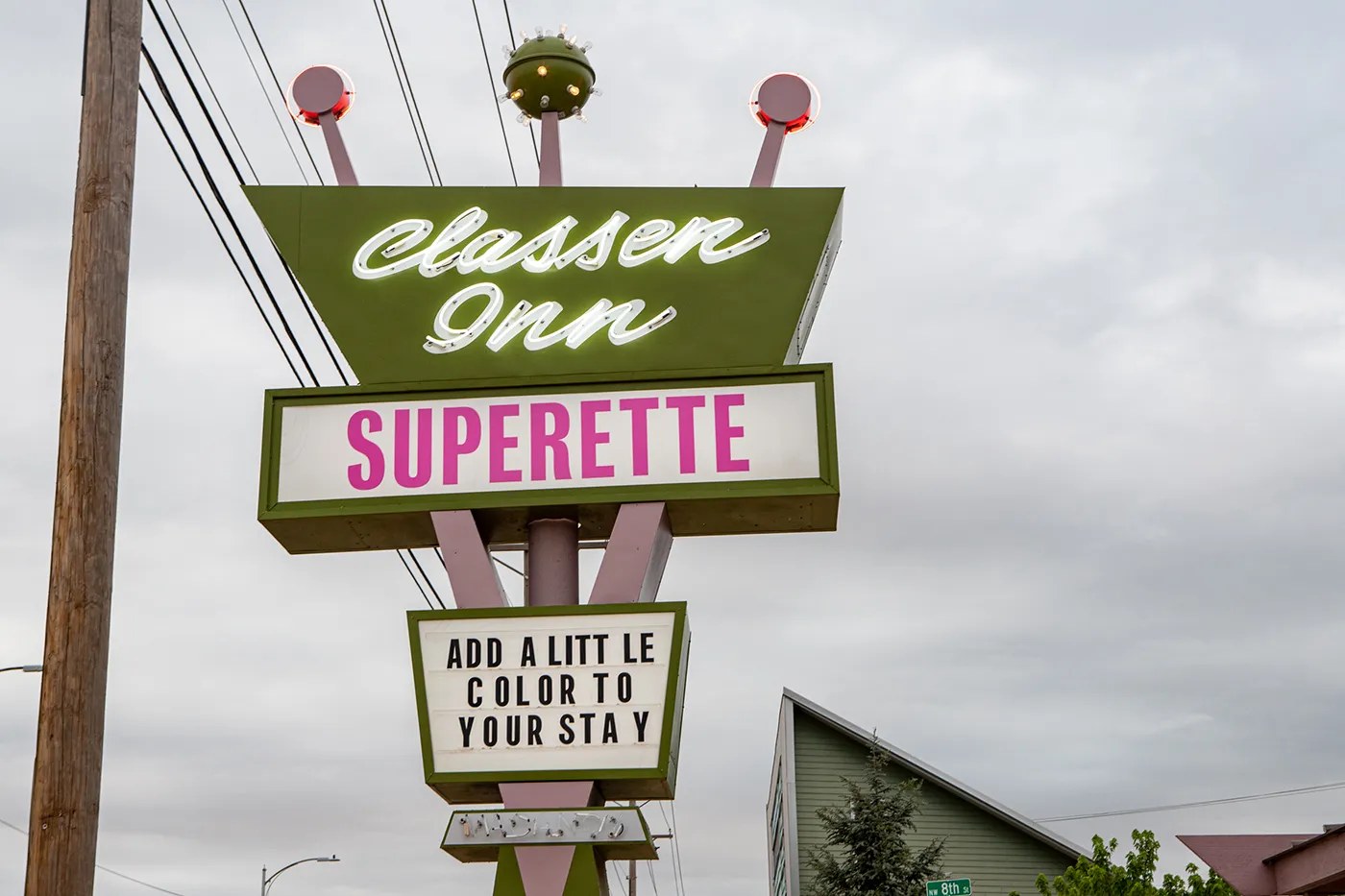 The Classen Inn Motel
Address: 820 N Classen Blvd, Oklahoma City, OK
Planning an Oklahoma City road trip? Pin this post to save it for later: