This post contains affiliate links from which we might make a small commission, at no cost to you.
---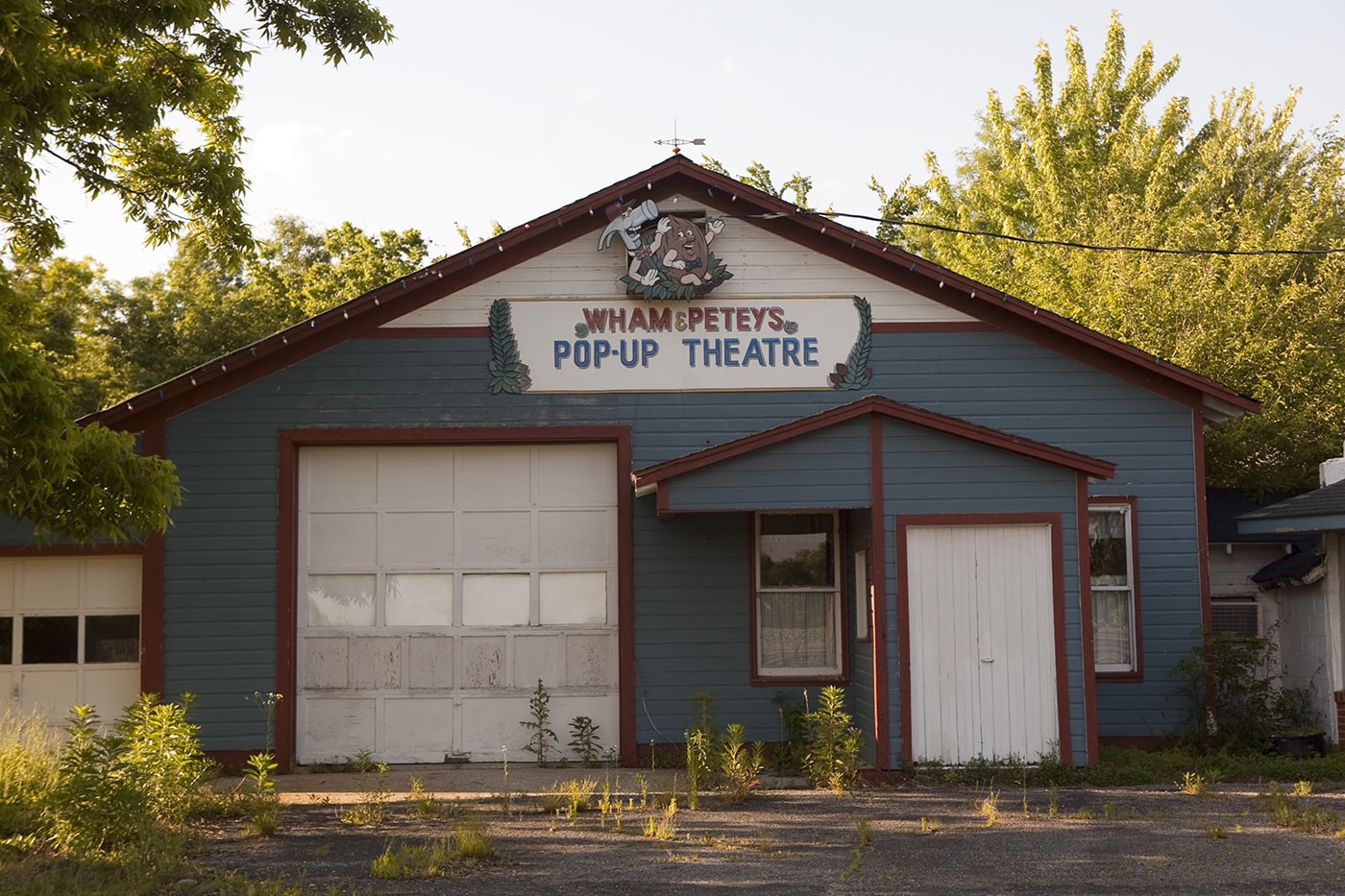 While at the World's Largest Pecan I noticed a sign on the adjacent building: Wham & Petey's Pop-Up Theatre. We got there late in the day when everything was closed, but I was curious. Turns out that Farmer James, son of the original owners of James Pecan Farm, wrote a children's book entitled "Wham and Petey: The Harvest." (Listen to it here!) The story focuses on Wham the hammer and Petey the pecan, the mascots for the farm, and what happens when they accidentally fall of the shaker truck. The farming industry in Missouri was falling on hard times, and the book was a way to stand out of the crowd.
The theatre was created on the farm to bring the story to life: Farmer James reads and acts out the books and are shown the story from an eight-foot giant pop-up book.
Site: Wham & Petey's Pop-Up Theatre
Location: James Pecan Farms Inc., Highway 24, Brunswick, MO, three miles east of town.
Date: June 5, 2009