F.A.S.T. (Fiberglass Animals, Shapes & Trademarks) is the premier manufacturer of fiberglass statues in America. It's probably the most well known Sparta tourist attraction as you can stop by the grounds to check out the field of roadside attractions in various states of creation. But before hitting up F.A.S.T. you can see a magnificent sample of Sparta's fiberglass art in action at the Ben Bikin, the World's Largest Bicyclist statue at the entrance to the town.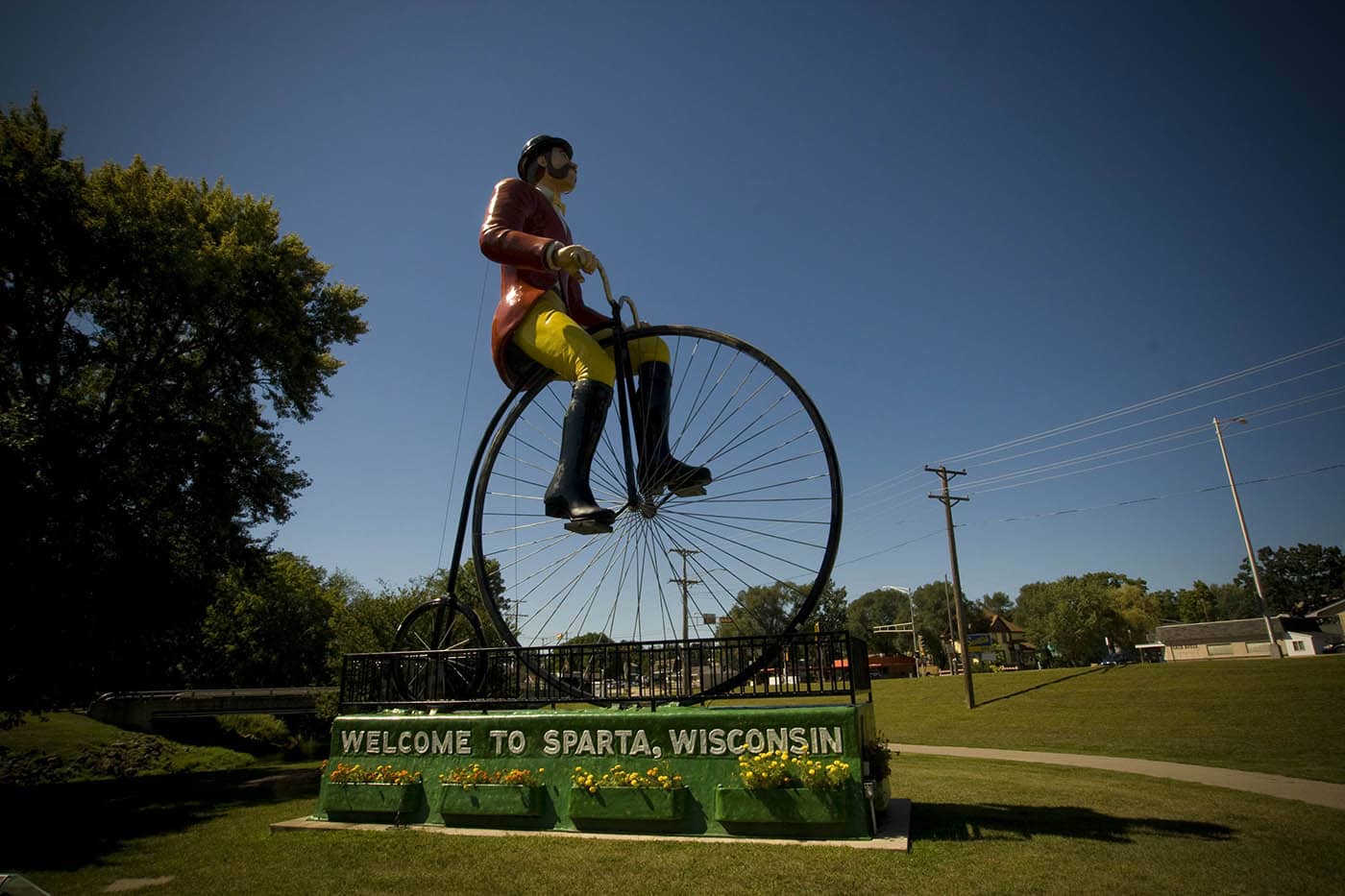 The Bicycle Man of Sparta otherwise known as "Ben Bikin" or "Big Ben" or "the world's largest bicyclist" stands in a park at thirty-two-feet tall. The fiberglass sculpture depicts a man riding an old-fashioned high-wheeler Victorian bicycle. He wears a red coat, yellow pants, black riding boots, a black hat, and a curled mustache that would make any hipster jealous.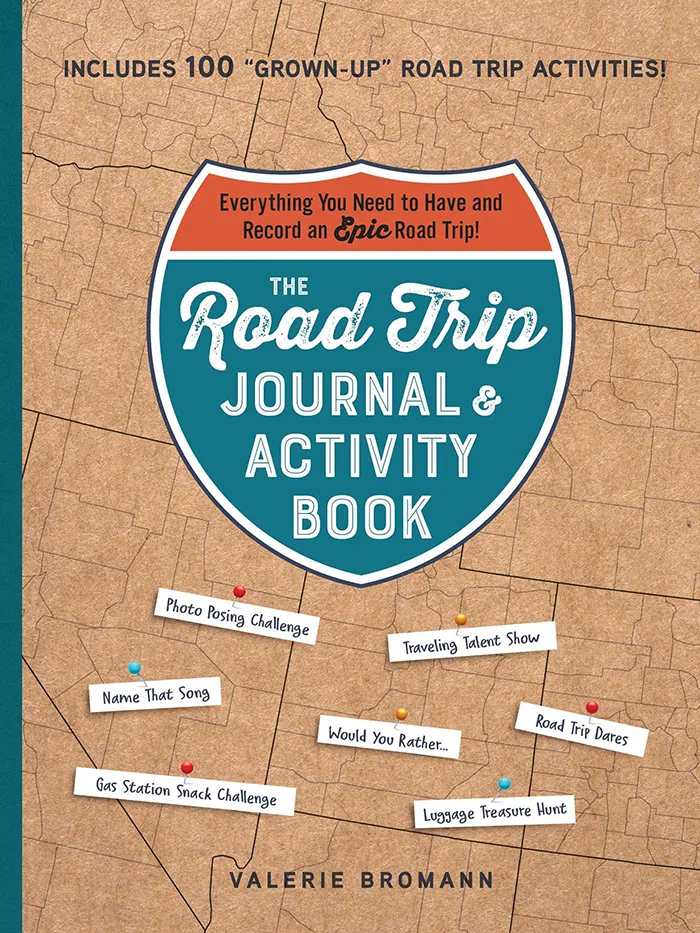 The Road Trip Journal & Activity Book
Everything You Need to Have and Record an Epic Road Trip!
Enjoy fun games and challenges to pass the time on your next road trip and have a keepsake to look back on for years to come with this entertaining must-have for your next vacation.
This Sparta, Wisconsin attraction's base is painted green with an inscription that reads "Welcome to Sparta, Wisconsin" and installed inside is a speaker box that gives visitors an audio history of Sparta. He symbolizes the town's claim as the Bicycling Capital of America (Sparta is located in the center of 101 miles of connected State Bike Trails).
He's been in his current location since 1995 and is quite a site to see and a perfect stop on your next Wisconsin road trip (or bicycle trip!). Check him out and be sure to yell "THIS IS SPARTA!" before riding on to the next roadside attraction.
If you love this Wisconsin roadside attraction you can also now find his blue and white twin, Will B. Rolling, in Port Byron, Illinois.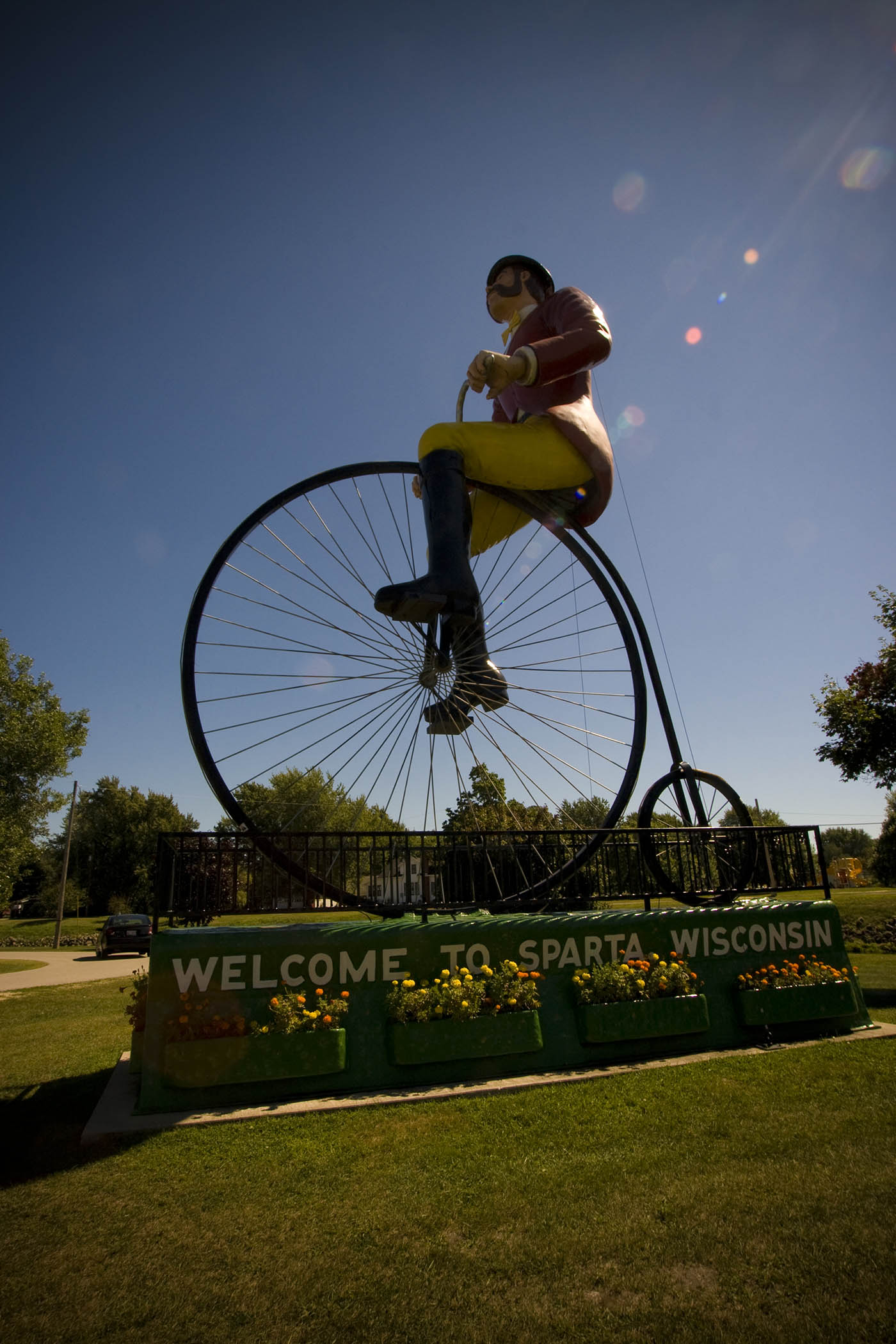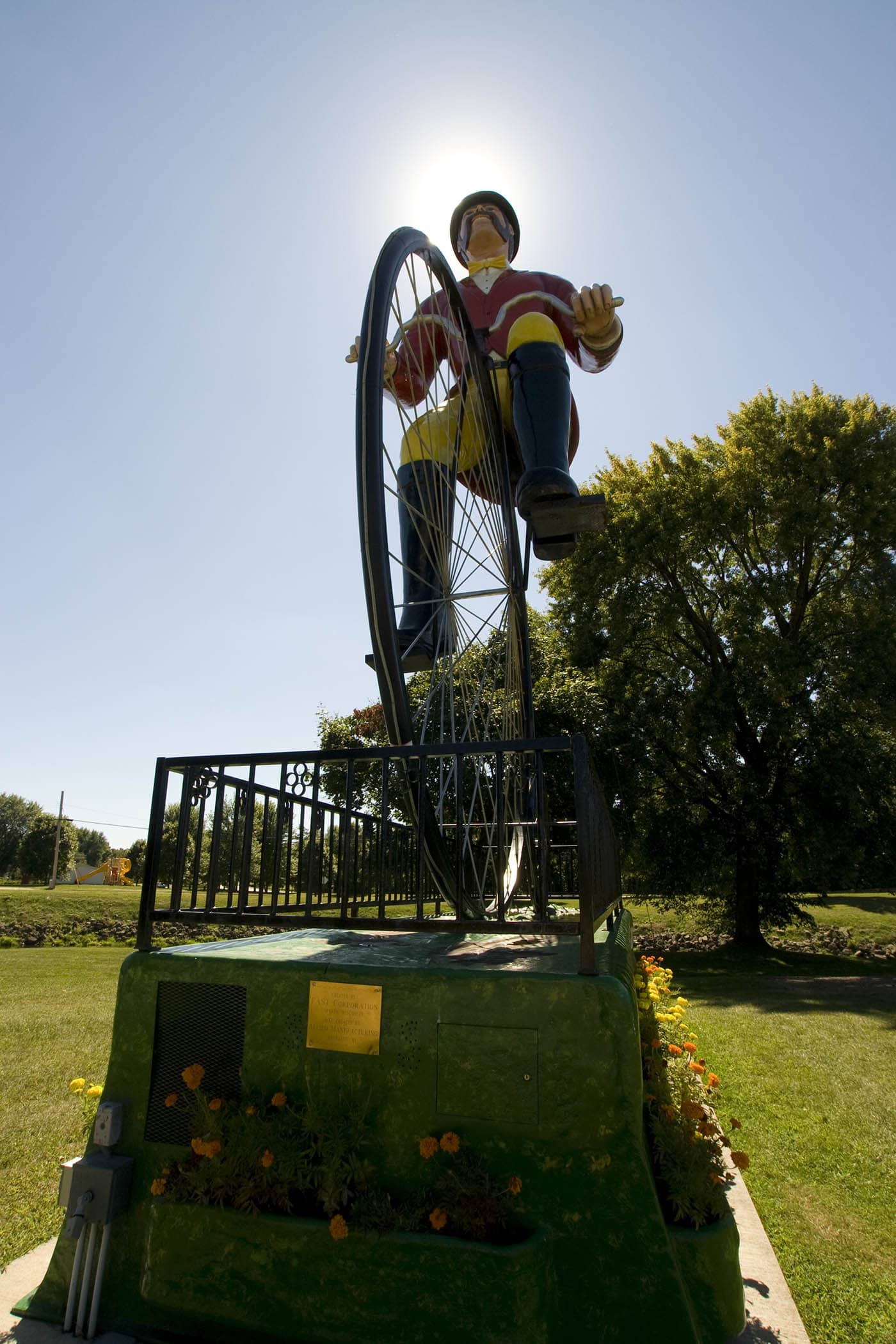 I saw this fiberglass giant bicycle and man on my road trip to Mount Rushmore. Other nearby Wisconsin roadside attractions included the Pink Elephant in DeForest and the Giant Western Mouse in Oakdale.
Ben Bikin' — The World's Largest Bicyclist
Location: 101 E Wisconsin St, Sparta, WI 54656 (Water St. and Highway 16)
Cost: Free to see
Hours: Always Visible
Date of Photos: August 29, 2008
Pin this Wisconsin roadside attraction to save it for your next road trip itinerary!