What happens when a Jackalope meets a dinosaur for the first time?
Flopsy: Who is this big green guy?
Dino: I'm Sinclair the dinosaur!
Flopsy: Weeee! You're fun Sinclair!
Dino: You're fun too! I wish you didn't have to go!
Flopsy: You should come with!
Sinclair: I'm ready to go!
Flopsy: Let's hit the road!
View the original photos!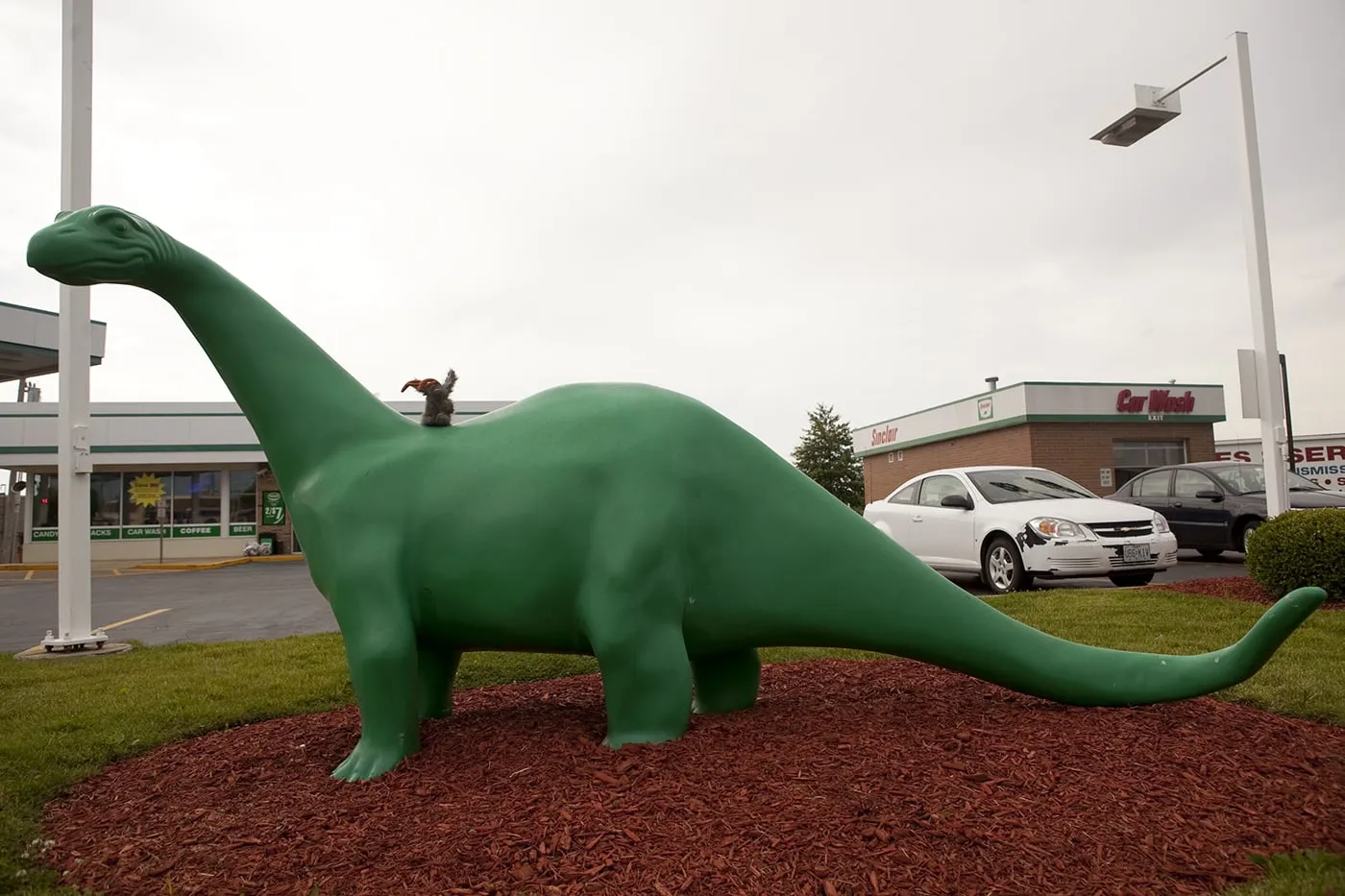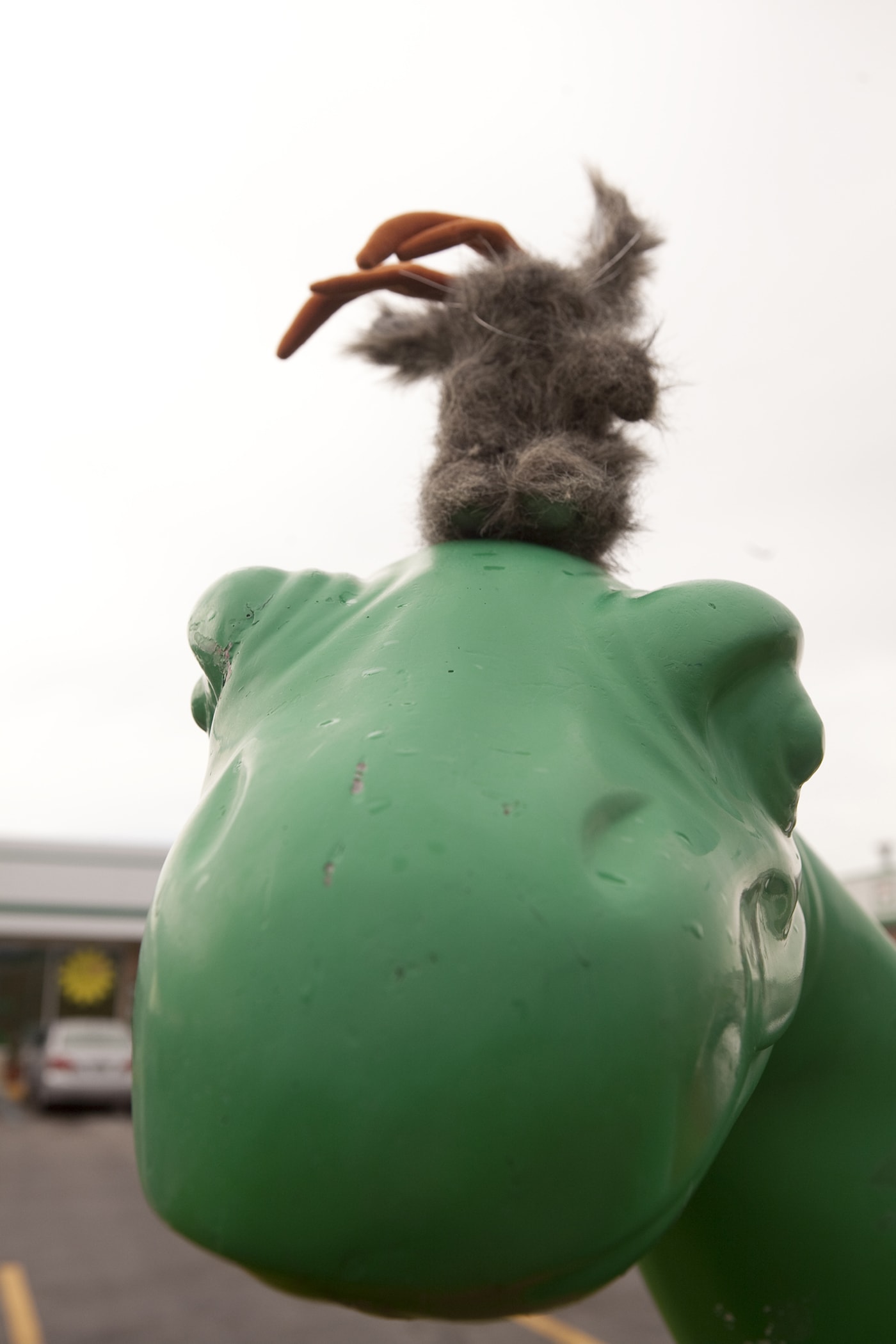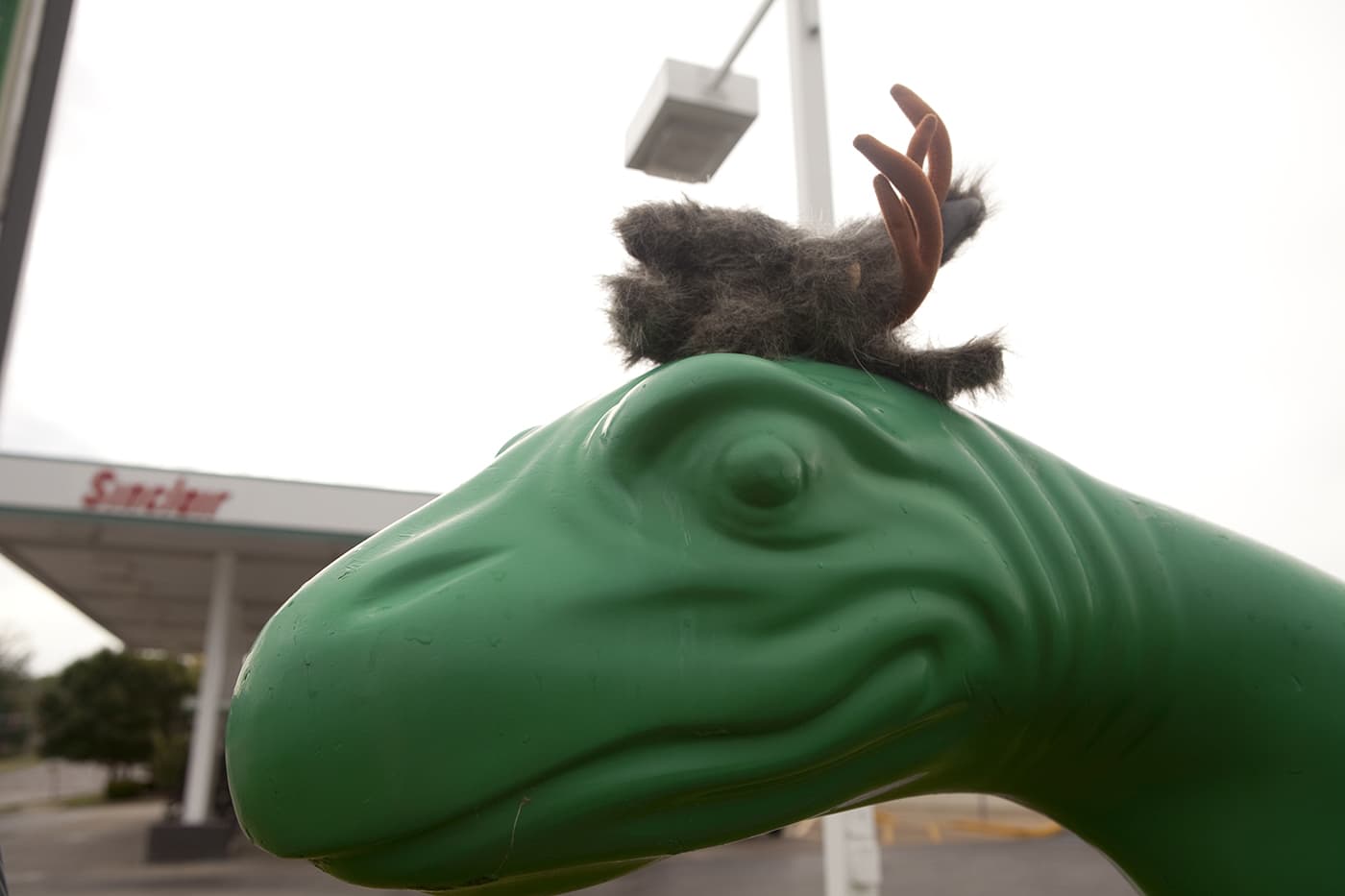 Site: The Sinclair Oil Dinosaur
Location: 4317 Butler Hill Rd, St Louis, MO 63128
Cost: Free (gas will cost you)
Hours: Always visible.
Date:June 7, 2009