Confession: growing up I always thought my hometown of Brookfield, Illinois was special. Why? Because we had a round-a-bout. You see, I thought we had the only round-a-bout outside of Europe. I knew they were common sites there (although I had never seen firsthand) and I knew they were not common sites in the States. So having one only two blocks from my house seemed special.
Of course, as I grew older, I realized that this was not true, and that there were plenty of others. Still, I think my round-a-bout is a rather fun site!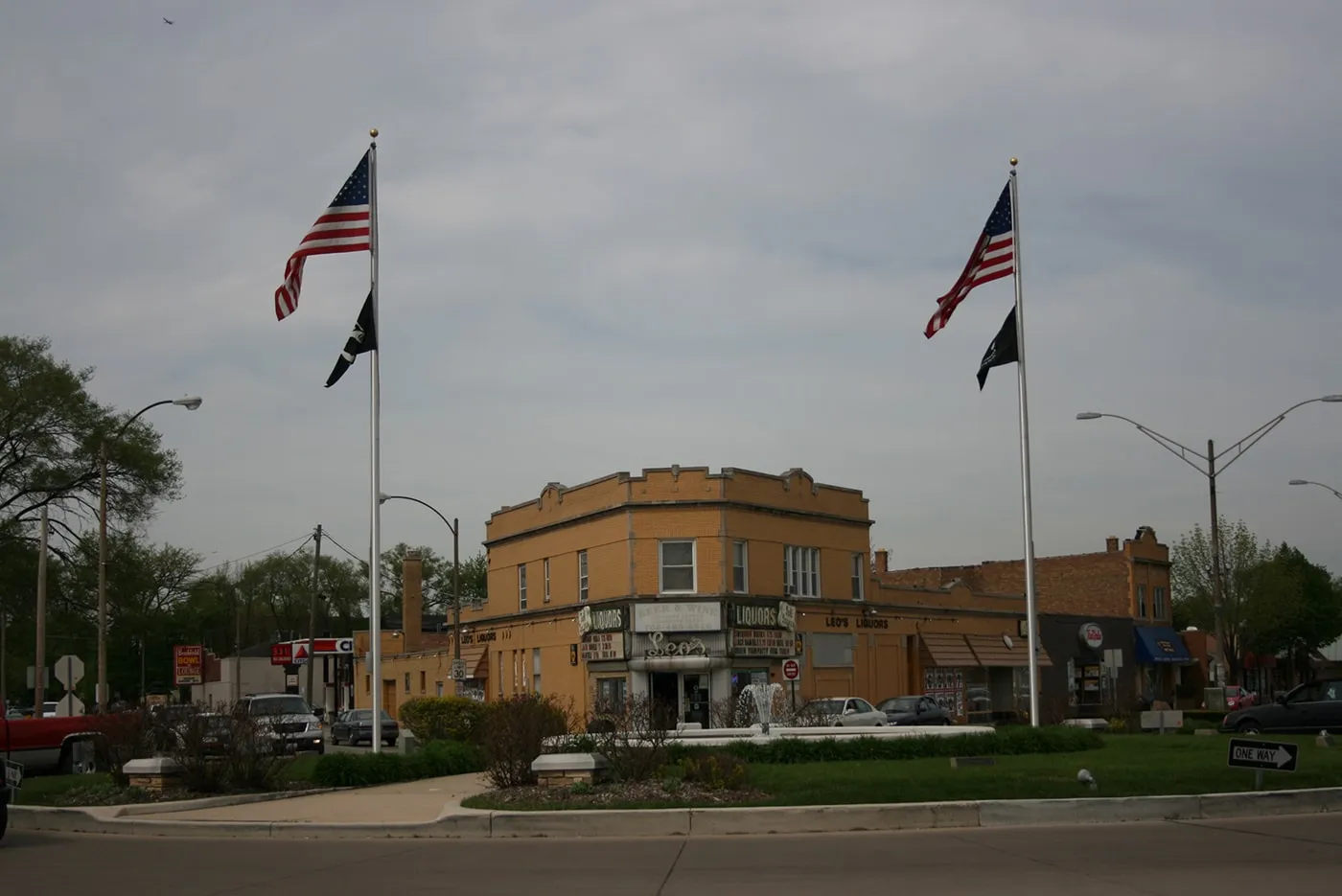 While it is a round-a-bout…but no one calls it that. It's either "The Circle" or "Eight Corners". The first time my mom drove it she drove it backwards. There are a couple of unspoken rules. First, you never ever use your turn signal. Never. Second, when you see an opening, go for it. Third, be sure to stop at the stop sign and be polite and don't go two in a row if others are waiting. OK, so that rule is never followed, but it would be the polite things to do. Fourth, please, please, please don't try to make it into a two lane roundabout! Fifth, (which really should be a given) don't try to go straight. Sixth, never ever use your turn signal.
Site: Veterans Memorial Circle
Location: Intersection of Broadway and Maple and Grand and Washington and Broadway and Maple and Grand and Washington, Brookfield, Il
Cost: Free
Hours: Always visible.
Date: April 8, 2007