Midway through the first day of our Labor Day road trip, my travel companion and I were getting pretty darn hungry. We wanted to stop at somewhere more "local." No Burger Kings or McDonald's for us. So, as we had the World's Largest Bicyclist and FAST: The Fiberglass Statue Factory to see in Sparta, Wisconsin, we decided to find somewhere there. When we say a local Tastee Treet we knew it was the perfect place to stop for our road trip lunch.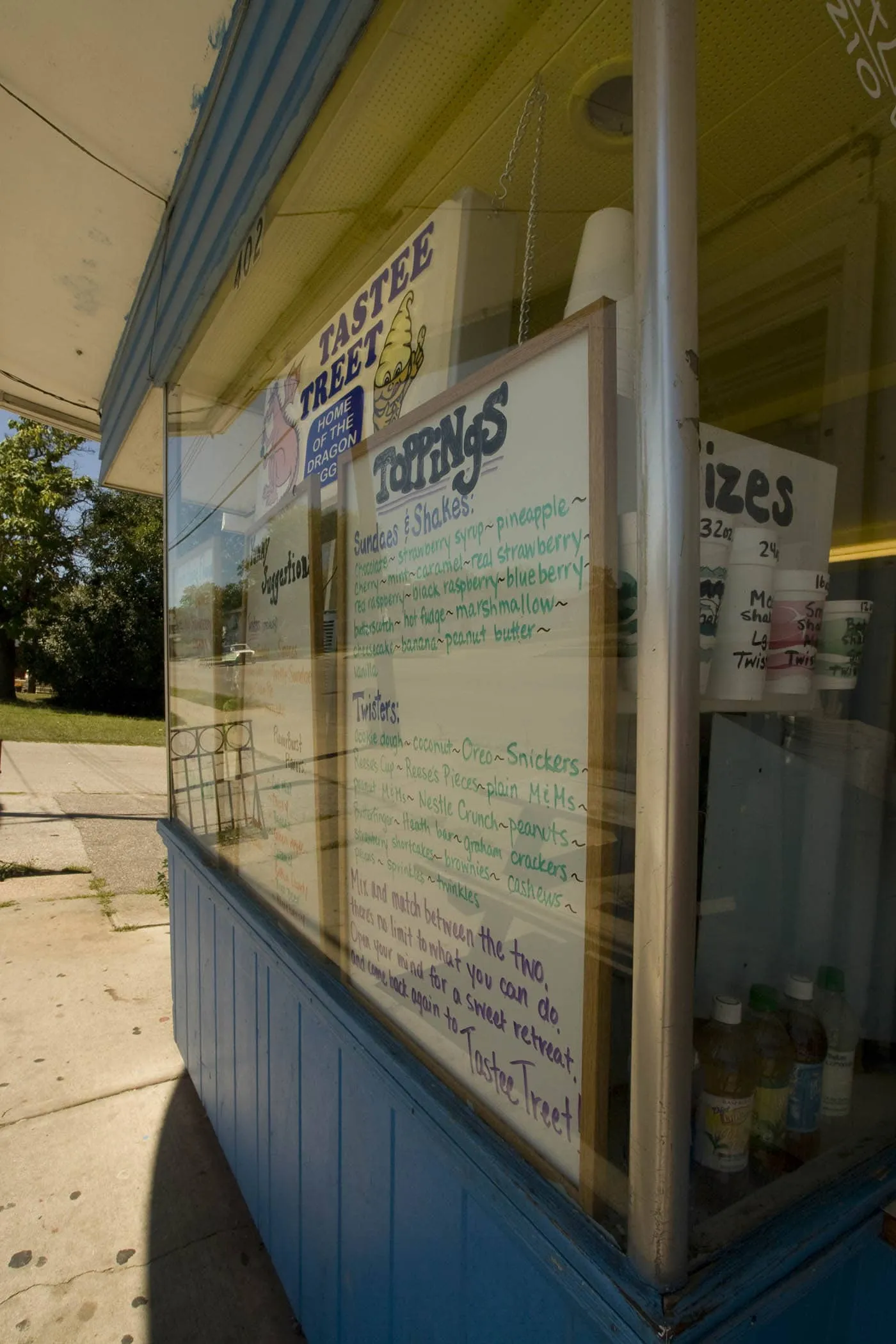 I guess "local" doesn't always equal good though. I waited ten minutes as the only guy working there made my friend's food and then made my corn dog. And then my corn dog came frozen on the inside and goopy on the outside. I couldn't eat it.
Maybe I should have stuck to a cheeseburger and a chocolate milkshake.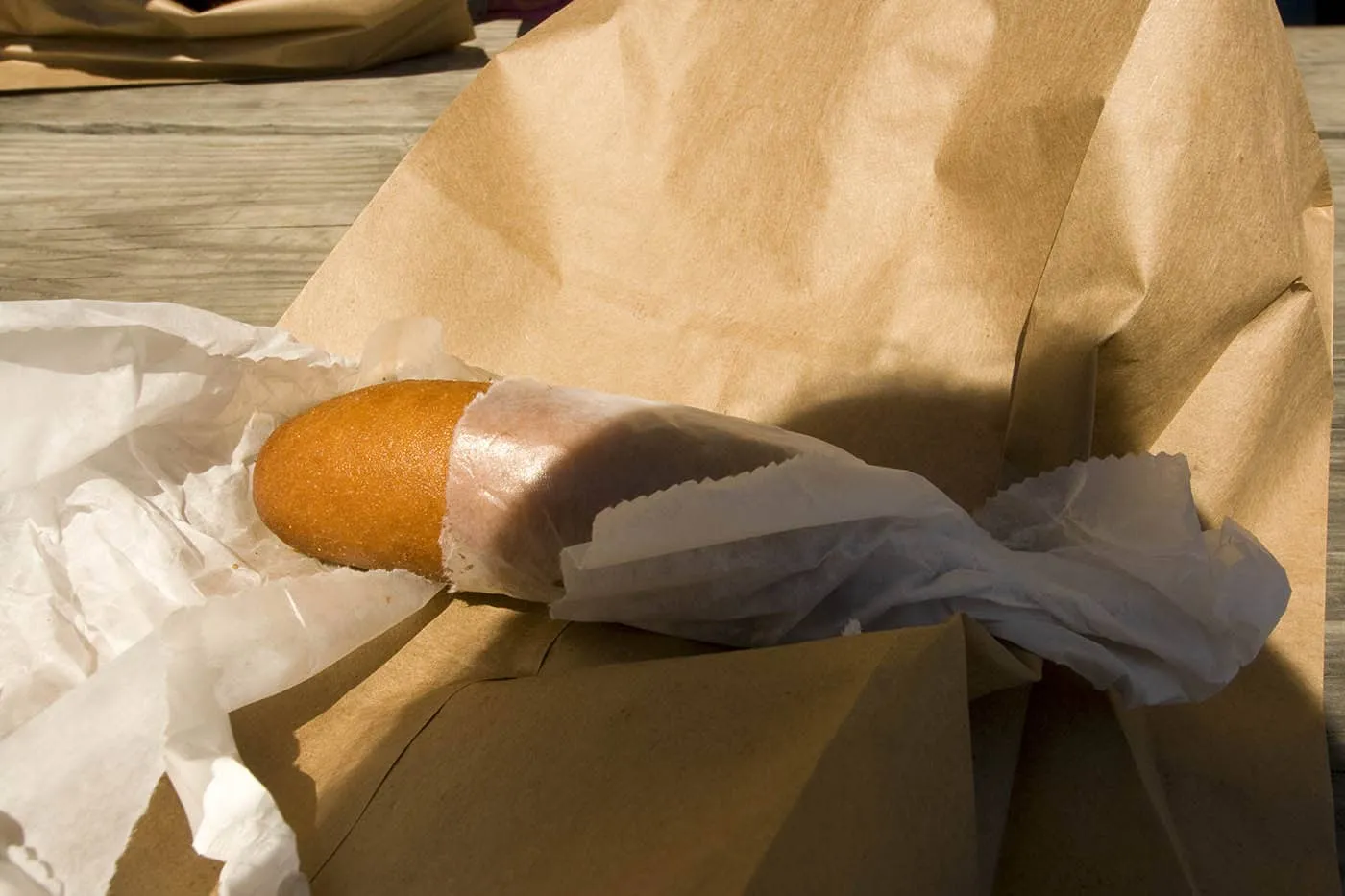 The Tastee Treet in Sparta, Wisconsin has been closed since at least 2012 with nothing taking over the space as of 2020. The fast food stop was a repurposed Tastee-Freez building.
Tastee-Freez has served soft-serve ice cream since 1950 and, by 1965, had 1,600 locations. Today there are 11 locations in 9 states (Alaska, Arizona, California, Florida, Illinois, Maryland, Minnesota, North Dakota, and Vermont), many serving full menus of ice cream cones, burgers, freezes, hamburgers, hot dogs, sandwiches, and sides.
Many of the original locations, such as this one, were redone through the years to house other walk-up food stands.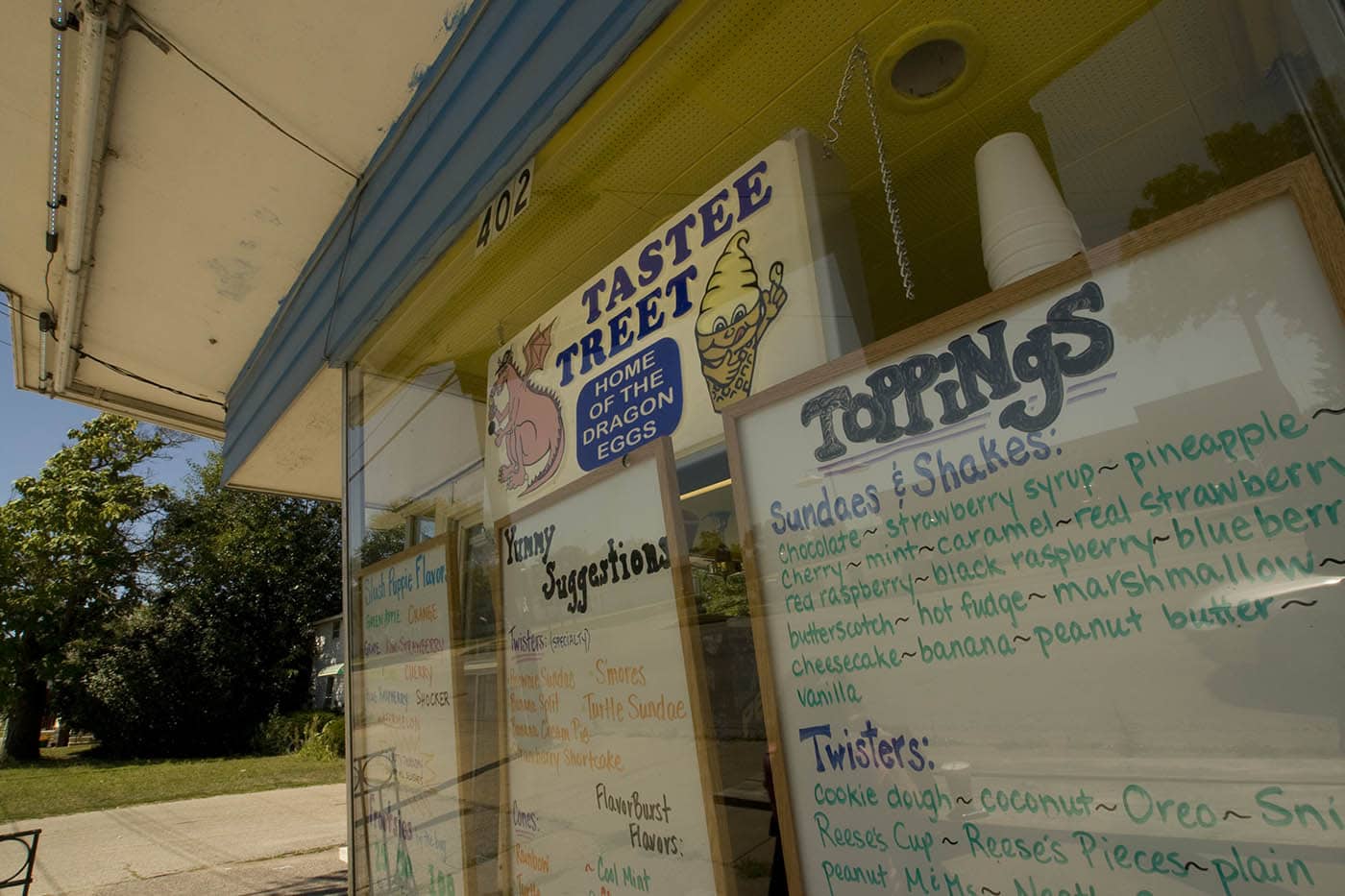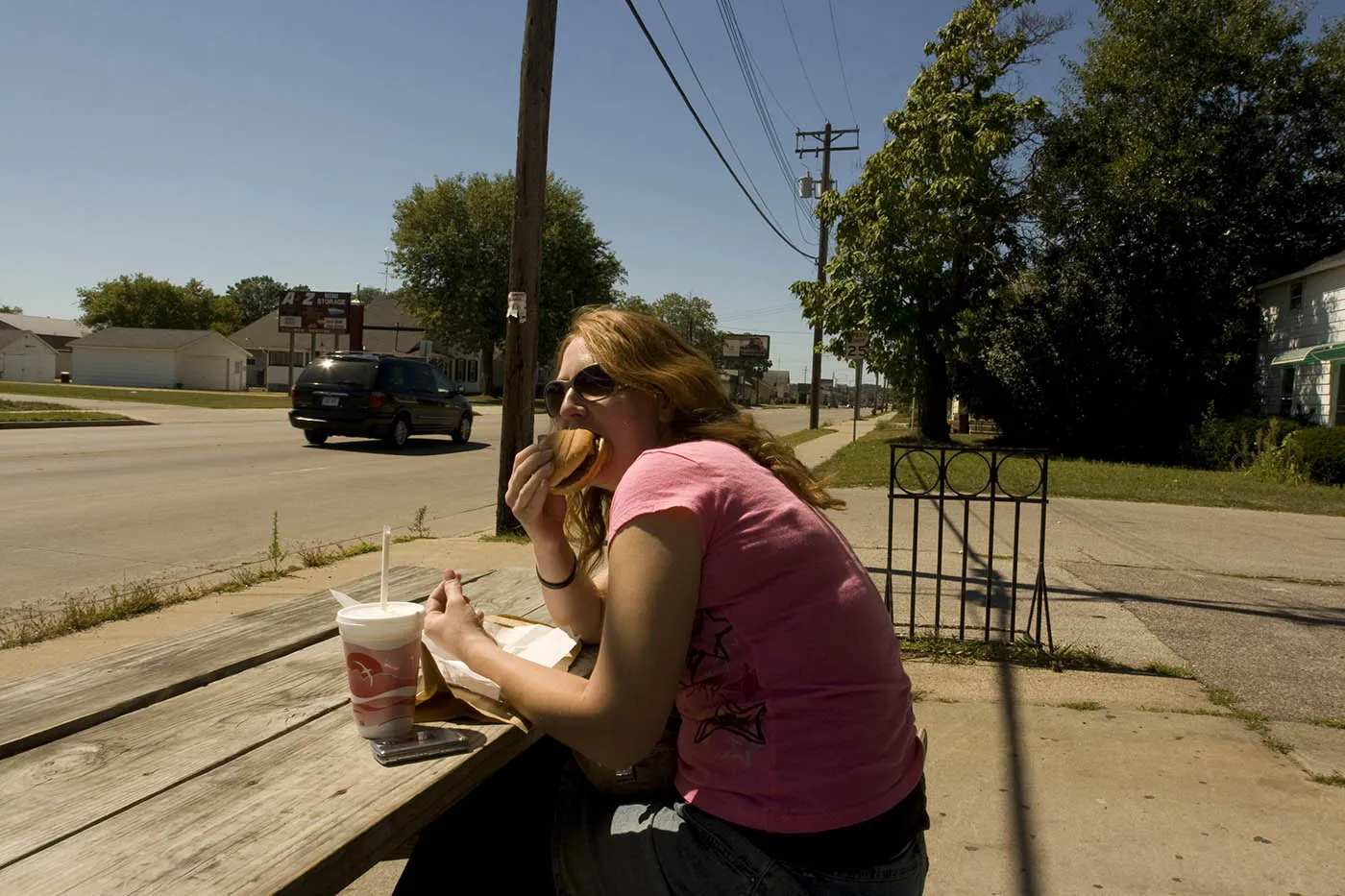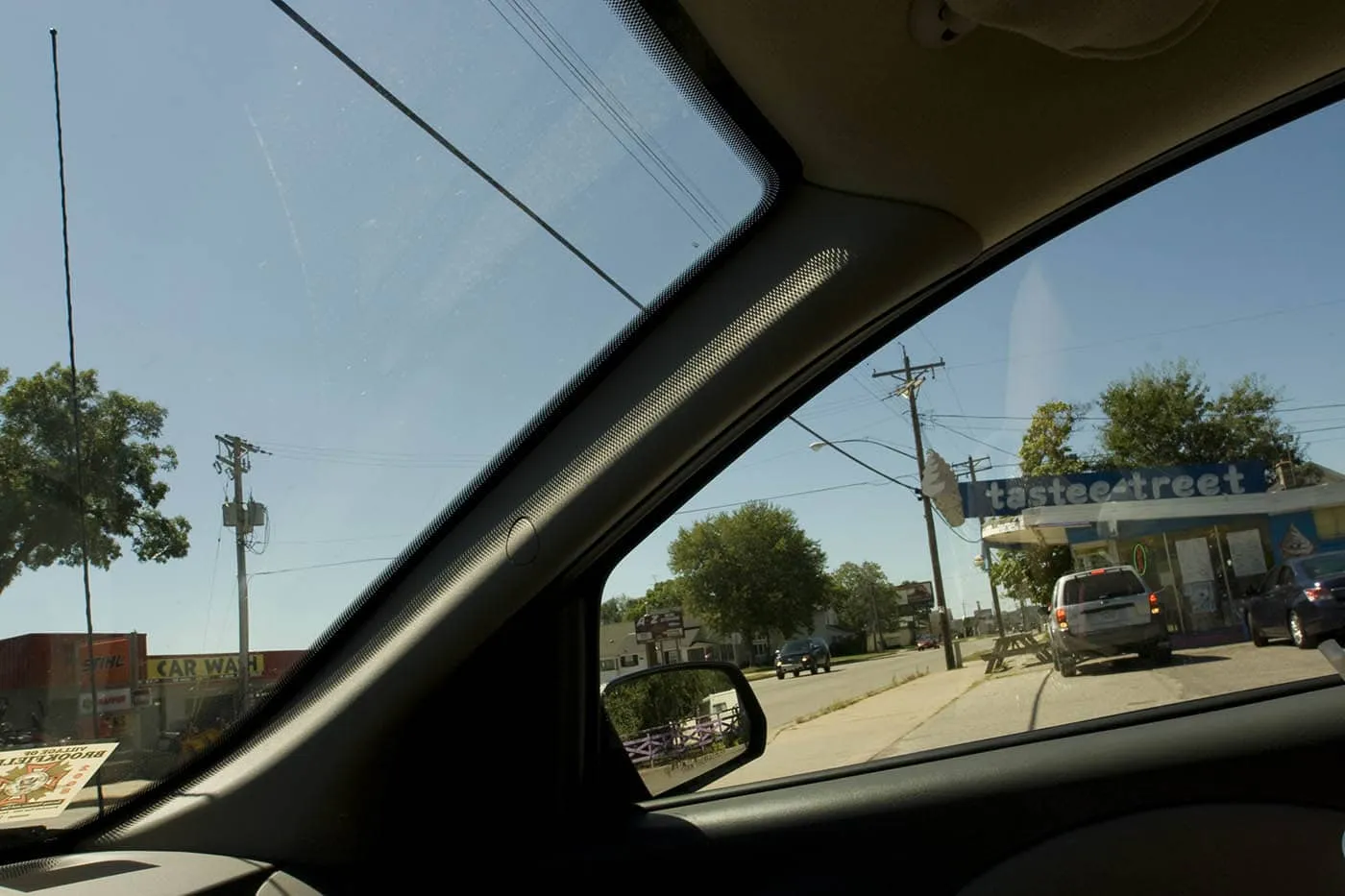 ---
Tastee Treet (Closed)
Location: 112 S Water St, Sparta, WI
Date: August 29, 2008
---