Featured on the Food Network television show "Diners, Drive-Ins, and Dives" in the episode "Like Mama Made" and Welcome to Sweetie Pie's on the Oprah Winfrey Network (OWN), Sweetie Pie's St. Louis is a soul food kitchen in the heart of St. Louis that promises "Mississippi style cookin." And a great stop for lunch when you're taking a road trip through Missouri.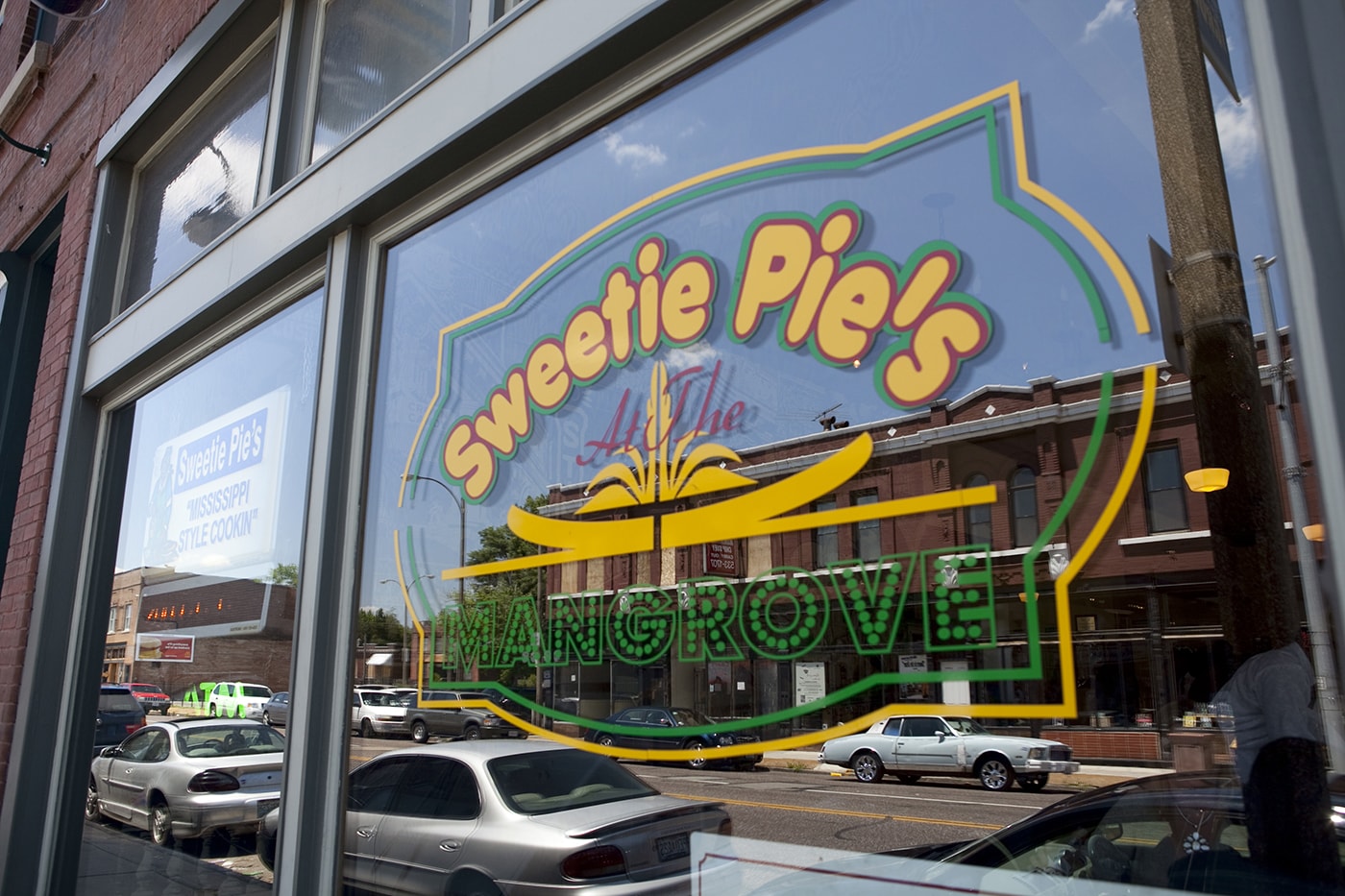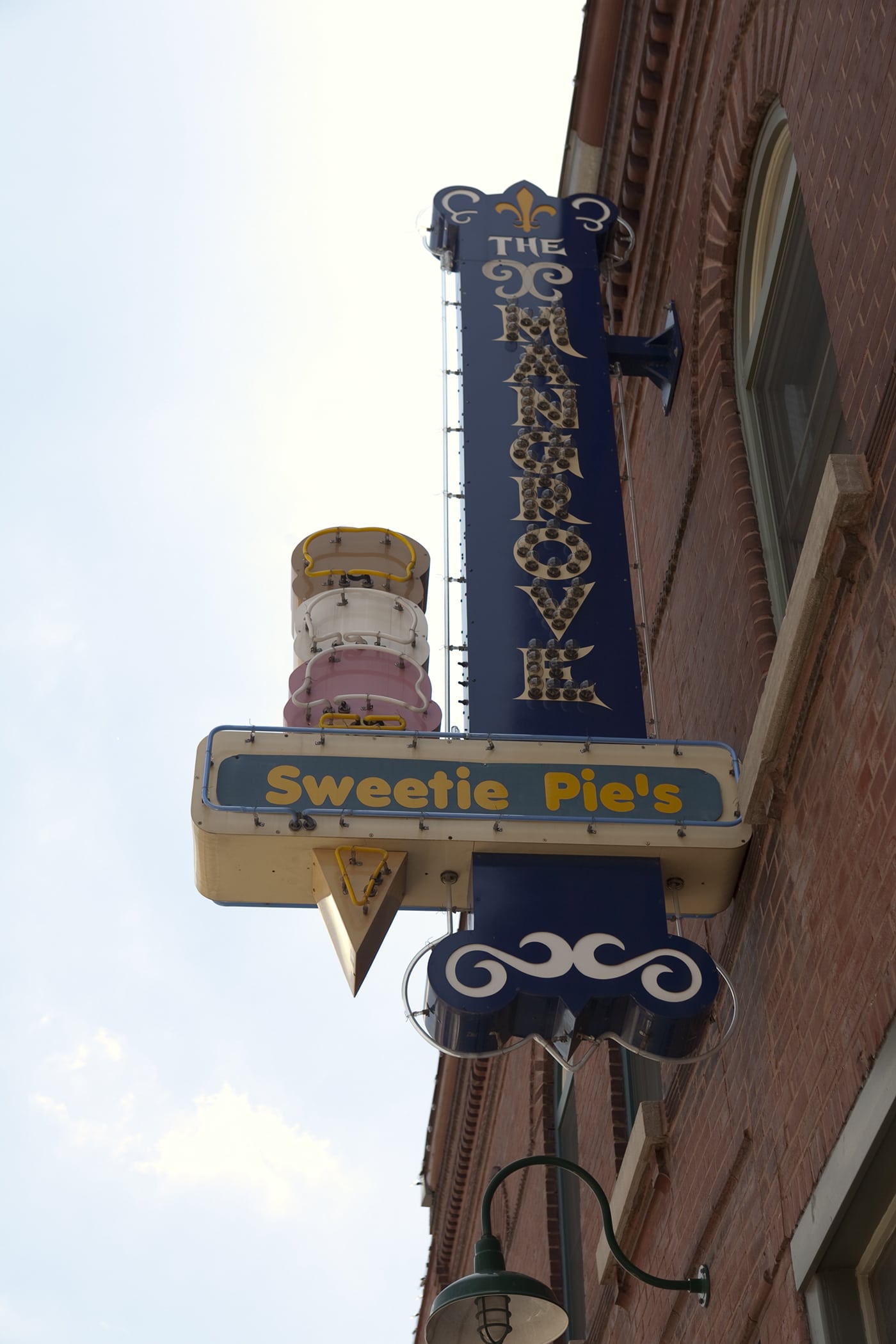 Sweetie Pie restaurant in St. Louis has been owned and operated by Robbie Montgomery since 1997, a former backup singer for Ike and Tina Turner's Famous Musical Revue and featured "Mississippi-style" down home soul food. The specials vary by day and feature soul food classics like fried chicken, catfish, ribs, and pork chops along with sides like okra and mashed and sweet potatoes, all "made with love." (But don't be surprised if they pull the stupid stick on you.)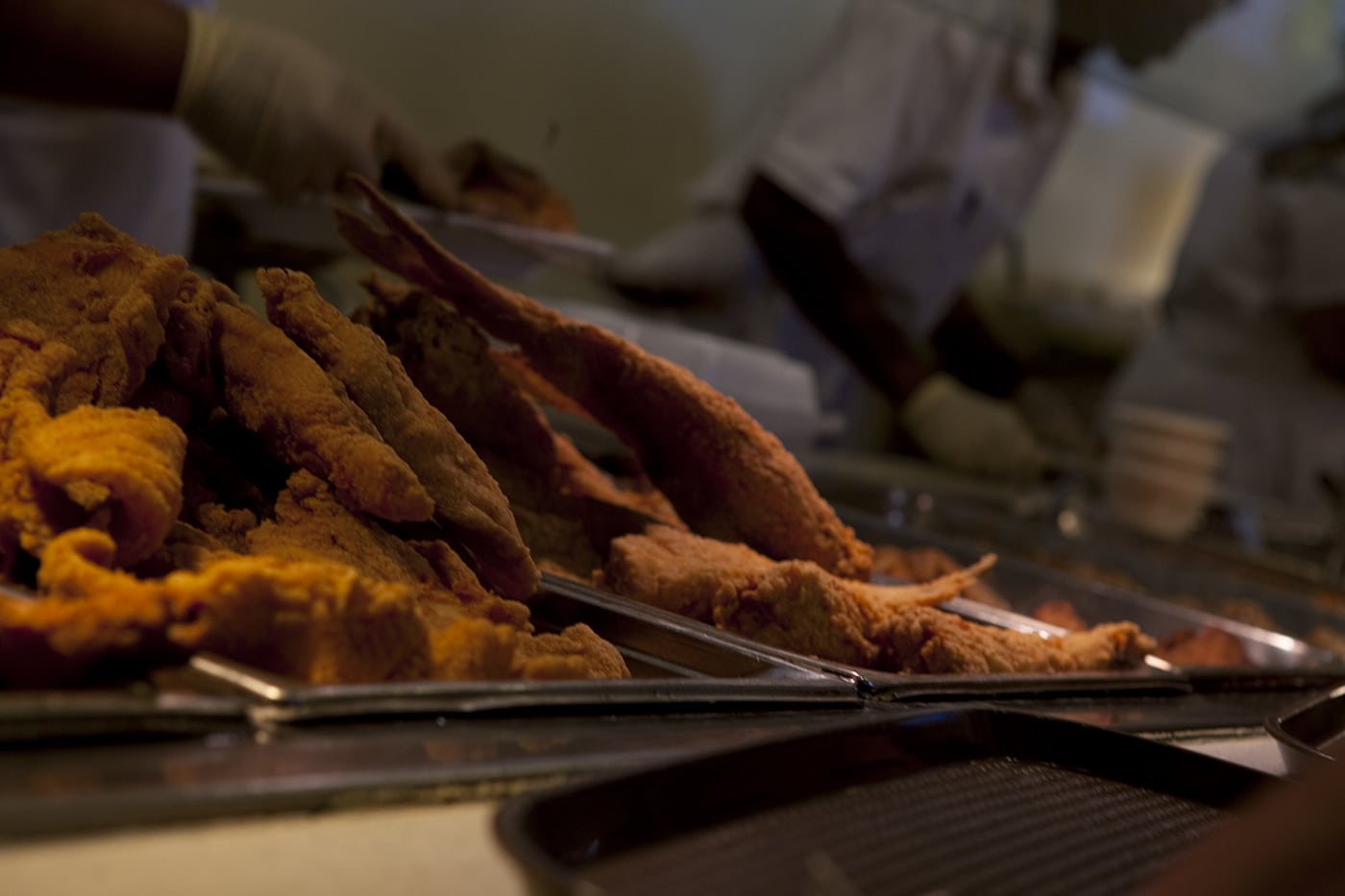 The first half of the dining experience is all classic cafeteria. You stand in line, grab a drink from the case and order up your entree and sides, which you pile on a tray. But as soon as you pay at the register the experience transforms. A waiter grabbed my tray for me and found the table, brought me a glass of ice and some butter and checked in to make sure everything was OK. It was warm and comforting service with a smile.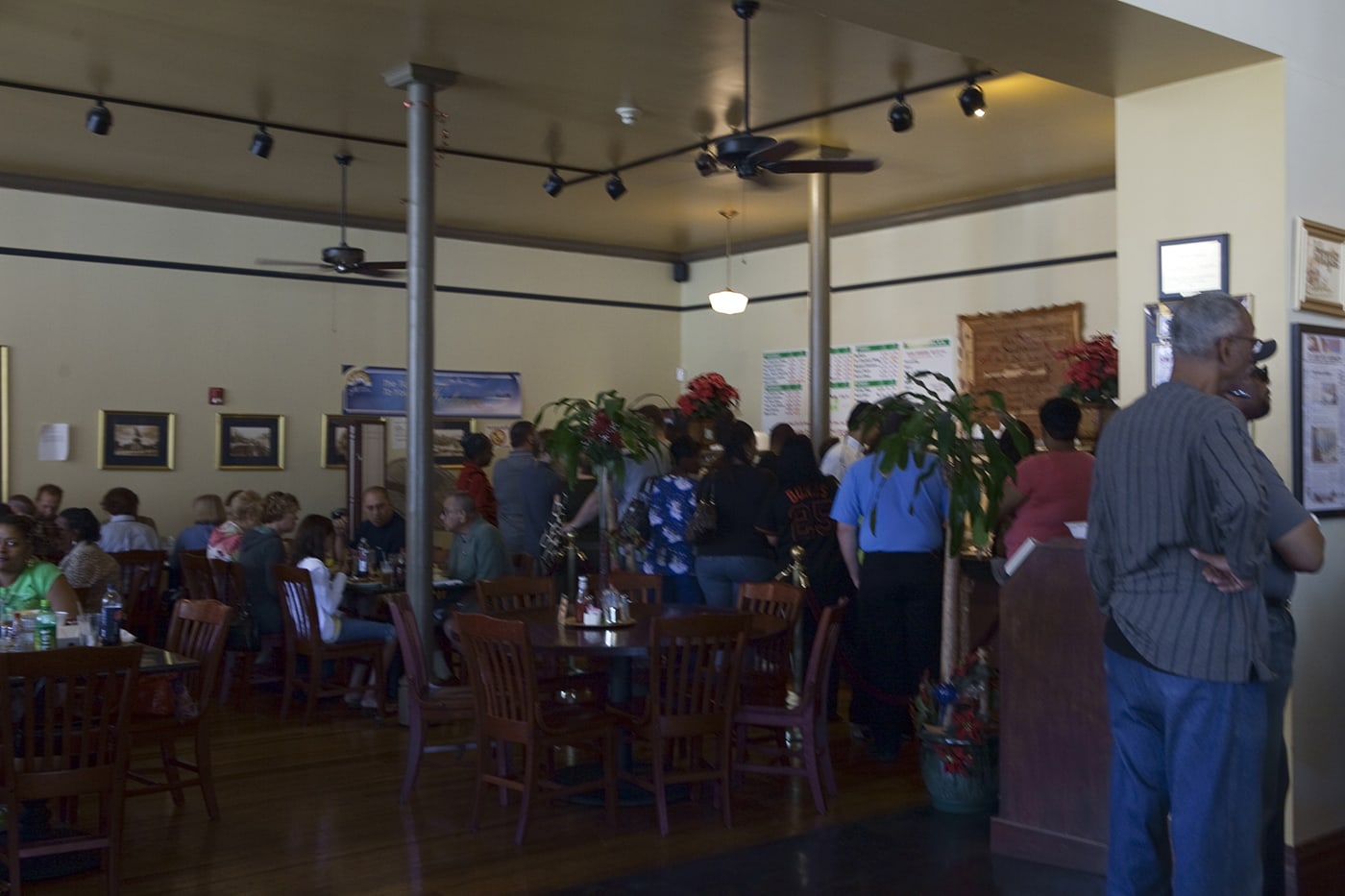 I ordered their smothered pork, which was absolutely delicious: tender chunks of bone-on meat that collapsed under the fork and under thick creamy gravy. I had a tough time deciding though, because everything looked so good. My friend had their fried chicken which was crispy and juicy. YUM.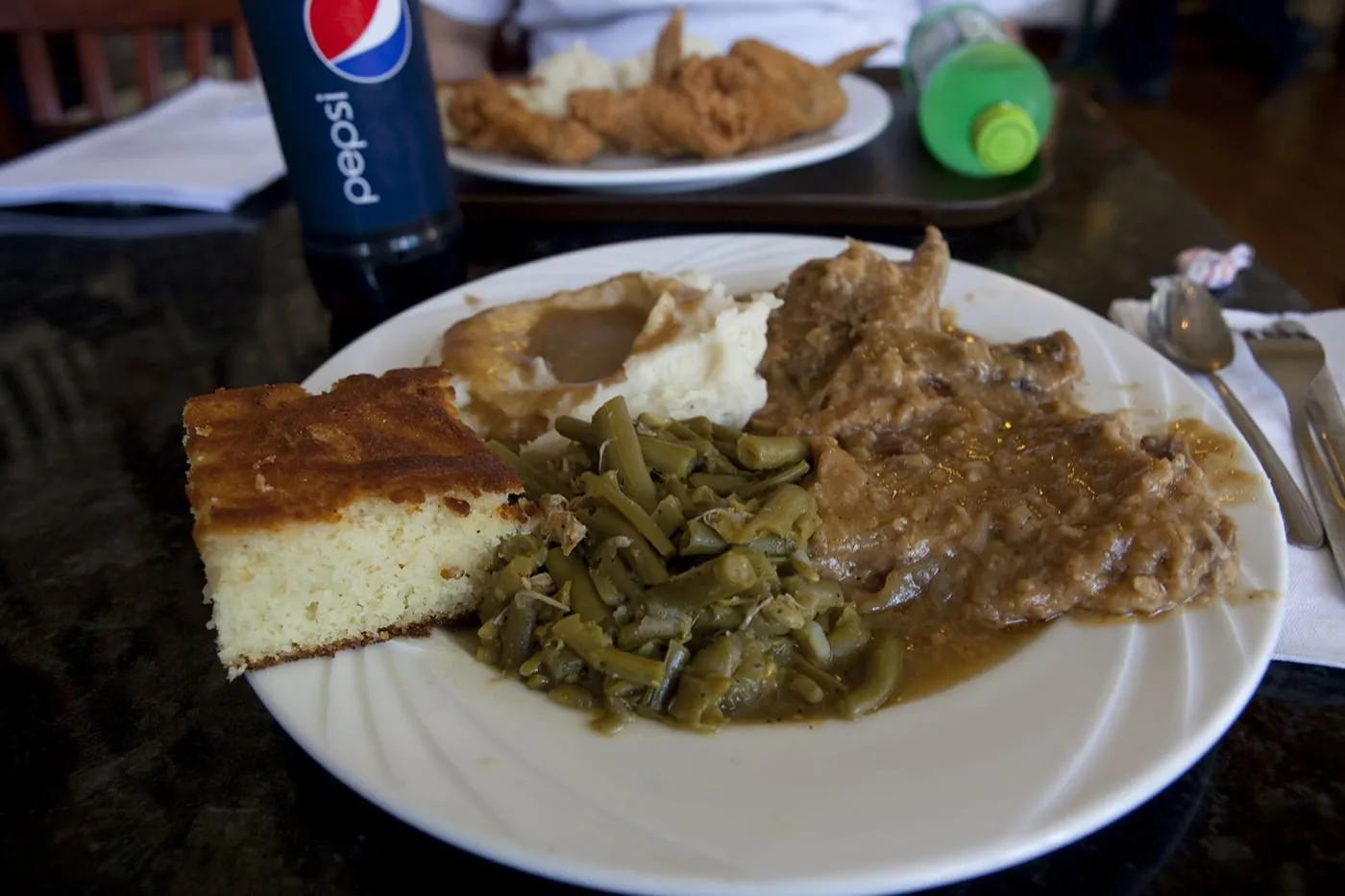 (And yes, I totally realize that I totally failed and didn't even order the mac and cheese that they are famed for…guess I have to go back?)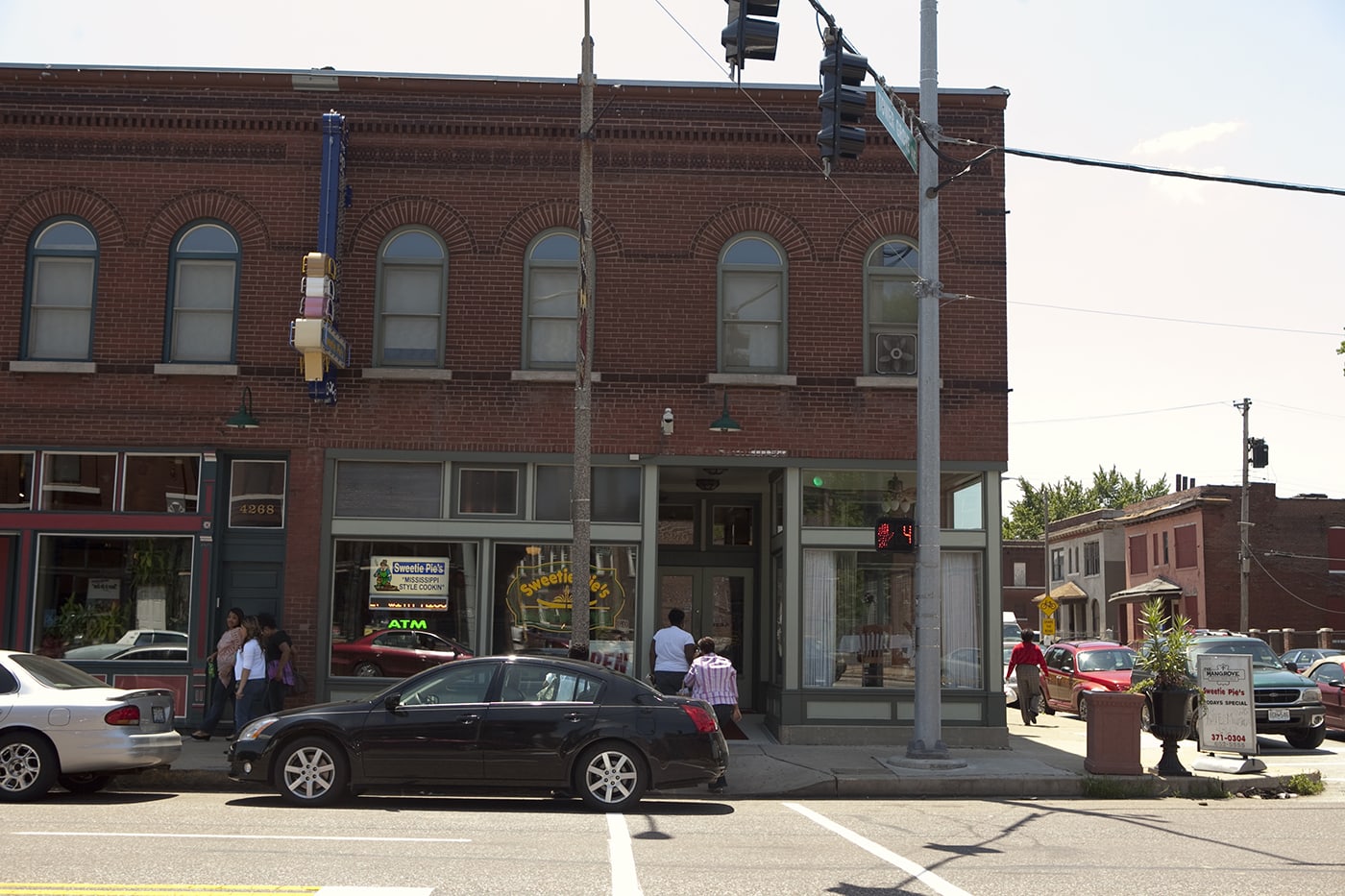 ---
Sweetie Pie's At The Mangrove on Manchester Ave. has since closed. Other locations are still open.
---
Sweetie Pie's St. Louis, MO
(314) 371-0304
4270 Manchester Ave
St Louis, MO 63110
---
If you're looking for more stops for your St. Louis road trip, be sure to check out The City Museum and the Sinclair Oil Dinosaur.