The Guardian Auto Rebuilders muffler man in Evergreen Park, Illinois stood atop the auto body shop for many years. Also known as the "super shiny muffler man," the Bunyan-style giant sported a sleek coat of Du Pont Chroma base glittery red and blue car paint that gave him an extra sparkle.
The muffler man was strapped to the top of the car shop since at least 1997 and he had many makeovers in that time. These photos were taken on a road trip around Chicago in 2007 but previously, he wasn't so shiny (he was repainted after a tornado toppled him in 1998) and later he carried a hockey stick in his hands.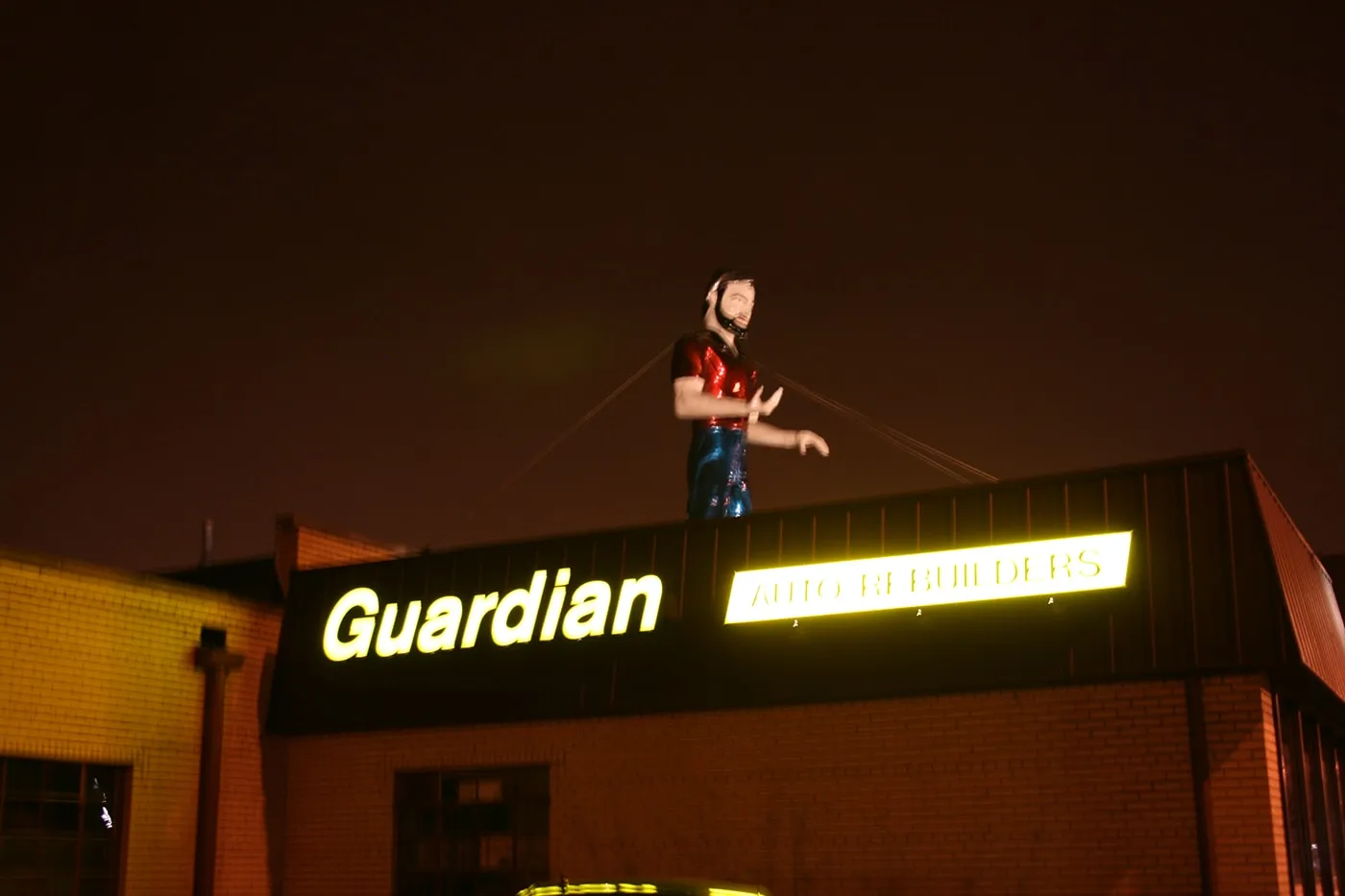 In early 2017, the muffler man was knocked off the roof in a wind storm. The auto repair shop's owner has declared that this Illinois roadside attraction will be repaired and will one day grace the roof again. But so far, he is still in hiding.
In the mean time, while we wait for the Evergreen Park Muffler Man to return, you can get your Bunyan man fix by visiting the ones at Lambs Farm in Libertyville, Illinois or Roanoke, Virginia.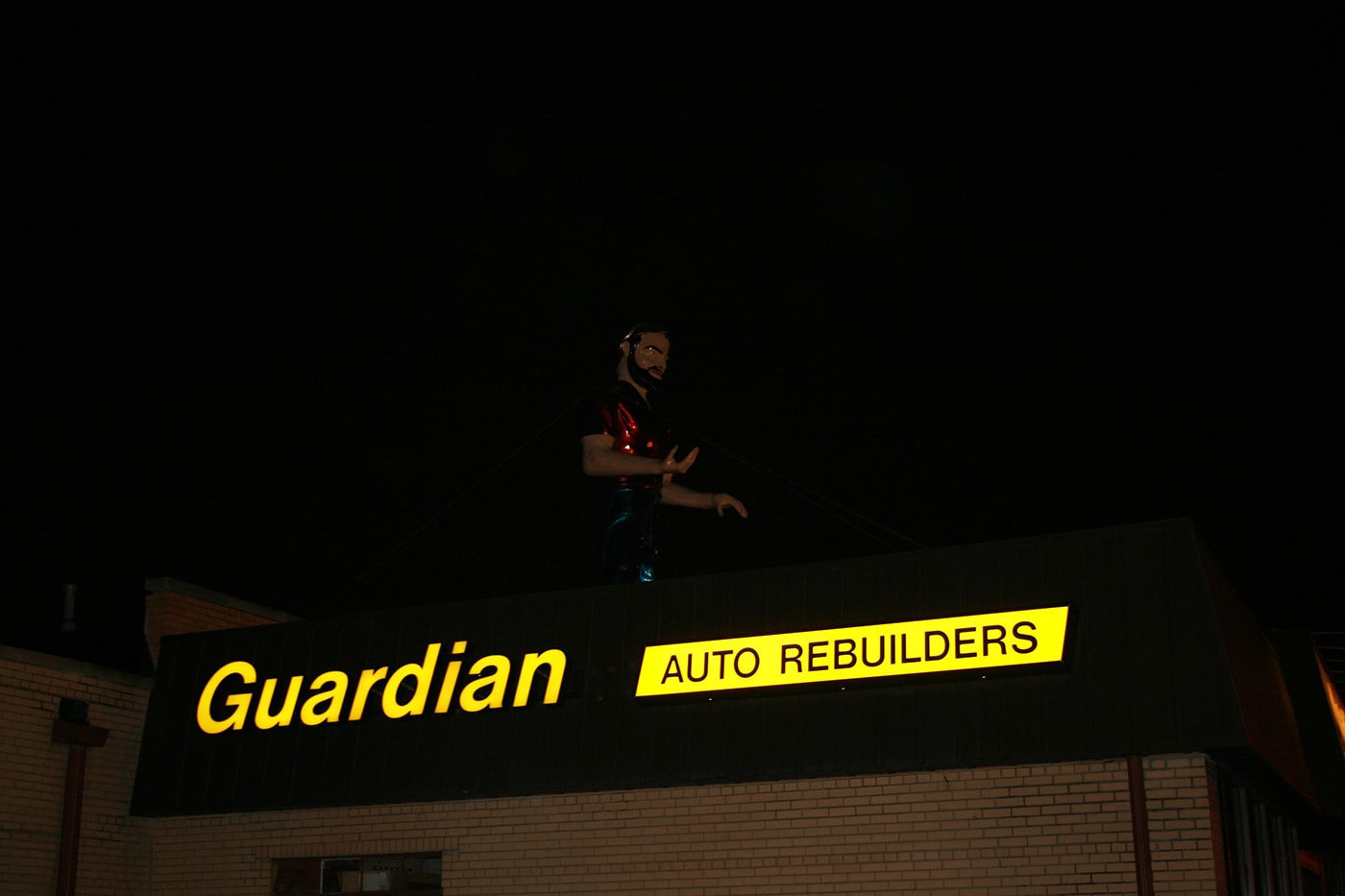 Guardian Auto Rebuilders Muffler Man
Reported (Temporarily) Gone
Location: 8939 S. Kedzie, Evergreen Park, IL
Hours: Always Visible, Auto Shop hours vary
Cost: Free to See