You can't possibly talk about Seattle as a travel destination without talking about the Space Needle! Seattle has one of the most unique skylines in the world. While most are known for skyscrapers, Seattle's has a slightly shorter alienesque tower that would rival something in a sci-fi movie.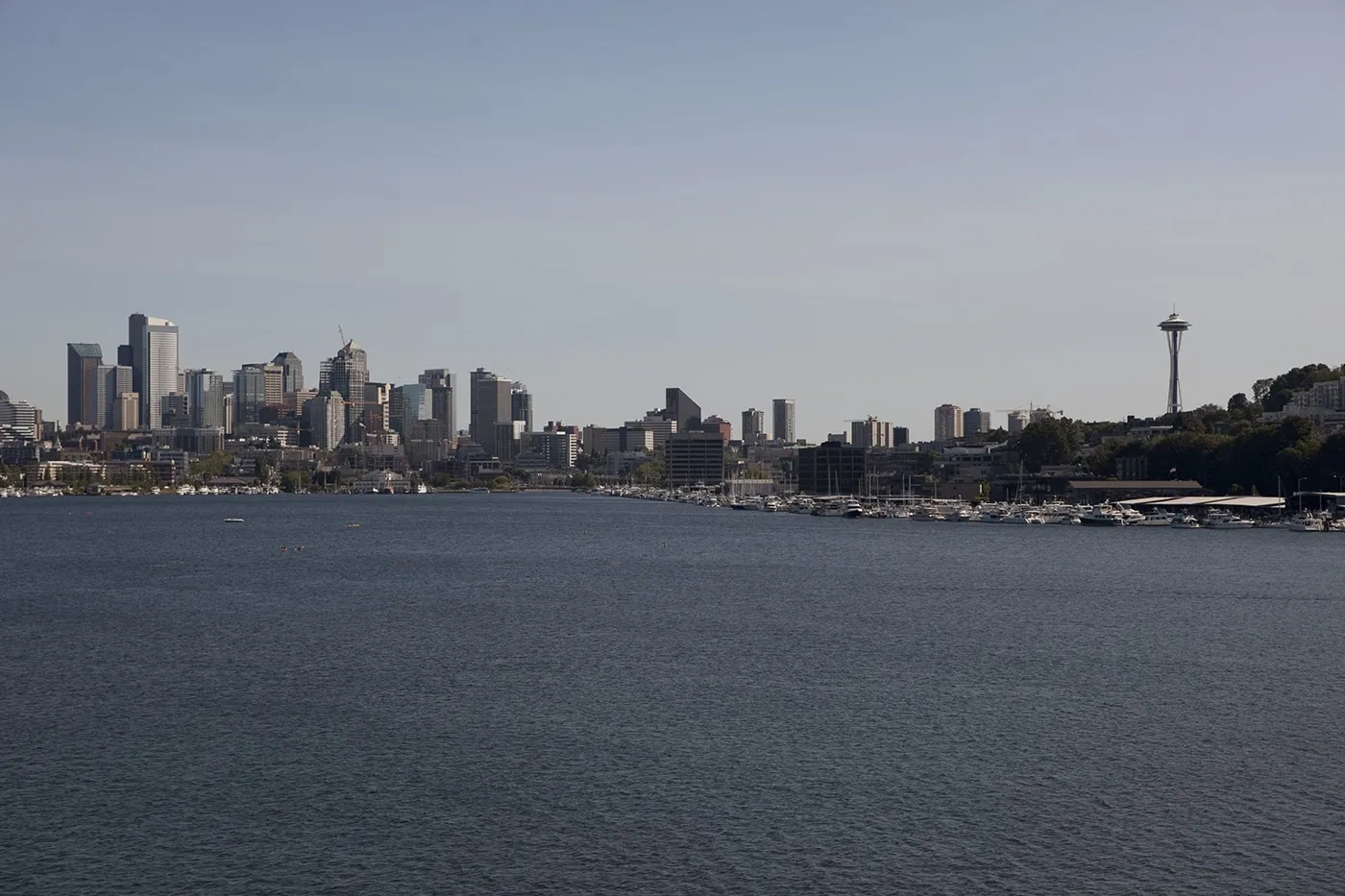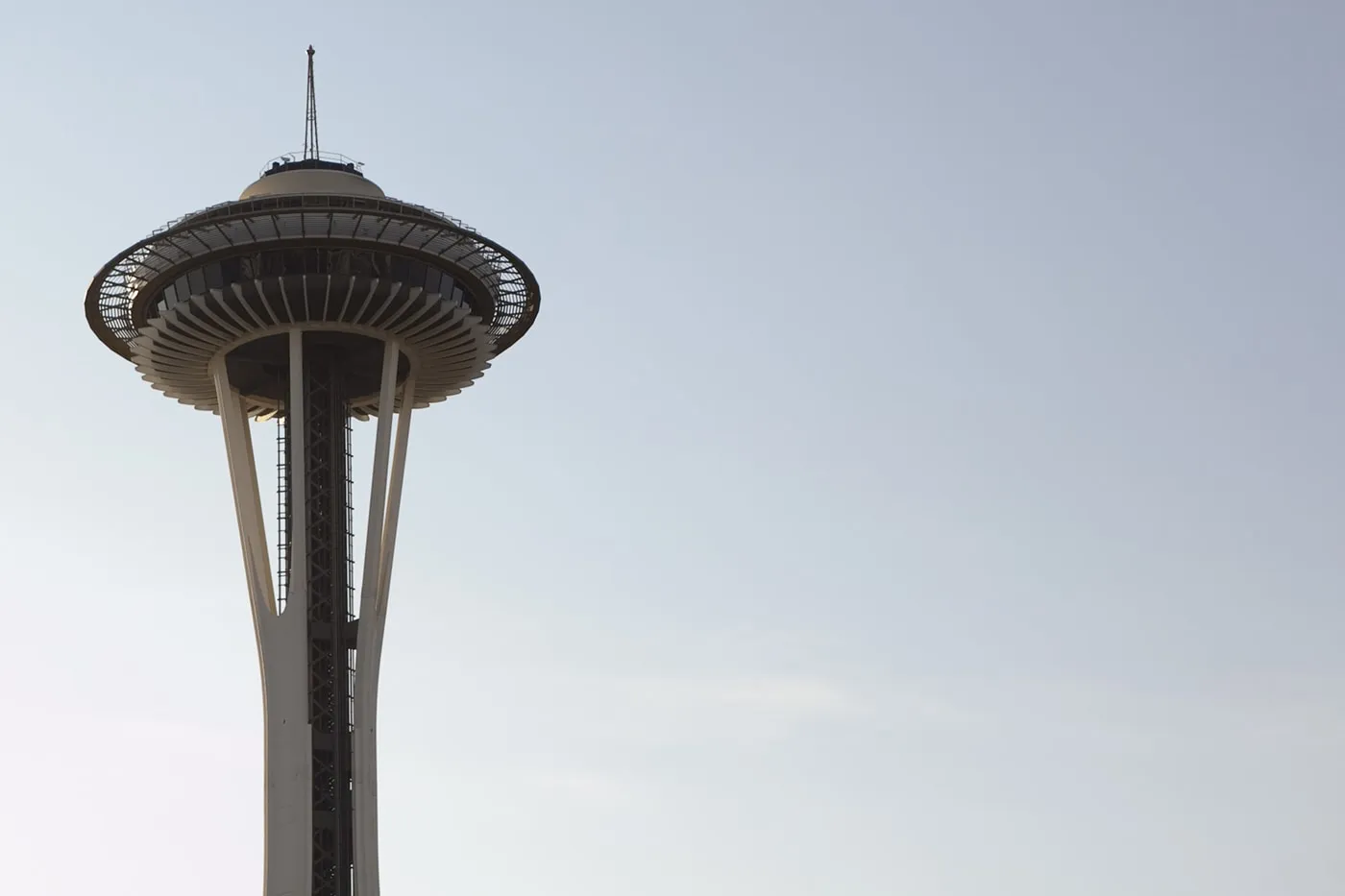 The Space Needle was constructed for the 1962 World's Fair. The design was a merging between two architects' ideas, a mix between a large balloon fixed to the ground and a flying saucer. At 605 feet the Space Needle is far from being the tallest building in the world, but observation deck at 520 feet offers some impressive views of the city and nearby mountains such as Mount Rainier. A floor below there is also a rotating restaurant for some truly unique views.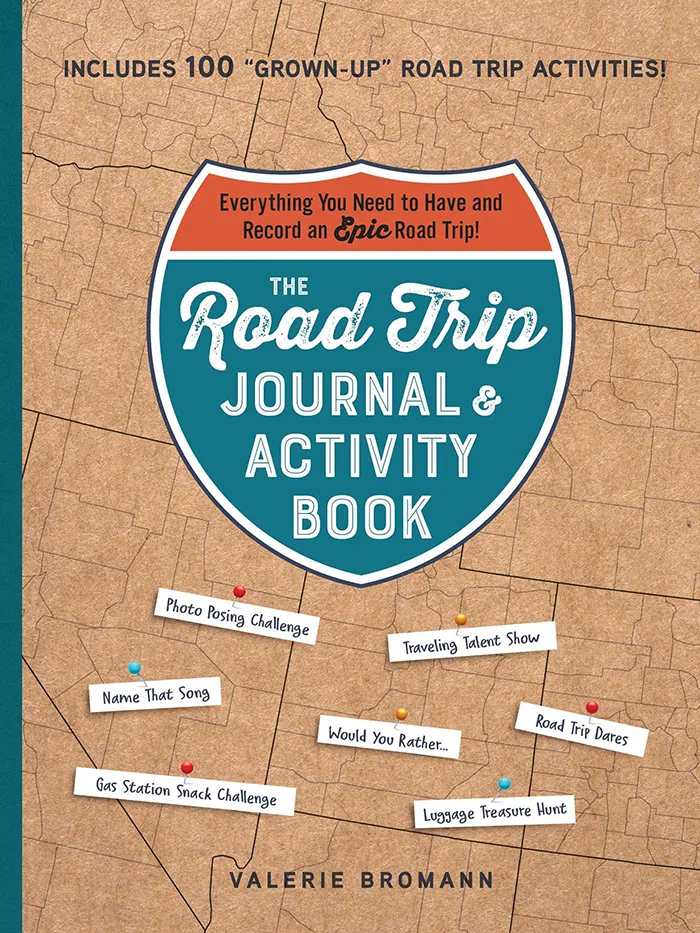 The Road Trip Journal & Activity Book
Everything You Need to Have and Record an Epic Road Trip!
Enjoy fun games and challenges to pass the time on your next road trip and have a keepsake to look back on for years to come with this entertaining must-have for your next vacation.
It's definitely one of the "must-dos" for Seattle and one of the most popular tourist attractions in Washington. And a definite silly site indeed.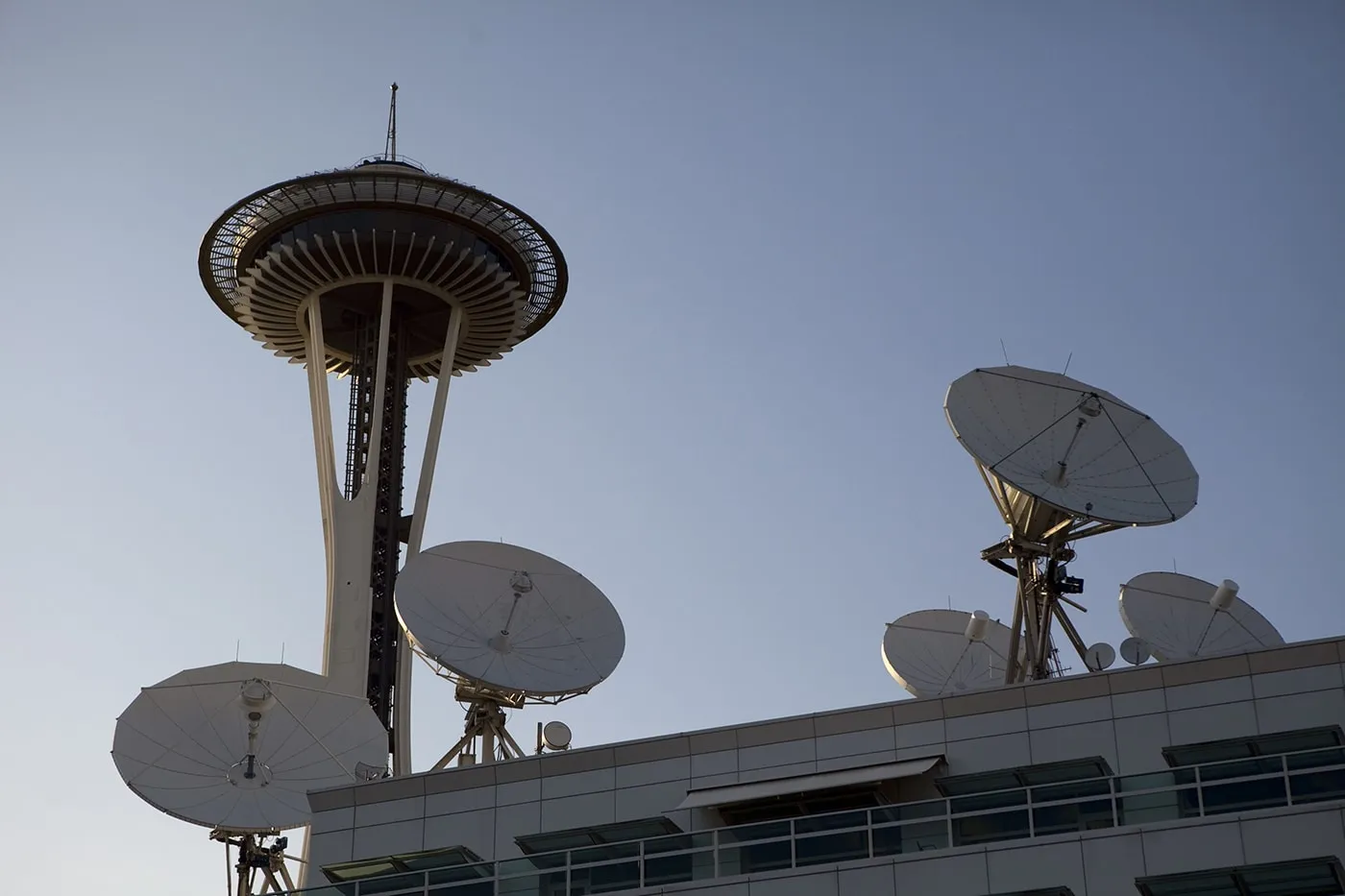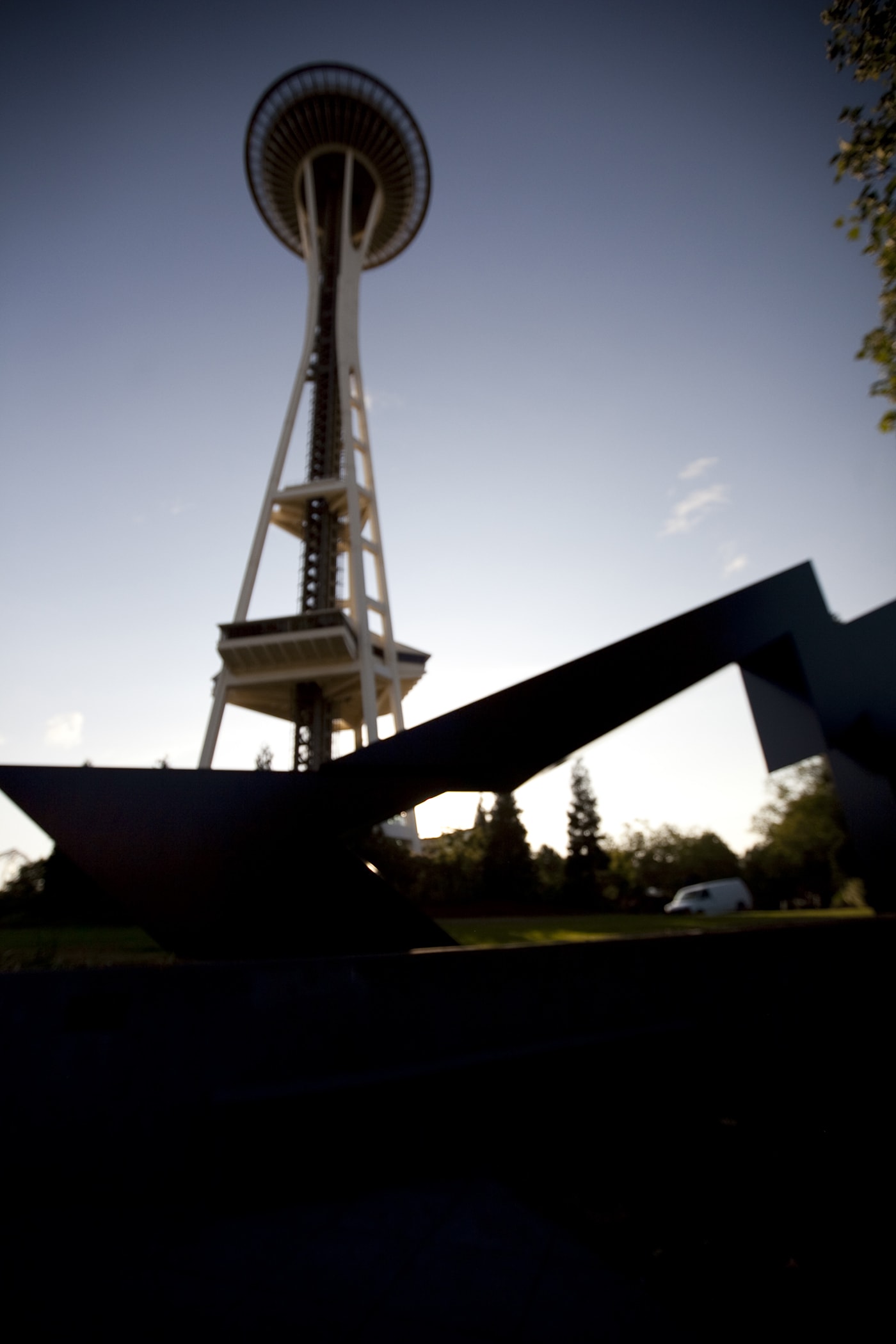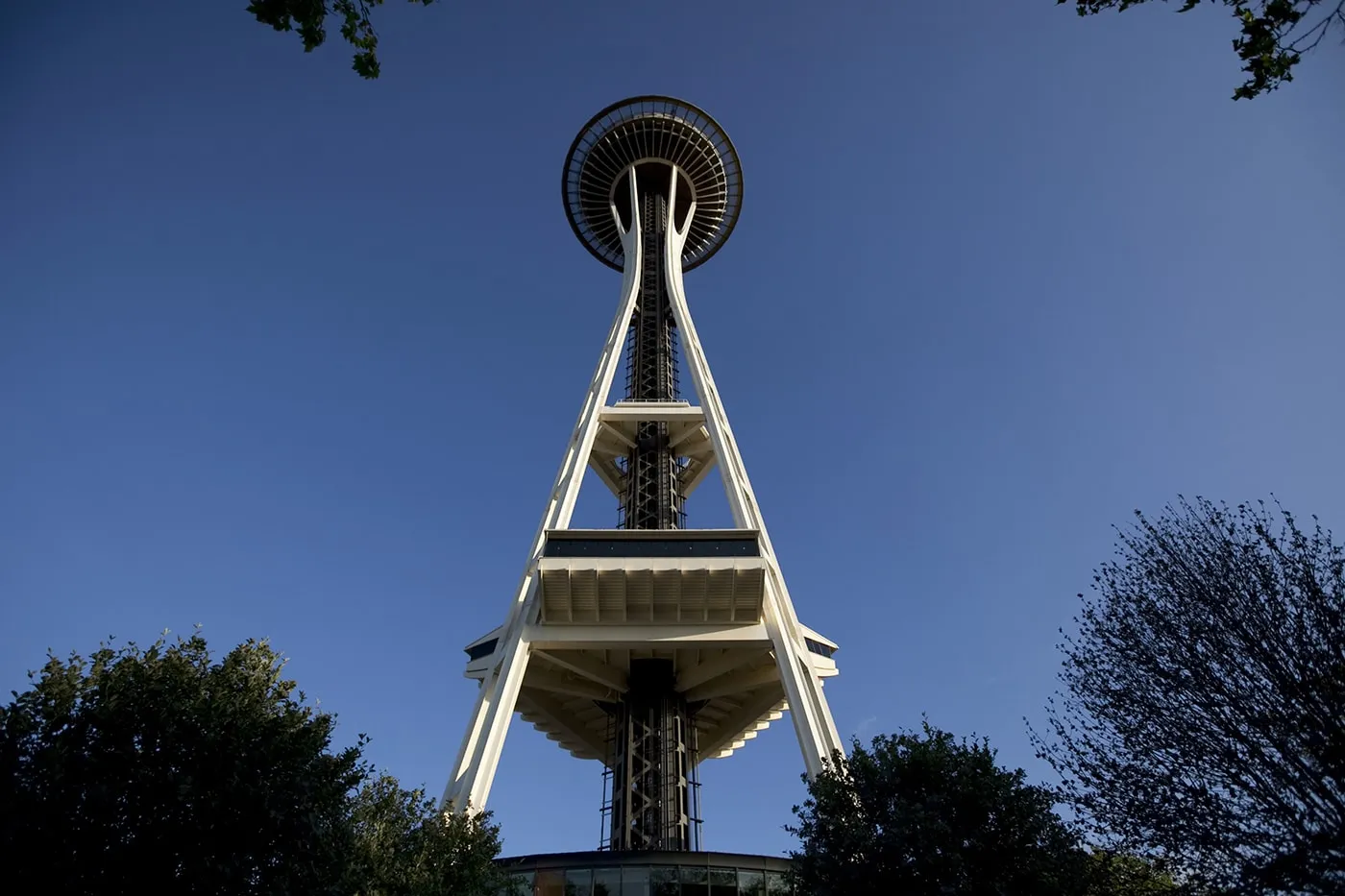 The Space Needle is definitely fun to look at, but it is also fun to go up! There are some pretty amazing views of all of Seattle from up there: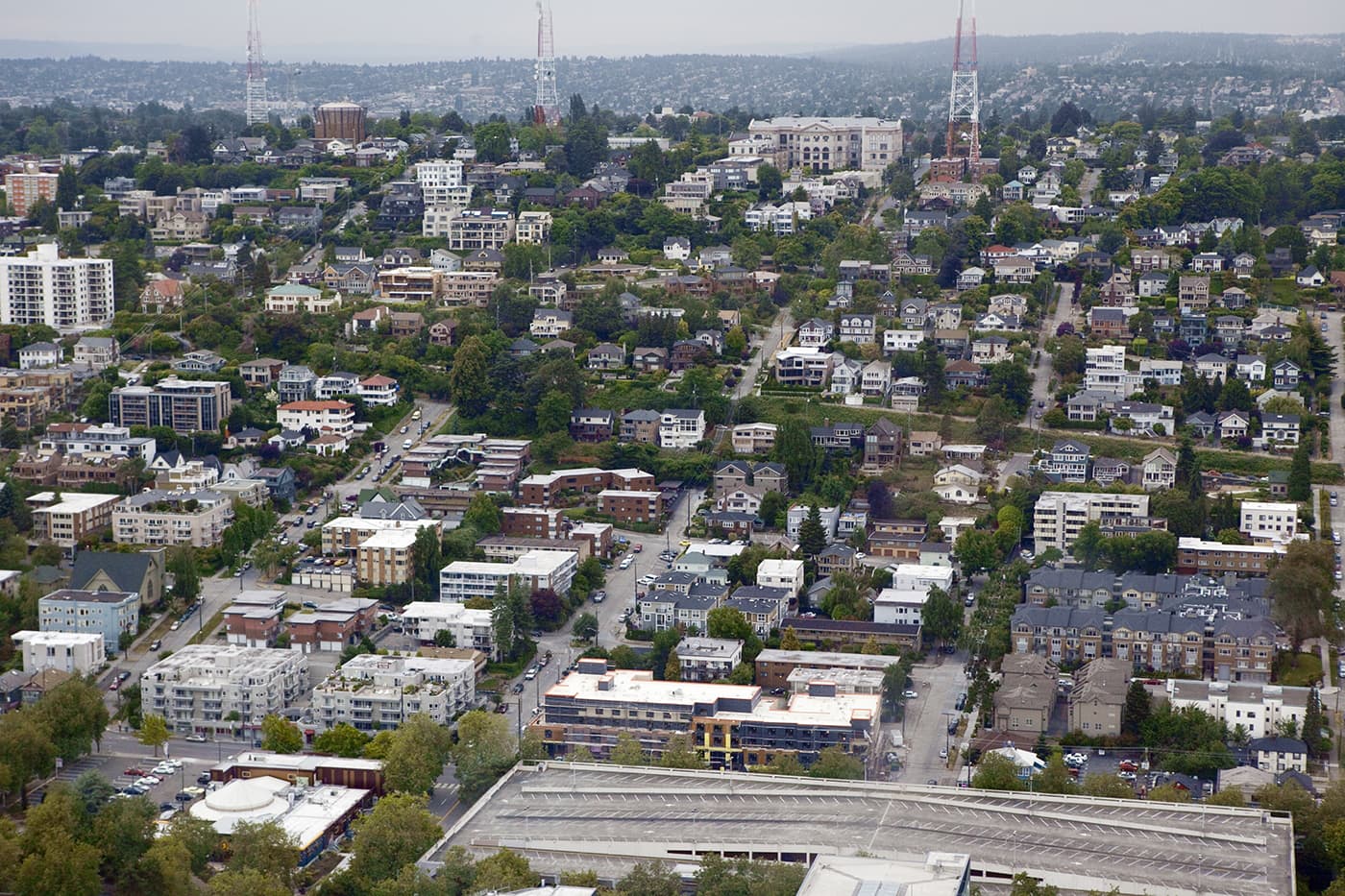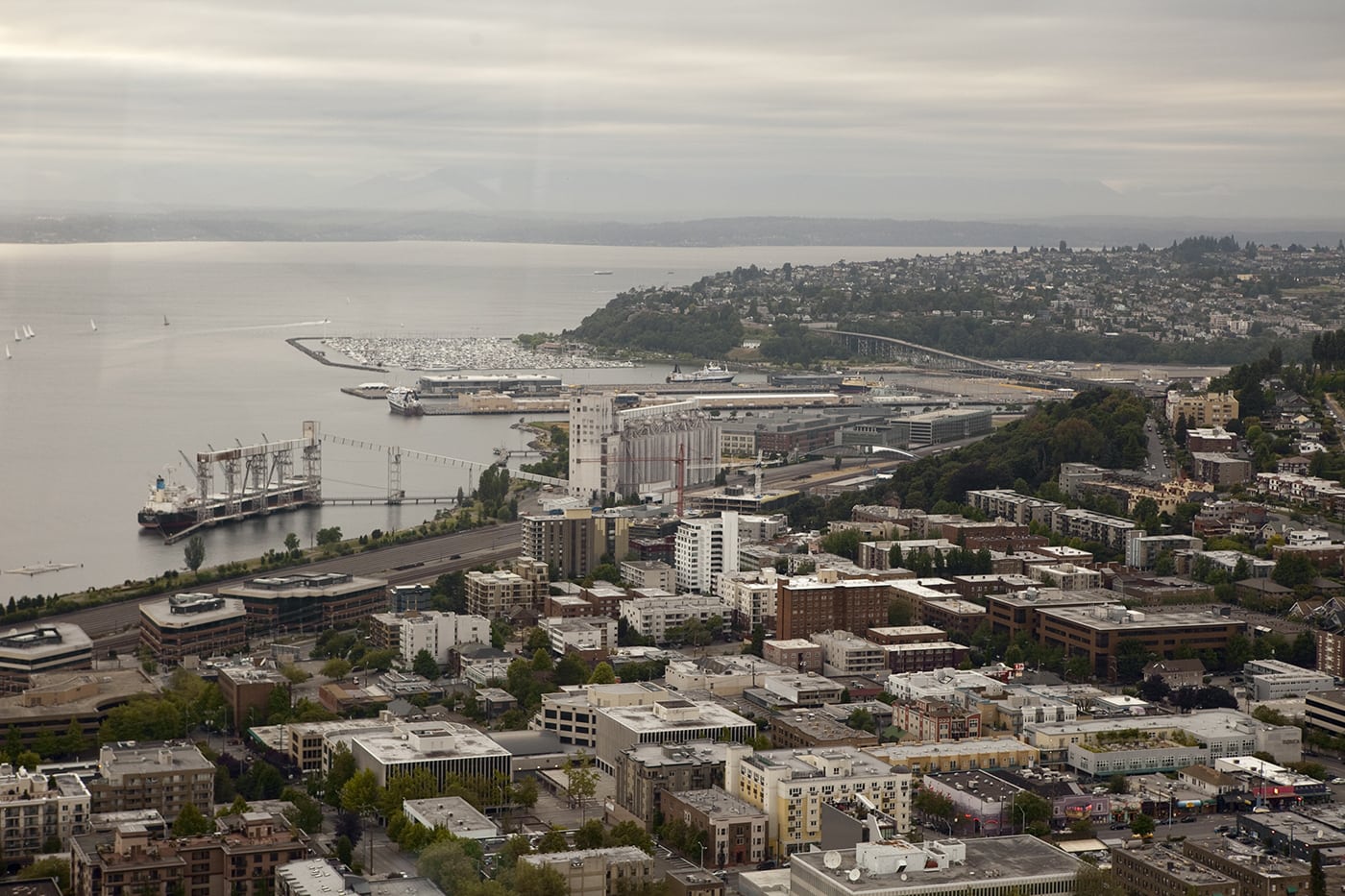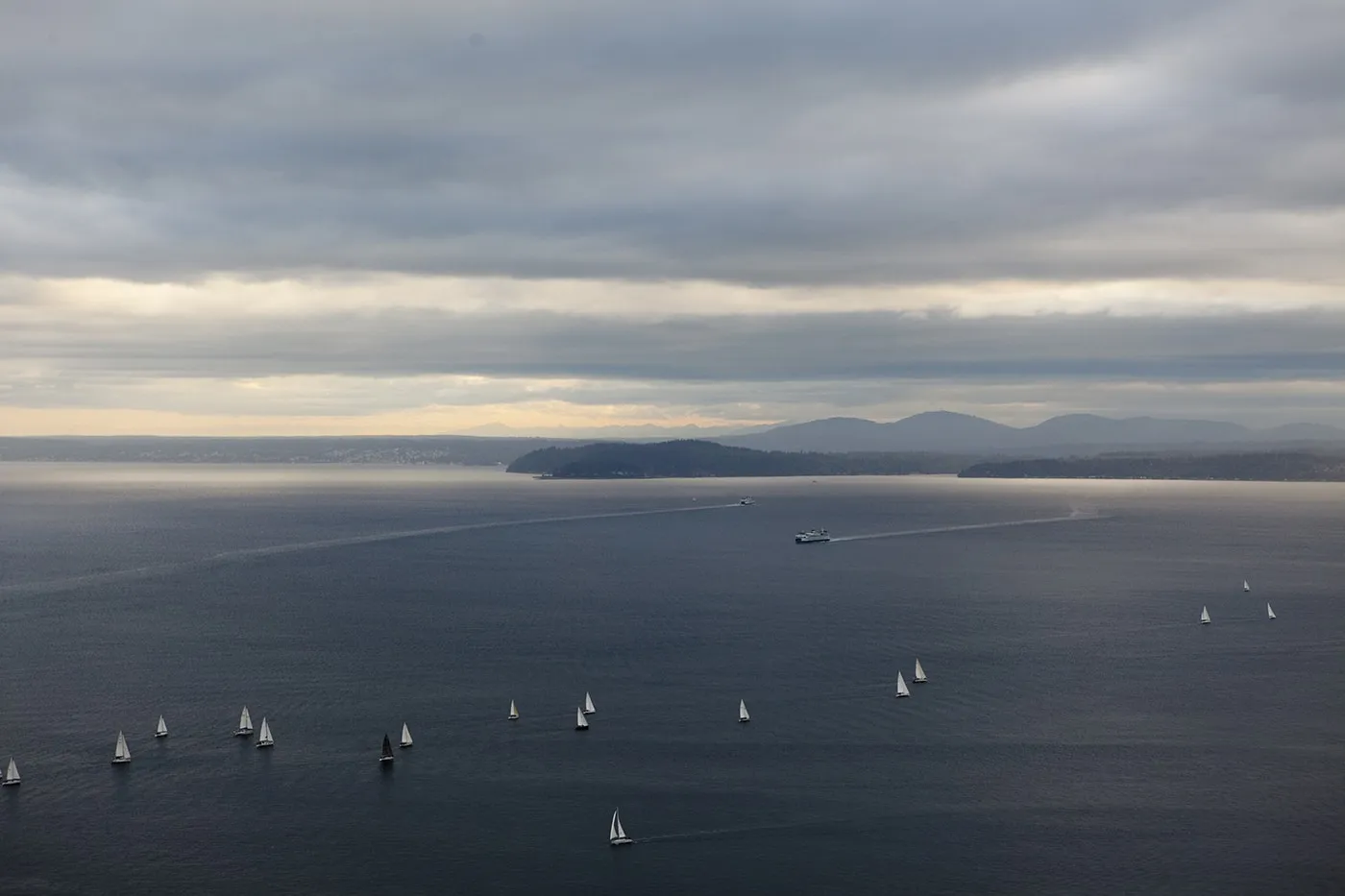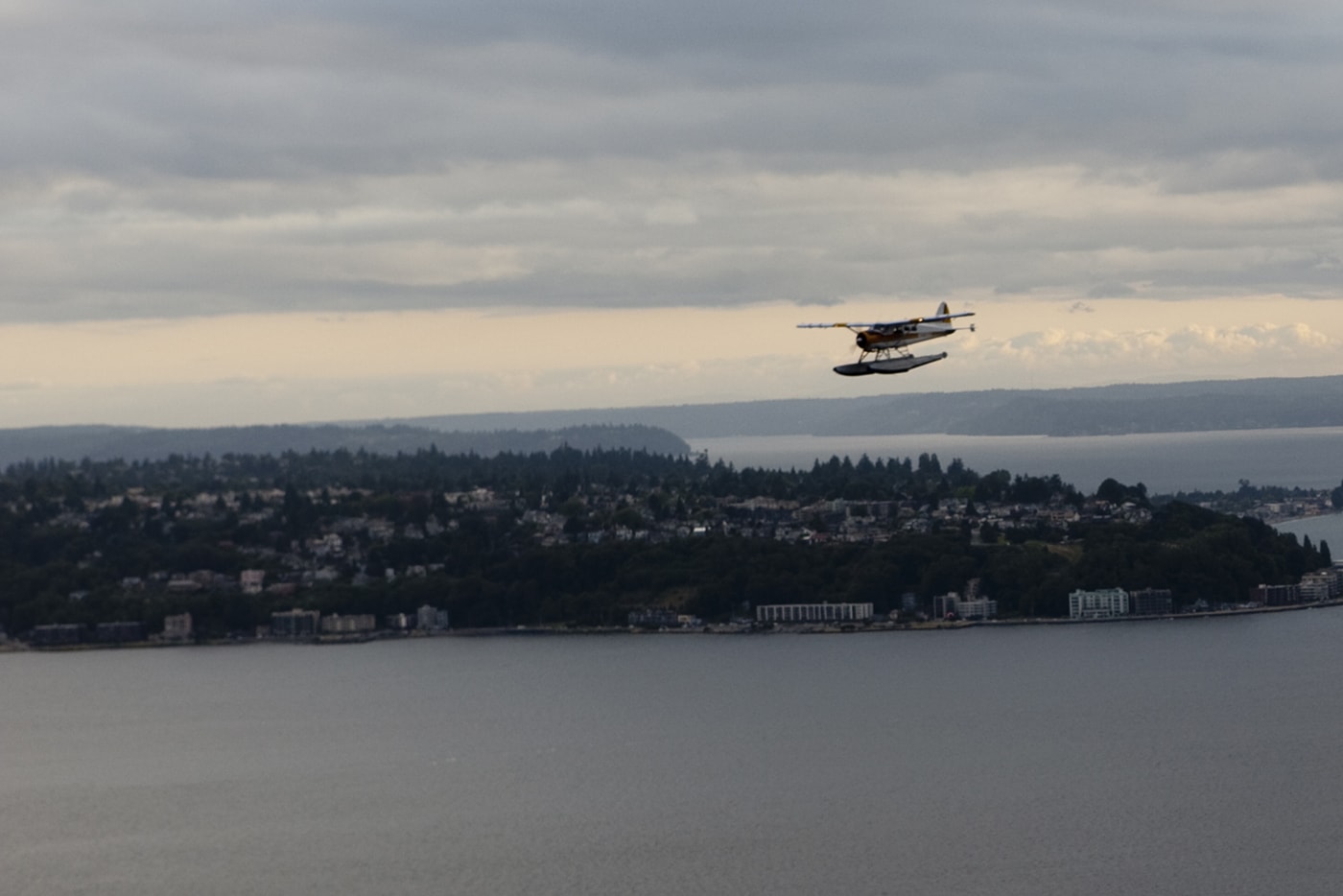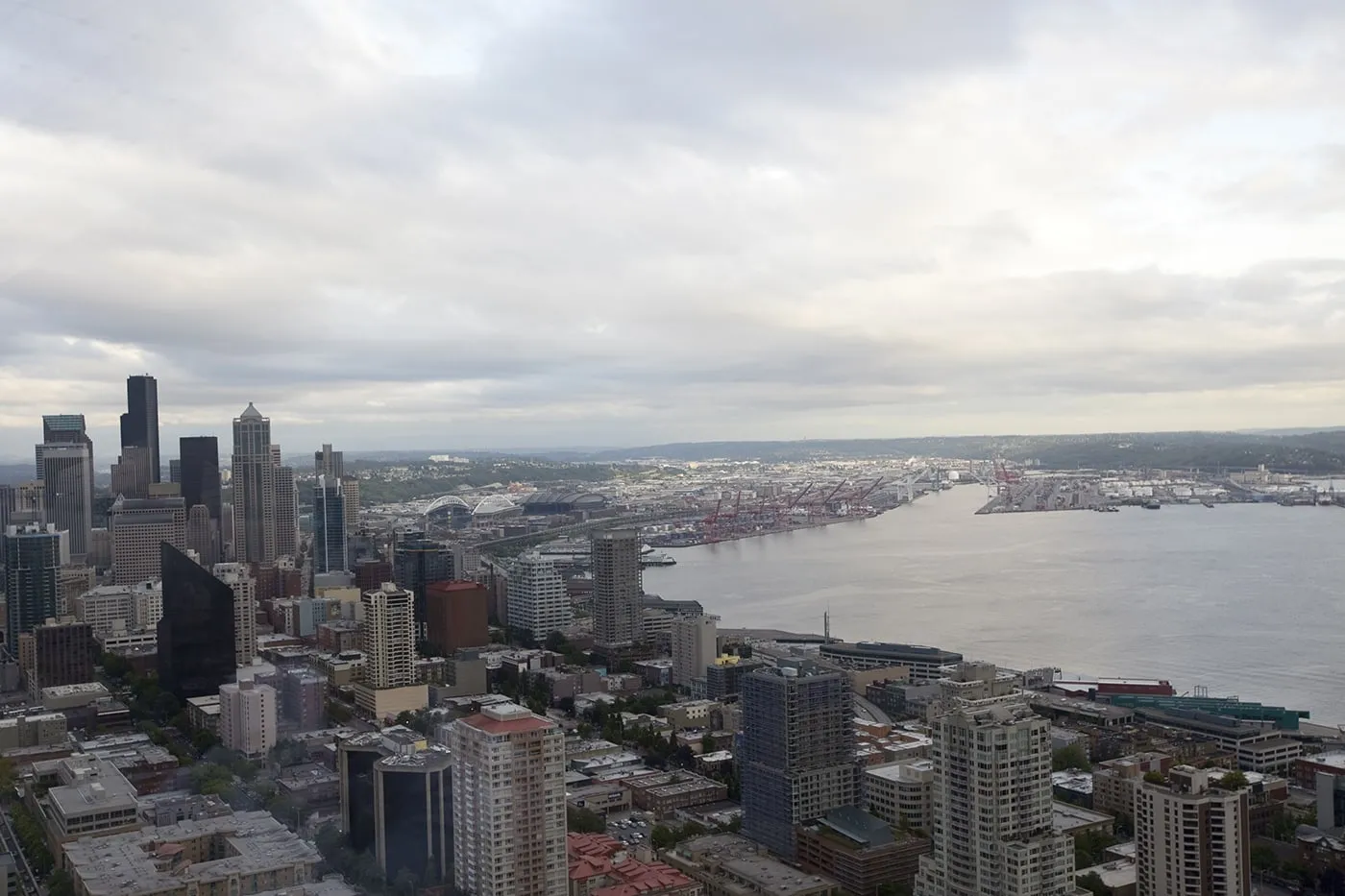 And inside there are lots of informative displays: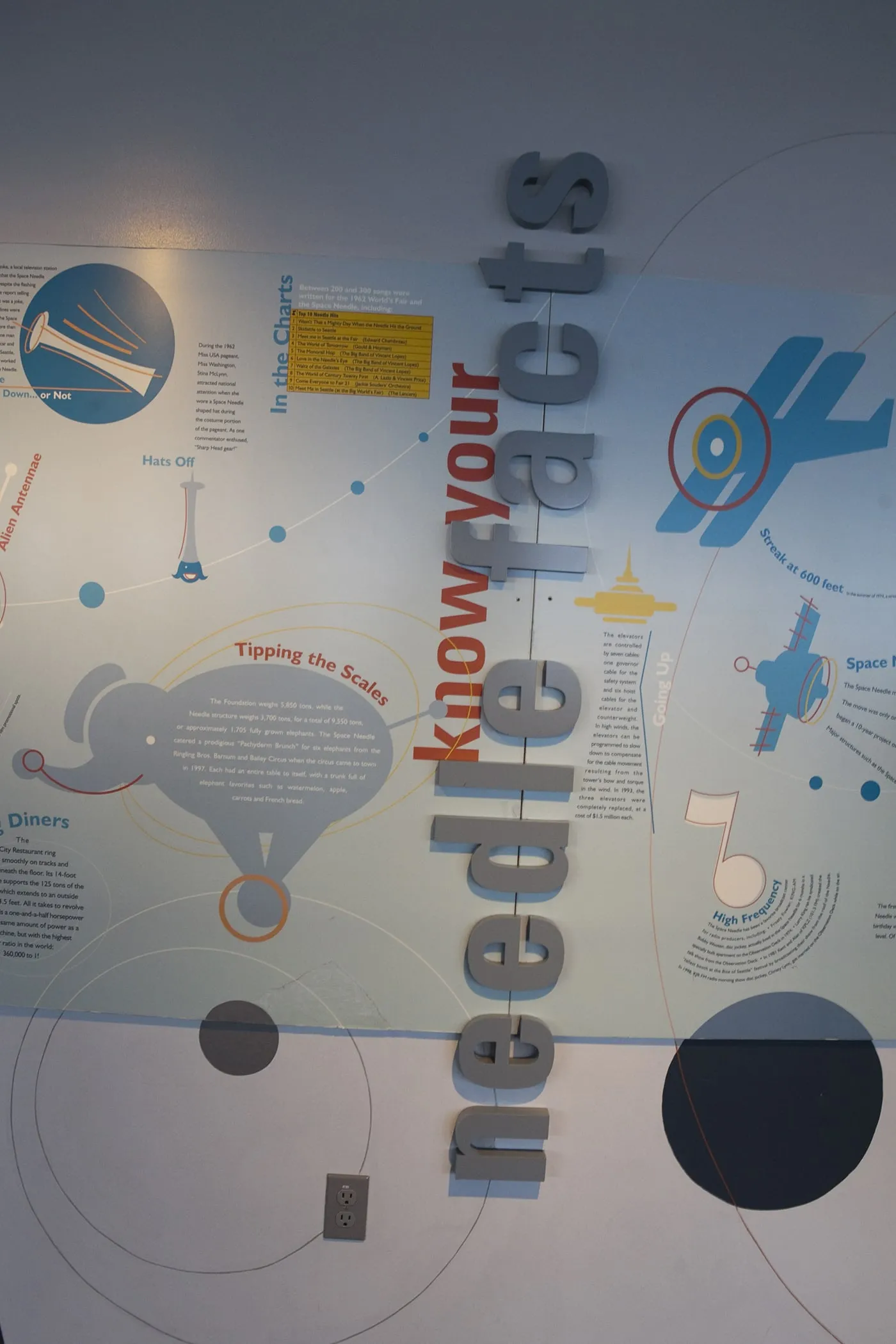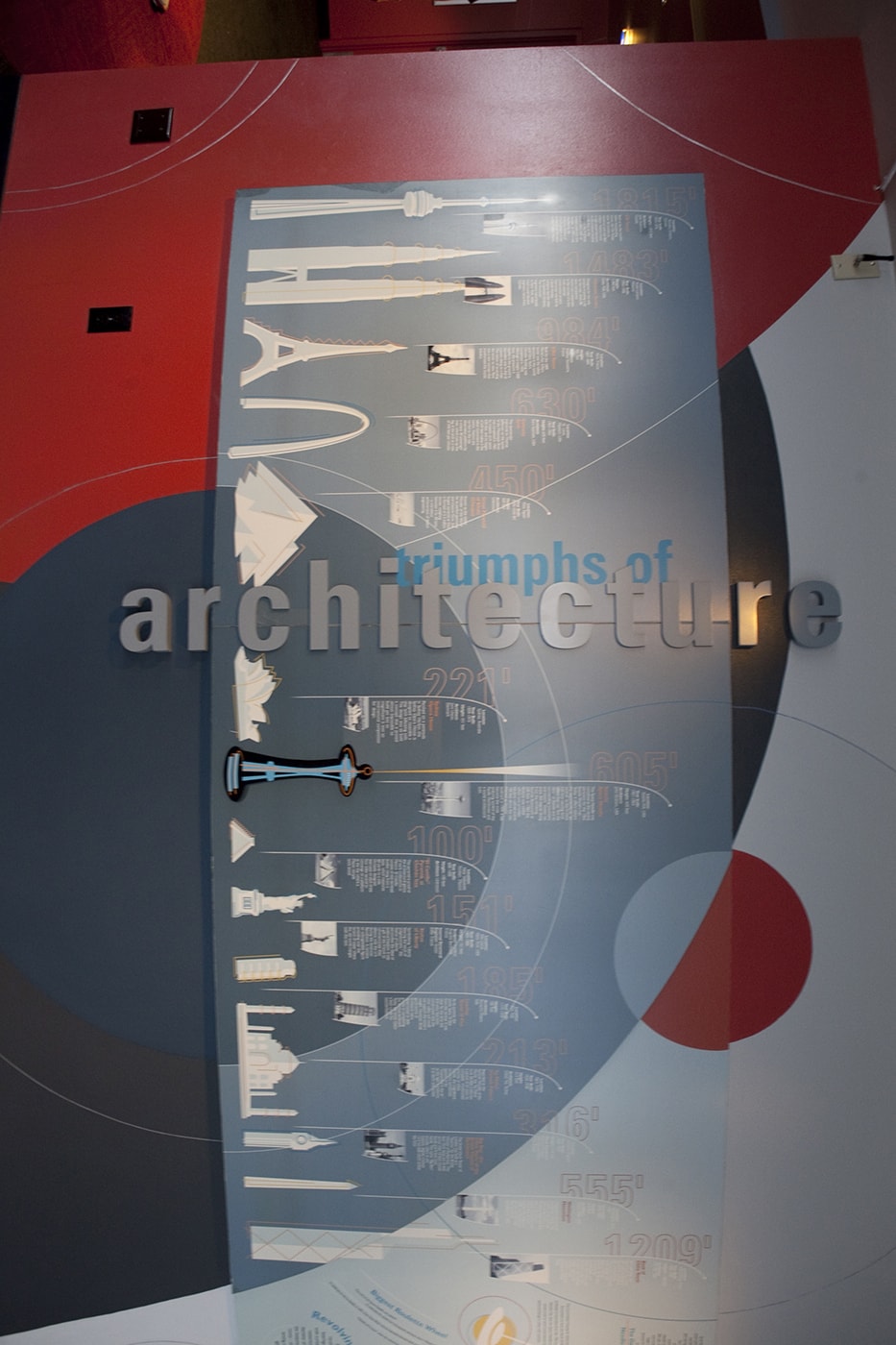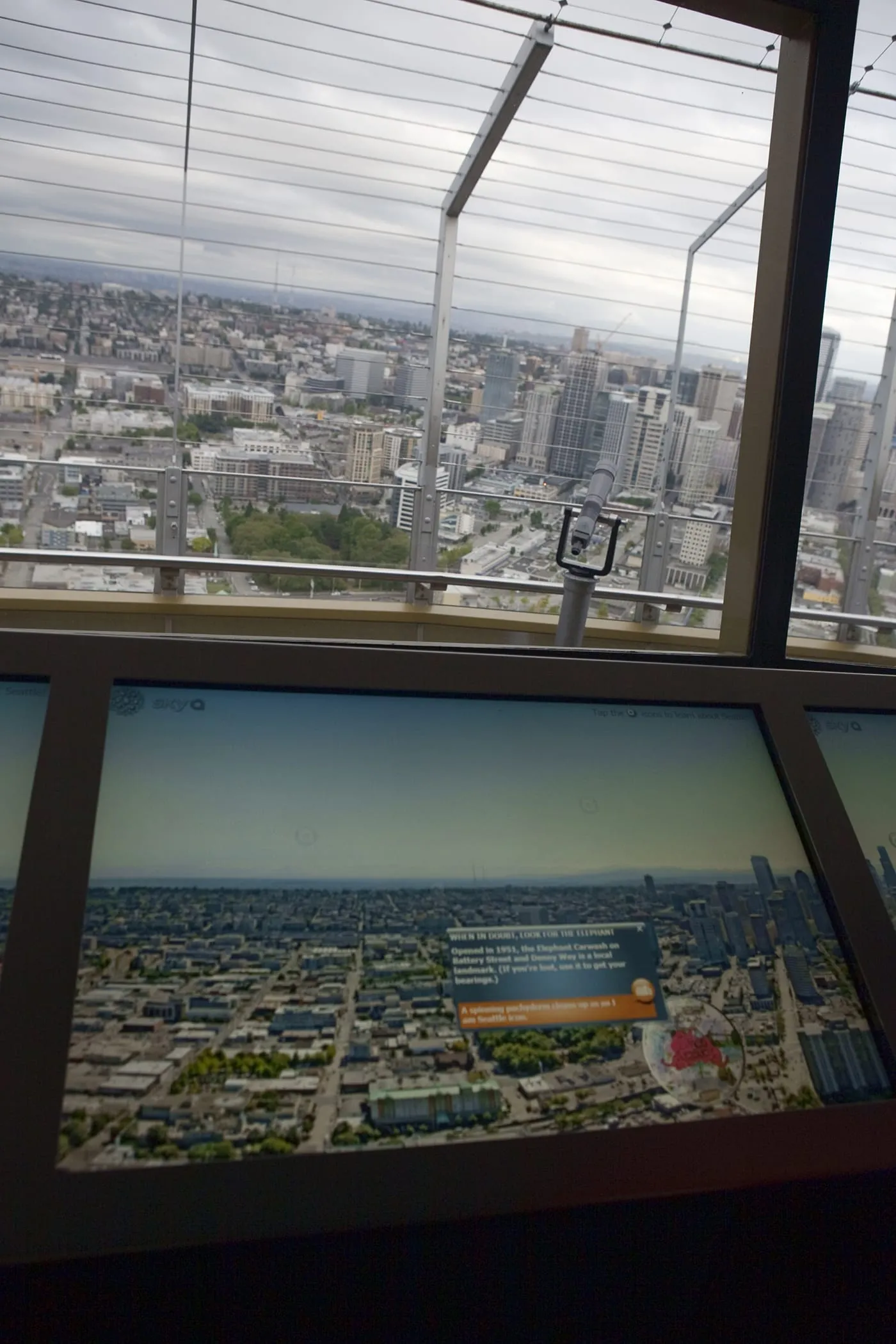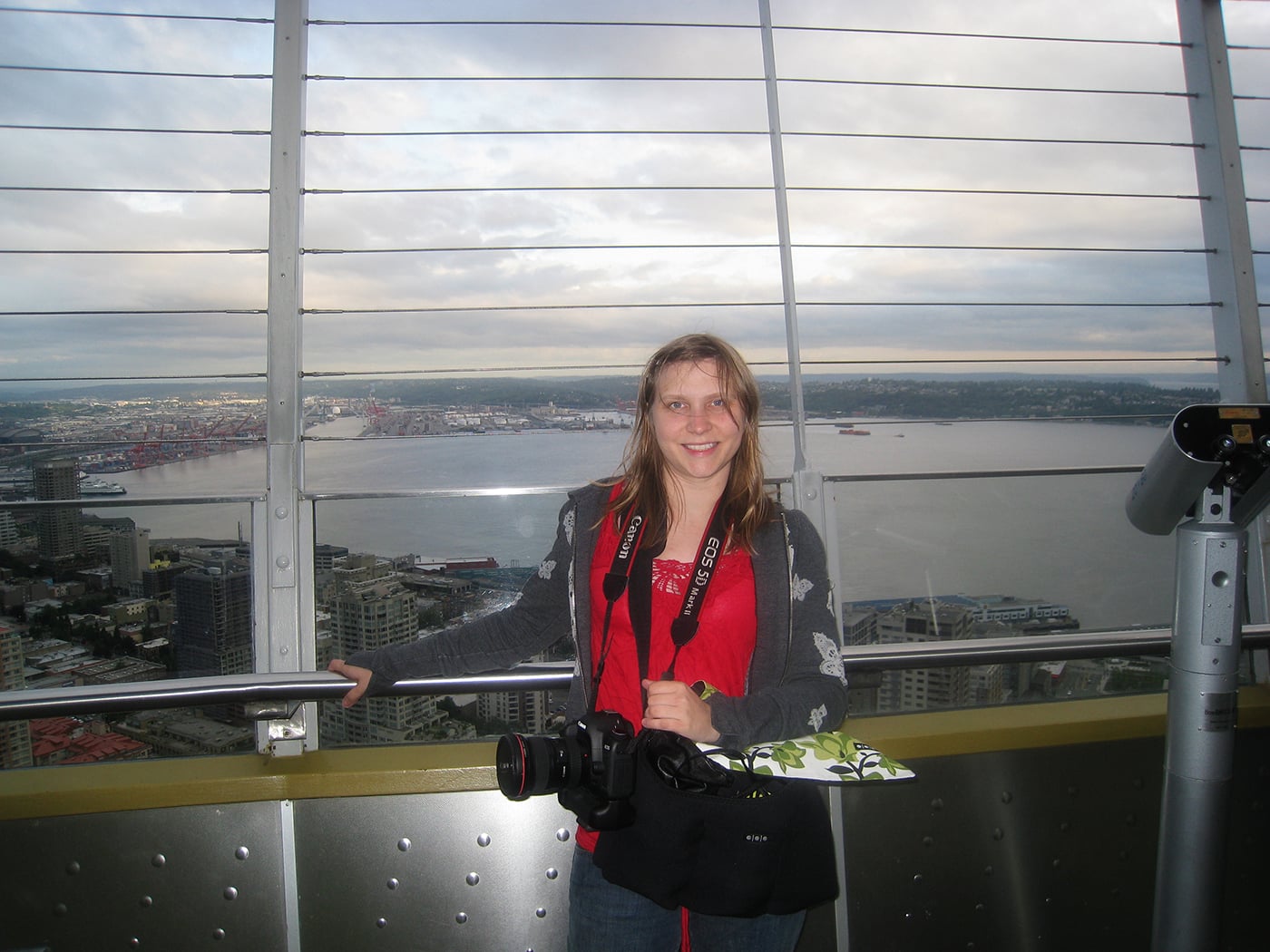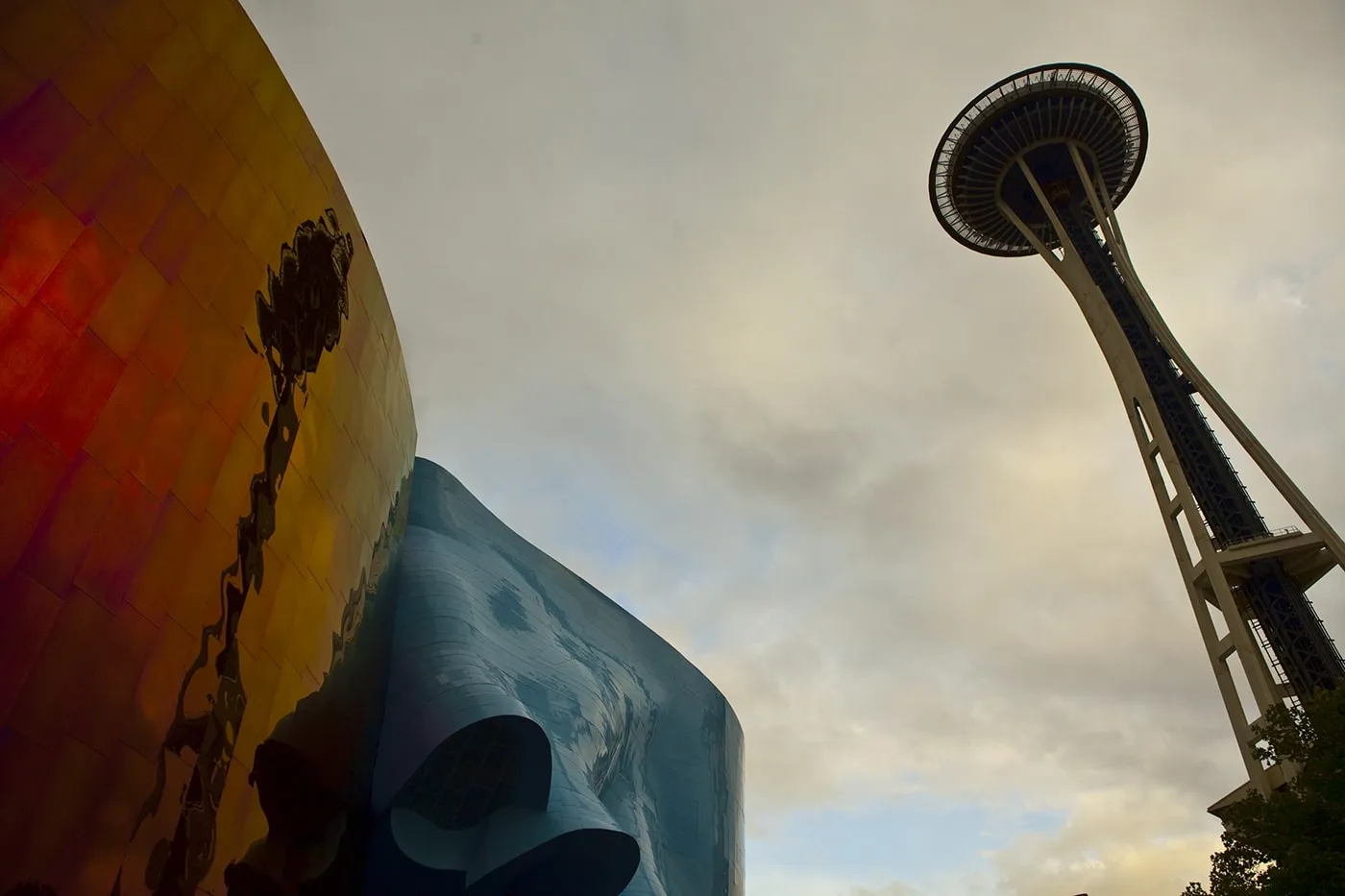 There are so many great places to see the Space Needle in Seattle! Here are a few shots of the building reflecting off of Experience Music Project…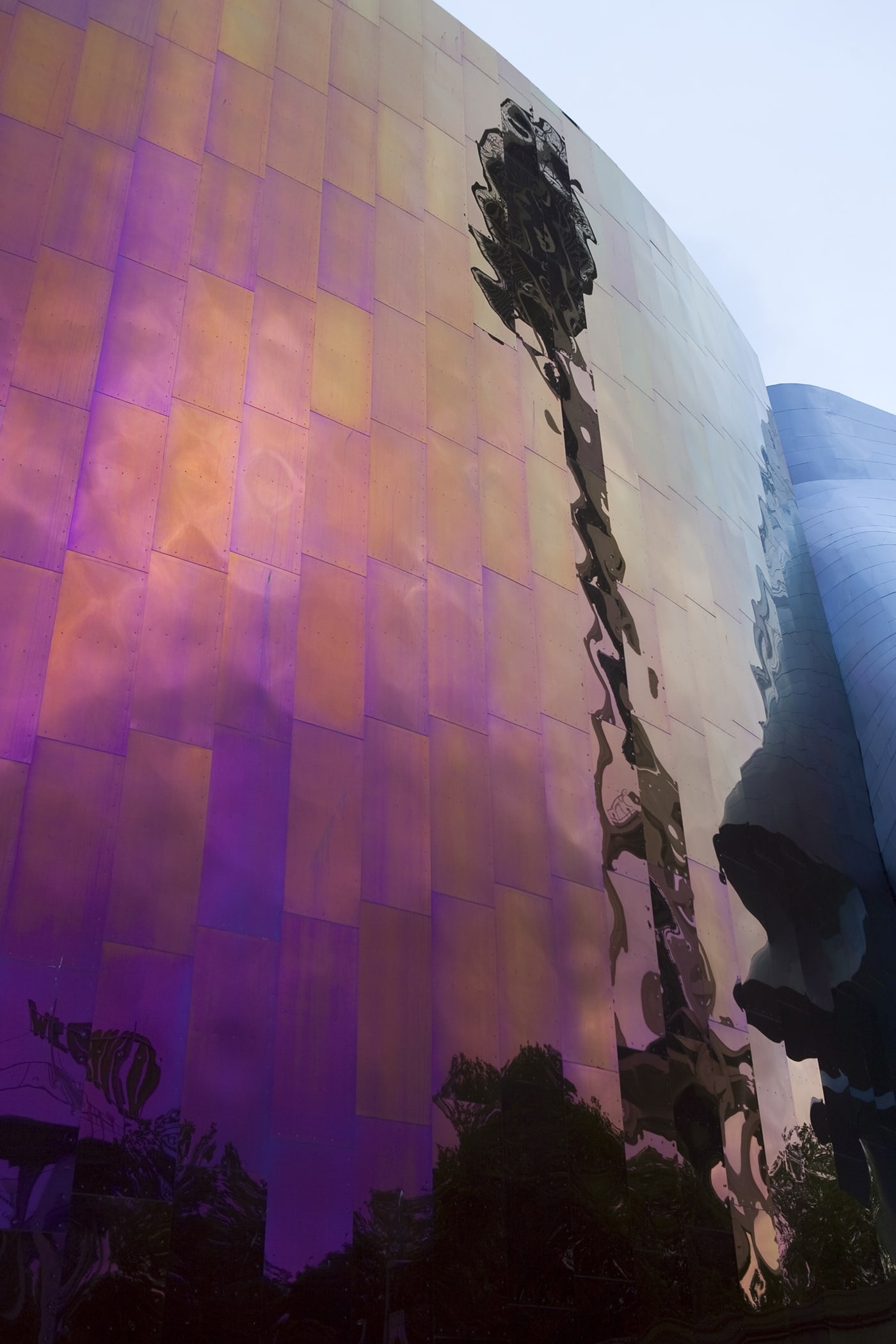 And here are a few views of the Space Needle from Olympic Sculpture Park: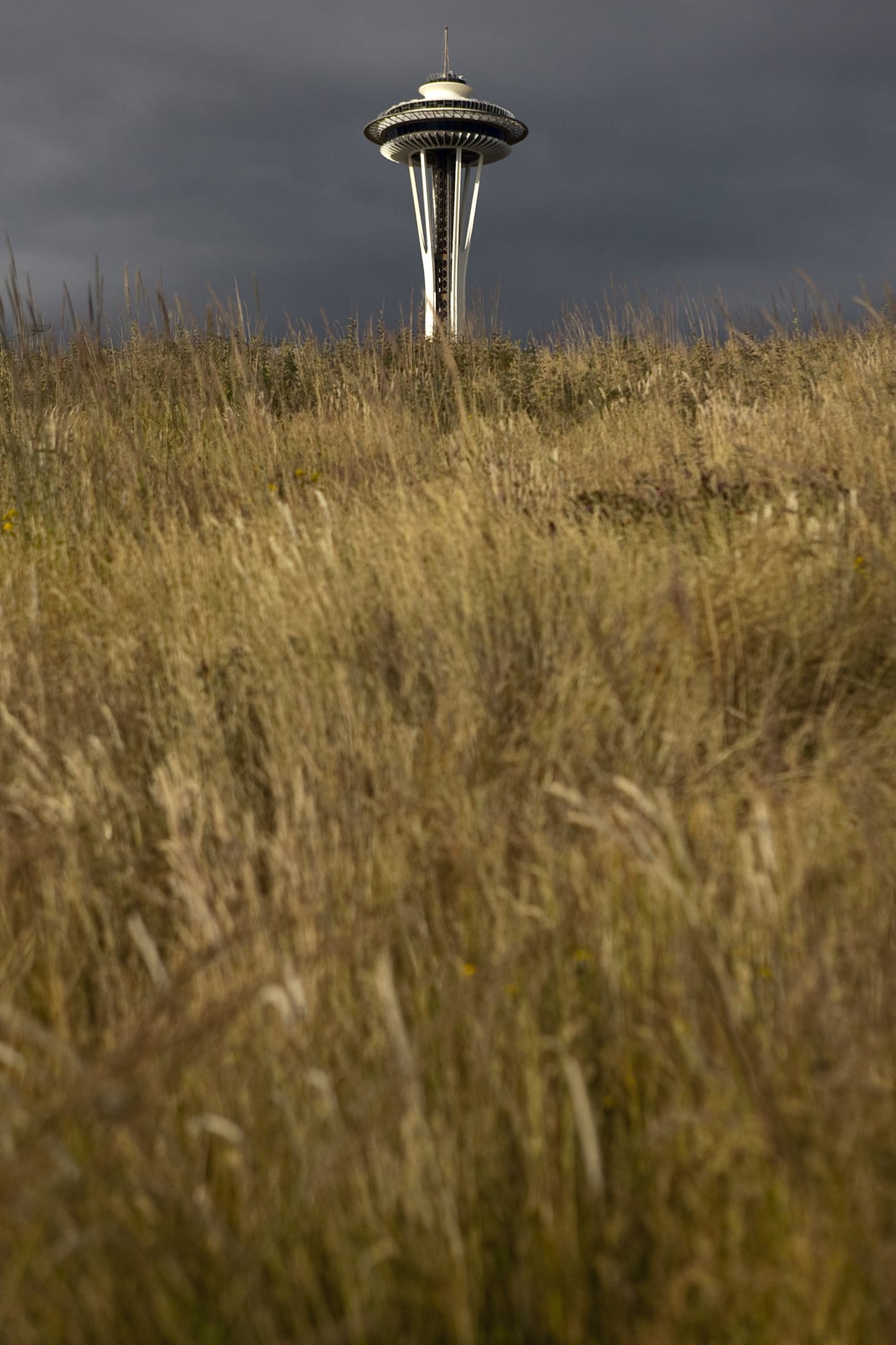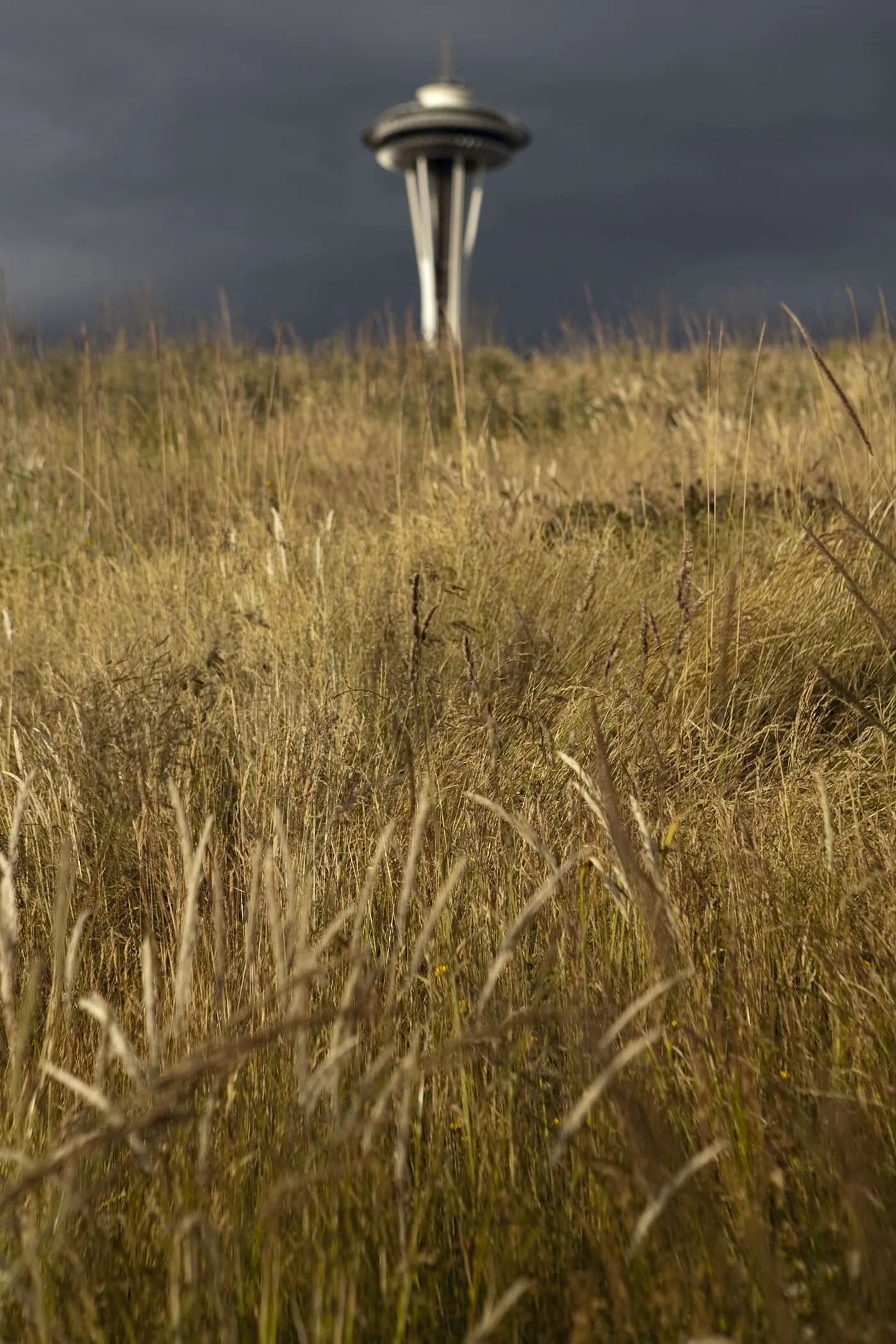 Site: Space Needle
Location: 400 Broad St., Seattle, WA 98109
Costs: Adult (ages 14-64): $16.00; Youth (ages 4-13): $9.00; Child (age 3 & under): Free; Senior (ages 65+): $14.00; Active Military Adult w/ ID: $14.50; Active Military Youth w/ ID: $8.00; Day & Night Adult: $21.00 (This ticket allows you to visit the Space Needle twice within a 24-hour period — once during the day and once at night.); Day & Night Youth: $12.50 (This ticket allows you to visit the Space Needle twice within a 24-hour period — once during the day and once at night.); Day & Night Senior: $19.00 (This ticket allows you to visit the Space Needle twice within a 24-hour period — once during the day and once at night.)
Hours: Monday – Sunday 9:00am – 12:00am daily
Date: June 25, 2009
Pin this post: