Seeing Double? Every once in a while, while traveling the silly roads of America you'll think you're having déjà vu: you'll find very similar roadside attractions in completely different places. Fear not, you're not going crazy, similar roadside oddities pepper the nation. One such anomaly is the giant fiberglass pink elephant. The one seen here can be seen at Pink Elephant Antique Mall in Livingston, Illinois, but these fiberglass animals can be found in several places around the country. (Including one in Fenton, Missouri and another in DeForest, Wisconsin.)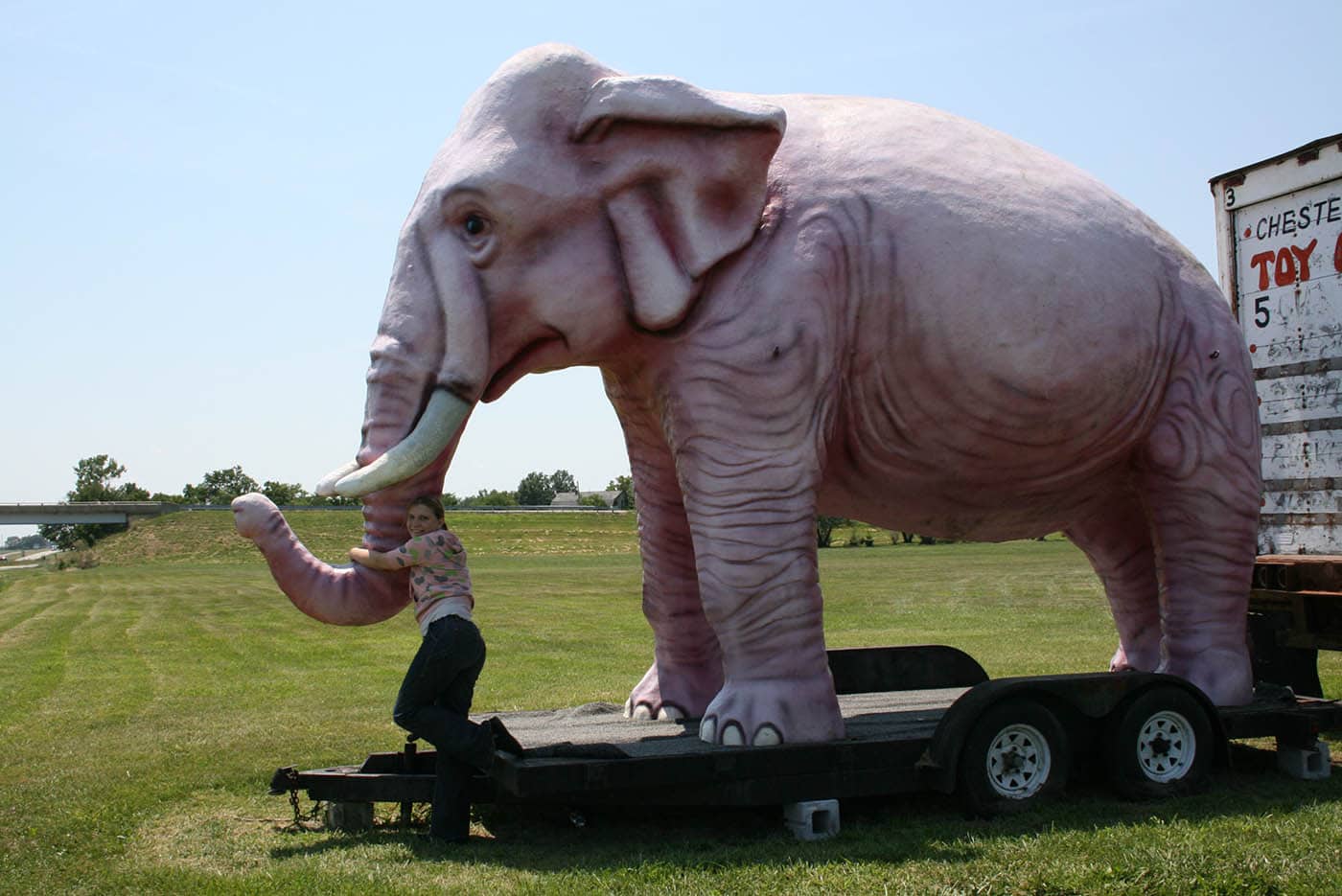 Pink Elephant Antique Mall is an old converted gym that now serves as a flea market. Located on the Mother Road, Route 66, you can spend an afternoon scouring the tables inside for treasures, eating at the 1950s-themed diner, or taking photos of the big attractions outside!
When I was there on an Illinois road trip, I checked out this giant pink elephant along with a couple of smaller gray twins, and a giant fiberglass beach guy. This antique mall was definitely worth going out of the way for!
Since I visited and snapped these photos of the Illinois roadside attraction in 2007, the Pink Elephant Antique Mall has only expanded in their kitsch! The facade is now painted in hot pink, white, and turquoise blue stripes and they've added several more tourist attractions including a big green UFO, a muffler man, and even an ice-cream shaped Twistee Treat Diner facade.
On your next Illinois or Route 66 road trip, stop at the Livingston antique mall to take some photos, grab lunch in the adjoining diner, and do a little shopping. Maybe even take home a giant elephant for yourself!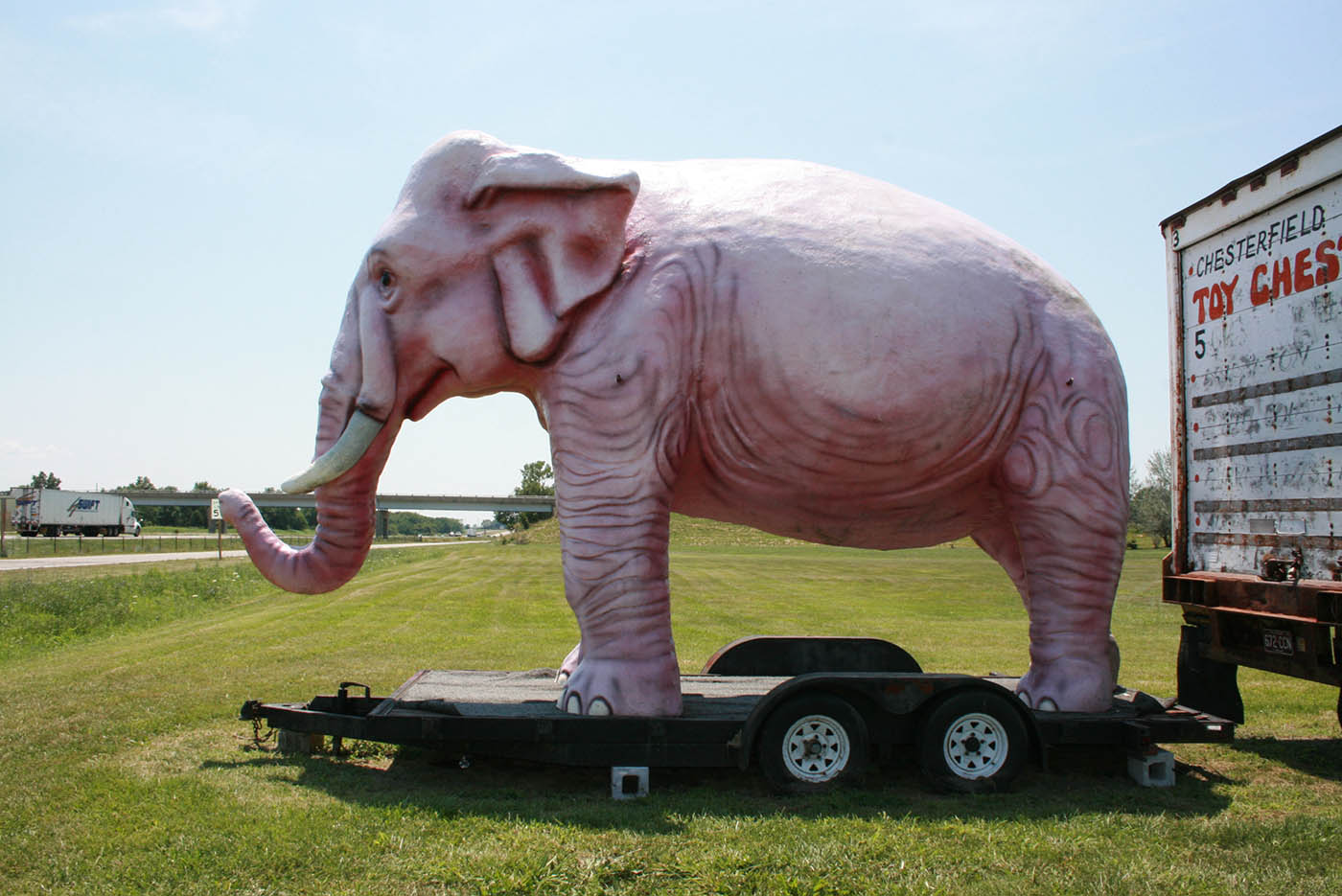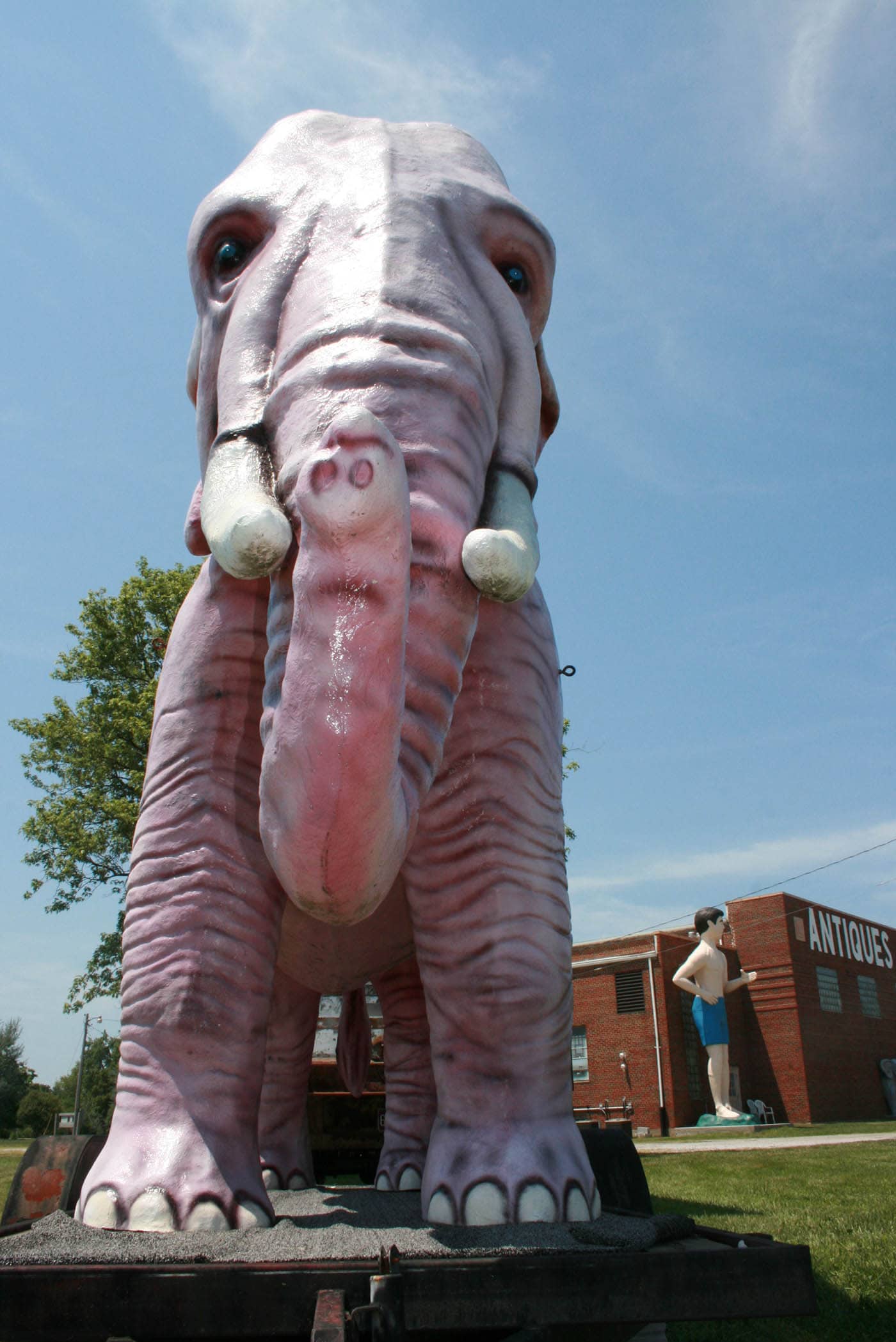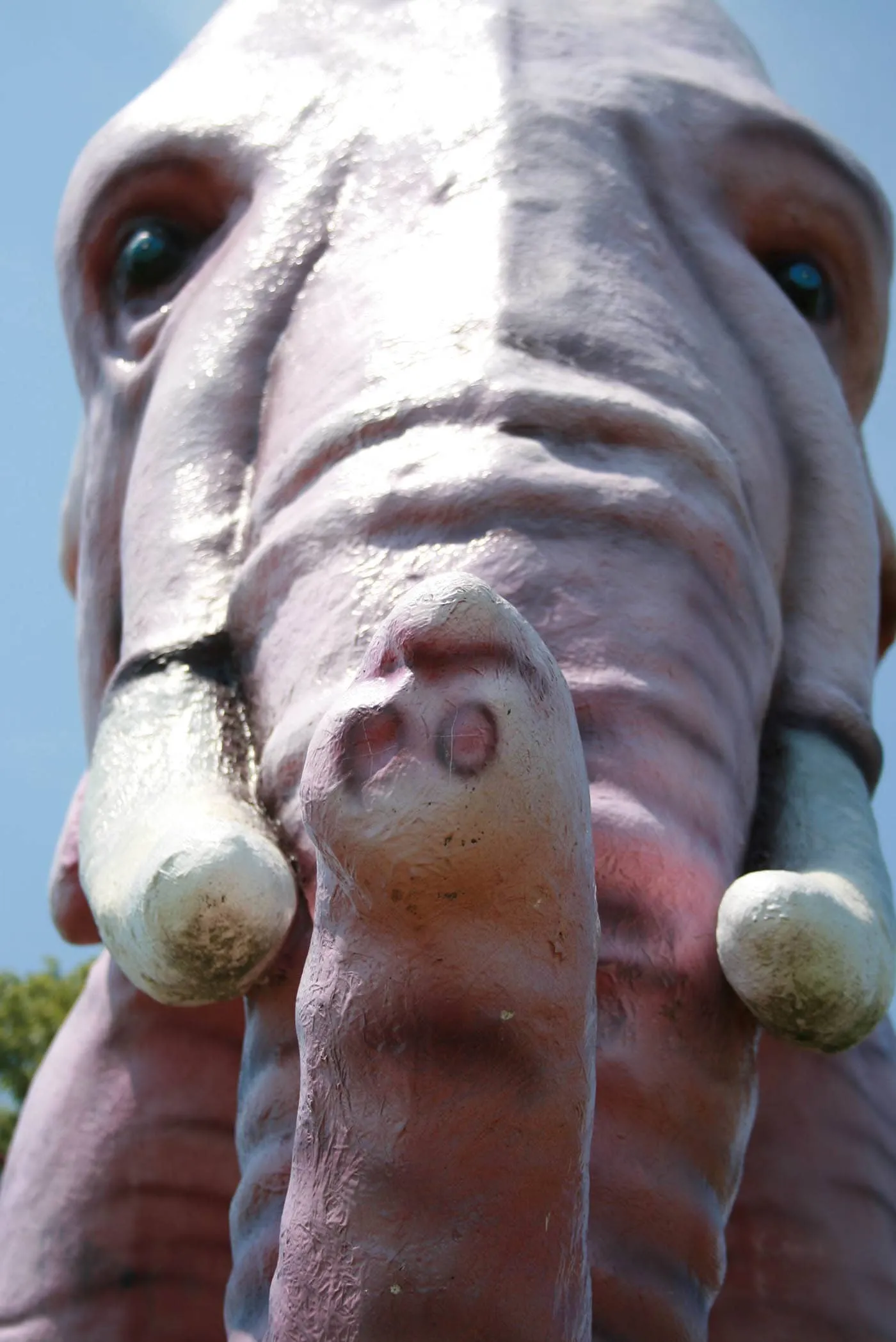 ---
Pink Elephant at Pink Elephant Antique Mall
Location: Pink Elephant Antique Mall, 908 Veterans Memorial Dr, Livingston, IL 62058
Cost: Free to see.
Date: July 15, 2007
---
Pin this Illinois roadside attraction: