So I can't even tell you how excited I was to see the Midwest Spatula Museum. First, I absolutely love me some crazy museums. Second, I absolutely love when said crazy museums are really just a wall of randomness. Third, I had just watched UHF the night before and so Spatula City was still running through my mind…
The Midwest Spatula Museum is in the Museum of Mirth, Mystery and Mayhem in the City Museum… That's a lot of museums in one! Take a look at all kinds of different spatulas!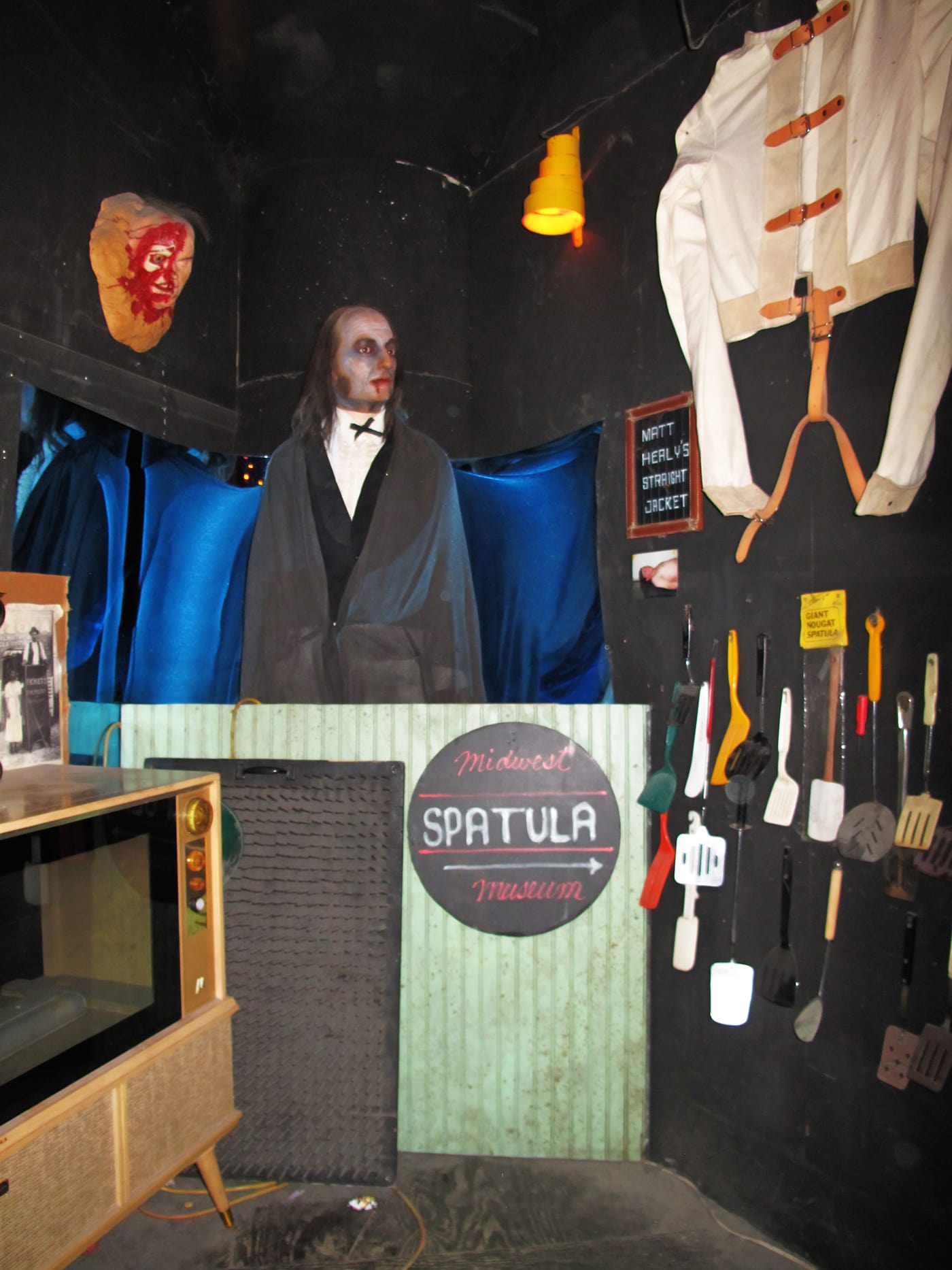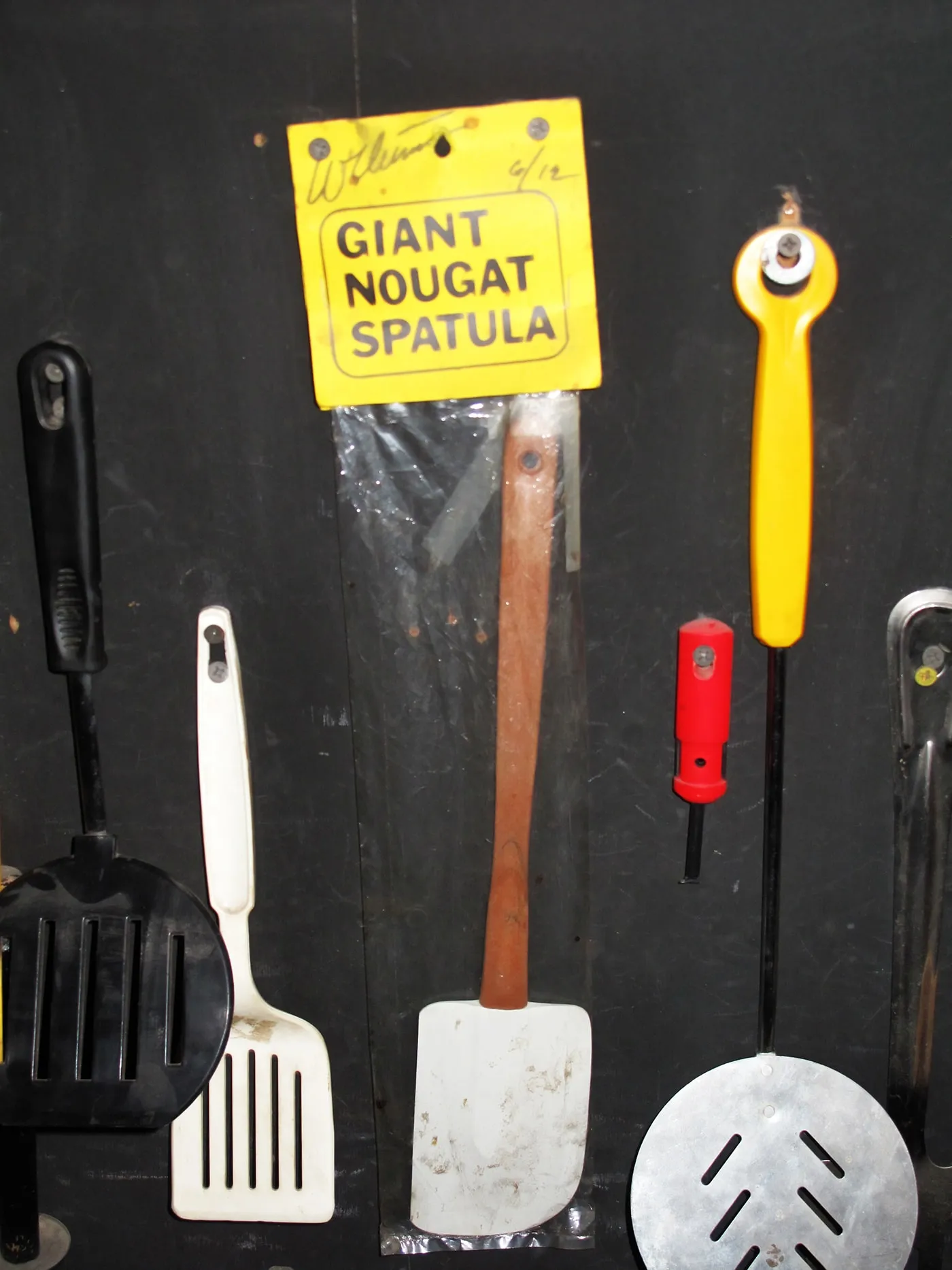 And, while you're at it, Matt Healy's straight jacket!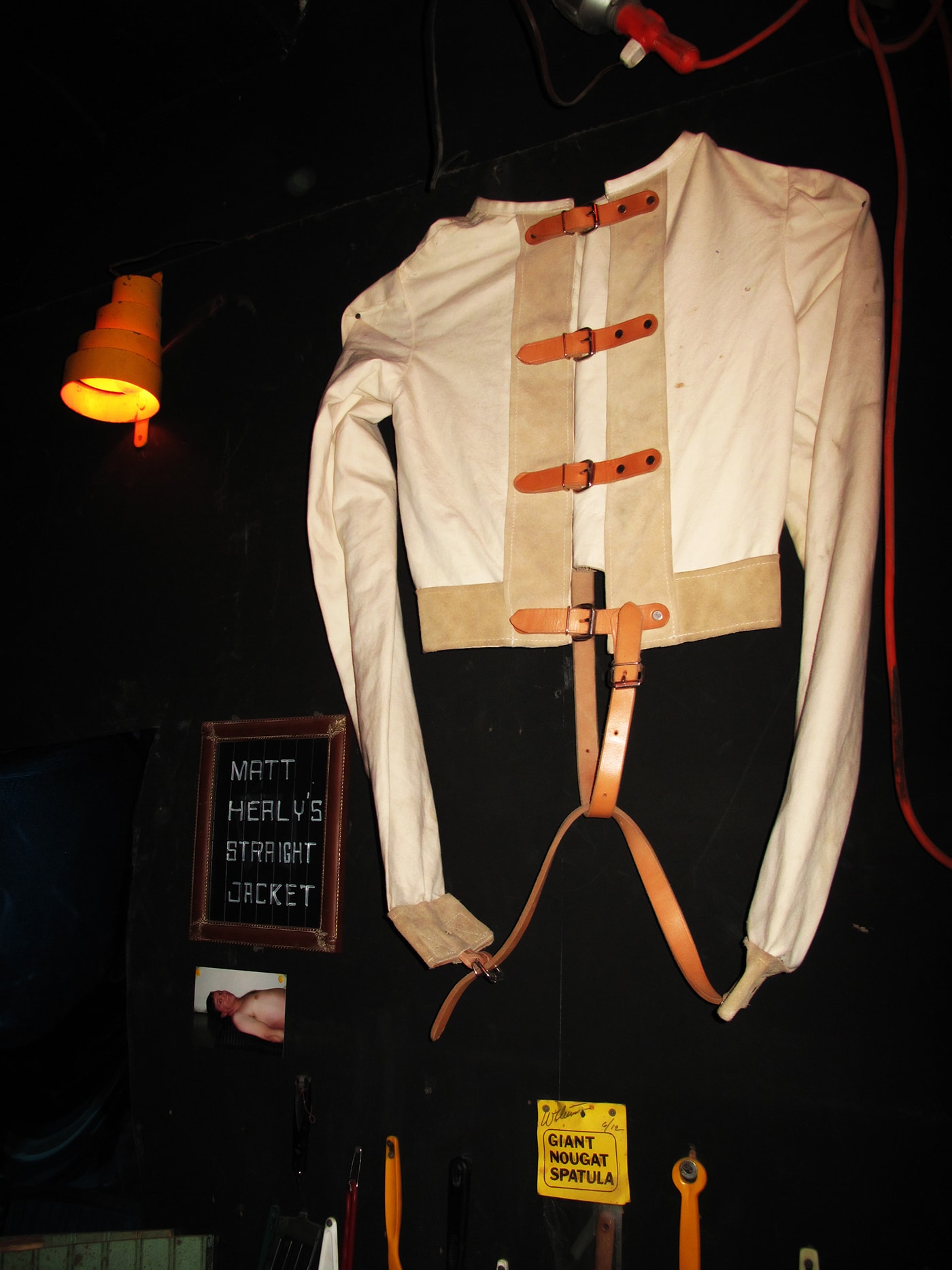 Site: Midwest Spatula Museum in the The City Museum
Location: 750 N 16th St, St. Louis, MO 63103
Cost: General Admission (ages 3 years and up) – $12.00. Additional charges for roof-access and World Aquarium.
Hours: Winter Schedule: Sun 11am-5pm, Mon – Tues Closed, Wed – Thurs 9am-5pm, Fri – Sat 9am-1am; Summer Schedule (Starting March 15): Sun 11am-5pm, Mon – Thurs 9am-5pm, Fri – Sat 9am-1am
Date: March 20, 2010