As often the case with museums I wasn't able to take any actual photos inside Experience Music Project and the Science Fiction Museum. While I often see people sneaking photos or taking one pretending they didn't know it was against the rules, I try to stick to the rules and will only take photos where they are allowed (my one exception to this was in the Sistine Chapel in Italy…you can't NOT take a photo of the ceiling…)
Of course, EMP and SFM wouldn't allow photos inside most of the building…but there was one place they did!
While I was there, there was an absolutely fantastic exhibition Jim Henson's Fantastic World. The exhibition runs through August 16, so if you are in the area head over before it's gone!
The exhibition features works from throughout Henson's life. It showcases everything from his famous Muppets and Sesame Street characters to his experimental works to his high school comics. There are drawings, cartoons, storyboards, videos, and puppets.
The exhibit also featured an interactive puppet show where kids (and kids at heart) could perform as the "Mudgarden Experience!"
Here are a few photos of the band rocking out!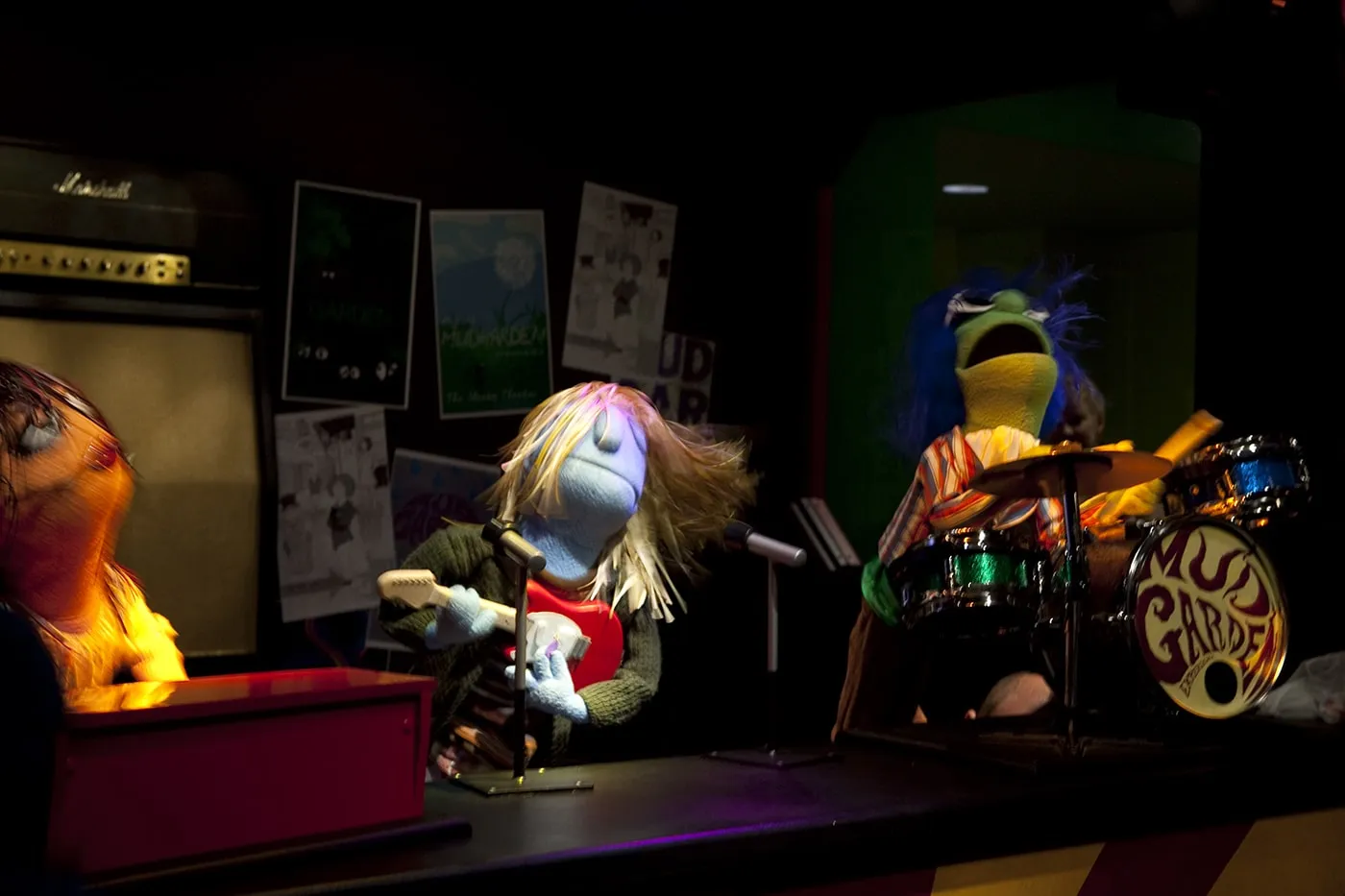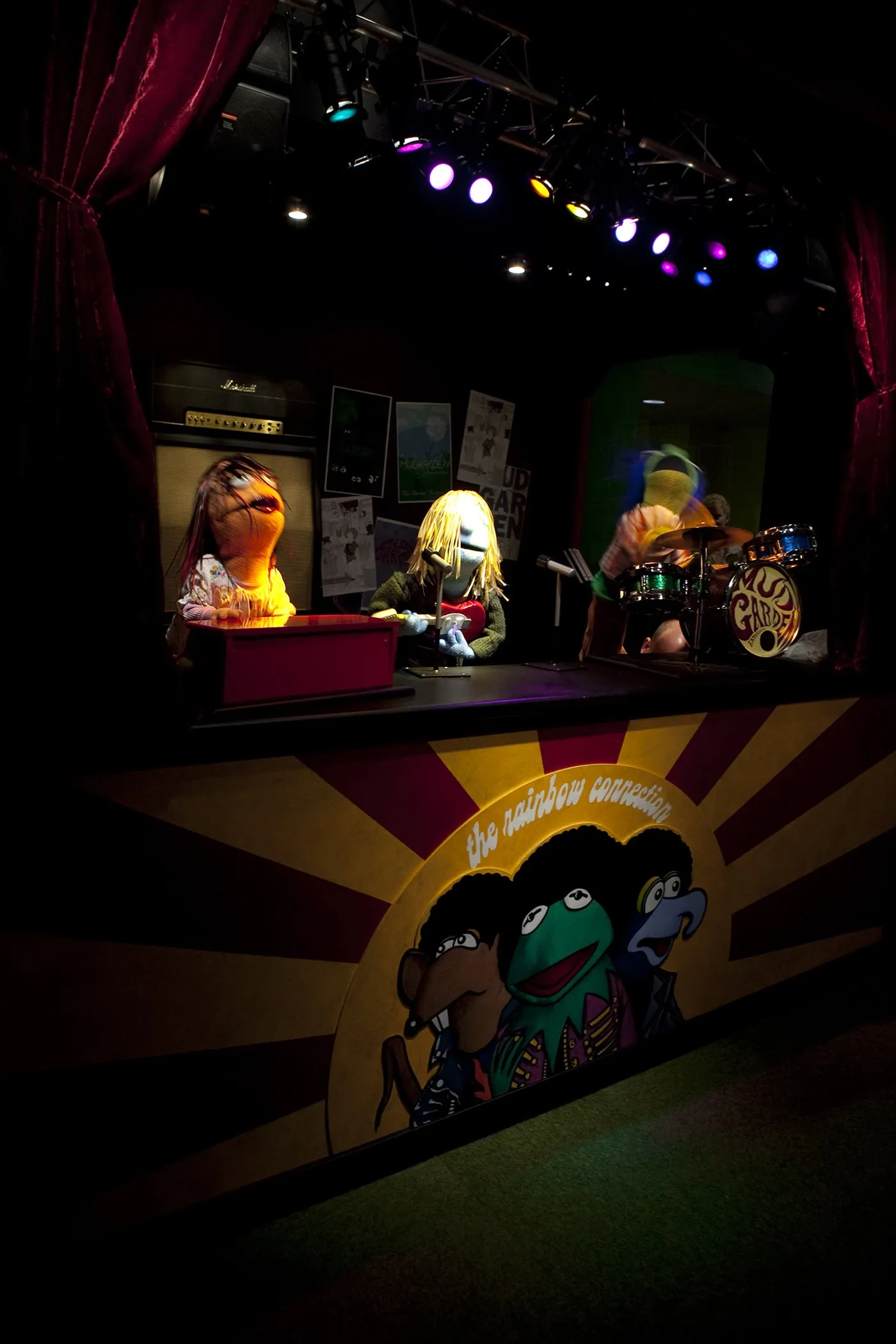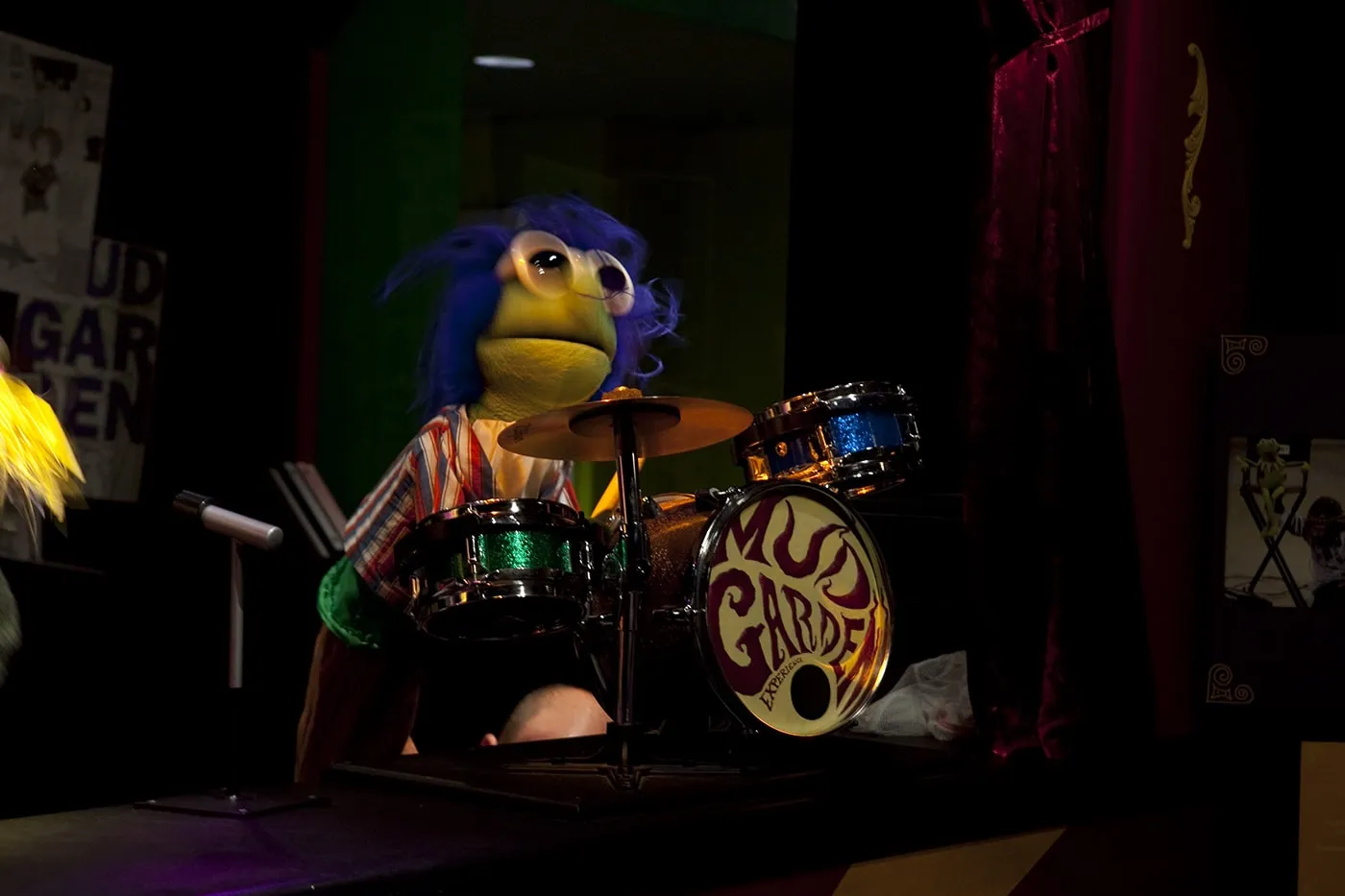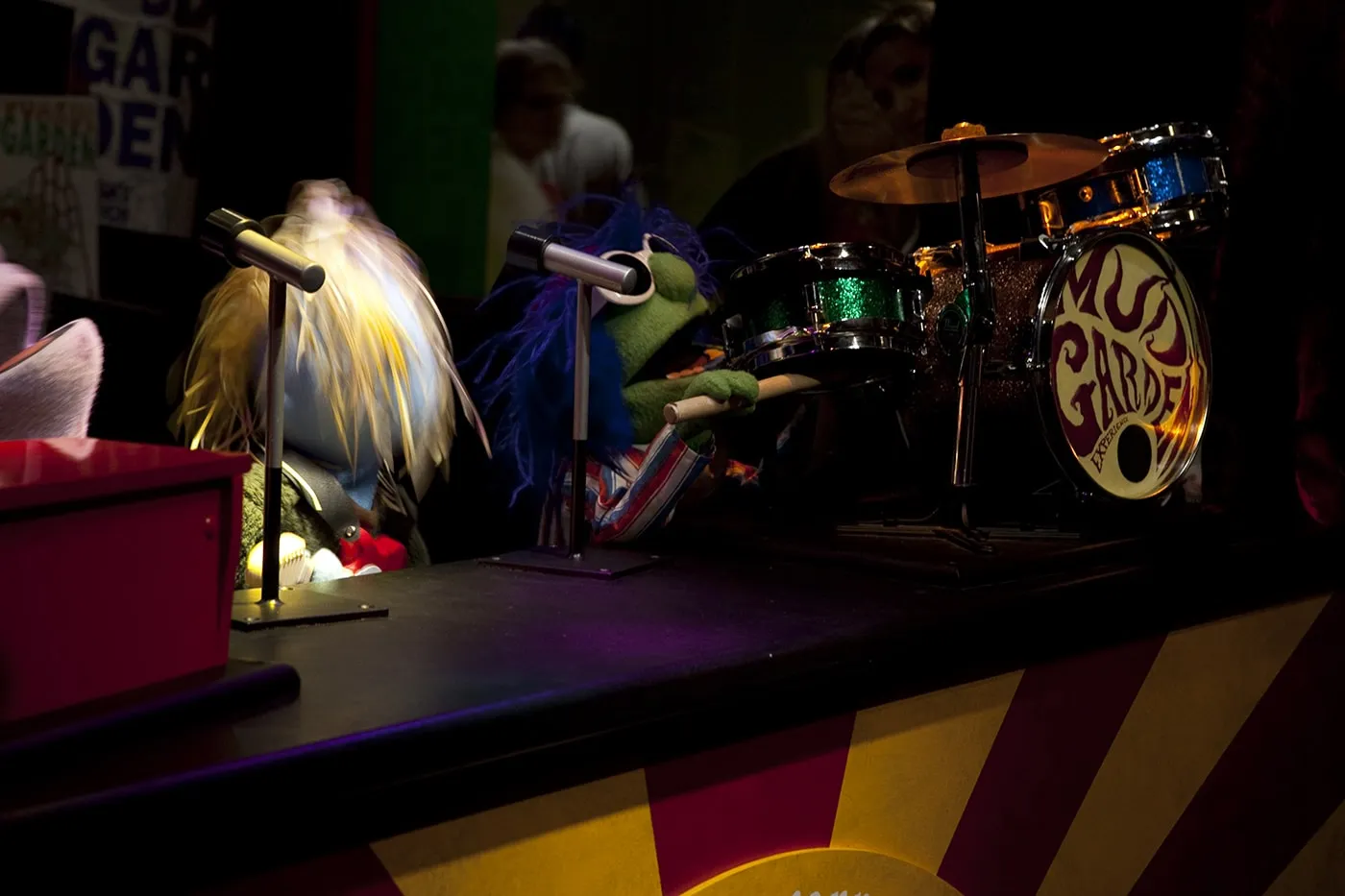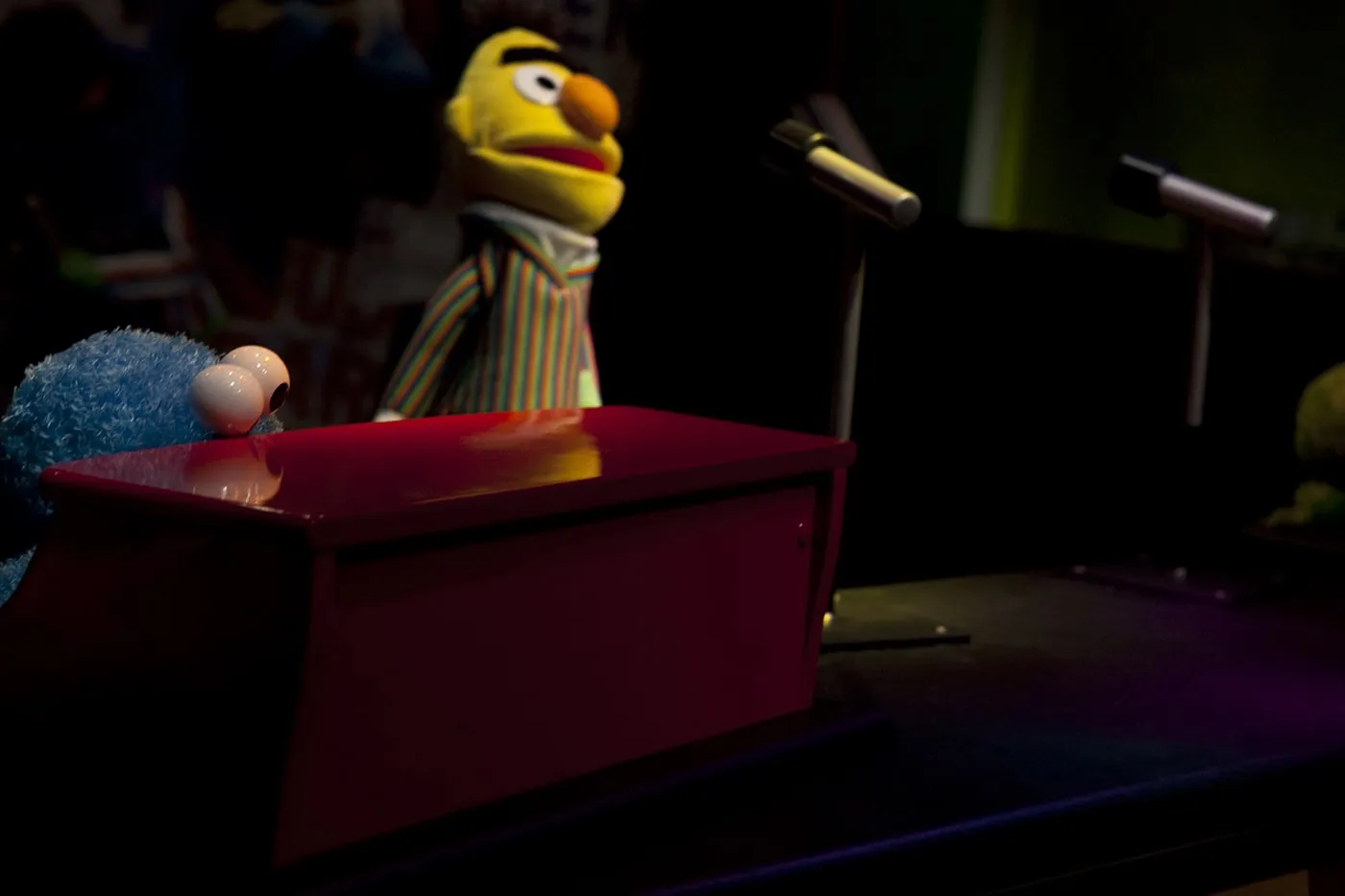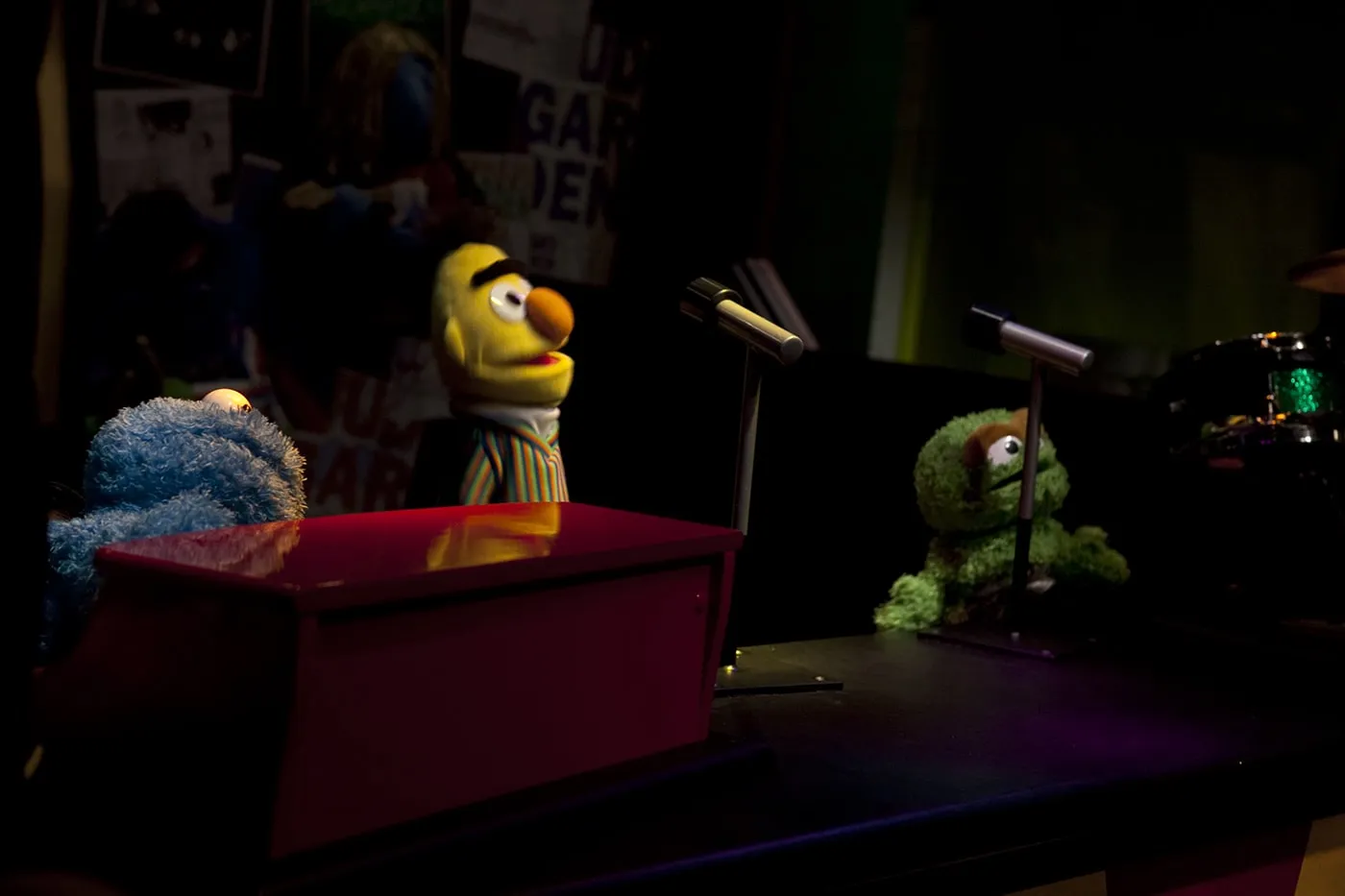 (and one of me in front of a famous door!)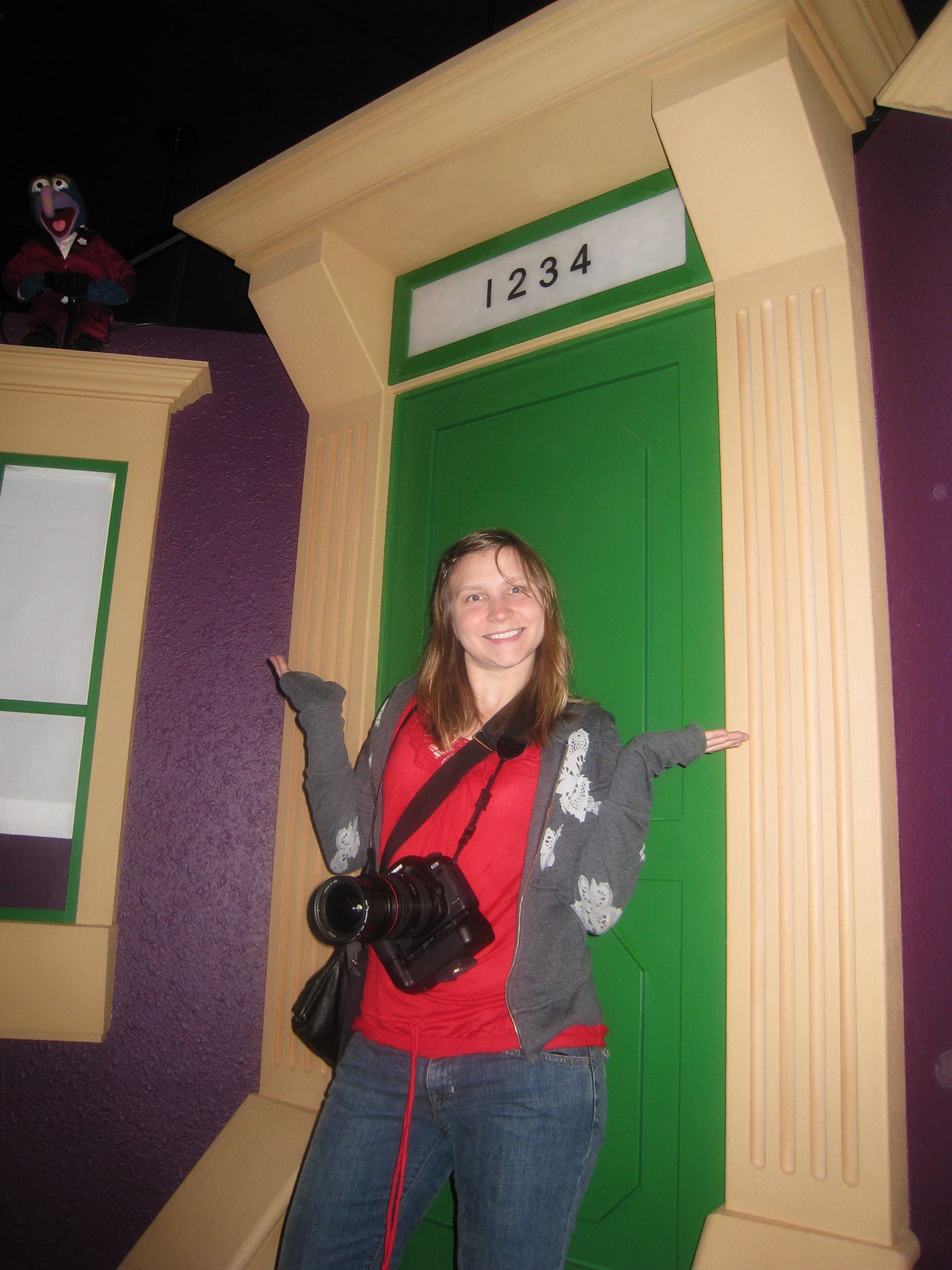 Site: Jim Henson's Fantastic World at Experience Music Project/Science Fiction Museum and Hall of Fame
Location: Seattle Center, 324 5th Ave. N, Seattle WA
Costs: $15 General Admission for EMP and the Sci-Fi Museum
Hours: Daily 10:00am – 7:00pm
Date: June 25, 2009