Hawaii Volcanoes National Park is one of the most unique national parks in the United States. Located on the southeastern shore of the Big Island, the 134,795-hectare park was built around two of the world's most active volcanoes: Kīlauea and Mauna Loa.
Kīlauea is one of the most active volcanoes on Earth and has been in continuous eruption since 1983. Mauna Loa, Earth's largest volcano, last erupted in 1984. But, before that, it erupted dozens of times, with the first documented in 1843.
The 505-square miles park was established in 1961, then part of Hawaii National Park, and was sesignated a UNESCO World Heritage site in 1987.
With crusted landscapes that mimic the end of times, fiery eruptions, scenic drives, and views of the Pacific Ocean, this is a must-see stop on a Big Island road trip or Hawaii vacation.
In the summer of 2018, the Hawaii national park was rocked with a series of dramatic volcanic activity. Parts of the park were demolished and some of the popular tourist attractions were made unvisitable.
Some of the park attractions might be permanently or temporarily closed due to volcanic activity, so be sure to check at the visitor center for the latest information. Also, be aware that many areas emit gasses that might be harmful to those with heart or lung conditions, pregnant people, and small children.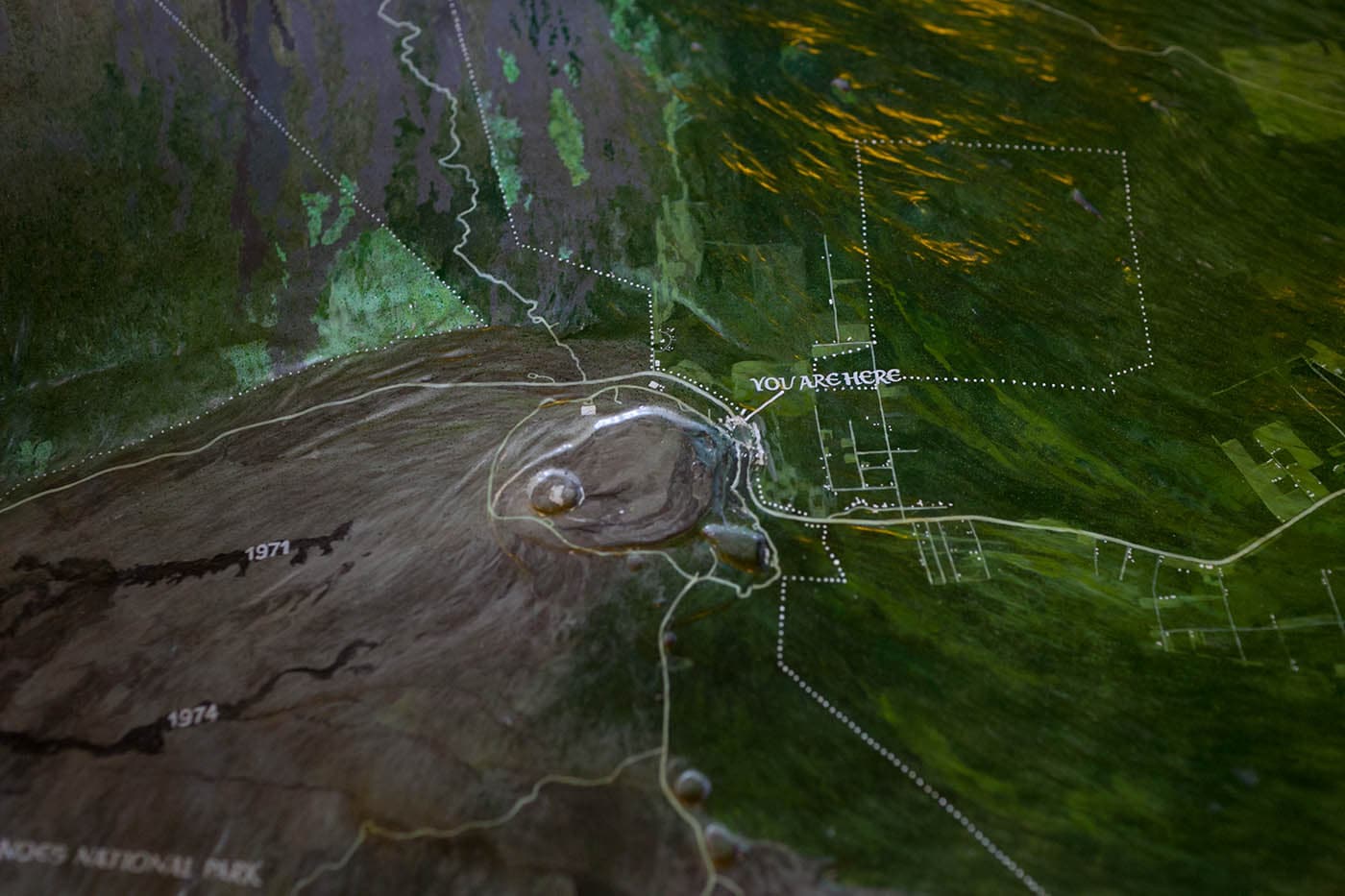 Things to do in Hawaii Volcanoes National Park
Crater Rim Drive
If you have only one day to explore this Hawaii national park, and limited time, you have to drive Crater Rim Drive. The most popular destination in the park, this 11-mile road follows the rim of Kilauea Caldera and is full of scenic views and hikes. Here is what you can see along the way:
Kilauea Visitor Center
Start your Hawaii Volcanoes National Park visit with a trip to the visitor's center to pick up a park map, ask questions, learn about any advisories, get more information about what to see, and take a bathroom break. Here you can watch a 25-minute video about the volcano and check out the museum to learn about the plant life, geology, animals, and culture of the area.
Volcano Center Art Gallery
Next to the visitor center you'll find a small building full of local art, including paintings, pottery, wood carvings, and jewelry. A good stop to browse or pick up a unique souvenir.
Sulphur Banks (Ha'akulamanu)
From the Volcano Art Center you can take a path leading to the sulpher banks. The 1.2 mile (2 kilometer) round trip hike is an easy walk that culminates with an open area covered with festering bright yellow sulfer deposits seeping with volcanic gasses. Be warned: the stench of sulfer is similar to rotten eggs and can be overwhelming and dangerous for pregnant people, young children, and those with respiratory or heart problems.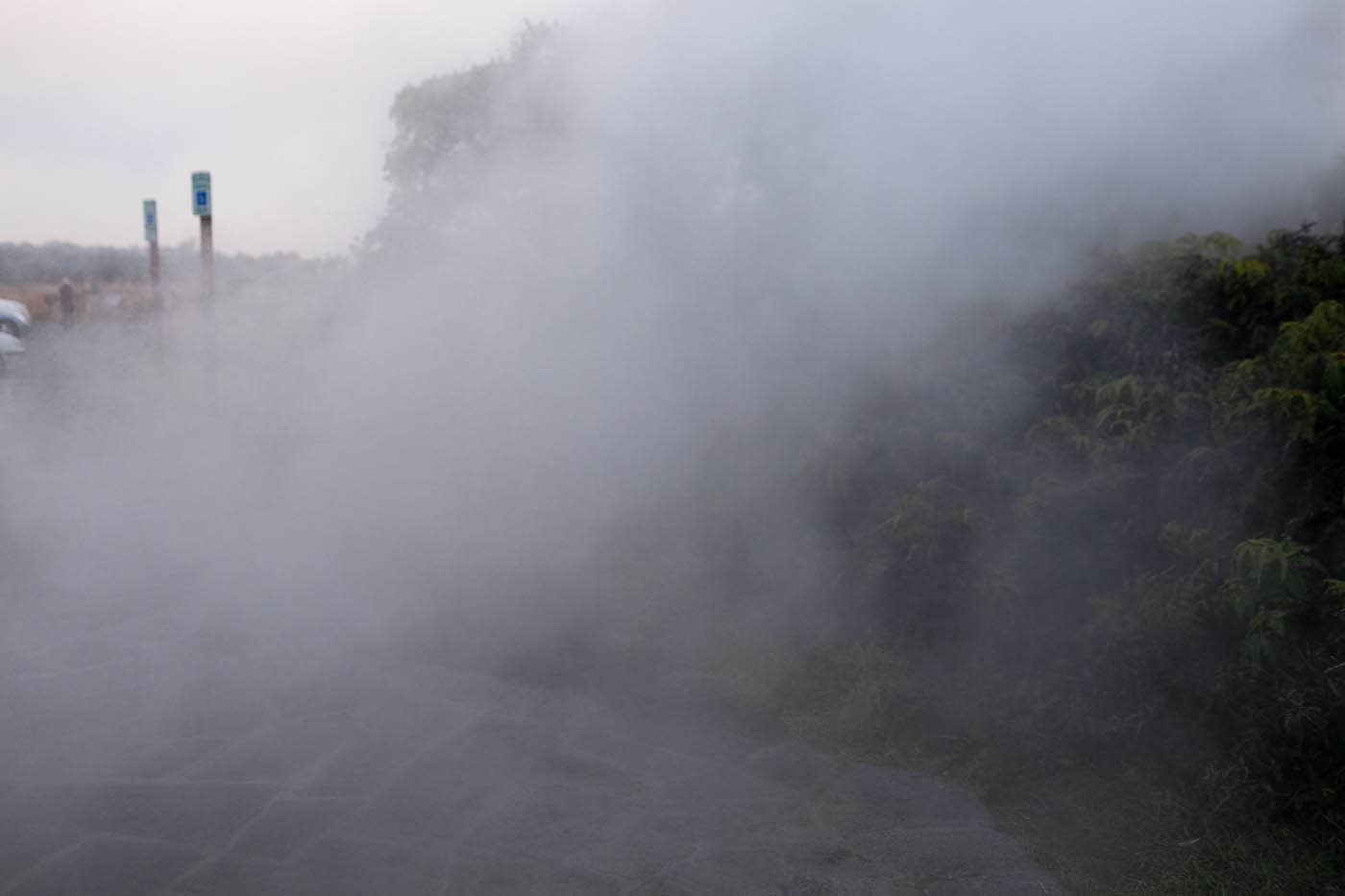 Steaming Bluff (Wahinekapu)
When the ground water seeps into the magma-heated rocks it vaporizes and returns to the surface as steam. You can witness this unique phenomenon here.
Kilauea Overlook
The Kilauea Iki Crater was formed by a massive eruption in November 1959. Over 60 years later, the crater is still warm and oozes with lava below. Admire the crater from 400-feet above at the overlook or hike a 4-mile loop around the rim of the crater to get up close and personal (allow 2-3 hours).
Halema'uma'u Overlook
A short, ten-minute walk from the parking lot will take you to this overlook, where you can look out over a 300-foot deep crater some call the "firepit."
Keanakako' i Overlook
Keanakākoʻi means "cave of the adzes" and this crate was probably formed during the great summit collapses of Kīlauea in the 1400s. A lava flow in 1877 covered the floor, cutting off kahuna kākoʻi (carving experts) from the rare basaltic rock that the area previously supplied.
Devastation Trail
A half-mile trek among a barren landscape. The area was wiped away during the 1959 Kilauea Iki eruption, leaving a surface of tephra (pumice) over the land. The trail ends at Pu'u Pua'i Overlook, where you can turn around or take Crater Rim Drive back to your start.
Pu'u Pua'i Overlook
The name of this cinder cone (a steep conical hill) means "gushing hill" in Hawaiian. It was formed in 1959 when Kilauea Iki Crater erupted, sending cinder and ash into the air and creating this formation. Visit this overlook to see the Kilauea Iki crater all the way to the Kilauea Iki Overlook.
Nāhuku (Thurston Lava Tube)
Hundreds of years ago a river of lava created the tunnel now known as Nāhuku, or the Thurston Lava Tube. The path is surrounded by lush tropical foliage followed by short walk through the naturally-formed tunnel.
Chain of Craters Road
Another path to explore at Hawaii Volcanoes National Park is Chain of Craters Road. This scenic drive is around 18 miles along the East Rift Zone of the volcano. It goes from 4,000 feet in elevation to sea level. Along the way you will see a landscape full of craters, lava flows, petroglyphs, and even flowing lava. There are numerous lookouts, craters, and hiking trails along the way, here are some of the highlights:
Devil's Throat
A dirt path leads to the sharp cliff of a 150-foot wide by 165-foot deep crater. With crumbling terrain and no guard rails, beware and be careful.
Mauna Ulu and Puu Huluhulu Trail
Pu'u Huluhulu means "hairy hill" and it is so named because the overgrown foliage on the cinder cone looks hairy from afar. To get there, walk along the Mauna Ulu lava flow. If the sky is clear you can view Mauna Loa, Mauna Kea and the Pacific Ocean from the top.
Kealakomo Overlook
This scenic overlook towers over a 2,000-foot drop and has gorgeous views of the Pacific Ocean and the lava-covered ancient village of Kealakomo.
Pu`u Loa Petroglyphs
Visit this field to find ancient rock carvings known as petroglyphs. There are over 20,000 drawings dating back to AD 1200-1450.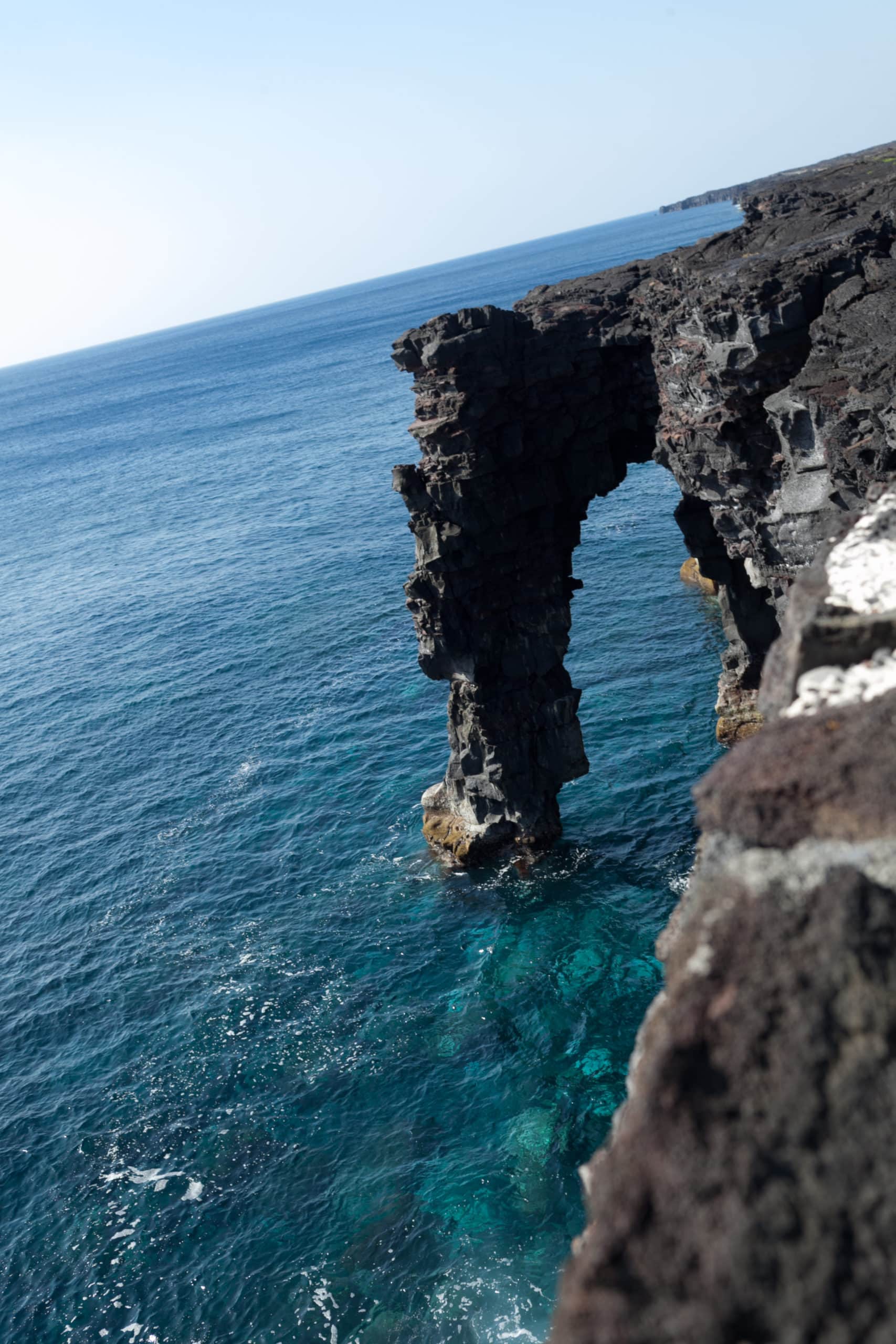 Hōlei Sea Arch
The Hōlei Sea Arch is a 90-foot tall lava formation that extrends from a cliff over the Pacific Ocean. The arch extends has been around for over 550 years but it is expected to eventually break apart and crumble.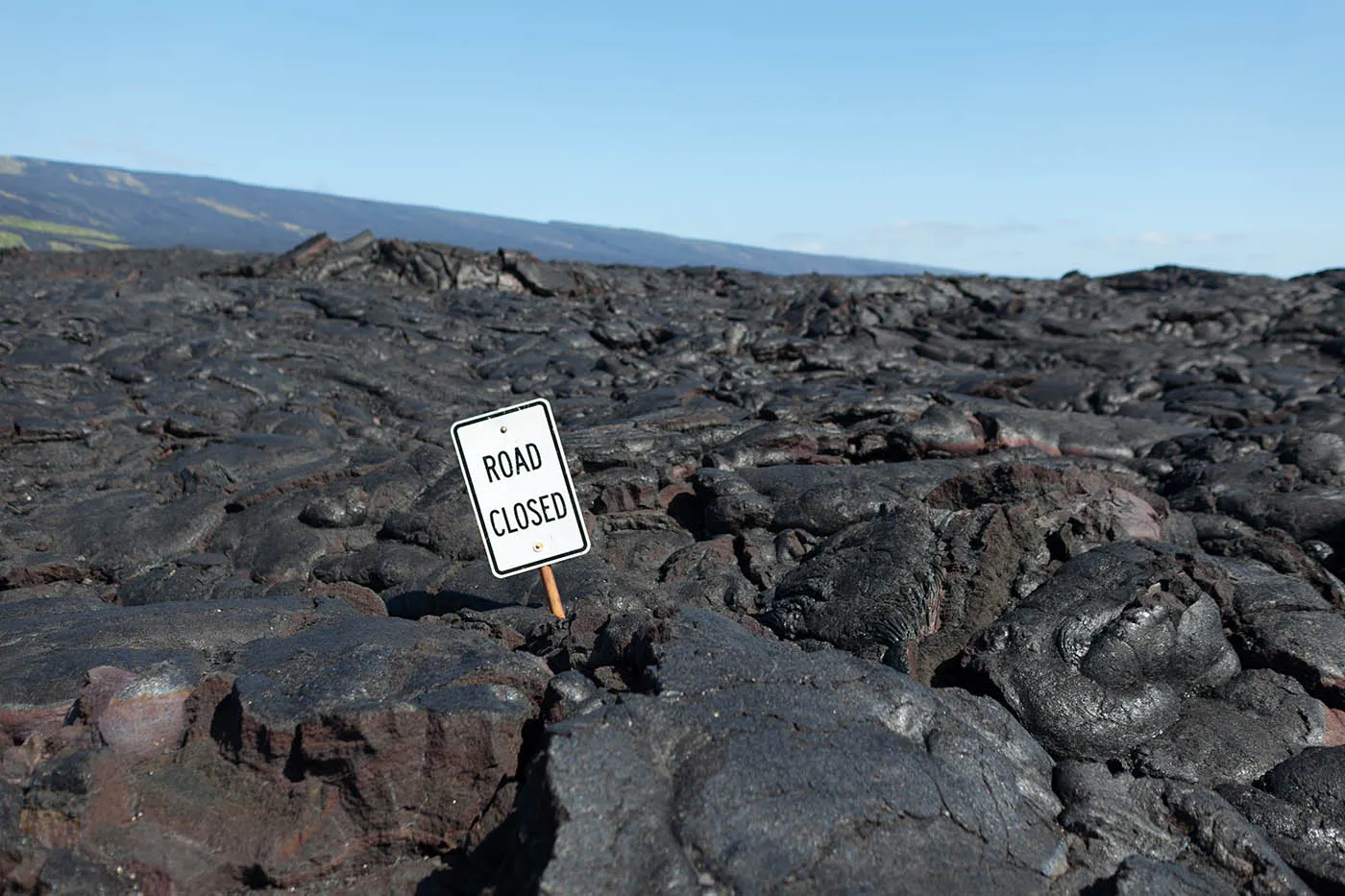 End of the Crater Chain Road
Exploring the end of Crater Chain Road is like walking into an apocalypic scene. At mile marker 19.3 the road is cut off, but you can continue on foot to walk on top of the lava flow that that buried the road in 2003. Don't miss the still-preserved traffic sign signaling, "Road Closed."
Hawaii Volcanoes National Park Photos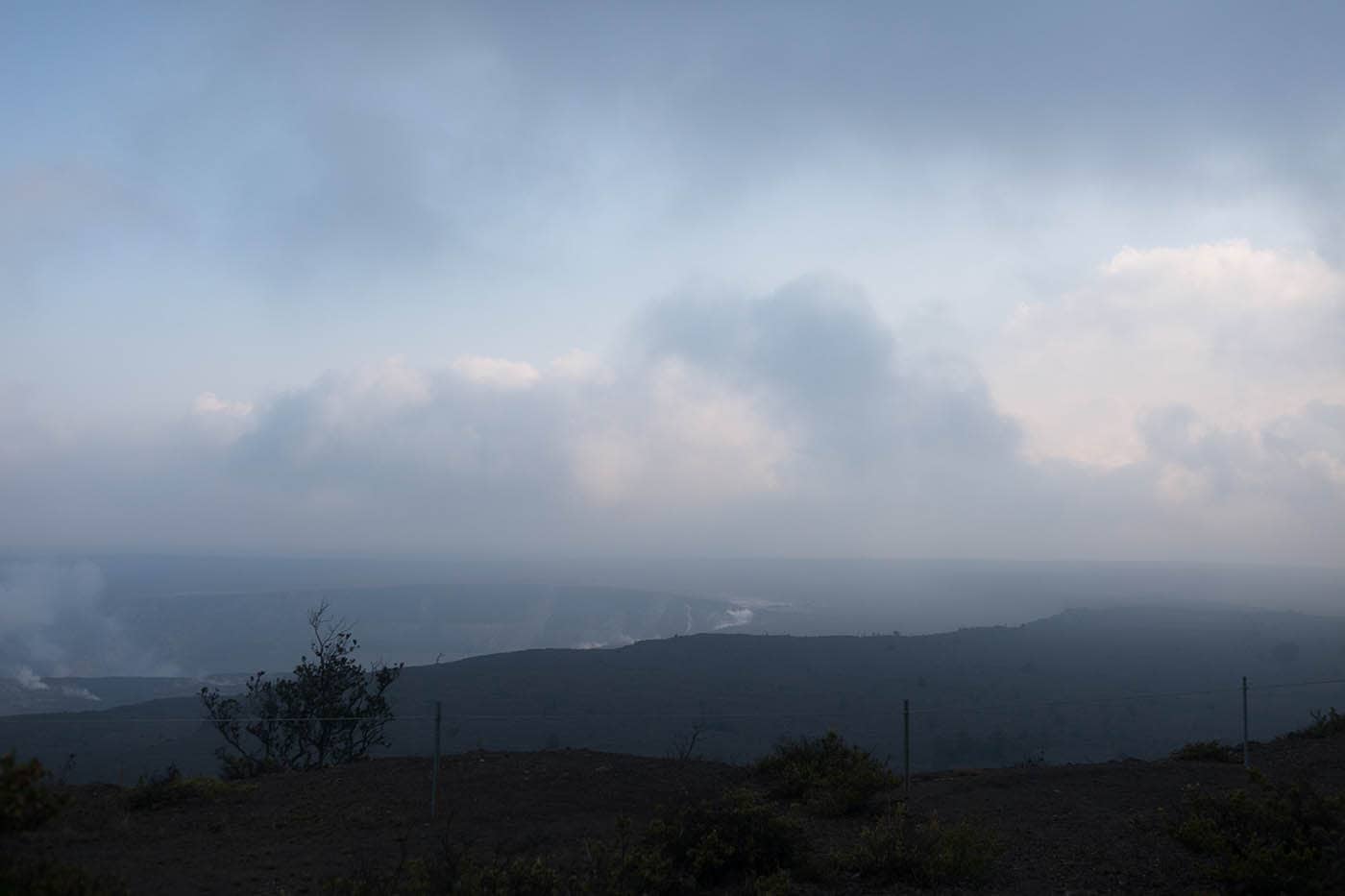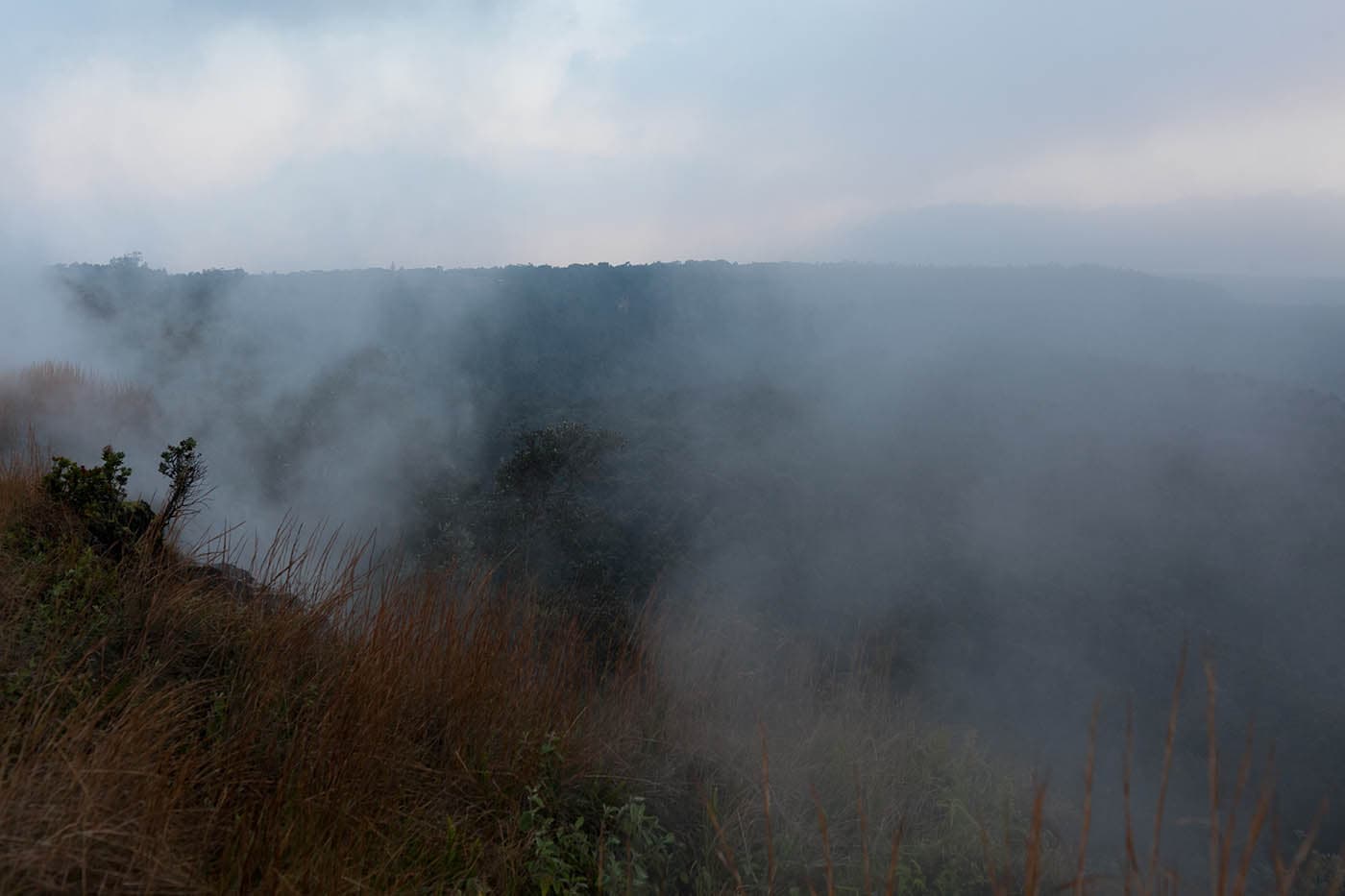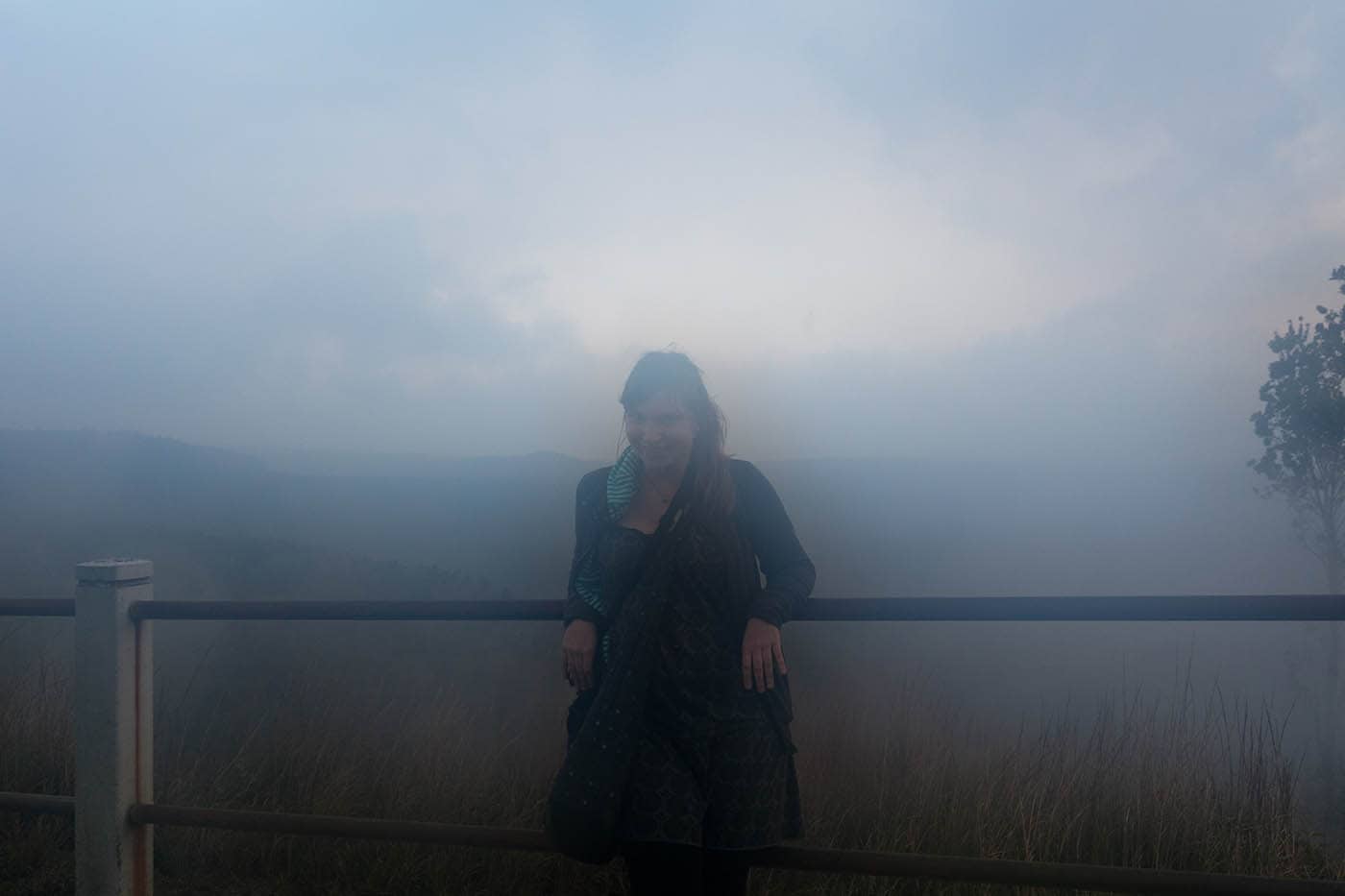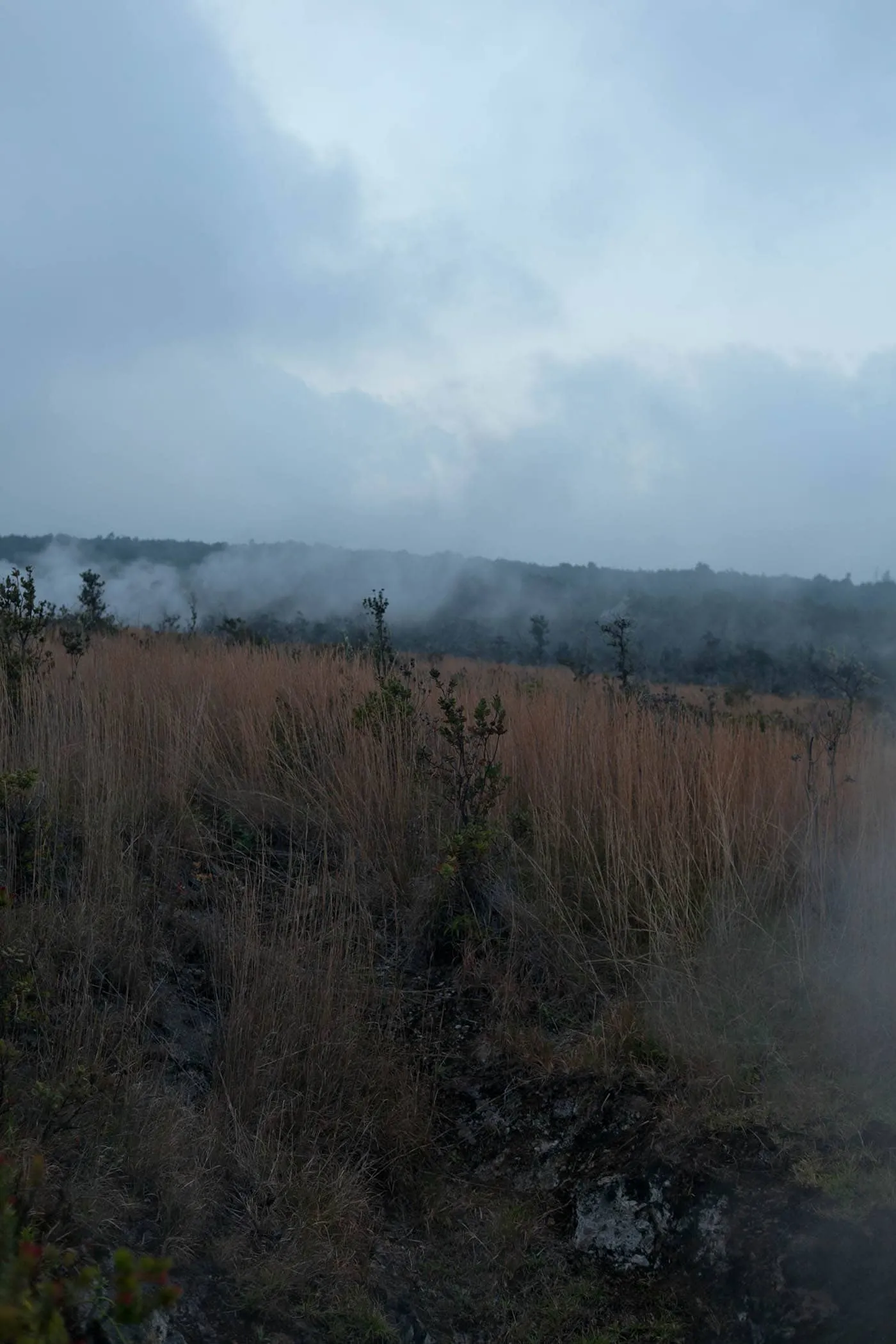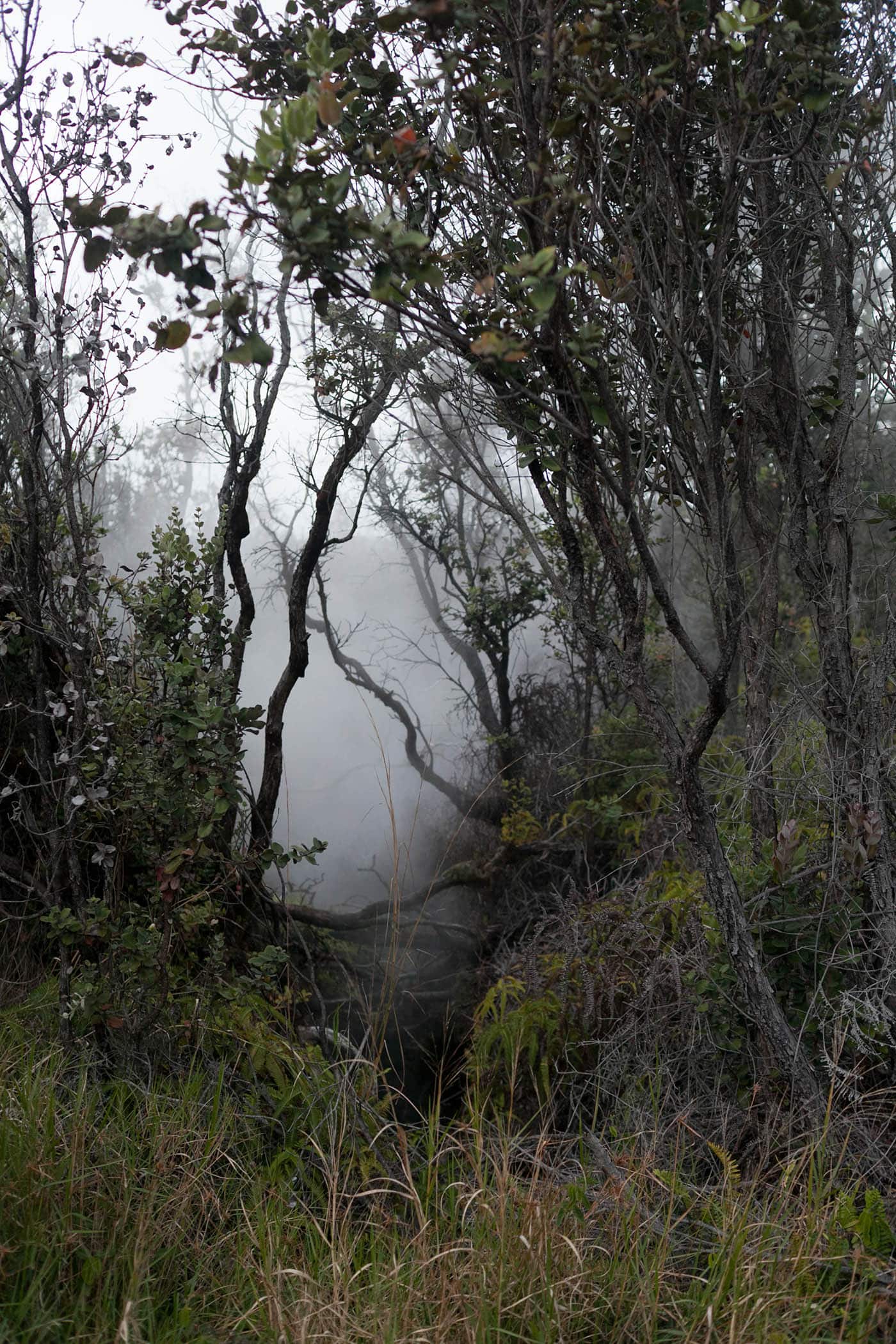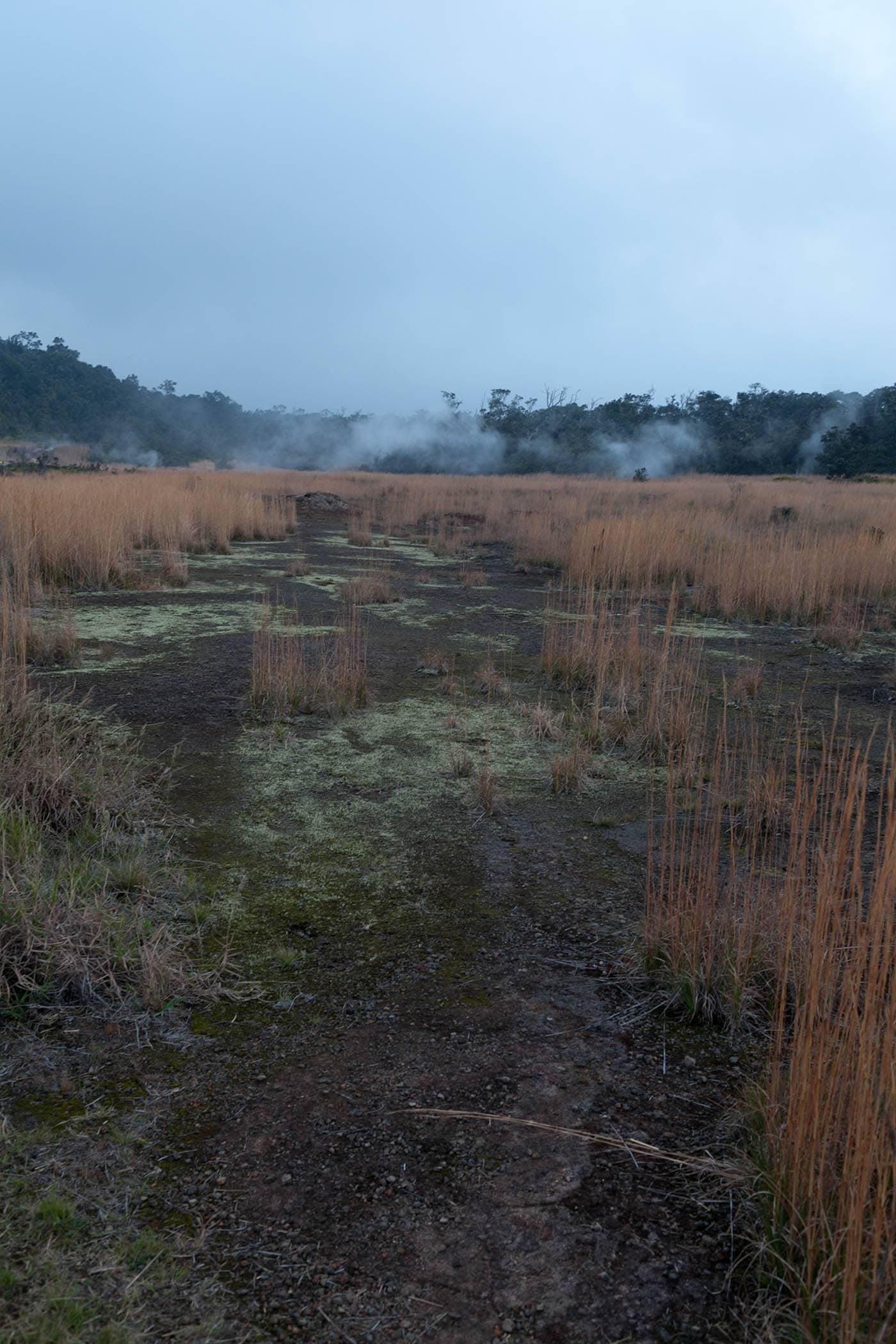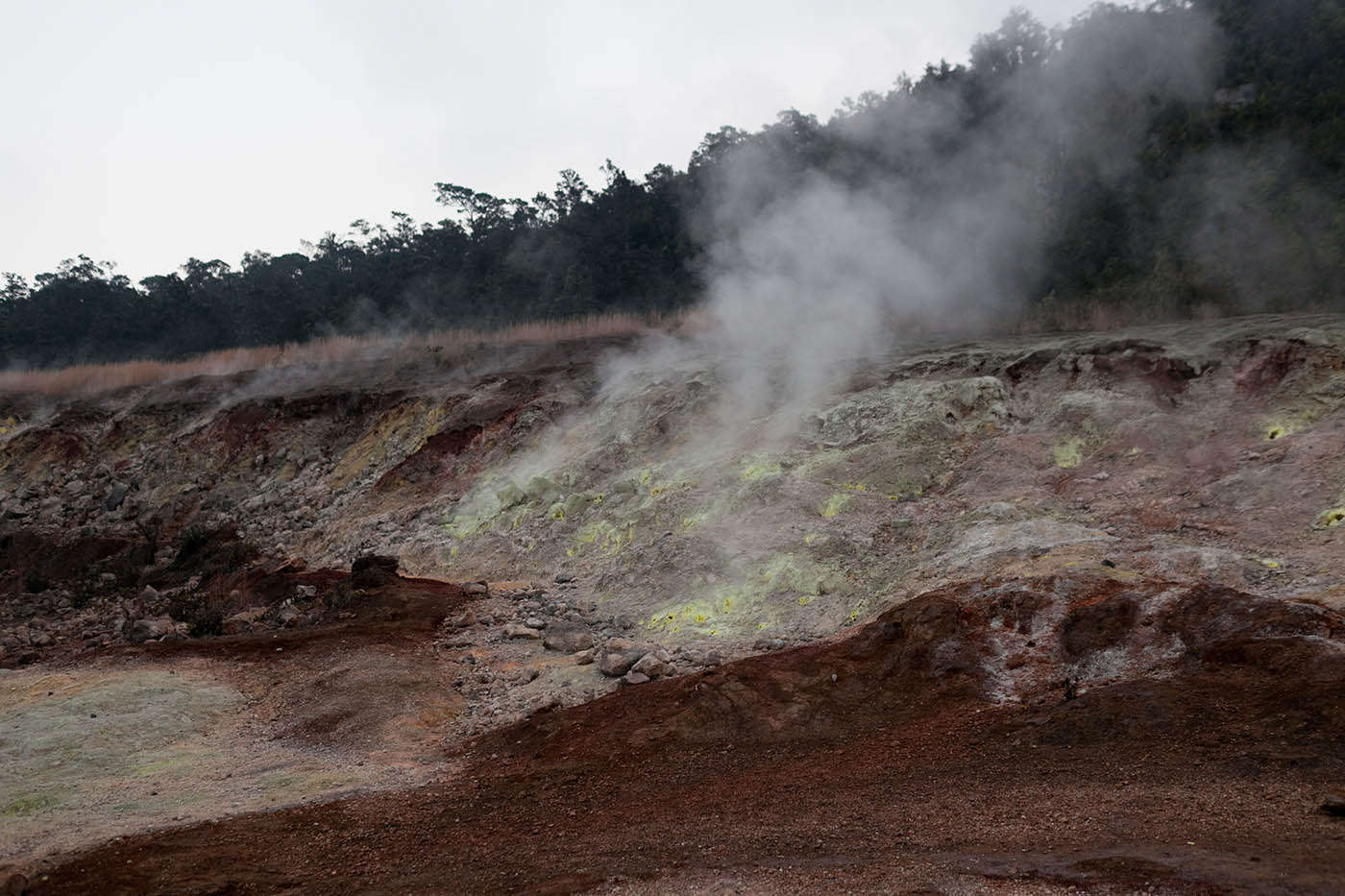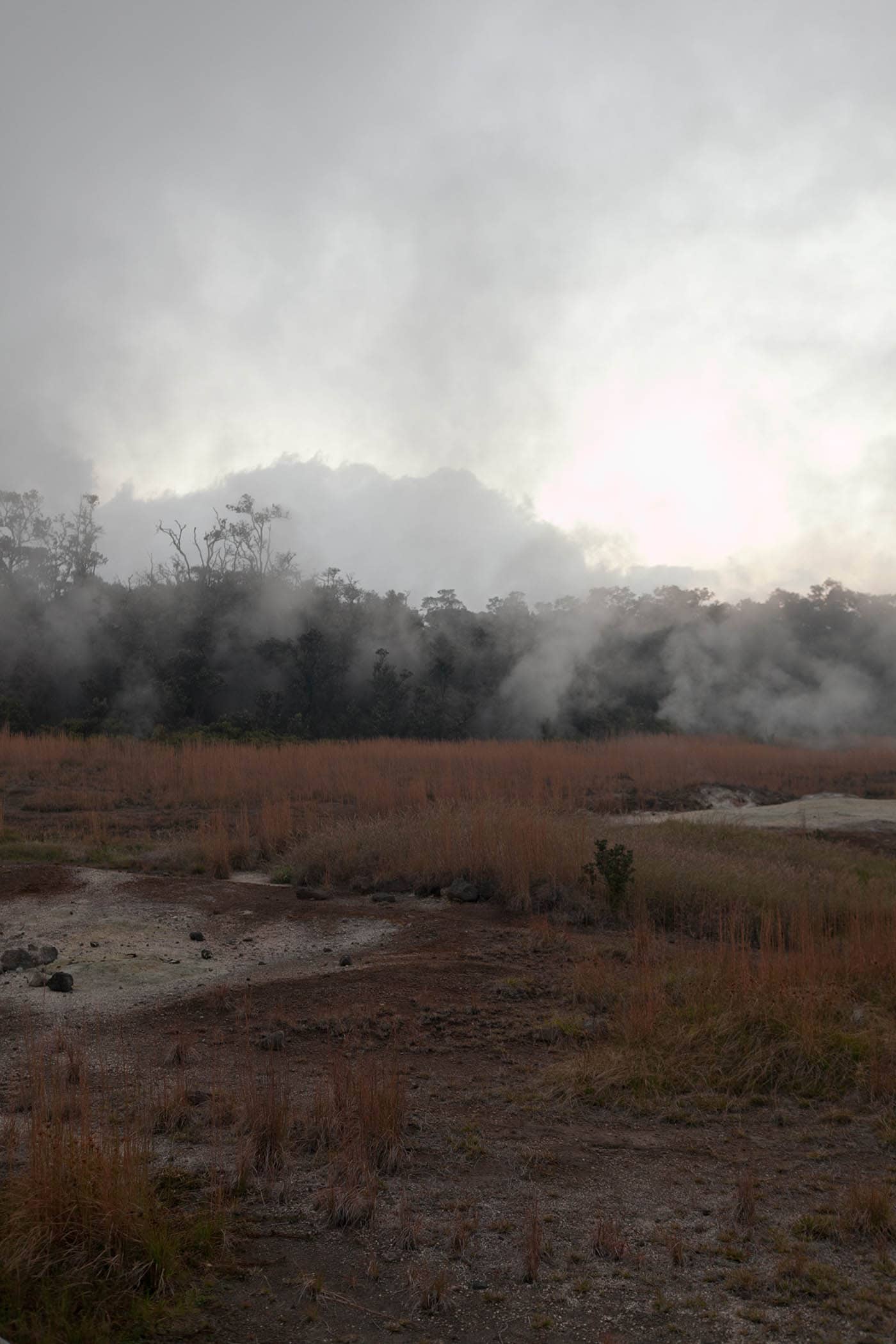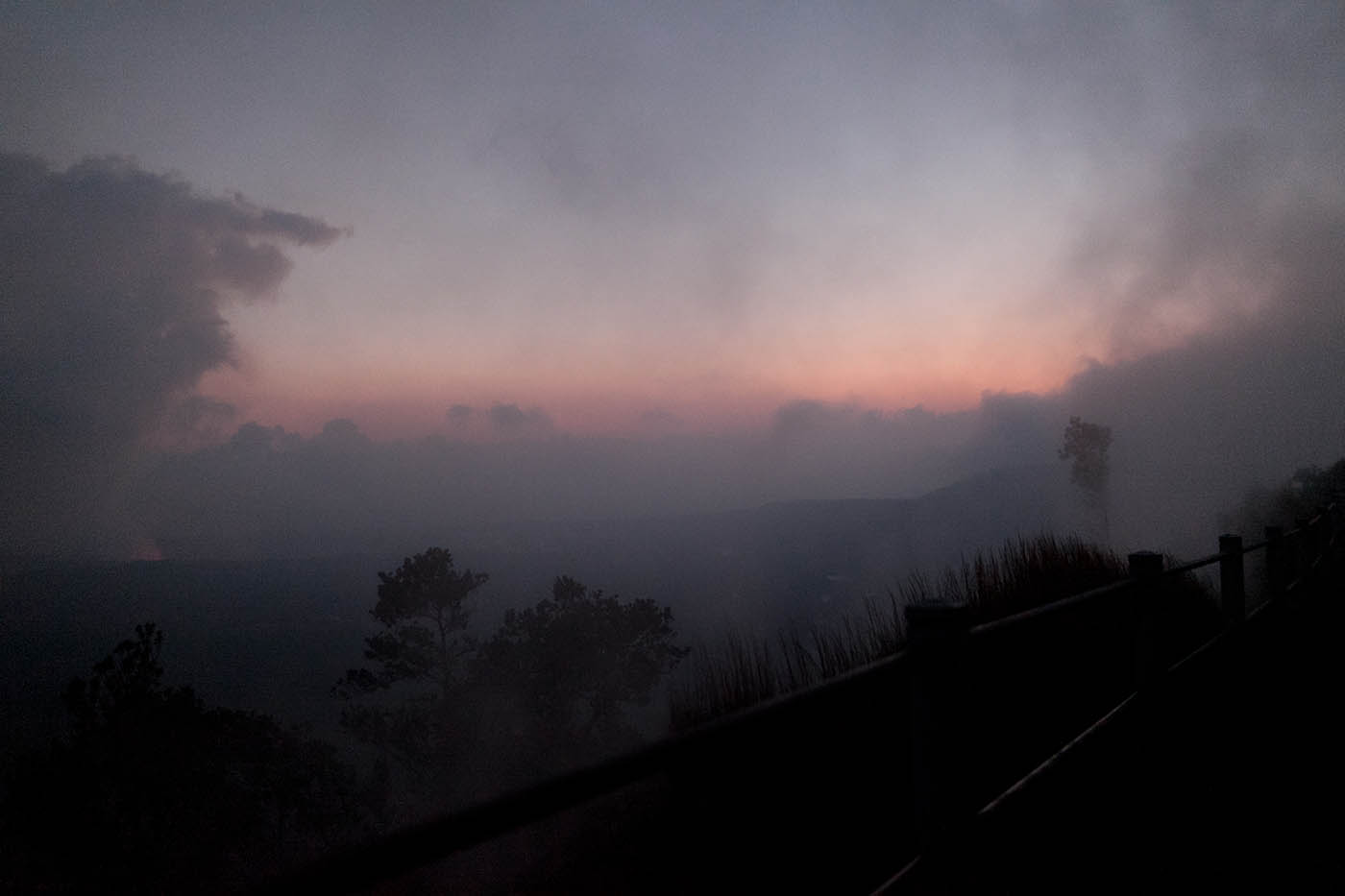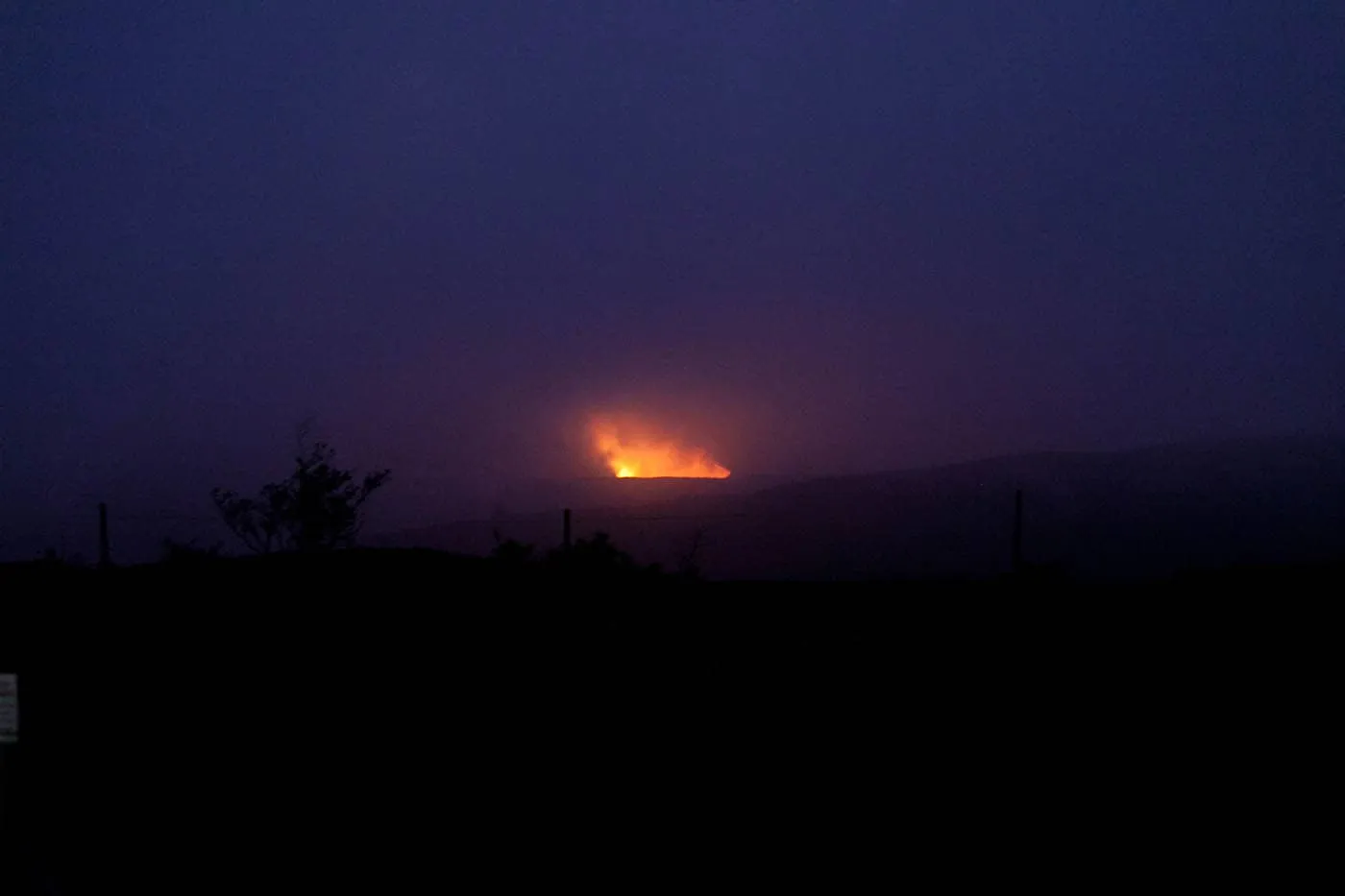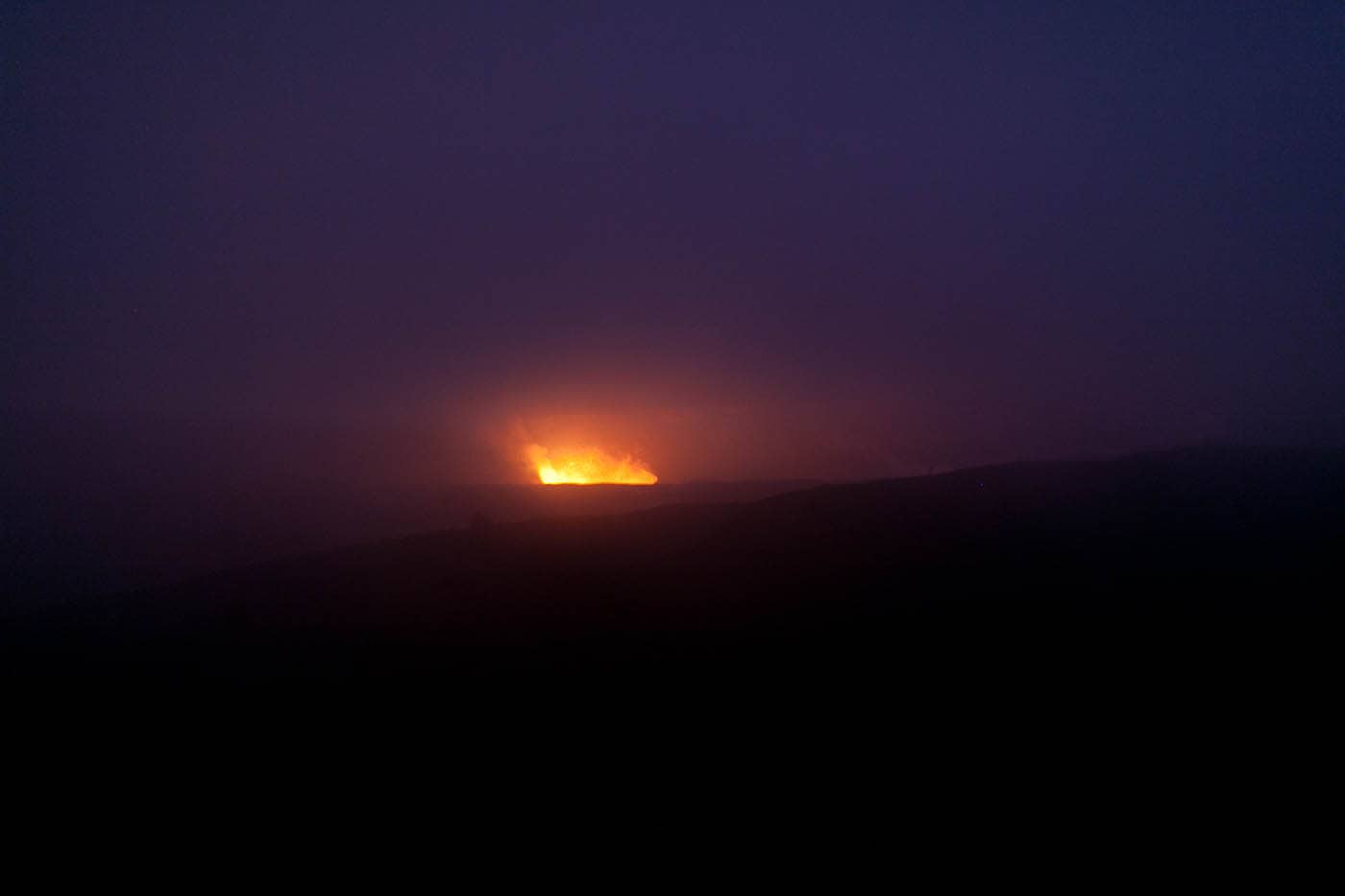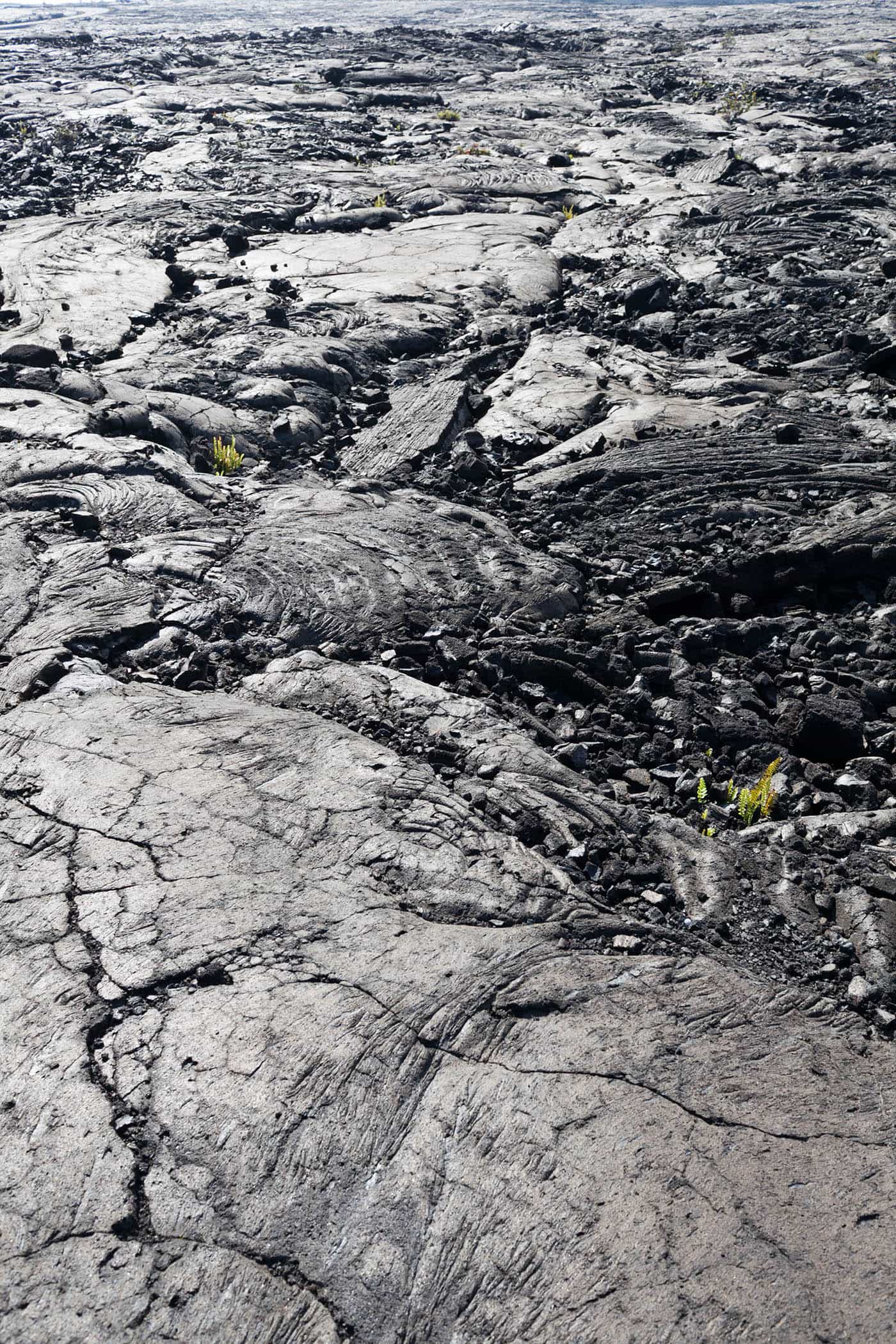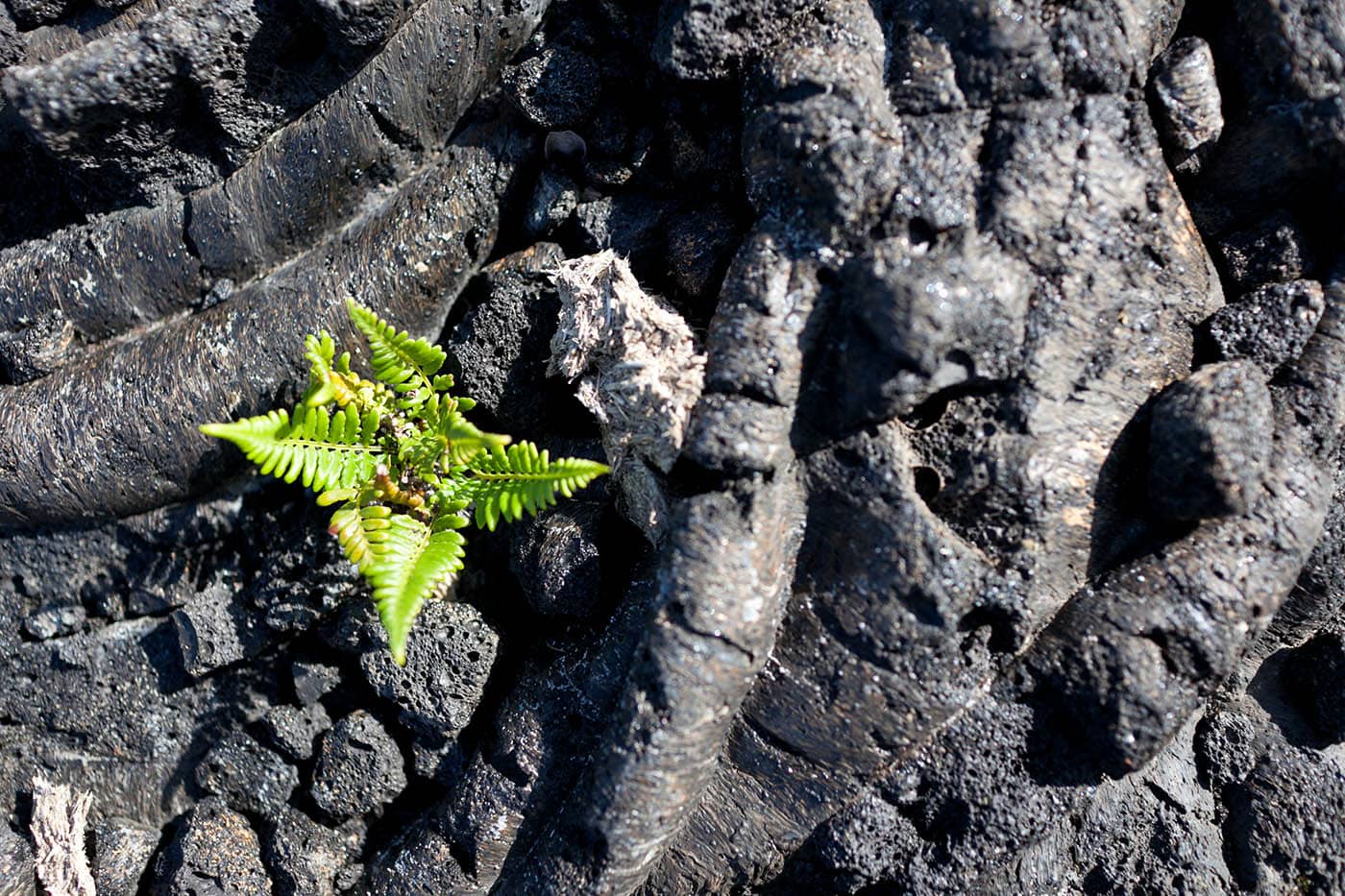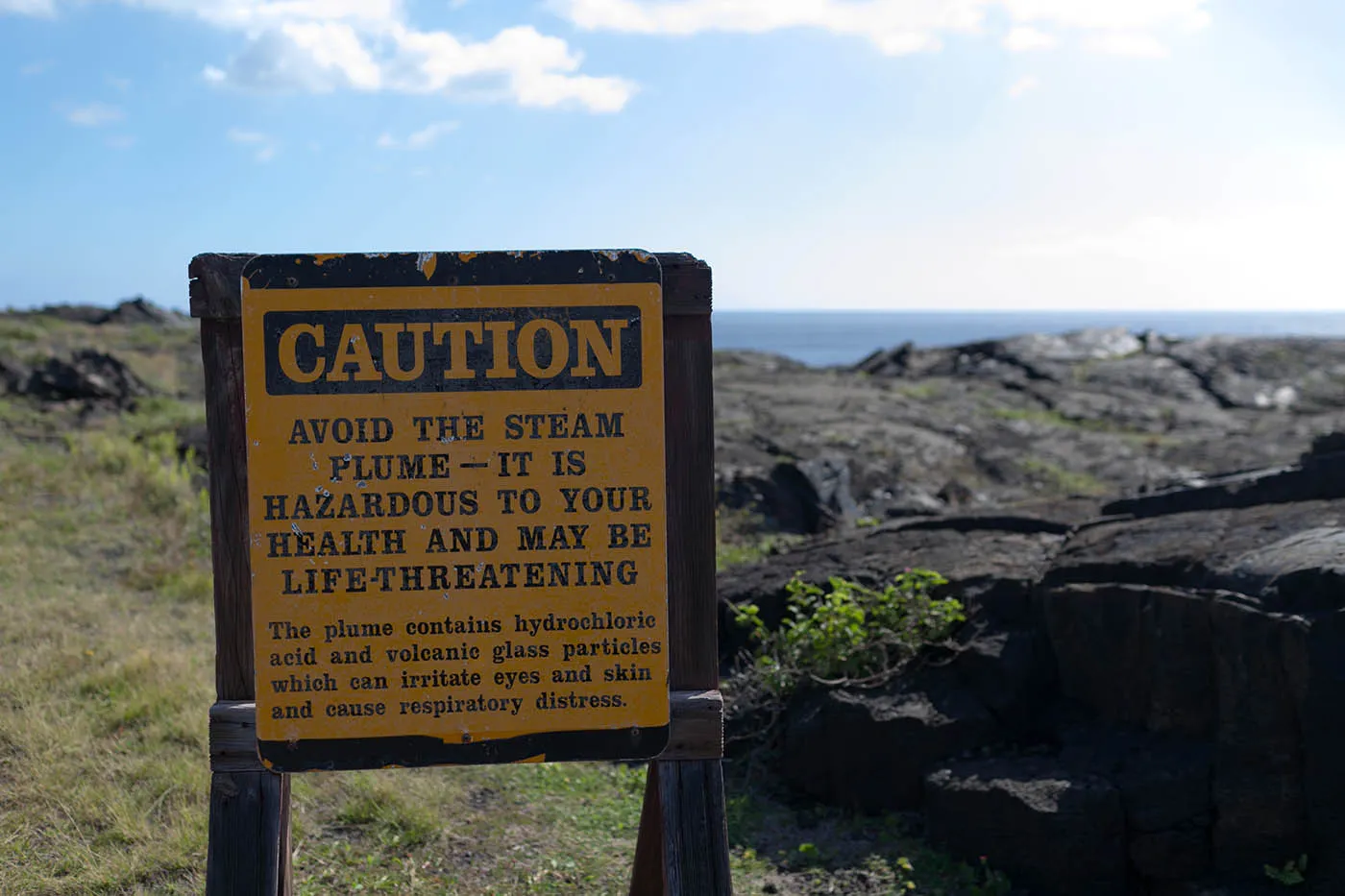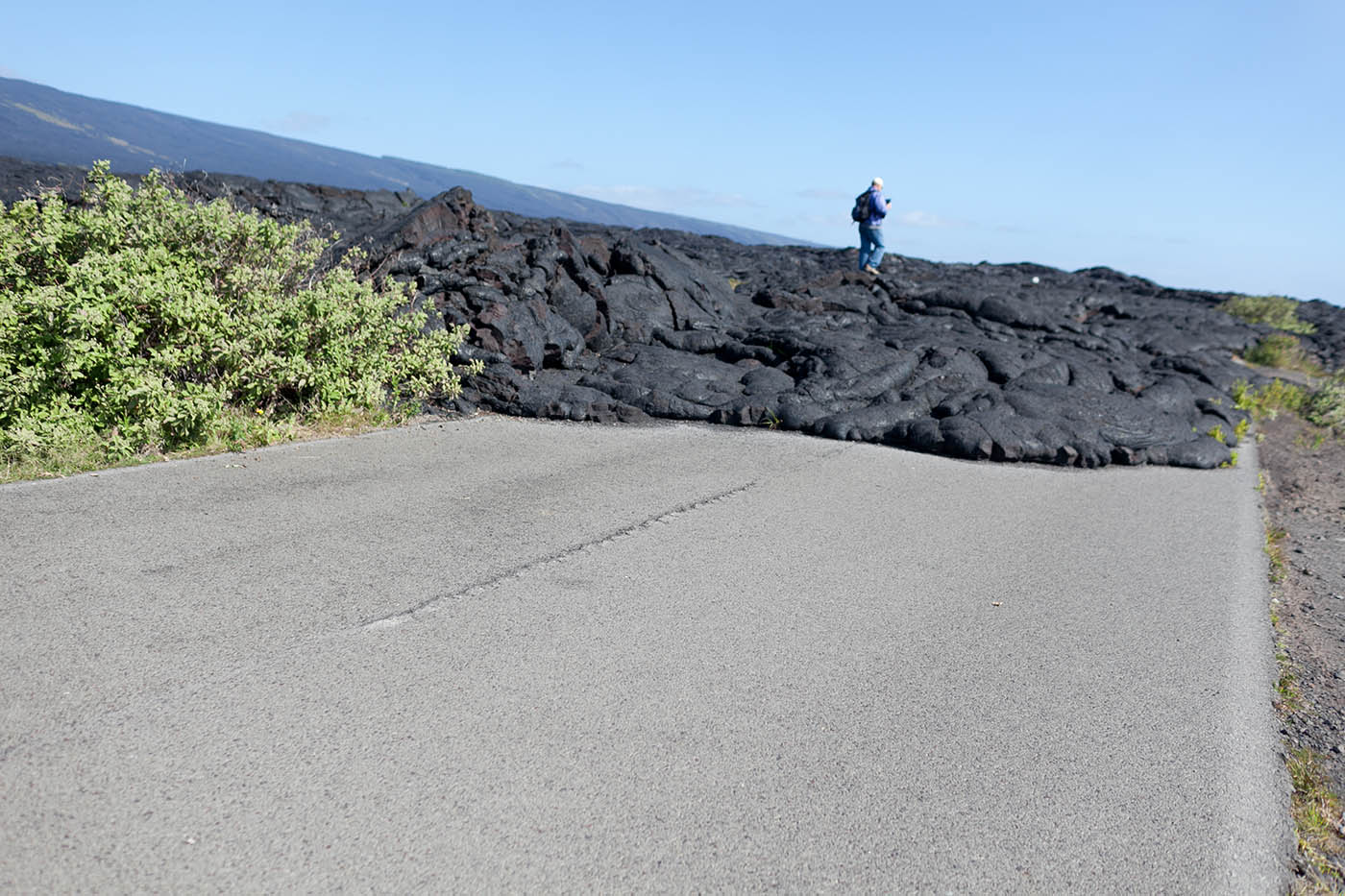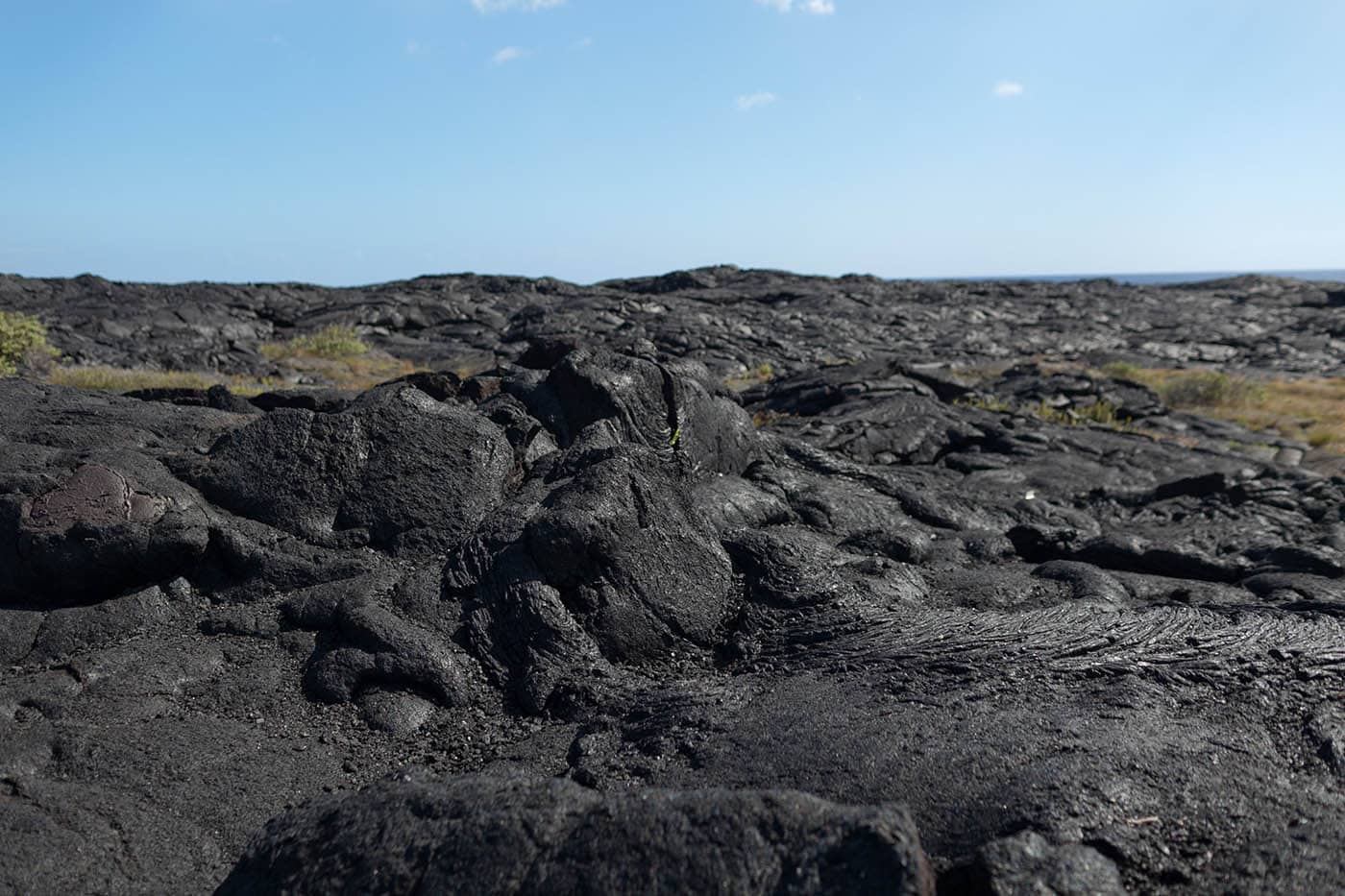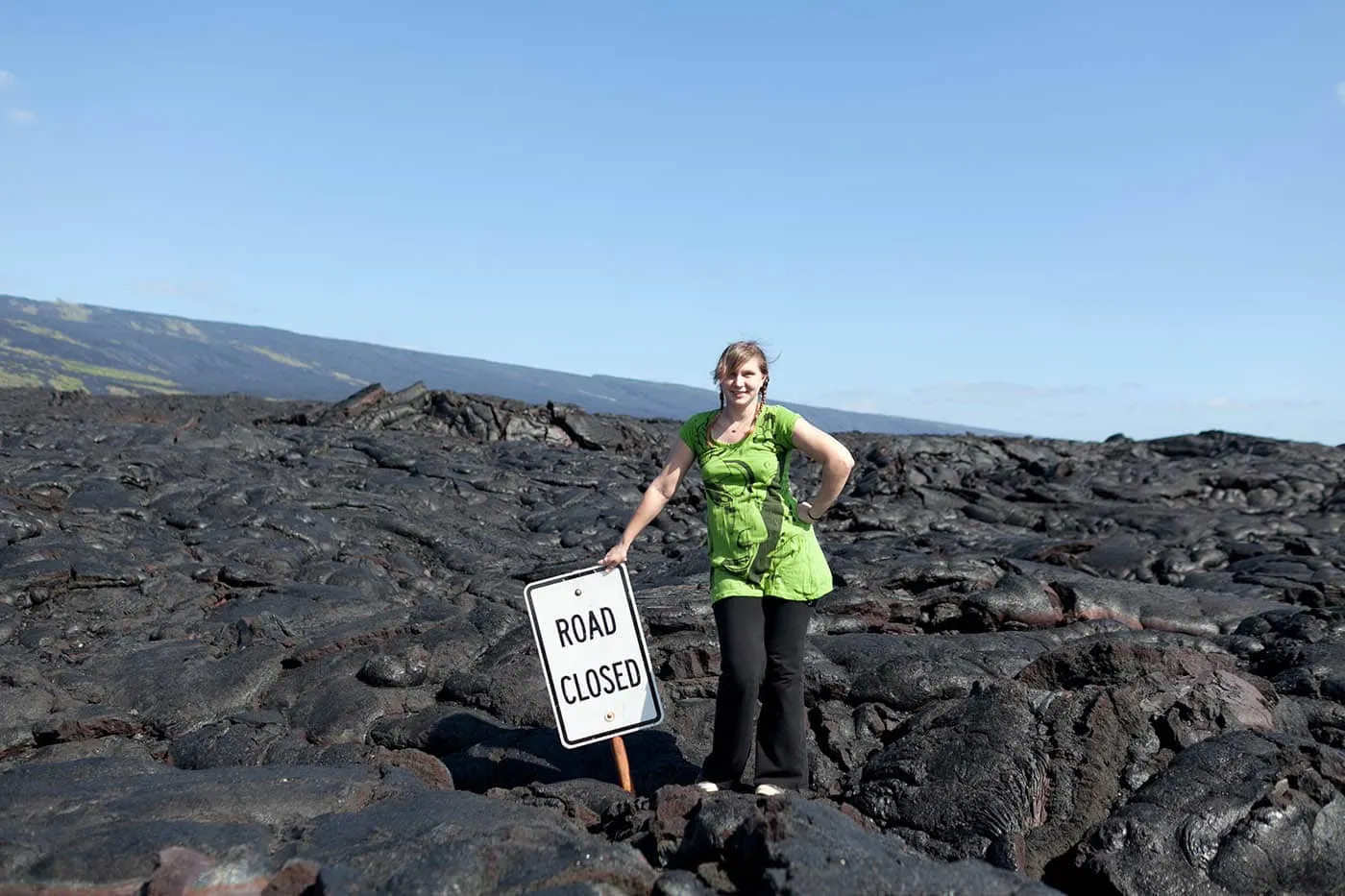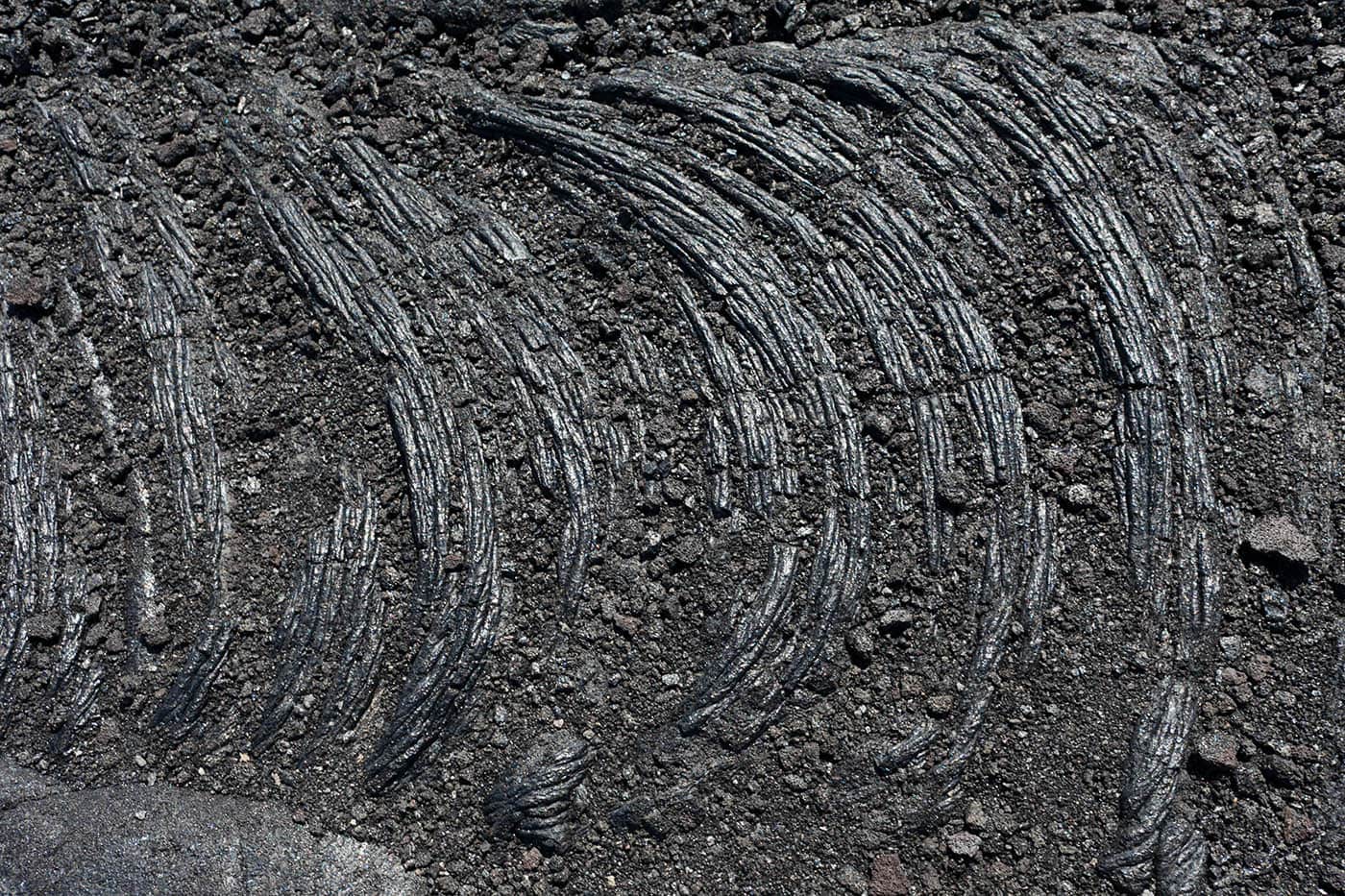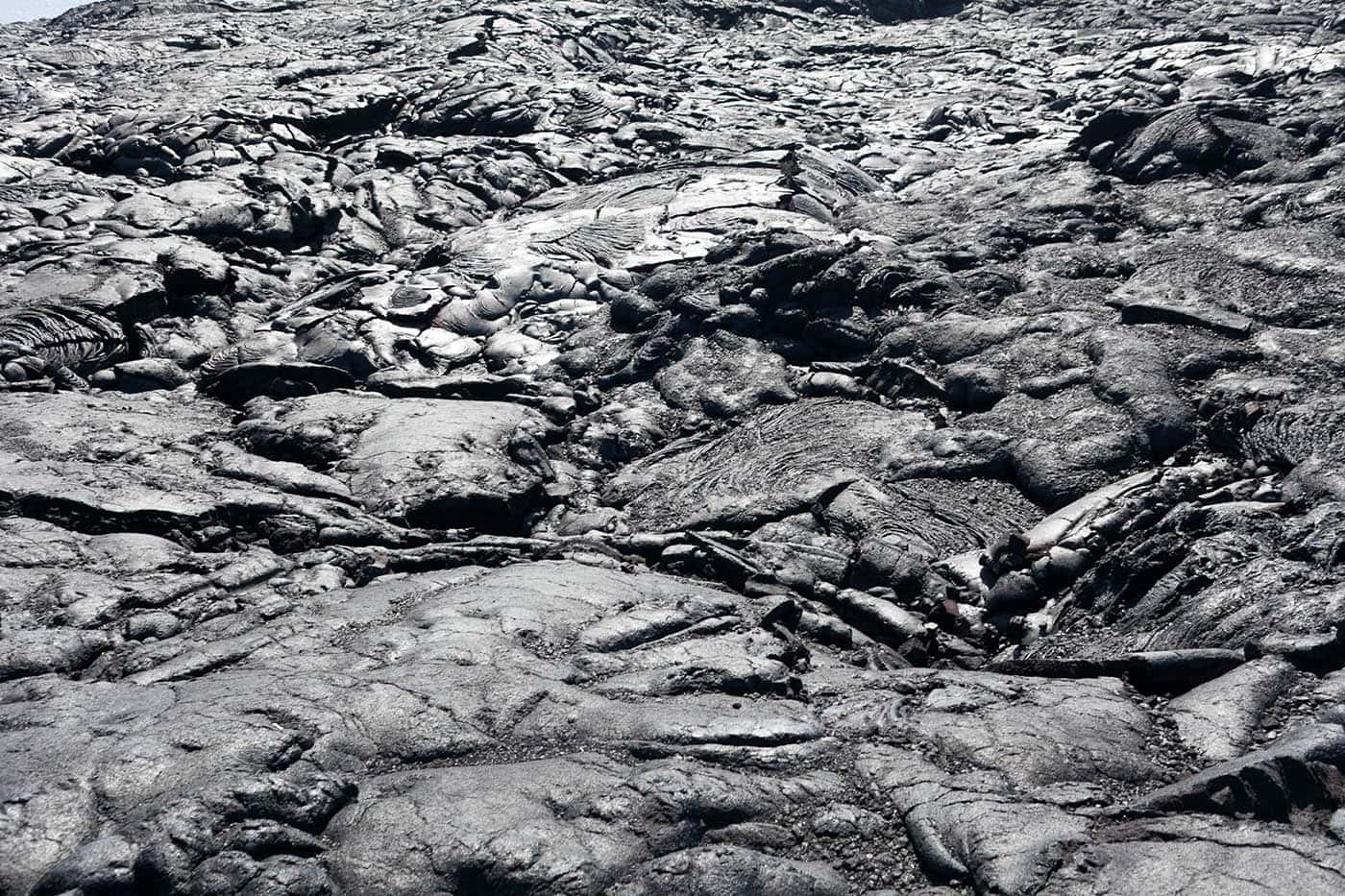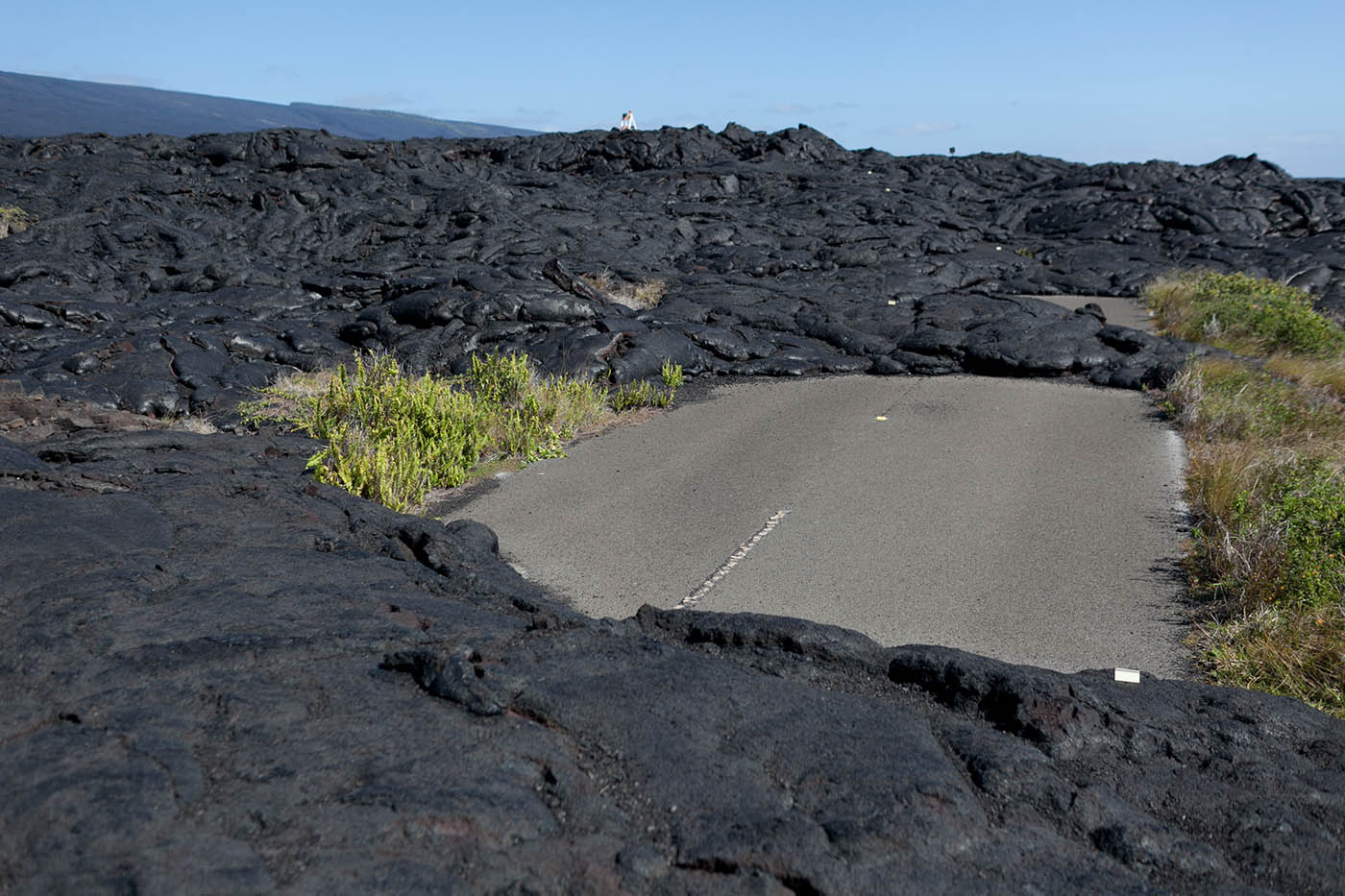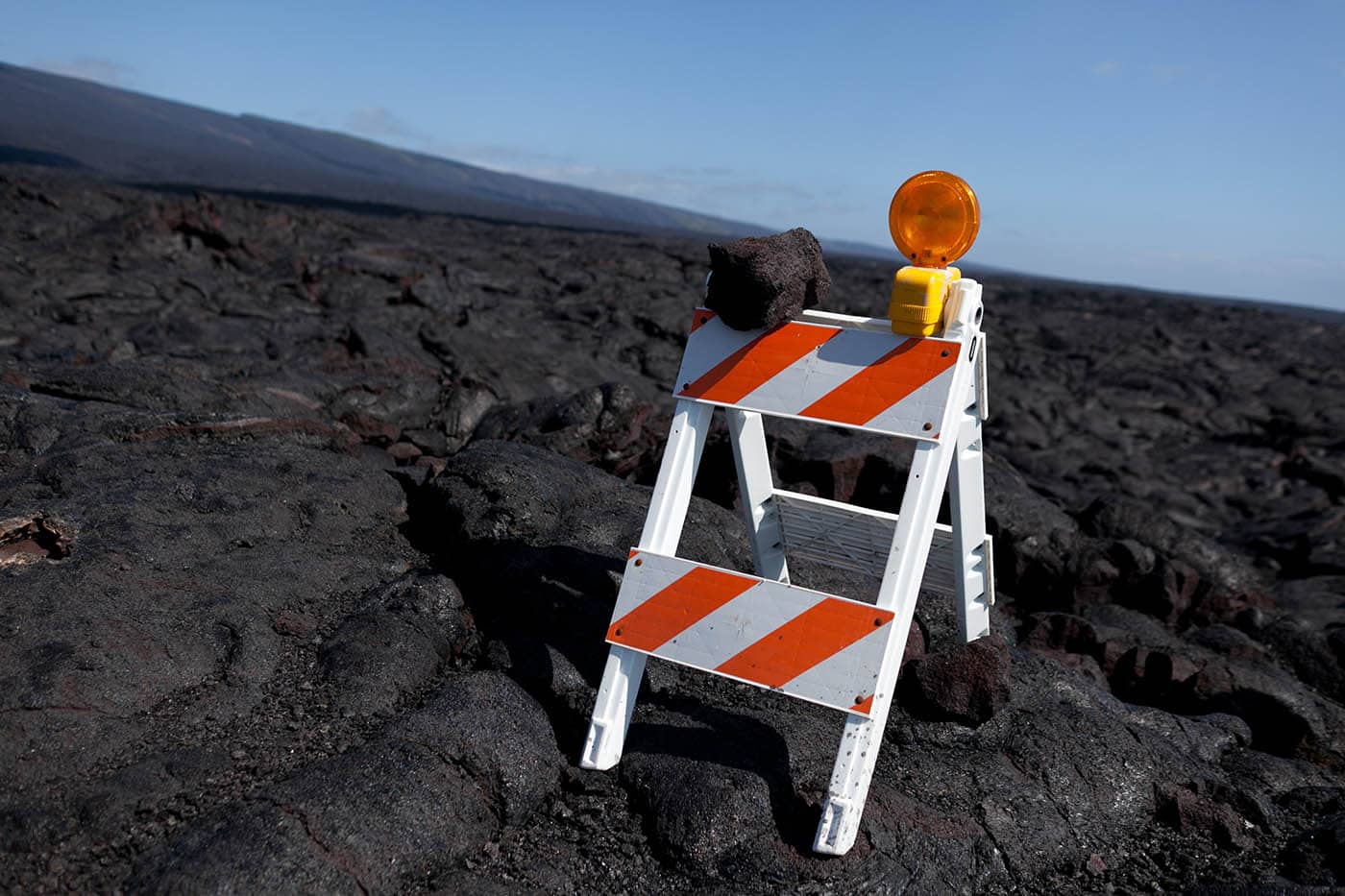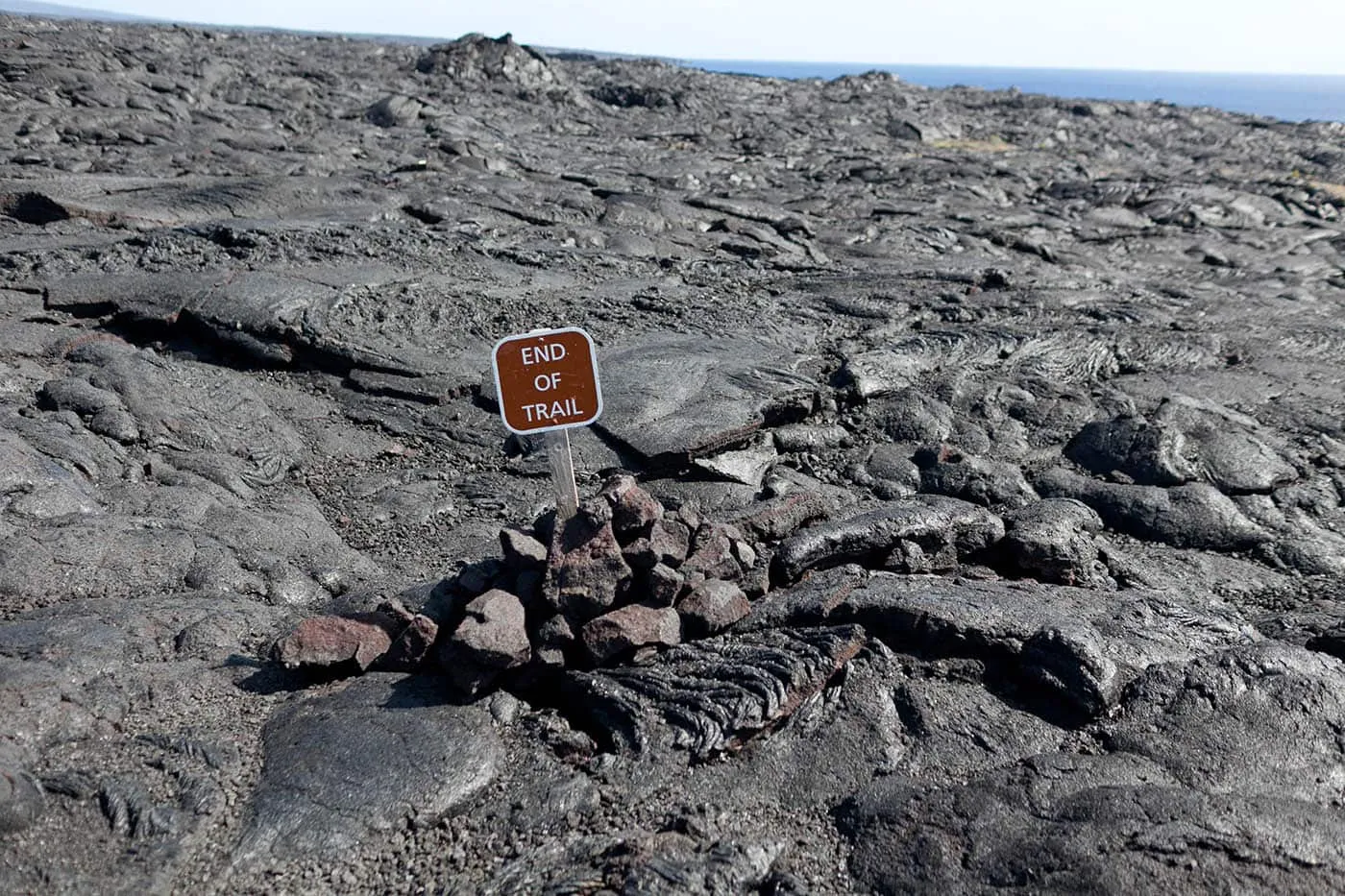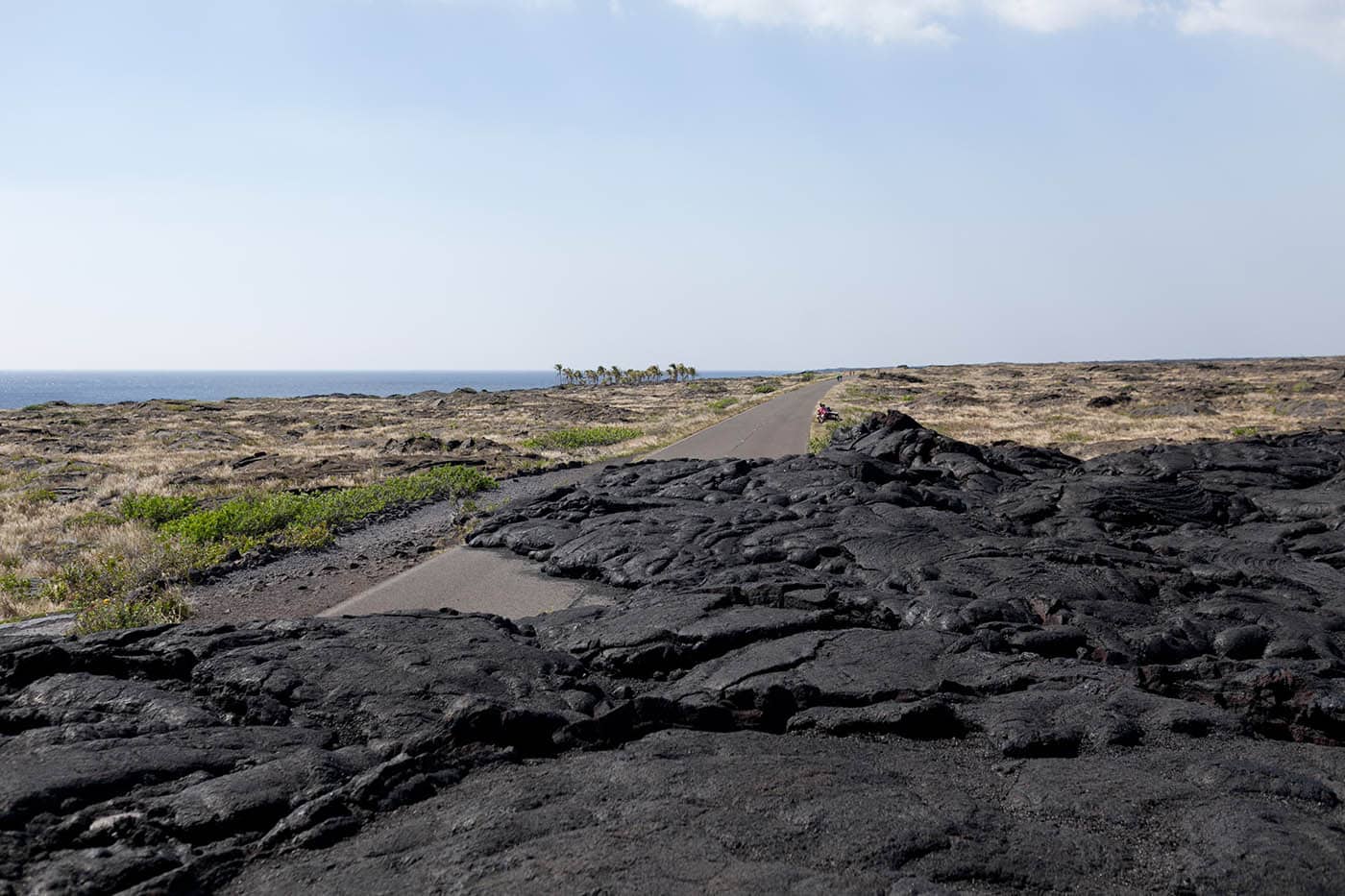 If you're taking a Hawaii road trip through the Big Island be sure to also check out all the best roadside attractions in Hawaii, including the Southernmost Point in the U.S.: Ka Lae.
---
Hawaii Volcanoes National Park
Address: 1 Crater Rim Drive, Hawaii National Park, Big Island, HI
Park hours: 7 days a week, 24 hours a day
Cost: $30.00 per private non-commercial vehicle, $15.00 per pedestrian or bicycle, $25.00 per motorcycle. All entrance fees are good for 7 days. $55.00 Hawai'i Tri-park Annual Pass is also available.
Visit the park's website for up-to-date information on opening hours, fees, closures, warnings, and more.
---
Pin this Hawaii tourist attraction: