Have you ever found a roadside attraction hidden in your own backyard? I have. Meet the giant cow statue at the Gene's Sausage Shop rooftop beer and wine garden in the Lincoln Square neighborhood of Chicago, Illinois.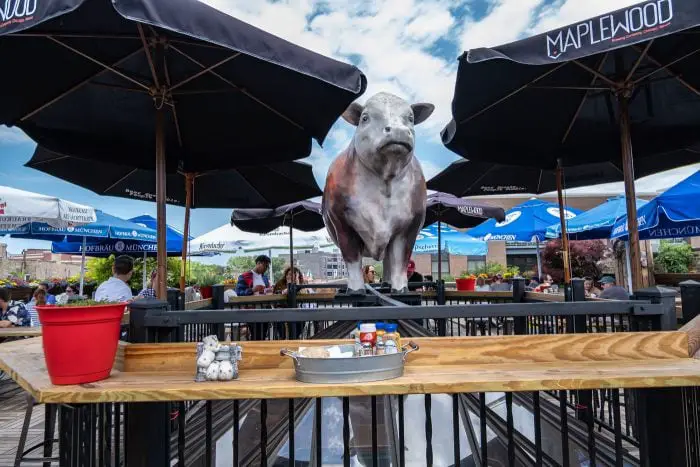 In 1972, Polish immigrants John and Gene Luszcz, opened a small delicatessen in Chicago. John & Gene's on West Roscoe Street quickly became popular among locals for their homemade sausages and other Polish fare.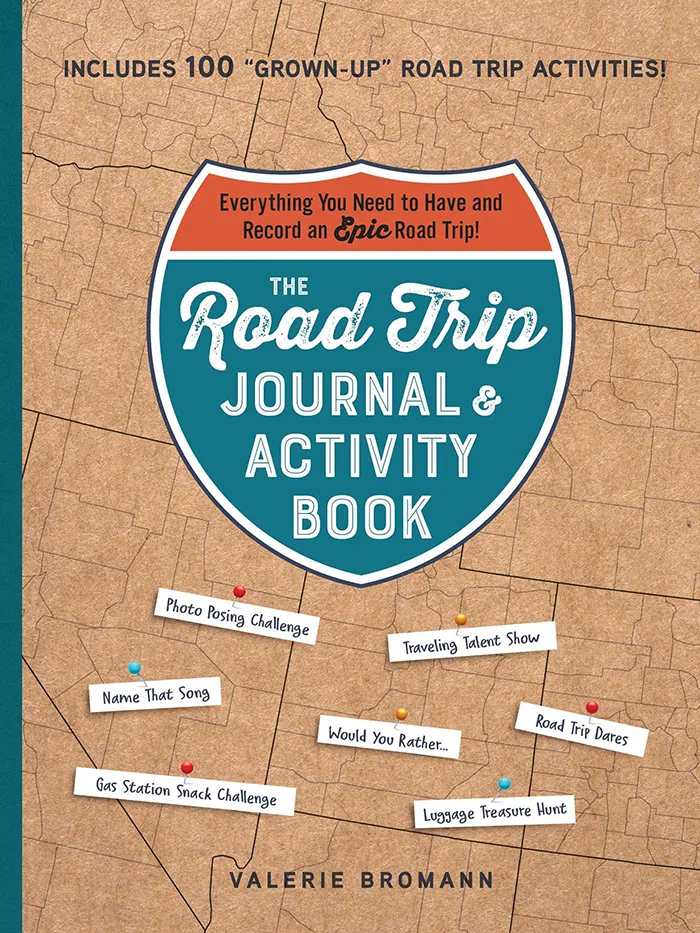 The Road Trip Journal & Activity Book
Everything You Need to Have and Record an Epic Road Trip!
Enjoy fun games and challenges to pass the time on your next road trip and have a keepsake to look back on for years to come with this entertaining must-have for your next vacation.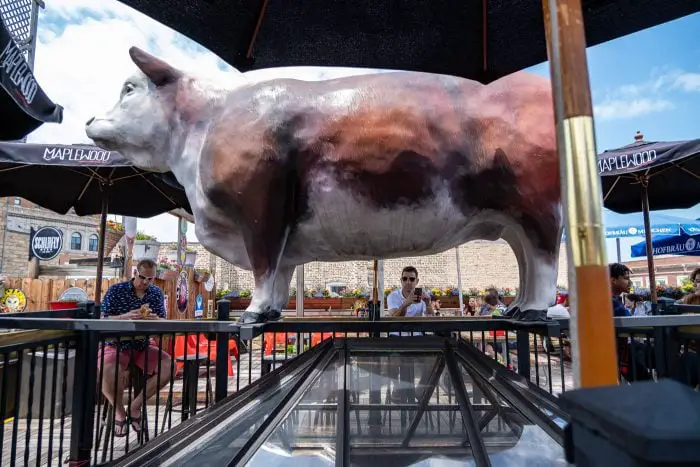 In 1980, after 8 years of running the deli, they moved the store to Belmont Avenue (5330 W. Belmont Ave.) and eventually changed it's name to Gene's Sausage Shop & Deli.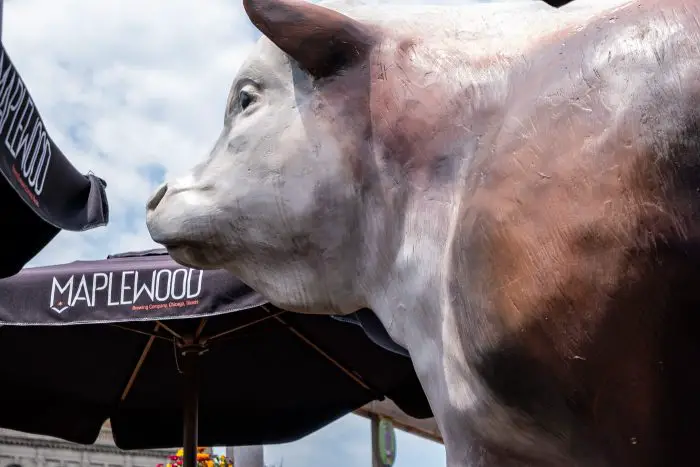 The 20,000 square foot Chicago deli sold fresh meats carved by trained butchers and prepared foods and imported European goods alongside 40 types of smoked sausages made fresh on site by traditional European sausage makers.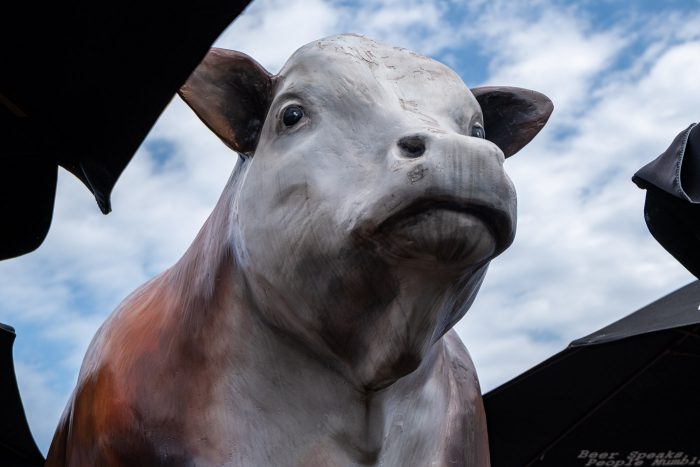 Besides the first-class food options, Gene's Sausages was also known for the giant life-size cow sculpture that graced their outdoor sign.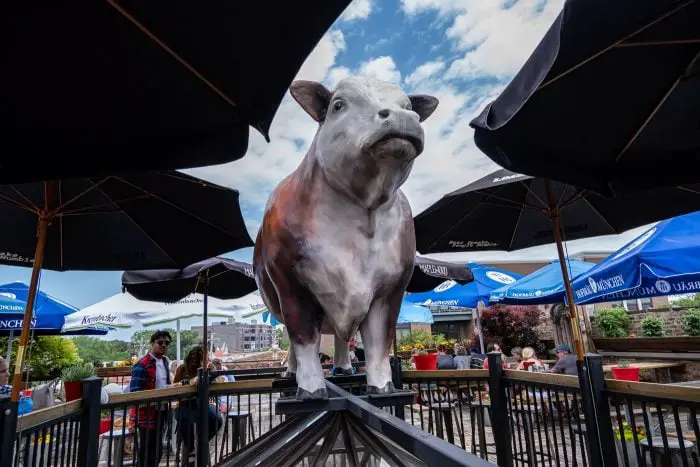 In September 2009, Gene's Sausage Shop and Delicatessen opened a second location in the Lincoln Square neighborhood of Chicago, taking over the former location of the 53 year old German-American institution Delicatessen Meyer, which closed two years earlier in 2007 (you can actually still see the original Delicatessen Meyer sign, which hangs above the stairwell inside the shop).
The new Gene's boasts an impressive, though much smaller, cow over the welcome sign as wel as a rooftop restaurant and beer garden.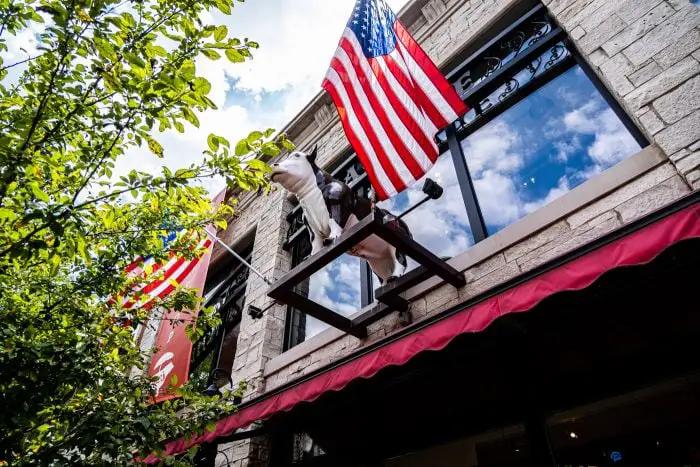 In 2016, the original store on West Belmont shuttered its doors, consolidating their efforts into the Lincoln Square deli so that founder Gene Luszcz, could cut back.
The giant cow was then moved to the Lincoln Avenue location, taking a prime spot in the middle of the Gene's Sausage shop rooftop restaurant. Now diners can grab a homemade sausage, some potato pancakes, and an ice-cold beer, and eat in the shade of the giant bovine.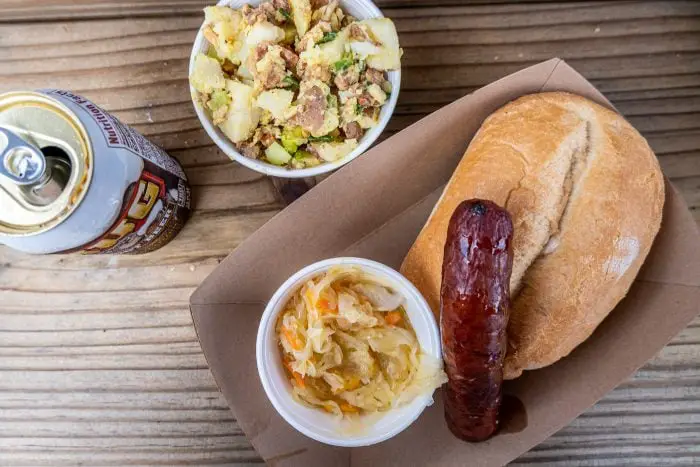 Looking for more giant cows? Check out Bessie the cow in Janesville, Wisconsin, Sissy the Cow in DeForest, Wisconsin, and Gertrude the Cow in Rickford, Illinois.
---
Gene's Sausage Shop Rooftop Cow
Location: Gene's Sausage Shop, 4750 N. Lincoln Ave., Chicago, IL 60625
Hours: Seasonal, Hours vary
Cost: Free to See, Sausages and Beer are extra
---
Pin this Illinois roadside attraction: