On our road trip to Mount Rushmore, we pulled up to this shack of a surplus store and my friend Emily, my travel companion on this journey,  was certain we had the wrong place. But I was certain we did not. So we went into the store and she asked a guy where the "stuff" was and he pointed us out back. And behind piles and piles of junk, we saw it: Dr. Evermor's Forevertron.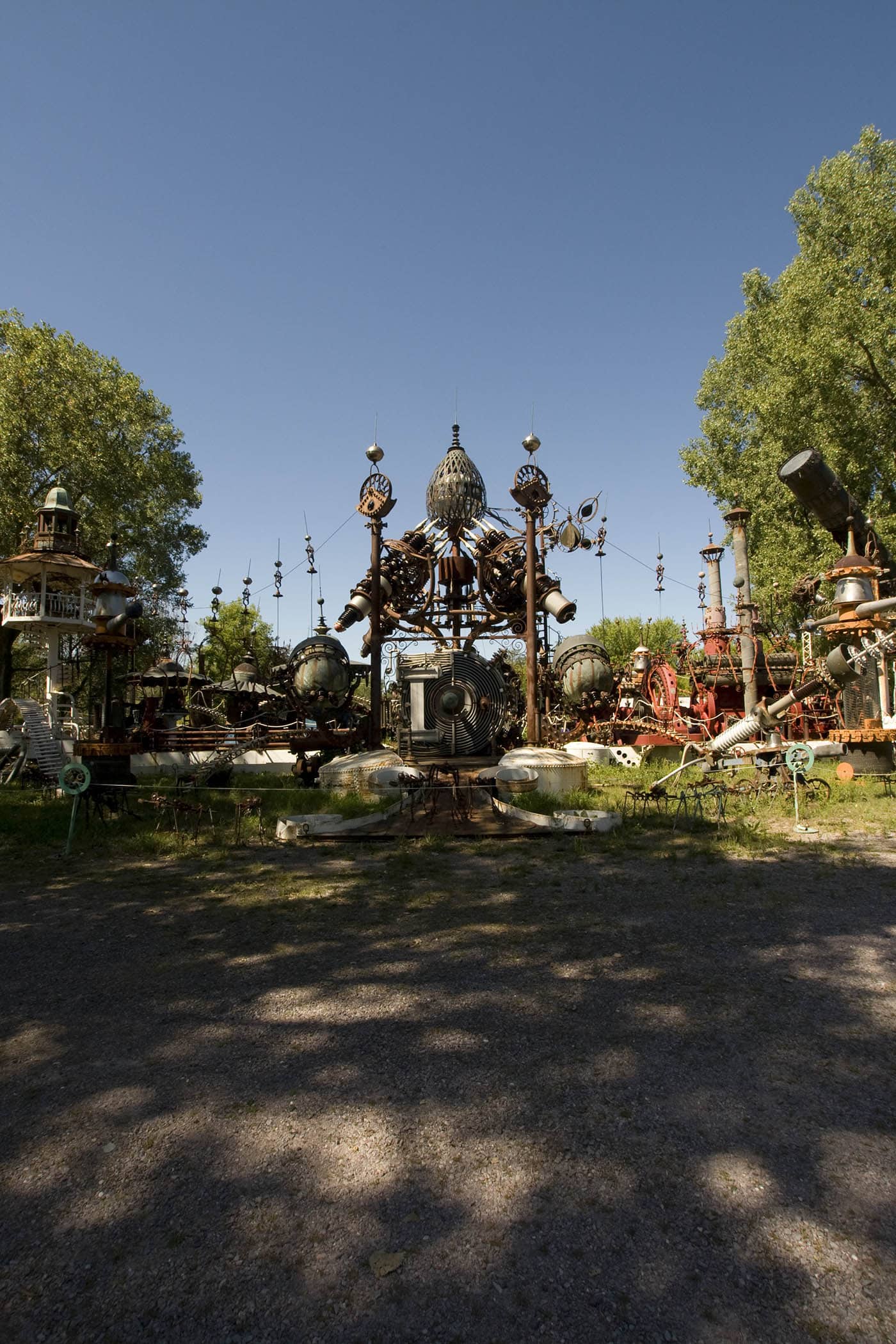 The Forevertron in North Freedom, Wisconsin is known to be the "World's largest scrap metal sculpture." But you might see it as a steampunk wonderland meets alien loading dock just waiting to beam you up to your home planet.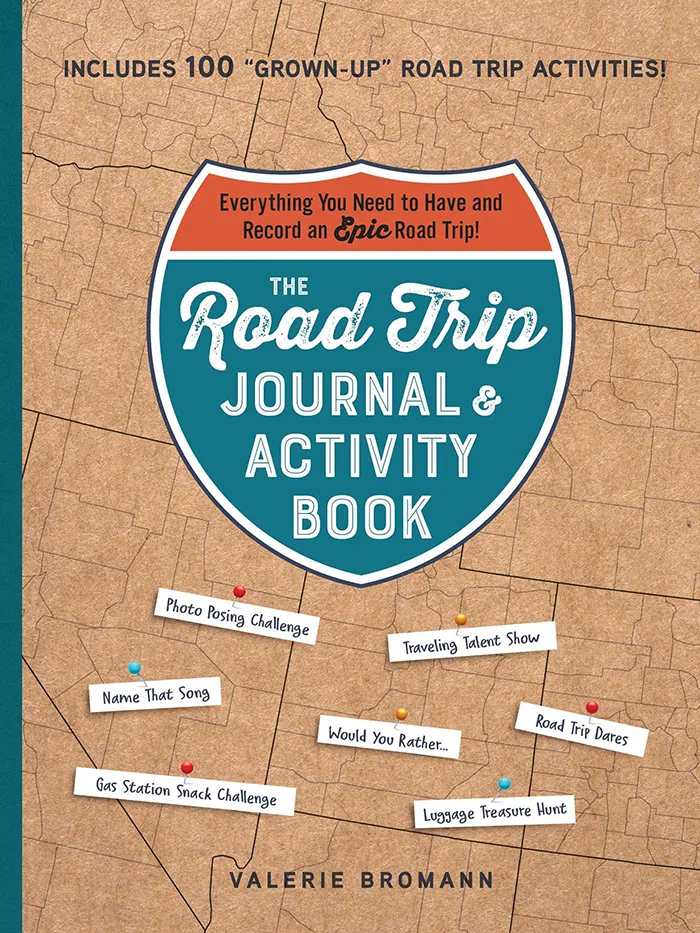 The Road Trip Journal & Activity Book
Everything You Need to Have and Record an Epic Road Trip!
Enjoy fun games and challenges to pass the time on your next road trip and have a keepsake to look back on for years to come with this entertaining must-have for your next vacation.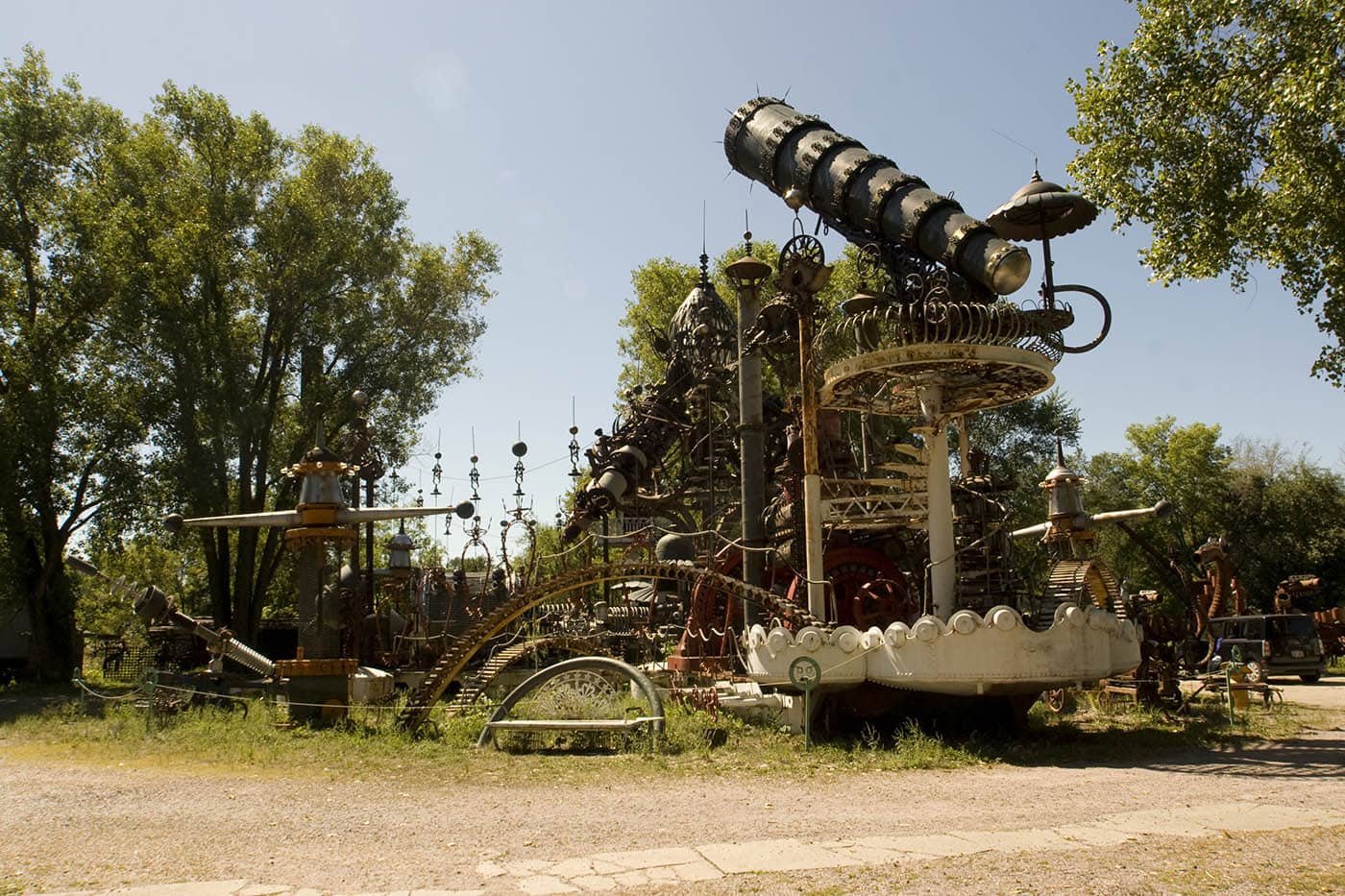 The giant outdoor artwork was created by Dr. Evermor AKA Tom Every in the 1980s. Every was once an industrial wrecker, destroying things for a living, but later, he began stockpiling them in his salvage yard for art instead.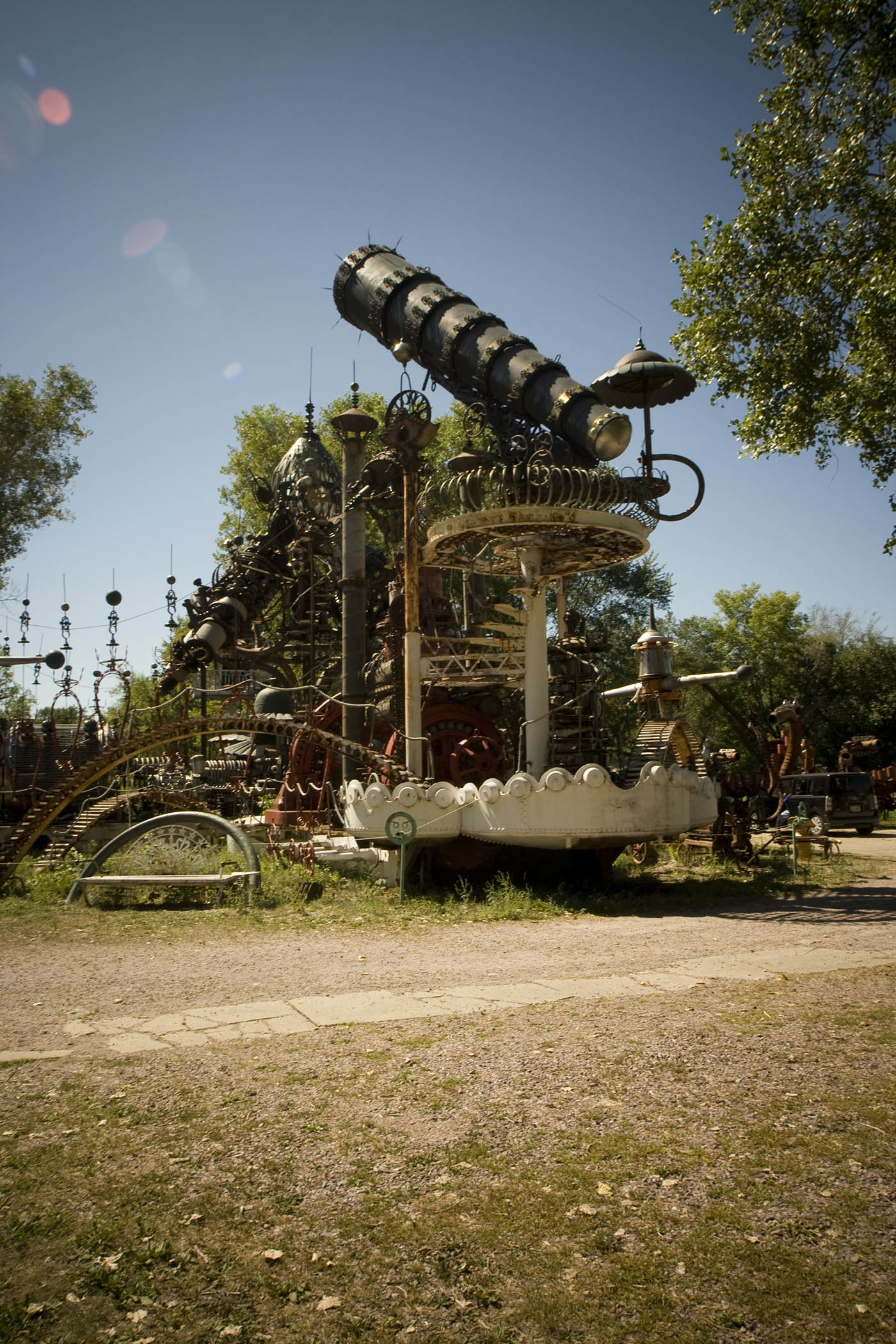 In the 1970s Tom Every met Alex Jordan, who owned a still popular Wisconsin roadside attraction: House on the Rock in Spring Green. Tom started creating mechanical masterpieces for the attraction until the partners had a falling out in the early 1980s.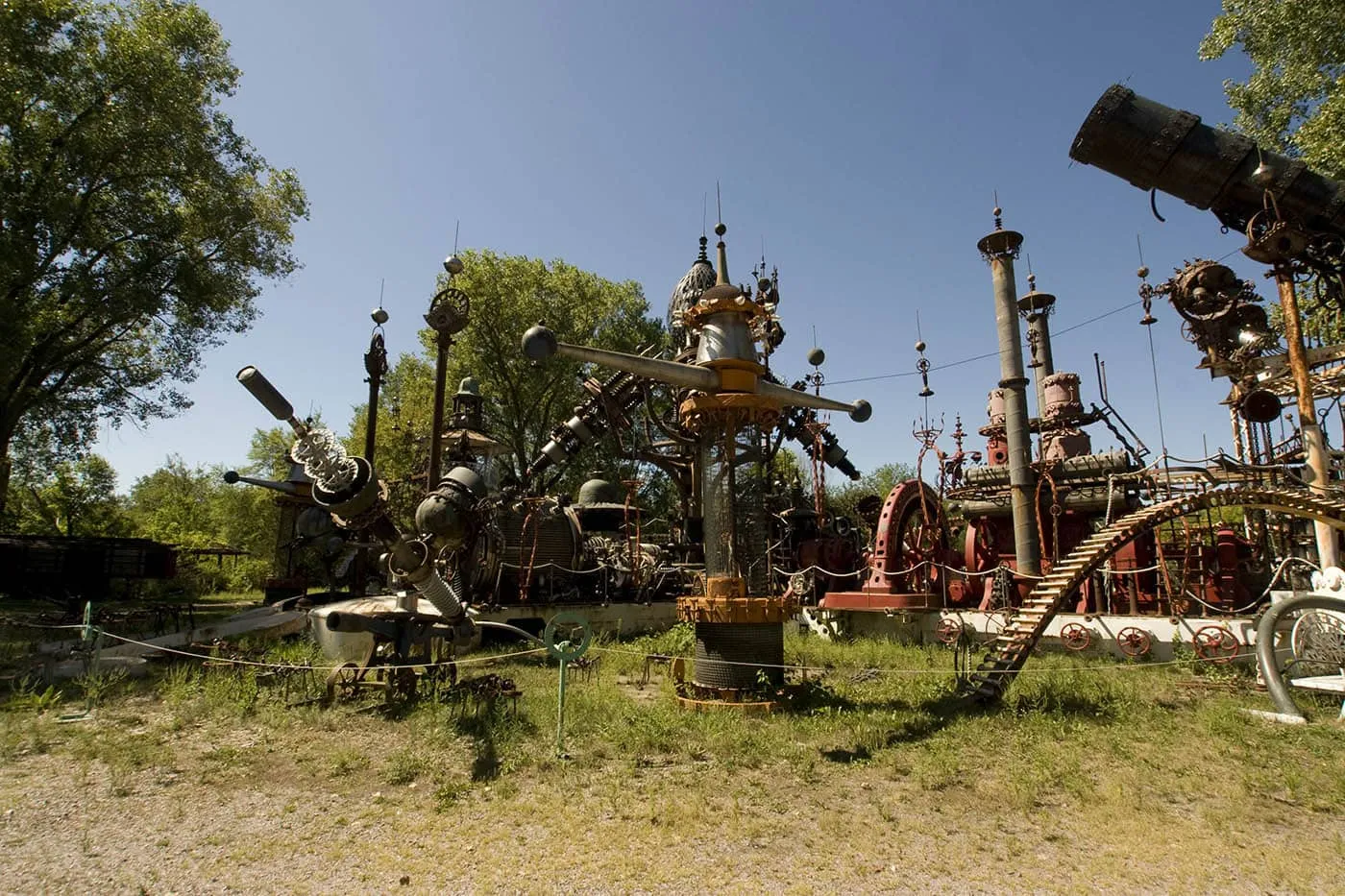 Dr. Evermor, Every's alter ego, is a character he created for himself as a Victorian inventor from Eggington, England. And is Dr. Evermor, not Tom Every, who created the Forevertron.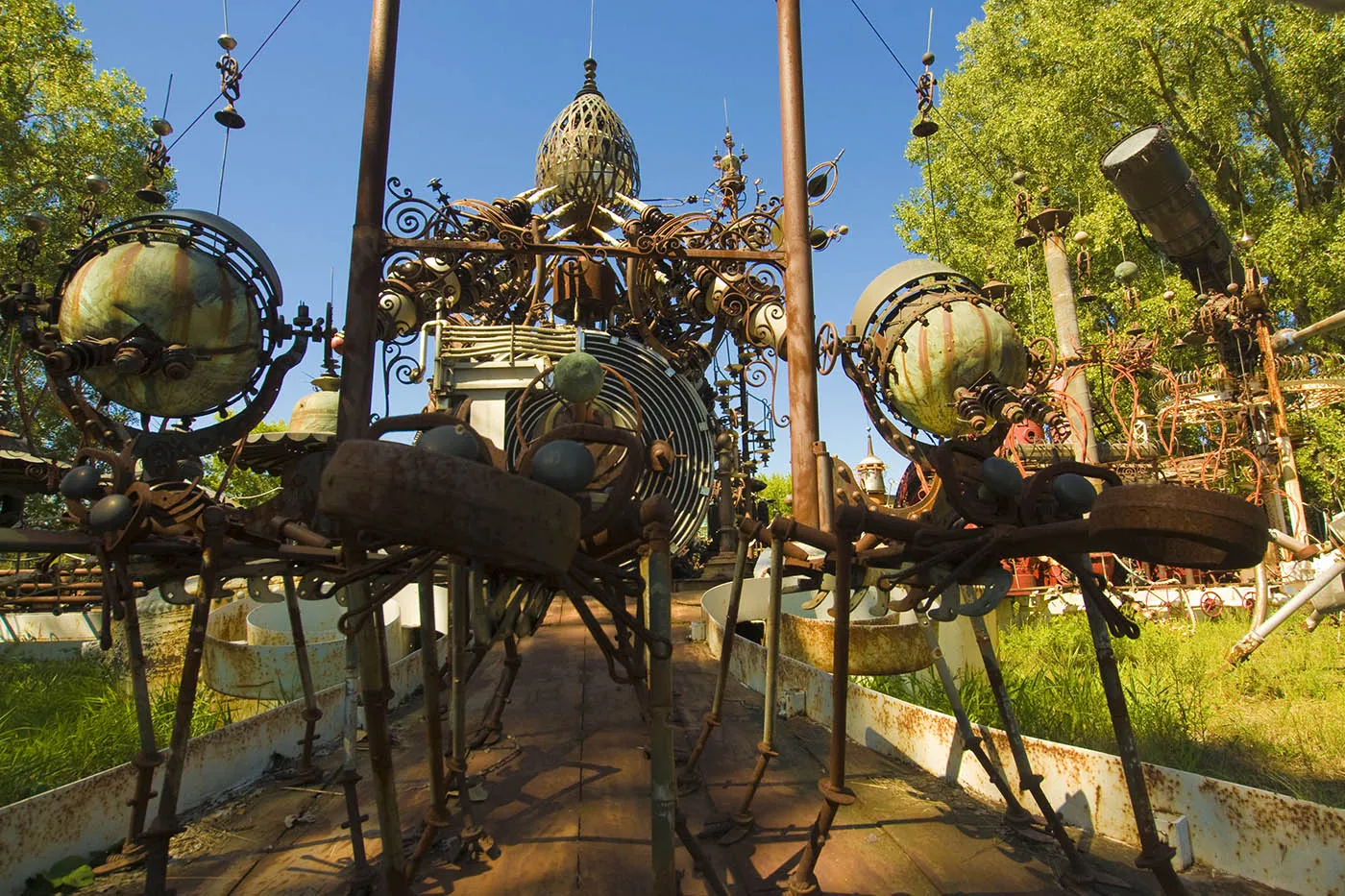 So what is the Forevertron? To the naked eye, this giant sculpture that lives behind Delaney's Surplus Sales in a beast of industrial metal salvage welded together. The sculpture weighs 320 tons and spans 50 feet tall and 160 feet wide. It's constructed from scrap metal and salvaged pieces, including bipolar electrical dynamos built by Thomas Edison, a decontamination chamber from NASA's Apollo project, lightening rods, and other pieces from breweries, power plants, cargo ships, and more. It's known as the "World's Largest Scrap Metal Sculpture" (though, since April 2000, the official distinction by Guinness World Records has gone to the Enchanted Highway in North Dakota).
To the doctor, the Forevertron is meant for intergalactic travel via a magnetic lightning force beam that will catapult him into the heavens.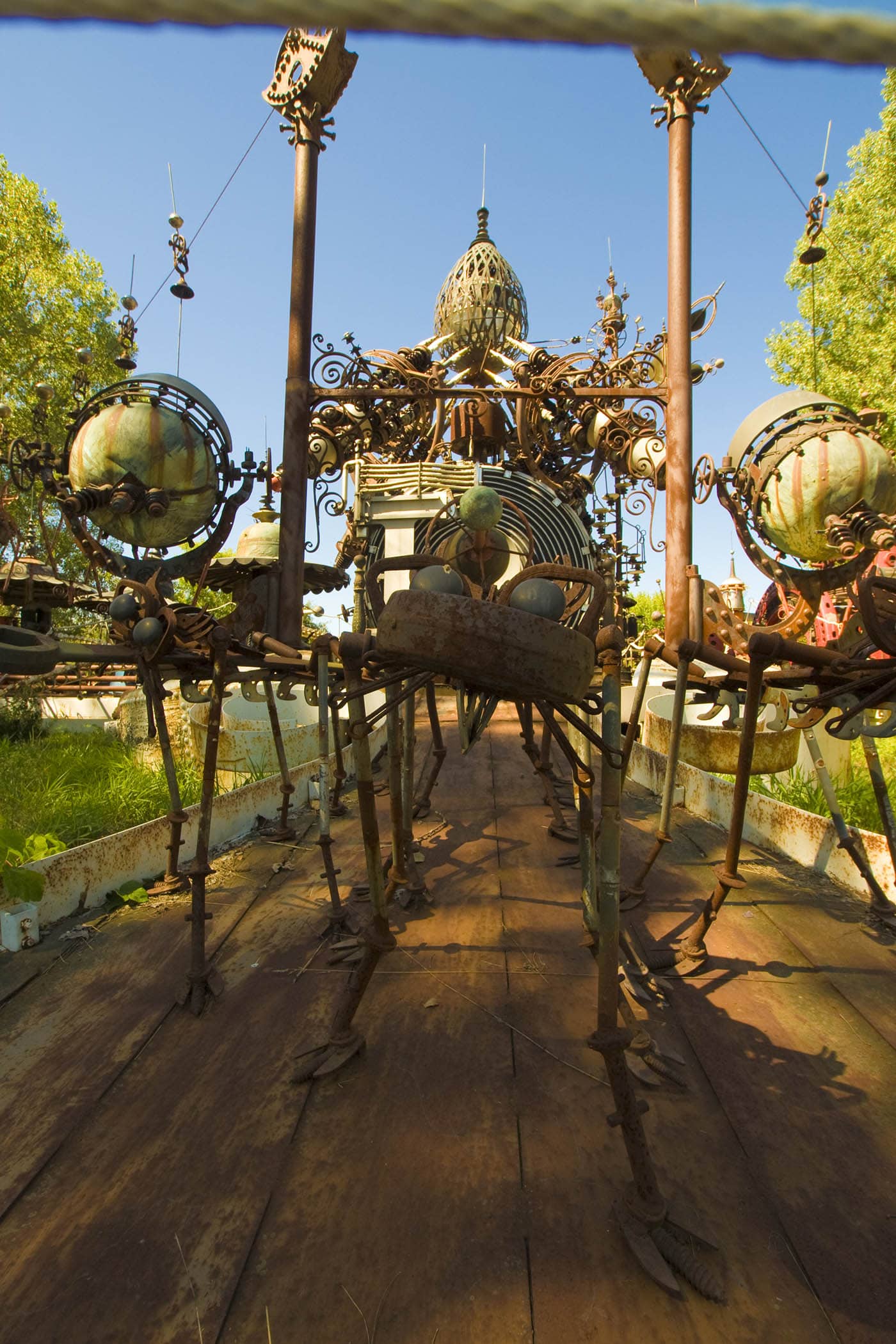 The Forevertron itself isn't the only thing to see at Dr. Evermor's Sculpture Park. There's a tea house gazebo, a "Celestial Listening Ear," the "Overlord Master Control Tower," giant insects, a dragon, a UFO, and an orchestra of metal birds made from scrapped musical instruments. There are also plenty of scraps and salvaged goods to sift through, like a creepy collection of old dentist chairs.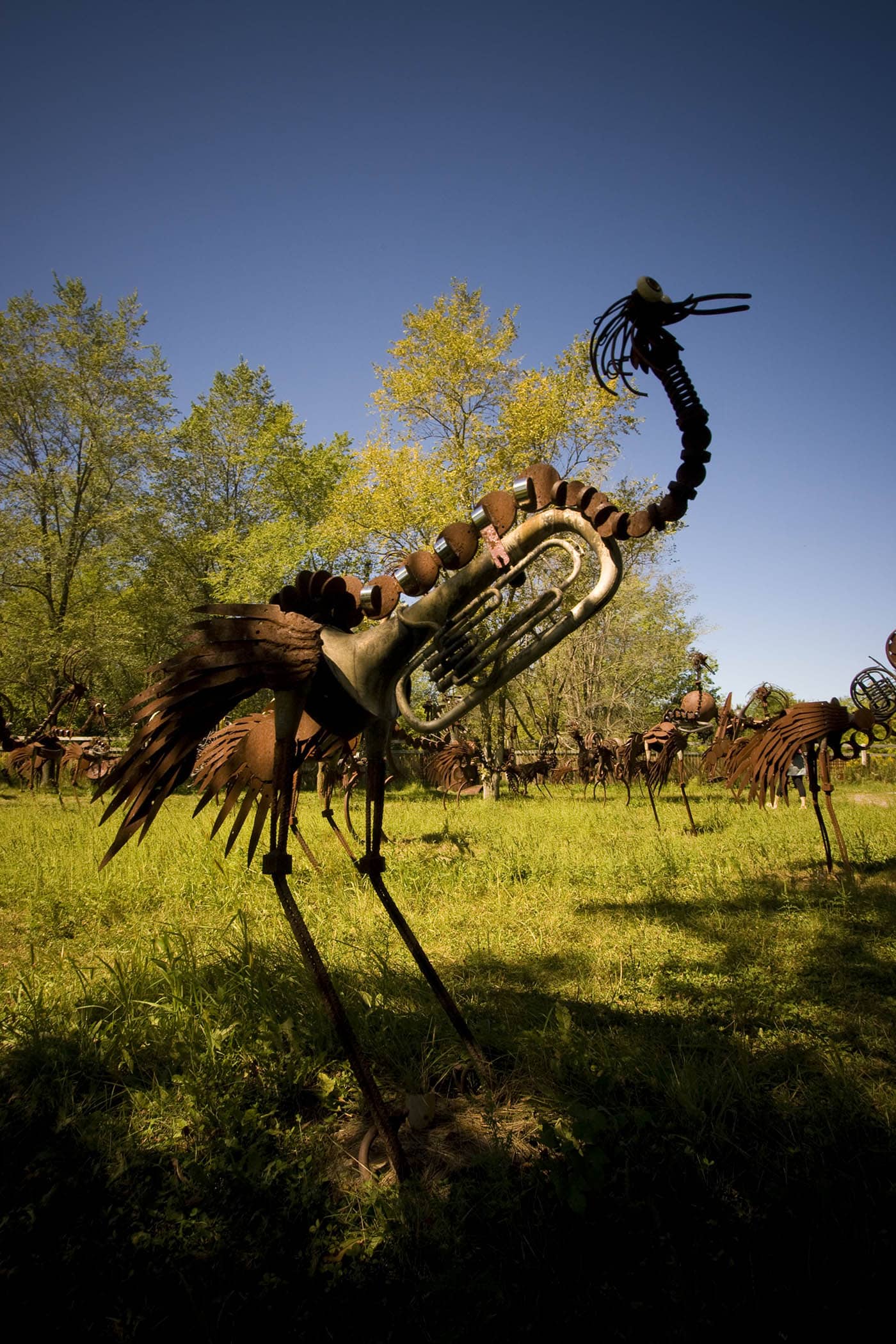 Whether you're hoping to be beamed into celestial space, want to pick through a salvage yard (like they did on the season 8, episode 1 of American Pickers in 2013, "The Doctor Is In"), or just want to see some really cool outdoor art, Dr. Evermor's Forevertron is a must-stop on your Wisconsin road trip. Be sure to hurry – Tom Every now lives in a nursing home, he doesn't own the land the roadside attraction sits on, and you never know when it might blast into space.
More photos of Dr. Evermor's Sculpture Park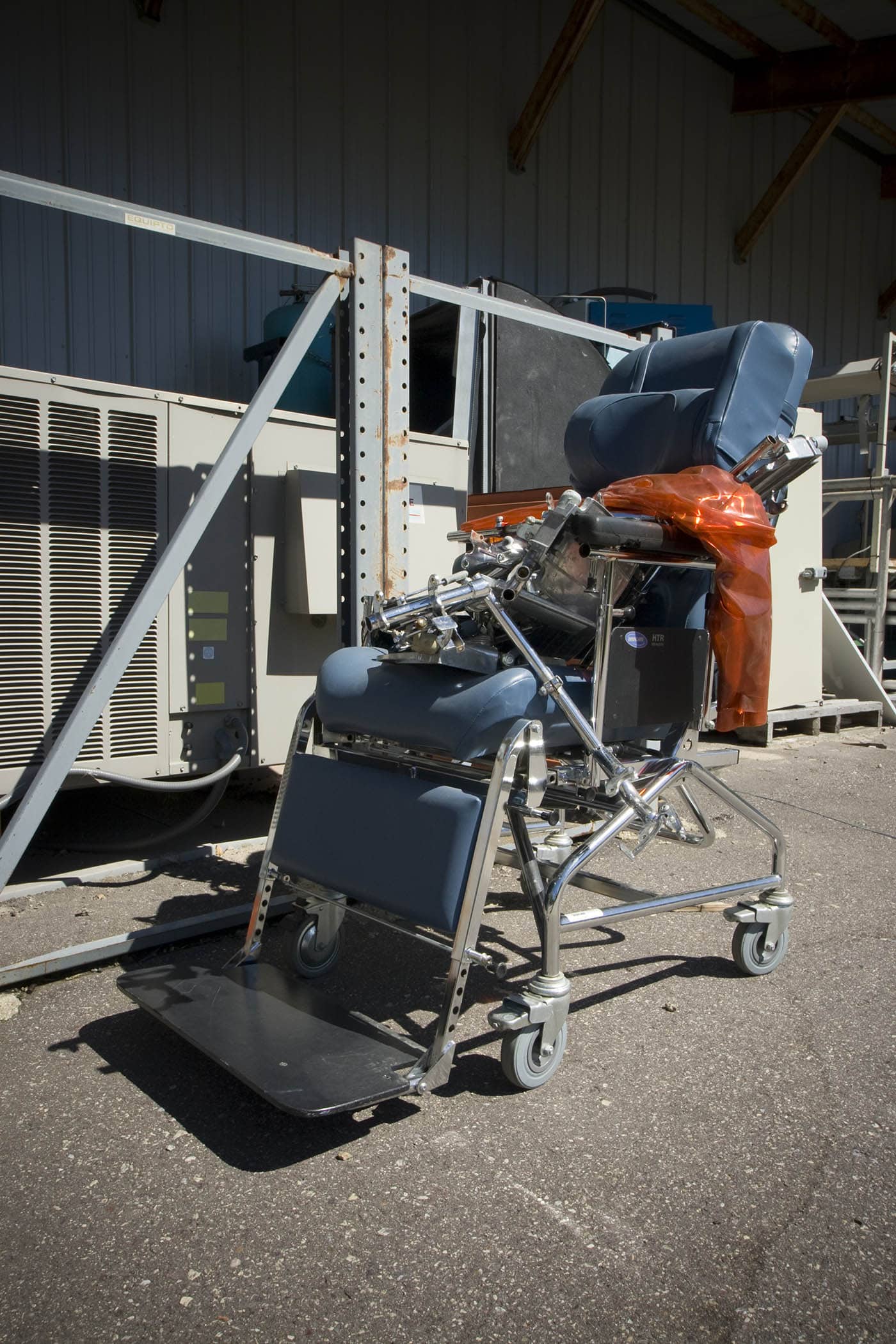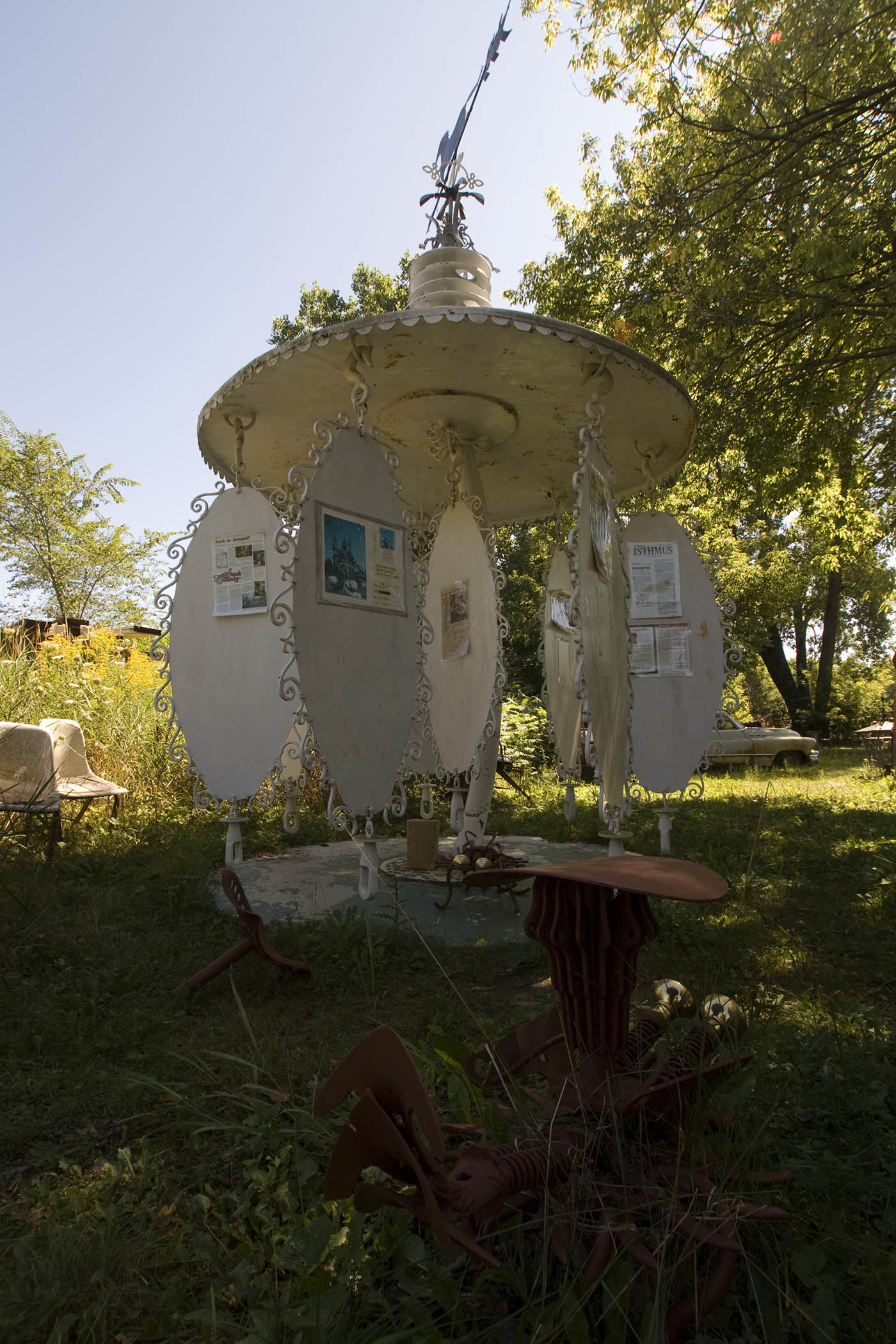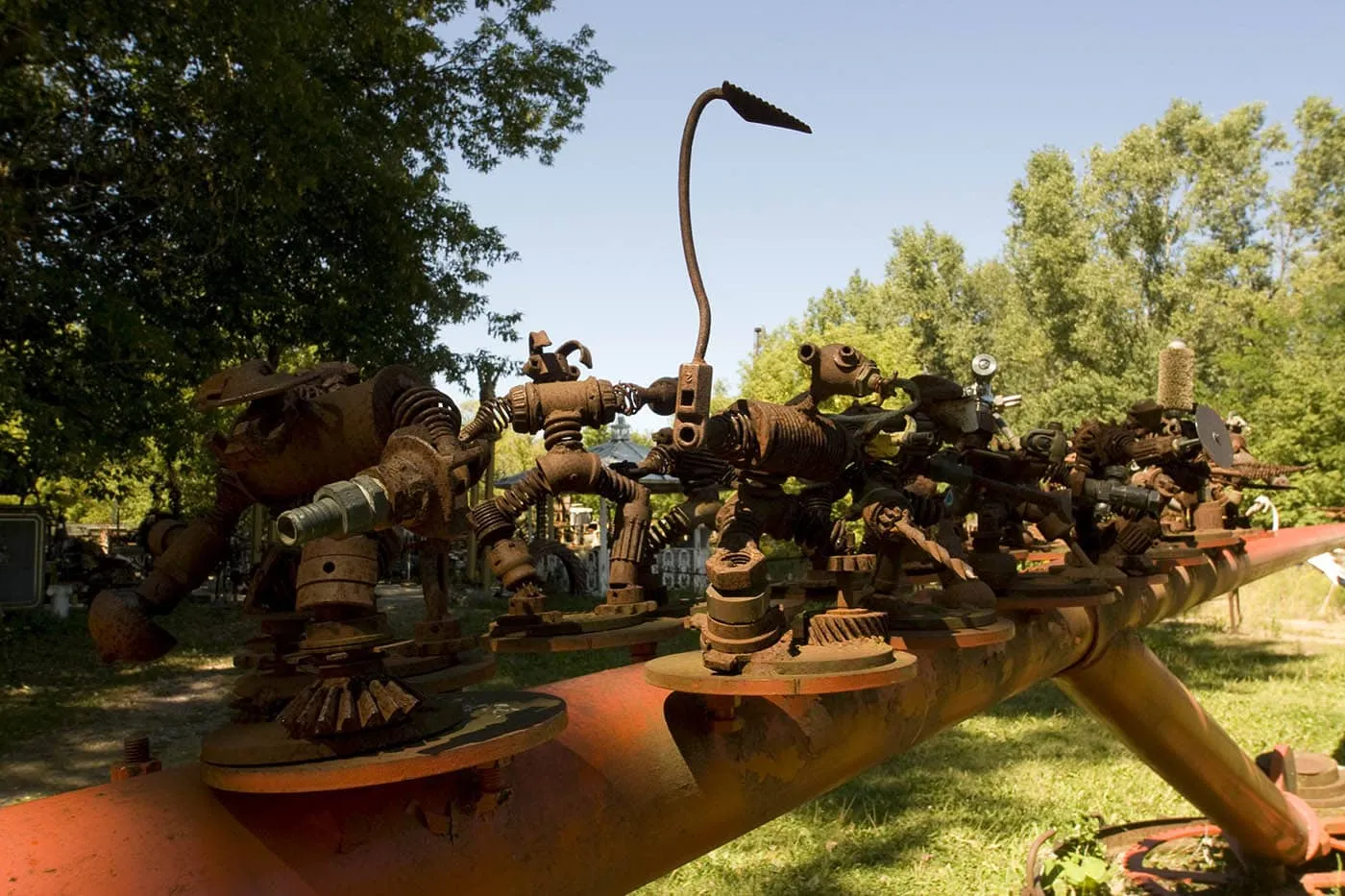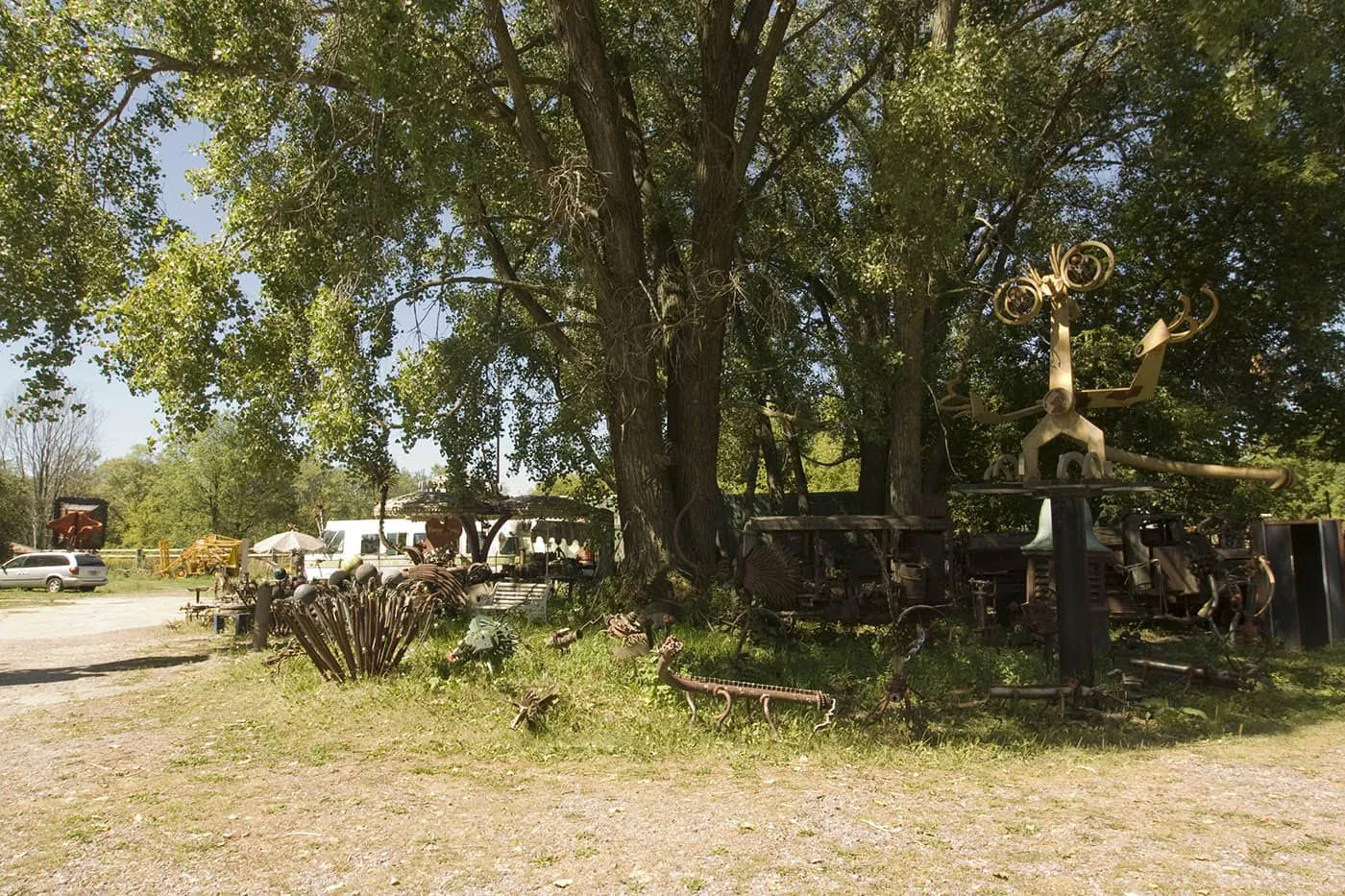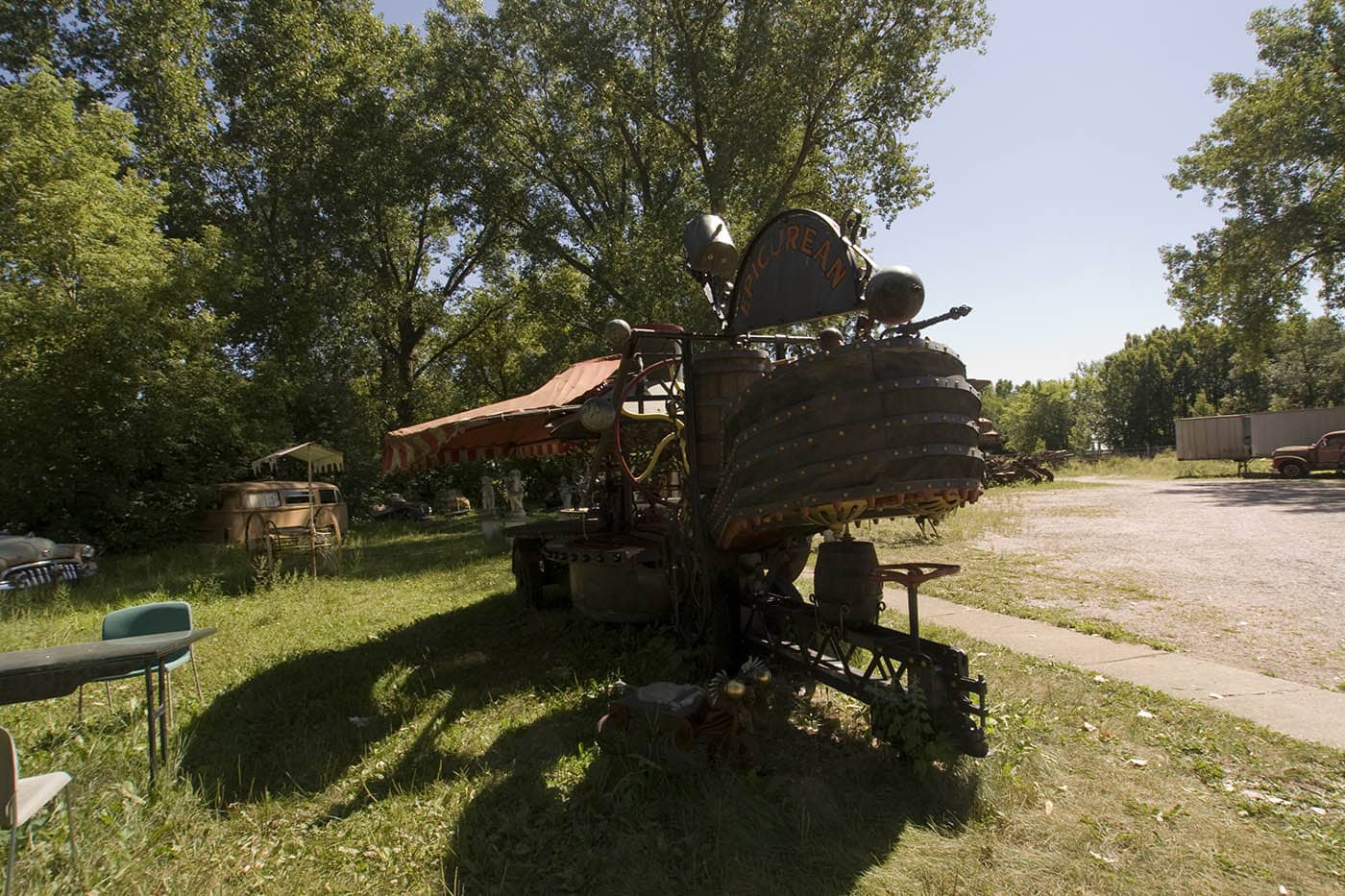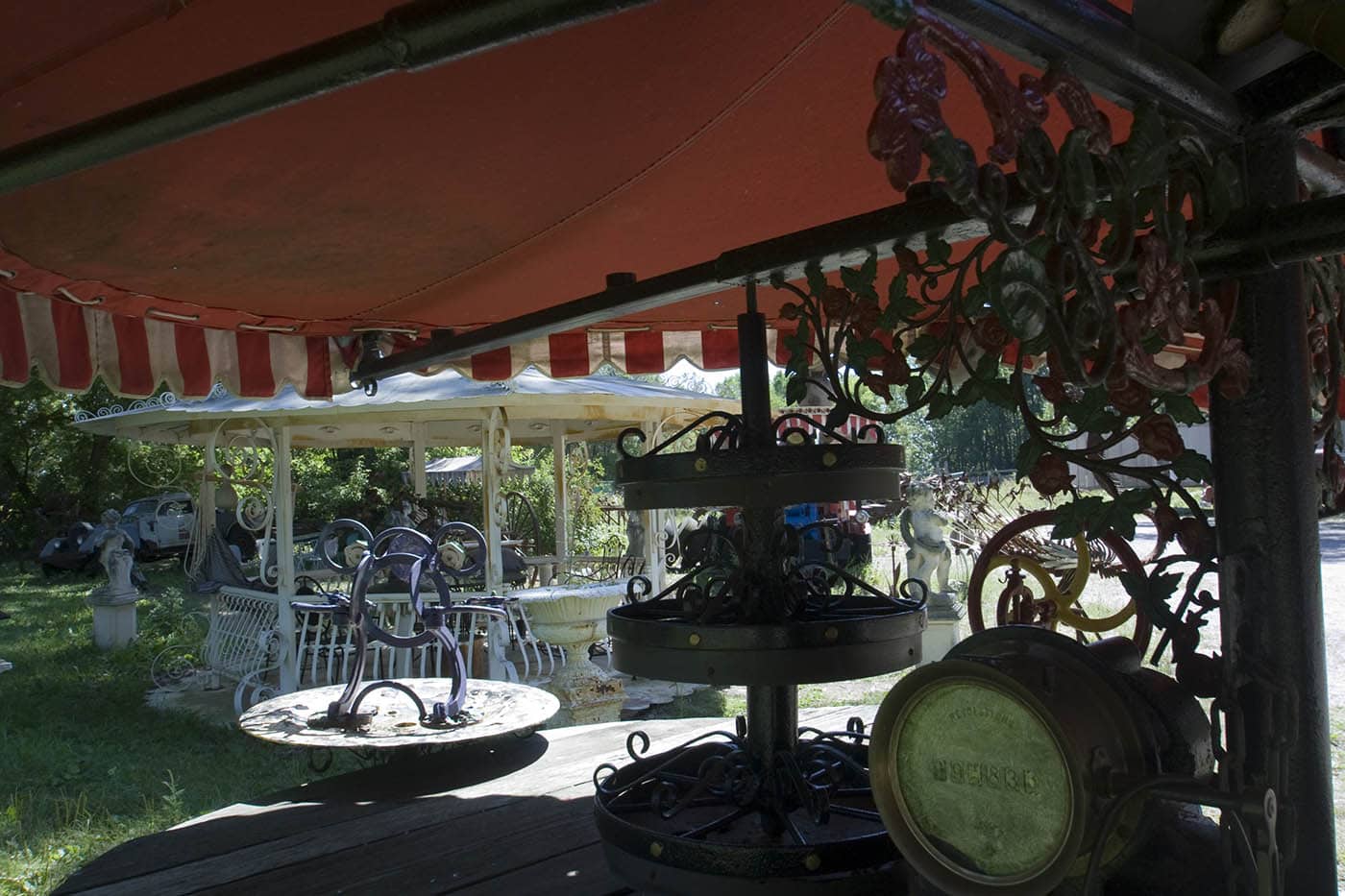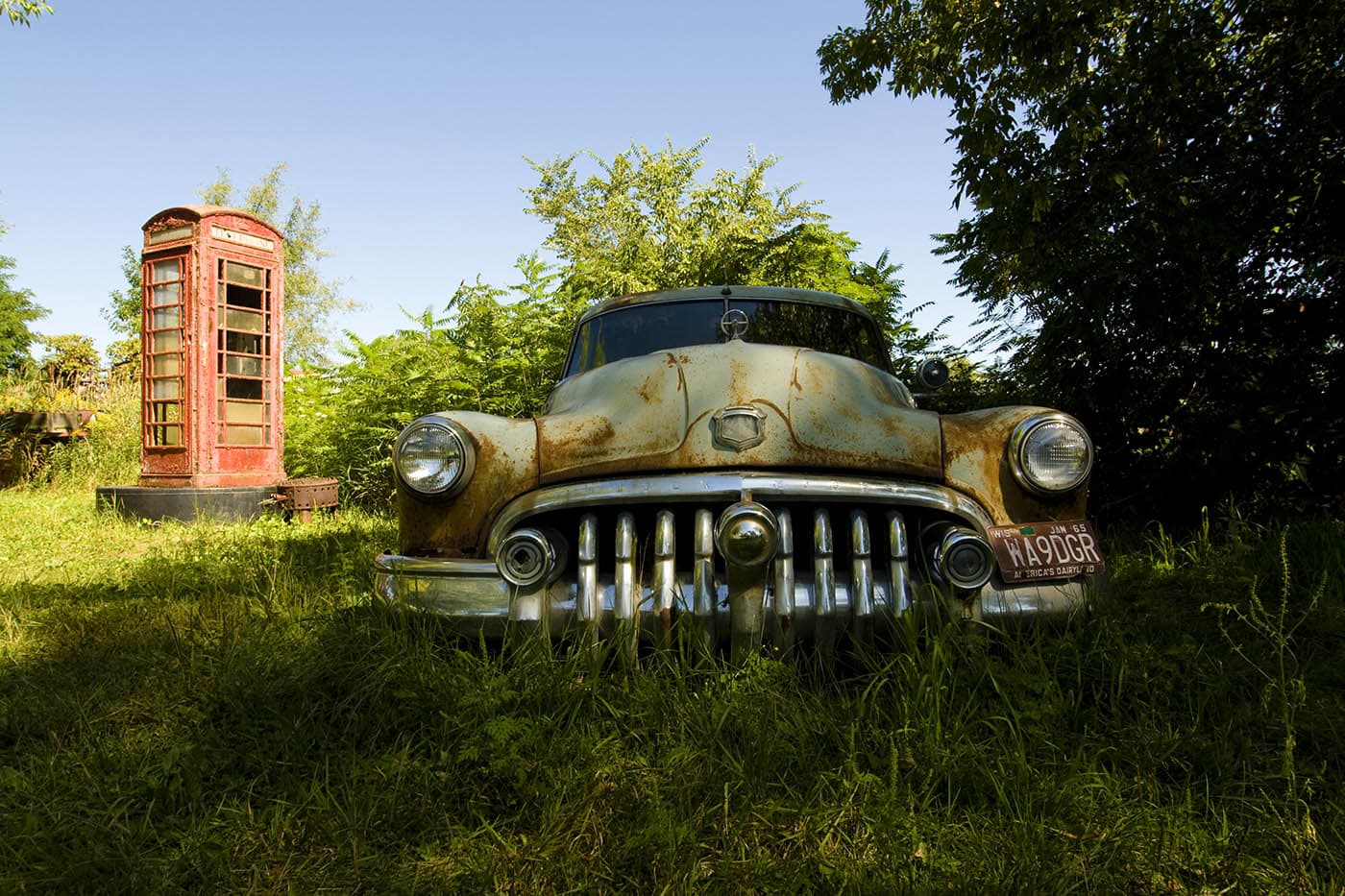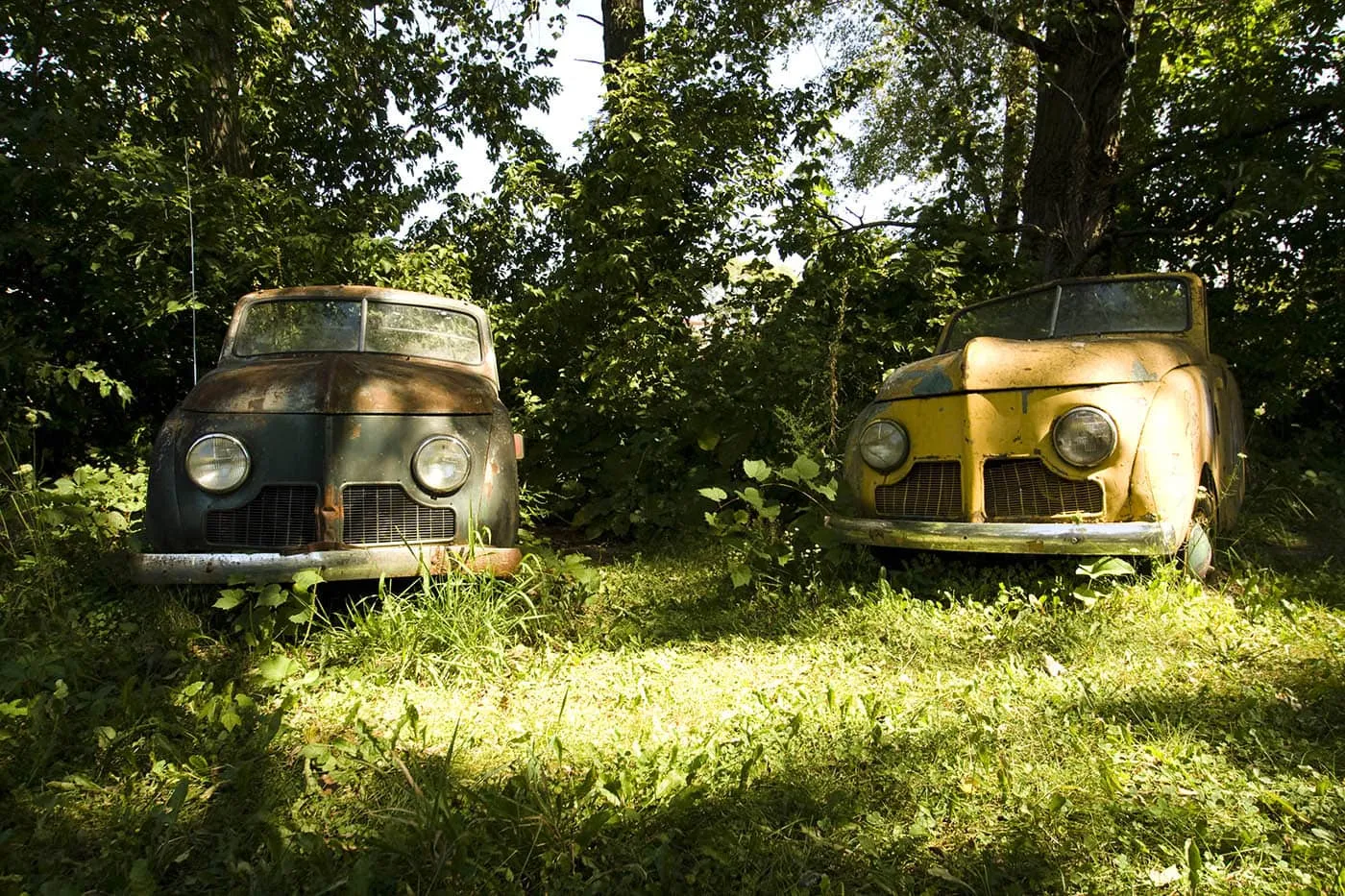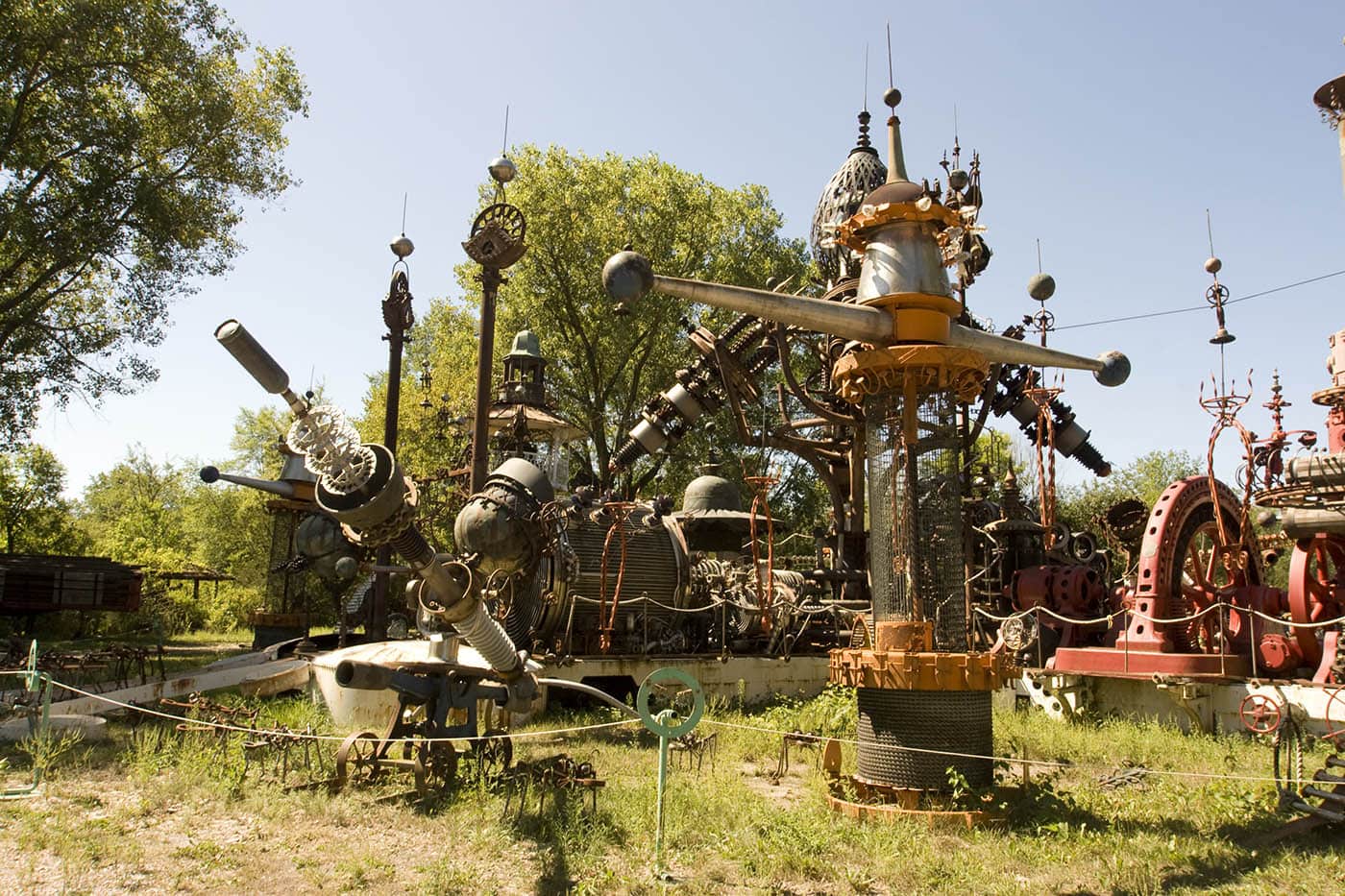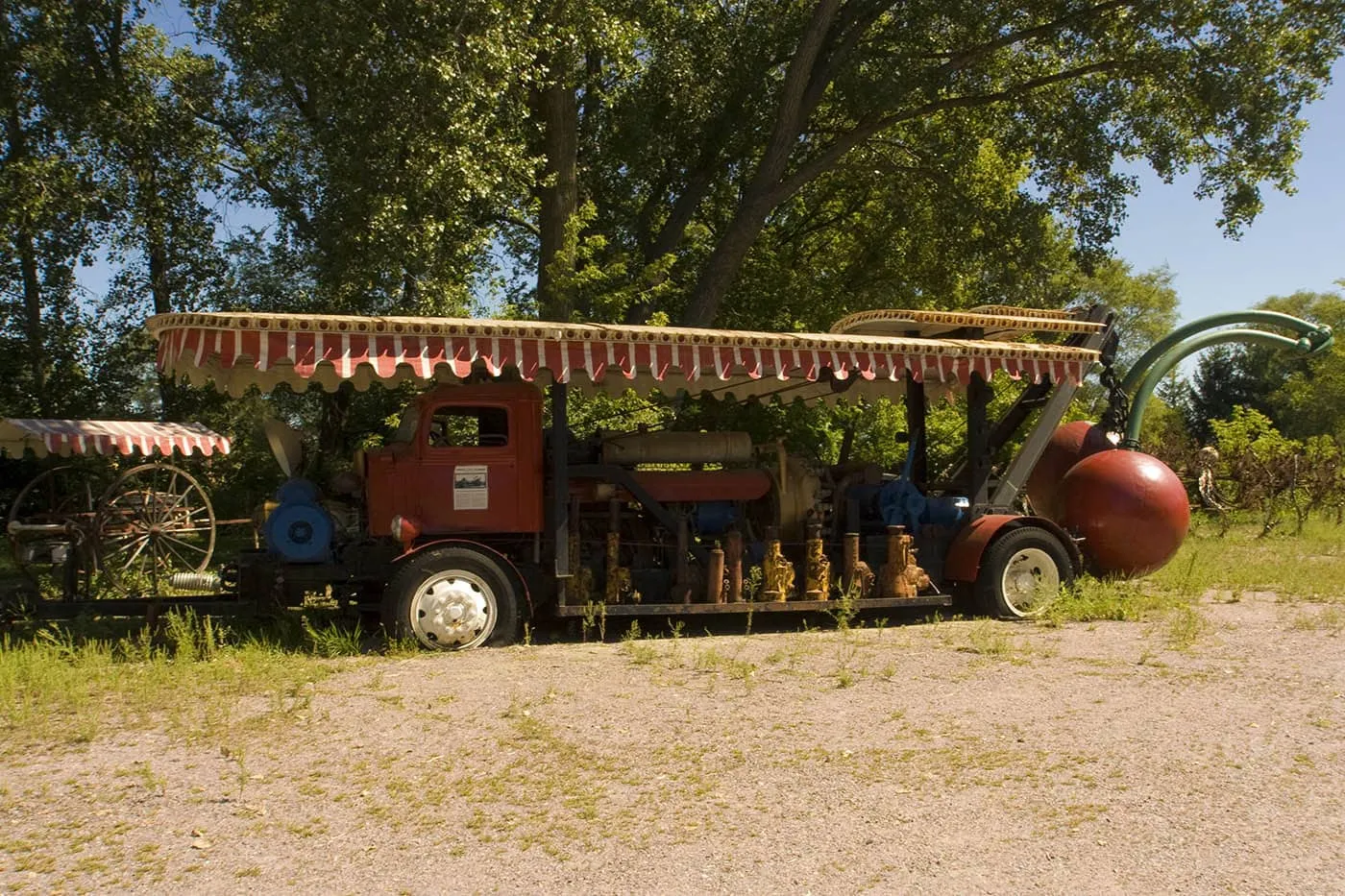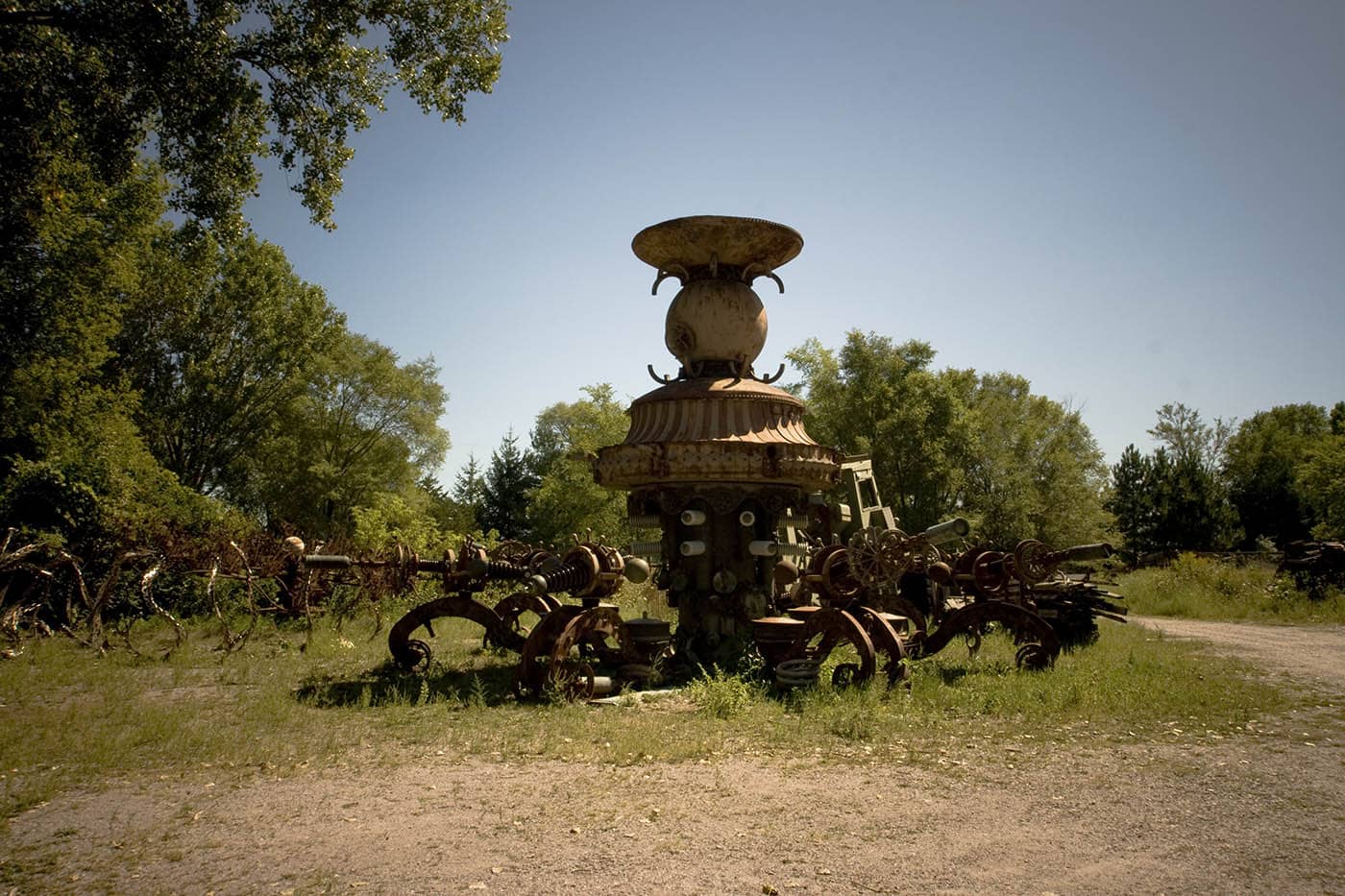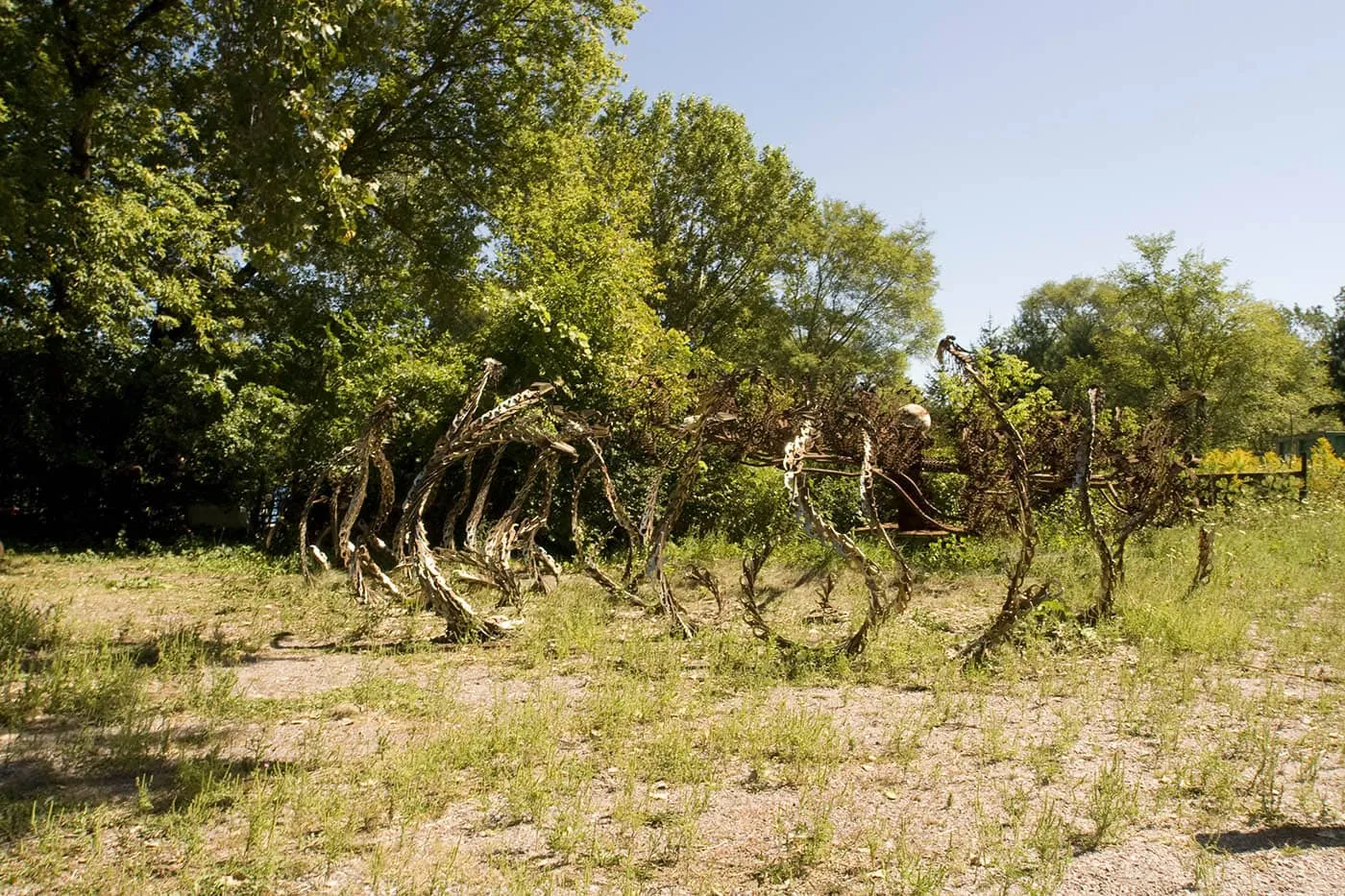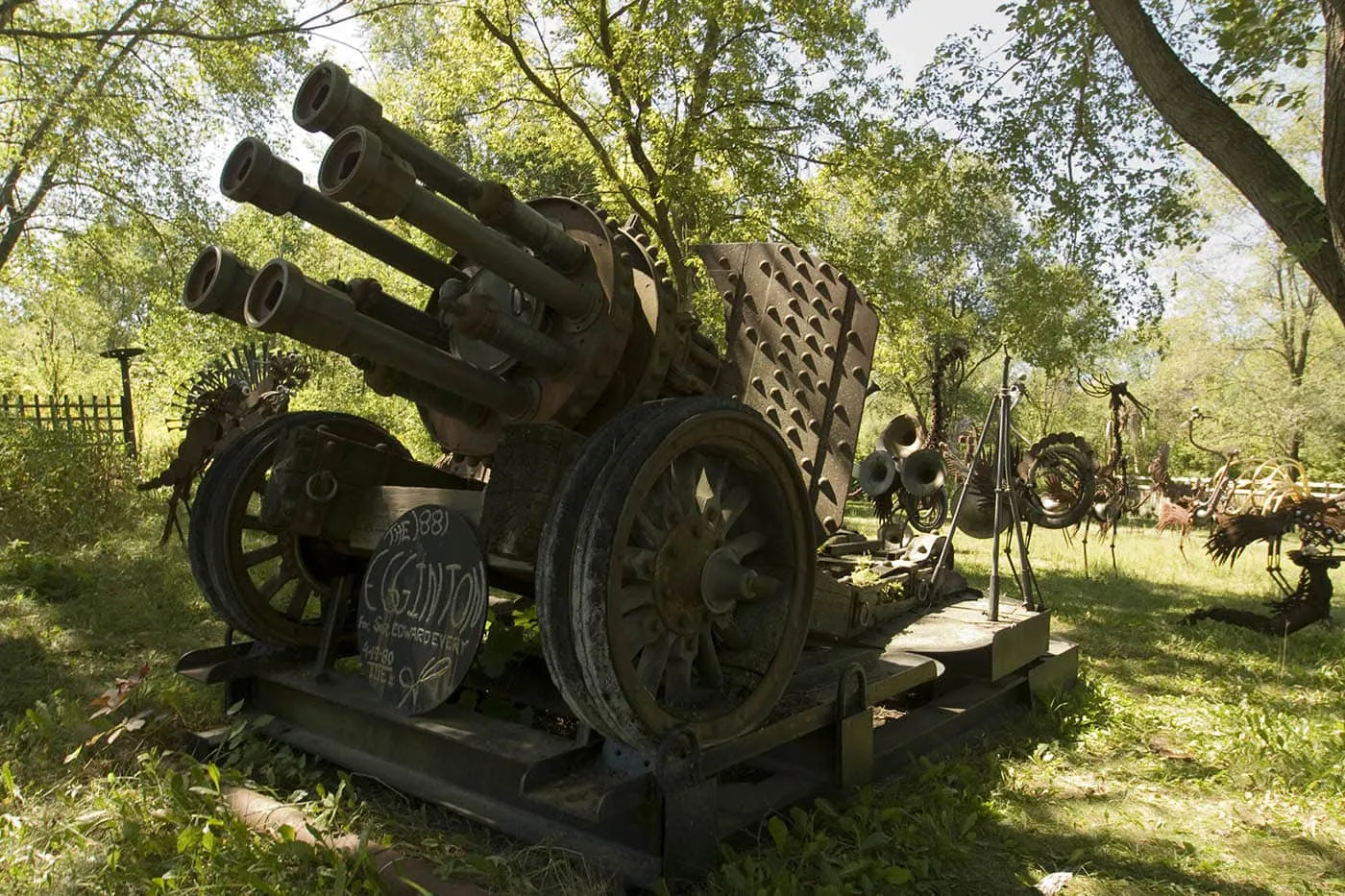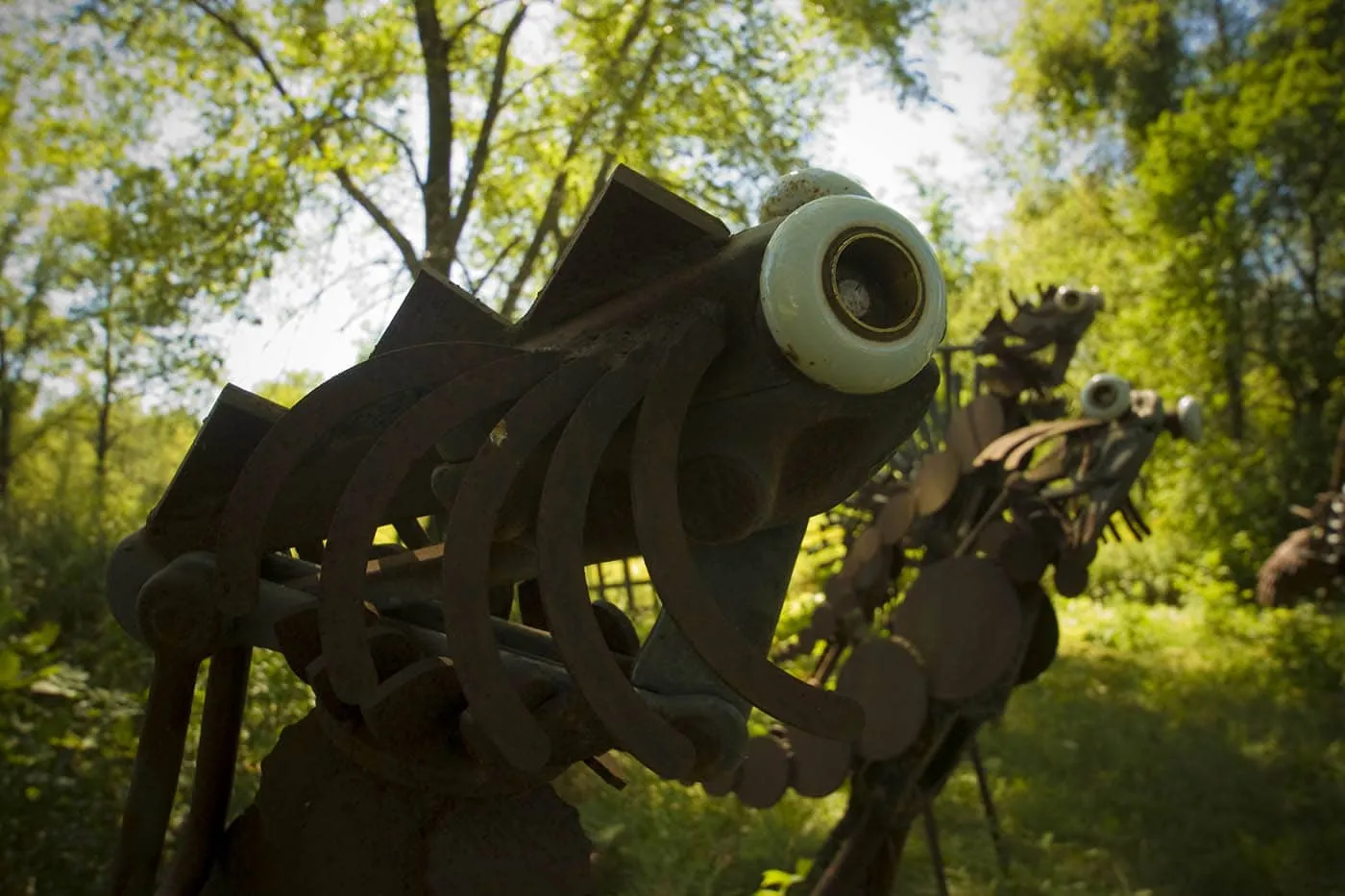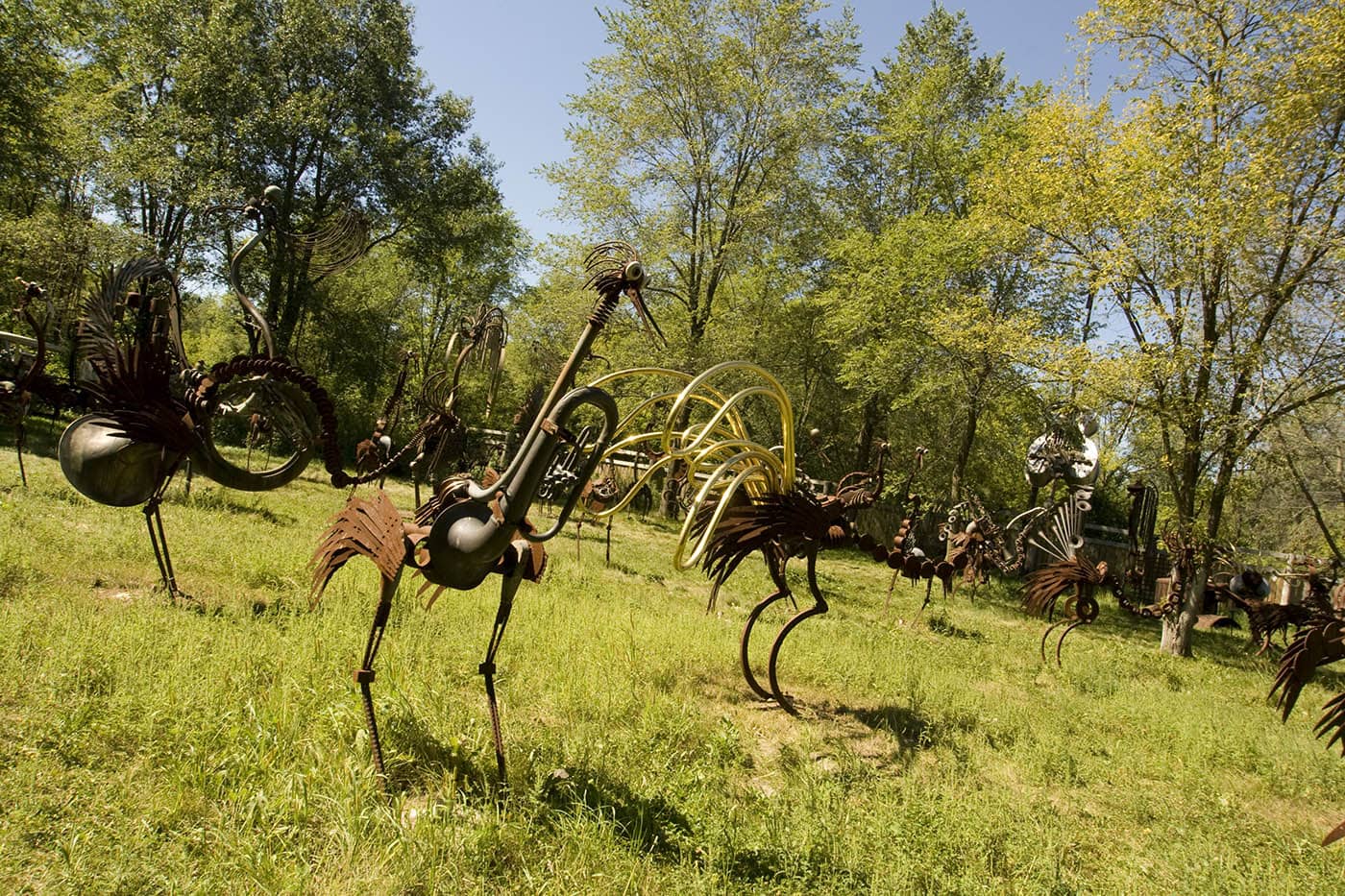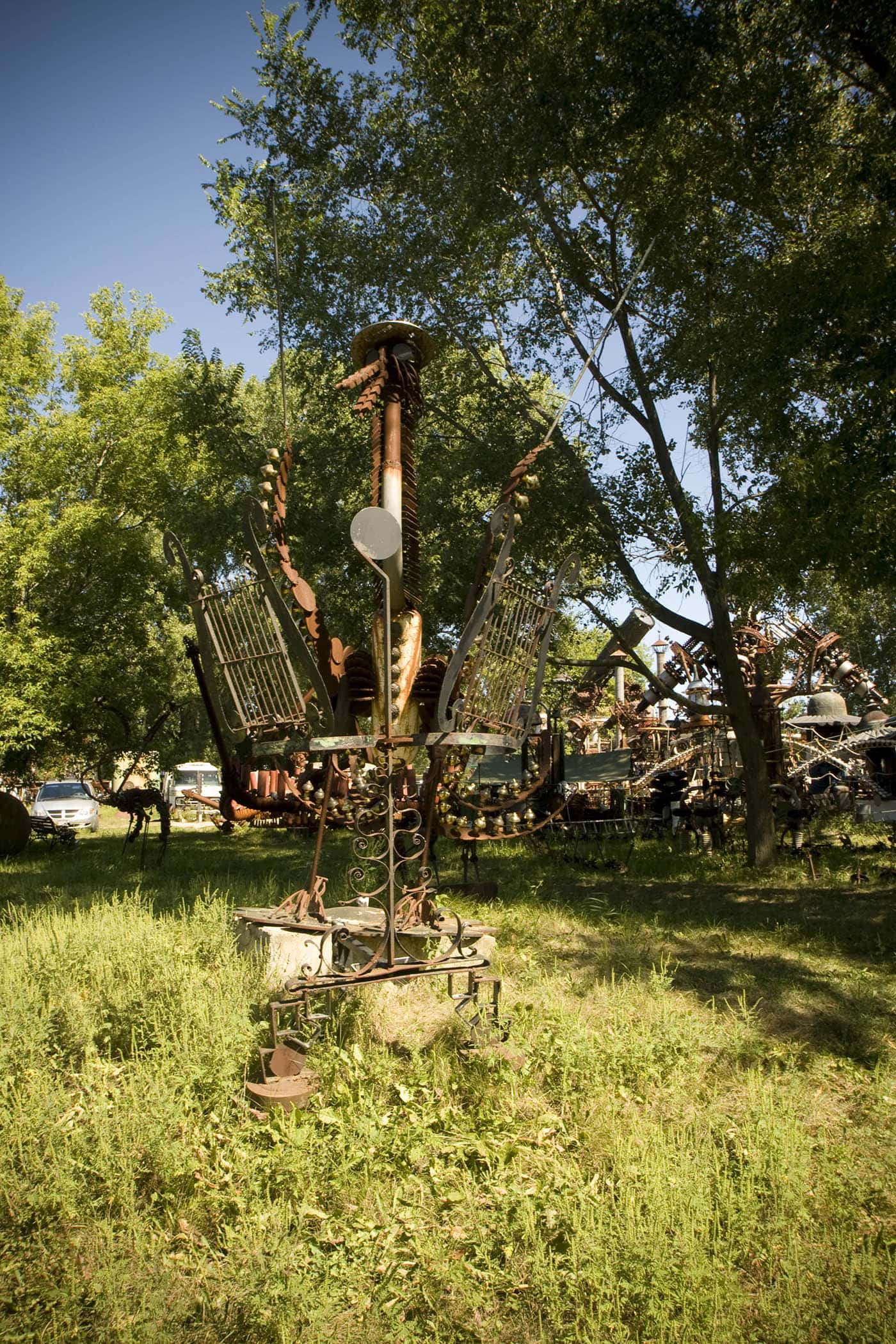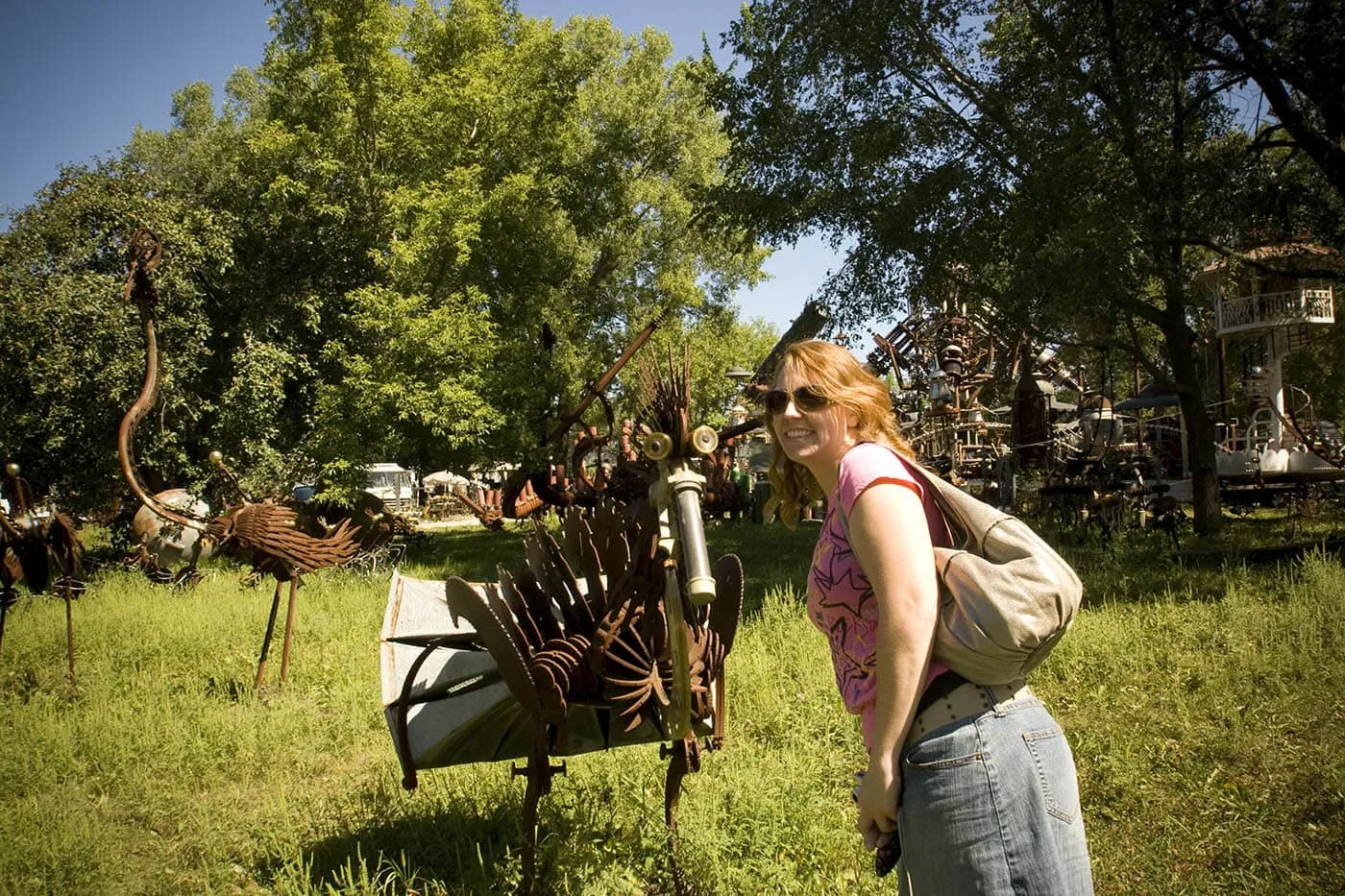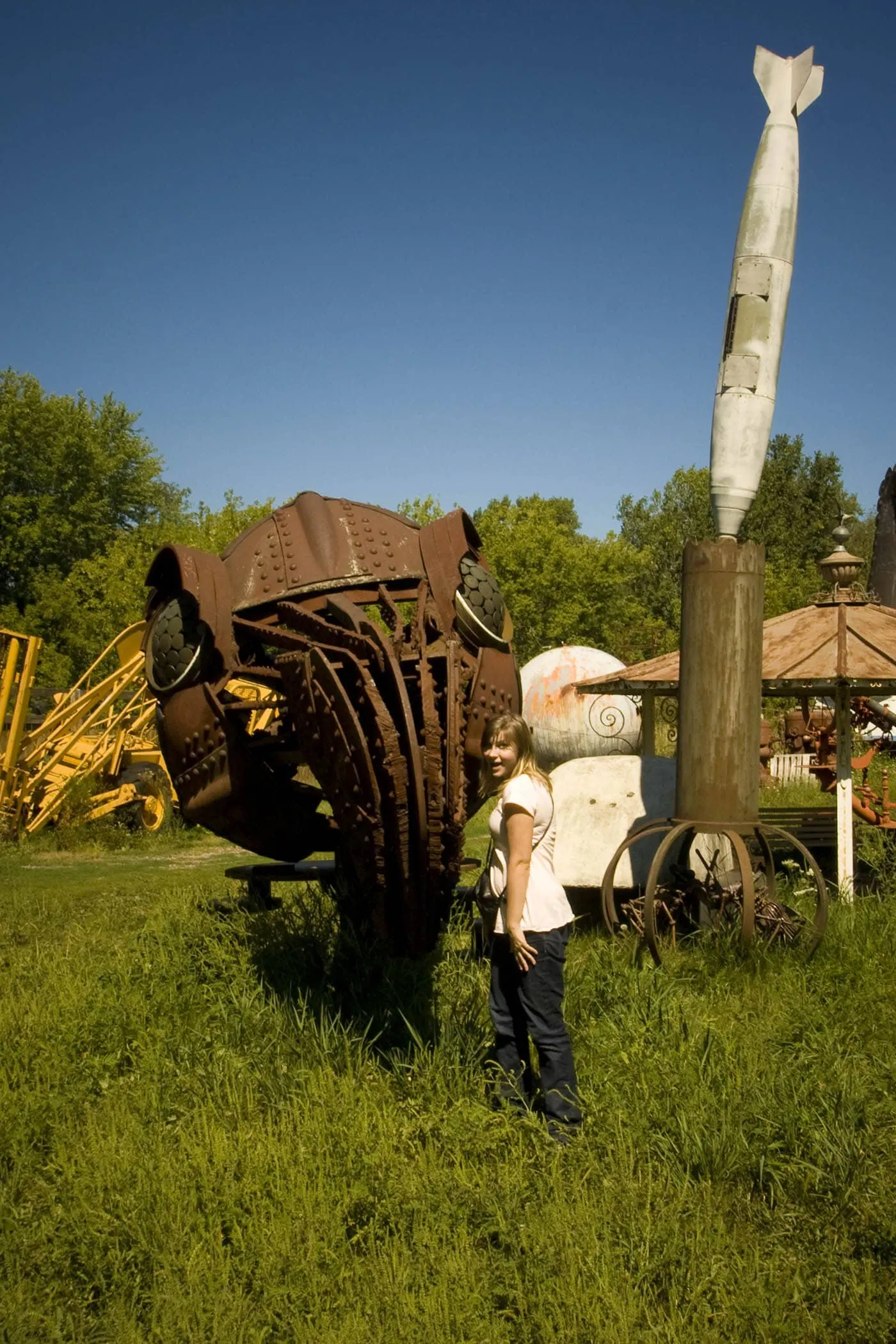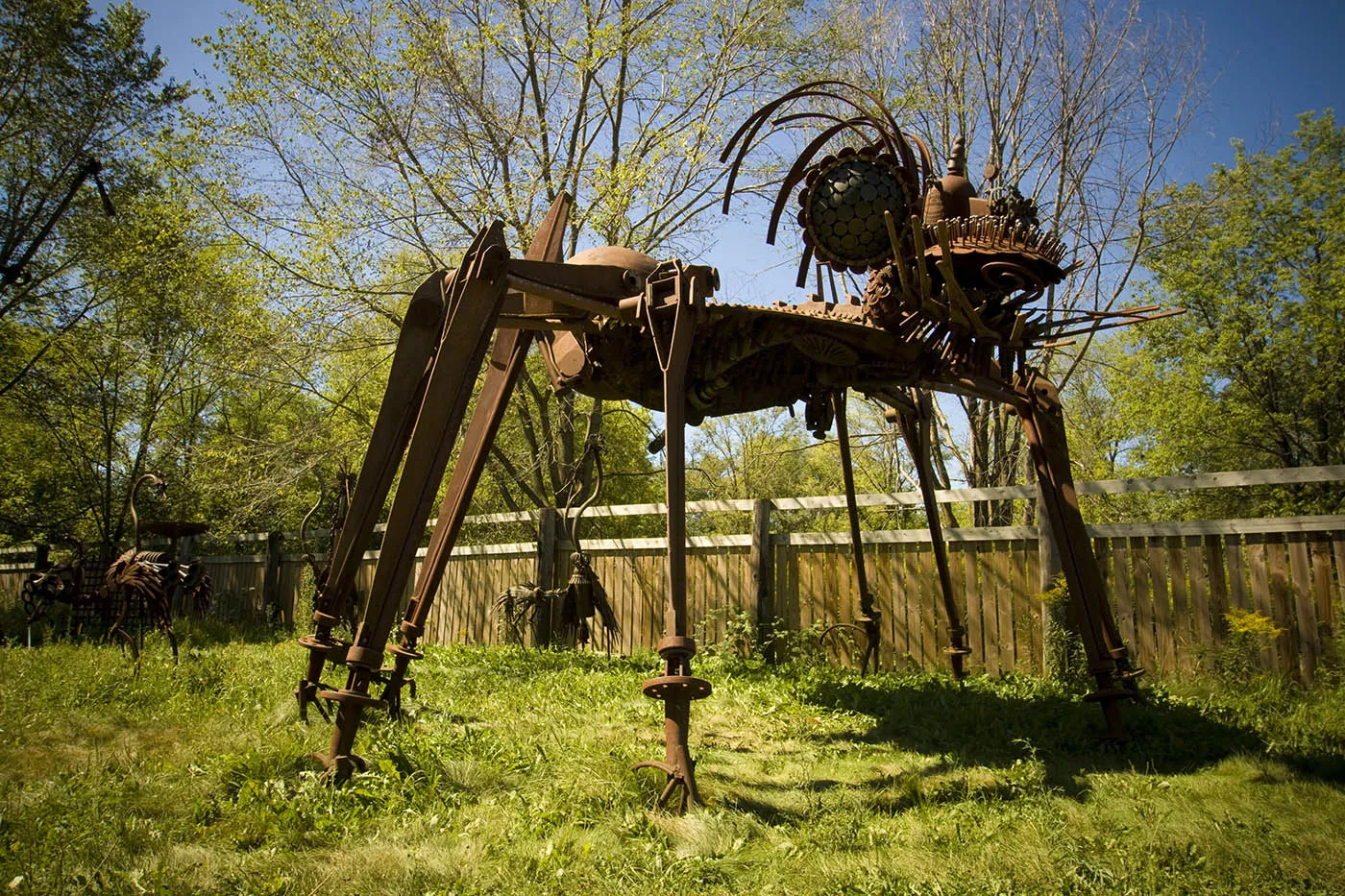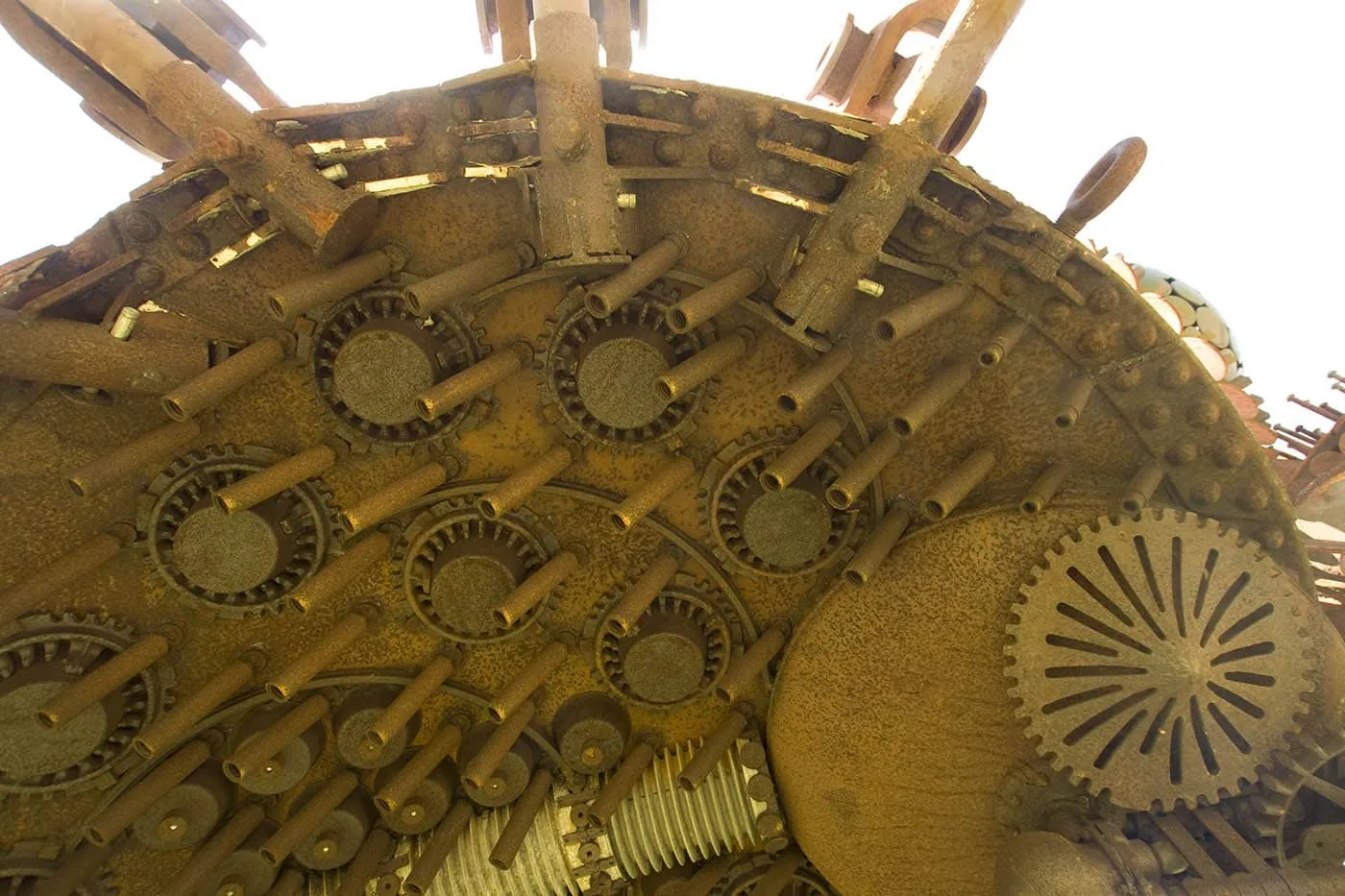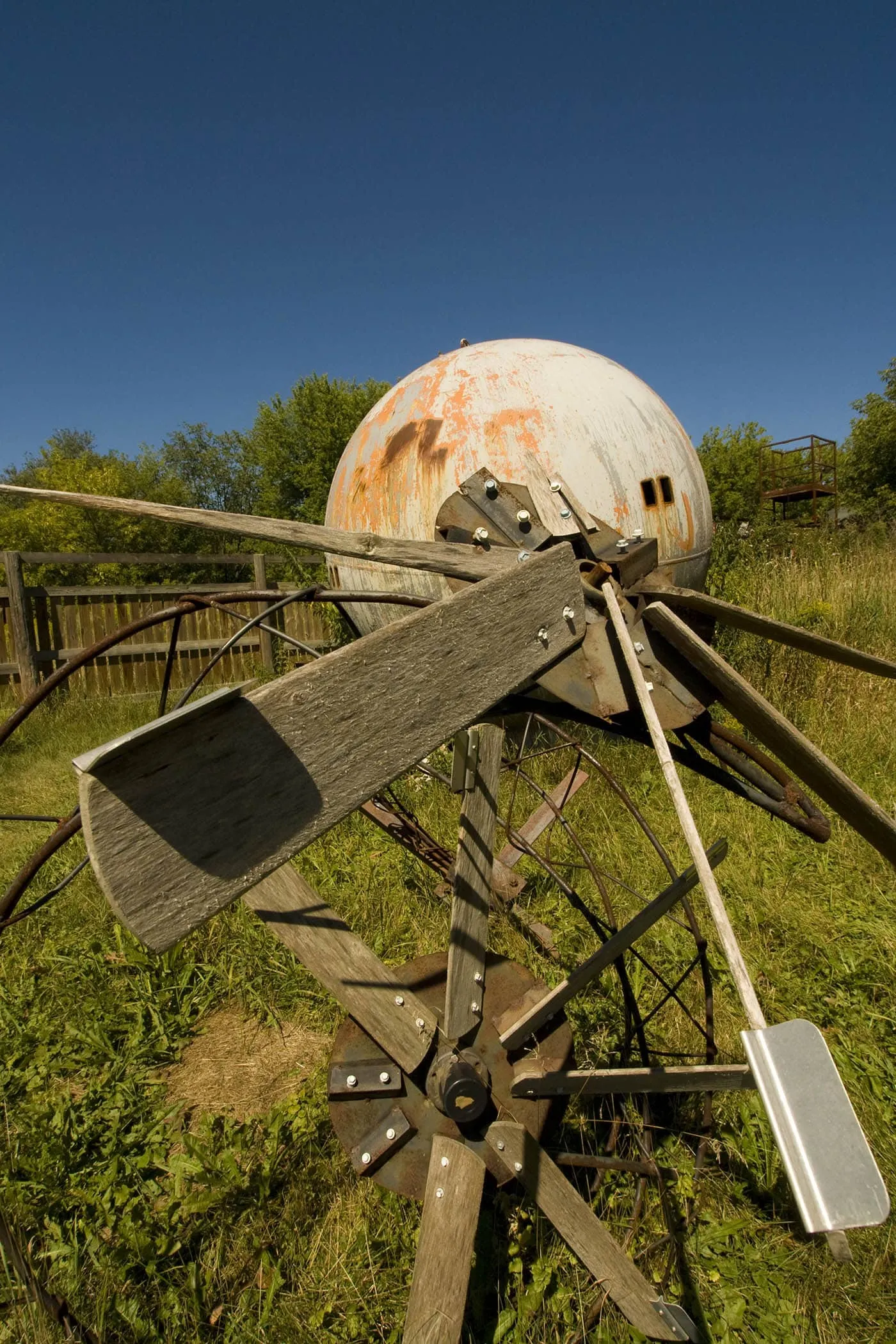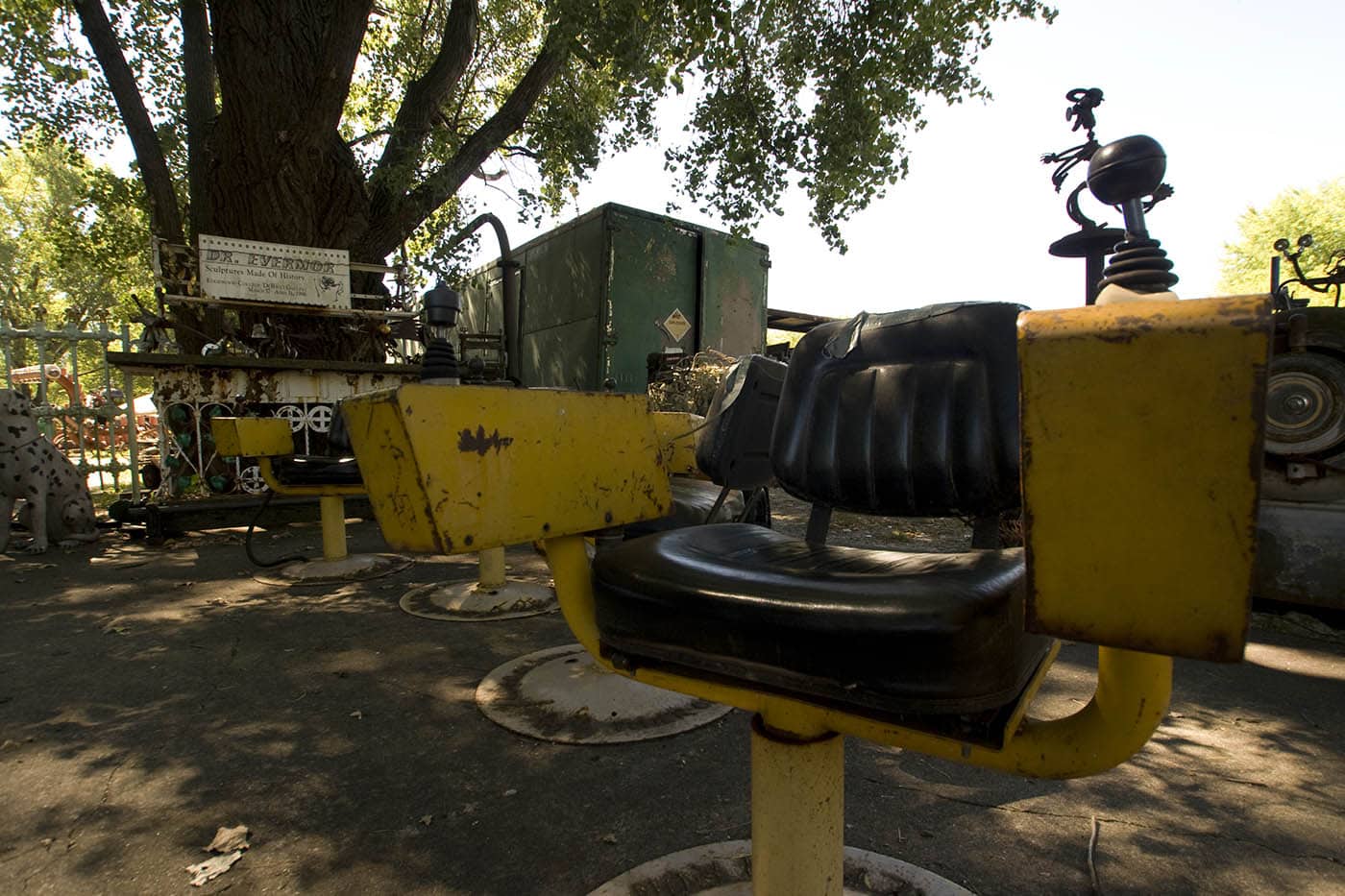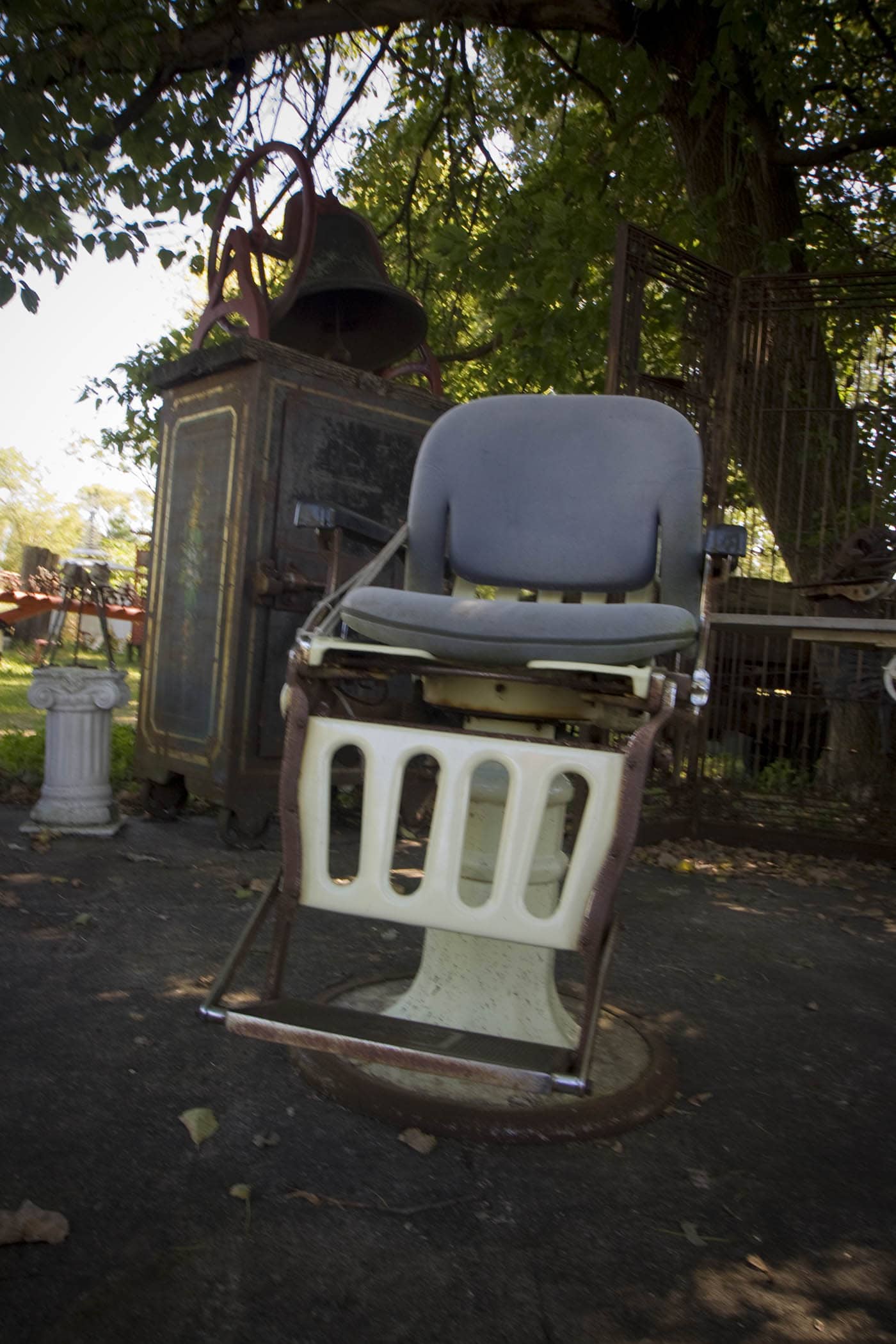 ---
Dr. Evermor's Forevertron
Address: Delaney's Surplus Sales, S7703 US-12, North Freedom, WI 53951 (Sumpter)
Cost: Free to See
Hours:
Monday, Thursday, Friday, Saturday – 10AM–5PM
Sunday – 12:30–5PM
Closed Tuesday & Wednesday
Phone: 608-219-7830
---
Pin this Wisconsin Roadside Attraction: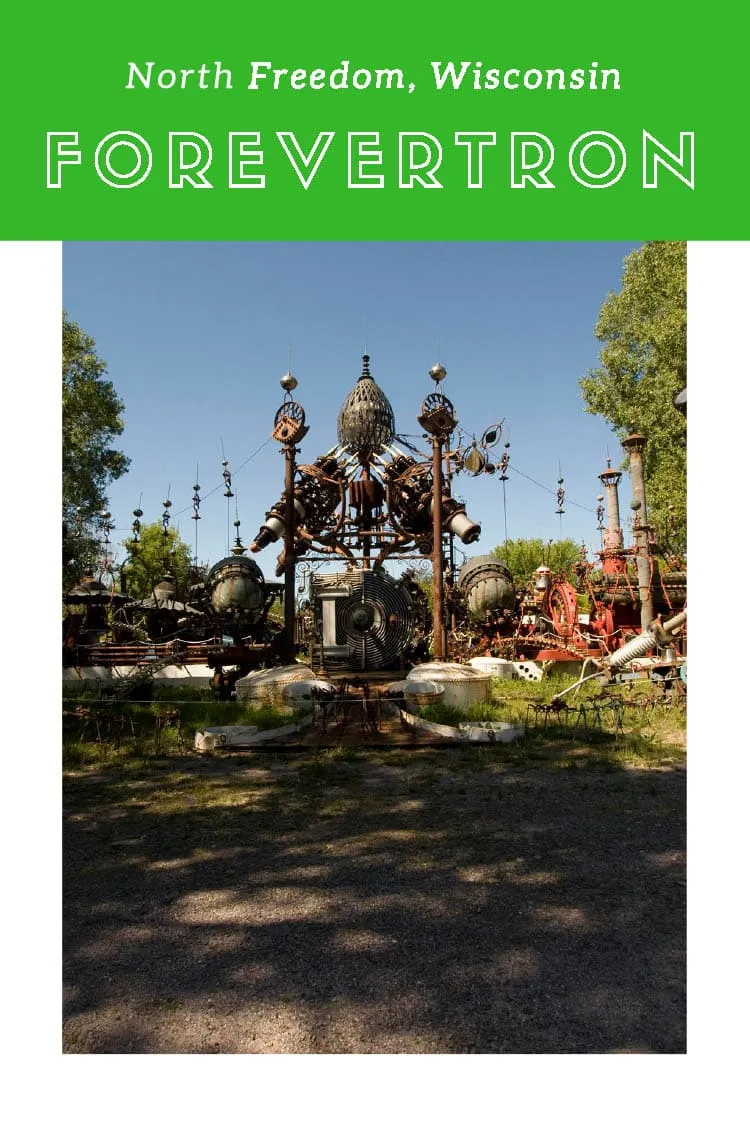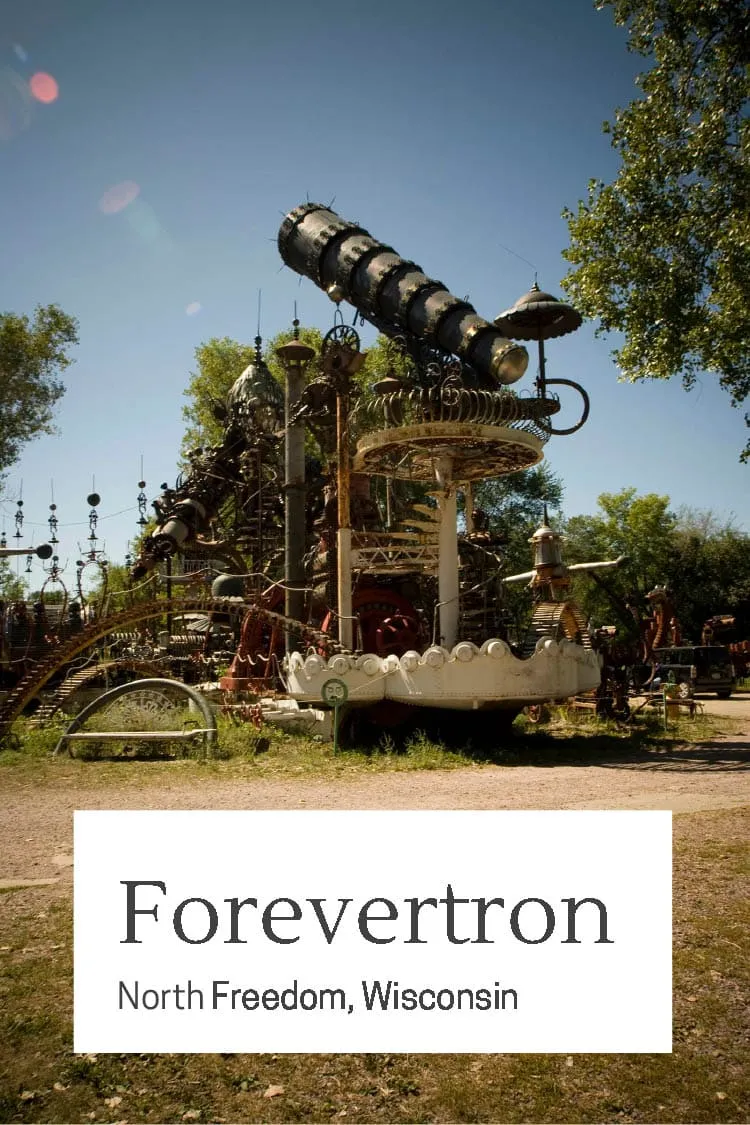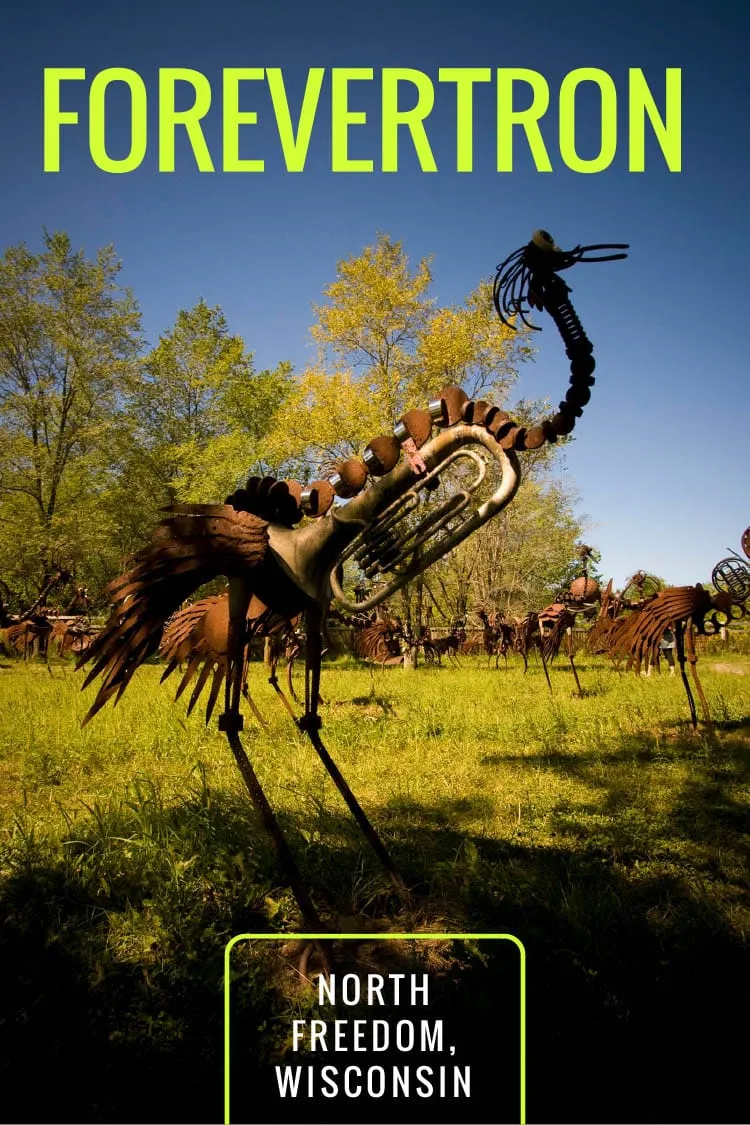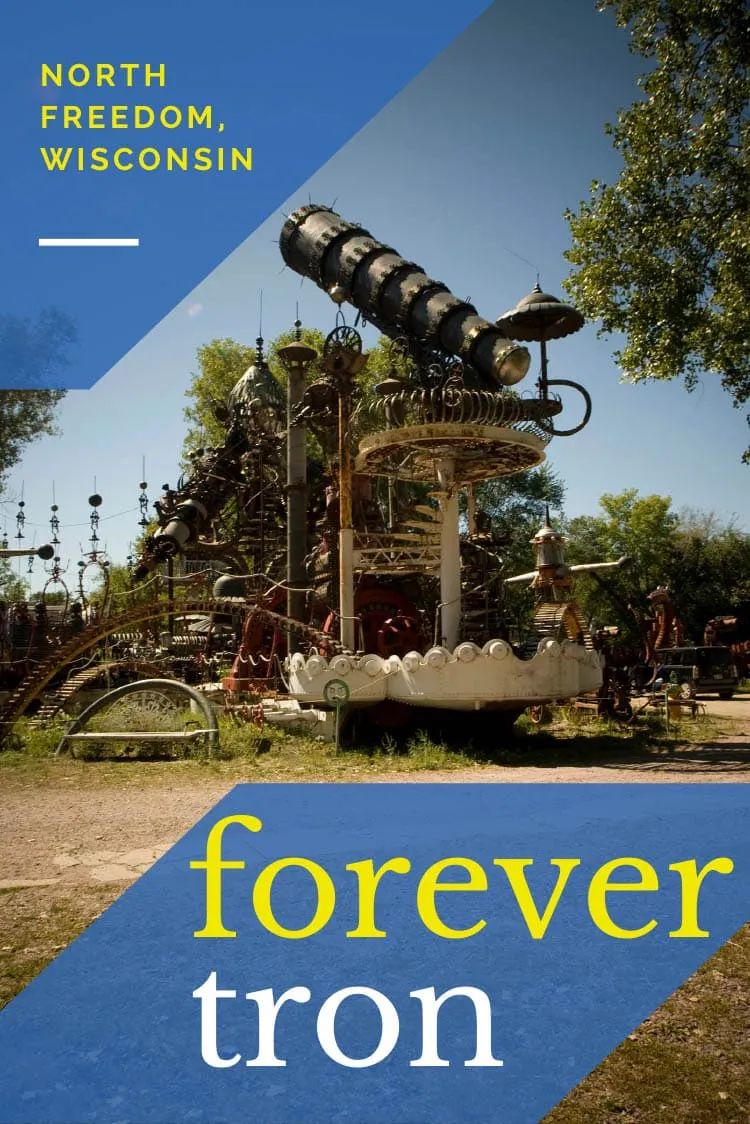 The world's largest scrap metal sculpture, Dr. Evermor's Forevertron at Delaney's Surplus Sales in Sumpter, Wisconsin, is meant for intergalactic travel. Visit this weird roadside attraction on a Wisconsin road trip and add it to your bucket lists and travel itineraries for a weekend getaway or small town travel.