After the Jelly Belly Factory Tour on Saturday, we took off for destination number 2: Miller Park!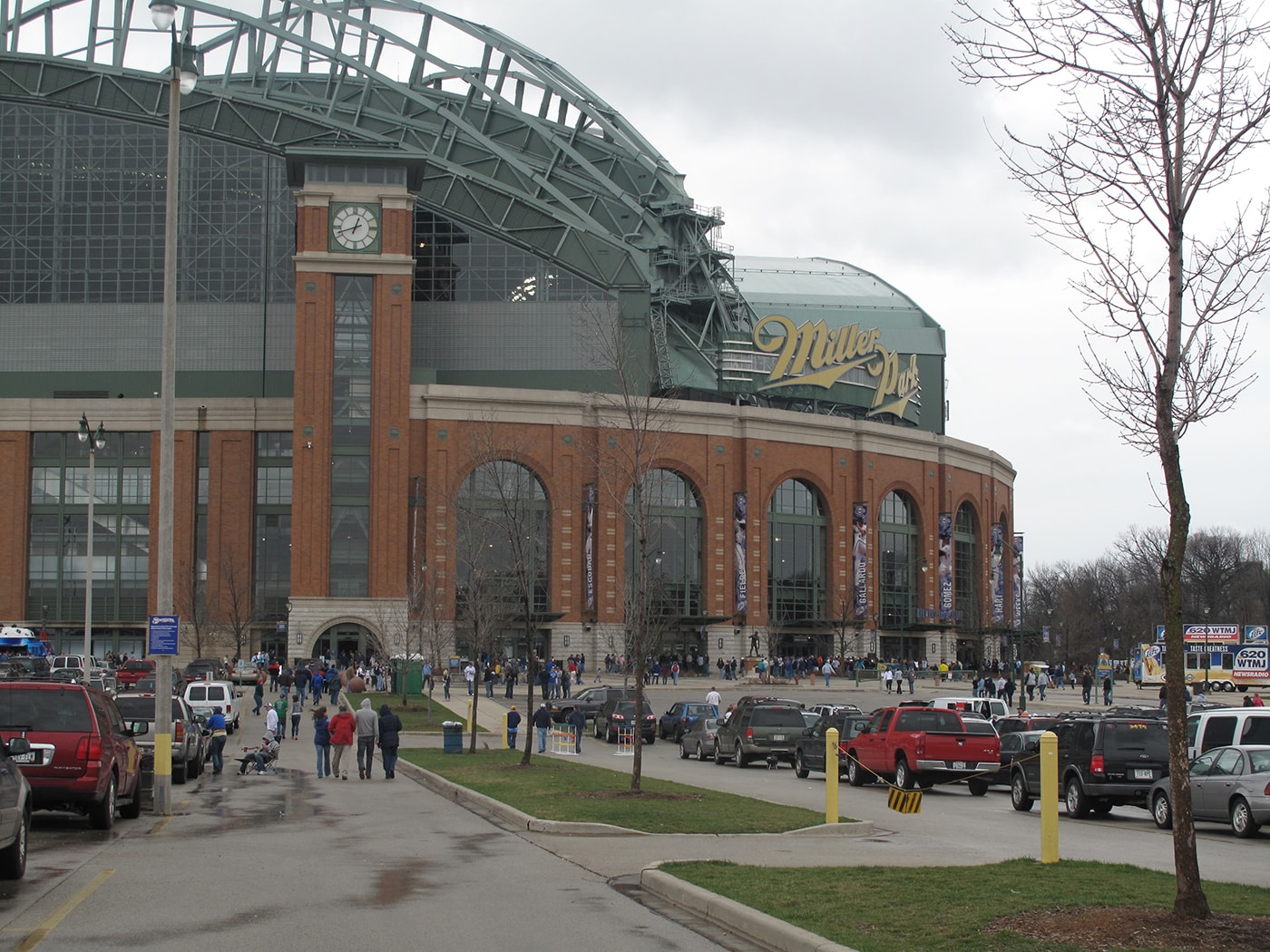 We were taking in a Brewers pre-season game (with tickets behind home plate for only $10, why not?) I really like Miller Park. Why? They have a dome. And on a rainy chilly day like Saturday that dome made the game awesome.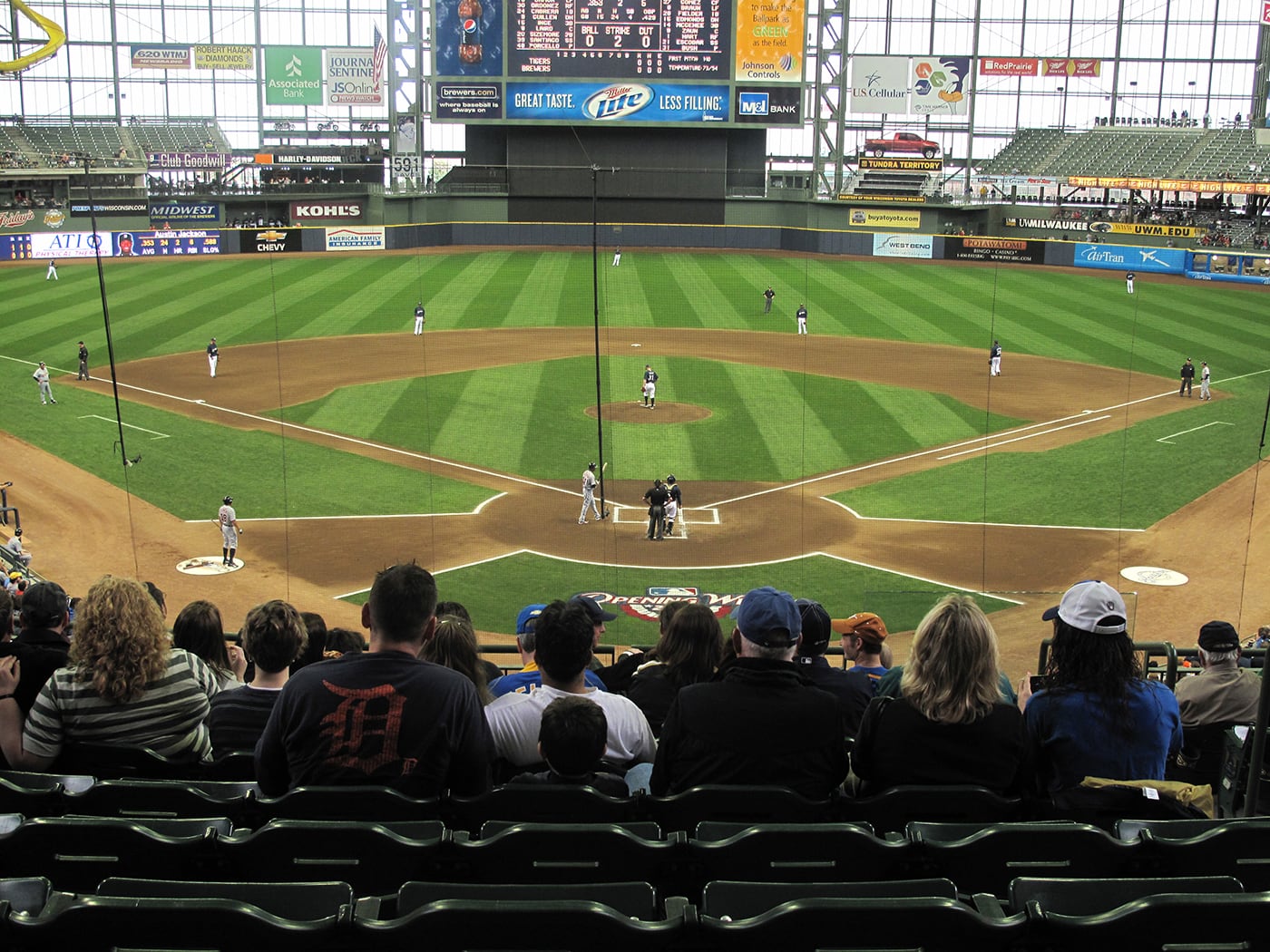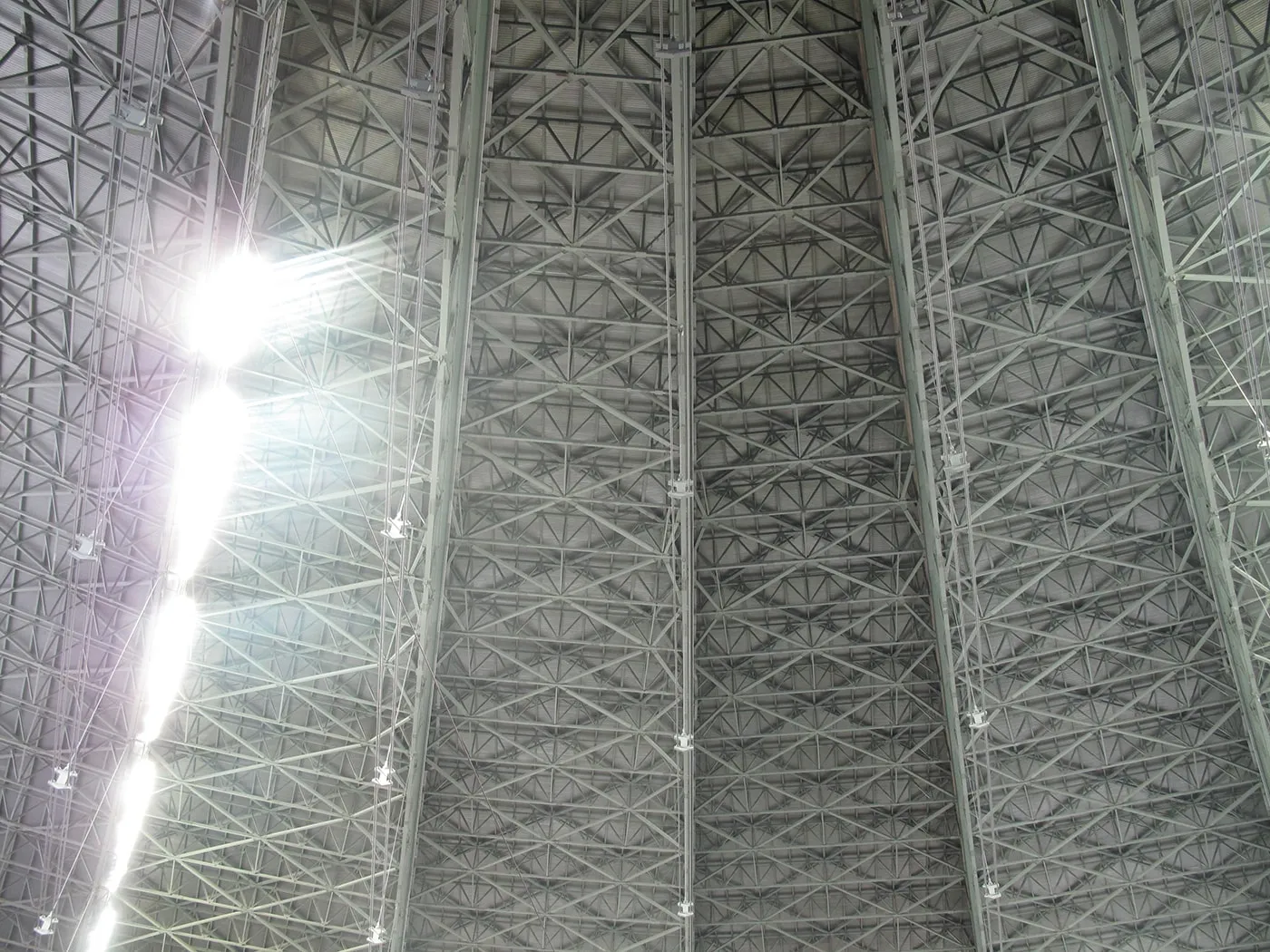 I got a hot dog (of course) and cheese curds instead of my usual nachos. When in Wisconsin…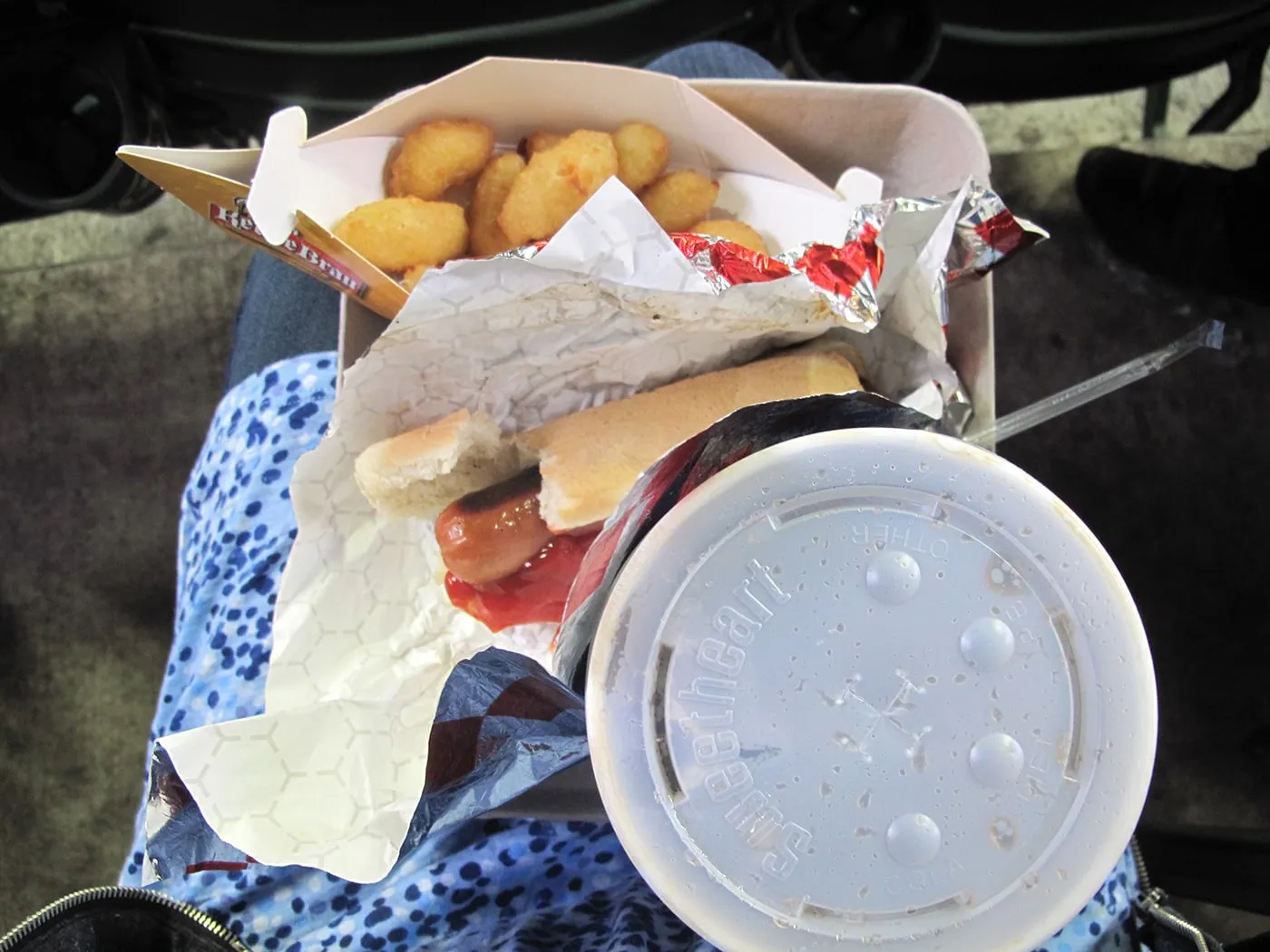 Someone asked a girl to prom on the big board…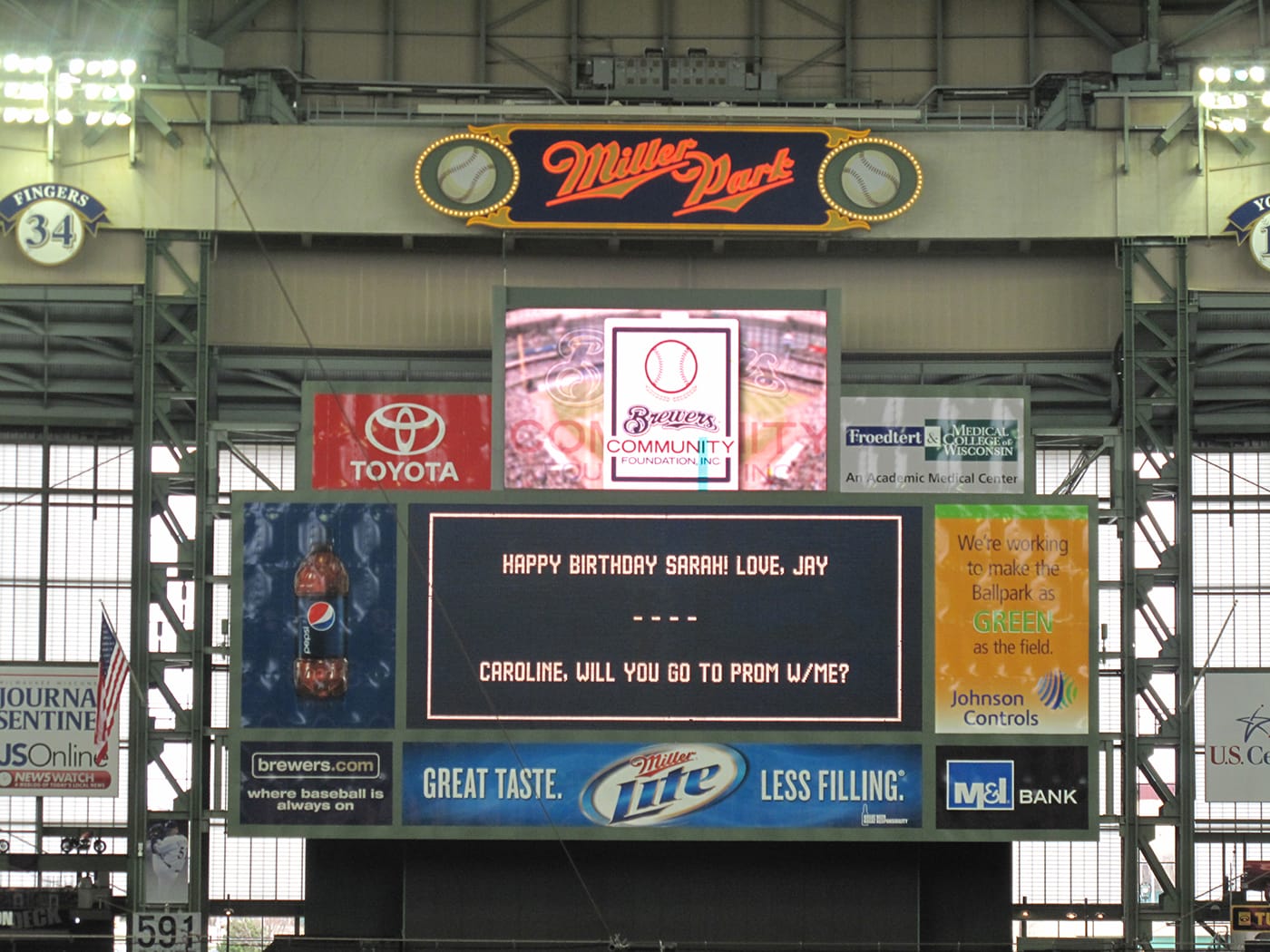 But he didn't leave a name. So what if the wrong girl saw it? Or what if she was there with two guys?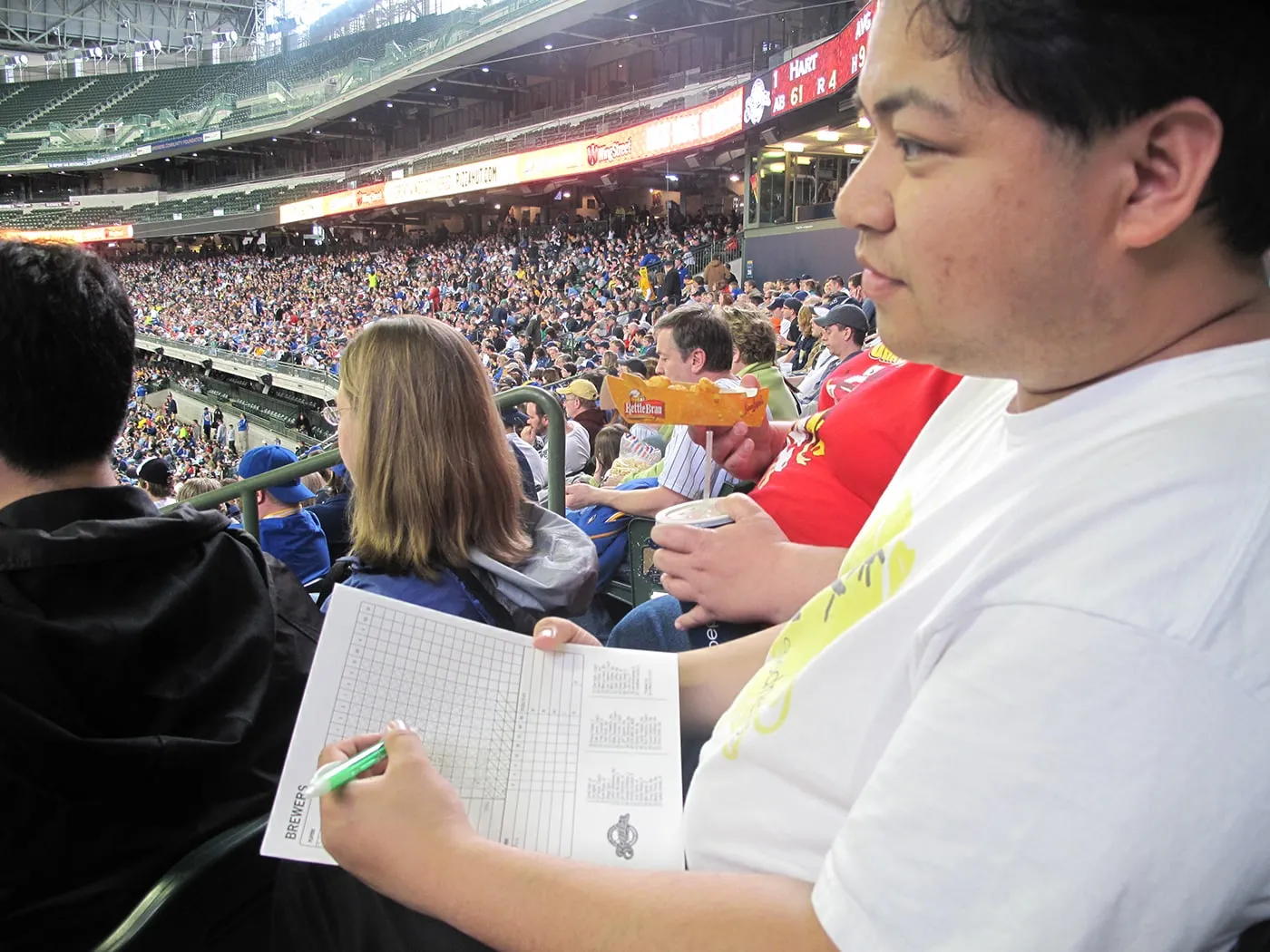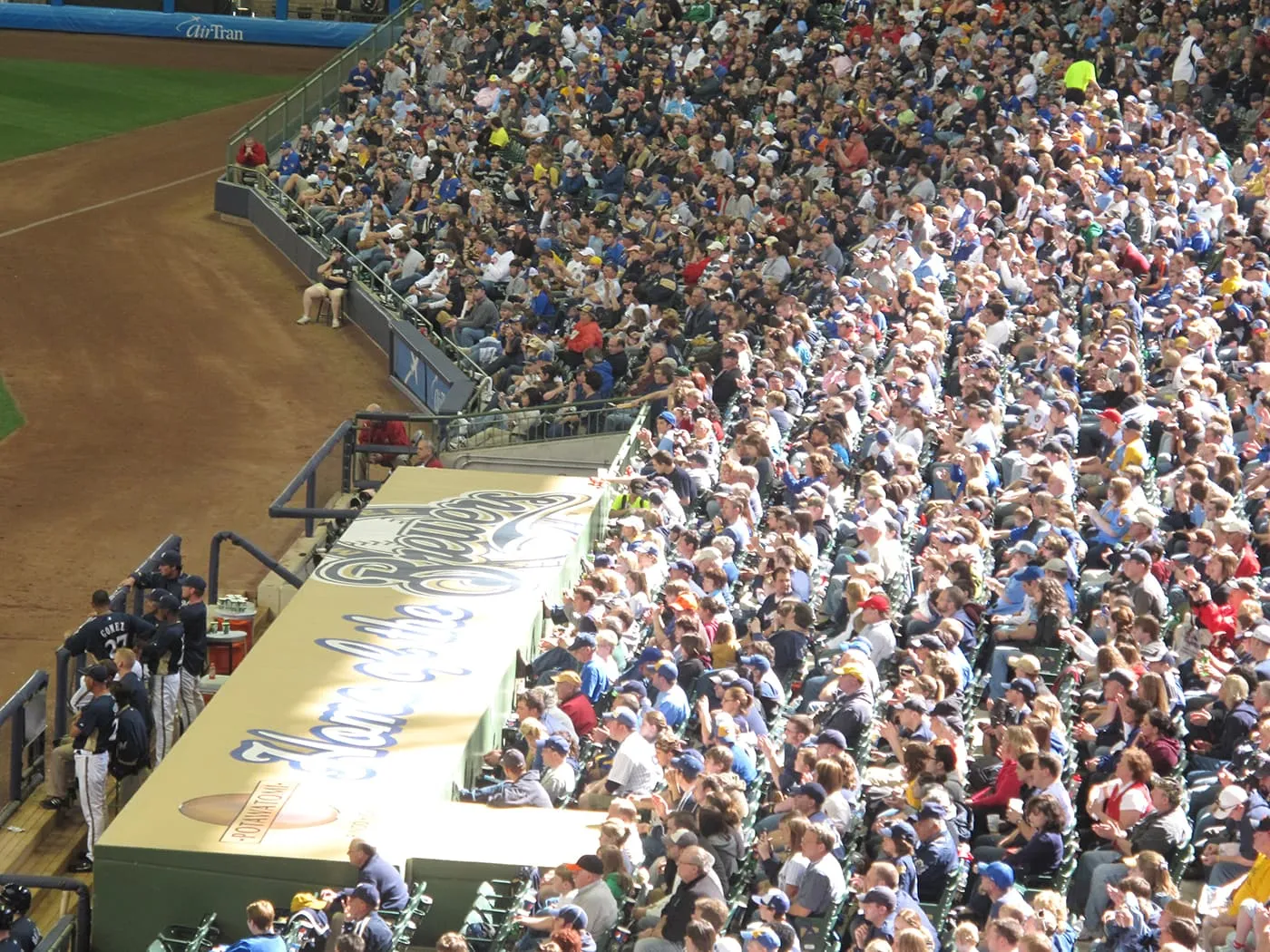 And sausages raced!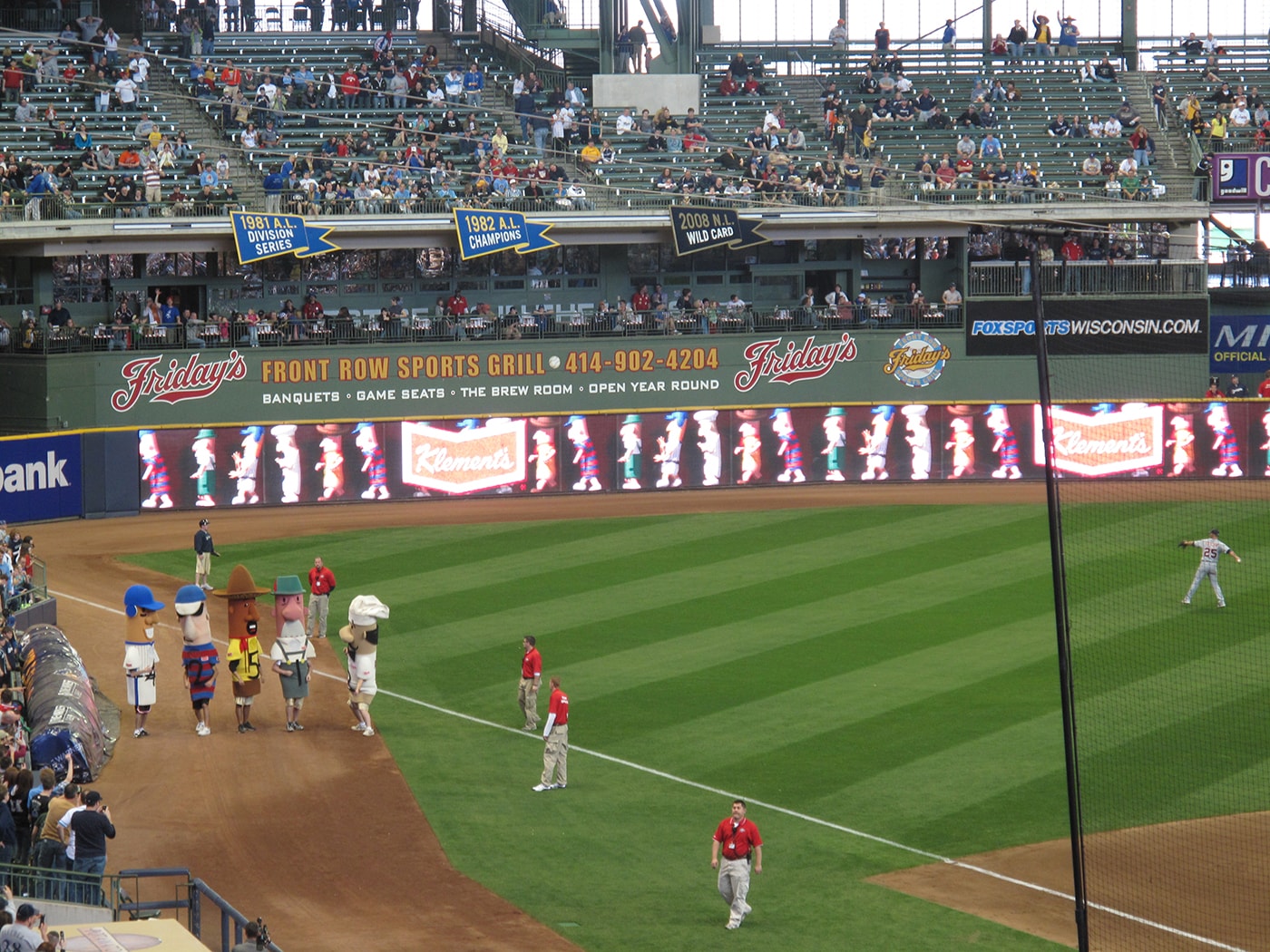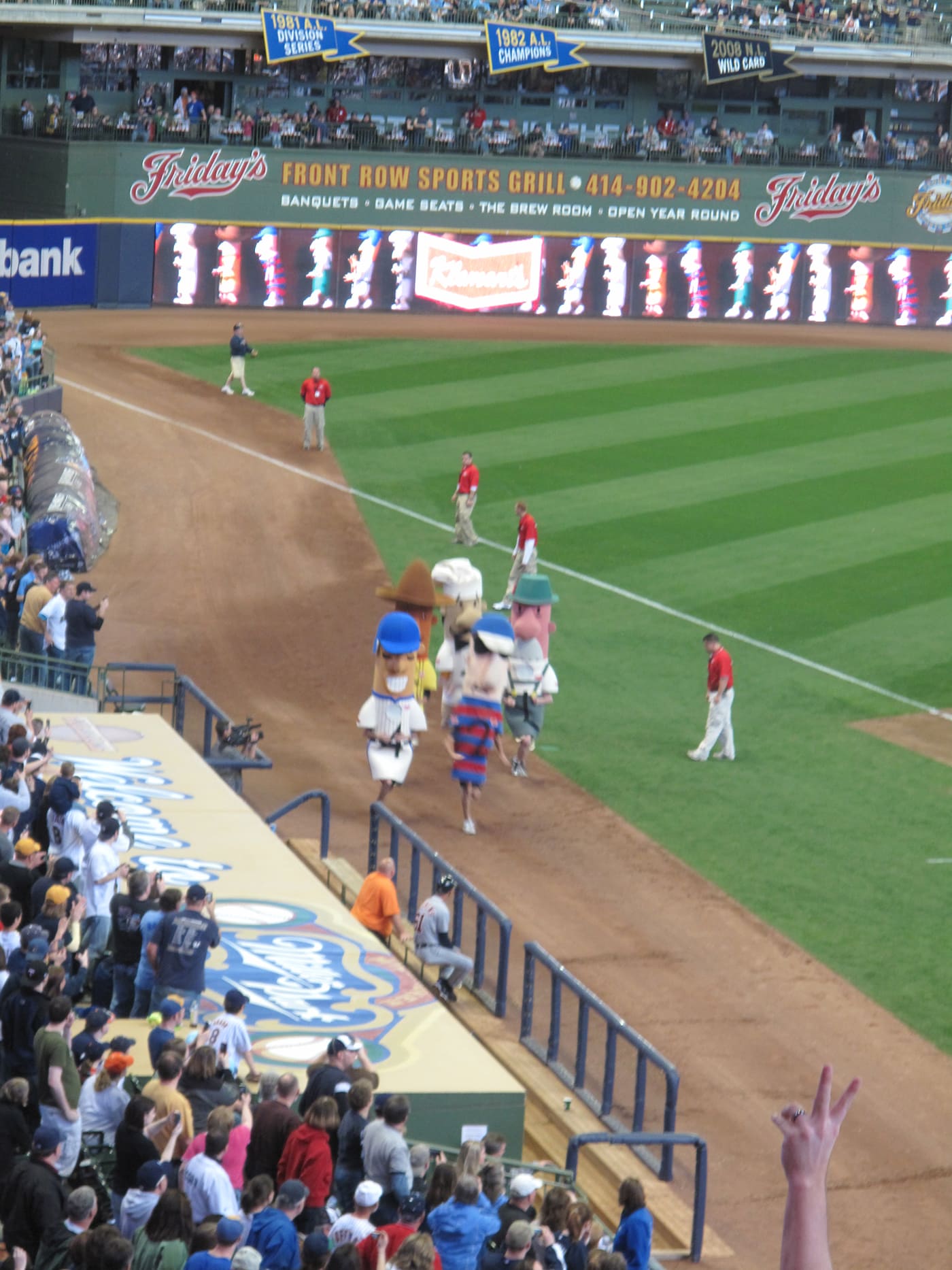 And we stretched!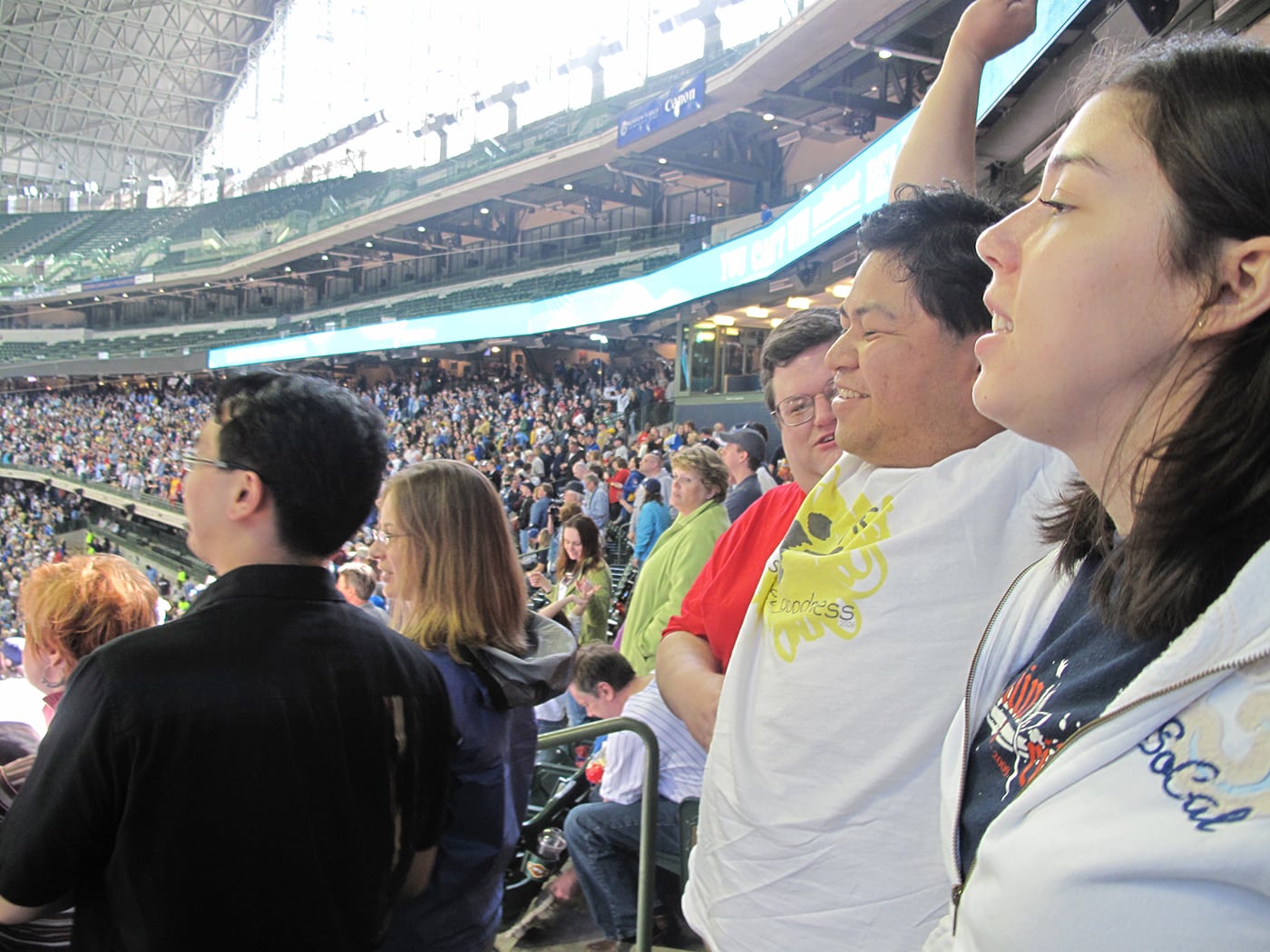 And we sang about a barrel but there was no barrel 🙁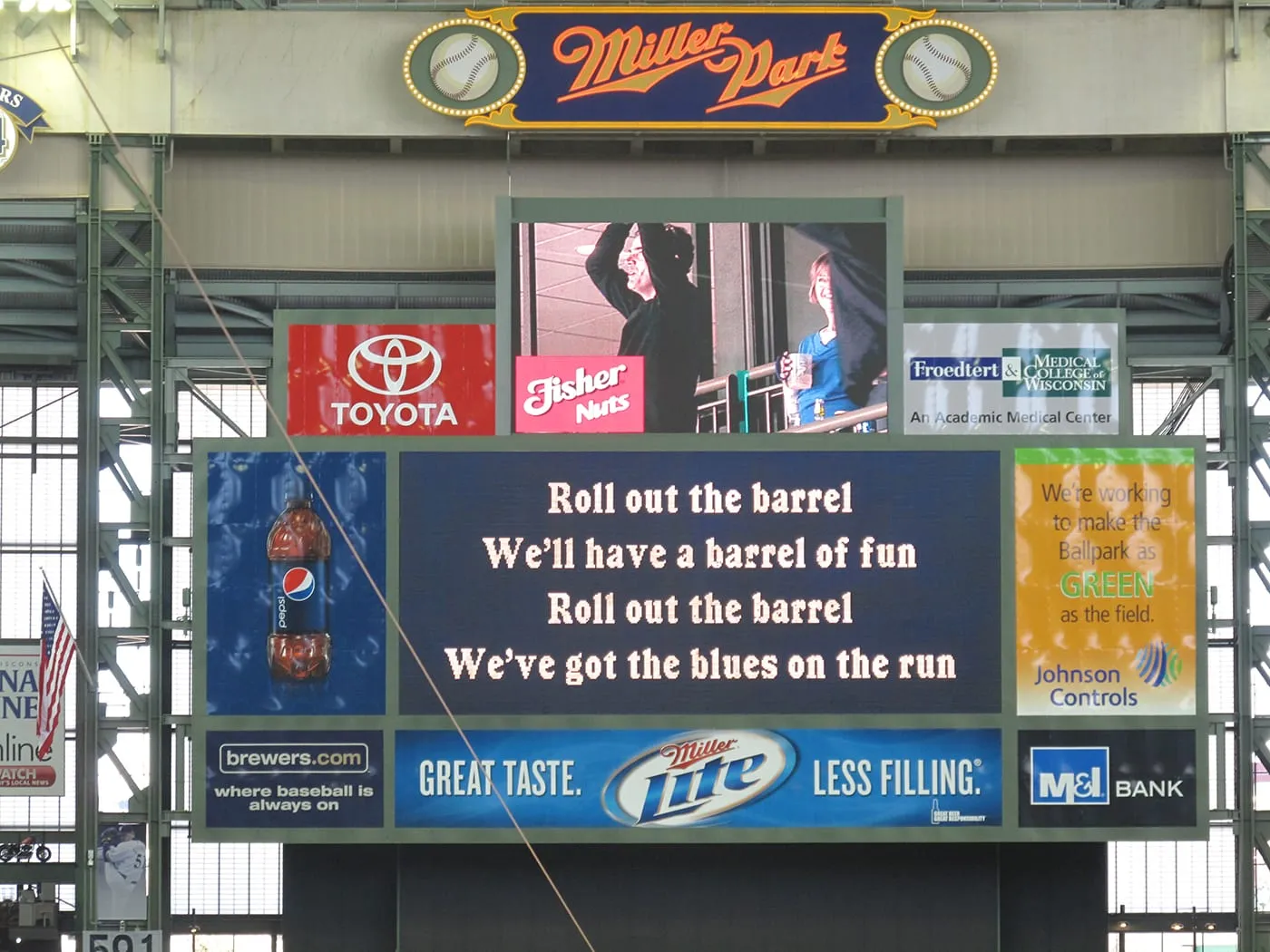 The game was actually pretty awesome because in the 9th inning the Brewers were down…but then they came back to win it! Although we were hoping for a tie.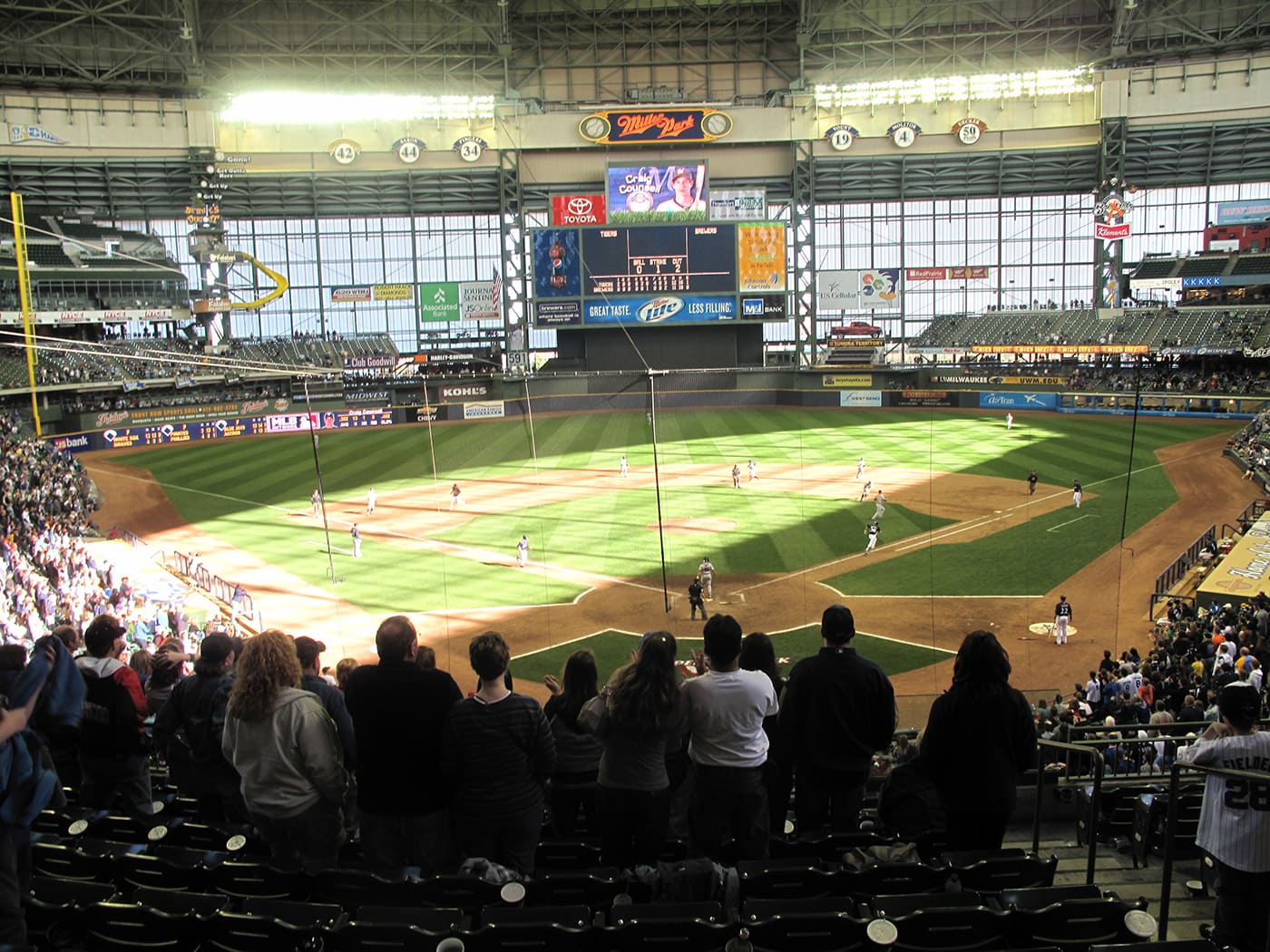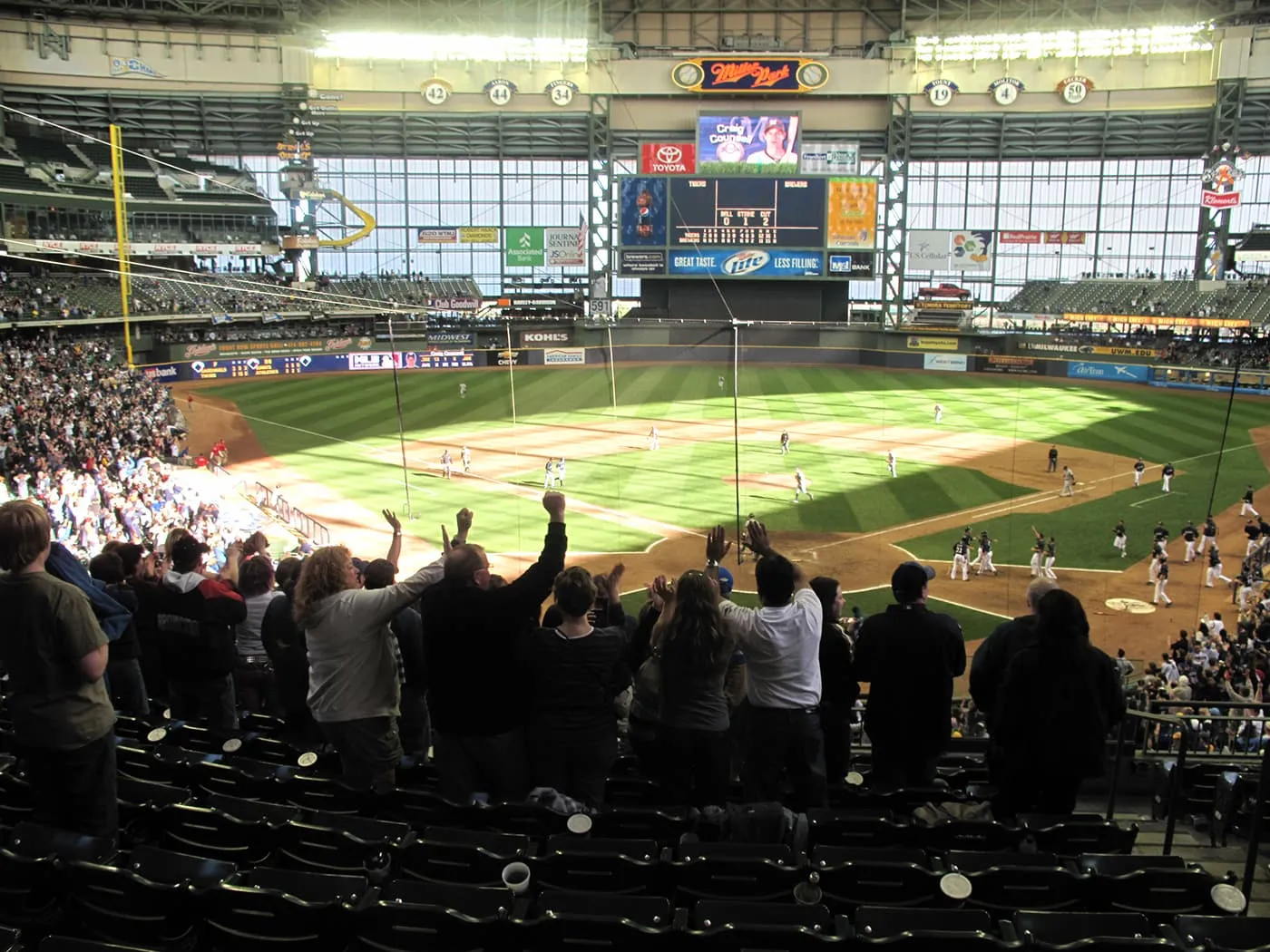 Not that I really care, because I'm a White Sox fan. But, as a friend of mine would put it: "I cheer for whoever I'm in the audience for." Or, as a normal person would put it: "I cheer for the home team." And it's always exciting to see the home team win!
After the Brewers game we headed out to the next fun Milwaukee destination: dinner at Safe House, a Milwaukee Spy-Themed Restaurant.
Site: Miller Park
Location: One Brewers Way, Milwaukee, WI 53214
Date: April 3, 2010