This Roadside Attraction
World's Largest Catsup Bottle, 800 South Morrison Avenue, Collinsville, Illinois
Get Directions
Last week, after the World's Largest Catsup Bottle announced that it would be announcing some exciting news, there was much speculation as to what it could be:
Would it be filled with catsup? (although some argued that it already was)
Would a giant mustard bottle be erected next to it? Or French Fries?
Would the Jolly Green Giant be stopping by to steal it away?
Alas, we all had to wait to hear the official announcement: beginning today the catsup bottle is getting a new paint job!
Last weekend on my way to Missouri we made a little detour to see the catsup bottle. I had been there before but there is always time to see it again! Here are some pics I took of the world's largest catsup bottle last weekend! Can't wait to see it again in its refurbished glory!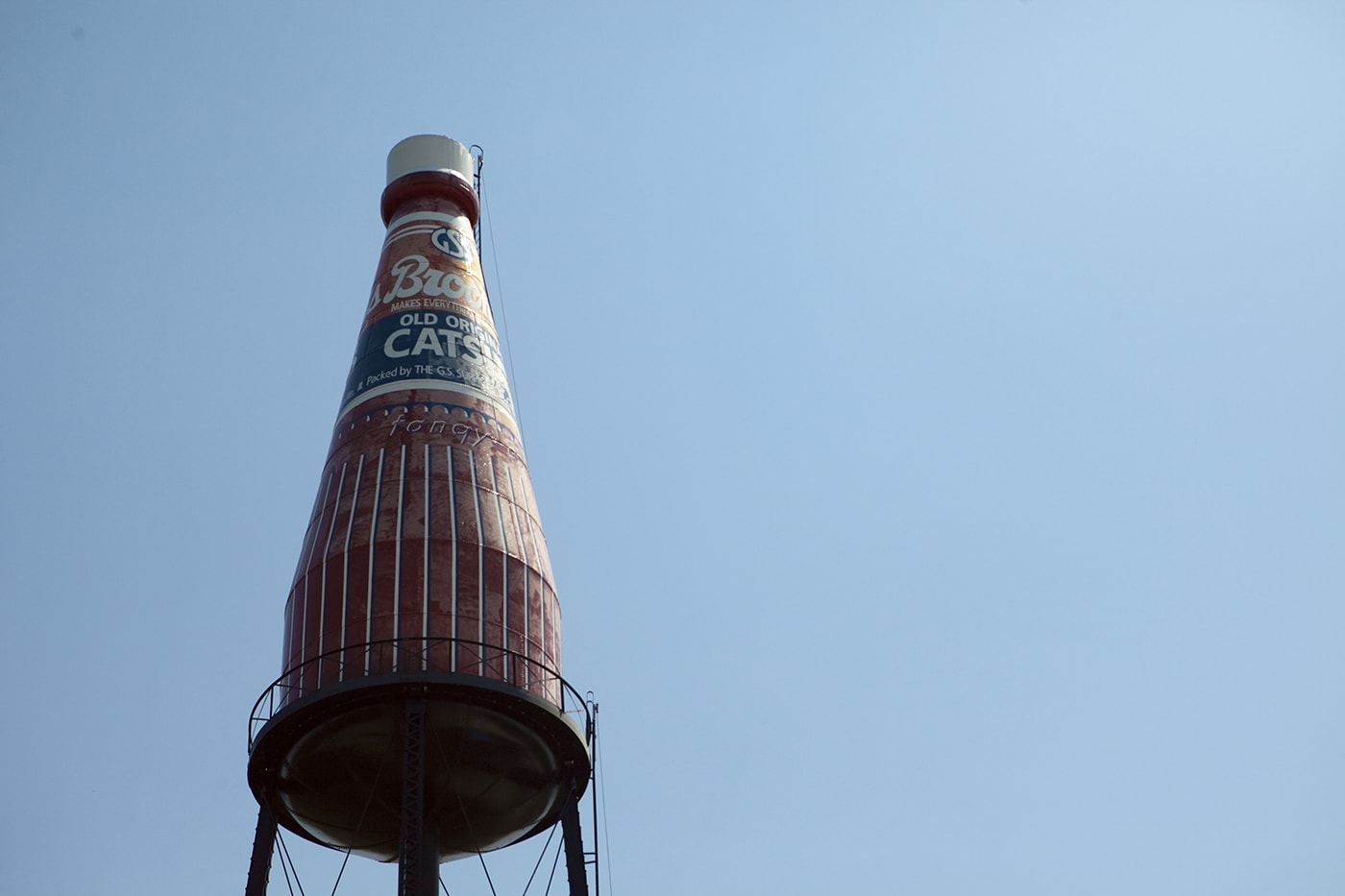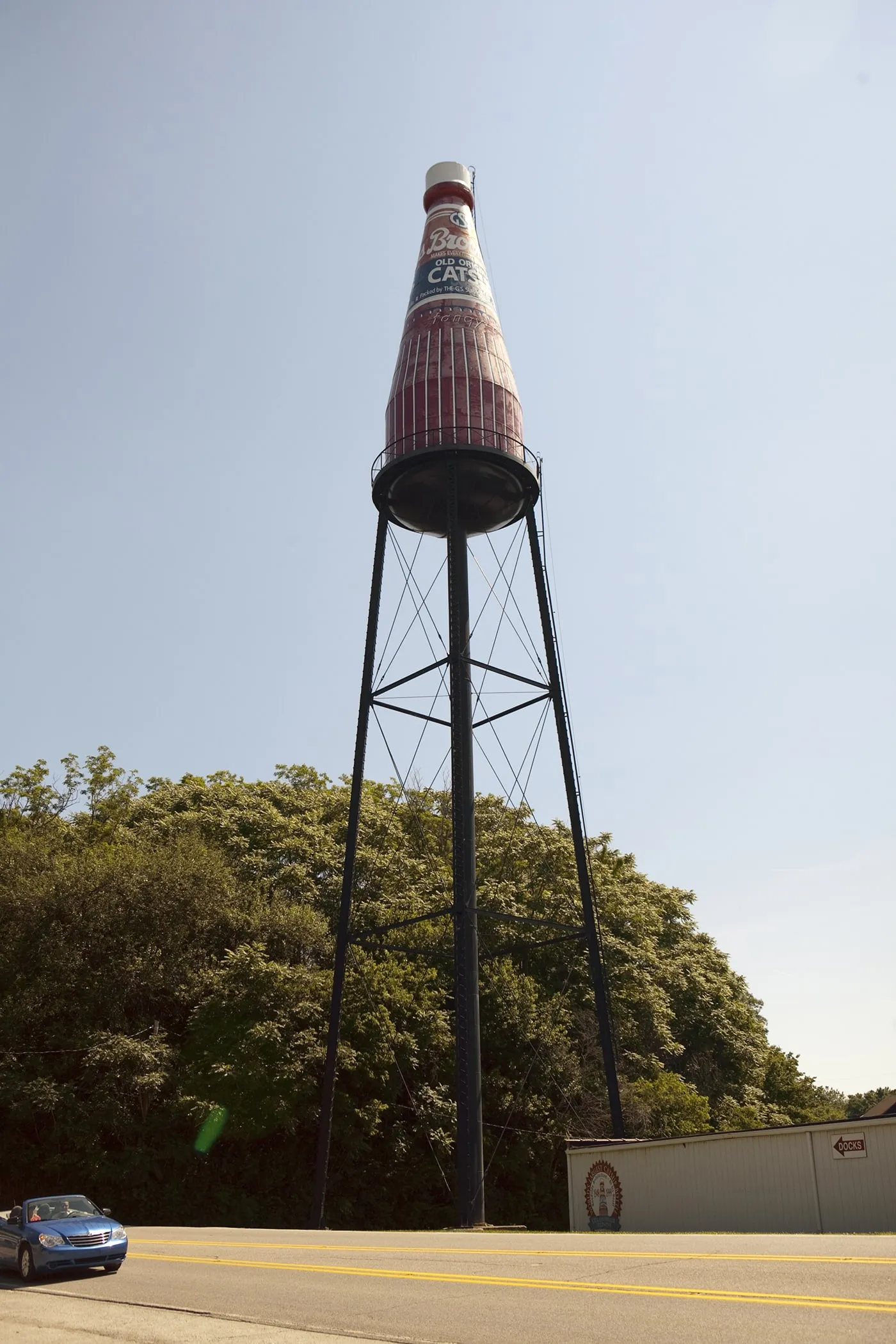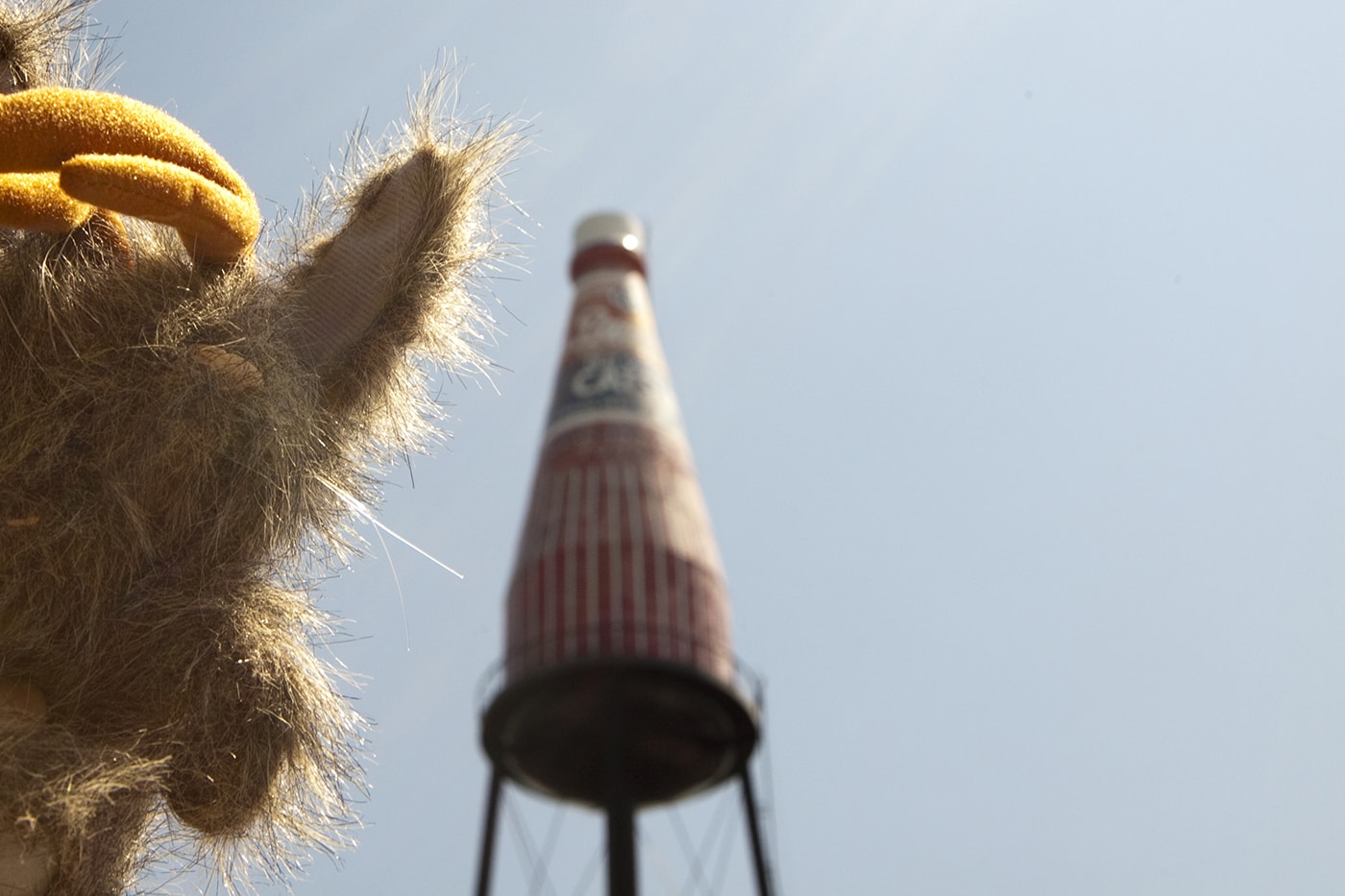 Site: World's Largest Catsup Bottle
Location: 800 South Morrison Avenue, Collinsville, Illinois
Cost: FREE!
Hours: Visible at all hours.
Date: June 5, 2009