Celebrate comic strip artist and writer Mort Walker by visiting the Beetle Bailey Statue in Columbia, Missouri.
Mort Walker (Addison Morton Walker, 1923 – 2018) was a well-known comic strip artist and one of his best-known creations was Beetle Bailey, a comic centered around a goof-off Private on a fictional United States Army post.
Walker was an alumnus of University of Missouri and it was on campus, at a local bar called The Shack, that he first envisioned the character.
The life-sized bronze statue depicts Beetle Bailey as a college student (in the original comic he attended a University before enlisting). He is shown sitting at a table with a beer, paying tribute to The Shack, which burned down in 1988.
Mort Walker himself designed and paid for the sculpture and his son Neal helped to sculpt it. It was unveiled in front of the University of Missouri alumni center on October 23, 1992 during the college's Homecoming celebration at which point Walker was also on campus as the 1992 William Francis English Scholar-in-Residence.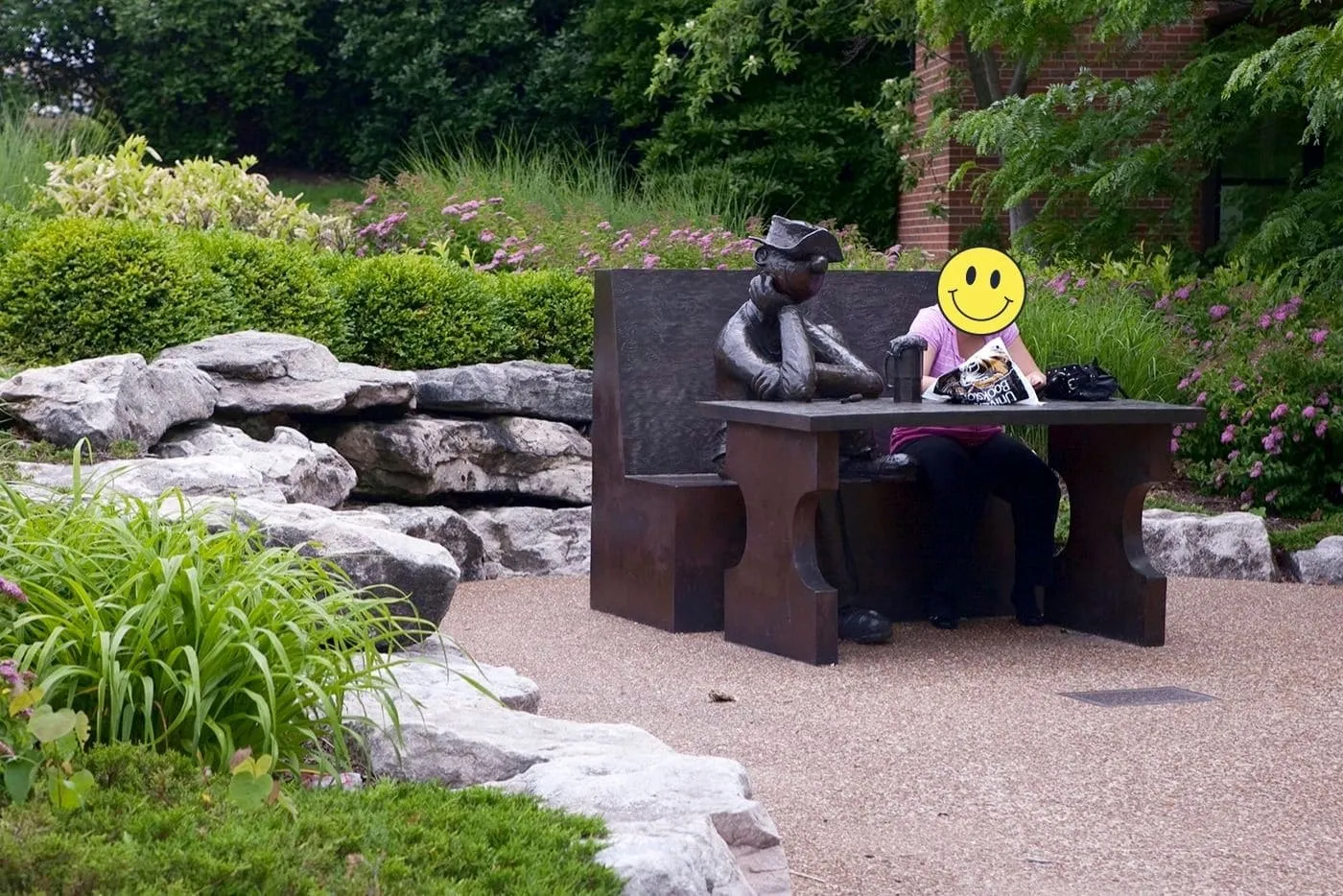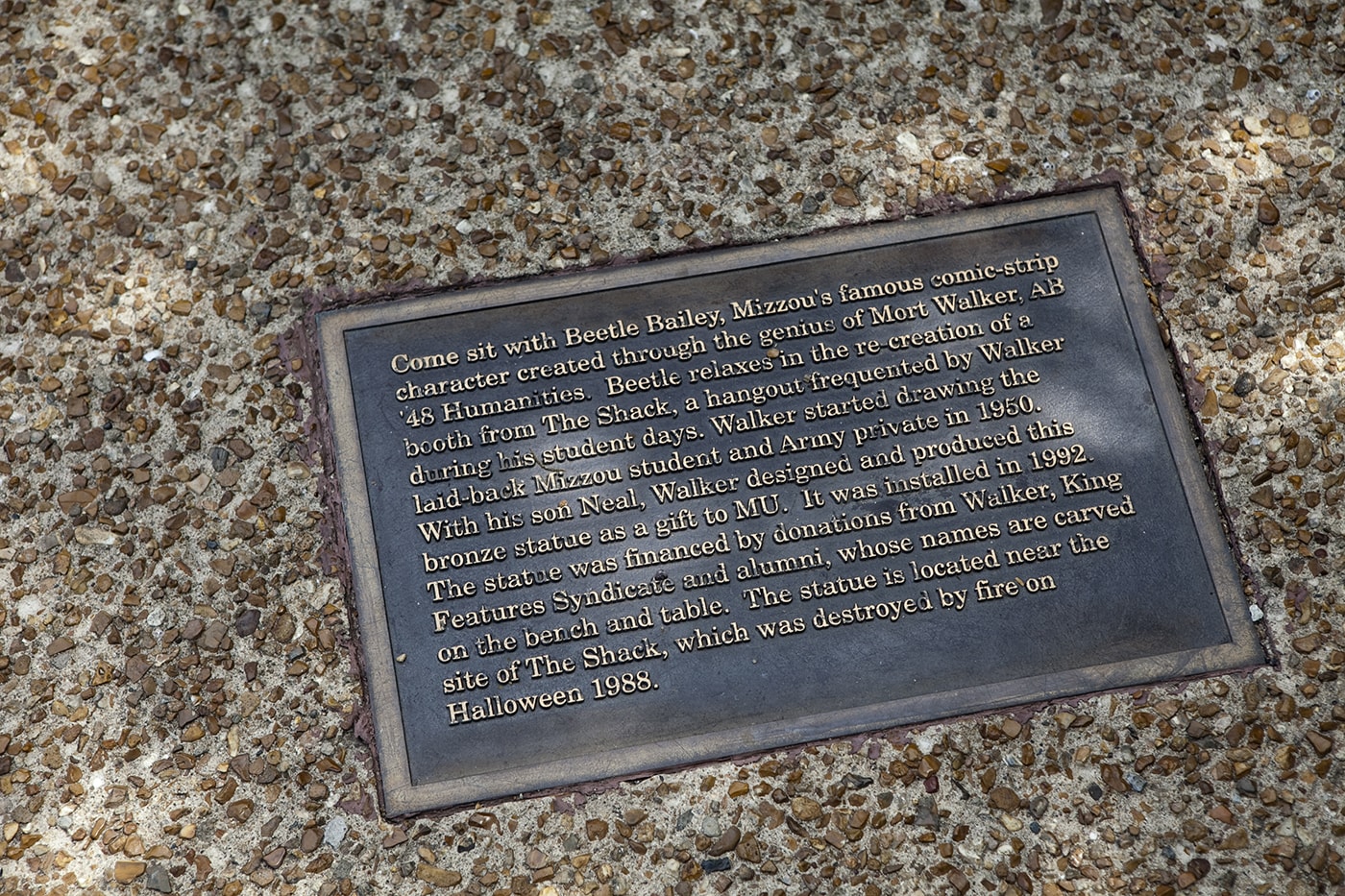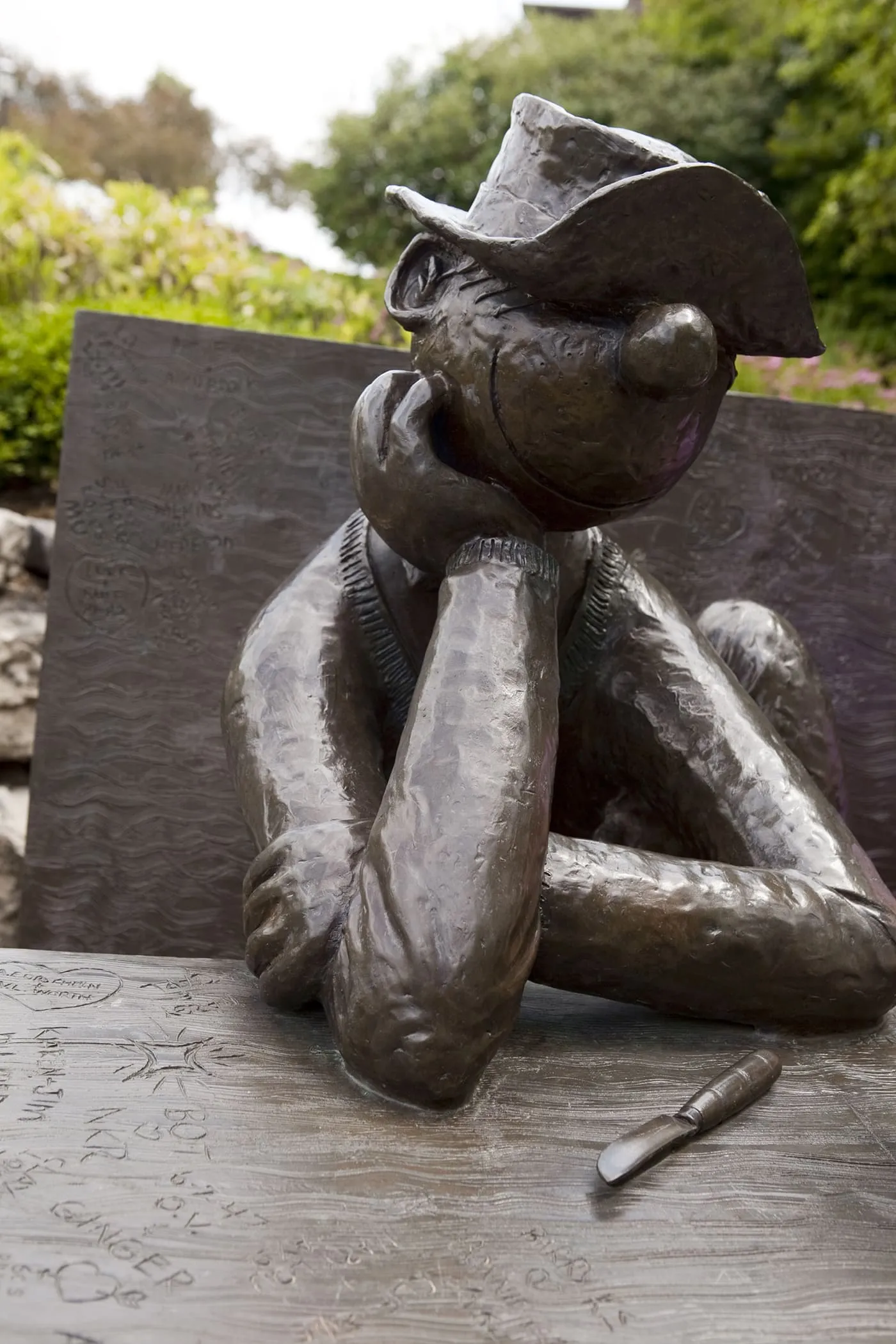 If you love this Missouri roadside attraction, be sure to look for these others nearby: the big shoe made out of shoes, Katy Depot, and the world's largest pecan.
---
Beetle Bailey Statue
Address: University of Missouri, Reynolds Alumni Building, 704 Conley Ave, Columbia, MO 65201
Cost: Free to See
Hours: Always Visible
---
Pin this Missouri roadside attraction: