And I'm back from my Labor Day Mount Rushmore road trip! It was quite the whirlwind of adventure! I have to admit that my list of roadside attractions to see was pretty ambitious, but we managed to make it to twenty-nine attractions in four days! (Including two that weren't on my itinerary and not including the handful that we passed by and saw without being able to stop.)
I DID make it to Mount Rushmore and it was quite a thrill to see it up close. You see, one of my favorite photos that I have is an old black and white picture of the monument that my grandparents took long ago: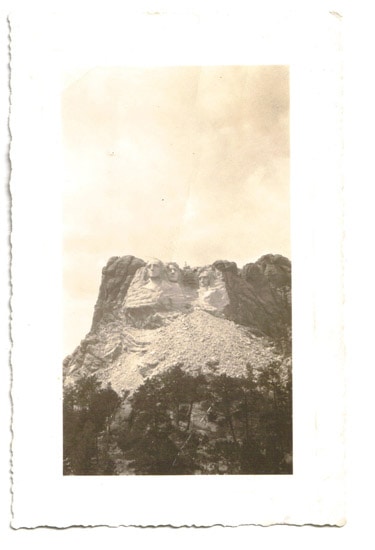 Notice something missing? The photo has Washington, Lincoln, and Jefferson, but Teddy Roosevelt is just framed out. I'm not sure when the photo was taken but it had to have been somewhere between 1934 and 1939, when Roosevelt was dedicated. It was that photo that inspired my Mount Rushmore road trip. I had to see the monument, completed, for myself!
Since I'd never seen Mount Rushmore in person, and I happened to have a four-day weekend over Labor Day, I decided that it was the perfect time to pack up my car and head on over to South Dakota. By Saturday afternoon we were standing in front of the carved Black-Hills Mountain and four complete presidential faces.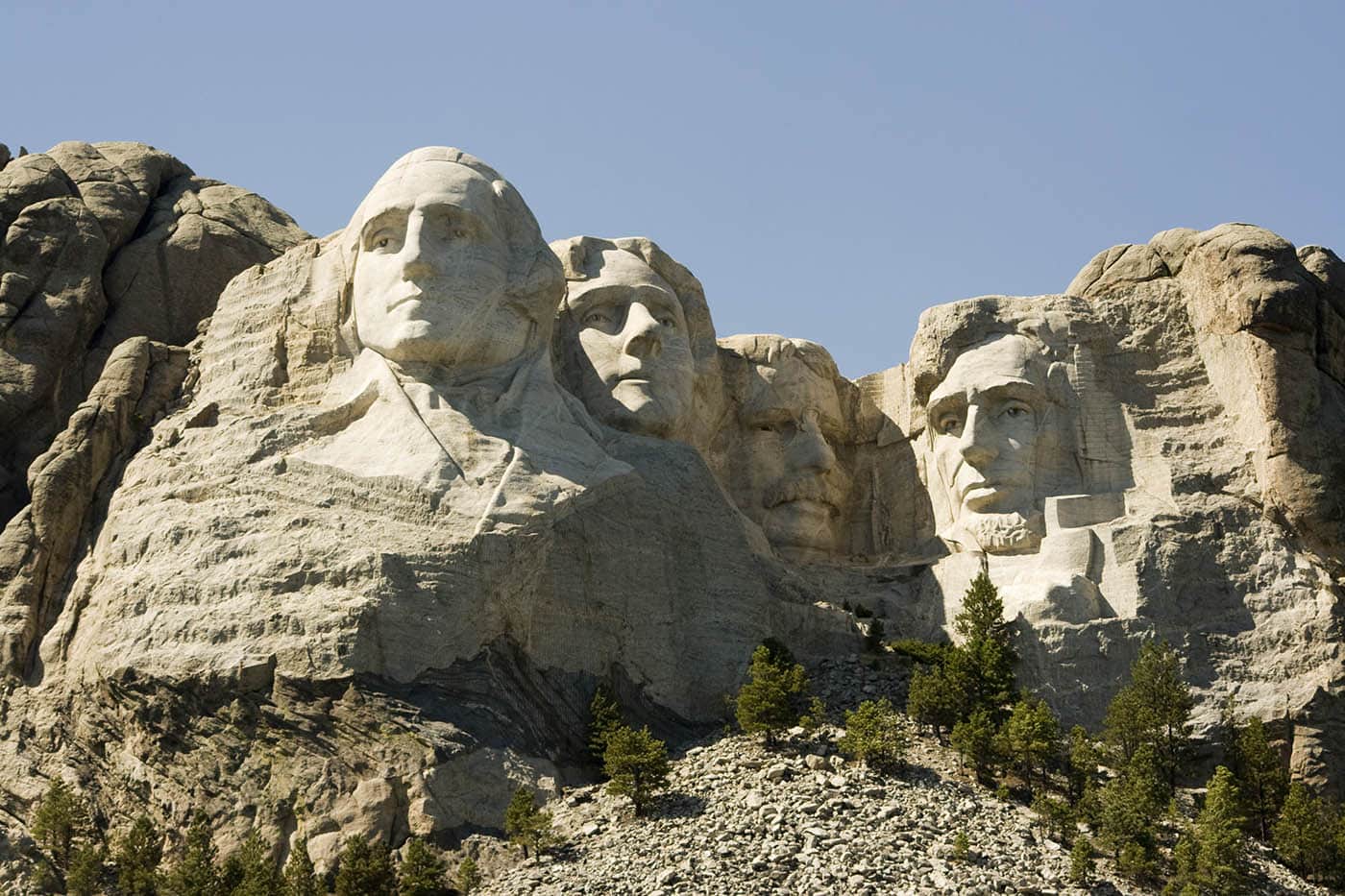 While in South Dakota, we also went to see Crazy Horse, which is another monument that's been in the works for 50 years and still has 50 years to go. Who knows, maybe someday my grandkids will find this photo and be inspired to take off on a road trip of their own.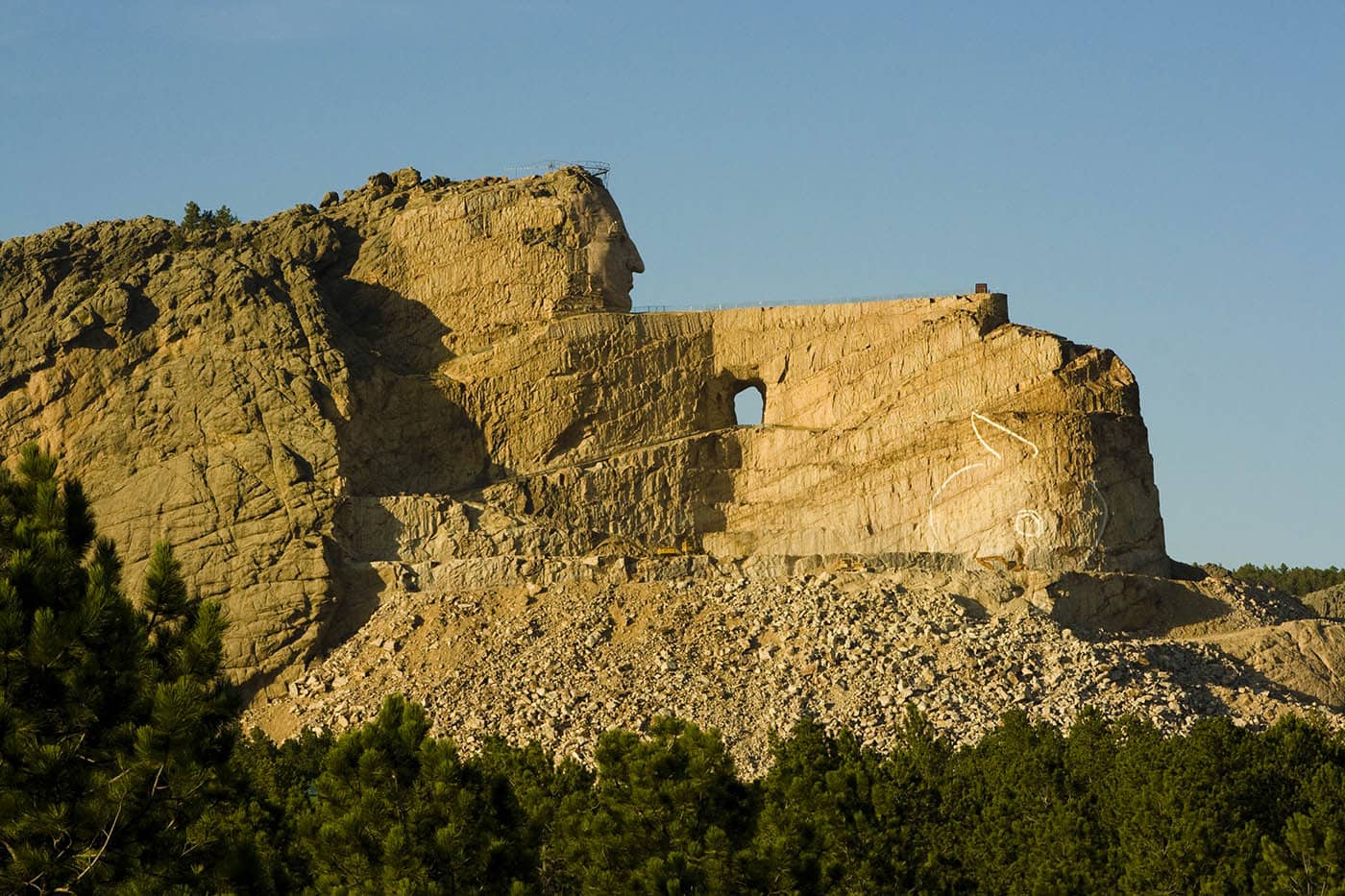 I'll be back with a more thorough recap and tons of pics from my Mount Rushmore road trip, including the monument itself, Crazy Horse, and all the silly roadside oddities I stopped at on the way!