Aside from grunge and the Space Needle and coffee there's another thing Seattle is famous for: rain. The city gets about 37 inches of waterfall a year and some 200 cloudy days. While some might shy away from a dreary day, others, like myself, relish in it. To me, there is nothing like a day where you can sip a mocha and wrap yourself in a sweatshirt and watch the raindrops fall.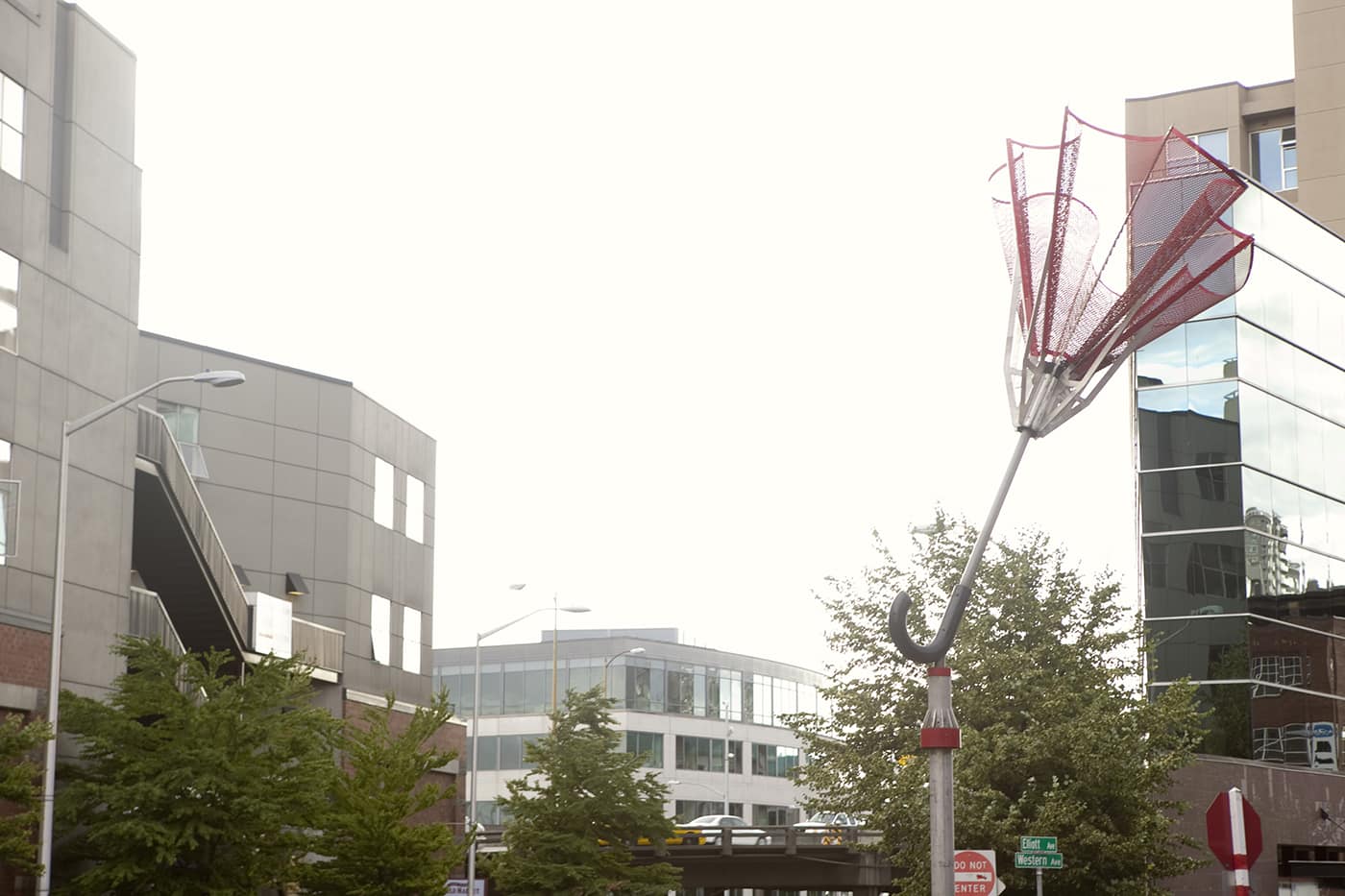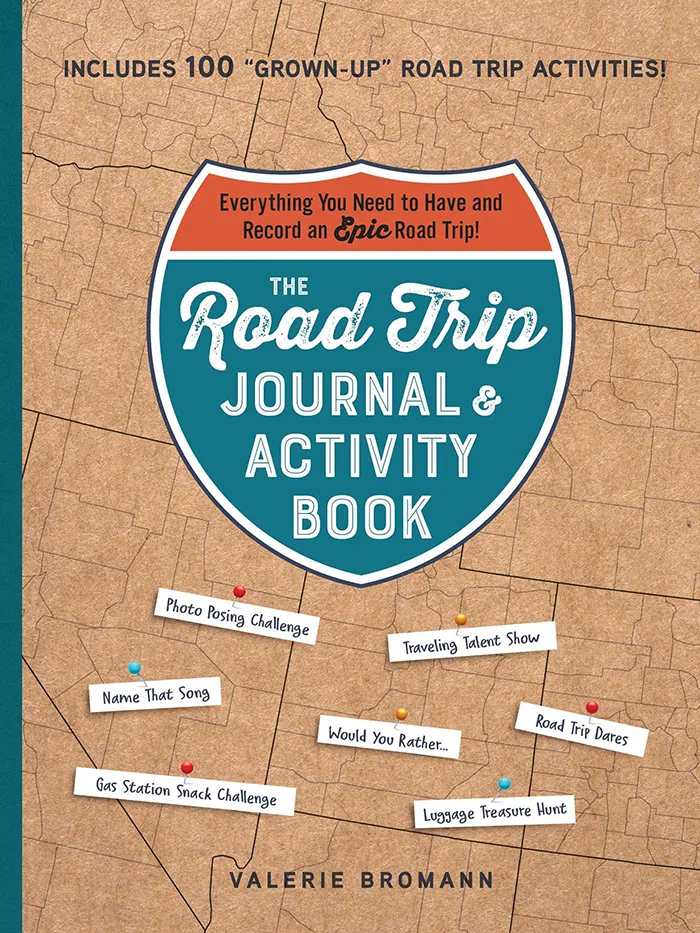 The Road Trip Journal & Activity Book
Everything You Need to Have and Record an Epic Road Trip!
Enjoy fun games and challenges to pass the time on your next road trip and have a keepsake to look back on for years to come with this entertaining must-have for your next vacation.
One of the things I found most fascinating about Seattle is that when it started to drizzle no one would put up an umbrella. It was a far cry from my home in Chicago where the slightest hint of a mist means umbrellas wide open above everyone's head. I'm the oddball of the city who doesn't even own an umbrella, let alone carry one in case of emergency. So, if for nothing else, I loved the way Seattle-ites embraced their weather and continued to go on with their lives despite a little water.
With all the rainy days the city has it seemed only appropriate that, while walking between the waterfront and the Olympic Sculpture Park, I stumbled onto this outdoor sculpture: Angie's Umbrella.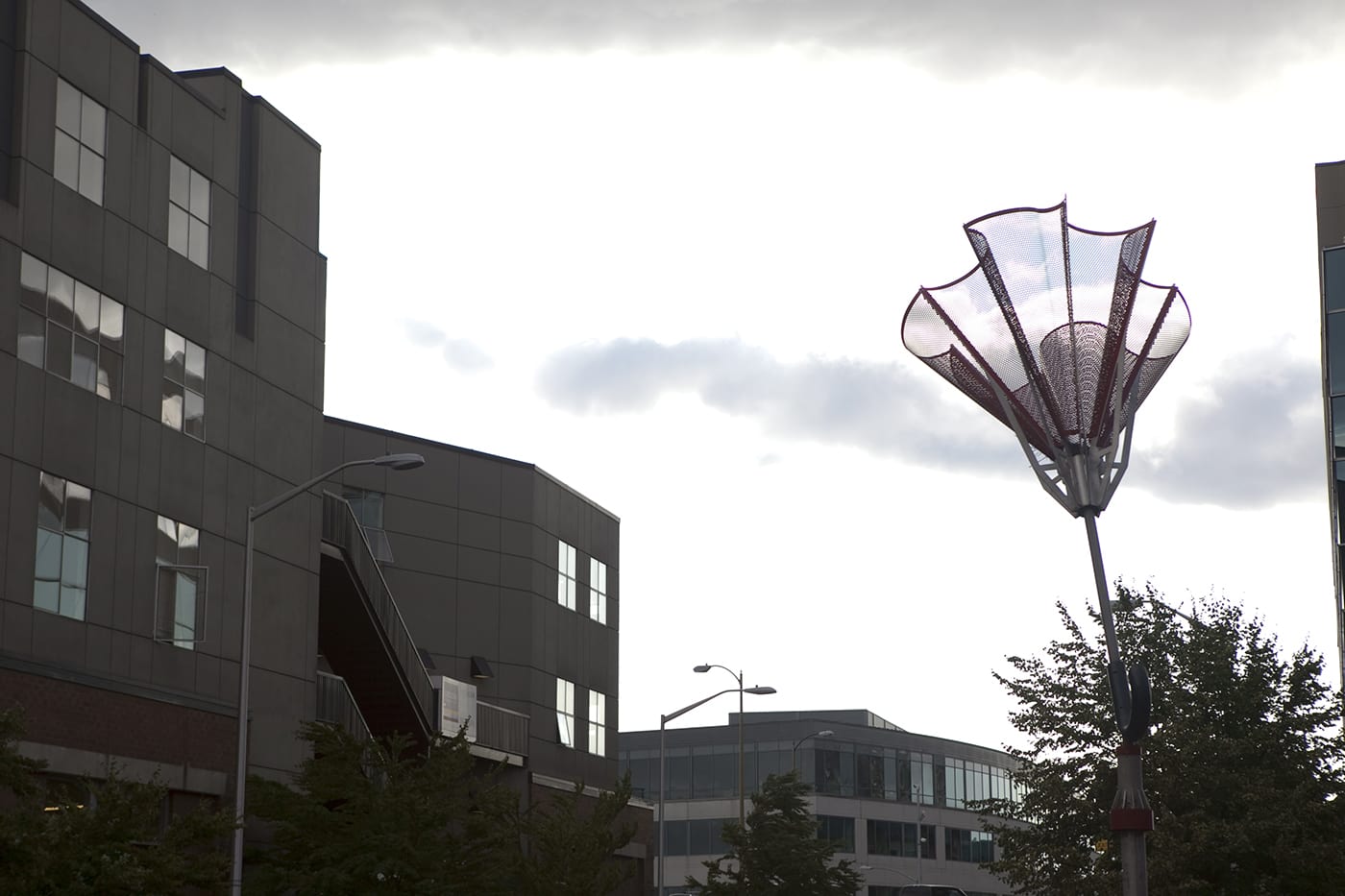 Created by Jim Pridgeon and Benson Shaw, the Angie's Umbrella sculpture is a large 30-foot high inside-out red metal umbrella. The windswept umbrella statue rotates a full 360 degrees on a traffic Island between the Market and Belltown. According to Seattle Pi it marks the exact location of the divide: "it's where Western Avenue and Elliott Avenue meet at Lenora Street."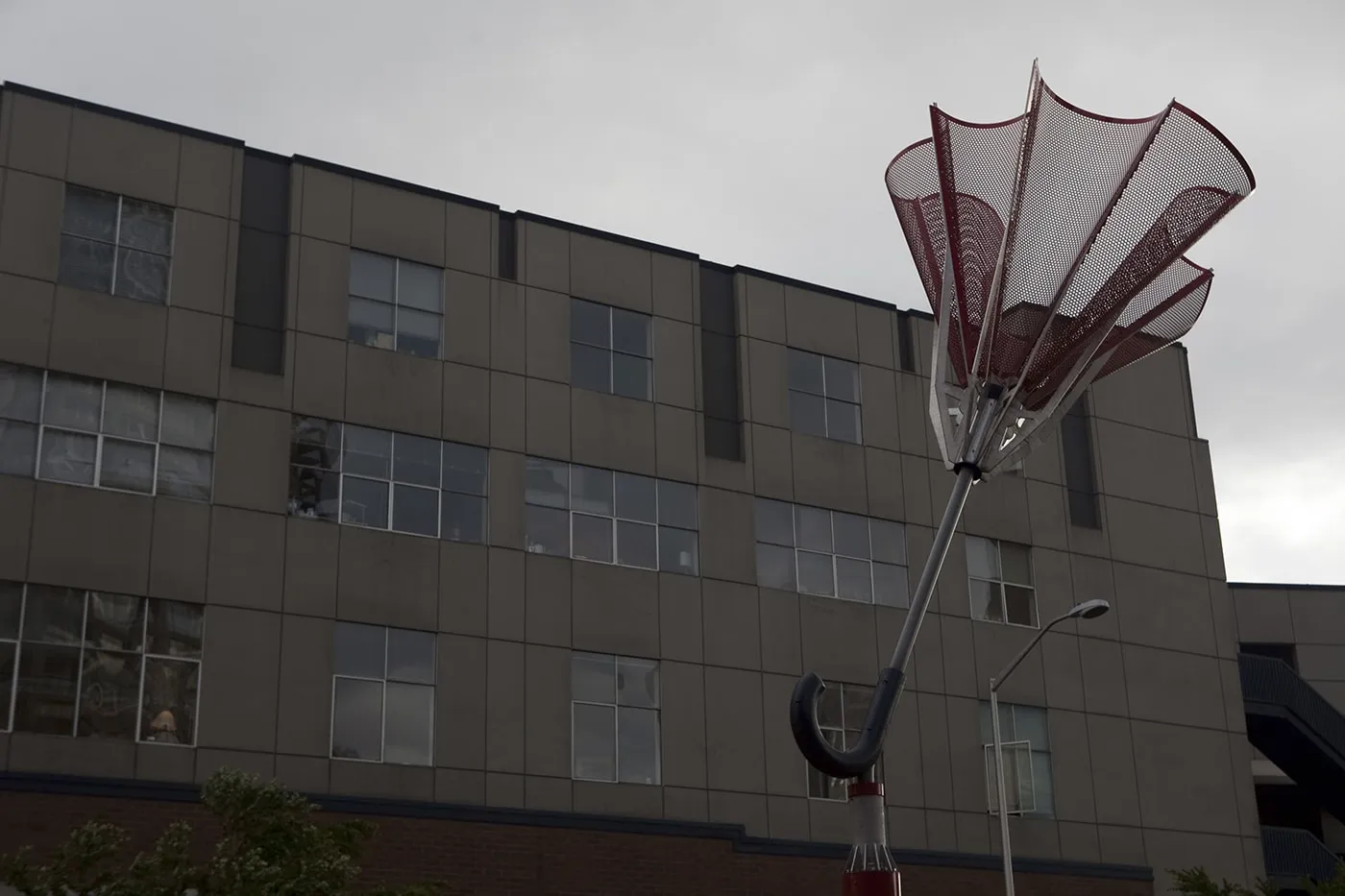 To me, it reminds me a crazy rainy day in Chicago. One of those days where the wind is so strong that everyone's umbrellas turn inside out.
Site: Angie's Umbrella Sculpture
Location: Western Ave. & Elliott Ave. at Lenora St., Seattle, WA
Cost: Free to see.
Hours: Always visible
Date: June 24, 2009
Pin this post: