Wednesday, July 1, 2009
Most of the time while on vacations I am a gogogo person who likes to see everything and do everything humanly possible…but sometimes after a long 7 days of vacation and a lot of stress at work and home a girl just needs to have a lazy day! That is how my last day in Seattle went.
The day started out with a trip to the Woodland Park Zoo. It's a really nice zoo and there are lots of exhibits. My favorite was the adorable red panda (who unfortunately was sleeping in a tree, but was cute nonetheless) and the orangutan who seemed to have dressed himself up like a Star Wars Jedi…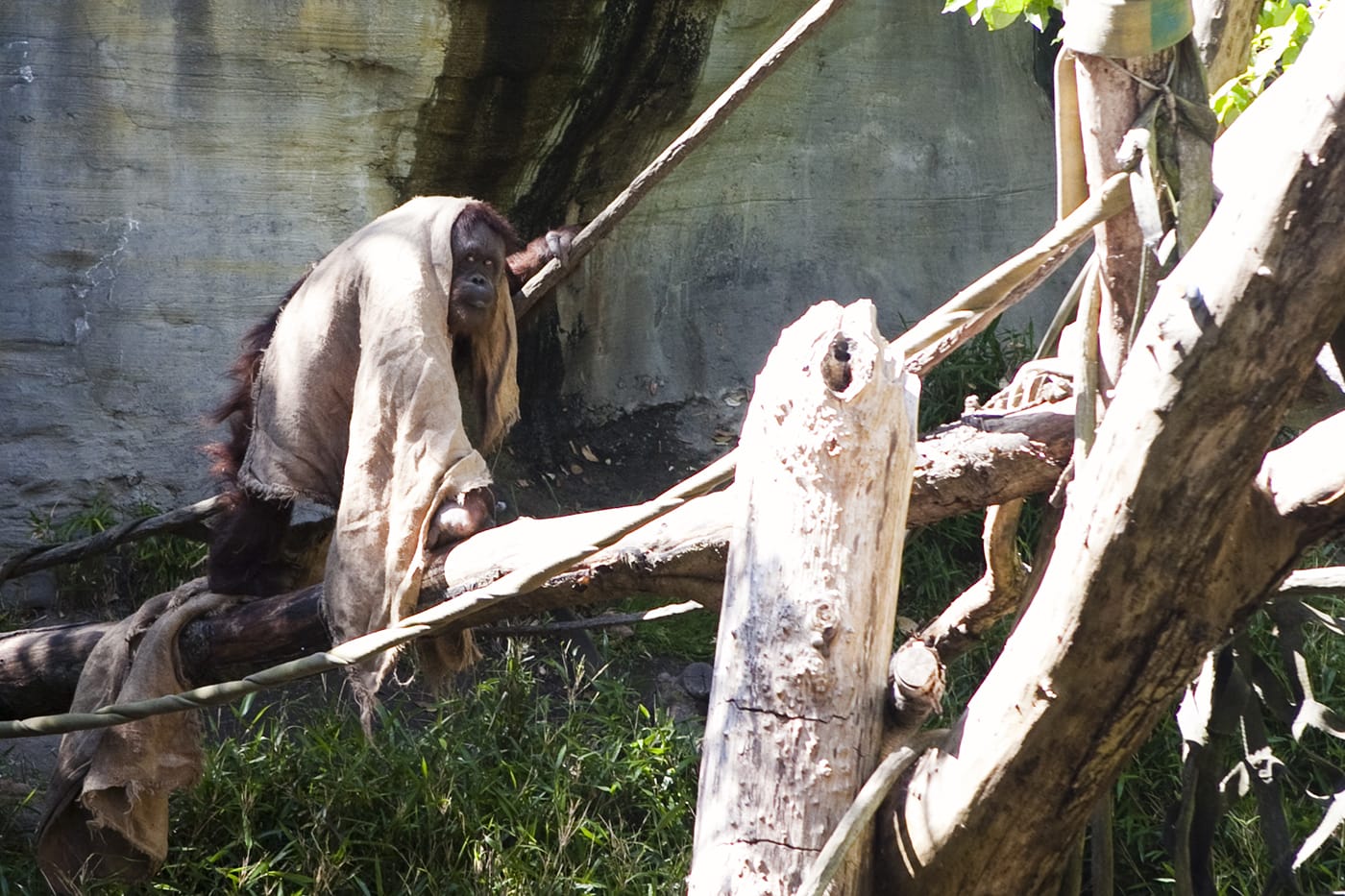 After a few hours of wandering I headed back and chilled with my friend Scott. We got some Pho for dinner and later got some Starbucks (it started in Seattle, so it totally is local…) and spent a pretty quiet night in. A good relaxing night to end off the first…uh second…no, third…part of my trip.
It was a happy last day in Seattle…tomorrow morning I leave for New York City!