It was time to head off on my Seattle vacation! My alarm didn't go off but luckily I was staying at my parents' place so they could drive me to the airport and so my dad woke me up. It was 2:15am so I really only got 3 hours of sleep. In the shower I got soap in my eye and the sting wouldn't go away for over an hour. After leaving I realized that I forgot my phone charger and had to turn around to get it. I still got to the airport around 3:30 for my 5:15 flight and truthfully that is probably the least amount early I have ever been to a flight…and still when I got there I had to stand in line for 20 minutes because security wasn't open. And I was not searched at security! Seriously, that is a first in a loooong time! I didn't have any liquids and I guess my shoes this time didn't pose any threats. I was kind of nervous because I didn't have round trip tickets and I know that can set them off sometimes. But I got through with no problems.
I got on my flight and slept most of the way to Phoenix. I opened my eyes and all I saw was desert. It was pretty awesome. When I got to Phoenix I headed to the gate on the boarding pass, which was all the way at the other end of the airport…I got there are there was nothing on the sign and no one at the desk…I checked the board and the flight had been moved to a gate pretty much exactly where I started…great.
So my day started kind of cranky…
But, despite the fact that my feet are now KILLING ME Seattle itself is so far totally amazingly awe to the some. AND while I did get lost a lot I didn't get lost too much. You think with the amount I drive and travel I would have some sense of direction, but really I have ZERO. But I did way better at staying on track than I did when I went to Amsterdam. So I think my map-reading skills are getting better…
Anyways, enough about all that!
So I checked my bag into the hotel and took off. I didn't really have a game plan, but the hotel was kind of sort of close to Capitol Hill so I decided to start there. First up was the very Silly American Seattle Museum of Mysteries which had info on bigfoots and ghosts and such. Then I headed to Volunteer Park to check out the free conservatory.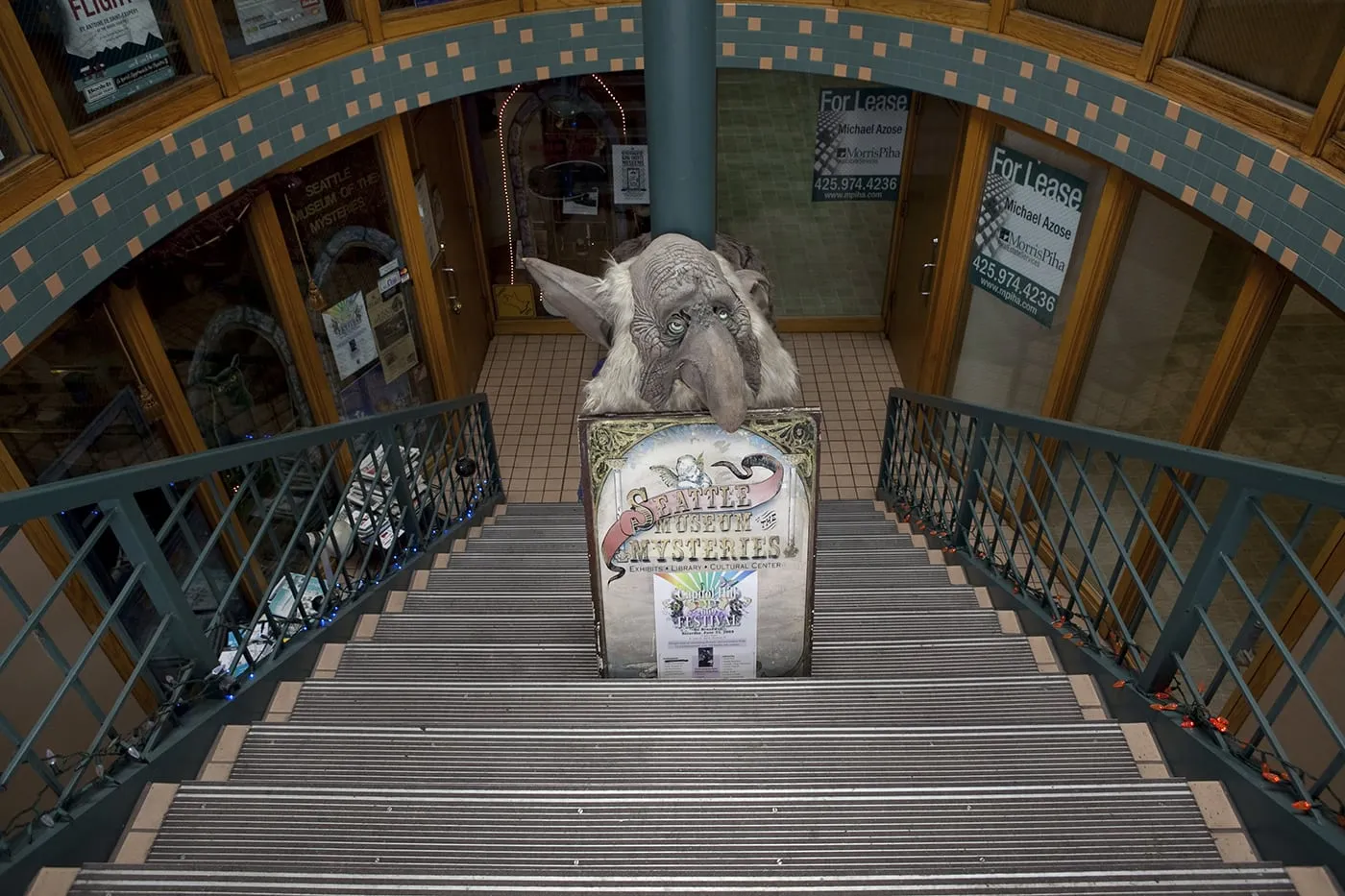 After that I took a break at a coffee house while it rained a little. So Seattle-esque, right?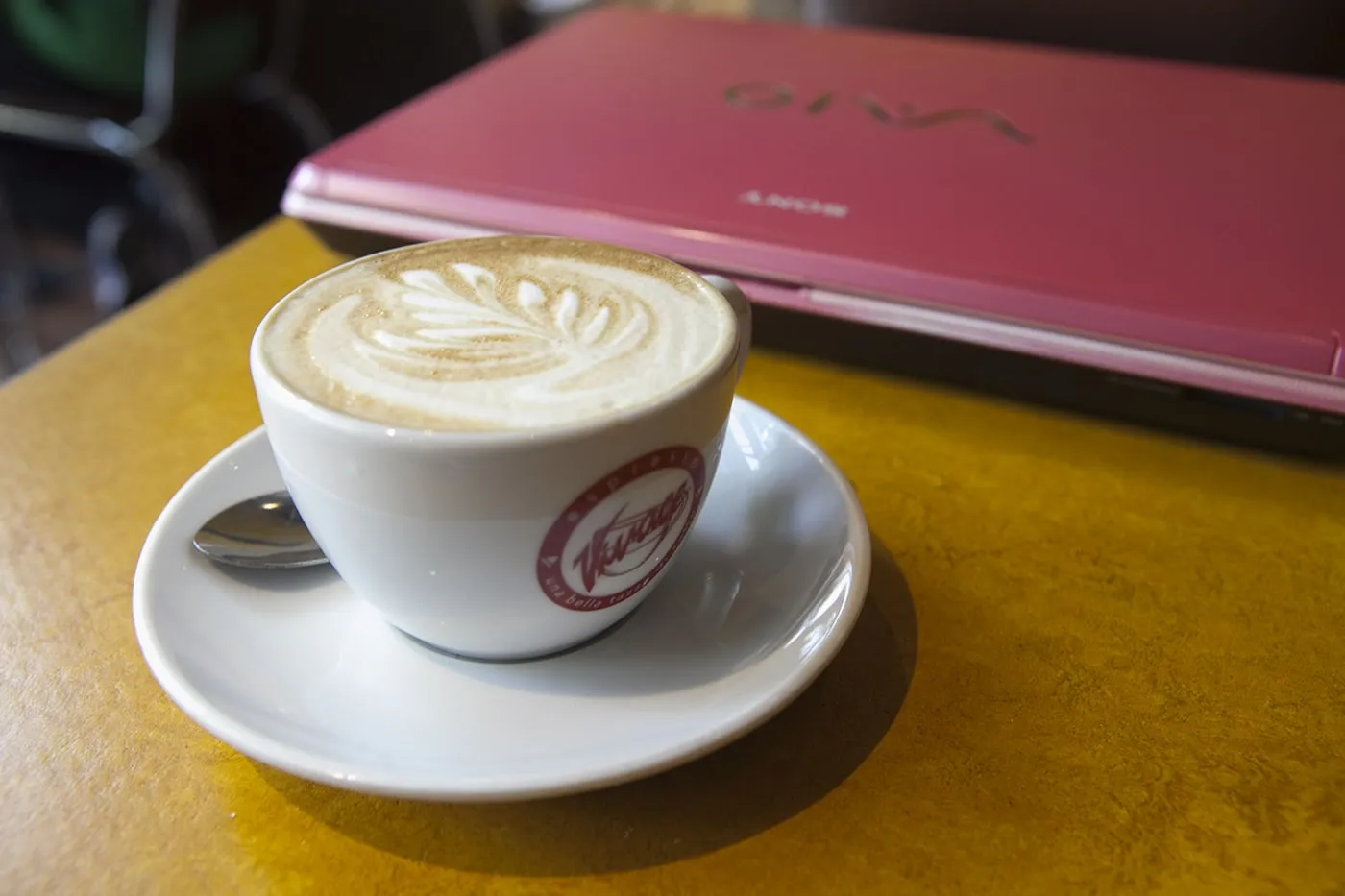 Then what to do after coffee but stop for a burger. My coworker said Dick's was delicious and she was correct. Word to the wise, you have to pay for ketchup, but it's only 5 cents.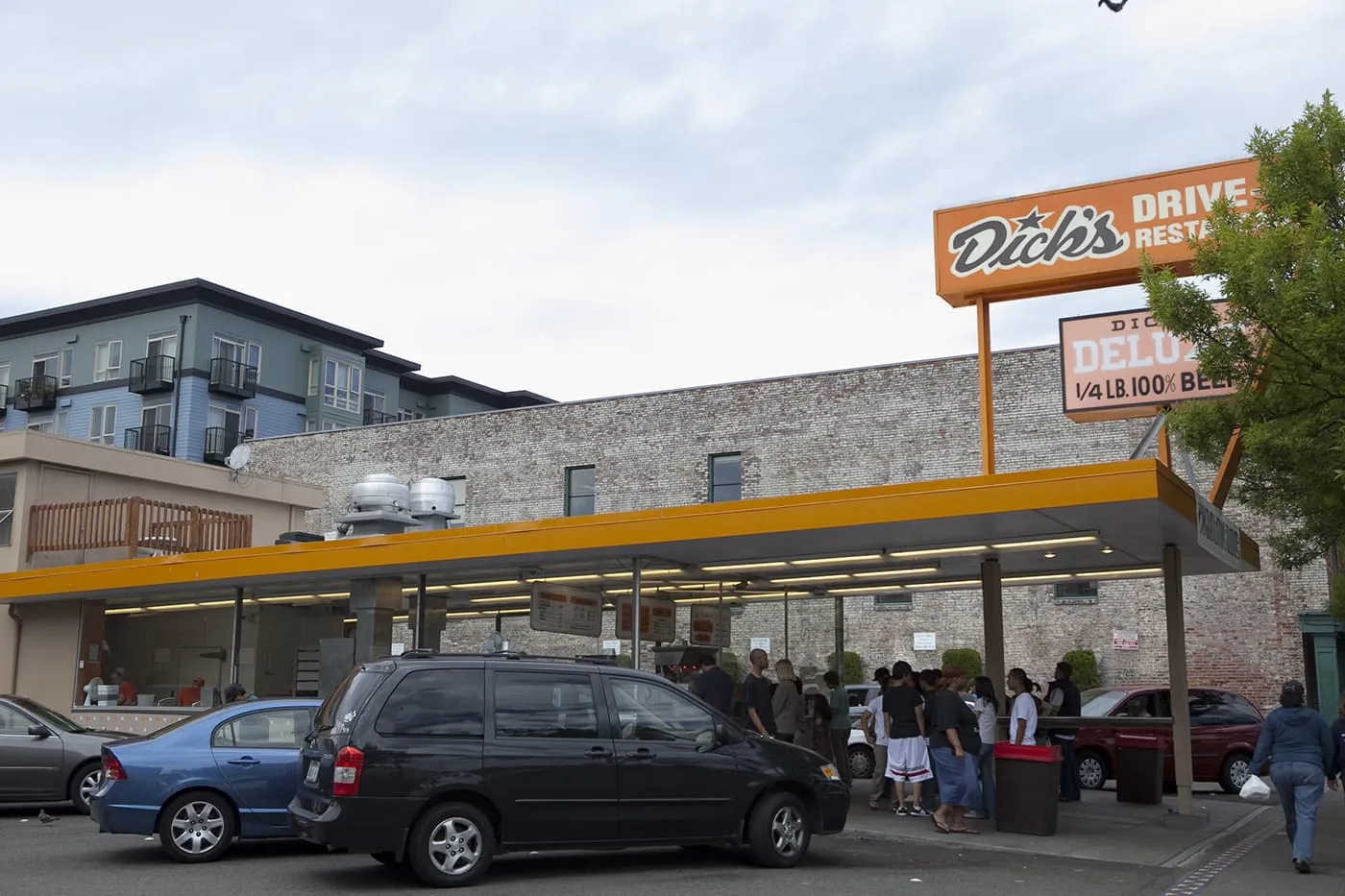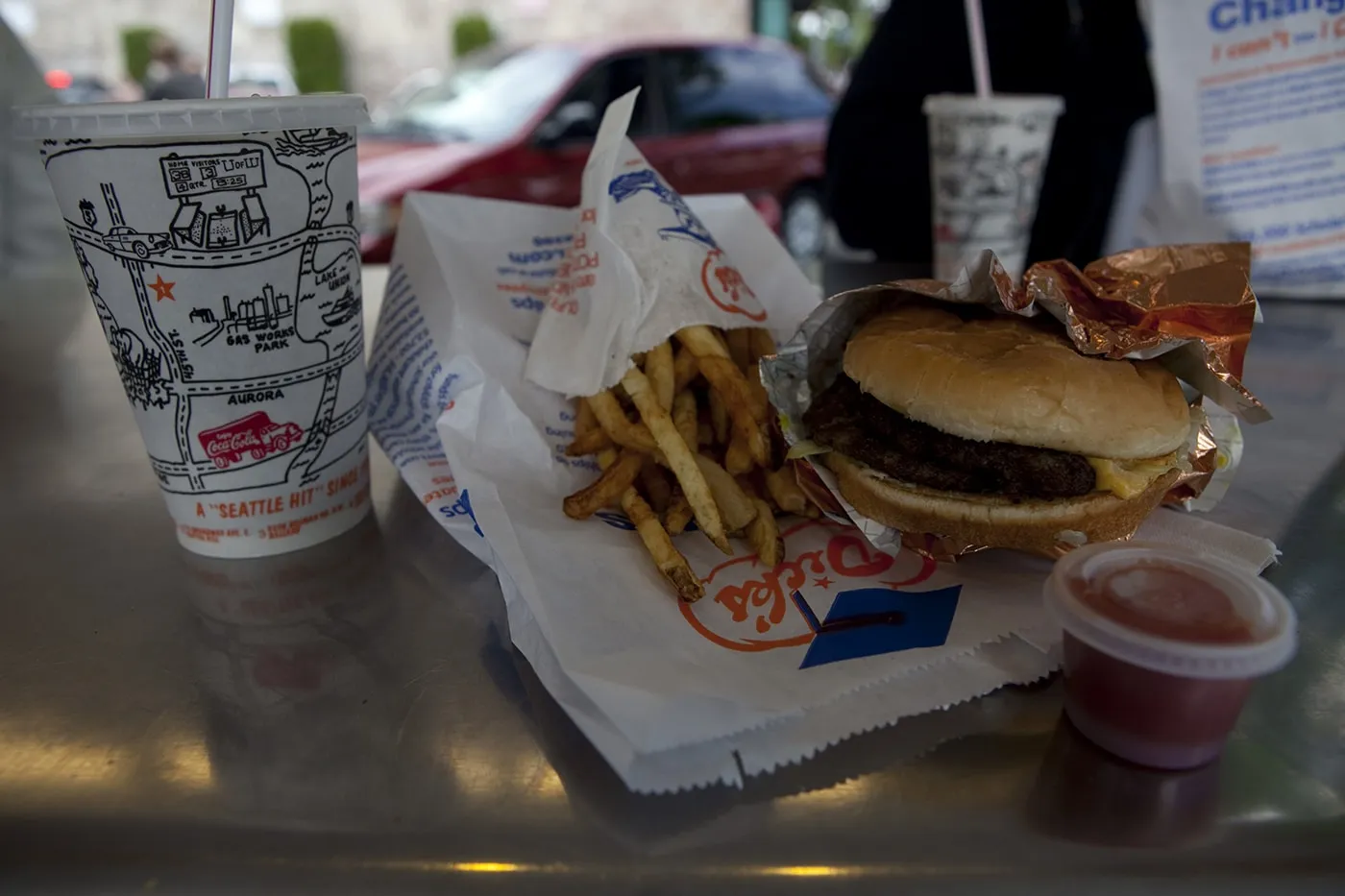 My final stop in Capitol Hill was to look for the Jimi Hendrix statue…which took entirely too long because I was on the wrong side of the street and there was a construction truck parked in front of it…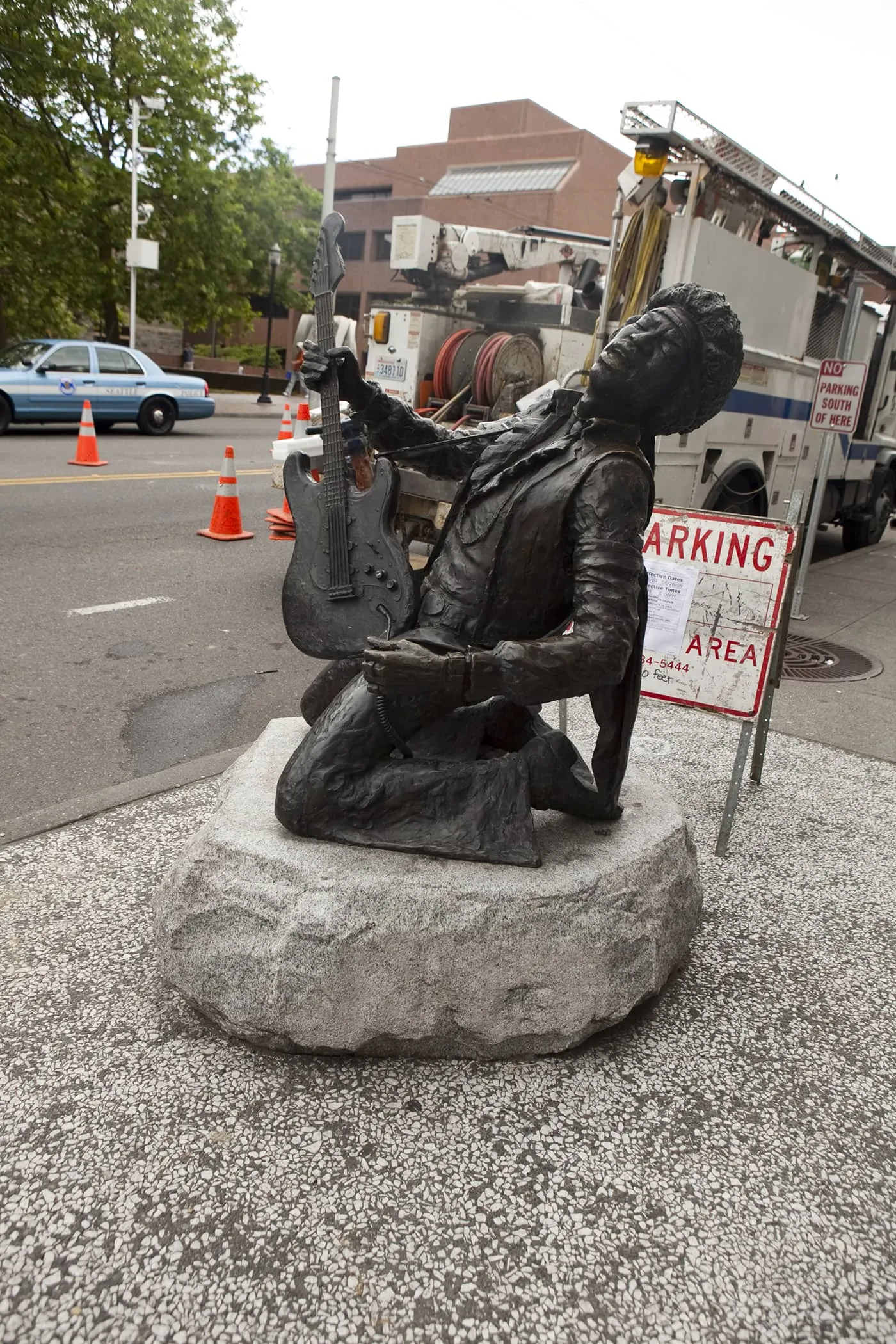 After that I took a walk through the downtown area where I saw a building with walruses on it and took a much needed break at the Seattle Art Museum. By break I mean they had a coat check (I carried my heavy camera bag and laptop around all day) and bathrooms and a little bit of cooler air. Much needed. The museum was great though. A lot of modern art which was my favorite and a cool installation in the lobby made of old cars (which made me totally miss my Spindle).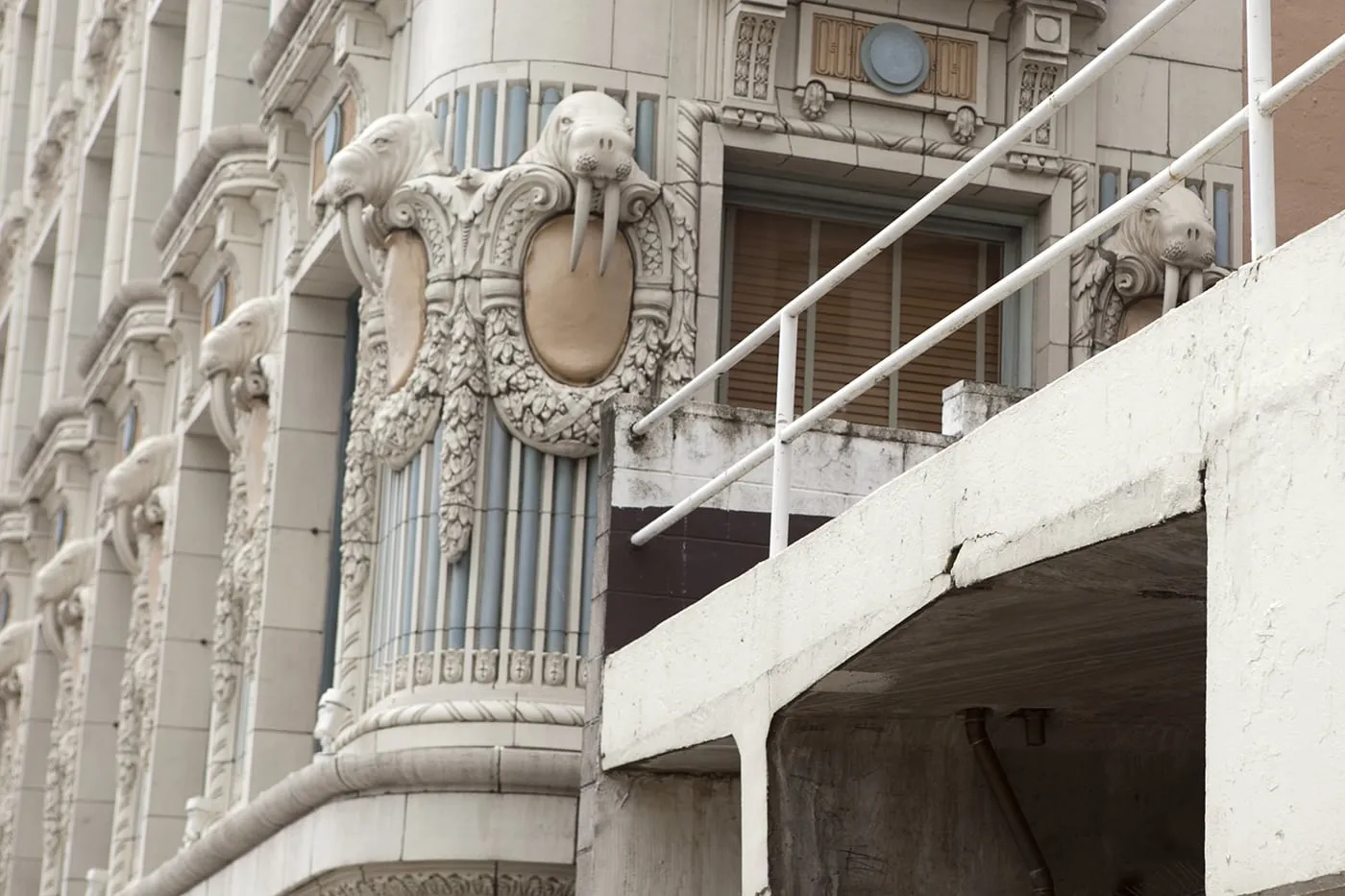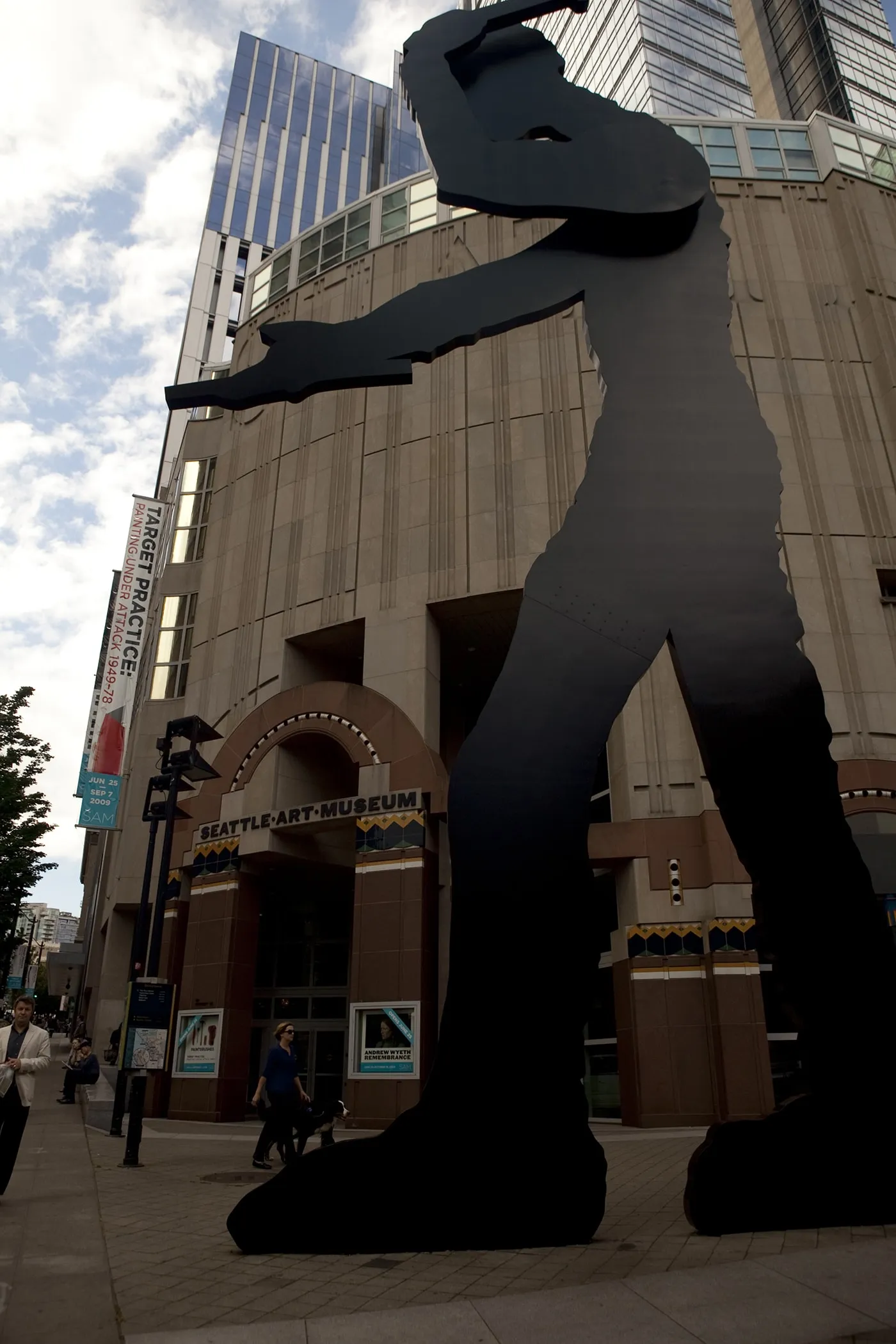 After that I headed off the pier to check out Ye Olde Curiosity Shop and their crazy creatures, and stopped for lunch #2 at Ivar's where I had some clam chowder on the pier and chased around some seagulls.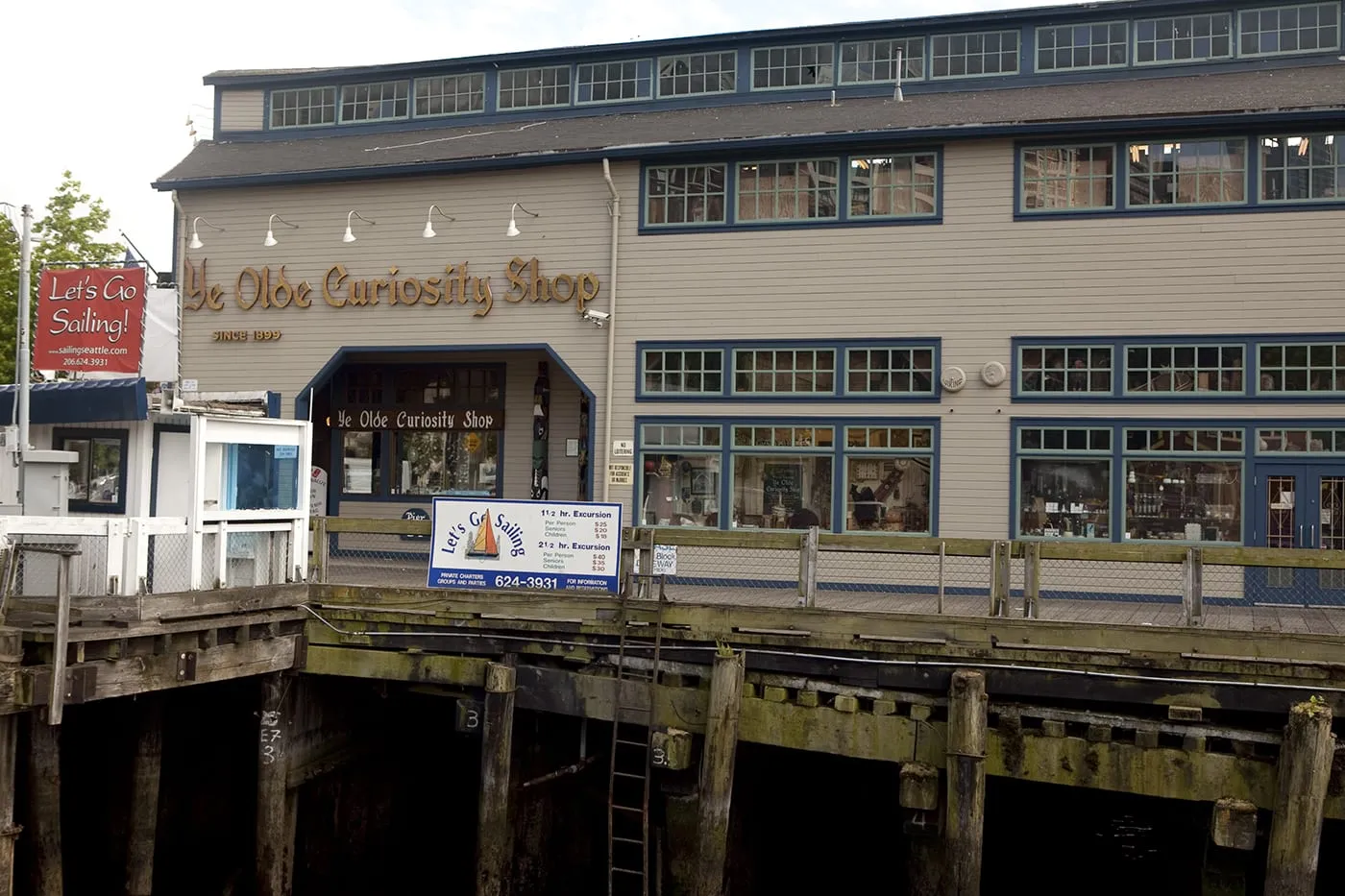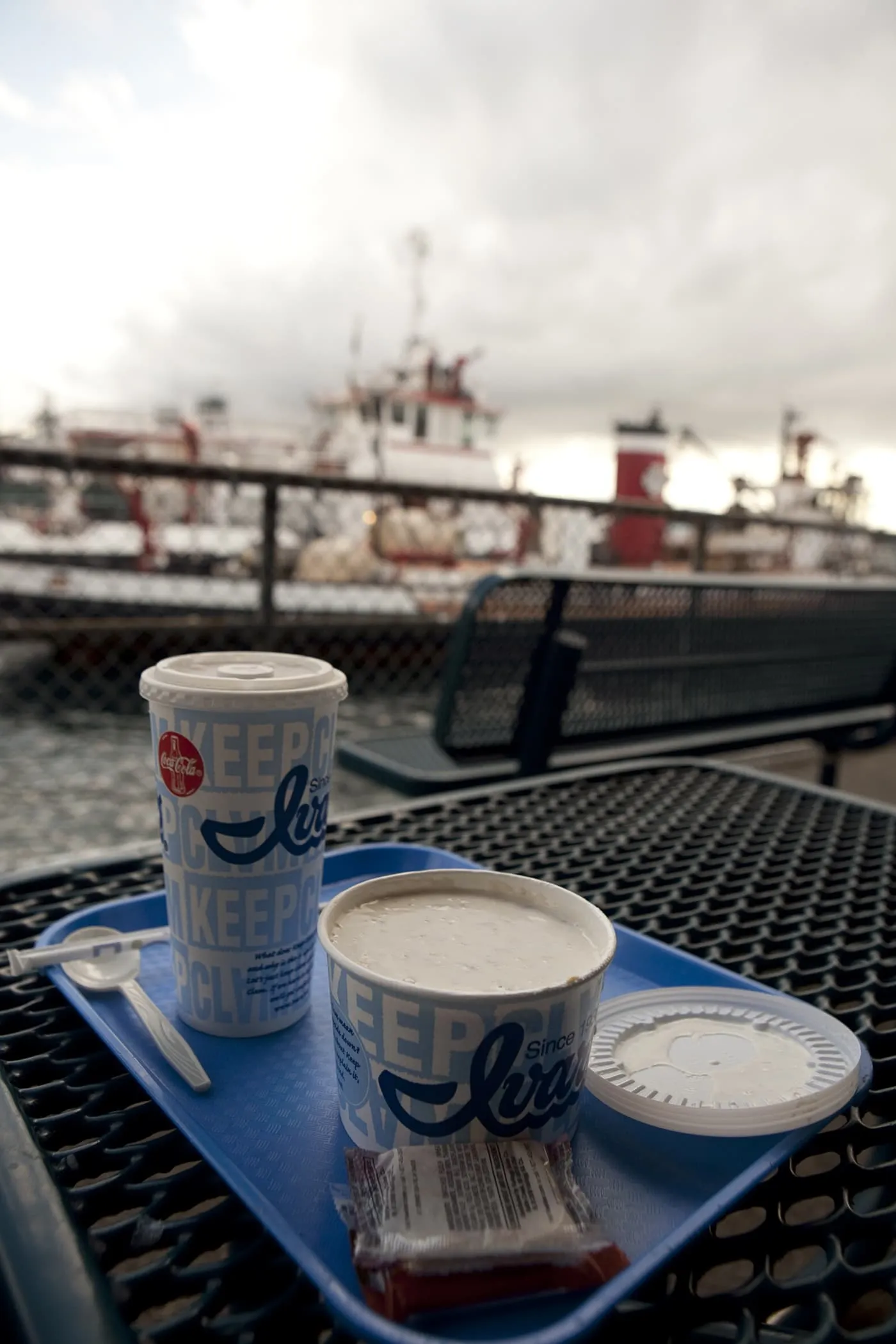 Then it was on to Olympic Sculpture Park in Belltown. A great collection of outdoor sculptures!
I walked around Belltown a bit, including passing by the iconic-to-Seattle-music Crocodile Cafe. Then walked to the Space Needle, but didn't go up to the top yet.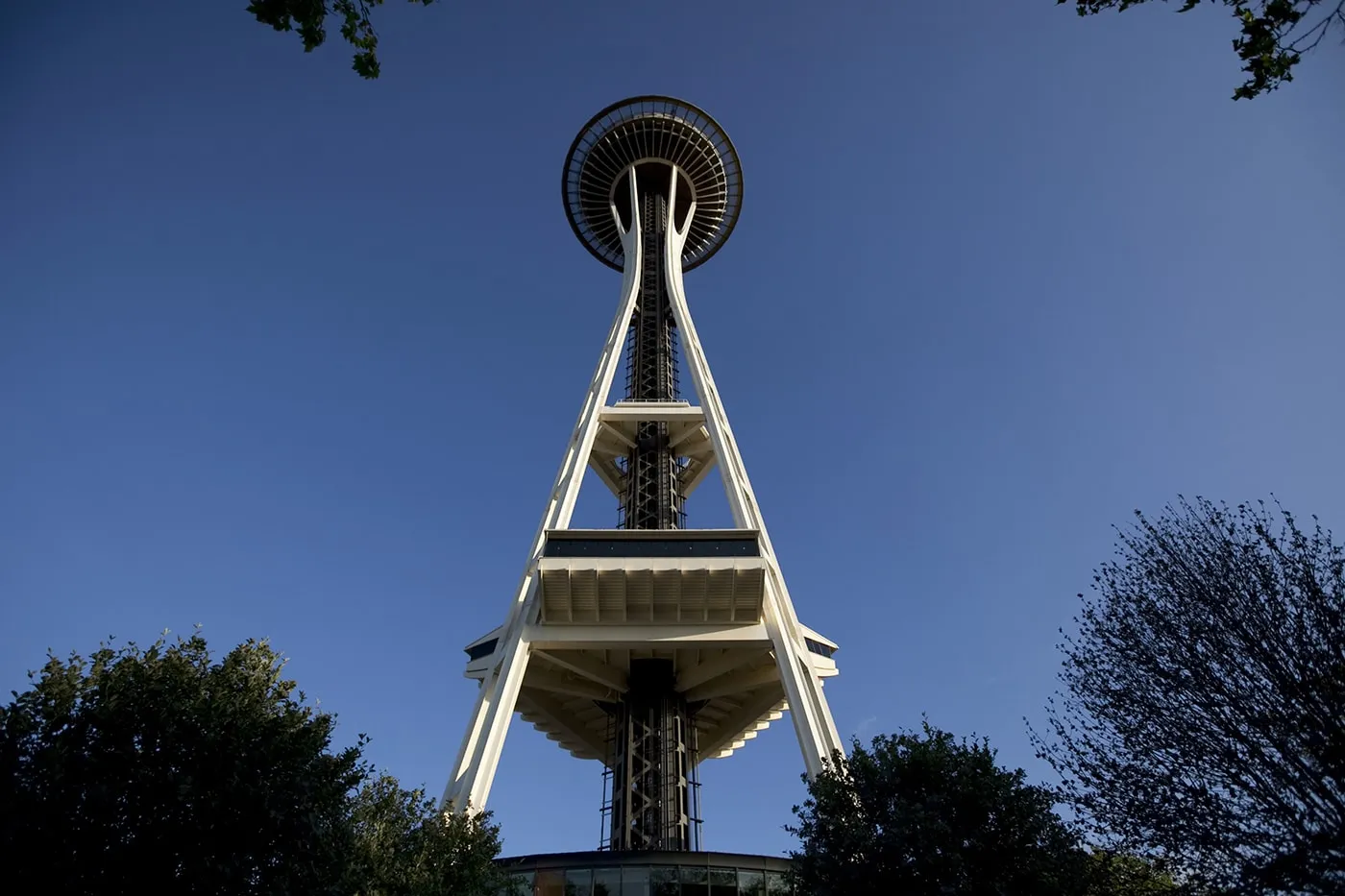 I was going to try to find dinner but since I had already eaten two lunches I wasn't that hungry. But the museums around the space needle were all closed and I just was looking for something else to do. But I still have trouble with the whole going into a restaurant and eating alone thing. So I didn't…
And…now I am EXHAUSTED! But my the first day of my Seattle vacation was tons of fun! And tomorrow I get to do it all again before driving to Alaska!